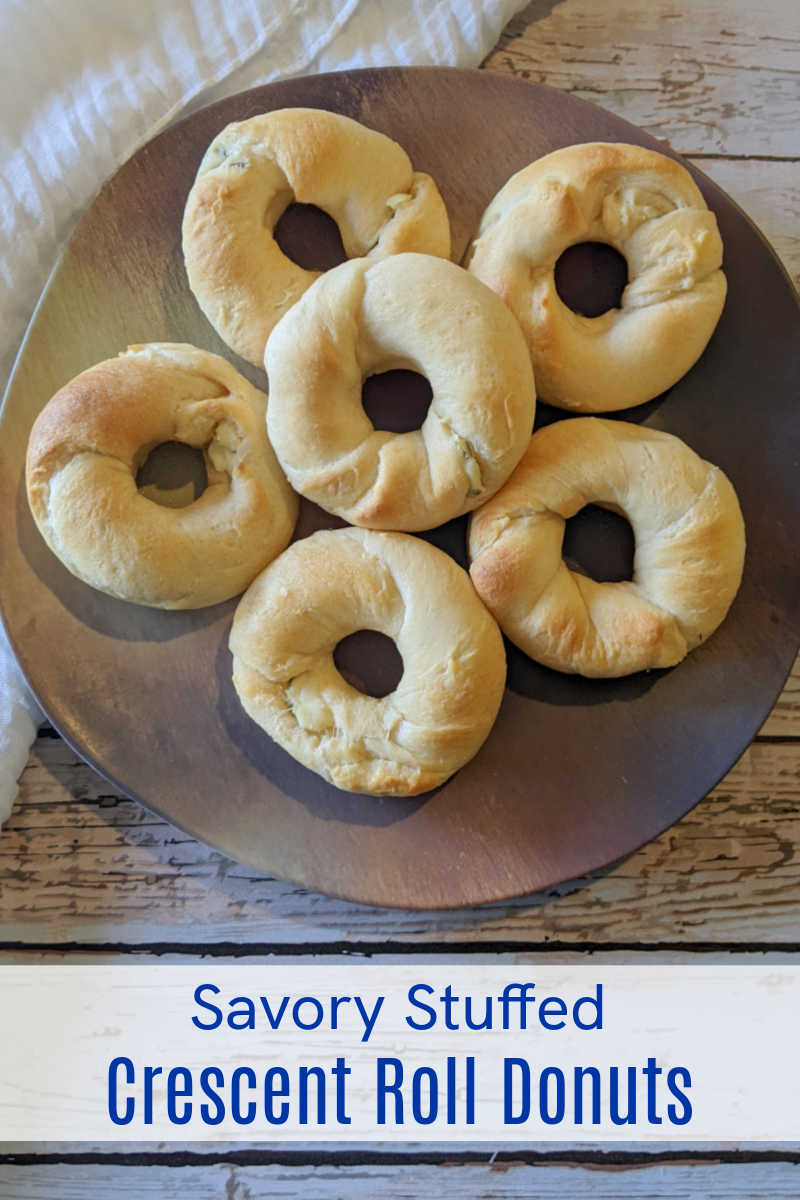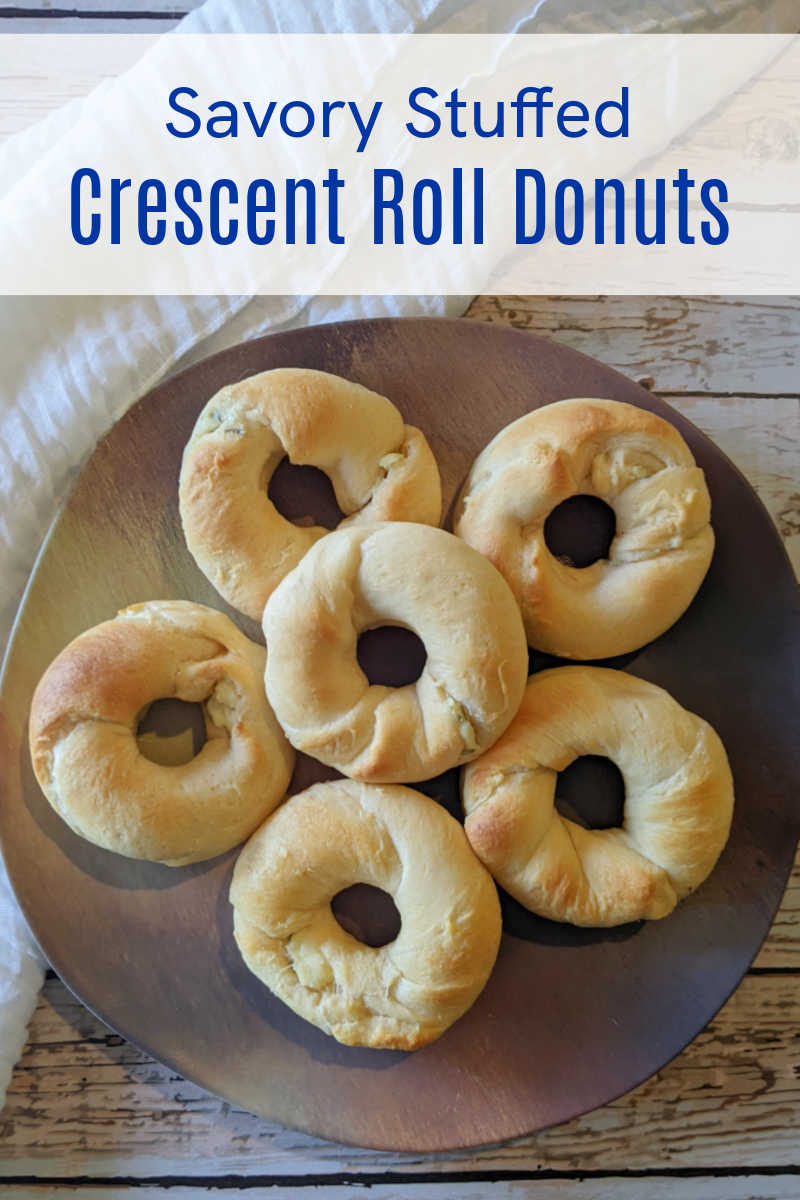 Savory Crescent Donuts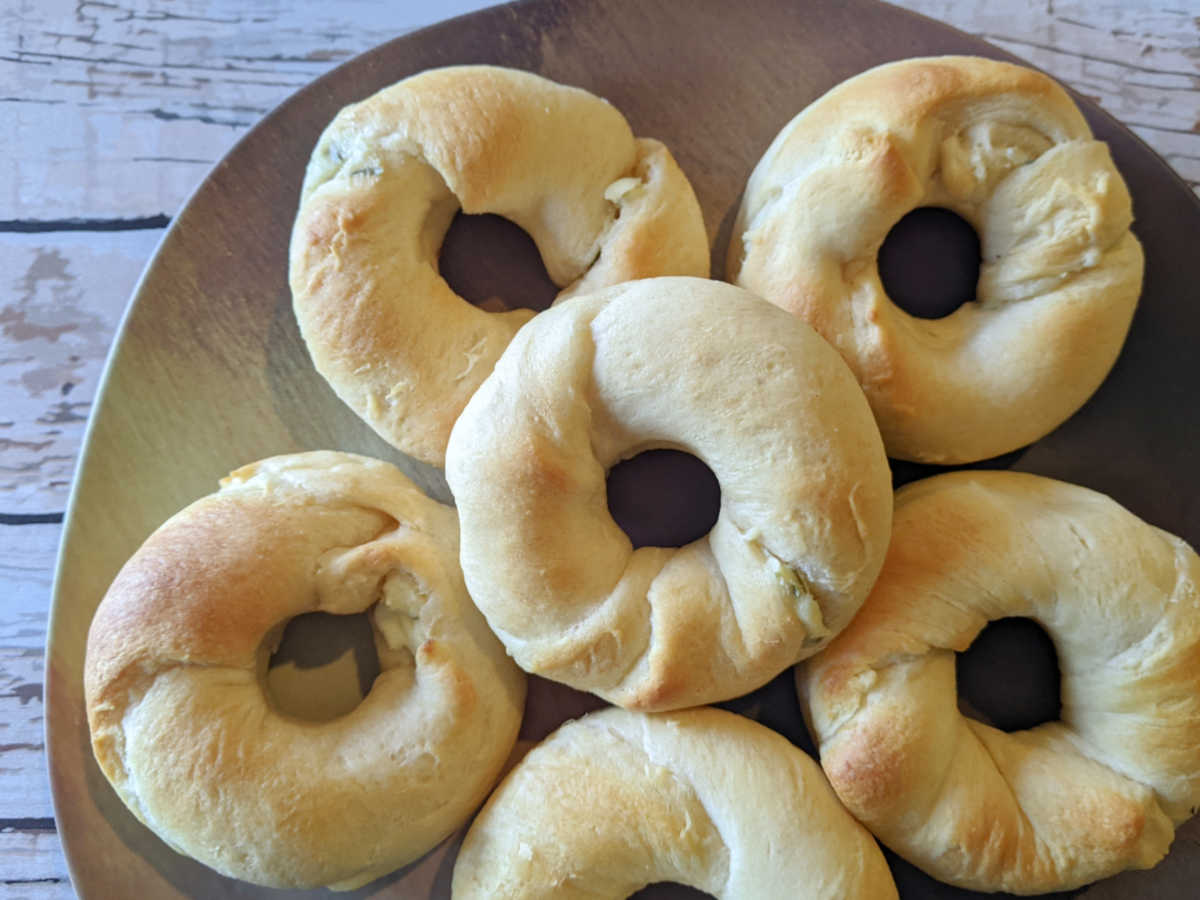 These savory stuffed crescent roll donuts are delicious and are also a fun, new way to enjoy cream cheese and crescents.
Looking for a quick and easy savory snack or side dish?
Look no further than this stuffed crescent roll donuts recipe!
Made with just two ingredients, cream cheese and Pillsbury crescent rolls, these donuts are perfect for a quick breakfast, lunch, or snack.
It's quick and easy to assemble the donuts and then they are baked in a silicone donut pan.
Savory donuts are great for snacks, dinner, parties, picnics and potlucks.
I hope you enjoy these savory stuffed crescent roll donuts!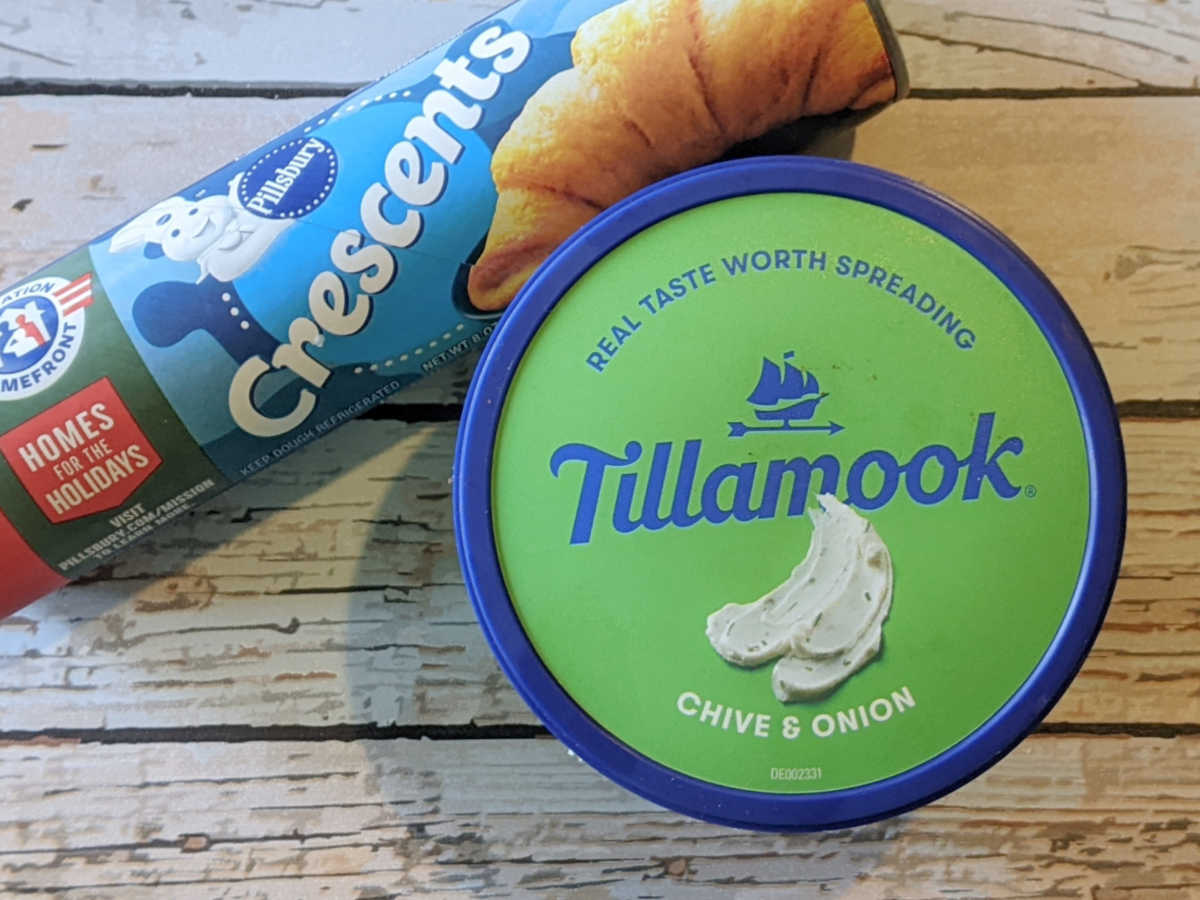 Crescent Rolls
Croissants have been around for centuries, with variations in the recipe and baking style.
In 1965, Pillsbury introduced the Poppin' Fresh Dough Boy and Pillsbury Crescents.
These crescent rolls were inspired by croissants, but they are not identical.
They are a quick and easy dough that can be used in a variety of ways, including making savory donuts.
Crescent roll dough is a versatile and easy-to-use ingredient that can be used in a variety of ways.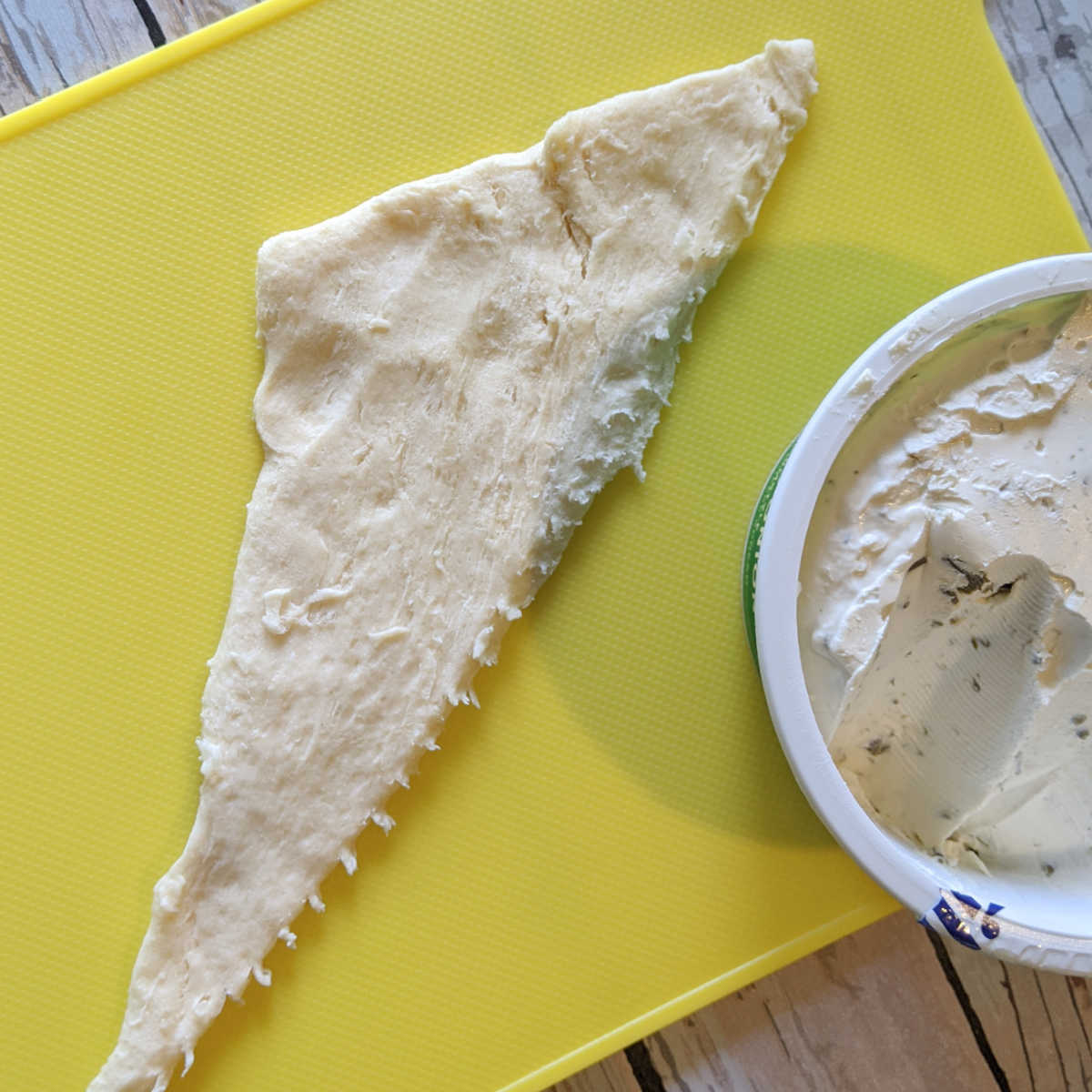 Cream Cheese
Cream cheese is a soft, white cheese made from milk and cream.
It is typically spreadable and has a mild, slightly acidic flavor.
Cream cheese is often used in baking and cooking, but it can also be enjoyed on its own.
This cheese was first made in the United States in 1872 by a dairy farmer named Chester A. Browne.
In addition to being delicious, it is also a good source of protein and calcium, and it is low in fat and calories.
Cream cheese is a delicious and versatile ingredient that can be used in a variety of ways.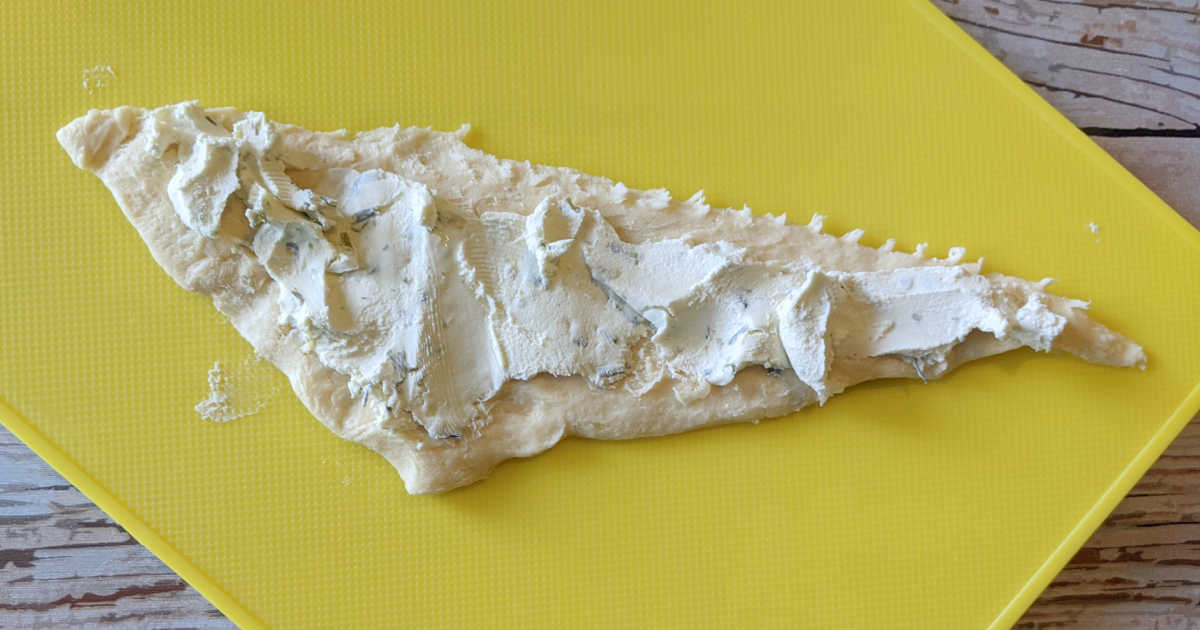 Tillamook Farmstyle Cheese Spread
I used Tillamook Farmstyle Cream Cheese Spread Chive & Onion, when I made these savory donuts.
It is made with real cream cheese, chives, and onions, and it has a rich, creamy flavor that is perfect for any occasion.
This spread is also available in Original, Seriously Strawberry, Very Veggie and Jalapeno Honey.
Chive and Onion was delicious as stuffing for the crescent donuts, but I'm sure another variety would be, too.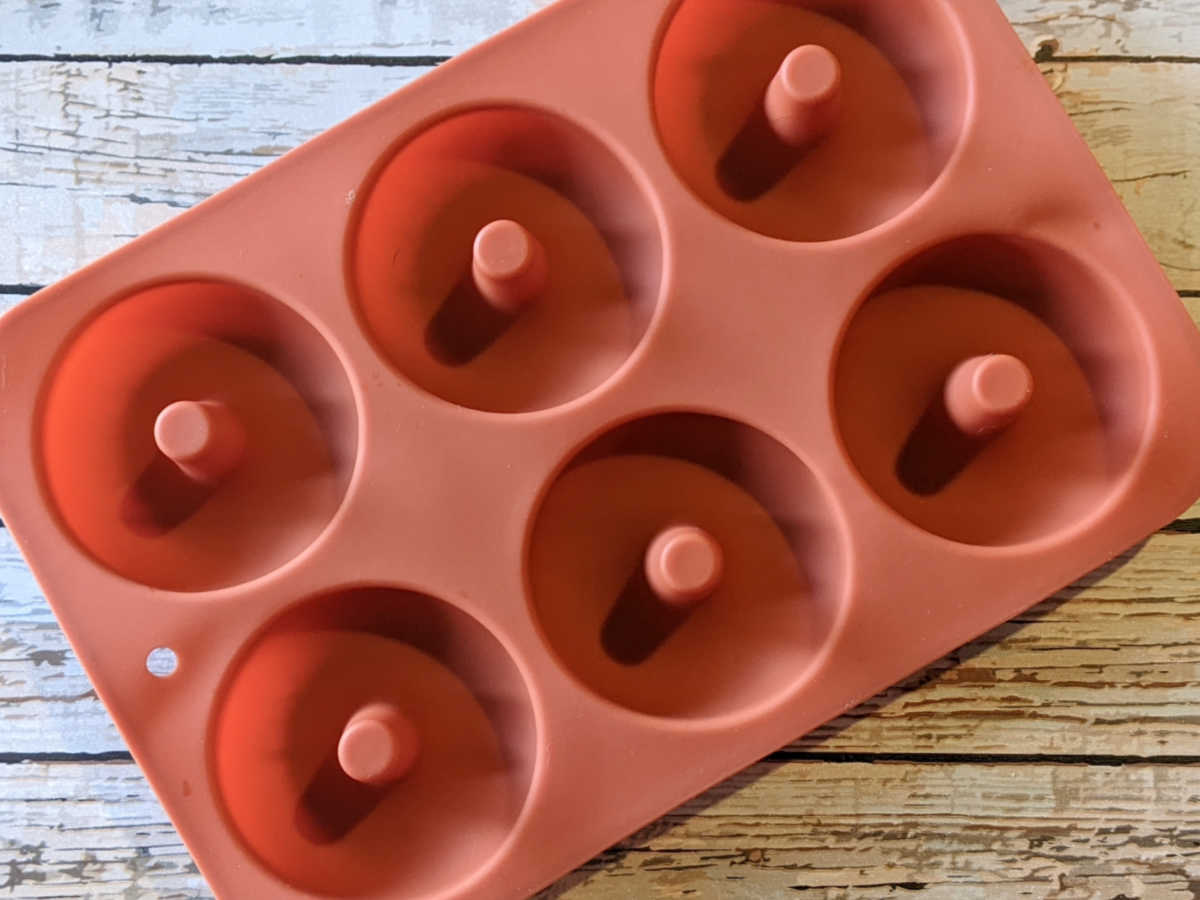 Silicone Donut Pan
A silicone donut pan looks great, so once you get one or two of them you will want to use them often.
Here are some of the advantages of using a silicone donut pan:
When you want a good pan to make donuts, a silicone donut pan is my first choice.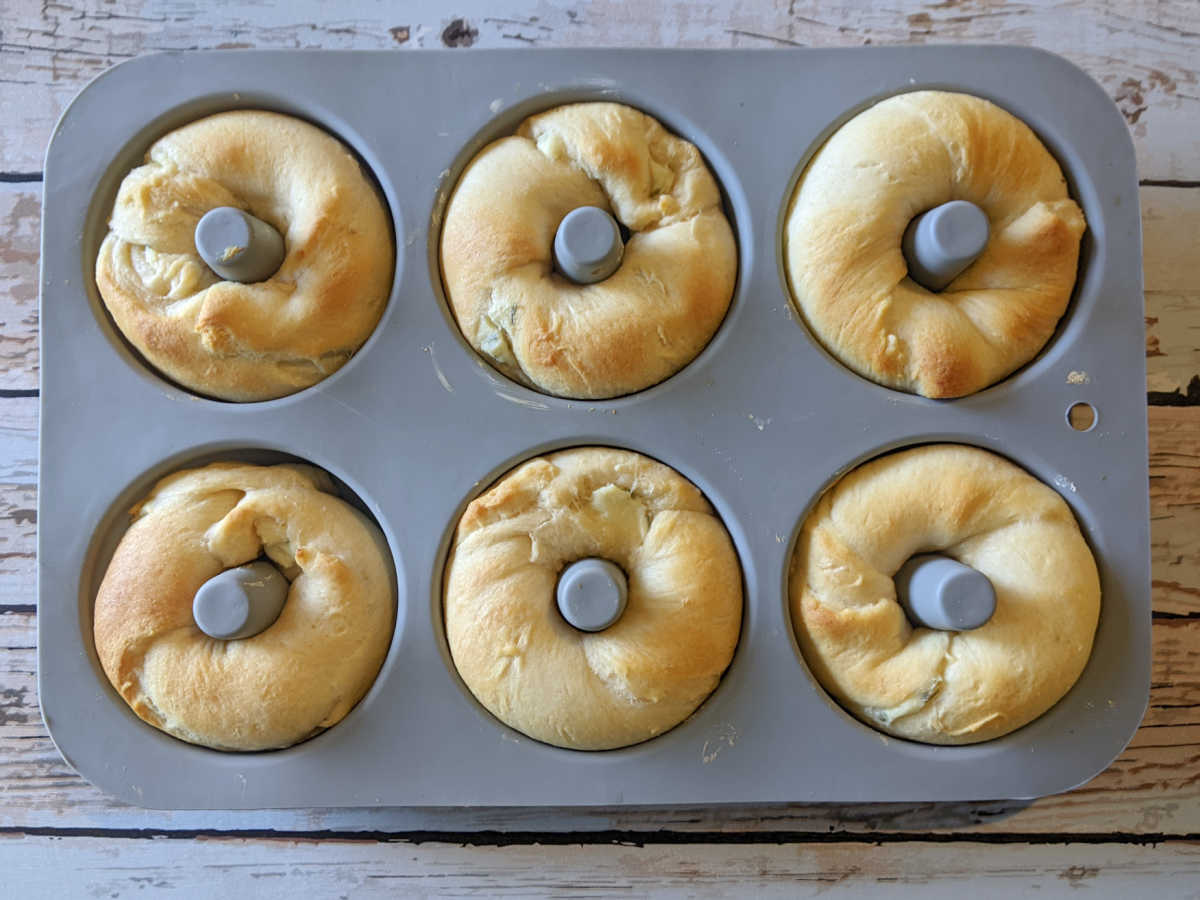 Savory Stuffed Crescent Roll Donuts Recipe
Prep Time: 5 minutes
Bake Time: 8 to 10 minutes
Yield: 8 servings
Ingredients
1 tube Crescents
7 oz. Cream Cheese (I used Tillamook Chive & Onion Farmstyle Cream Cheese Spread)
Supplies
Silicone Donut Pans
Table Knife
Instructions
1) Preheat oven to 375°.
2) Pop open the tube of crescent roll dough. Take one triangle section and gently stretch it out to make it longer. Spread cream cheese on the dough.
3) Gently twist the triangle and bring the ends together to form a circle. Set it into a cavity in your donut pan.
4) Repeat for the remaining crescent roll triangles.
5) Bake in the preheated oven for 8 to 10 minutes until golden brown and cooked through.
6) Serve warm.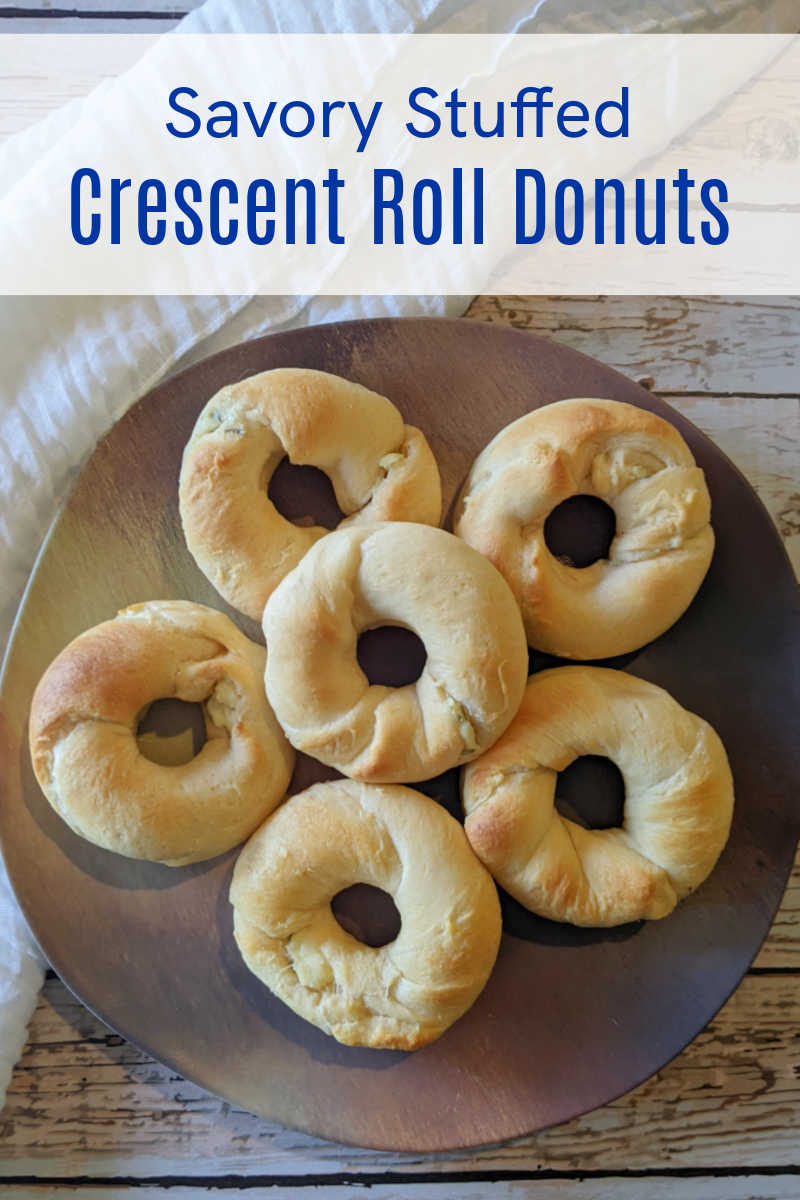 More from Mama Likes To Cook
Check out my vegetarian recipes, so you can get more great ideas for baking, cooking, blending and juicing.
Donut Recipes
Crescent Roll Recipes
Cream Cheese Recipes
Shop Now
For a beautiful assortment of kitchen necessities and food gifts for the whole family, check out the current deals at these online stores.
Are you ready to have some delicious fun in the kitchen?