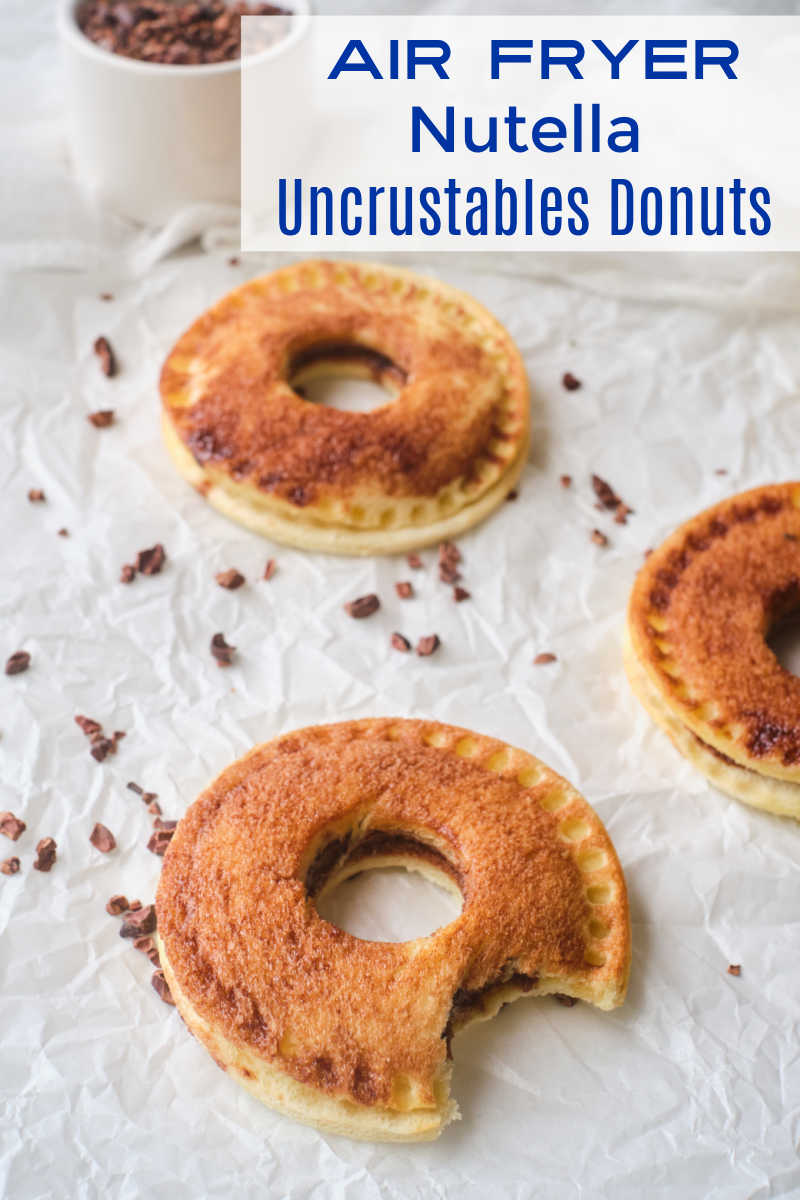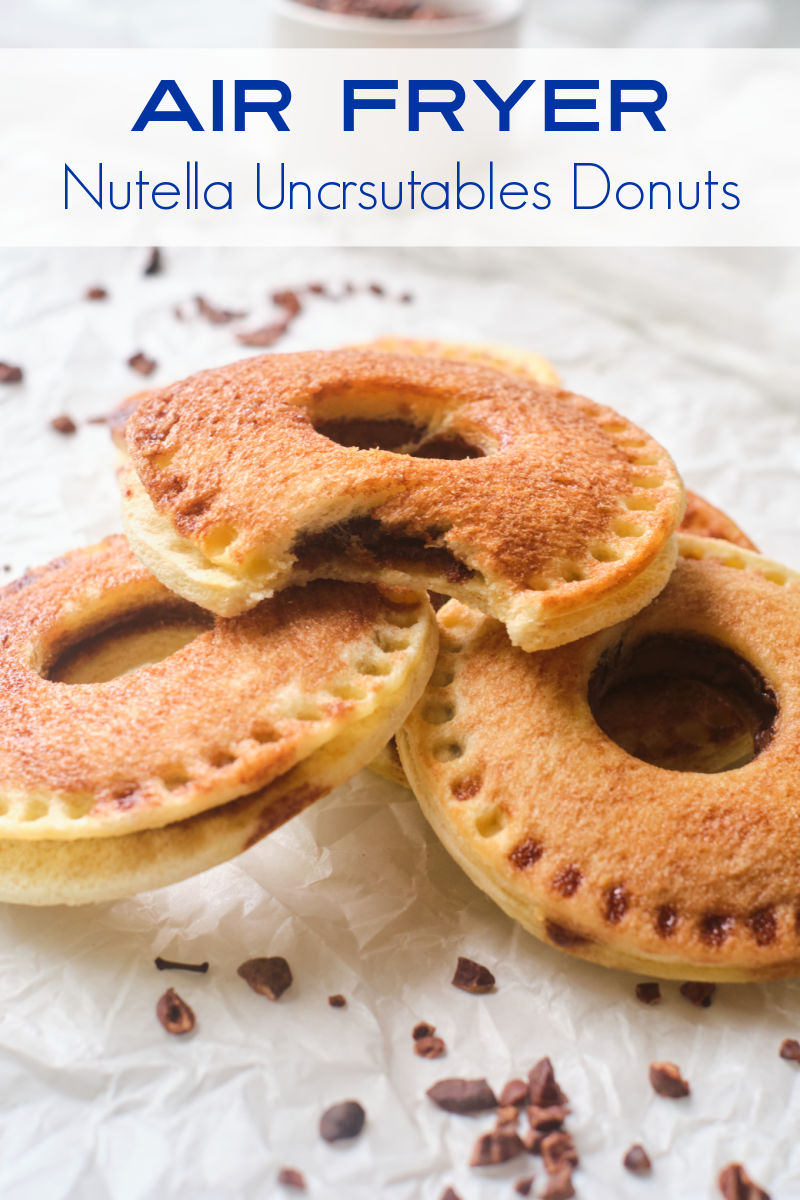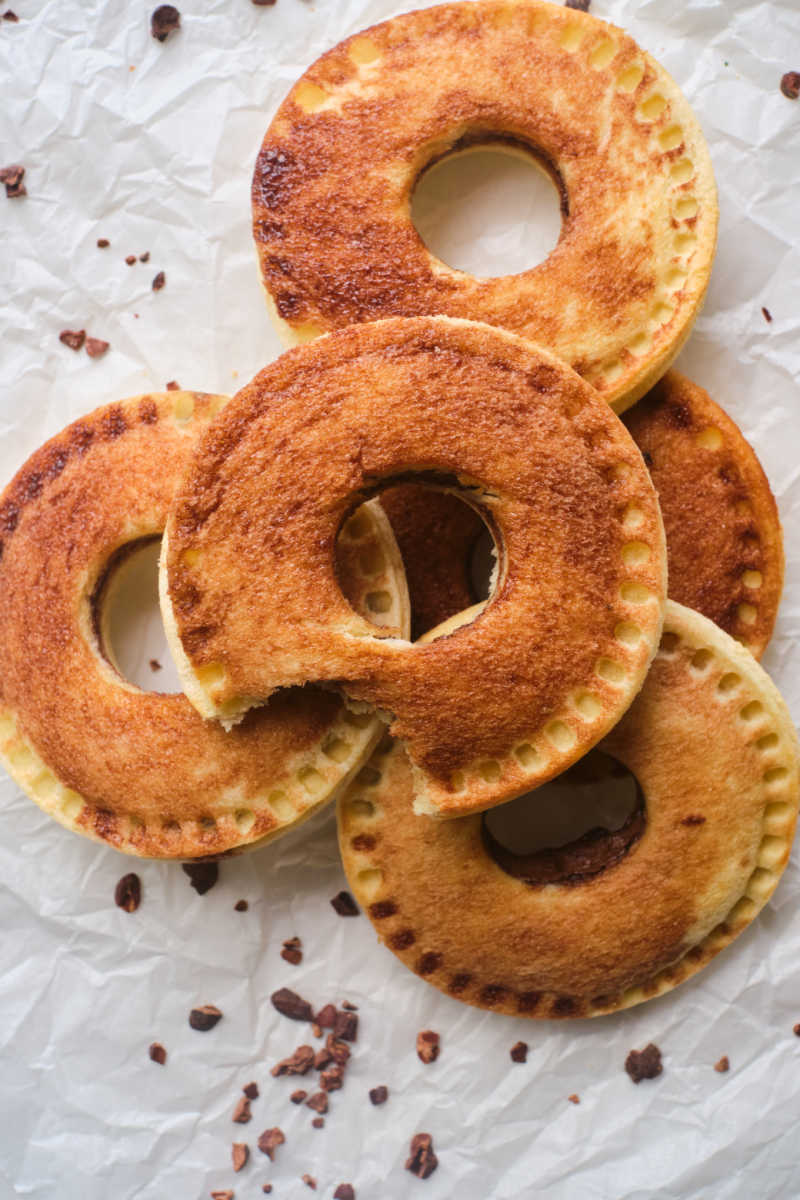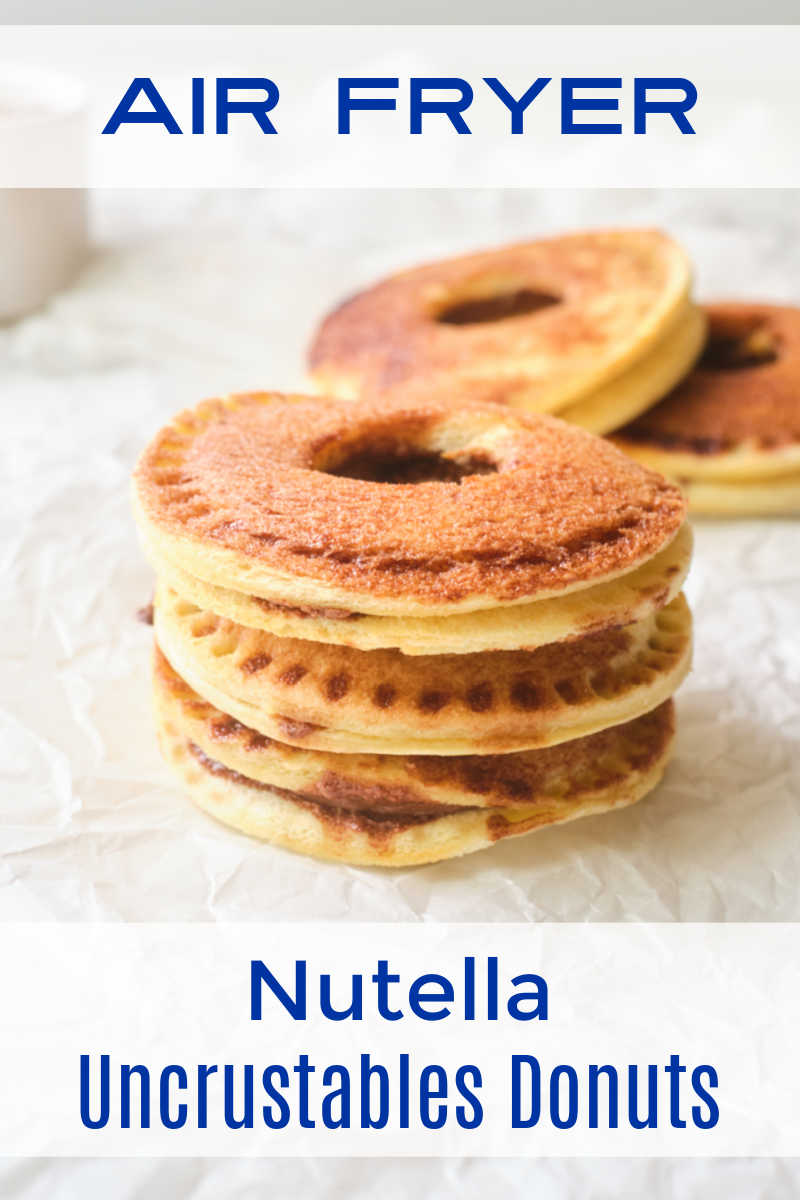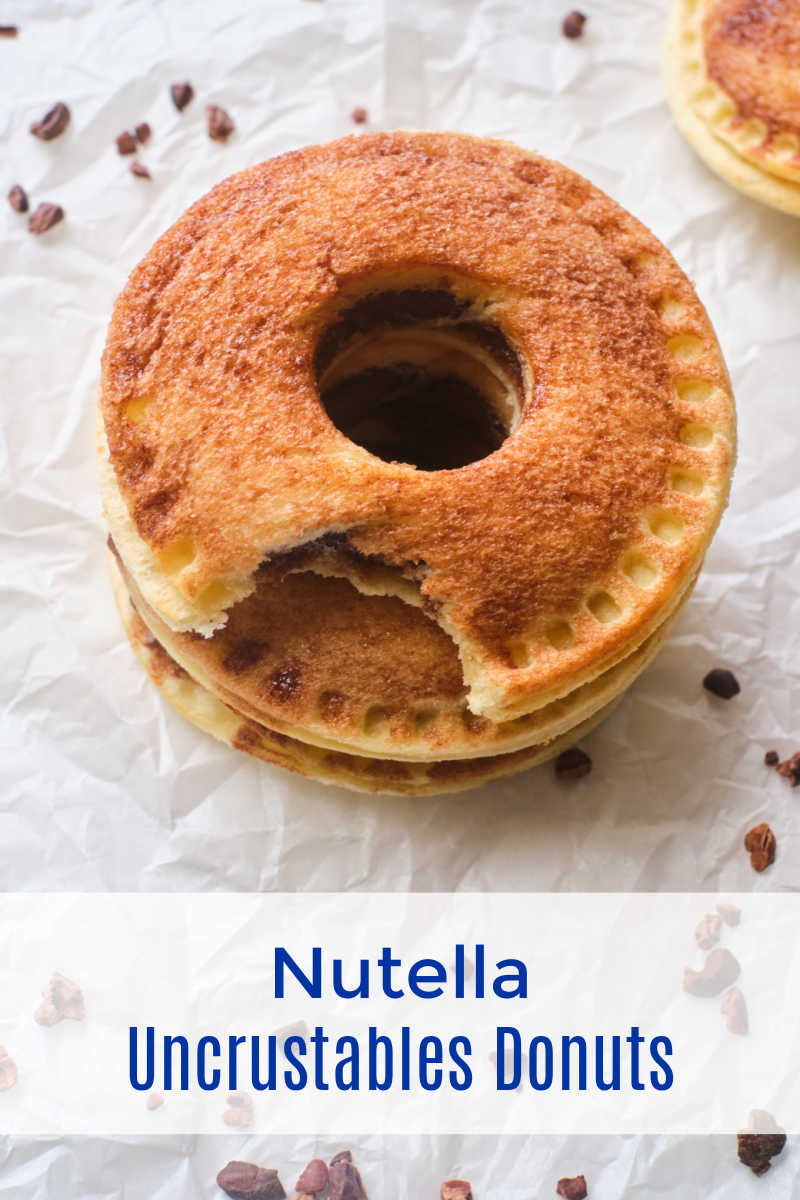 Homemade Uncrustable Donuts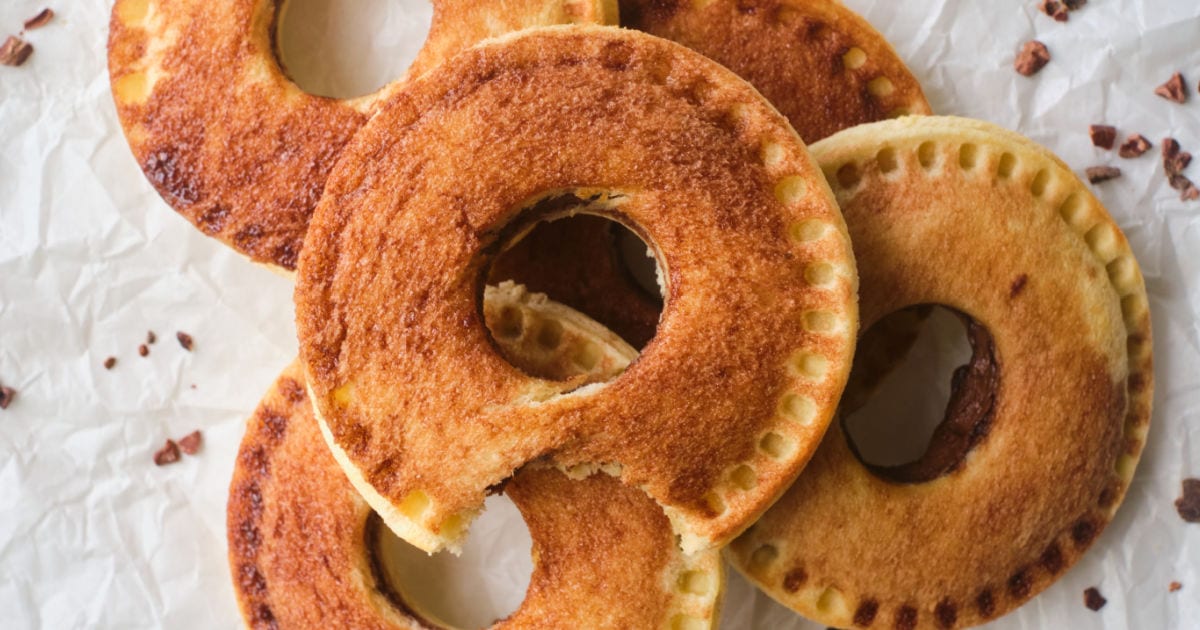 Make homemade Nutella uncrustables donuts in your air fryer, when you want a treat that is fun and delicious.
Pre-packaged Uncrustables are fun, but you can easily make your own uncrustables with a sandwich cutting and sealing tool.
I've taken that a bit further, so with a few easy steps and an air fryer you can make delicious donuts.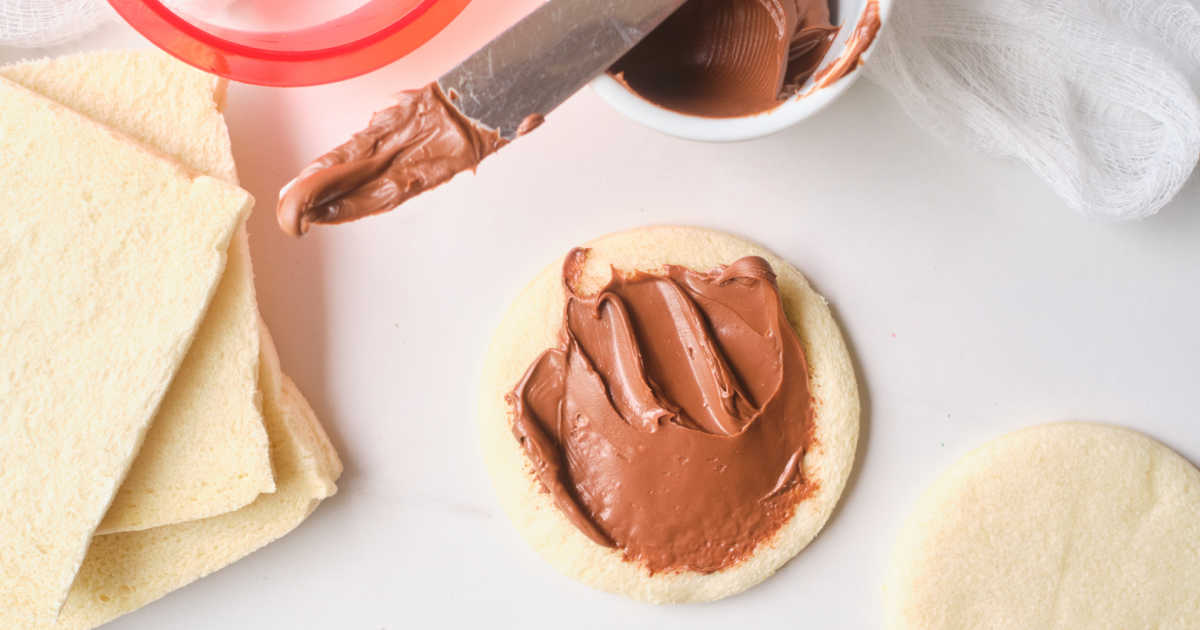 First, you will need to gather up your supplies.
Then, it doesn't take long at all to put these donuts together and cook them in your air fryer.
The sandwich cutter is easy to use, so your kids may want to help.
Use the cutter to make circle shaped pieces of bread and spread the Nutella.
Top with another piece of bread and use the tool to seal the edges.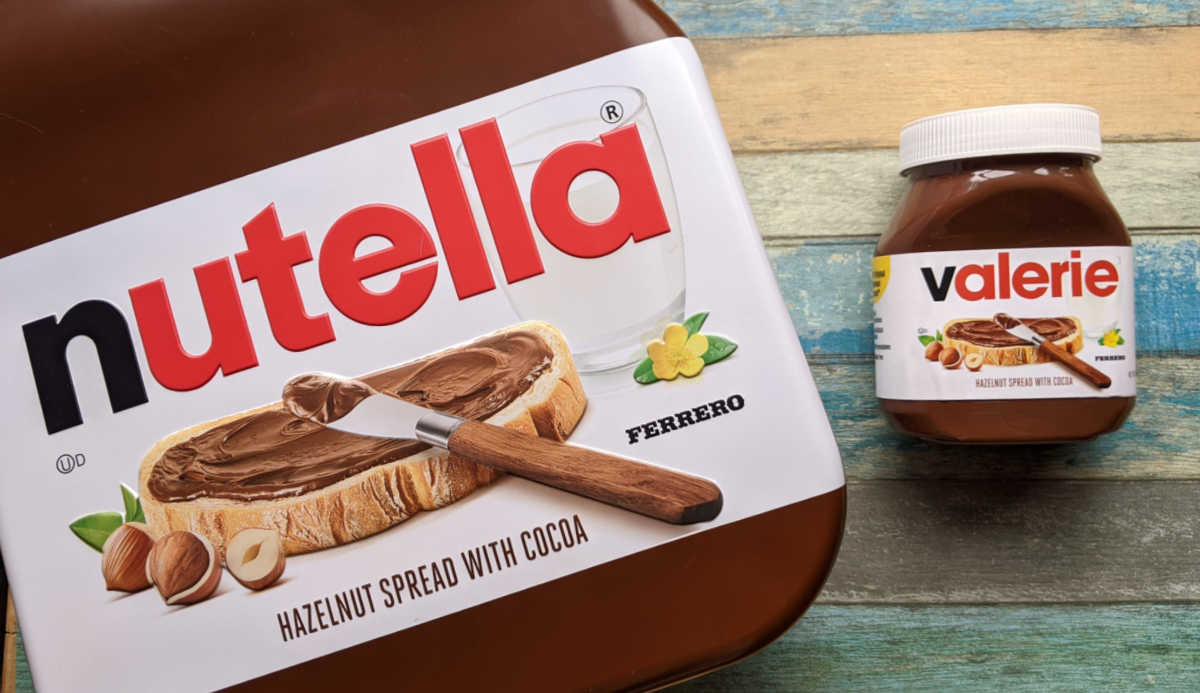 Now, you have what looks like a regular Uncrustables sandwich.
Use a small round cutter to cut out the center and, voilá, you now have a donut.
Baste with a butter and Nutella glaze before popping them into the air fryer, so that you get chocolate hazelnut goodness on the inside and on the outside.
These uncrustables donuts are amazing, when you eat them warm.
However, if you have any left over, they can be packed in a lunch to enjoy later.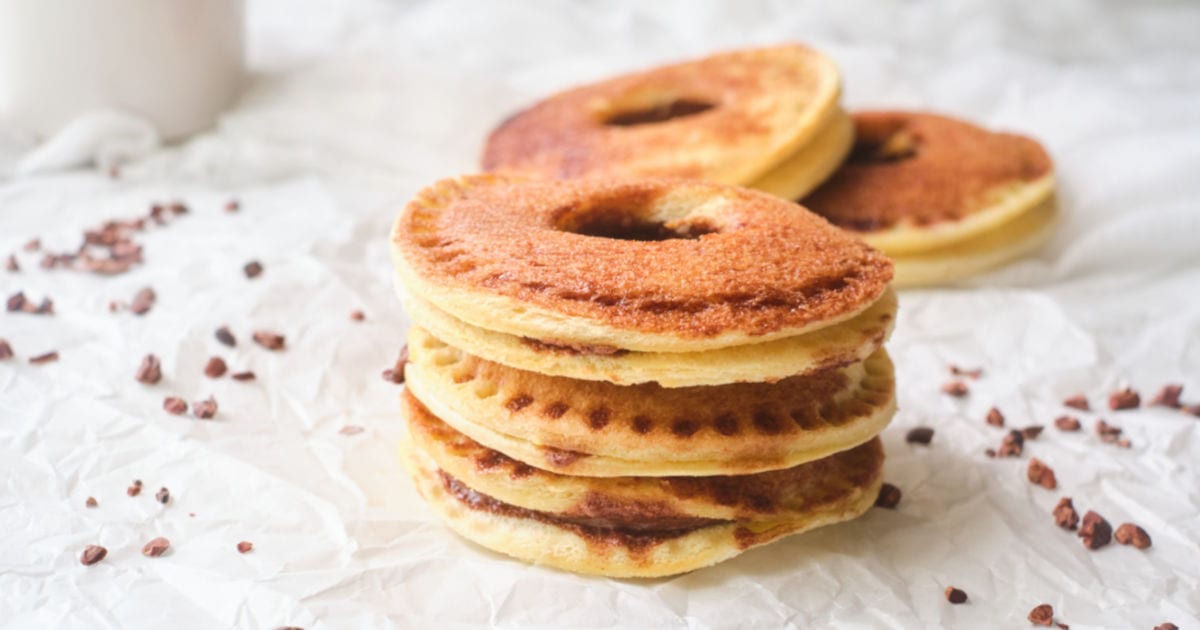 Nutella Uncrustables Donuts Recipe
Prep time: 15 minutes
Total time: 20 minutes
Makes 10
Ingredients
¼ cup Nutella
8 slices Bread
Glaze:
2 T Nutella
1 T Butter
Supplies
Air Fryer
Uncrustable Sandwich Cutter/Sealer
Small Circle Cutter
Small Microwave Safe Bowl
Silicone Basting Brush
Instructions
1) Use the sandwich cutter to cut out circles from the bread slices.
2) Spread Nutella on half of the slices, but don't go too close to the edges.
3) Top each with another piece of bread and cinch closed with the cinch tool.
4) Use a small round cutter to cut a hole in the center of each sandwich, so they become donut shaped.
5) Melt the Nutella and butter in the microwave to make the glaze.
6) Use a silicone basting brush to top each donut with the glaze.
7) Set the air fryer to 350° and cook for 5 minutes, so they become just golden.
More from Mama Likes To Cook
Check out my vegetarian recipes, so you can get more great ideas for baking, cooking, blending and juicing.
Donut Recipes
Air Fryer Recipes
Shop Now
For a beautiful assortment of kitchen necessities and food gifts for the whole family, check out the current deals at these online stores.
Are you ready to have some delicious fun in the kitchen?