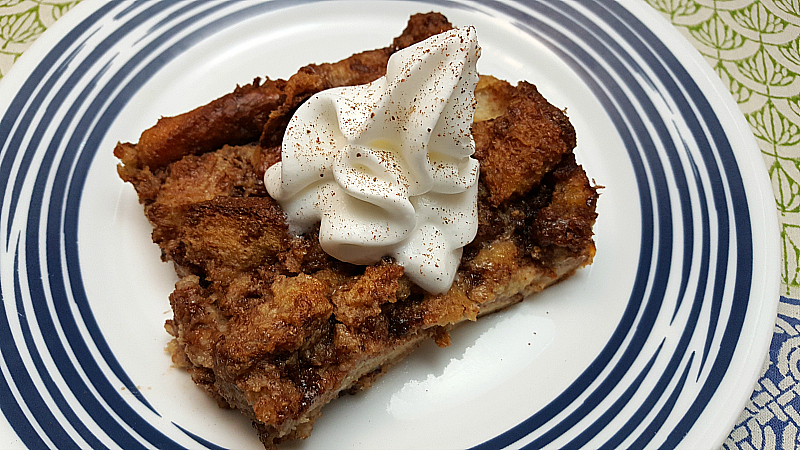 If you are a Nutella fan, you'll definitely want to try this Nutella bread pudding recipe.
I love the wonderful taste of chocolate and hazelnut straight out of the jar, and also enjoy using Nutella in recipes.
Bread pudding is a dessert that is quick and easy to throw together.
The recipe calls for ingredients that I generally have on hand and adding the delicious goodness of Nutella makes it extra special.
I used regular whole wheat sandwich bread for this pudding, but other types of bread will also be good.
It's okay to use bread that is a little bit stale, since it will be moist after it's baked.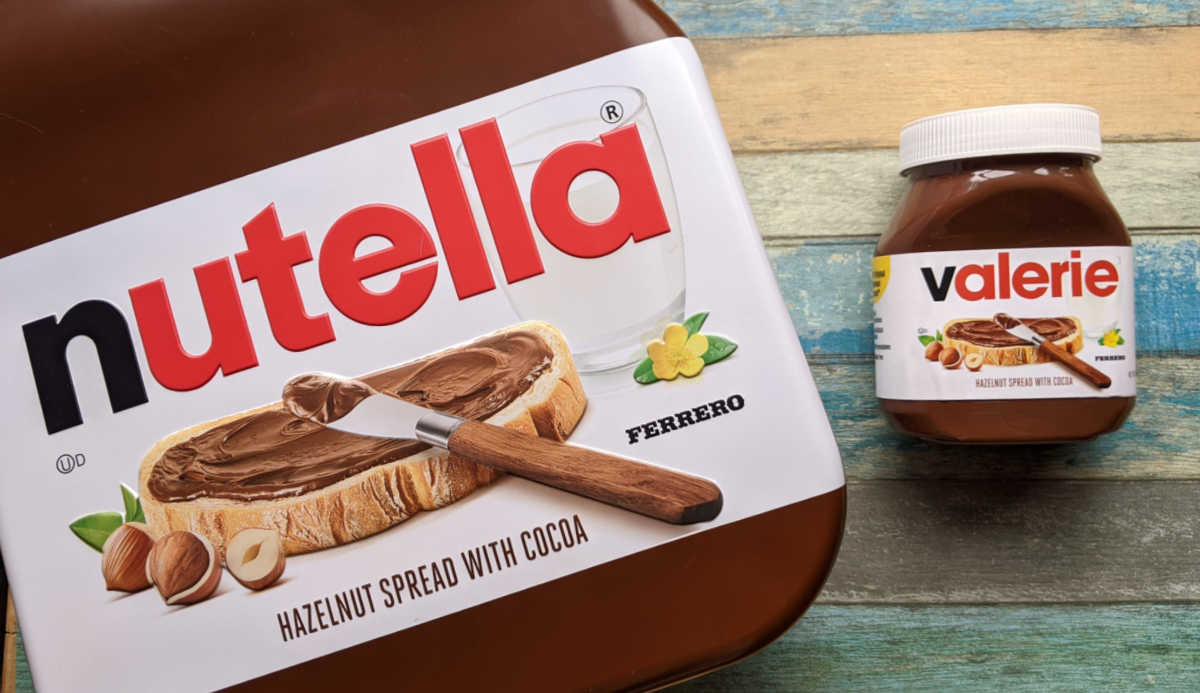 Ingredients:
1/4 cup Butter
1/3 cup Nutella
2 cups Milk
2 eggs
1/4 cup Sugar
6 cups Bread Cubes
Instructions:
Preheat oven to 350°
Grease an 8″ x 8″ baking dish.
Add butter and Nutella to a microwave safe bowl. Microwave for 20 seconds. Stir.
Whisk in egg, milk and sugar.
Put bread cubes in a large bowl. Pour the liquid over the bread. Gently mix together until bread is moistened.
Pour into baking dish and bake for 40-45 minutes.
Serve warm with whipped cream or a scoop of ice cream.
Check out my other vegetarian recipes, so you can get more kitchen inspiration.