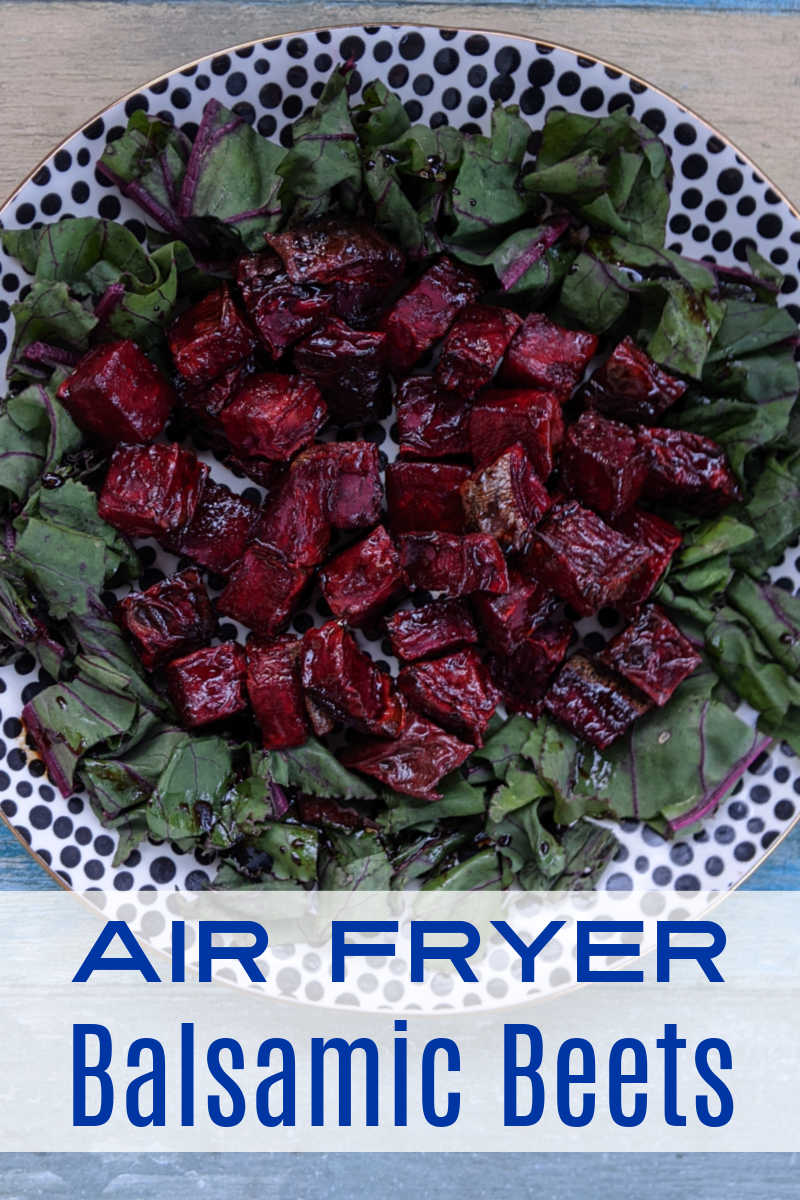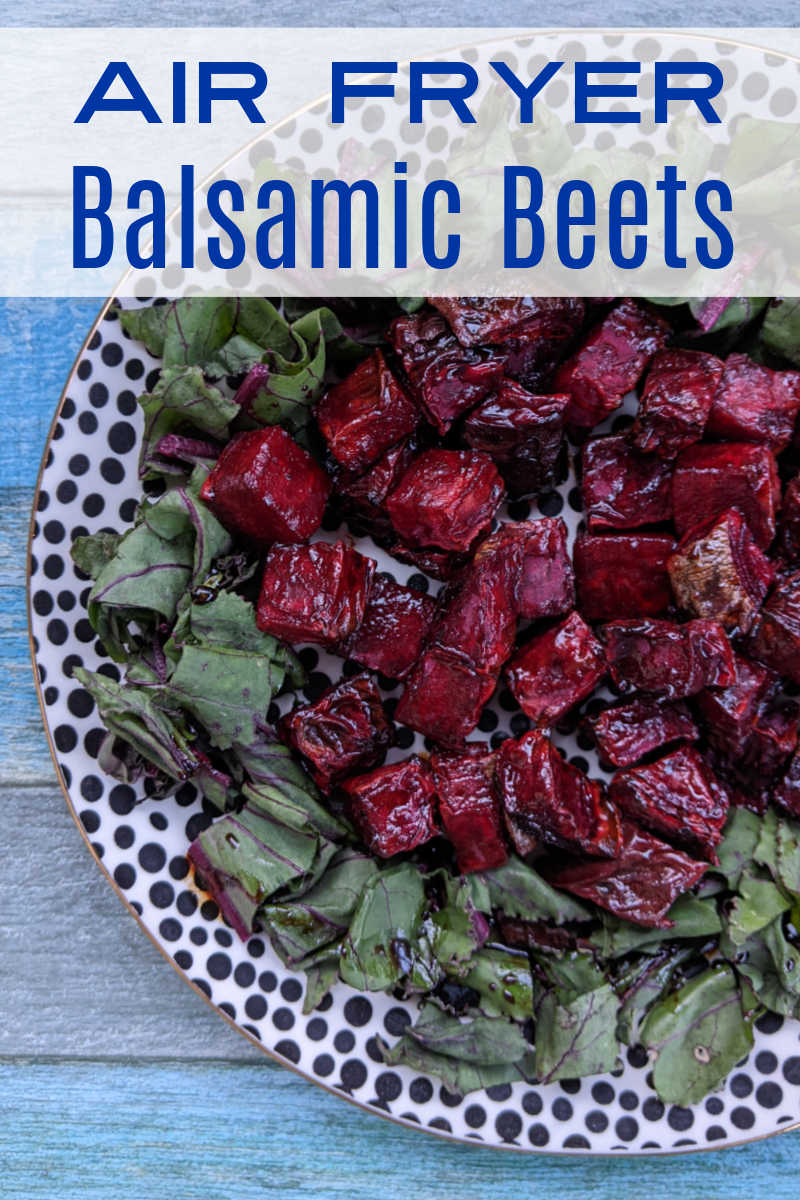 Balsamic Beets Cooked in an Air Fryer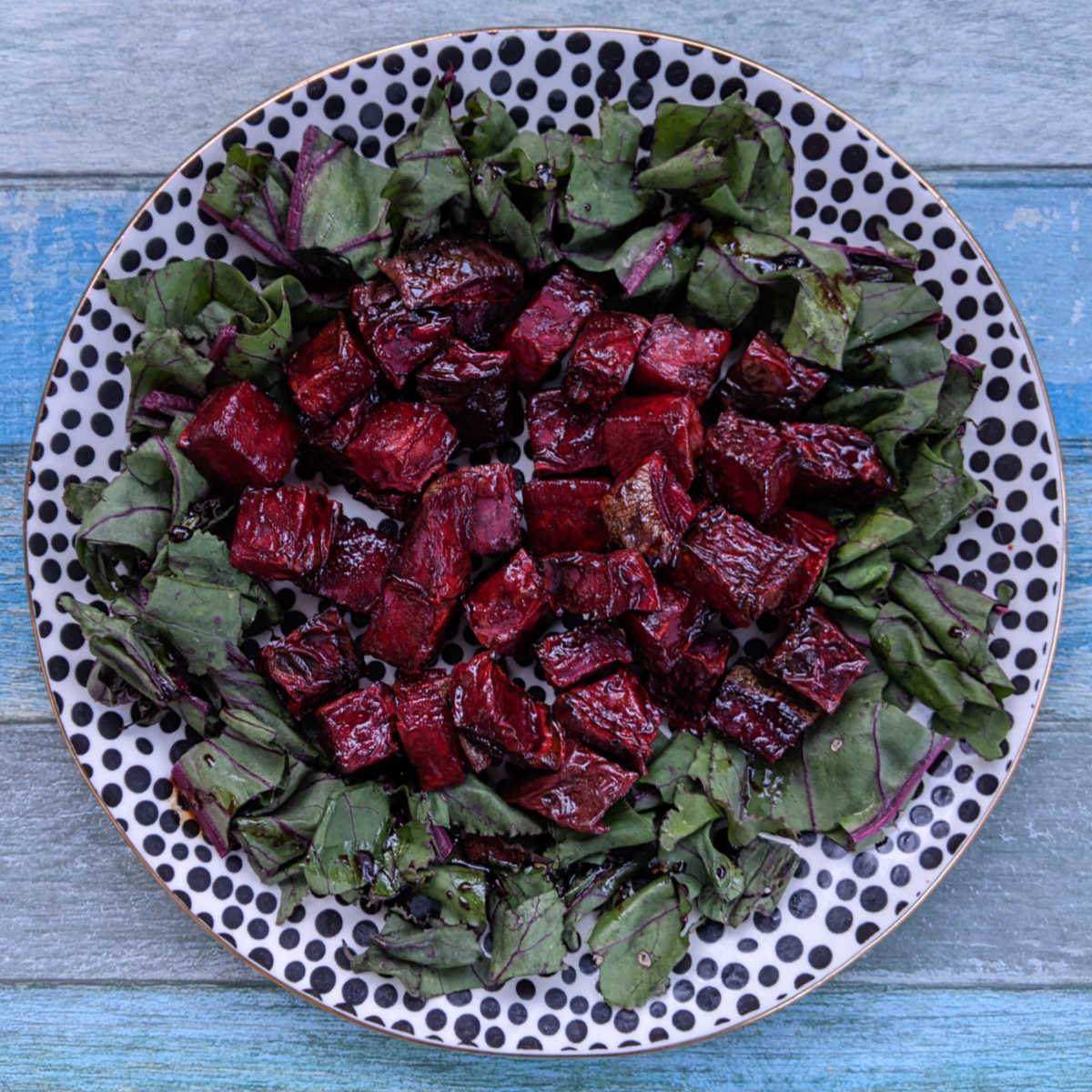 Air fryer beets are absolutely delicious, especially when this easy side dish is drizzled with thick, dark balsamic vinegar.
When I'm cooking for a crowd, I do roasted beets in the oven.
However, that just doesn't make sense for a small batch or on hot days when I don't want to heat up the house with the oven.
On a whim, I tried a cooking beets in my air fryer and they came out great.
Now I use this method often.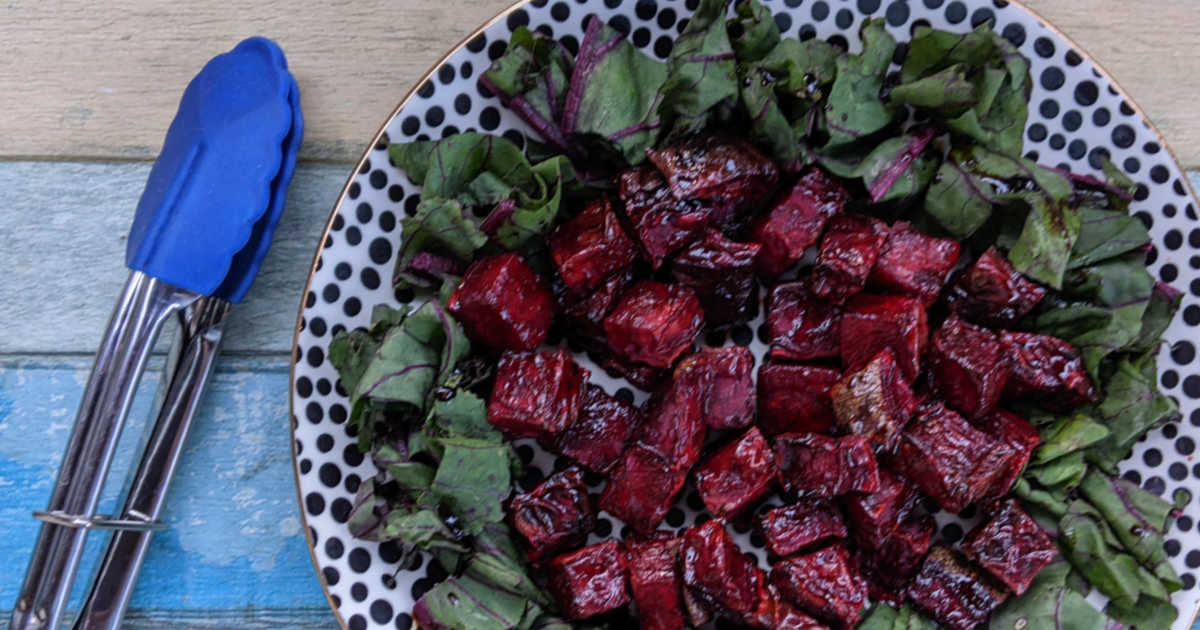 Air Fryer
Years ago, I was content with what I had and thought I did not need another kitchen appliance cluttering up my kitchen.
Then I tried an air fryer and was hooked.
Now, we used ours just about every day.
It gives food a crispy texture that tastes great.
And it allows us to cook small batches of food quickly without using the oven.
This is my favorite feature during hot Summer weather when I absolutely do not want to turn on the oven.
There are plenty of air fryers to choose from ranging from inexpensive to pricey ones with extra features.
My air fryer is a basic cheap one that I haven't had any issues with for the years we have been using it.
This recipe works just fine in a basic air fryer, but you may need to adjust the time a bit depending upon how powerful yours is.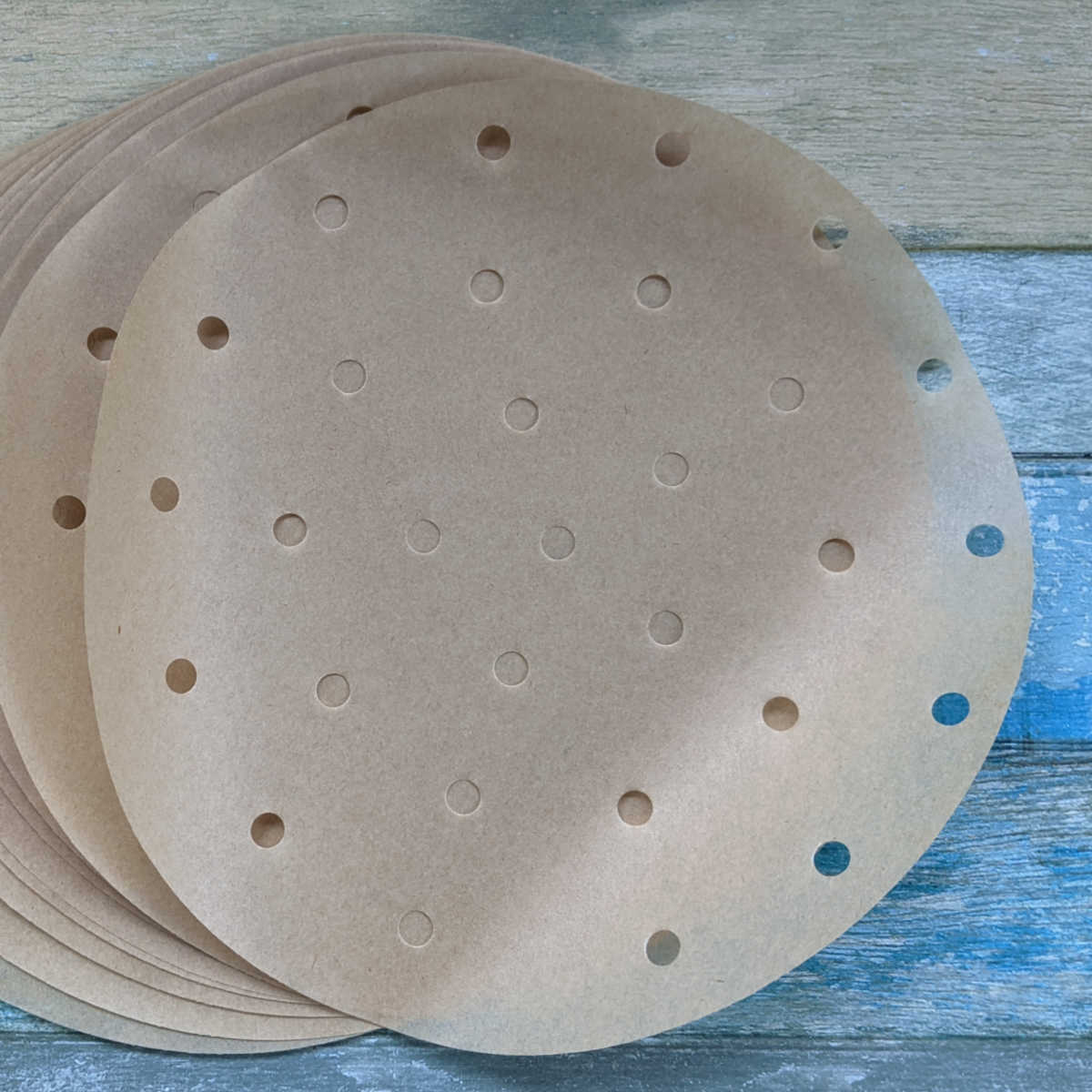 Parchment Paper
I am a fan of parchment paper in general, but I especially like using it in the air fryer.
It keeps food from sticking and makes clean up easy.
The precut air fryer sized parchment comes in sizes to fit round or square air fryer baskets and you can get it in a solid sheet or with ventilation holes.
I prefer parchment with holes for this, since it allows the air to flow freely around the beets.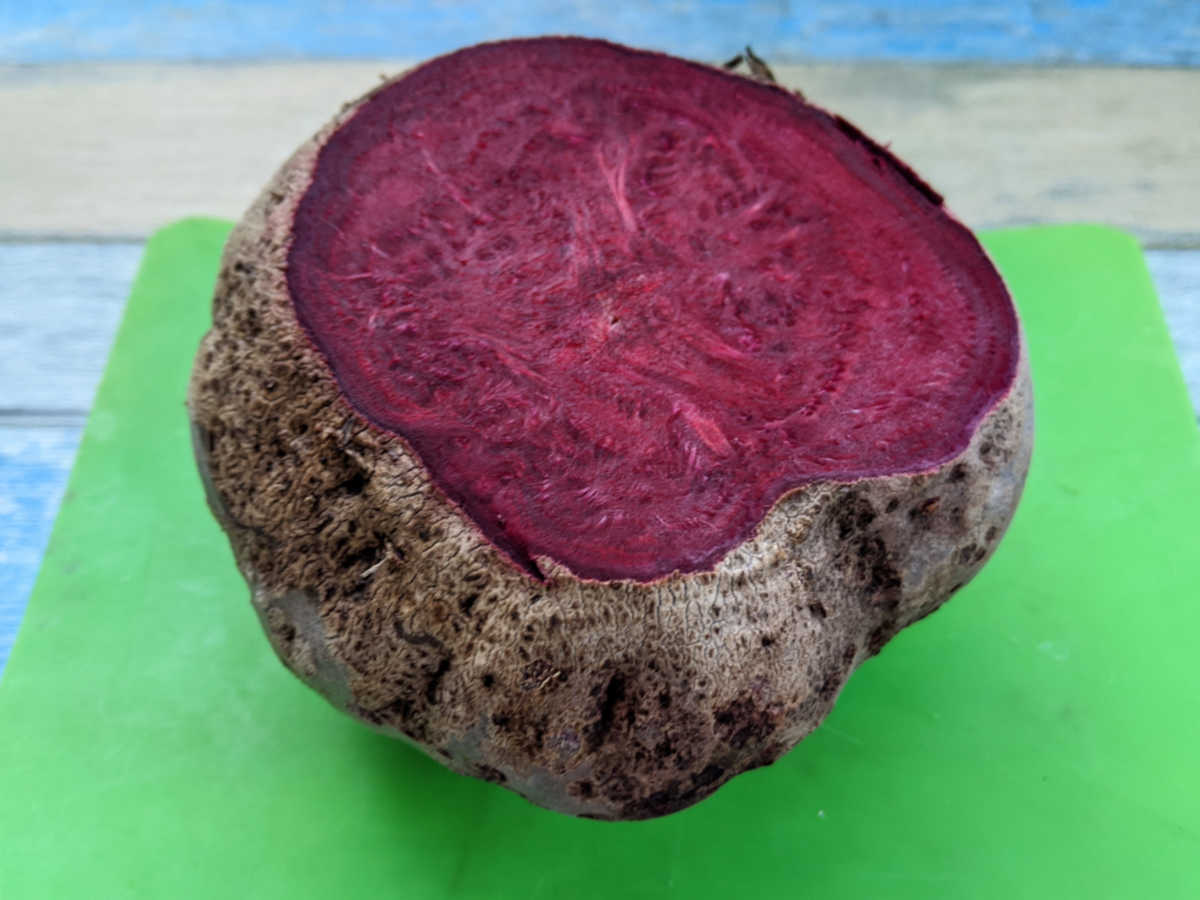 Beets
When I was younger, the only beets I knew were the crinkle cut ones that came in a can and were often seen at salad bars.
Then I discovered fresh beets and realized just how much I love this root vegetable.
I enjoy beets no matter how they are cooked, pickled or juiced, but my favorite way to eat them is roasted.
The flavor is great, they are nutritious and, of course, they are an absolutely beautiful color.
Fortunately, beets also do well when cooked in an air fryer.
The huge beet that I used this time was from a farm stand and it weighed over a pound.
Grocery store beets will typically be smaller than mine.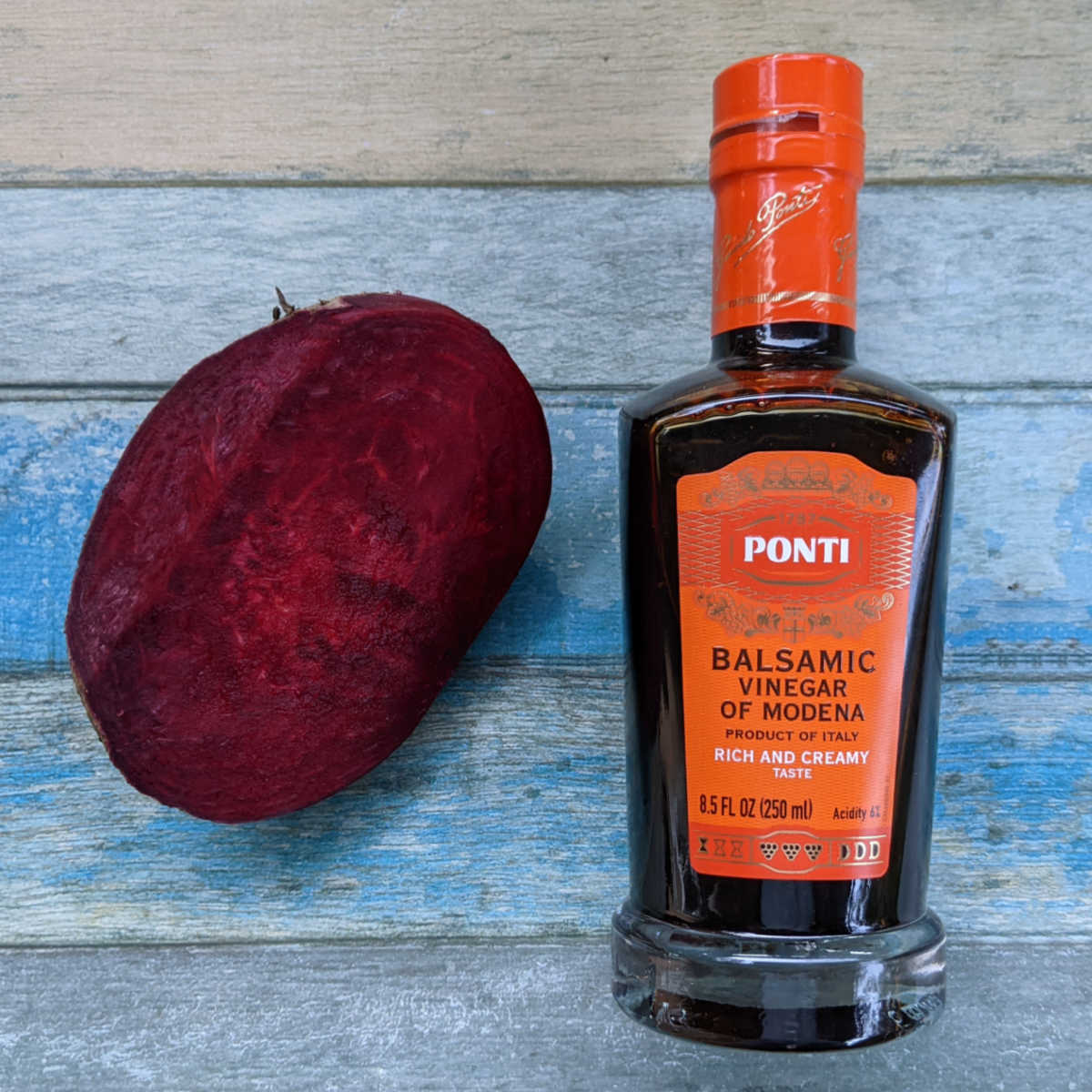 Balsamic Vinegar
When you want to add instant bold flavor to a dish, balsamic vinegar is a great way to do it.
Balsamic vinegar has the "bite" of a regular, distilled white vinegar.
However, the flavor profile is sweet, rich and much more complex.
I used a thick Ponti balsamic vinegar for this recipe, since the flavors are concentrated.
Choose an aged balsamic vinegar, one that has 'thick' on the label or a balsamic glaze.
This gives the beets bold flavor without adding so much that they end up sitting in a puddle of liquid.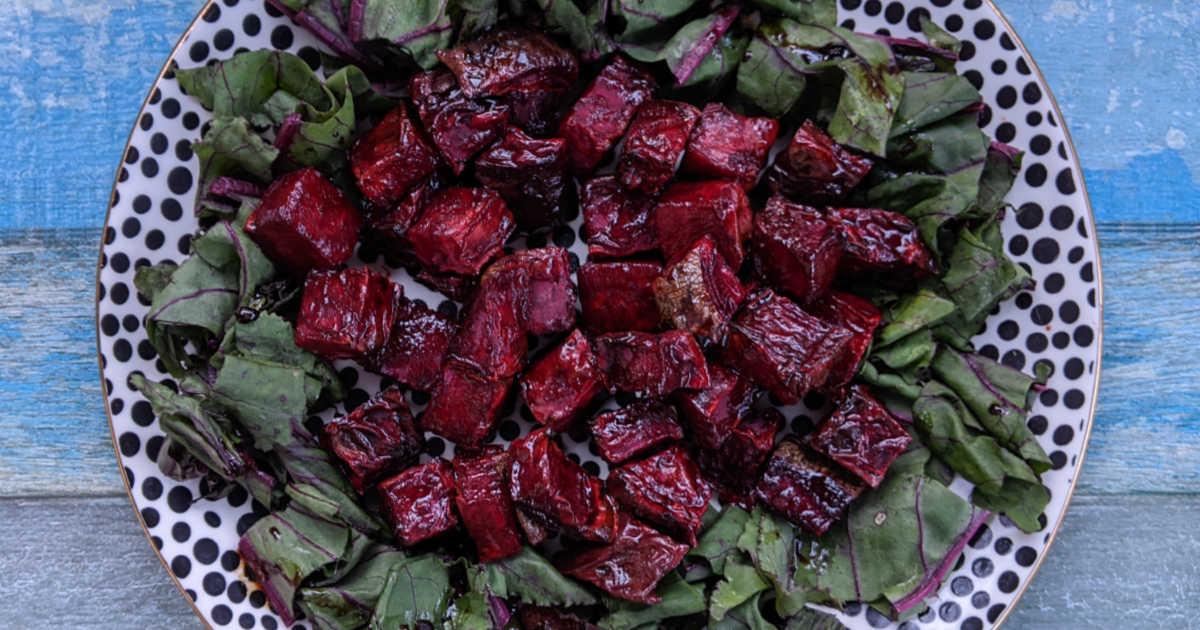 Prep. Time: 5 Minutes
Cook Time: 15-20 Minutes
Yield: 2 Servings
Ingredients
1 lb. Beets with Greens
1 Tablespoon Balsamic Vinegar
1 teaspoon Extra Virgin Olive Oil
Pinch of Salt
Supplies
Cutting Board
Knife
Air Fryer
Parchment Paper
Tongs
Measuring Spoon
Instructions
1) Trim the beets, reserving the greens to serve with the roasted beets. Cut the beets into bite sized chunks that roughly the same size.
2) Line the air fryer basket with parchment and arrange the beet chunks in a single layer.
3) Cook on high (400°) for about 15 to 20 minutes until beets are tender.
4) Use tongs to transfer the air fried beets to a bowl. Drizzle with balsamic vinegar and extra virgin olive oil and add a pinch of salt. Toss gently to combine.
5) Chop beet greens and arrange on a plate. Top with the balsamic beets.
6) Serve and enjoy.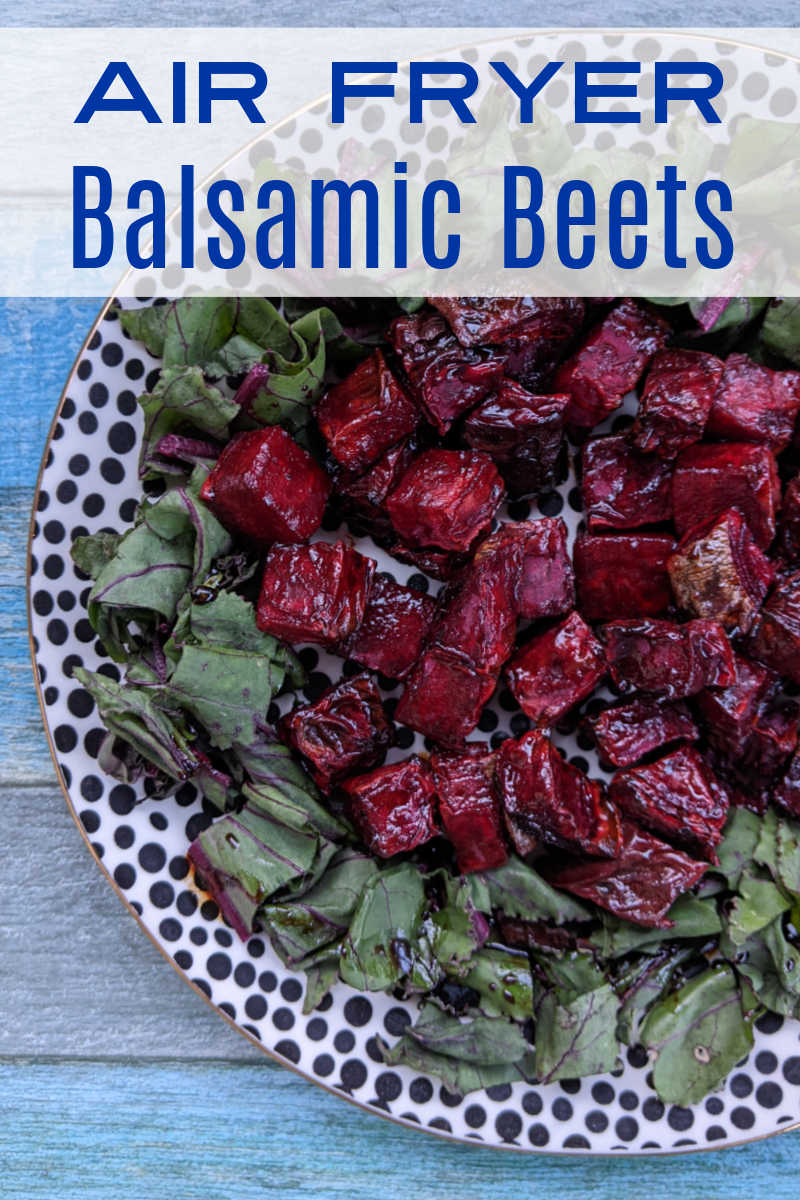 More from Mama Likes To Cook
Check out my vegetarian recipes, so you can get more great ideas for baking, cooking, blending and juicing.
Beet Recipes
Air Fryer Recipes
Balsamic Vinegar Recipes
Shop Now
For a beautiful assortment of kitchen necessities and food gifts for the whole family, check out the current deals at these online stores.
Are you ready to have some delicious fun in the kitchen