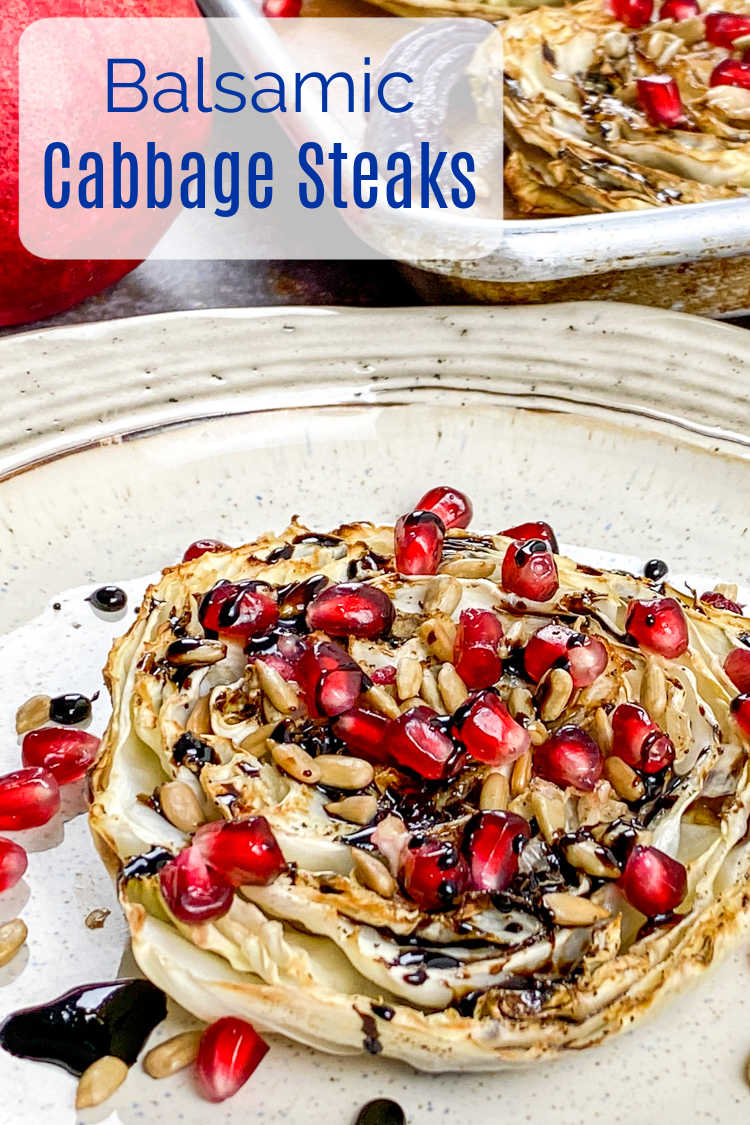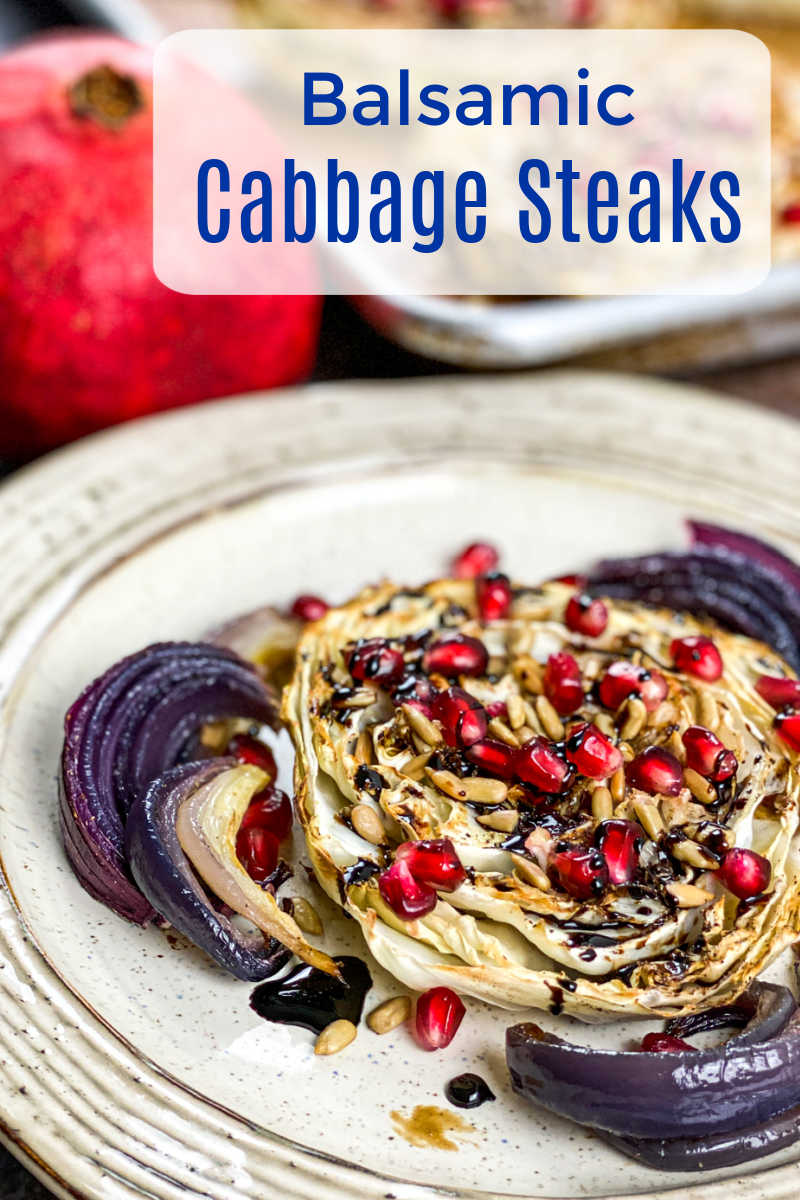 Cabbage Steaks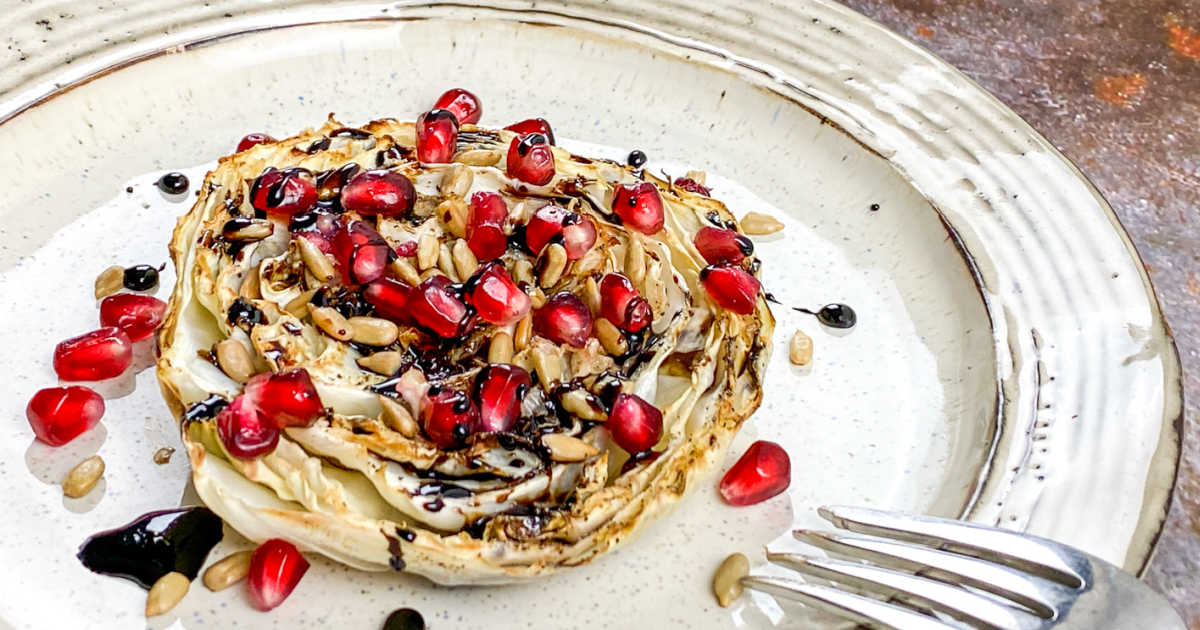 Your family will love eating their veggies, when you make these beautiful balsamic cabbage steaks topped with pomegranate arils.
This recipe is really easy to make, but it looks like a party!
It is proof that cabbage does not need to be boring at all, since it combines so well with the flavors of balsamic vinegar, garlic, pomegranate and onion.
The added crunch of pomegranate and sunflower seeds are a nice contrast to the tender cabbage.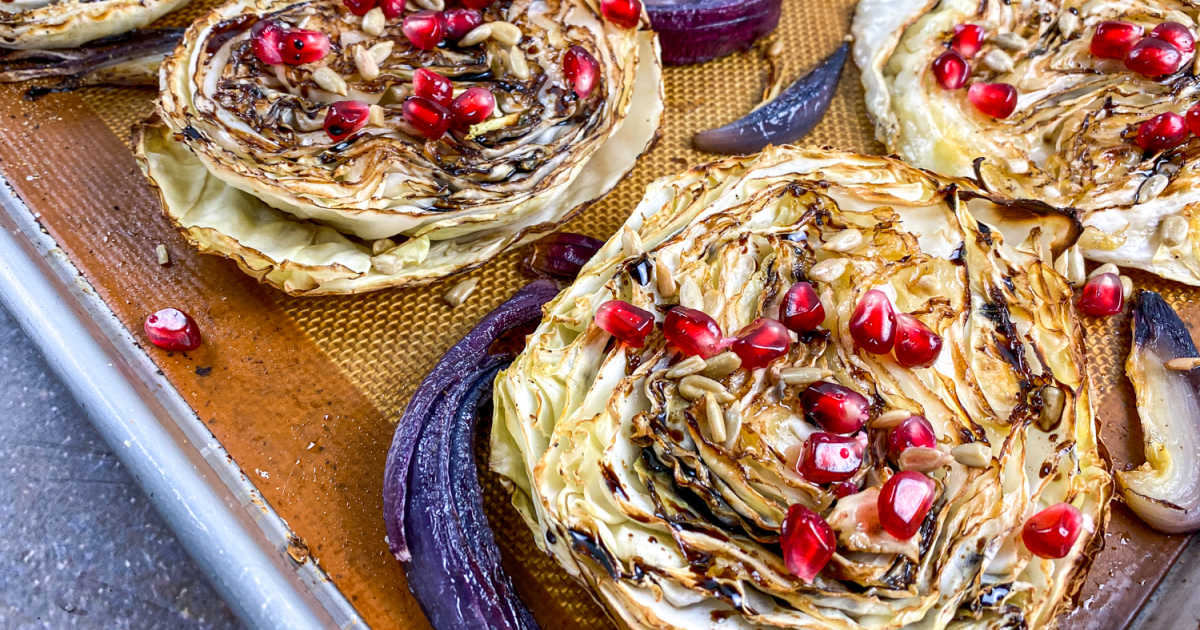 Make sure you use a good, aged balsamic vinegar for this recipe.
It will be thick and the concentrated flavor will be rich.
I've got a pomegranate tree, so like to use a fresh whole pomegranate for this recipe.
However, many stores are now carrying pomegranate arils that are ready to eat.
Either way, they are a tasty topping for this dish.
Enjoy!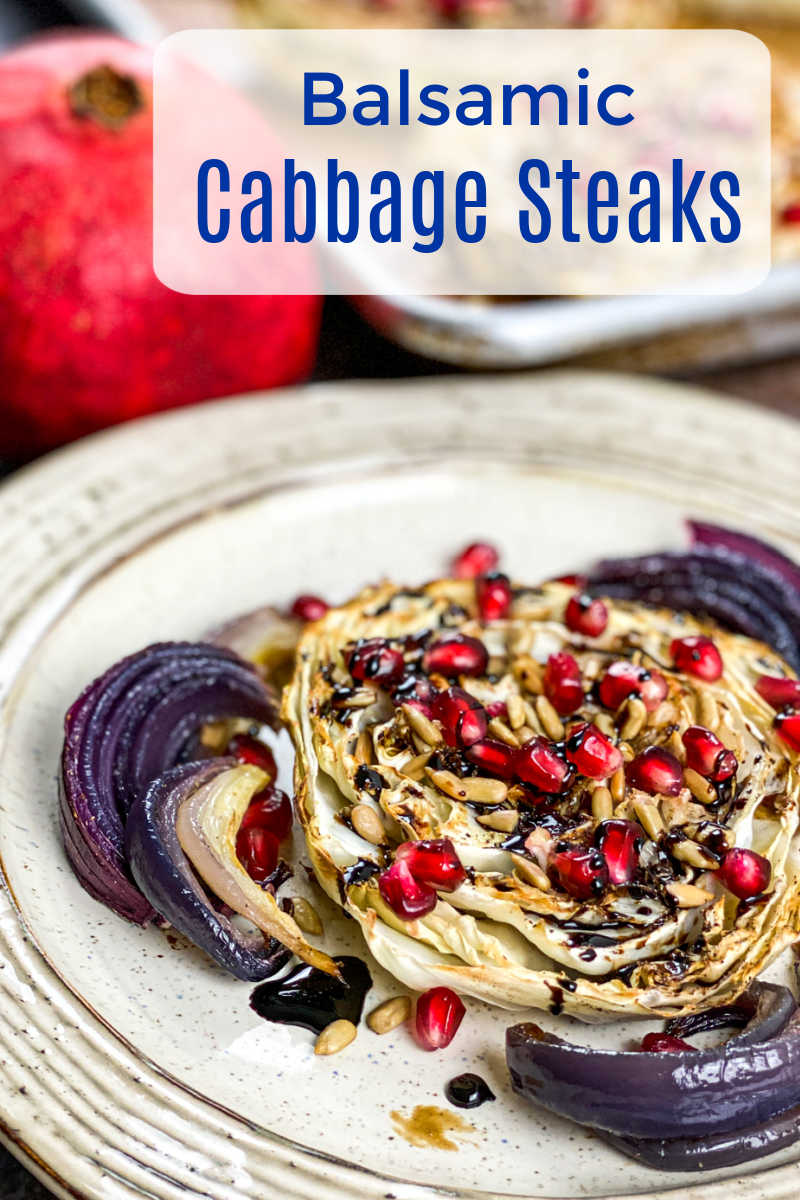 Balsamic Cabbage Steaks Recipe
Prep time: 15 minutes
Cook time: 40-45 minutes
Serves: 4-6
Ingredients
1 large Green Cabbage
1 Red Onion
2 T Extra Virgin Olive Oil
½ cup Aged Balsamic Vinegar
1 t Garlic Powder
Salt and Black Pepper to Taste
1 cup Fresh Pomegranate Arils
¼ cup Sunflower Seeds, hulled
Supplies
Chef Knife
Measuring Cup
Measuring Spoon
Rimmed Baking Sheet
Parchment Paper or Silicone Baking Mat
Pastry Brush
Instructions
1) Preheat to 400° and line a rimmed baking sheet with parchment paper or a silicone baking mat.
2) Cut the stem off of the cabbage head, so that the bottom is flat. Slice into ½ inch thick "steaks" and place on the prepared baking sheet.
3) Peel the onion, cut into wedges and arrange on the baking sheet between the cabbage steaks.
4) Use a pastry brush to lightly brush the cabbage and onion with olive oil. Drizzle on ¼ cup of the balsamic vinegar and sprinkle garlic powder, salt and pepper on top.
5) Roast in the preheated oven for about 45 minutes, turning once about halfway through until it is browned and crispy on the edges. Cook time can vary, depending upon the moisture content of the cabbage and the thickness of your slices. Keep an eye on it and remove from the oven earlier, as needed.
6) Remove the vegetables from the oven and let cool for a few minutes.
7) To serve, place cabbage steaks on individual serving plates or a serving platter. Drizzle with remaining ¼ cup of balsamic vinegar and top with pomegranate arils and sunflower seeds. Serve with the red onion on the side.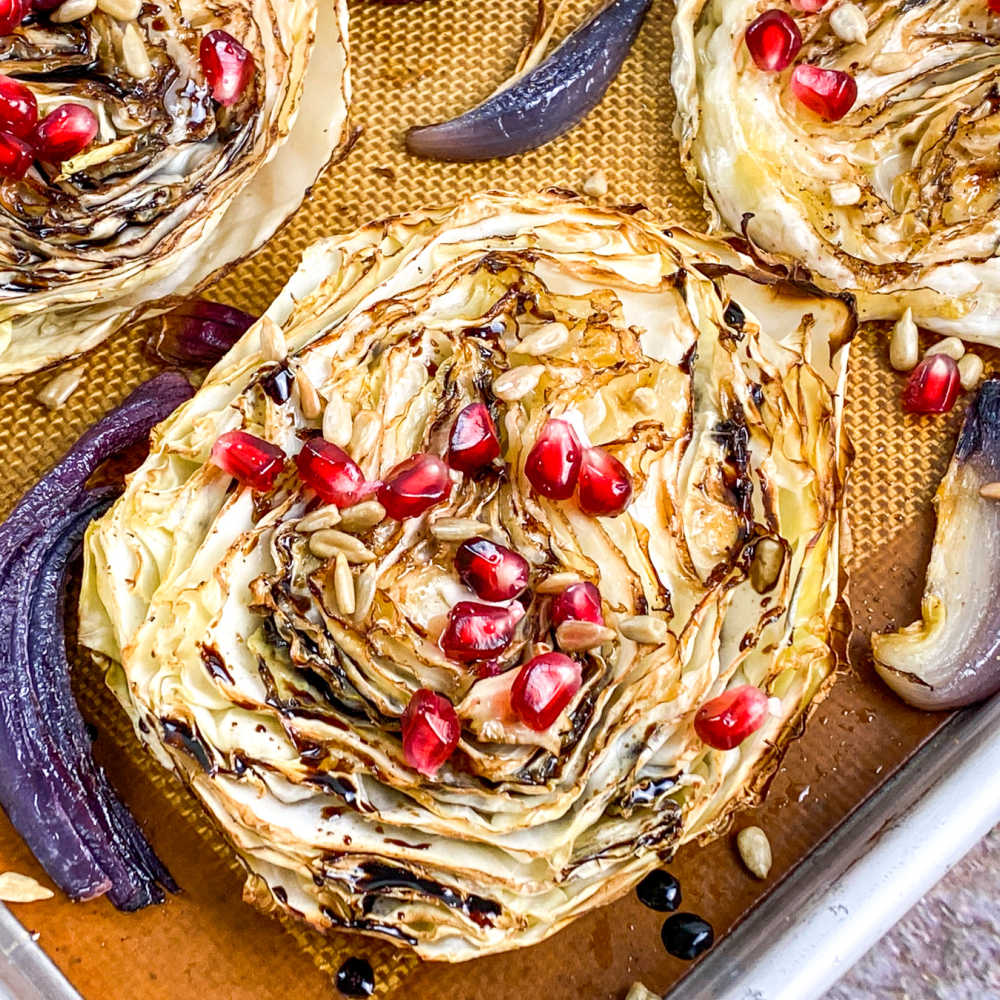 More from Mama Likes To Cook
Check out my vegetarian recipes, so you can get more great ideas for baking, cooking, blending and juicing.
Balsamic Vinegar Recipes
Shop Now
For a beautiful assortment of kitchen necessities and food gifts for the whole family, check out the current deals at these online stores.
Are you ready to have some delicious fun in the kitchen?