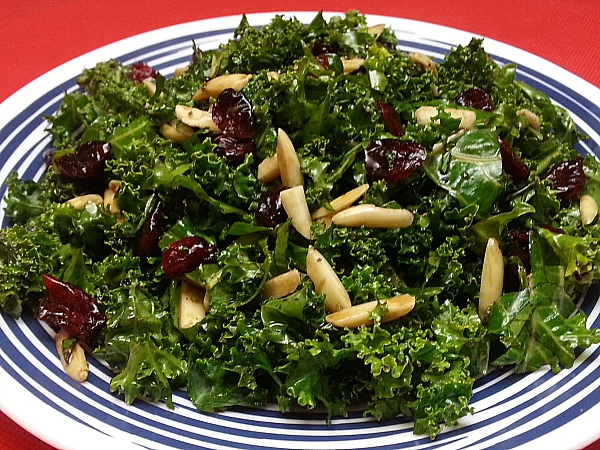 When I was a kid, we thought of Kale as a garnish that wasn't meant to be eaten. Now we know that it can be delicious and it's packed full of Vitamin A, Vitamin C and other nutrients.
The Cranberry Kale Salad is easy to make ahead of time. It actually gets more flavorful as it sits. The salad would be lovely for a potluck or holiday meal.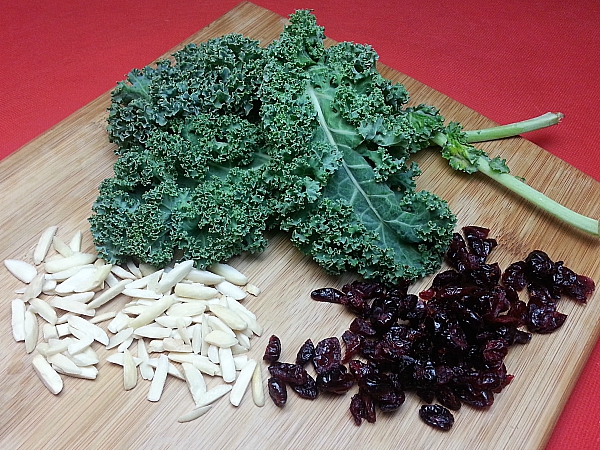 Cranberry Kale Salad
Ingredients:
8 cups Kale
1/2 cup Dried Sweetened Cranberries
1/2 cup Slivered Almonds
1/4 cup Balsamic Vinegar
2 T Olive Oil
1/4 t Salt
1/4 t Pepper
Instructions:
Remove the kale leaves from the stem. No knife is needed. The leaves just pull right off.
Chop the kale.
Toss all ingredients together in a large bowl.
Refrigerate for at least a 1/2 hour (or even overnight) prior to serving.