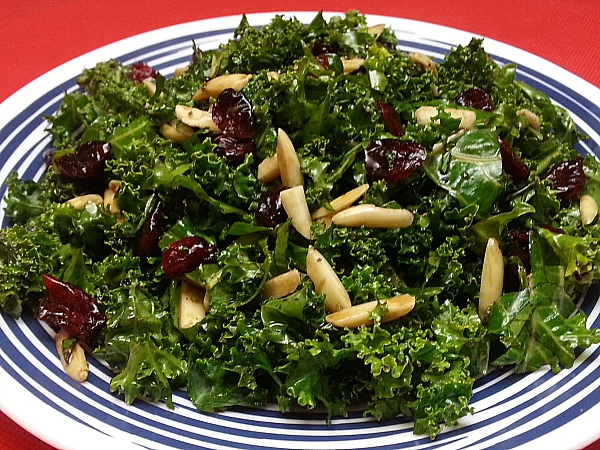 When I was a kid, we thought of Kale as a garnish that wasn't meant to be eaten. Now we know that it can be delicious and it's packed full of Vitamin A, Vitamin C and other nutrients.
The Cranberry Kale Salad is easy to make ahead of time. It actually gets more flavorful as it sits. The salad would be lovely for a potluck or holiday meal.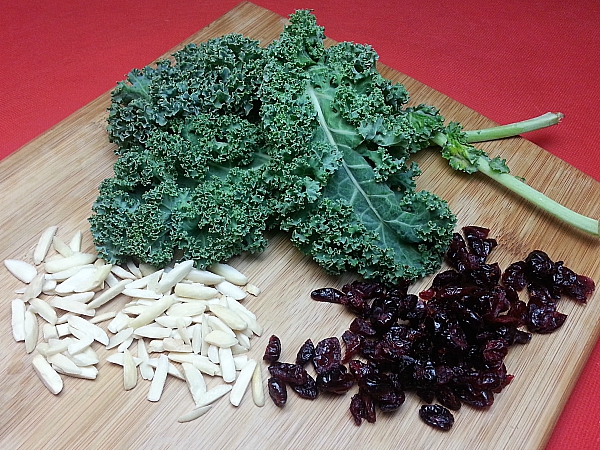 Cranberry Kale Salad
Ingredients:
8 cups Kale
1/2 cup Dried Sweetened Cranberries
1/2 cup Slivered Almonds
1/4 cup Balsamic Vinegar
2 T Olive Oil
1/4 t Salt
1/4 t Pepper
Instructions:
Remove the kale leaves from the stem. No knife is needed. The leaves just pull right off.
Chop the kale.
Toss all ingredients together in a large bowl.
Refrigerate for at least a 1/2 hour (or even overnight) prior to serving.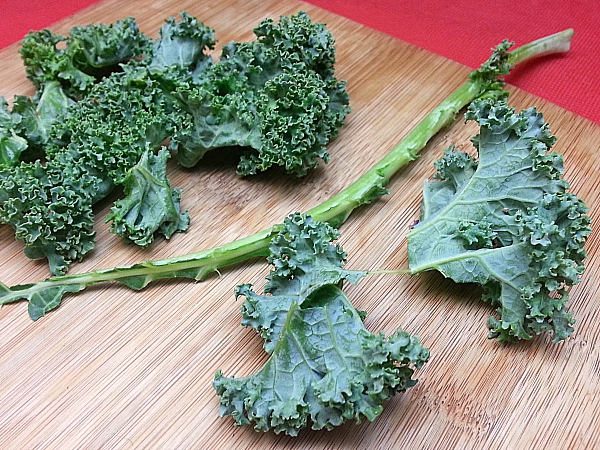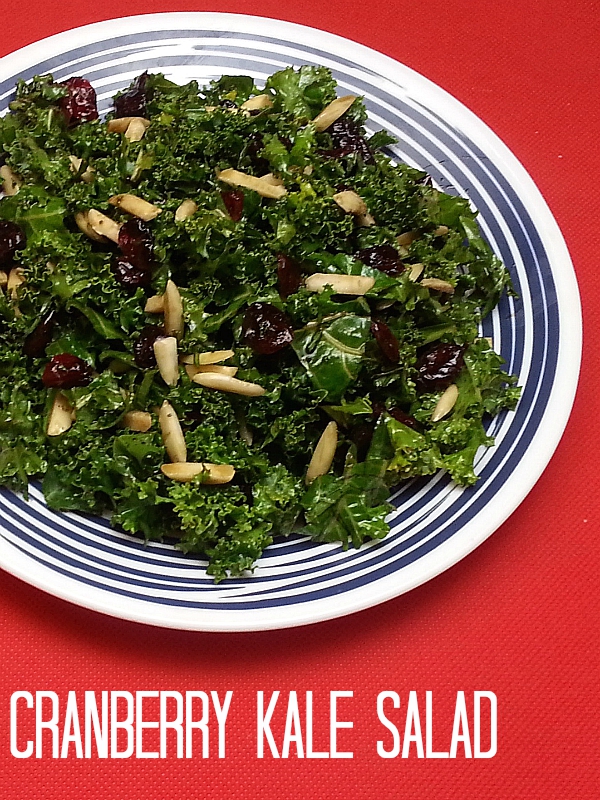 More from Mama Likes To Cook
Check out my salad recipes, so you can get more delicious inspiration.
Following are some of my favorite salad recipes:
Then take a look at the rest of my vegetarian recipes, so you can have even more delicious fun in the kitchen!