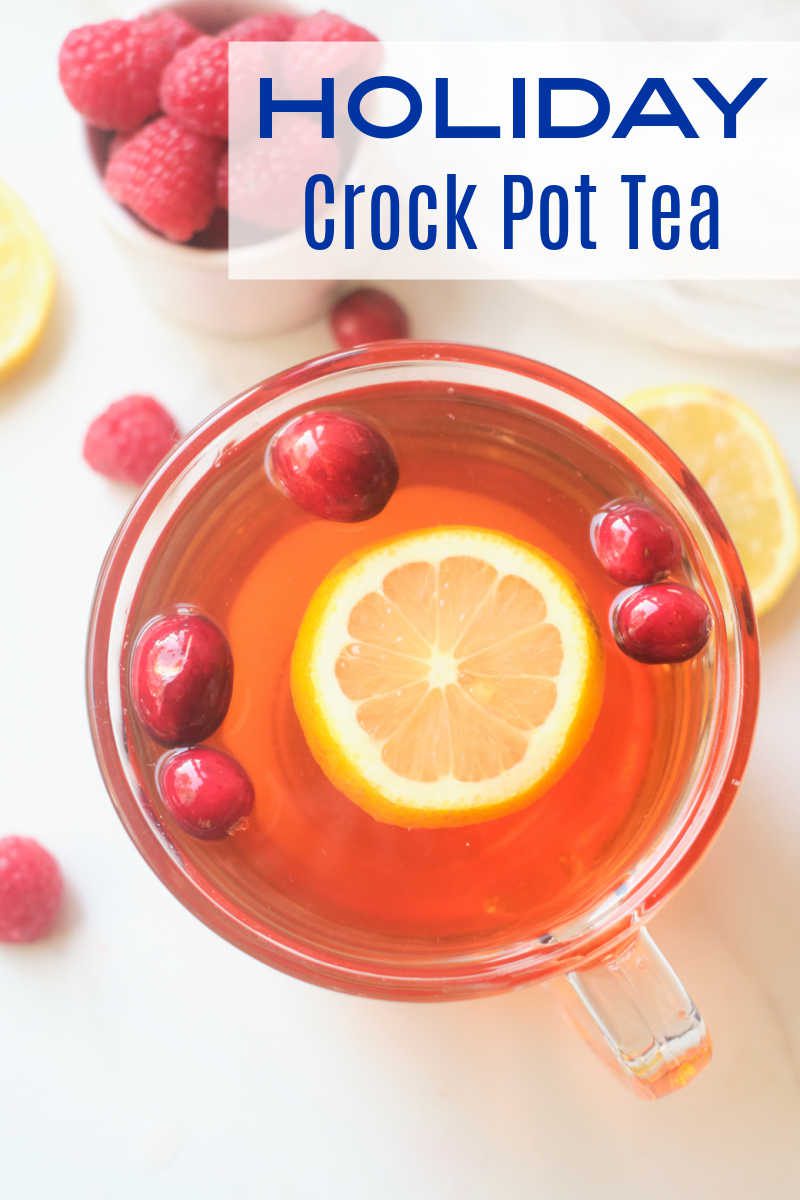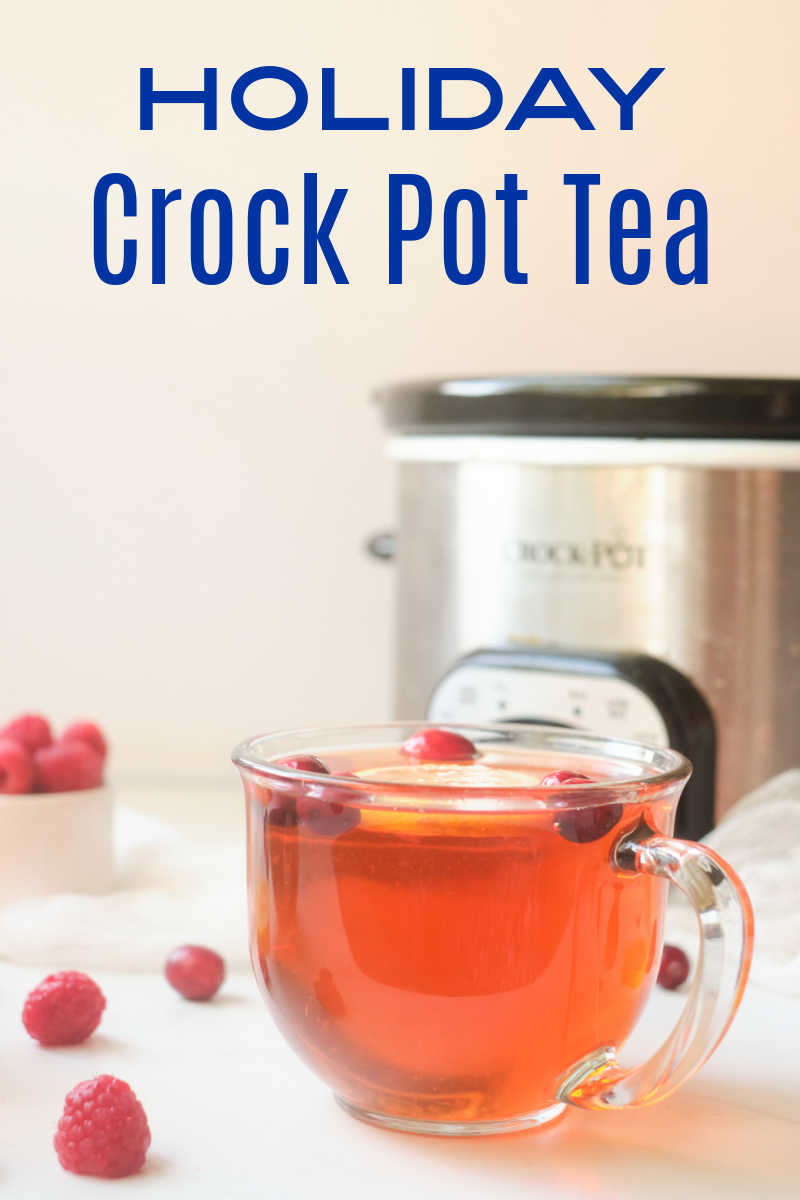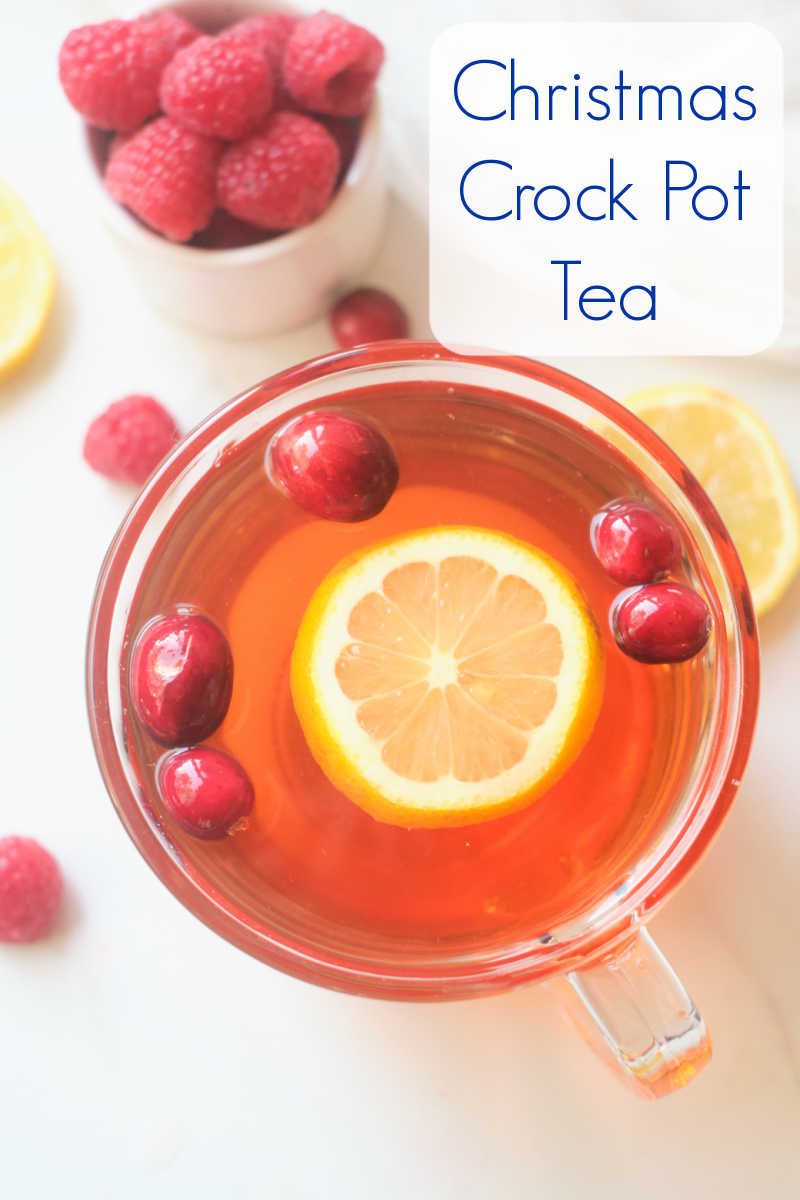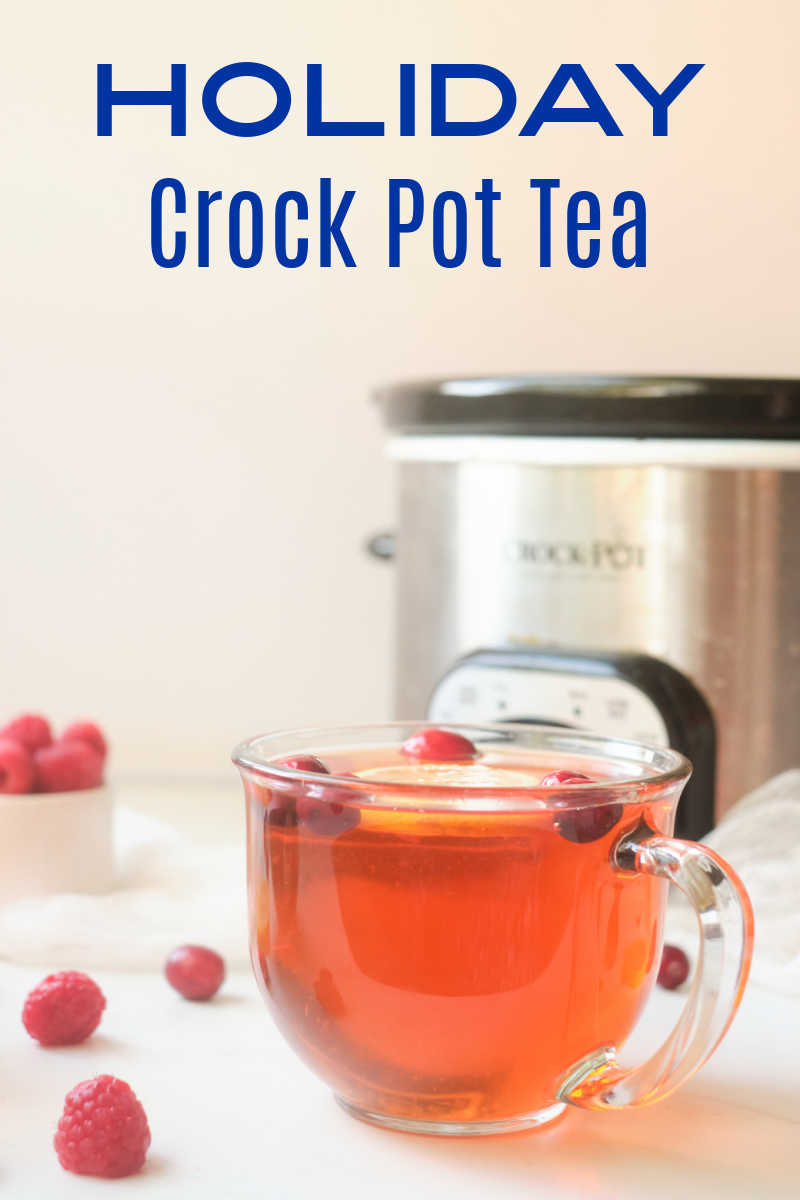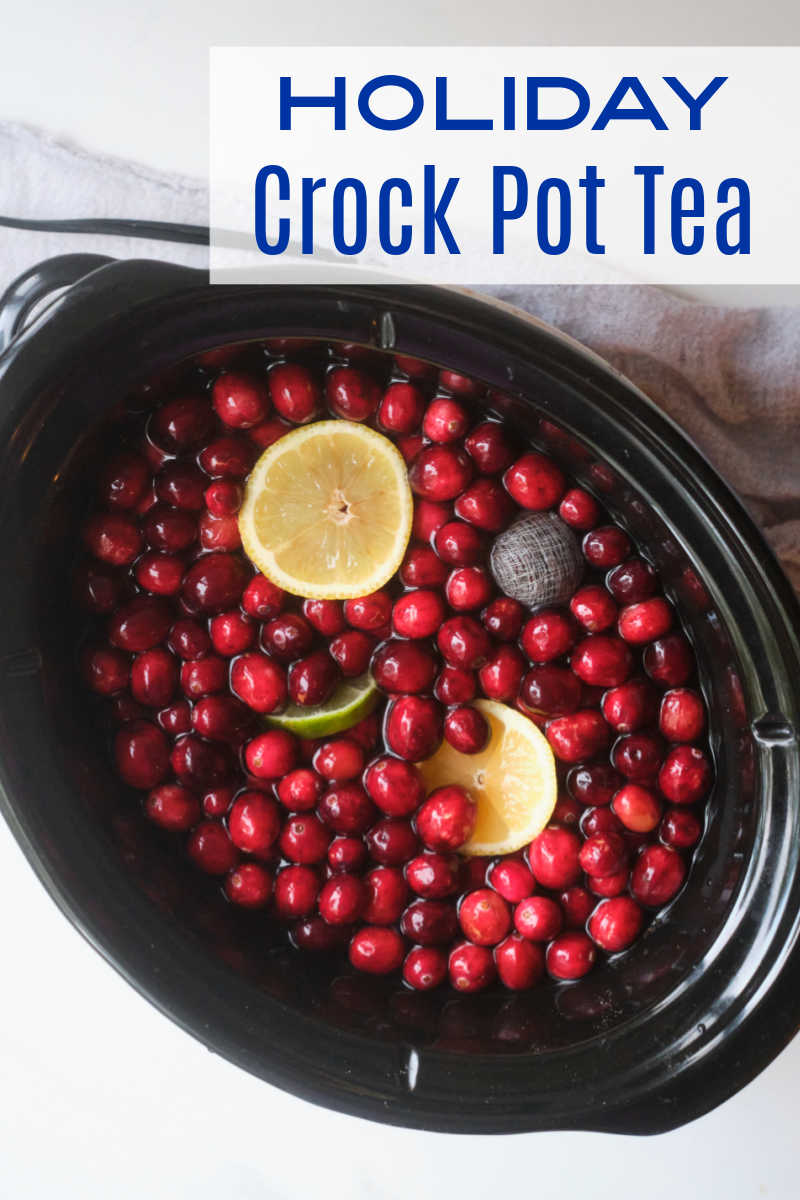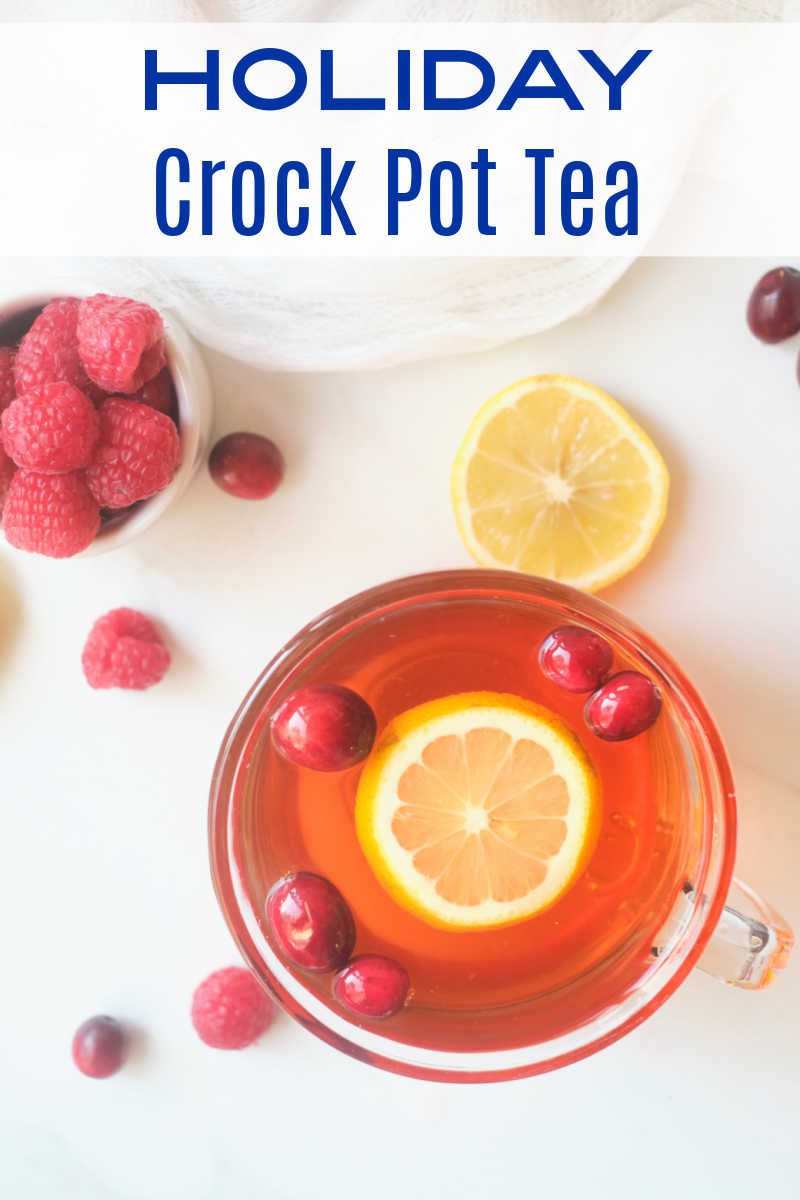 Warm Slow Cooker Christmas Fruit Tea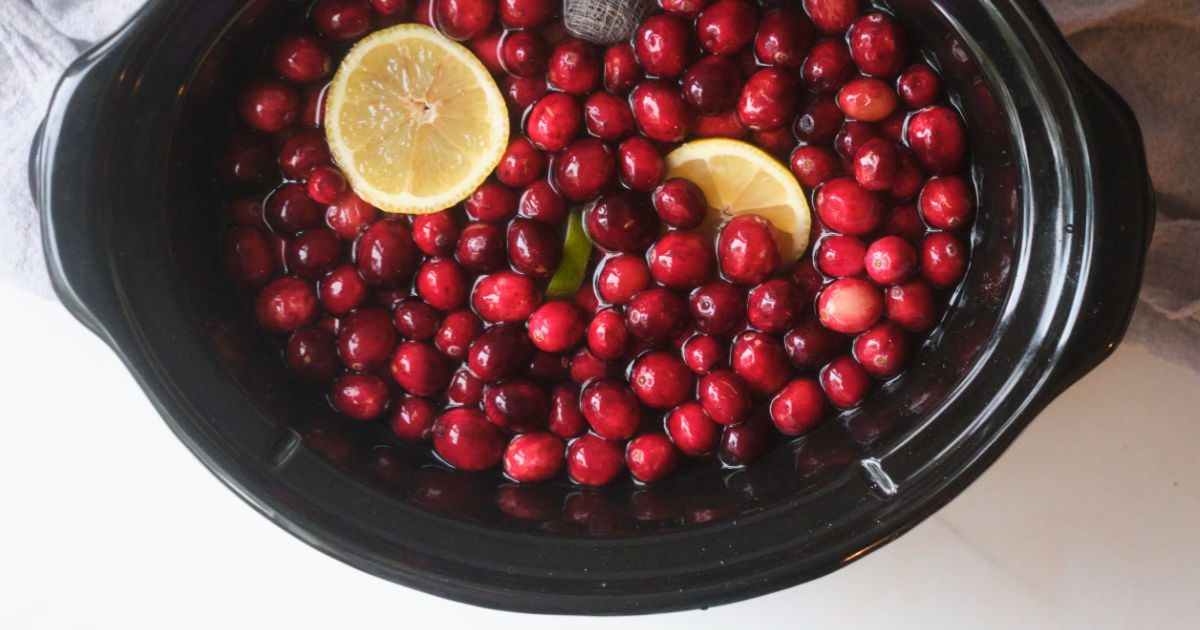 Holiday Crock Pot tea tastes amazing, when you simmer black tea, cranberries, raspberries and citrus fruit in your slow cooker.
The aroma of the tea and fruit simmering makes the house smell good as you anticipate sipping the tea, when it is done.
Make this for a cozy quiet evening at home or serve the tea as part of your Christmas celebration.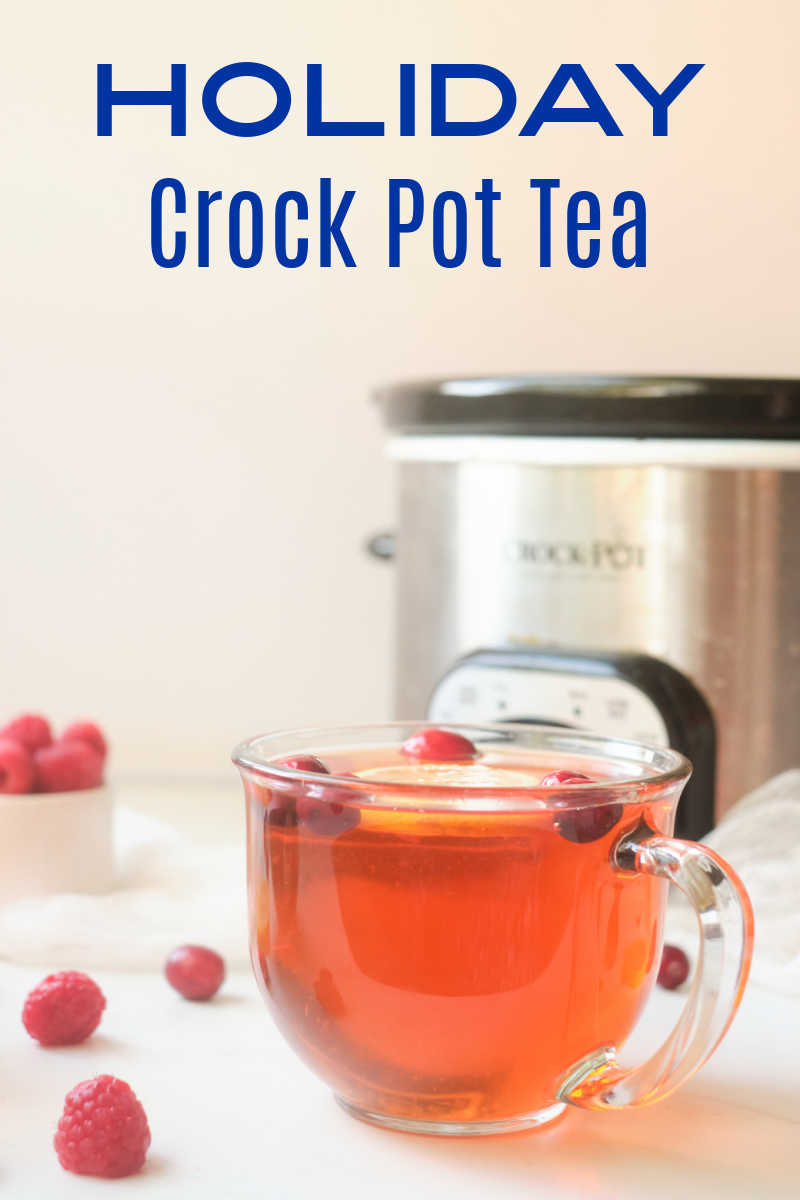 Is This Slow Cooker Recipe Easy?
Yes, this cranberry raspberry tea is very easy to make in a Crock Pot.
If you have kids who like to help in the kitchen, they can help gather the ingredients and get them started in the slow cooker.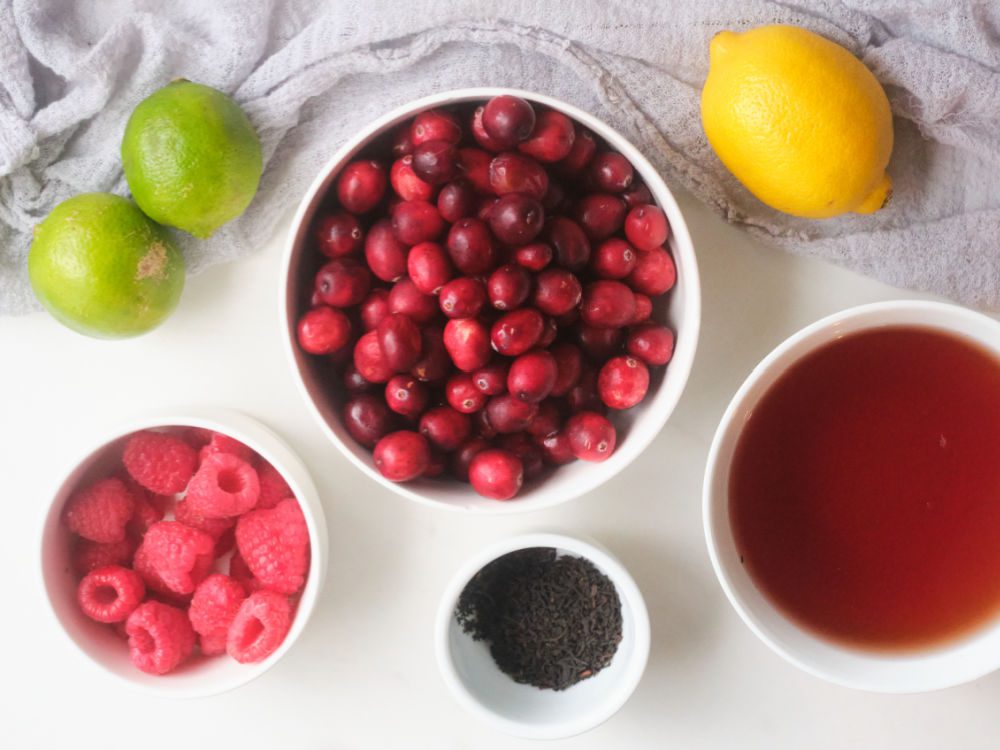 Does The Crock Pot Christmas Tea Have Caffeine In It?
It is entirely up to you, whether you make this with caffeine or not.
You can use either regular black tea or decaf and you will still get good results.
Regular is great in the morning or afternoon, but you may want to switch to decaffeinated if you are serving this later in the day or at night.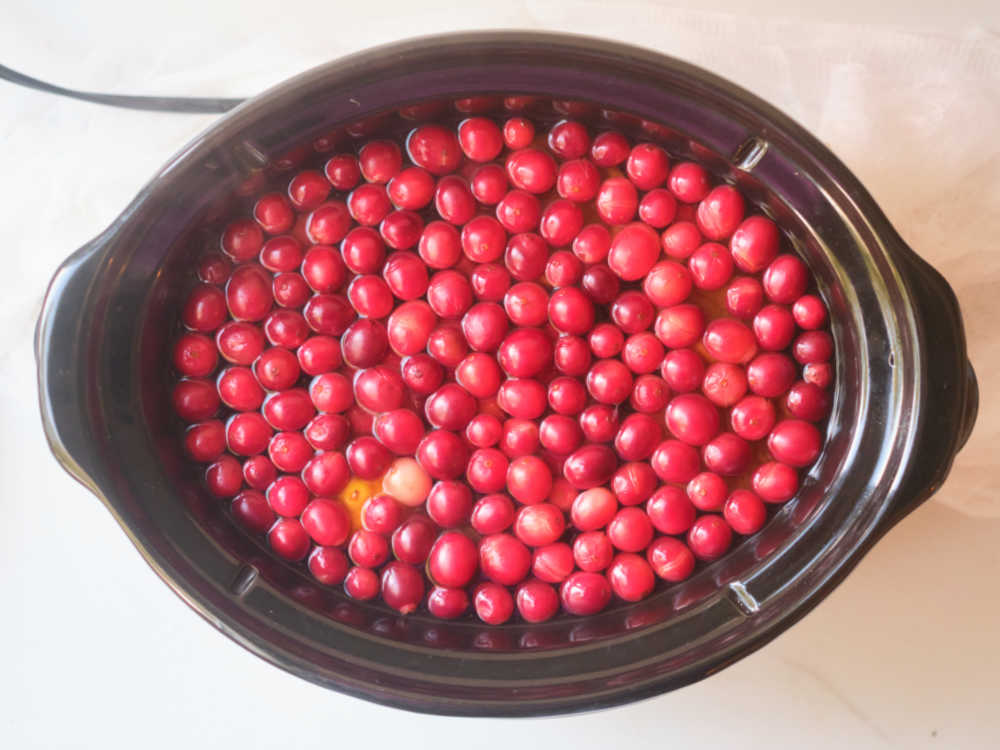 Should I Use Loose Leaf Tea or Tea Bags?
I always have a big assortment of tea on hand, both in tea bags and loose.
As a general rule, loose leaf tea is typically fresher and is made with whole leaves instead of bits and pieces.
A high quality loose leaf tea is great in this recipe, but any type of black tea will do.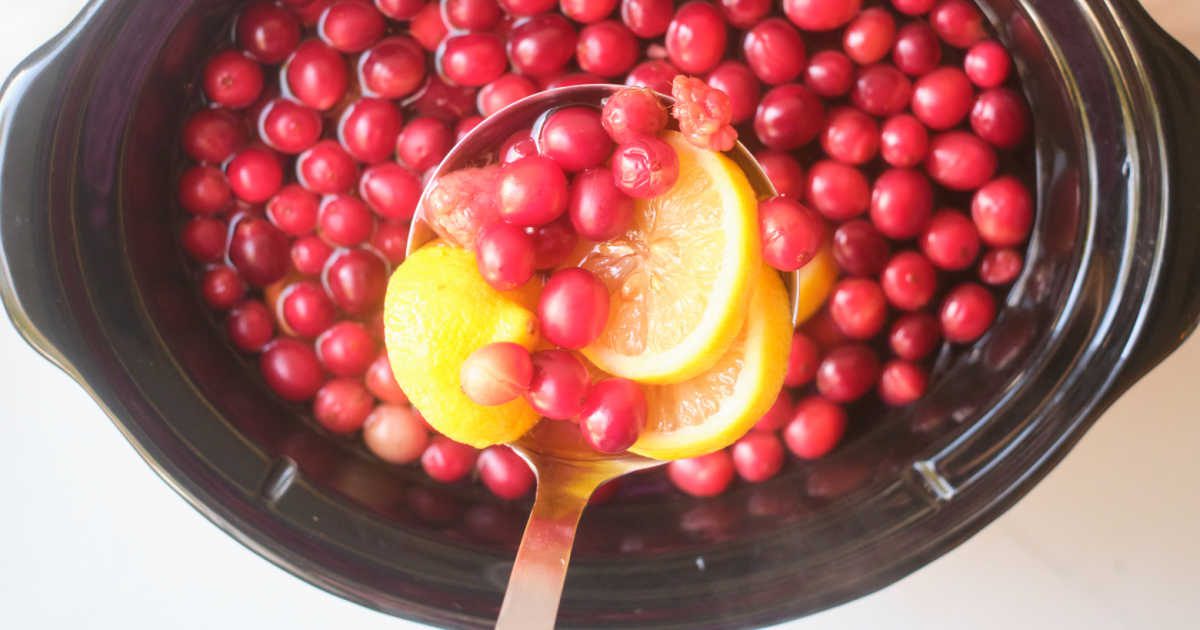 Will Kids Like The Holiday Tea?
This recipe is great for kids who will like the fruit and tea taste.
I can't guarantee that every picky child will love it, but this is definitely a kid friendly recipe.
Of course, you will want to be mindful of the caffeine in the tea and may want to choose decaf.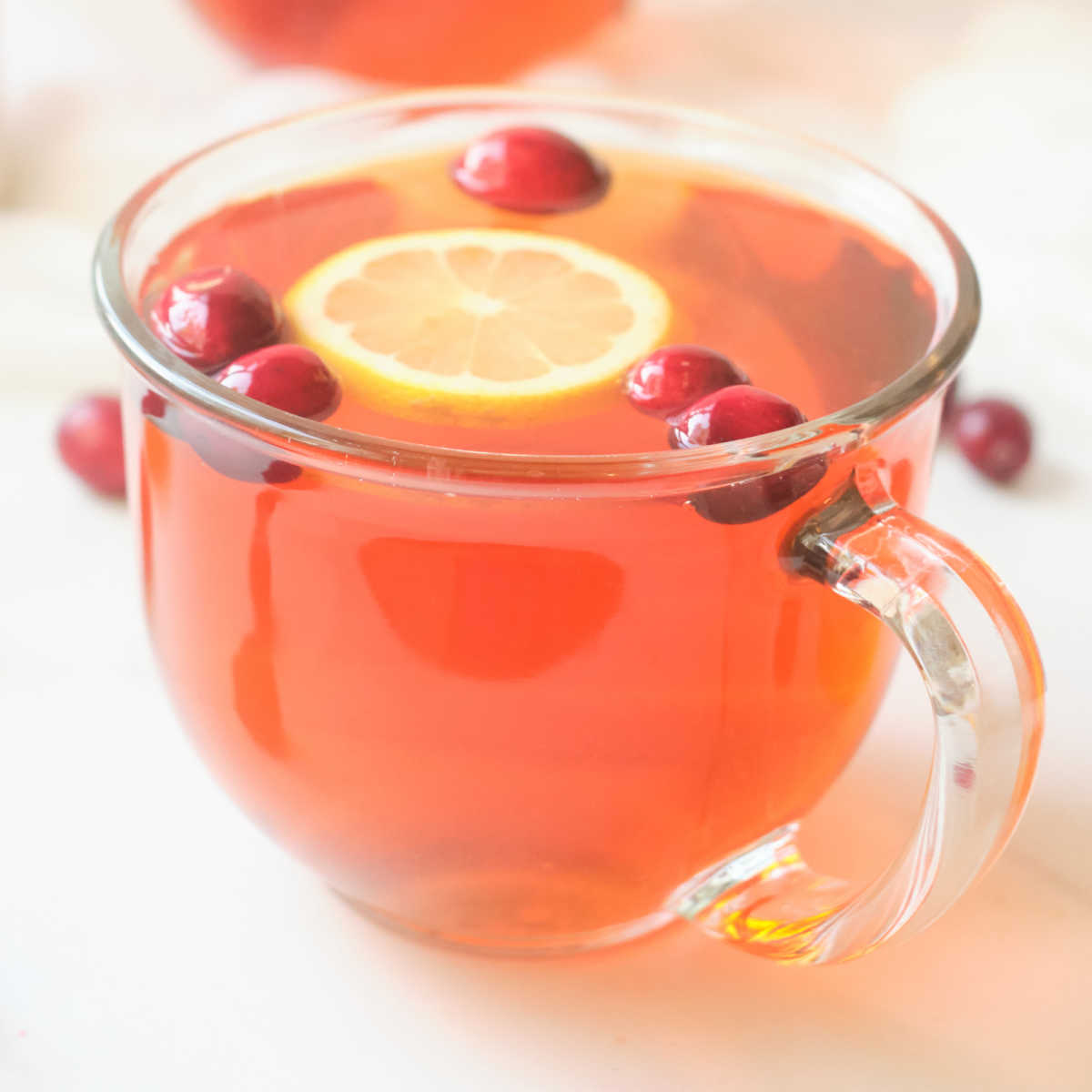 Do I Need To Use A Crock-Pot Brand Slow Cooker Or Is Another Brand OK?
Crock-Pot is the brand name that is responsible for pushing this appliance into the mainstream beginning in the 1970's.
These days there are many different brands to choose from and Crock-Pot has also added new features to theirs.
Any basic slow cooker will do for this recipe, since you don't need any of the extra features of the pricier name brand programmable units.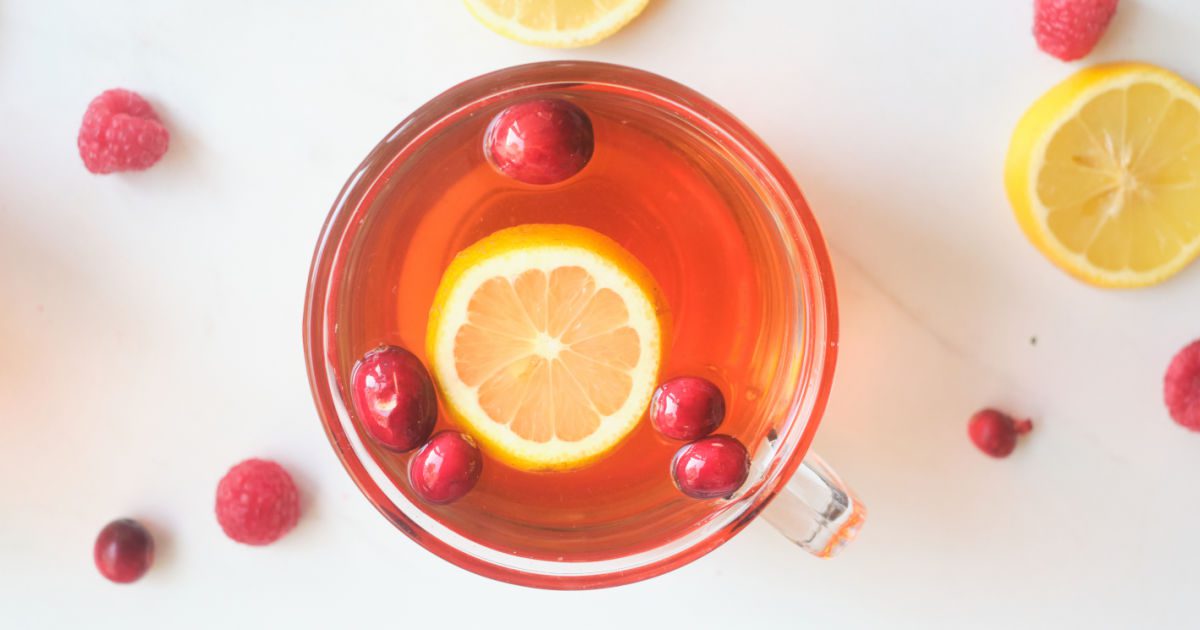 Holiday Crock Pot Recipe
Prep time: 10 minutes
Total time: 2 hours
Serves 6-8
Ingredients
2 t Loose Leaf Black Tea (or 4 tea bags)
2 cups Fresh Cranberries
1 cup Cranberry Juice
1 Lime
2 Lemons
½ cup Raspberries
4-5 cups of water
Garnish
Cranberries
Citrus Slices
Supplies
Crock Pot
Measuring Cup
Measuring Spoon
Mesh Tea Ball (or other tea holder/strainer)
Chef Knife
Instructions
1) Slice citrus fruit. Put tea into the mesh tea ball, if using loose leaf tea.
2) Place all ingredients in the slow cooker and set to high.
3) Simmer for about 2 hours.
4) Strain with a mesh strainer and pour into mugs or tea cups. Garnish with cranberries and sliced lemon or lime.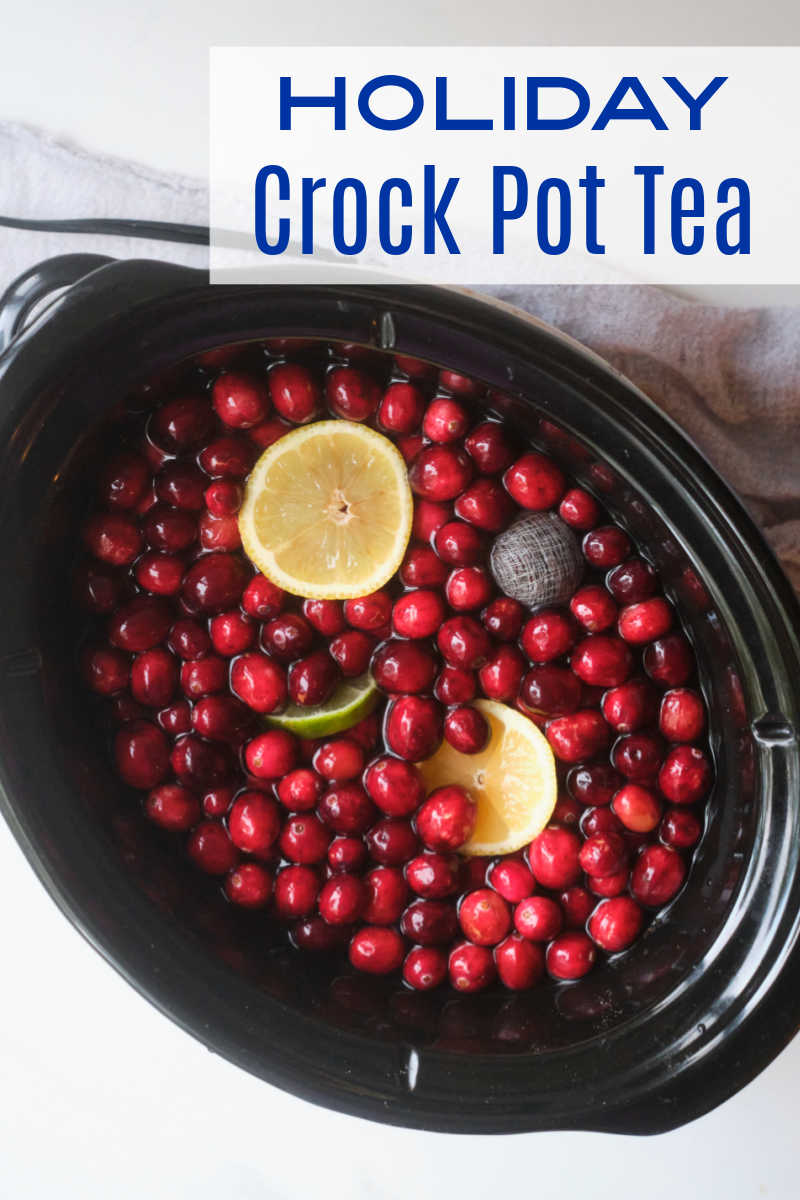 More from Mama Likes To Cook
Check out the rest of my vegetarian recipes, so you can get more great ideas for baking, cooking, blending and juicing.
Tea Recipes
Holiday Party Punch for The Family
Cranberry Recipes
Warm Drinks
Truffles to Serve with Tea
Shop Now
For a beautiful assortment of kitchen necessities and food gifts for the whole family, check out the deals at these online stores.
Are you ready to have some delicious fun in the kitchen?