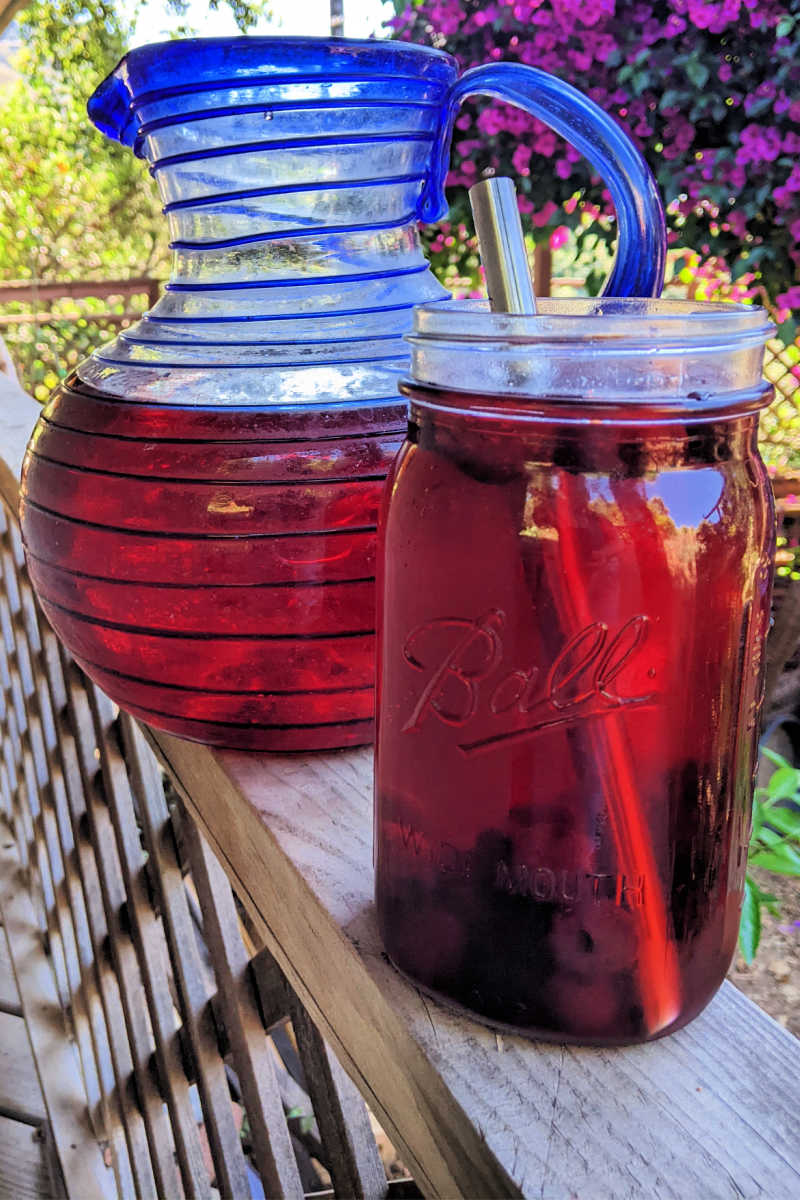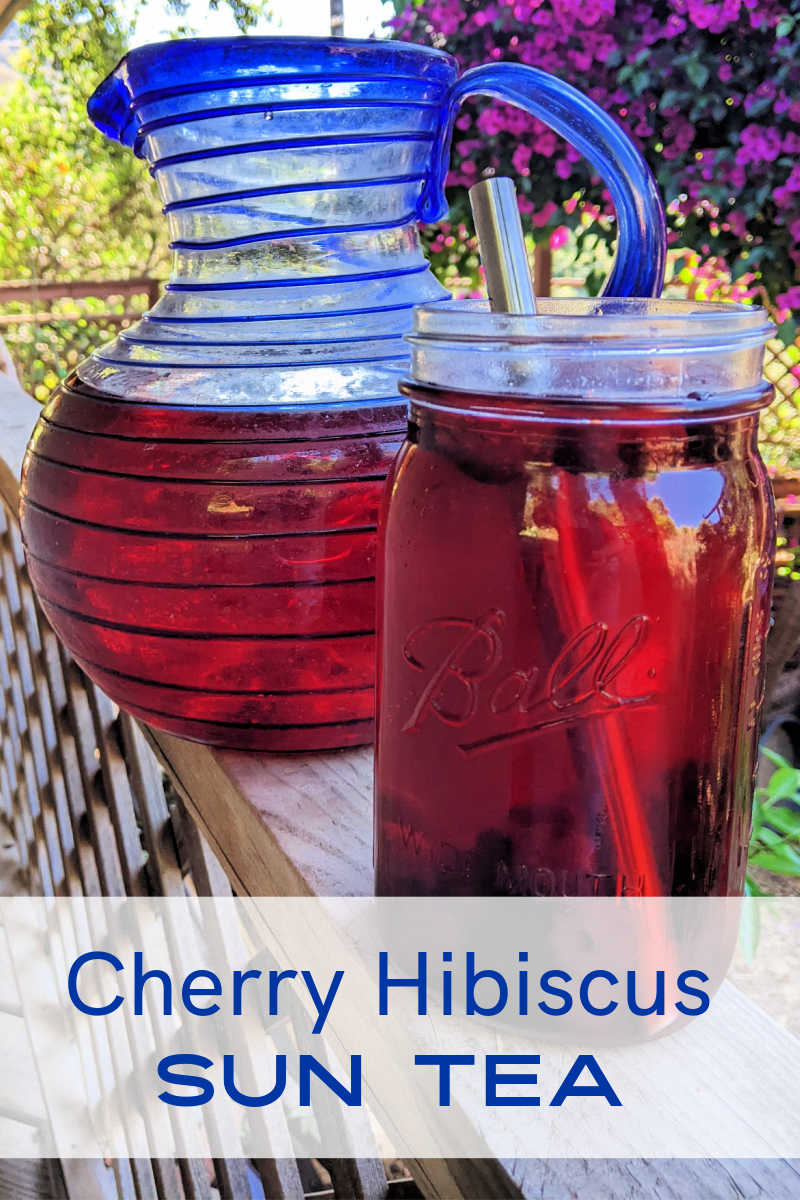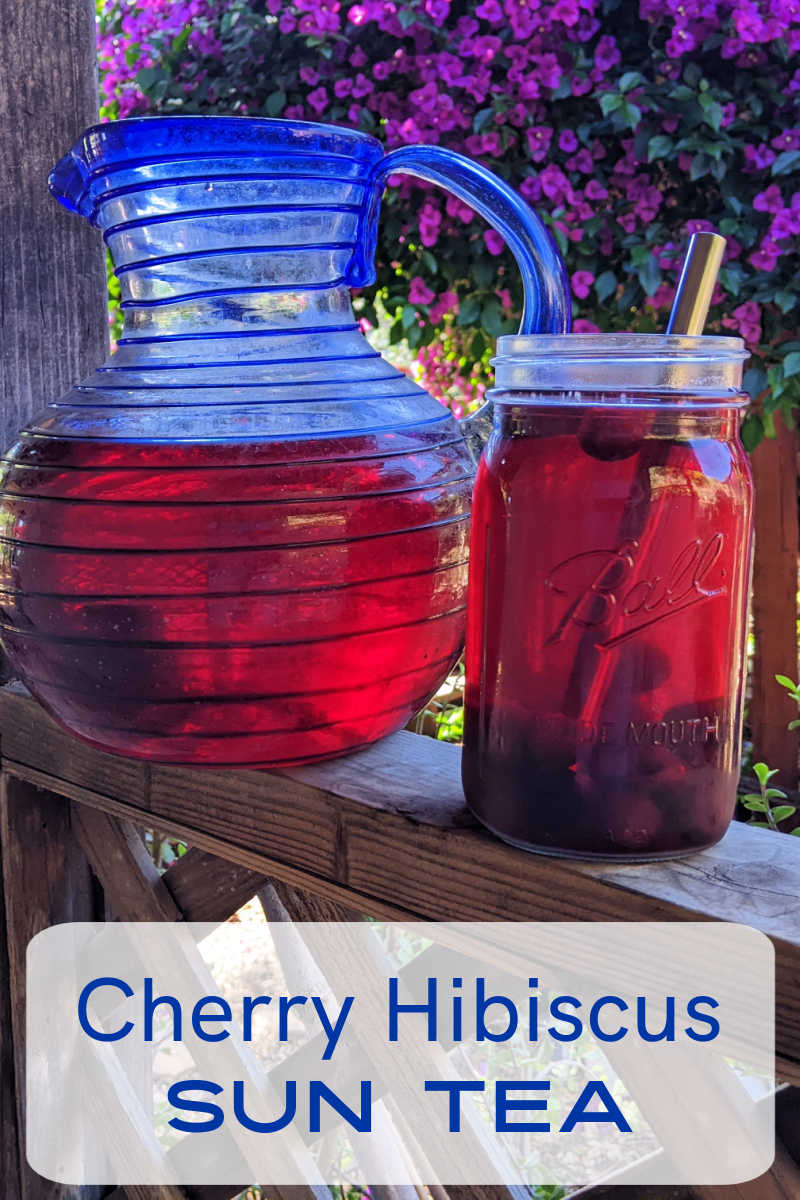 Refreshing Summer Drink: Cherry Hibiscus Sun Tea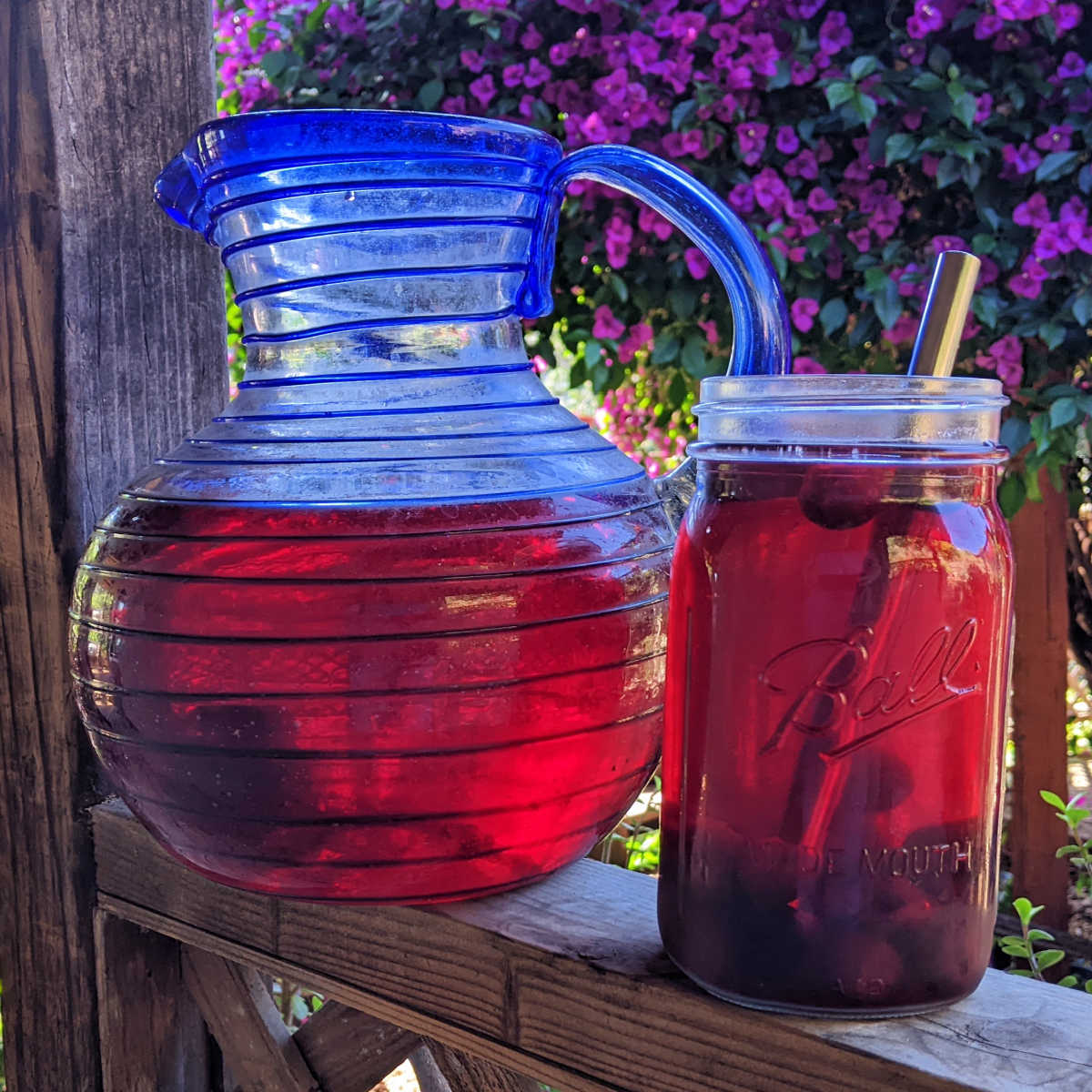 Cherry hibiscus sun tea is a refreshing summer drink made with hibiscus flowers, fresh cherries, and zero calorie erythritol.
This easy-to-make recipe is perfect for hot days and is a great way to get your daily dose of antioxidants.
It tastes great and is a beautiful shade of red thanks to the natural color of the dried hibiscus.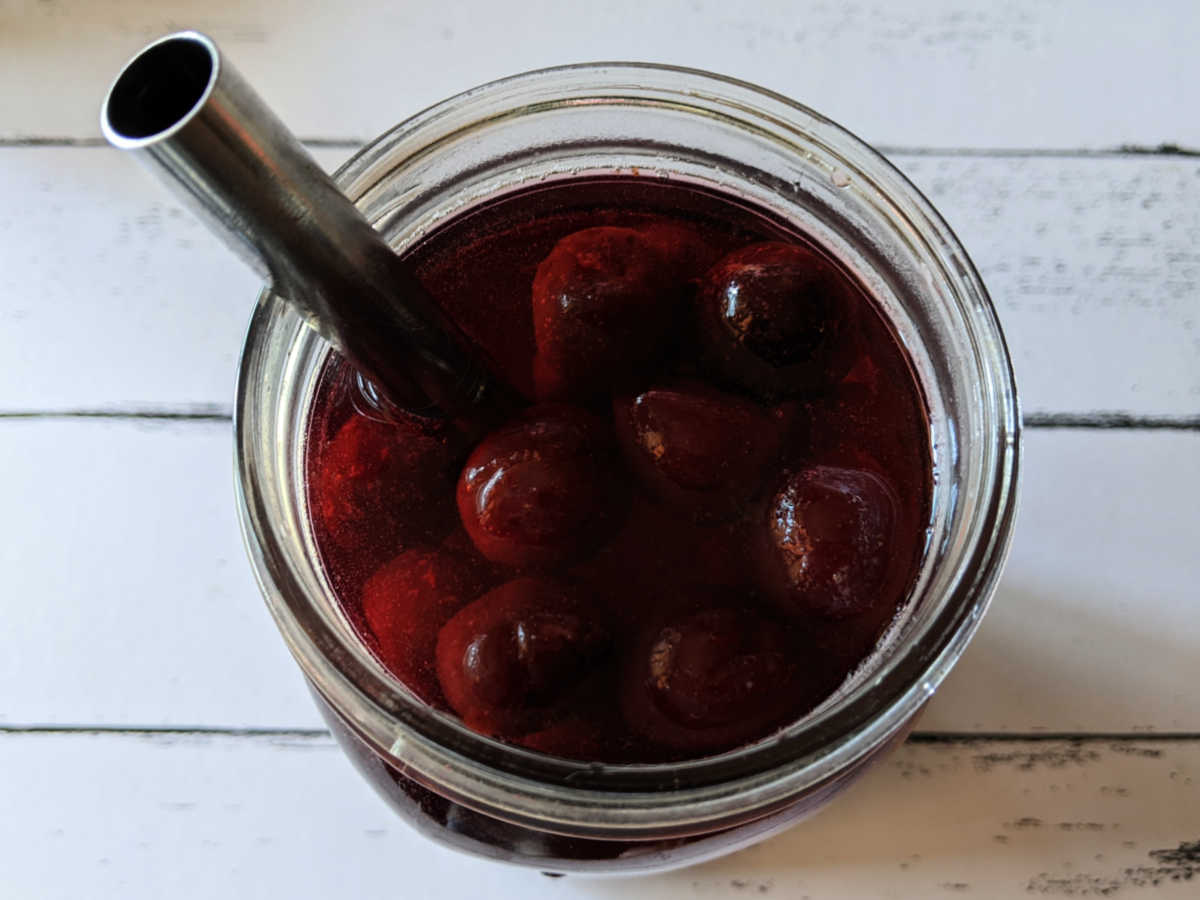 Hibiscus (aka Jamaica)
Hibiscus is a flowering plant that is native to tropical and subtropical regions around the world.
It is also known as jamaica, and the tea made from its flowers is a popular drink in many cultures.
The beverage name is pronounced "huh-my-kuh," which is different than how we typically pronounce the country of Jamaica.
Hibiscus tea has a refreshing, lightly tart taste and a beautiful red color.
It can be made with either tea bags or loose dried hibiscus flowers.
When using dried hibiscus flowers, it is important to use a mesh tea strainer to remove the flowers from the tea after brewing.
When you want a beautiful and refreshing drink, hibiscus is an excellent choice.
Sun Tea
There is no need to heat up the house by boiling water, when you use the natural power of the sun to make sun tea.
The sun's heat helps to extract the flavors from the tea leaves, resulting in a flavorful and refreshing drink.
I use a glass pitcher, when I make sun tea.
A sun tea jar can work as well.
It is easy to get good results, when you let the sun brew the tea for you.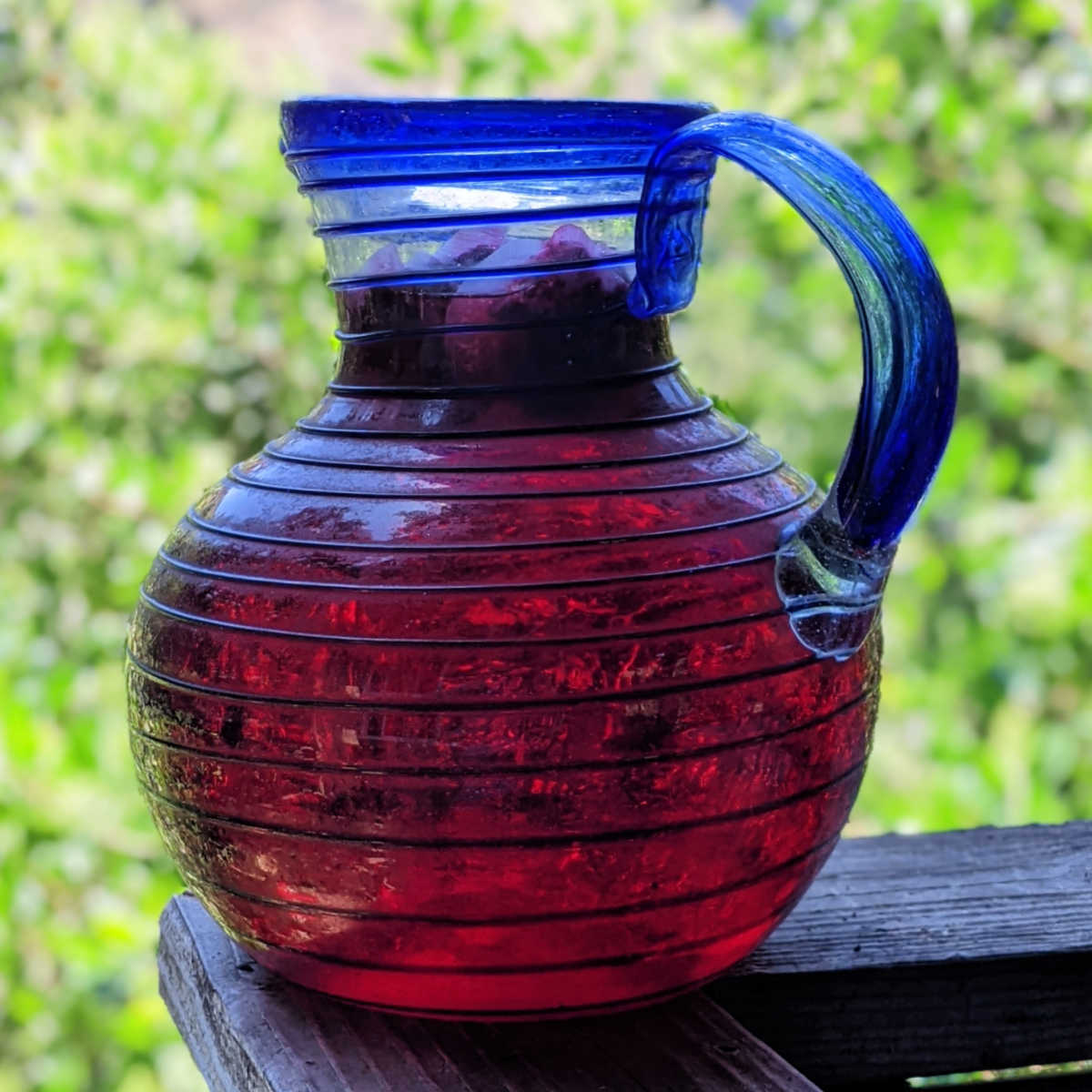 Erythritol: Zero Calories, Good Sweet Flavor
Erythritol is a sugar alcohol that is often used as a sweetener in food and beverages.
It is zero calories, has a good sweet flavor, and I don't notice any aftertaste when I add it to this sun tea.
The sweetener is a white, crystalline powder that is soluble in water, so it is a good choice for sweetening beverages.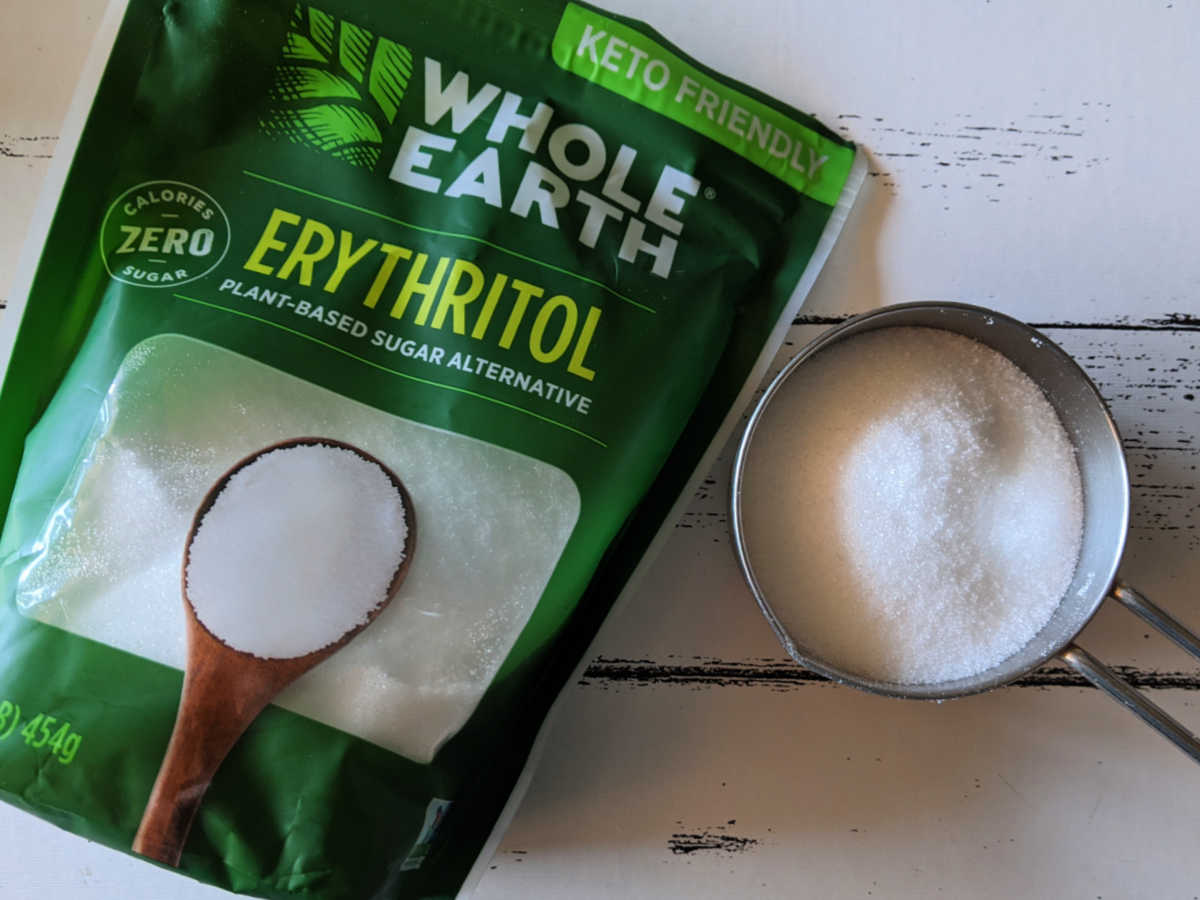 Other Zero-Calorie Sweetener Options to Add to Tea
In addition to erythritol, there are a number of other zero-calorie sweeteners that can be added to tea.
Some of these sweeteners include:
When choosing a zero-calorie sweetener to add to tea, it is important to consider your personal preferences and any specific health needs that you have.
Personally, I prefer either Erythritol or monk fruit as a sugar substitute and either is fine for this recipe.
If you prefer regular cane sugar and don't mind the calories, that can be used for this recipe, too.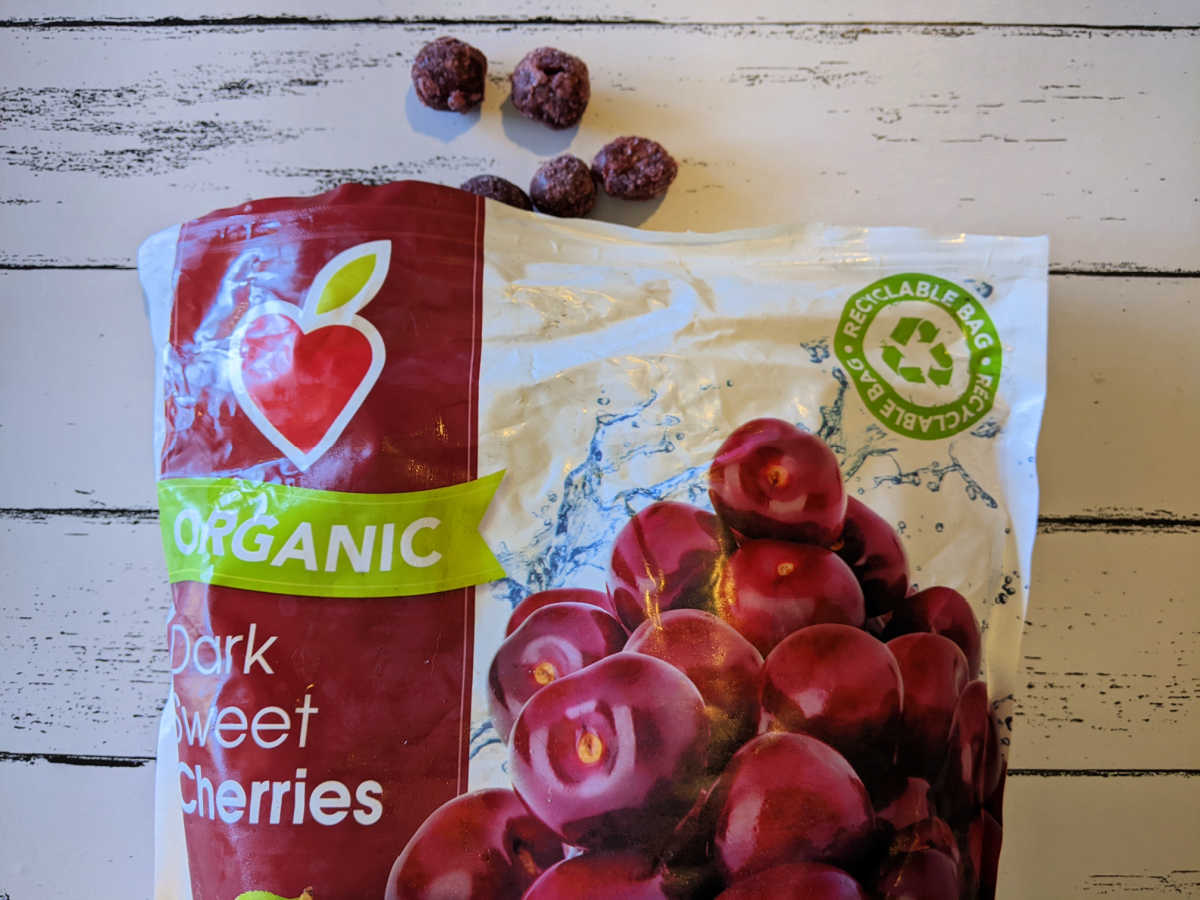 Frozen Cherries Instead of Ice
Frozen cherries are a great way to add flavor to sun tea without diluting the tea like ice cubes do.
The fruit will slowly melt, releasing the natural juices and adding a subtle flavor to the tea.
The cherries will also soak up the hibiscus tea flavor, making them even more delicious.
Make the cherry hibiscus sun tea today and enjoy this refreshing drink!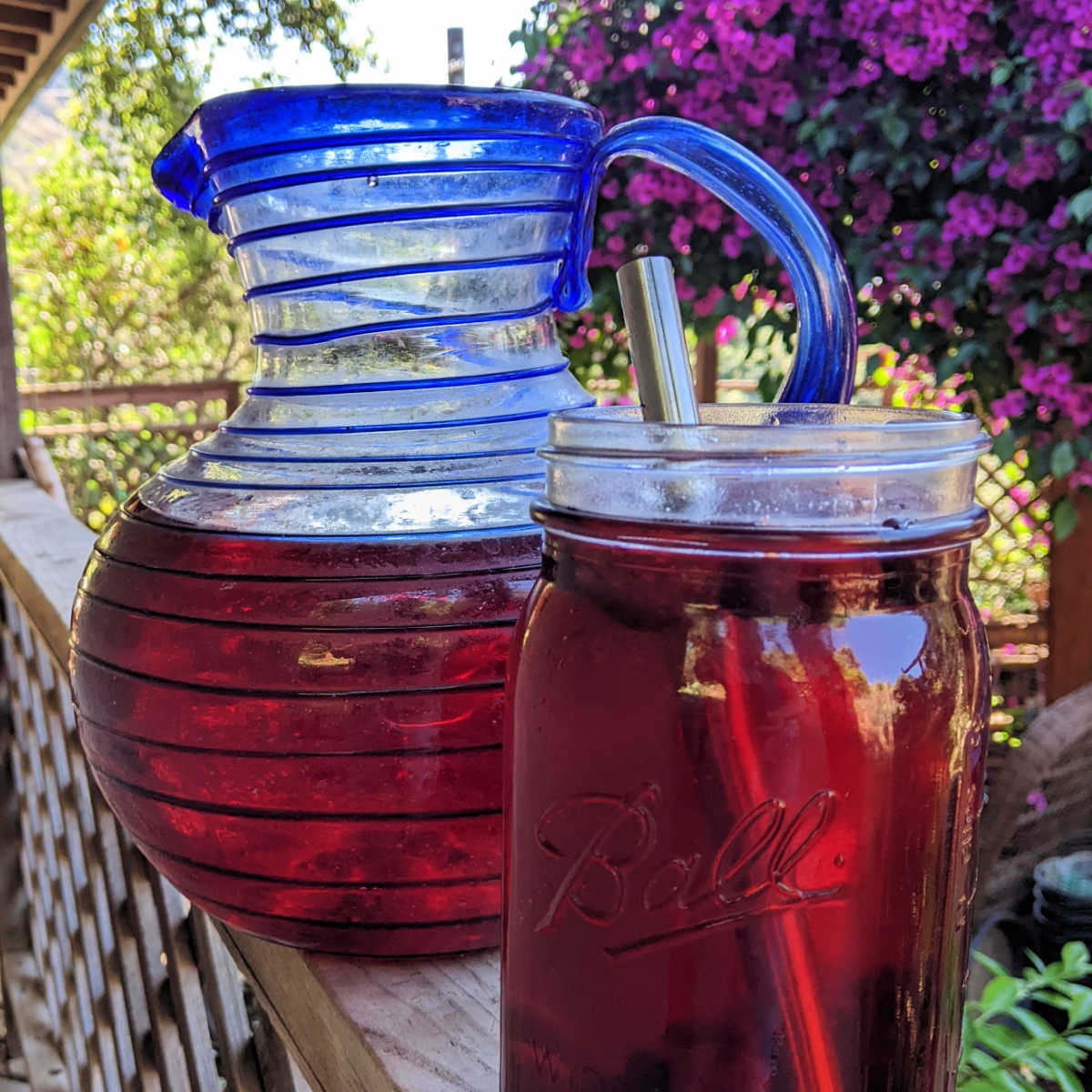 Cherry Hibiscus Sun Tea Recipe
Prep time: 2 minutes
"Cook" time: 3-4 hours
Yield: 16 servings
Ingredients
1 Gallon Water
10 bags Hibiscus Tea (or 3/4 cup dried hibiscus flowers)
Sweetener to taste (I used 1 cup Erythritol)
4 cups Frozen Cherries
Supplies
Large Sun Tea Jar or Pitcher
Measuring Cup
Tea Strainer (if using loose hibiscus instead of tea bags)
Long Handled Spoon
Instructions
1) Pour water into your pitcher or jar. Add tea bags or loose tea in a mesh strainer.
2) Place in direct sun for about 3 to 4 hours to brew the tea.
3) Stir in sweetener to taste.
4) Add frozen cherries to the pitcher or to individual glasses.
5) Enjoy!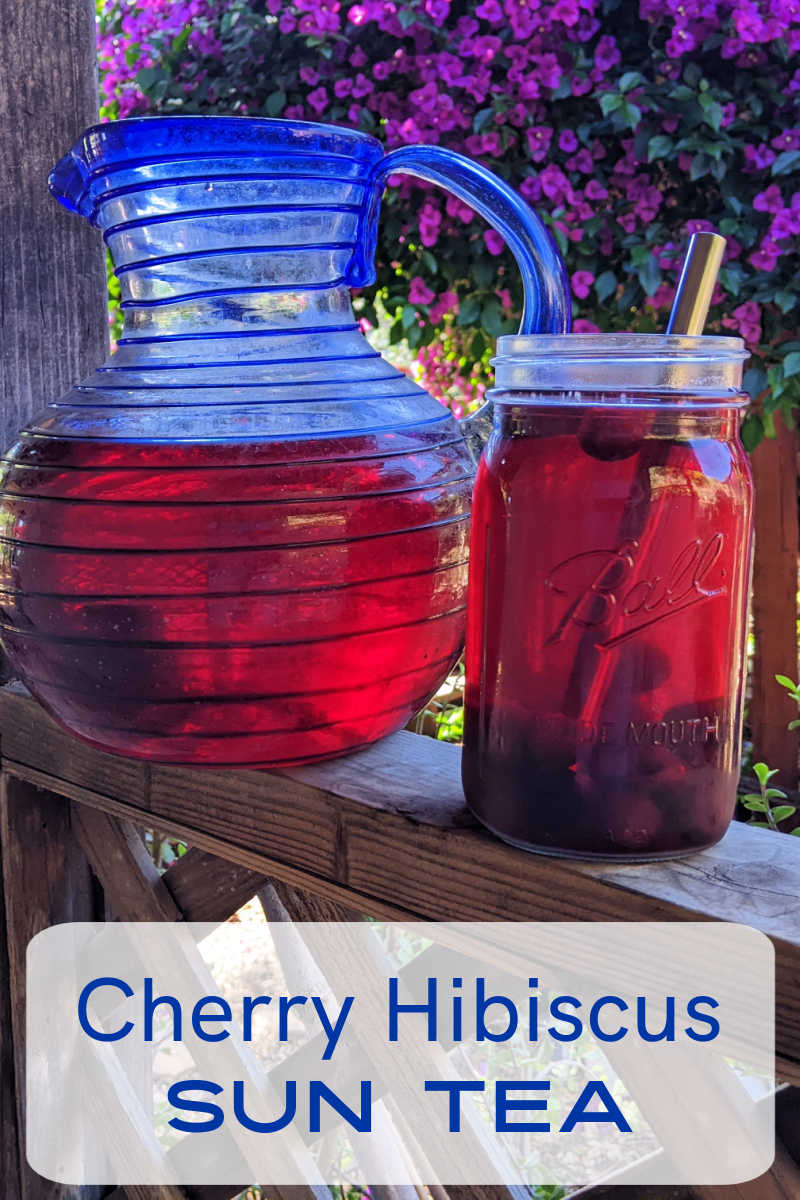 More from Mama Likes To Cook
Check out my vegetarian recipes, so you can get more great ideas for baking, cooking, blending and juicing.
Tea Recipes
Milk Tea Recipes
Cherry Recipes
Shop Now
For a beautiful assortment of kitchen necessities and food gifts for the whole family, check out the current deals at these online stores.
Are you ready to have some delicious fun in the kitchen?