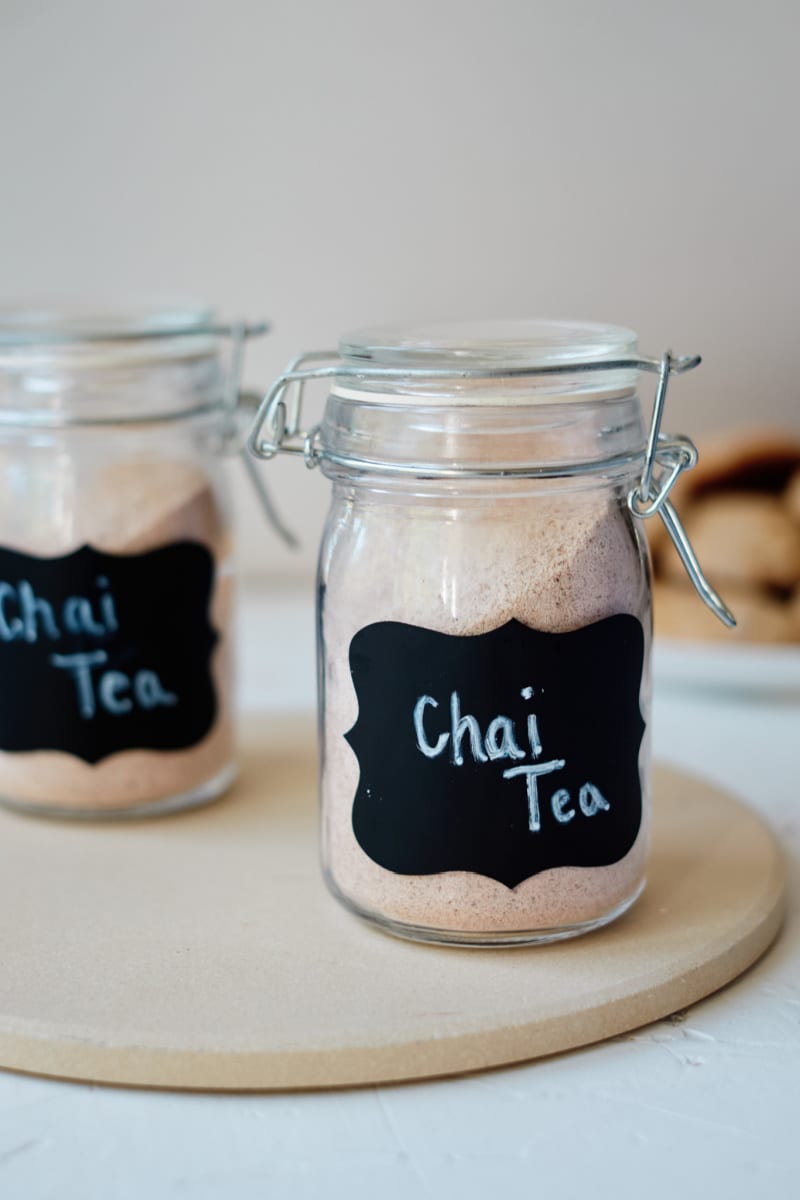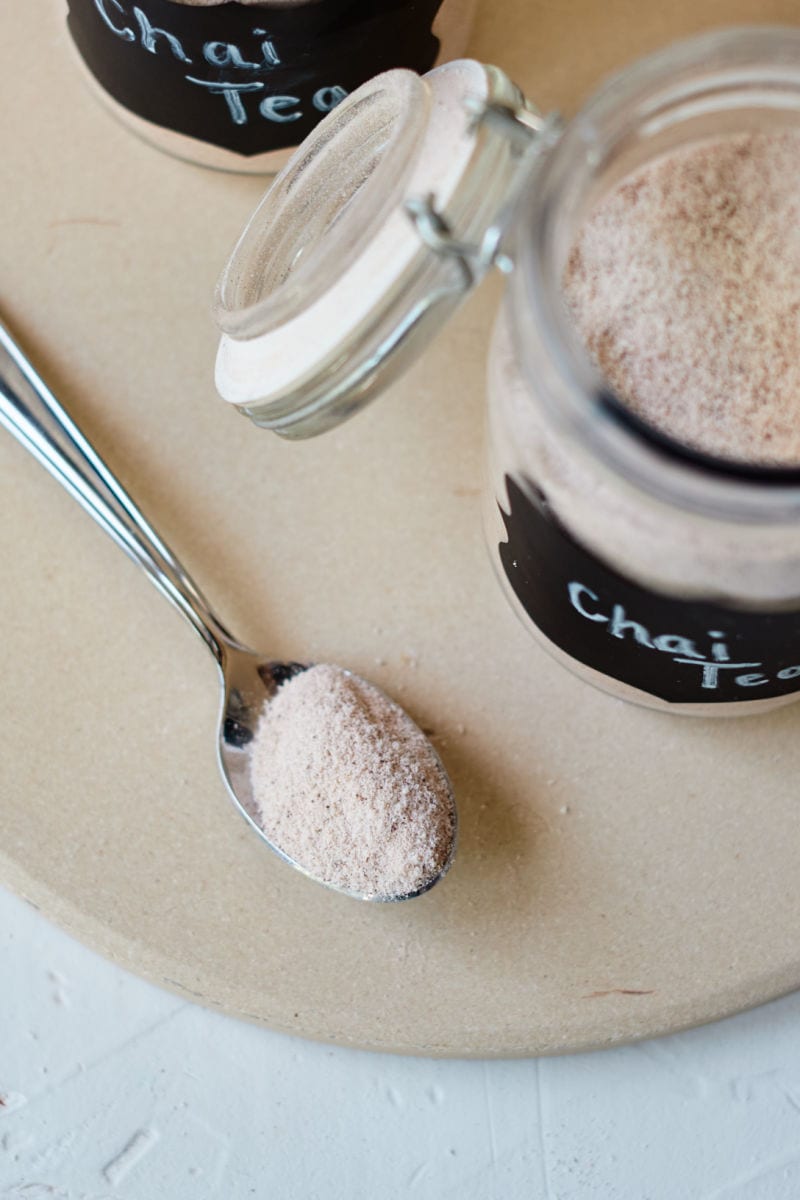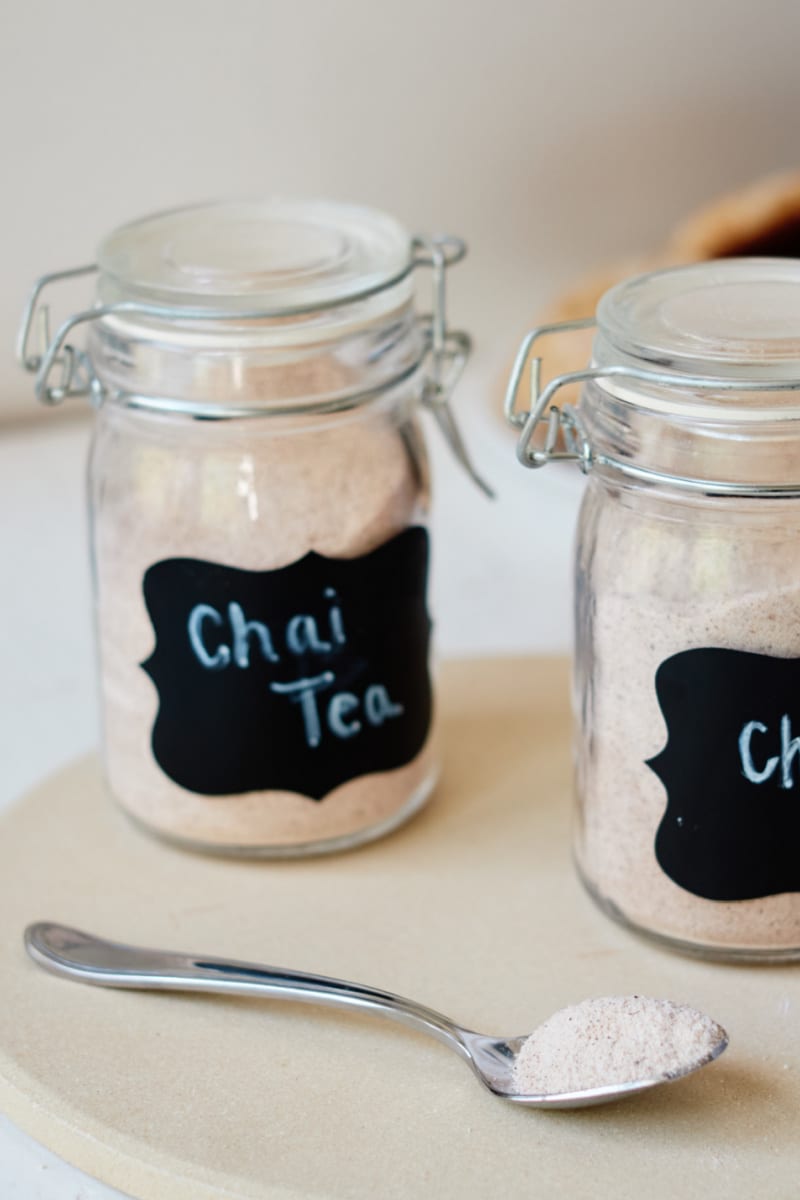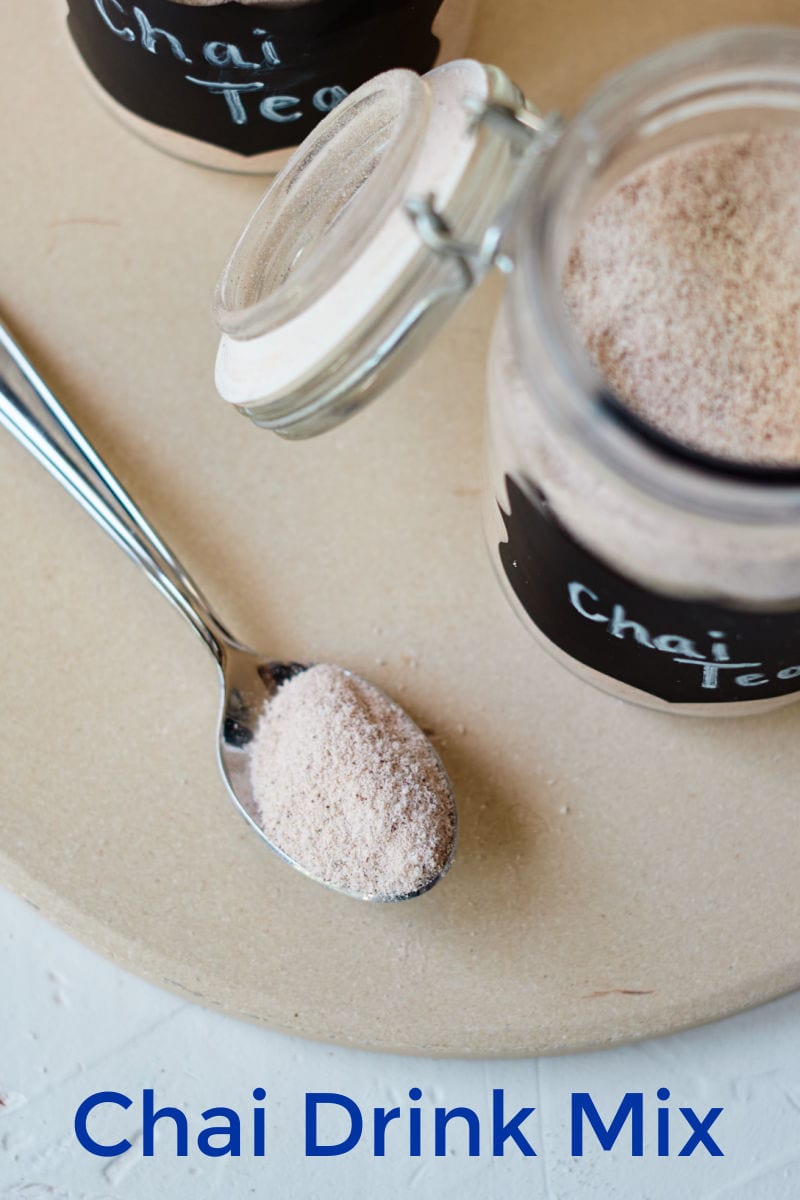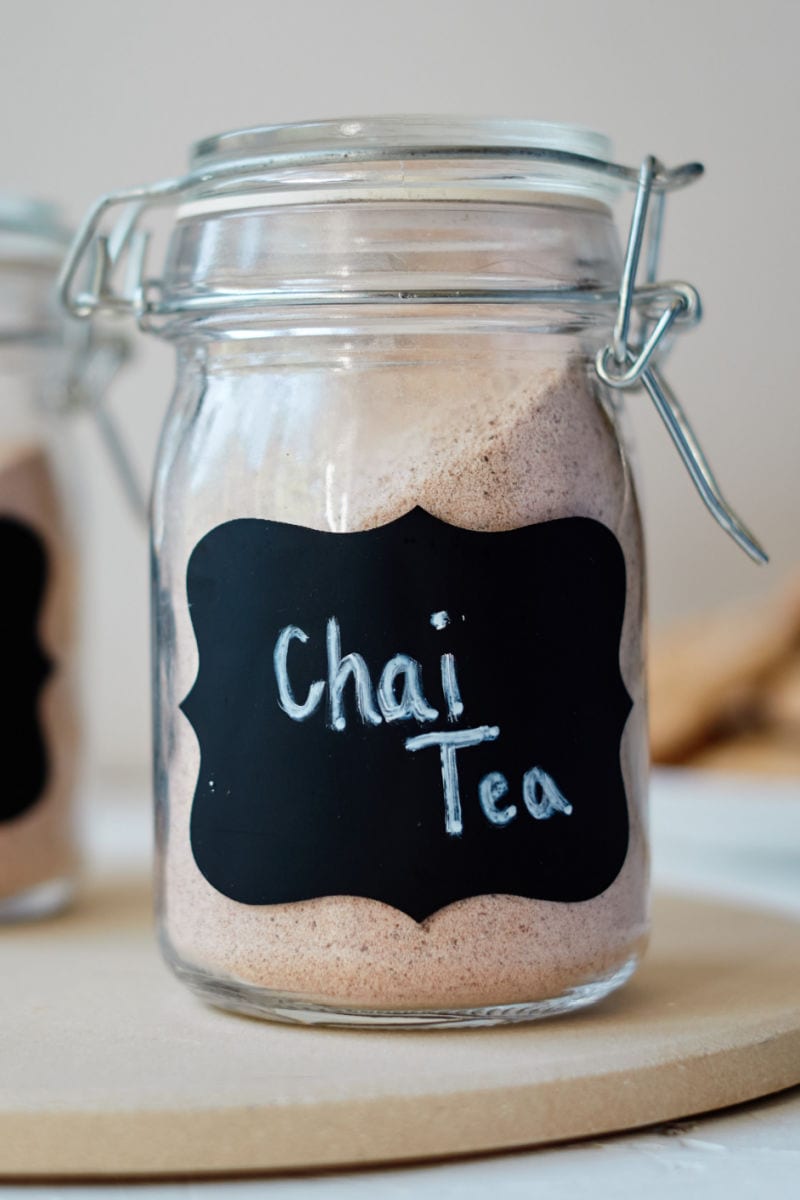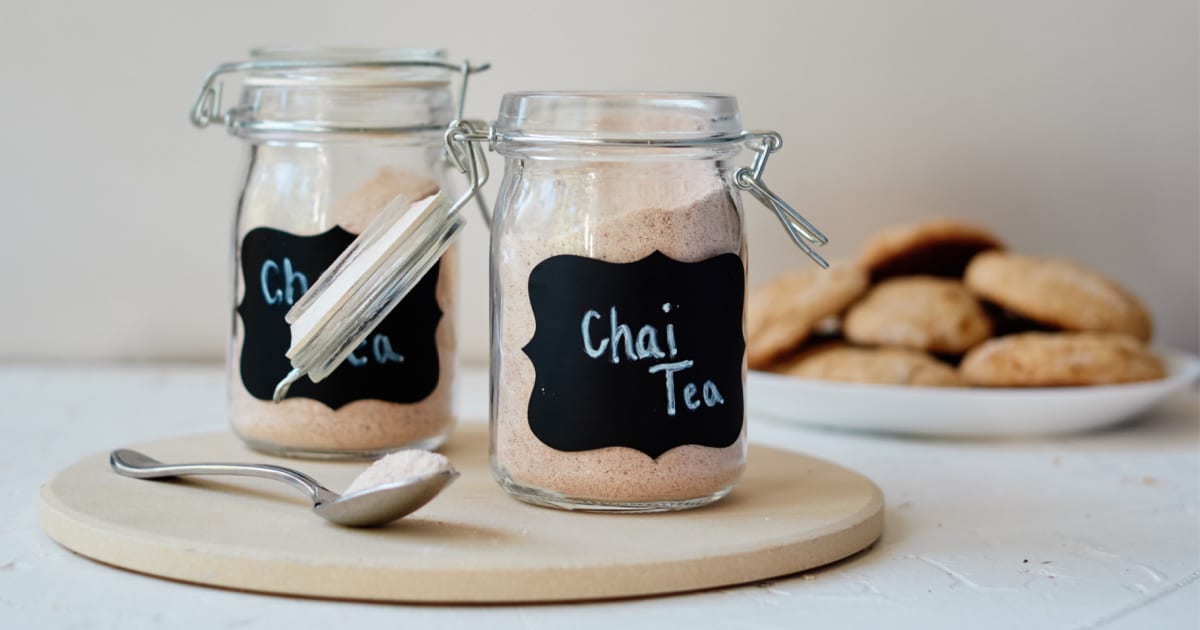 Fill a mason jar using my chai drink mix recipe, so that your can enjoy warm homemade chai flavored beverages.
The dry mix can be added to hot water, black tea or coffee and it makes a great gift!
Mixing it with water is delicious for kids or anyone who isn't in the mood for caffeine.
The word 'chai' means tea, so it is perfectly appropriate to add the mixture to a cup of black tea.
Those of us who love a good chai latte will enjoy adding this mix to coffee.
The spice combination is good, whichever way you choose to drink it.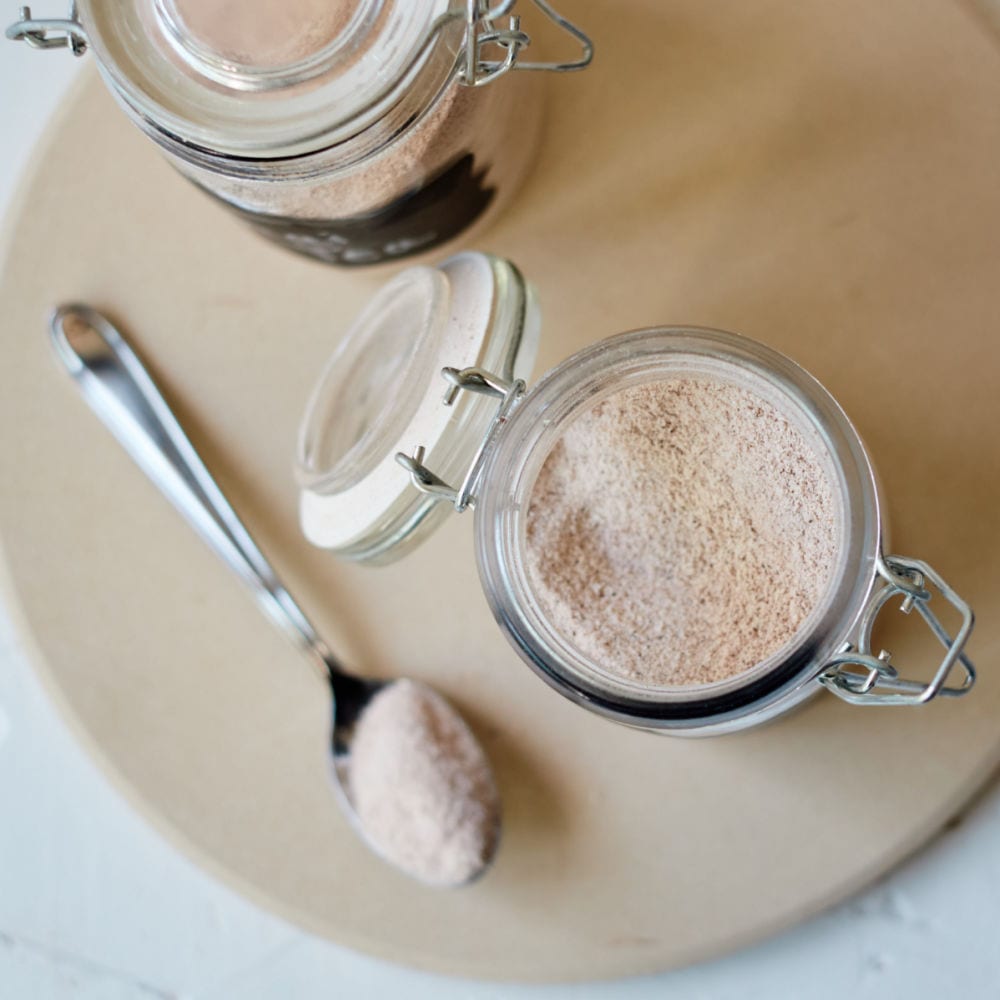 The mix makes a lovely holiday gift as is or as part of a gift basket.
You can include a mug along with a box of tea or bag of coffee.
Chai is lovely to drink, when you are having a quiet evening alone .
Or you can have it as a special treat as you are celebrating the holidays.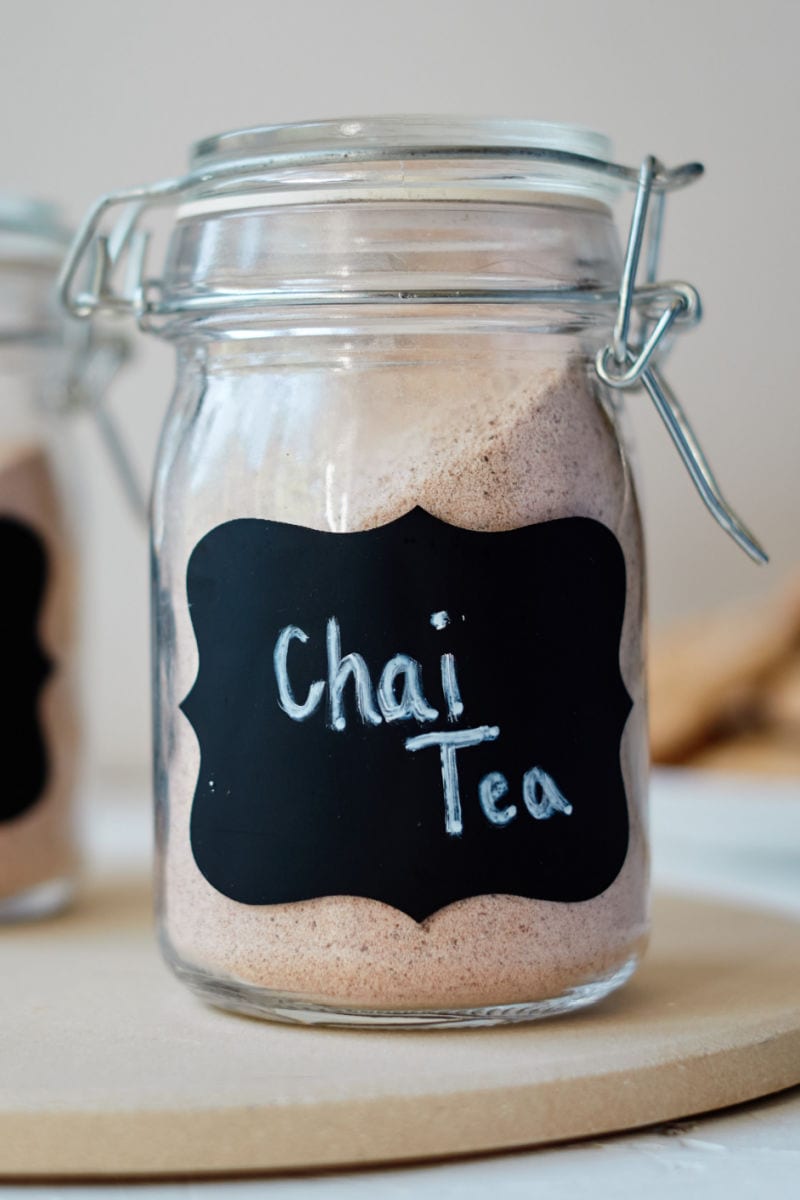 I use a canning funnel, when I'm pouring the mix into the mason jar.
This way the mix gets into the jar instead of onto my countertop.
When I make my chai drinks, I whisk the dry mix into the hot liquid.
The whisk takes care of any little lumps, so that my beverage is just perfect.
Make the mix for yourself or give it as a gift!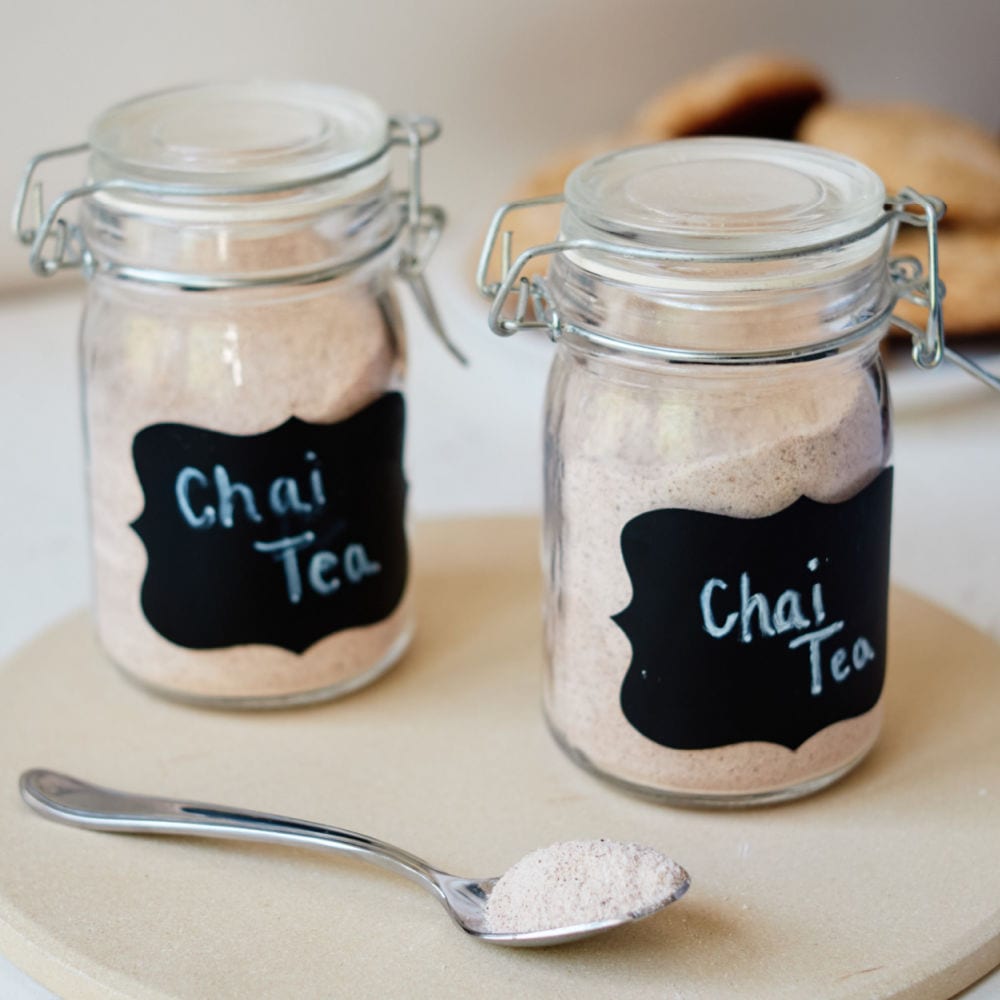 Chai Drink Mix Recipe
Prep time: 10 minutes
Total time: 10 minutes
Ingredients
1 cup Powdered Milk
½ cup Powdered Heavy Cream
1½ cups Sugar
2 t Ground Ginger
3 t Ground Cinnamon
1 t Ground Cloves
1 t Ground Cardamom
½ t Black Pepper
Supplies
Mixing Bowl
Measuring Cup
Measuring Spoon
Whisk
Mason Jar
Canning Funnel
Instructions
1) Measure all ingredients and pour them into a mixing bowl.
2) Whisk together, so that they are well combined.
3) Pour the mix into a mason jar using a canning funnel to prevent messes.
4) Screw the lid on tightly.
5) When you are ready to prepare your beverage, add 2 Tablespoons of the chai mix to a cup of hot water, tea or coffee. Stir or whisk and enjoy.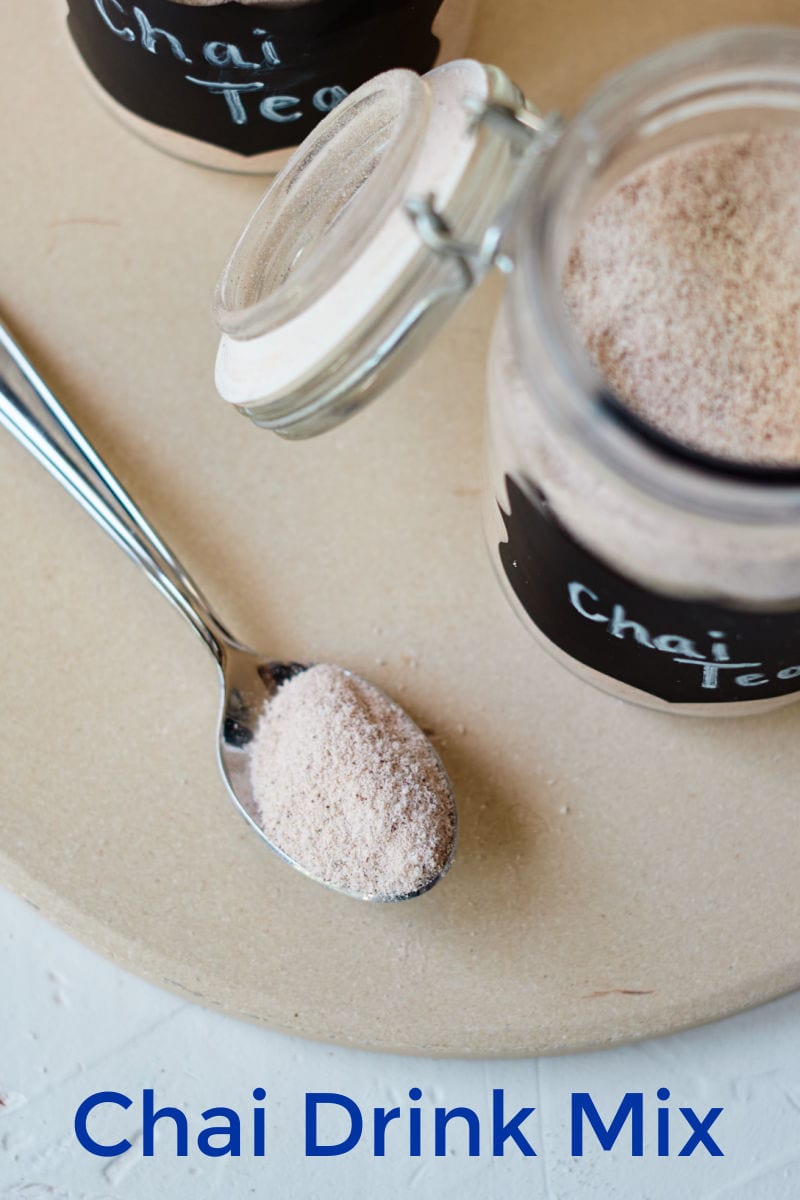 More from Mama Likes To Cook
Check out the rest of my vegetarian recipes, so you can get more great ideas for baking, cooking, blending and juicing.
Mason Jar Gift Recipes
Free Printable Labels for Mason Jar Gifts
Decorate the top of your jar with any of these free printable labels:
Tea Recipes
Jam Recipes
Marmalade Recipes
Shop Now
For a beautiful assortment of kitchen necessities and food gifts for the whole family, check out the current deals at these online stores.
Are you ready to have some delicious fun in the kitchen?