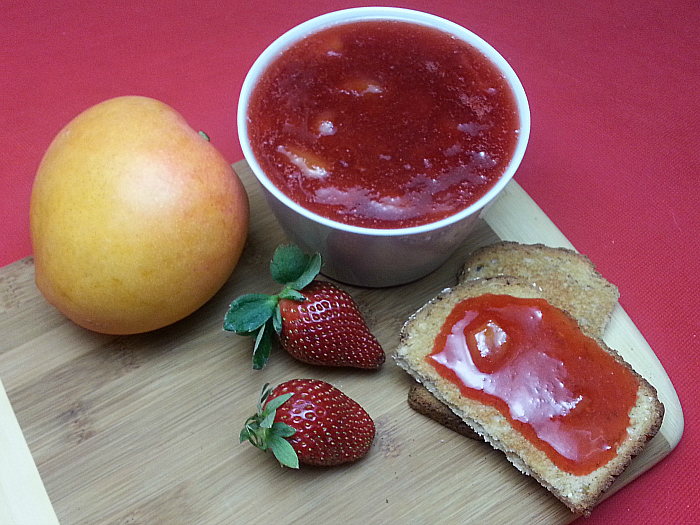 Homemade jam is a wonderful sweet treat. It's easy to make a single jar without any special canning equipment. The prep and cooking time for this Strawberry Mango Jam was under 10 minutes. We ate some of it for dinner on biscuits right away and saved the rest for breakfast and PB & J's.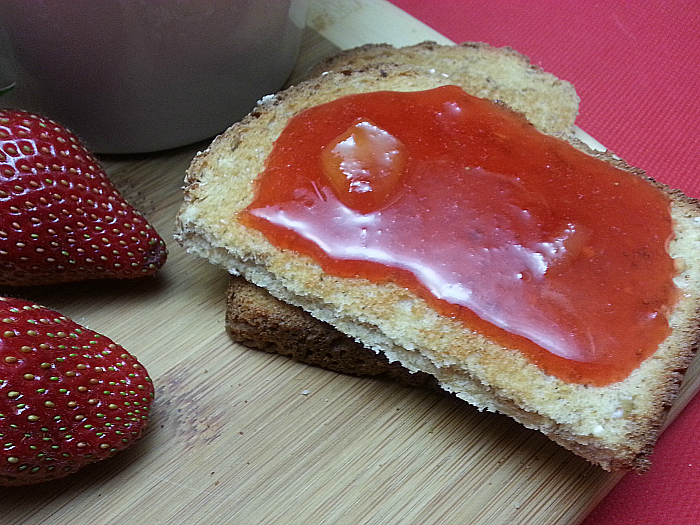 Strawberry Mango Jam
Makes 1 Pint
Ingredients:
1 1/2 cups Sugar
1 cup Strawberries, chopped
1 cup Mango, chopped
1 T Lime Juice
Instructions:
Add all ingredients to a non-reactive sauce pan.
Bring to a boil. Stir frequently to prevent sticking and boiling over. Boil for 5 minutes.
Remove from heat.
Blend with an immersion blender to your desired consistency. (I like leaving some little chunks)
Return to the stove and boil for another 3-5 minutes. Jam will form drops when dripped from a spoon instead of a steady stream. It will thicken more as it cools.
Store in refrigerator.