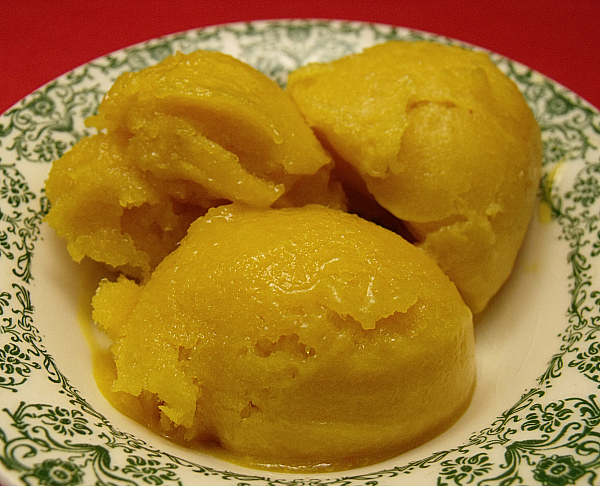 If I had known that making sorbet was this easy, I would have done it years ago! The fruit flavor really comes through and I don't have to worry about questionable ingredients that are often found in frozen treats at the grocery store.
The Mango Lime Sorbet recipe calls for just 3 ingredients. I used overripe mangos for this batch and it still came out great.
Mango Lime Sorbet
Ingredients:
2 cups Mango, cubed or sliced
1/4 cup Lime Juice
1/2 cup Sugar
Instructions:
Add all ingredients to a blender.
Mix on high until smooth and creamy – about 30 seconds.
Put mixture into a container and place in the freezer. Sorbet will be ready in about 2-3 hours.