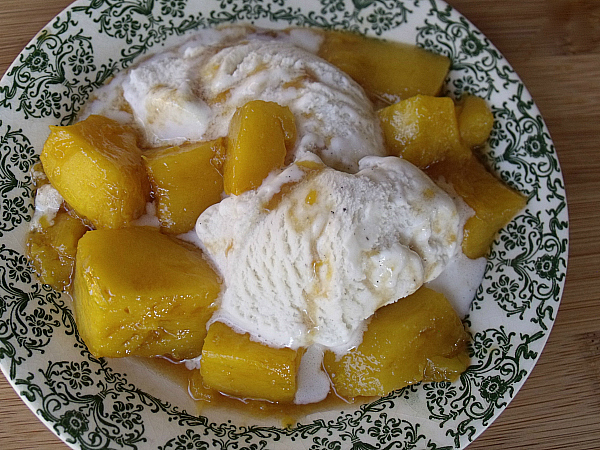 Roast Mango With Balsamic Vinegar
Ingredients:
1 Large Mango, cubed
Balsamic Vinegar
Honey
Vanilla Ice Cream
Instructions:
Pre-heat oven to 375º
Lightly coat baking dish with cooking spray or oil.
Place mango cubes evenly into baking dish.
Drizzle with honey and balsamic vinegar.
Bake approx. 15 minutes until mango is tender.
Spoon mango and some of the liquid over vanilla ice cream. Serve.
Other options:
Roast Mango can also be chilled and used as a yogurt topping.