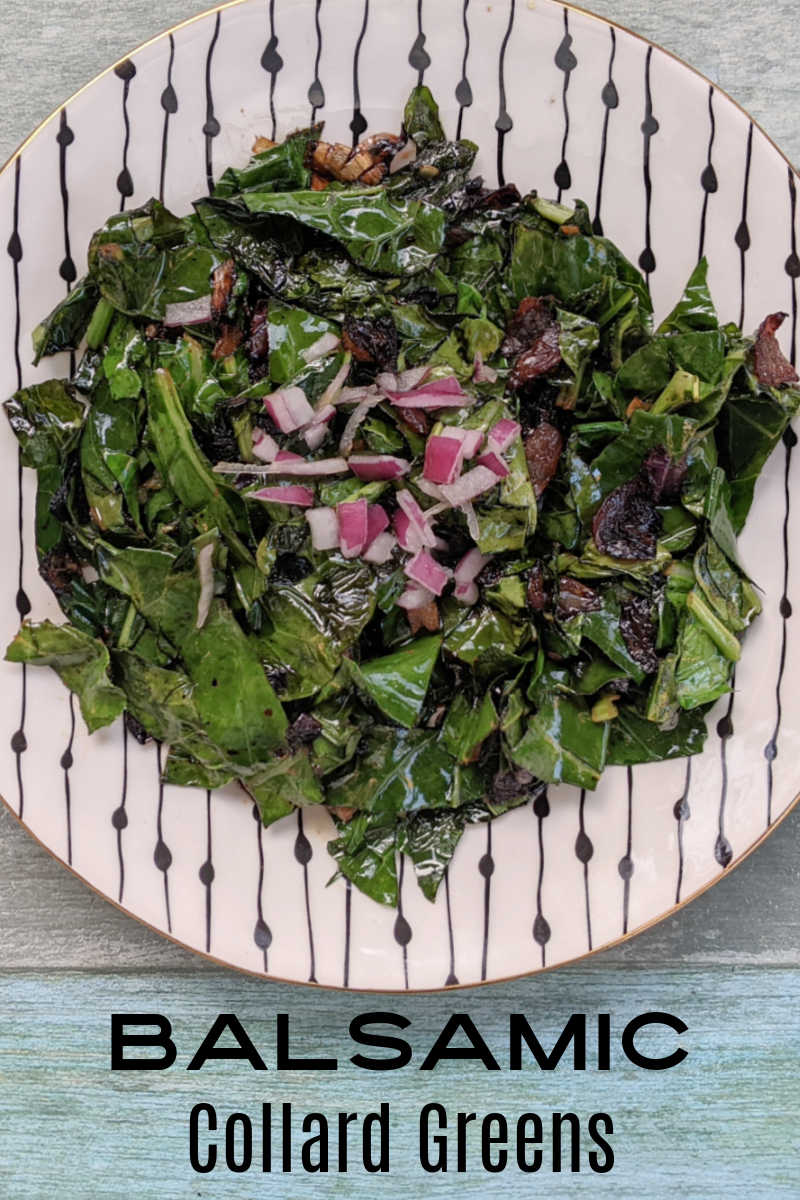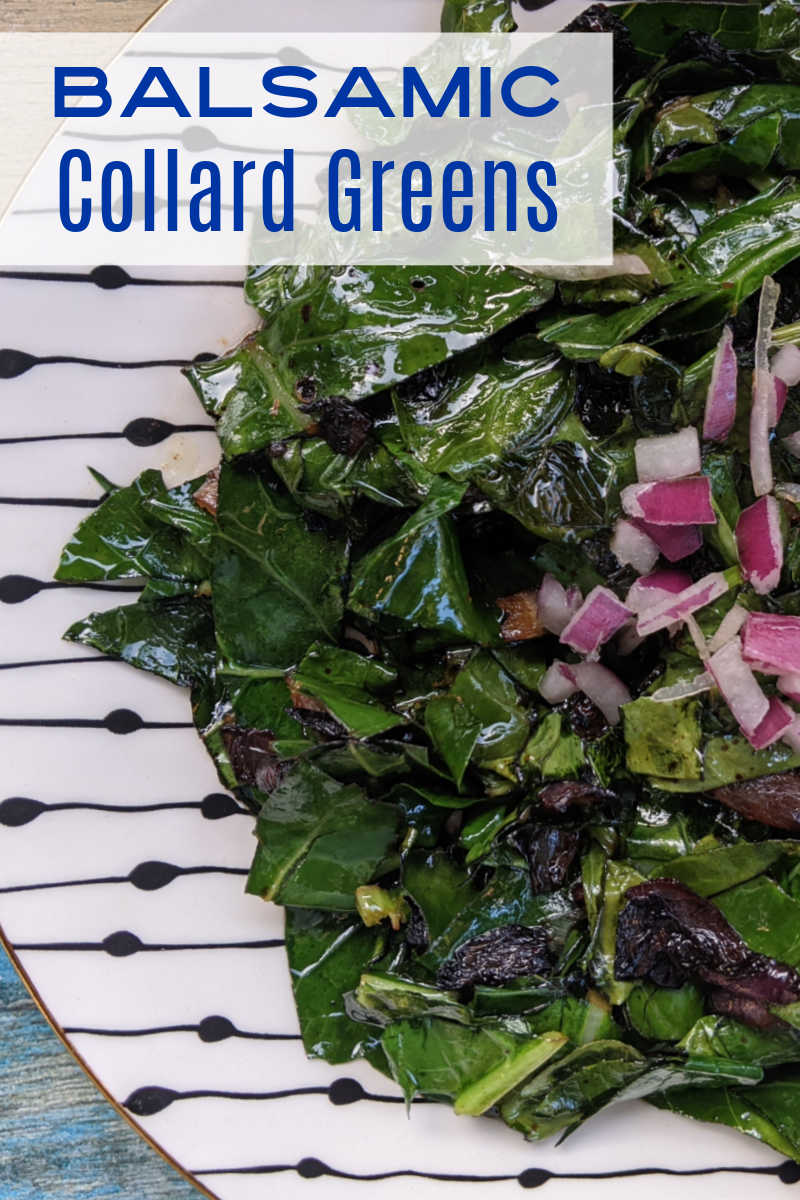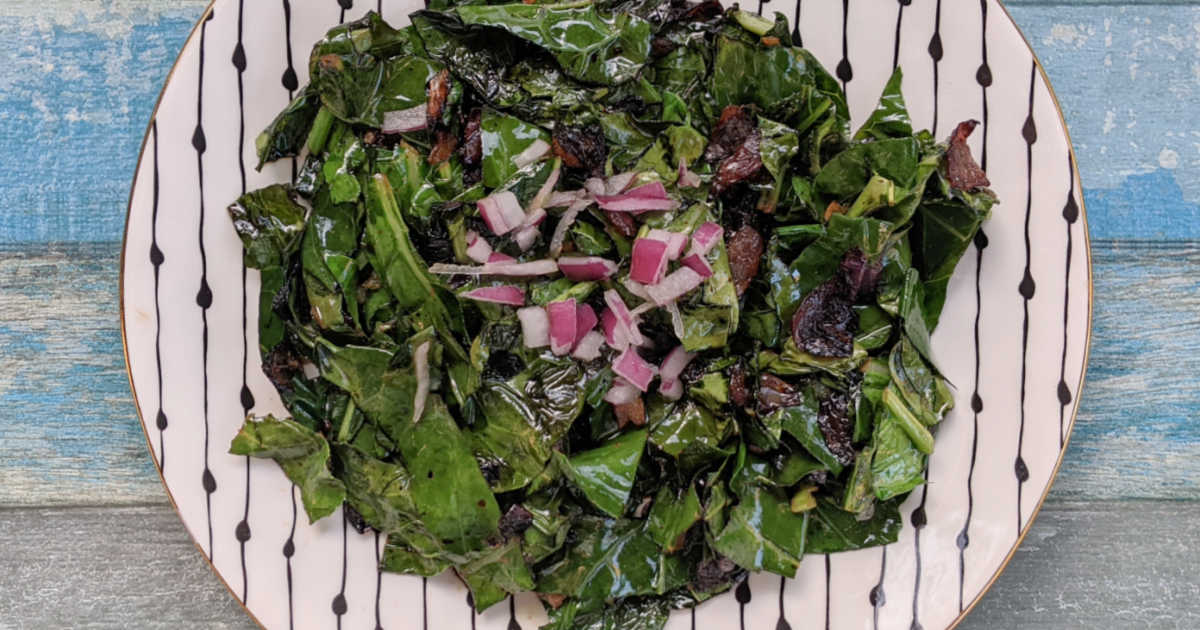 Balsamic collard greens are quick and easy to make, but this simple vegetable side dish is satisfying and full of flavor.
The collards are vegan and they pair well with other vegan dishes and, also, non-vegan main dishes.
They are great for dinner as a side dish or as a light lunch with rice or noodles.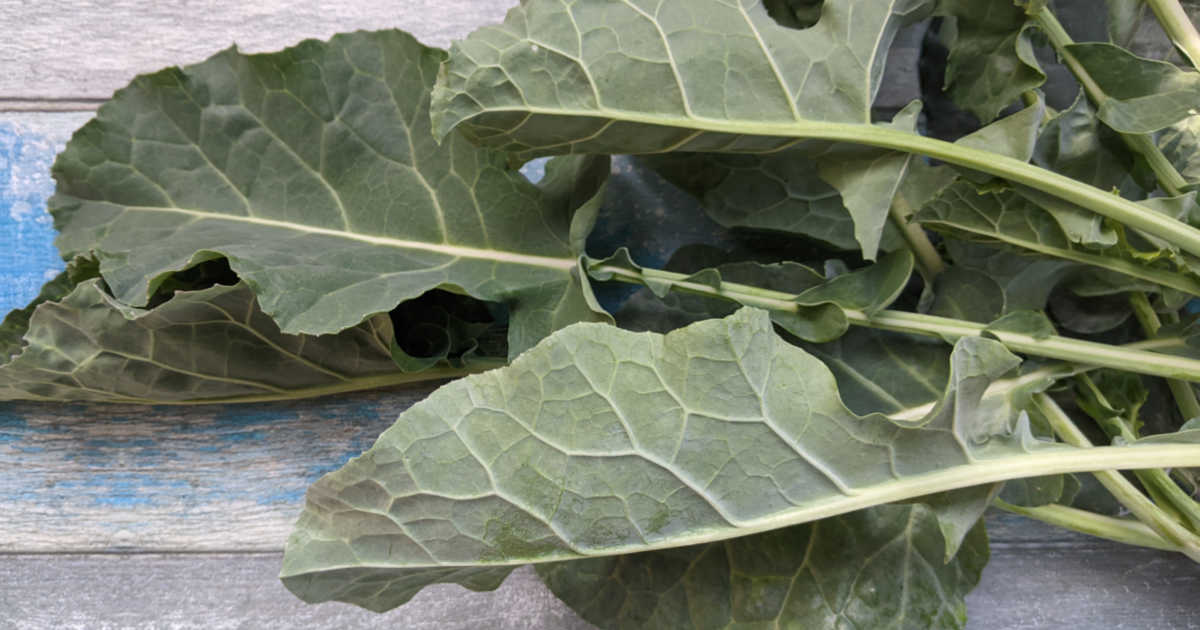 Collard Greens
Collards are packed full of nutrition, so they are both healthy and delicious.
Nutrients include fiber, Vitamin A, Vitamin B6, Calcium and even some protein.
They are my current favorite green, so I'm growing collard greens in the garden and we eat them several times a week.
If you'd like to substitute another sturdy green, like kale or chard, it would also work in this recipe.
It won't be exactly the same, but will still taste good.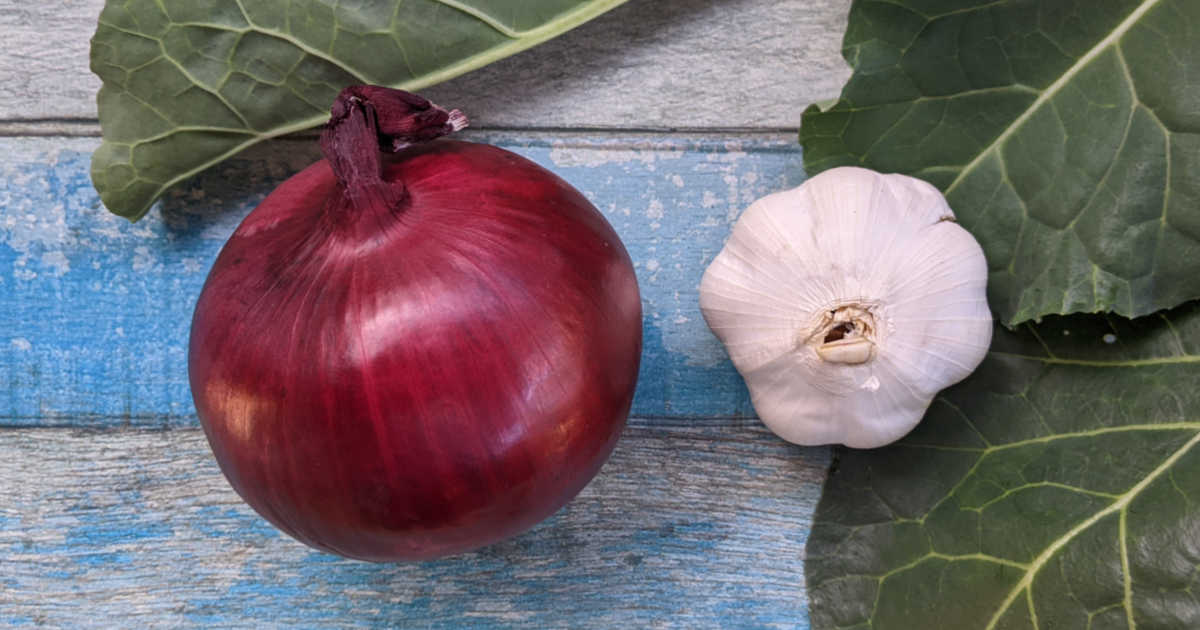 Onion
A red onion was used for this recipe, since this type of onion is a bit sweeter than a white or brown onion.
This sweetness pairs well with the collards and, of course, the balsamic vinegar.
Feel free to substitute another type of onion, if you don't have a red onion available or if you just prefer another type.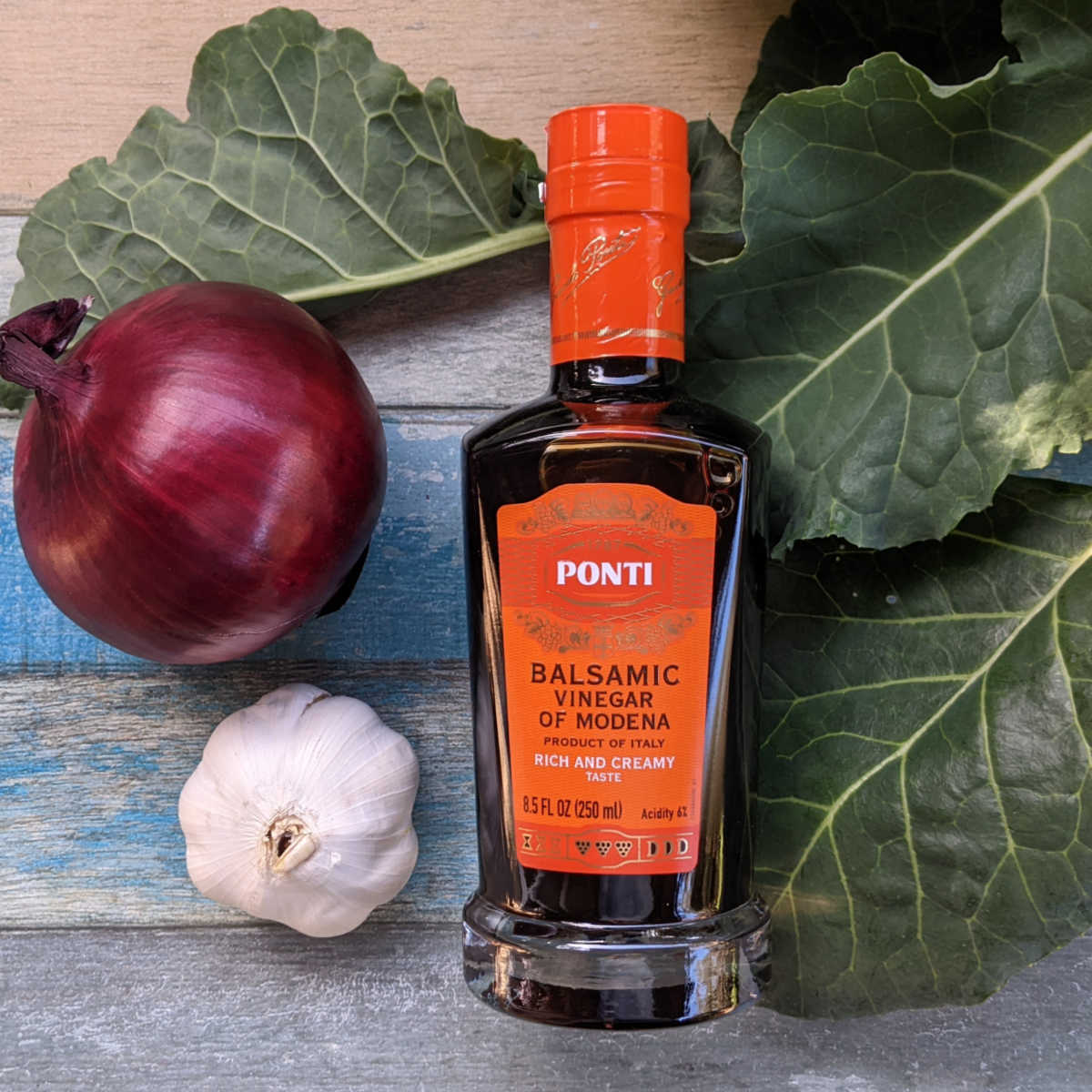 Balsamic Vinegar
When you want to add instant bold flavor to a dish, balsamic vinegar is a great way to do it.
Balsamic vinegar has the "bite" of a regular, distilled white vinegar.
However, the flavor profile is sweet, rich and much more complex.
I used a thick Ponti balsamic vinegar for this recipe, since the flavors are concentrated.
This gives the collard greens bold flavor without adding so much that the greens are soupy.
You will get great taste and firm greens.
Garnish
The balsamic collard greens are perfectly delicious as is, but you can add a pretty garnish to add to the texture and taste of the dish.
Chopped onion is a quick and easy topping.
Slivered almonds or cheese would make a nice garnish, too.
Balsamic Collard Greens Recipe
Prep. Time: 5 Minutes
Cook Time: 5 Minutes
Yield: 4 Servings
Ingredients
3 cups Collard Greens, chopped (about 1 bunch)
2 T Extra Virgin Olive Oil
½ Red Onion
3 cloves Garlic
2 T Balsamic Vinegar
Salt to Taste
Optional Garnish
Chopped Onion
Supplies
Knife
Measuring Cup
Measuring Spoon
Skillet
Turner
Instructions
1) Prepare the vegetables. Chop the onion and garlic into small pieces. Cut the collards into larger pieces that will be a good size to eat with a fork when they are cooked.
2) Heat the olive oil in a skillet. Add chopped onion and garlic to the skillet and cook for a couple minutes until soft and starting to brown.
3) Add in the chopped collard greens little by little, stirring as you go. Cook for a few minutes until tender. Add salt to taste, if you'd like.
4) Add balsamic vinegar and gently combine.
5) Transfer to a serving plate or dish. Top with chopped onion garnish.
6) Serve and enjoy!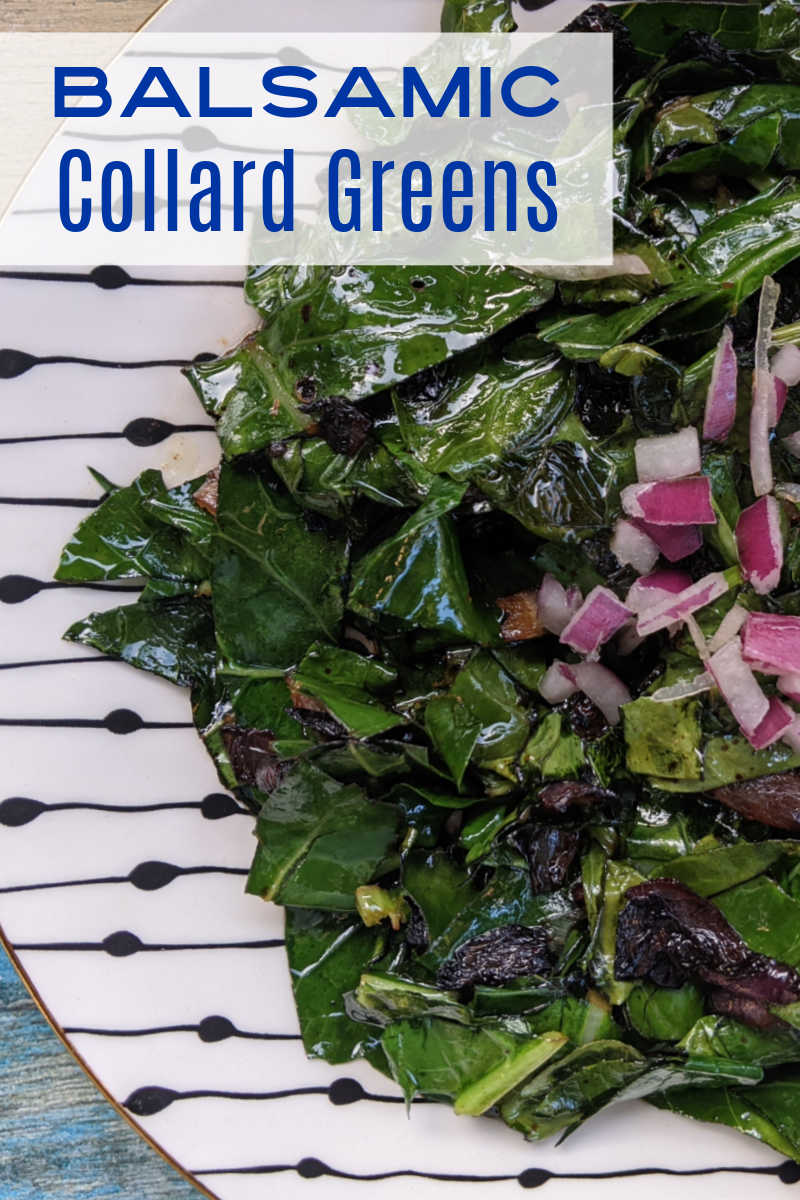 More from Mama Likes To Cook
Check out my vegetarian recipes, so you can get more great ideas for baking, cooking, blending and juicing.
Collard Recipes
Balsamic Vinegar Recipes
Shop Now
For a beautiful assortment of kitchen necessities and food gifts for the whole family, check out the current deals at these online stores.
Are you ready to have some delicious fun in the kitchen?