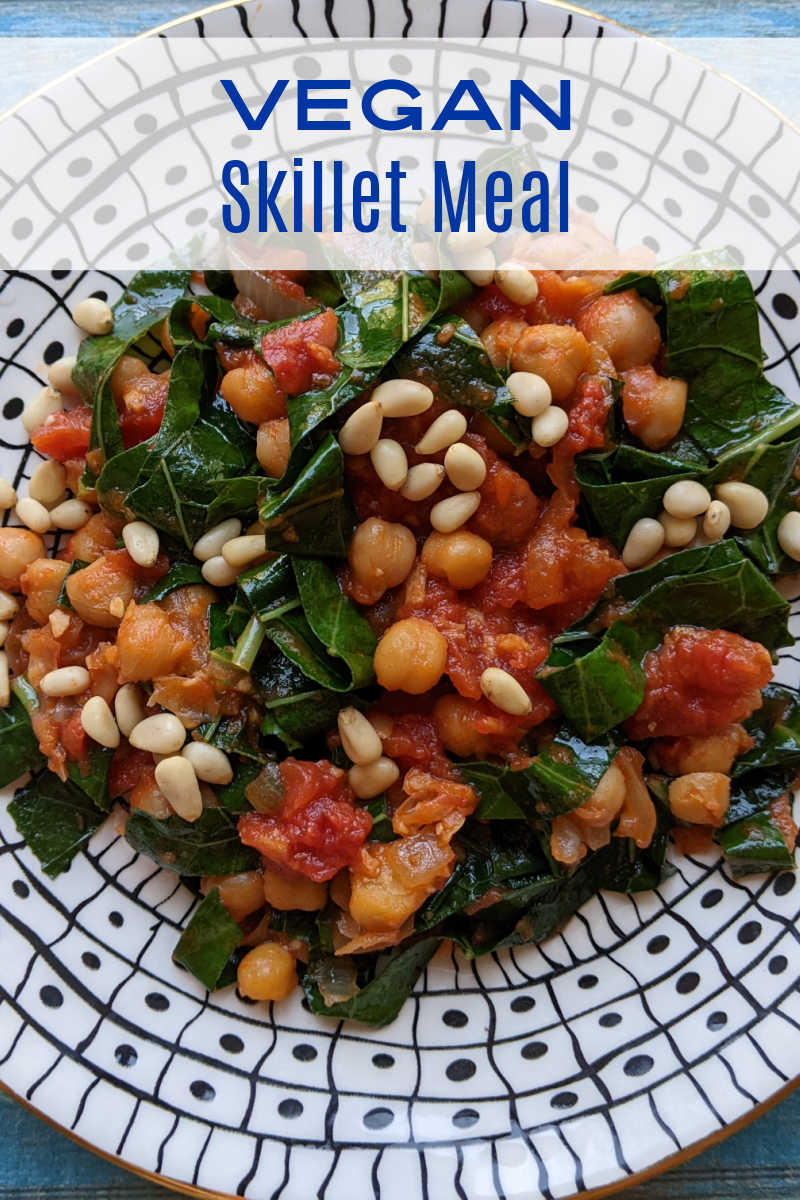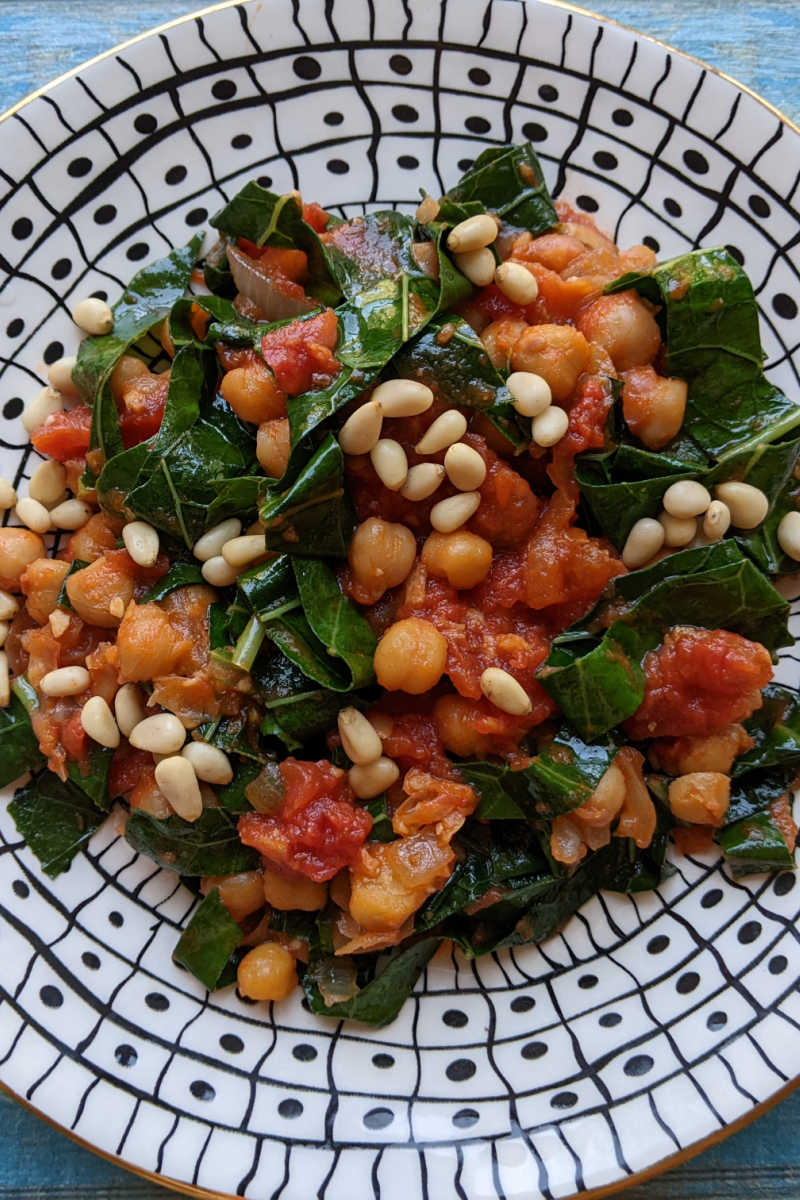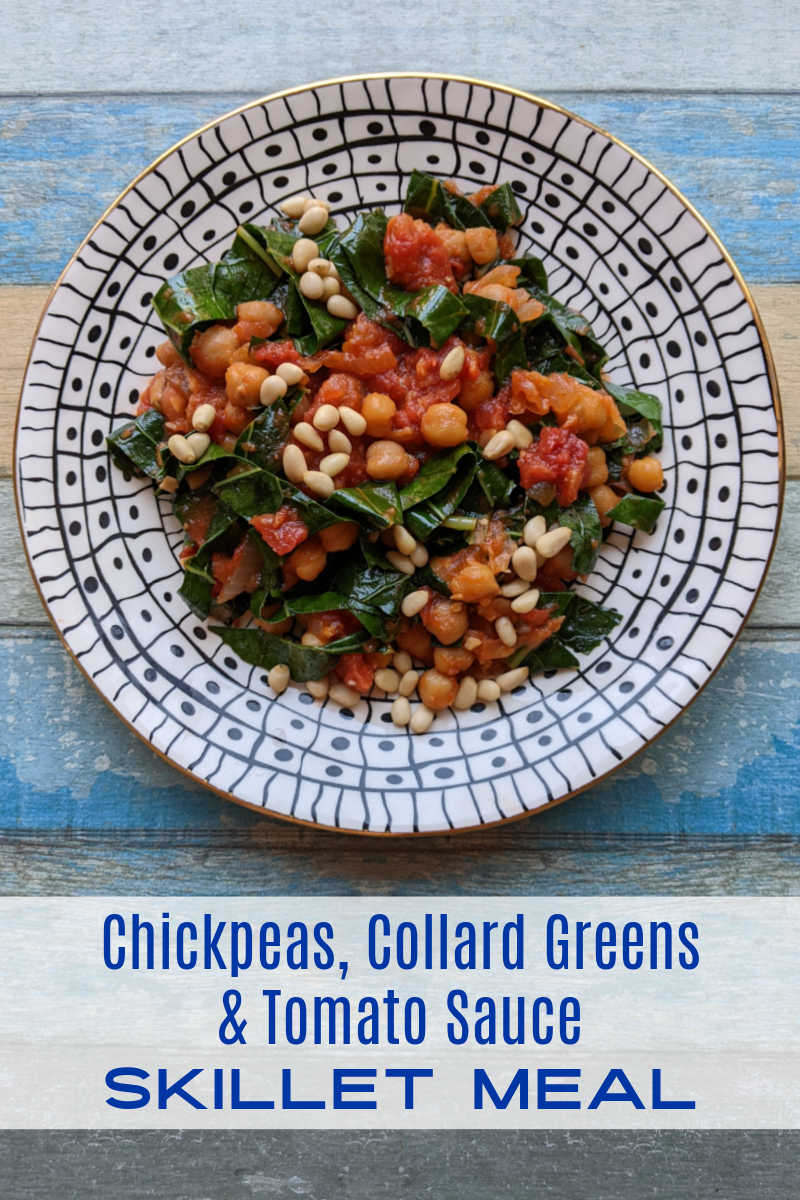 Collards, Chickpeas & Tomato Sauce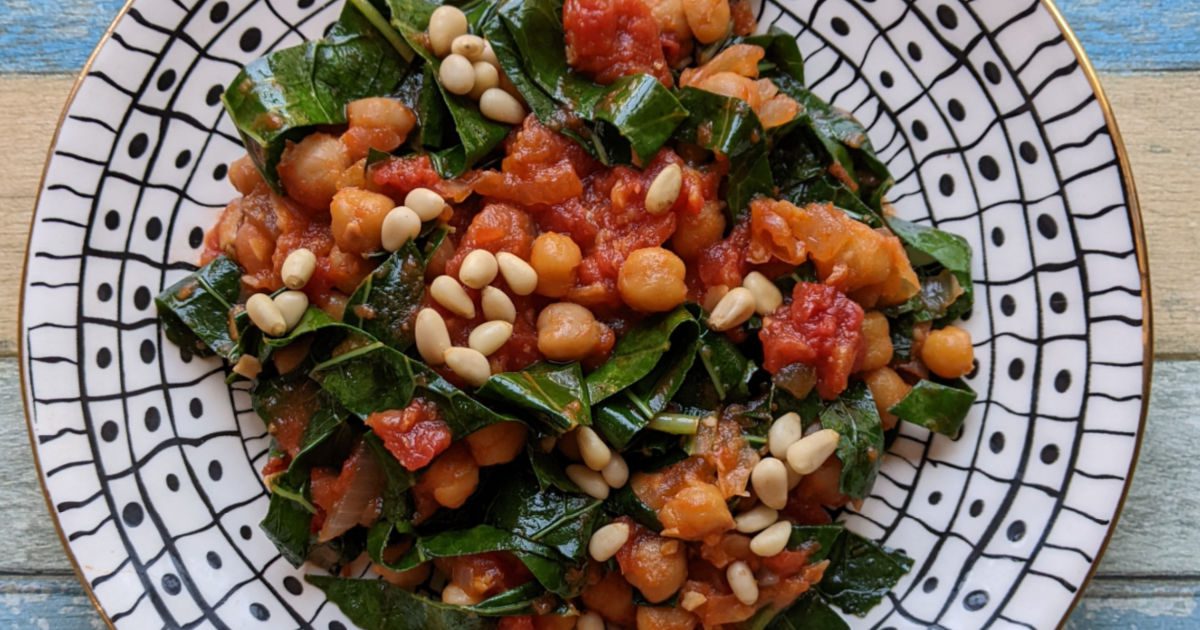 An easy vegan skillet recipe with collard greens, chickpeas and tomato sauce is perfect, when you want a satisfying no-stress meal.
The dish can be prepared quickly, so is great your your tummy is rumbling and healthy food is needed fast.
As an added bonus, clean up is a breeze since it's made in one pot with basic kitchen tools.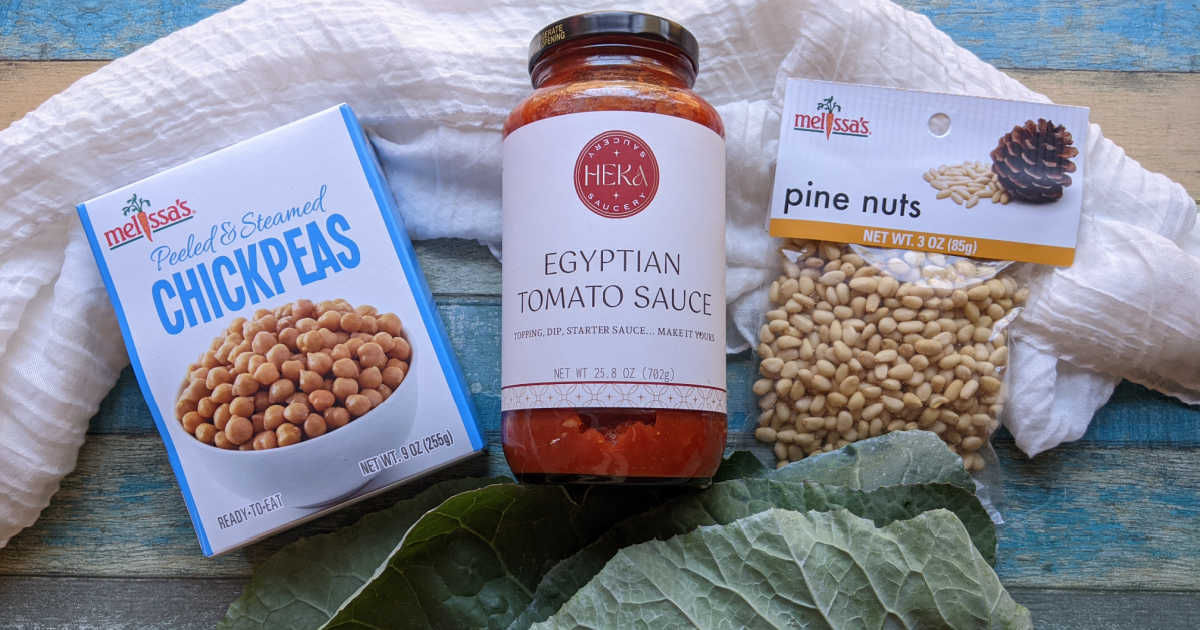 What Is In The Vegan Skillet Recipe?
The skillet meal is made with nutritious ingredients, many of which you probably already have on hand at home.
Chickpeas (Garbanzo Beans)
As a vegetarian, chickpeas are often on the menu in my house.
Canned chickpeas are ok.
Homecooked dried chickpeas are delicious, but time consuming.
Melissa's Pealed & Steamed Chickpeas have amazing flavor and texture, but are also ready to eat.
They are perfect for the simple meal, since they are ready to use as soon as I open up the package.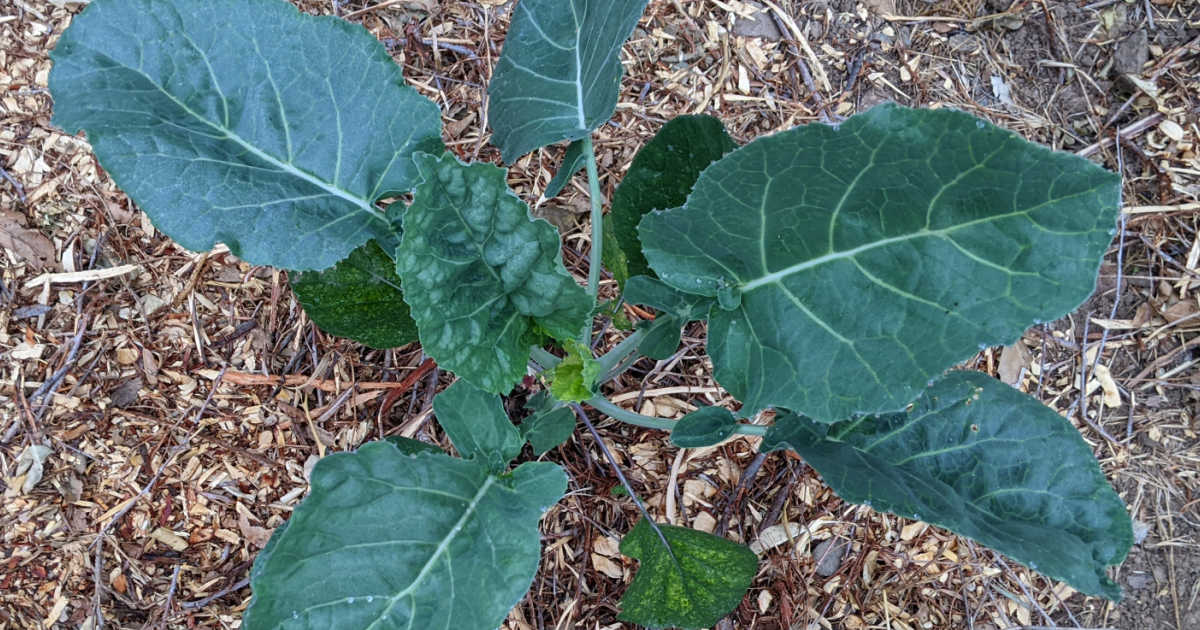 Collard Greens
Collards are packed full of nutrition, so they are a tasty addition to this dish.
They are my current favorite, so I'm growing collard greens in the garden and we eat them several times a week.
If you'd like to substitute another green, like kale or chard, it would also work in this recipe.
Spinach would also taste good, but I prefer a sturdy green vegetable that still has a little crunch to it after it is cooked.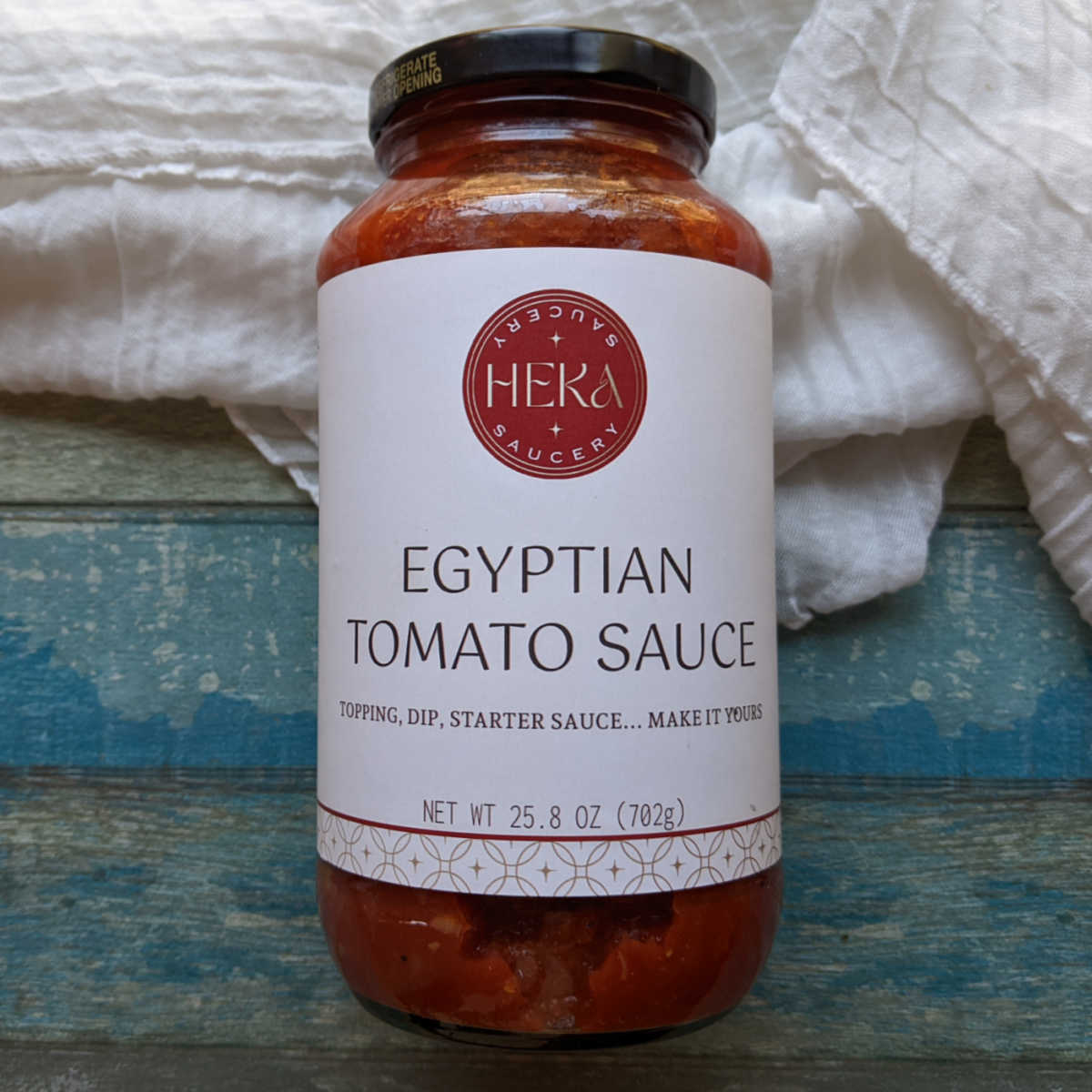 Tomato Sauce
This recipe uses Heka Egyptian Tomato Sauce, which is similar but not identical to your usual Italian marinara.
Egypt and Italy are just across the Mediterranean Sea, but each country has their own style of food.
Heka Sauce is made from a family recipe that includes garlic, onion, green peppers, and tangy vinegar.
The sauce has a fresh flavor that really makes the tomatoes shine.
Kitchen Staples
The recipe also uses basics that I always have on hand – extra virgin olive oil, onion, garlic and a little salt to taste.
Pine Nuts
When you want a meal to feel special, a pine nut garnish will do the trick.
Everything is fancier, when you add some raw pine nuts on top.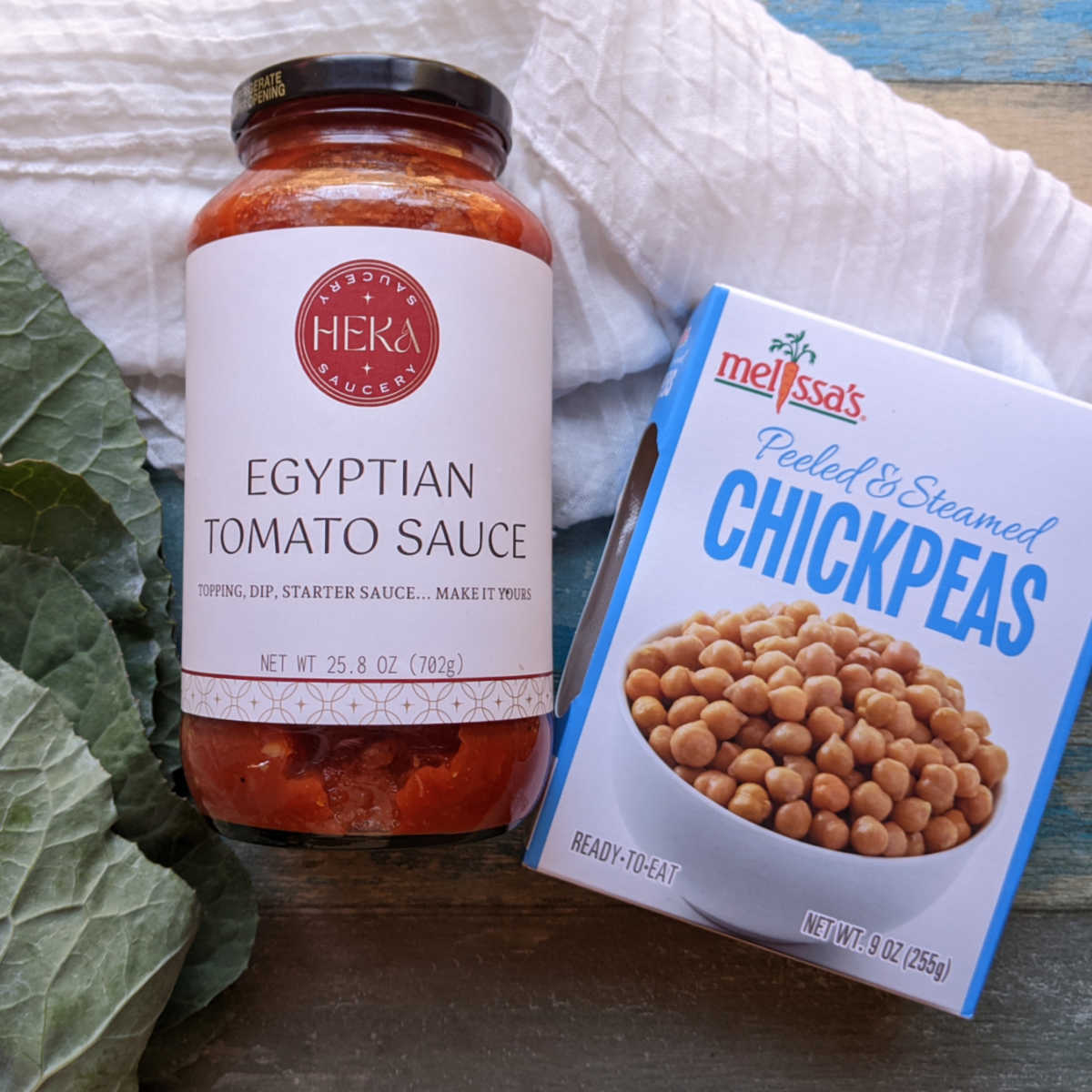 How to Store Leftovers
If you have leftovers, you can easily save them to enjoy the next day.
Just store them in the refrigerator in an air tight container.
Then you can eat them at home or pack them to take to work or school.
Enjoy!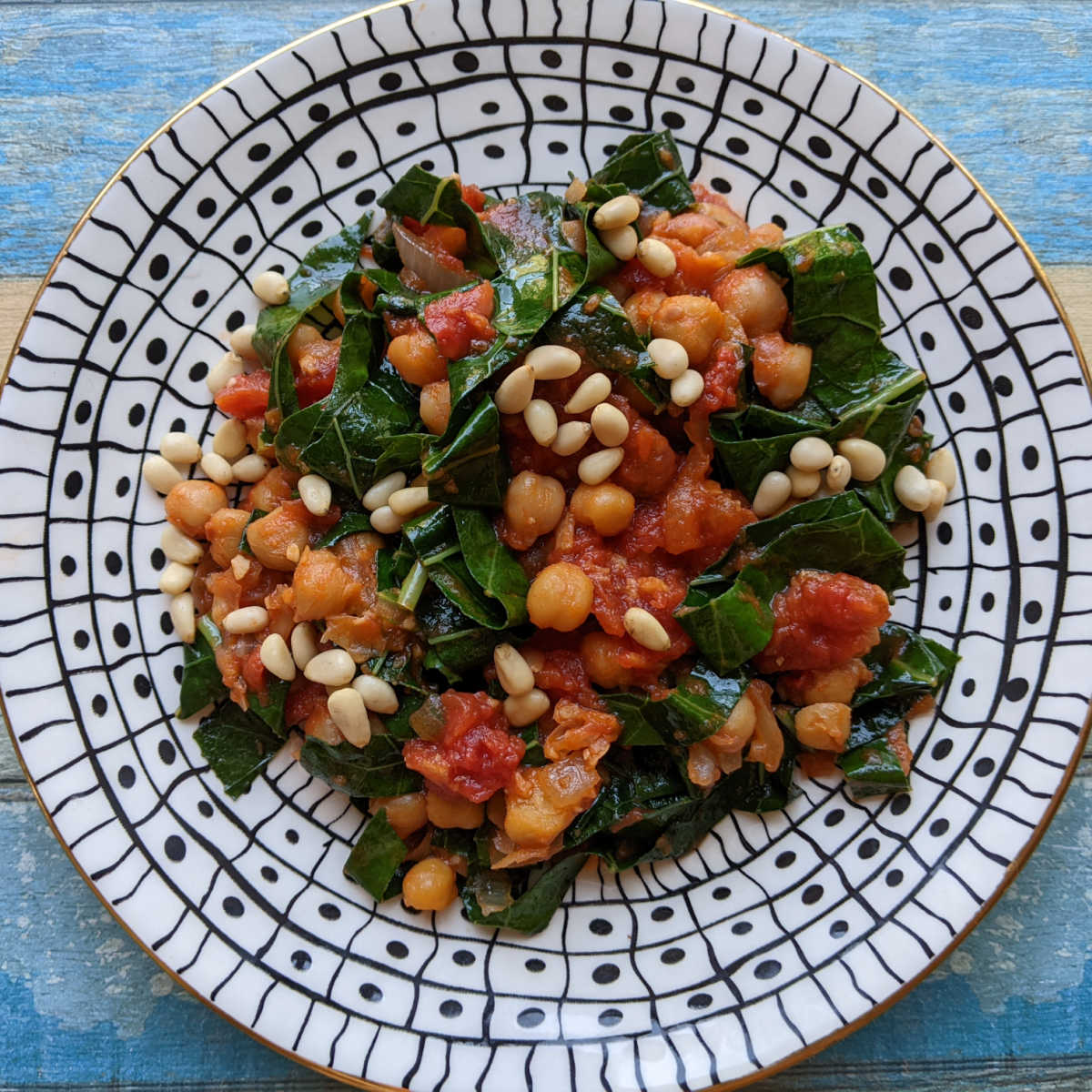 Greens & Chickpeas Vegan Skillet Recipe
Prep Time: 5 Minutes
Cook Time: 10 Minutes
Yield: 4 Servings
Ingredients
1 T Extra Virgin Olive Oil
Small Onion, chopped
3 cloves Garlic, minced
2 9oz pkgs Melissa's Chickpeas
6 Collard Green Leaves, chopped
2 cups Heka Egyptian Tomato Sauce
Salt to Taste
Garnish
Raw Pine Nuts
Supplies
Chef Knife
Measuring Cup
Skillet
Silicone Spatula/Turner
Instructions
1) Heat extra virgin olive oil in skillet.
2) Add chopped onions and cook briefly, so onions become soft.
3) Reduce heat and stir in minced garlic and chickpeas and cook for a minute or two.
4) Add chopped collard greens. Stir and cook, so greens are a little soft and wilted.
5) Pour in Egyptian tomato sauce and simmer for a few minutes. Salt to taste
6) Serve on plates or in bowls and garnish with raw pine nuts.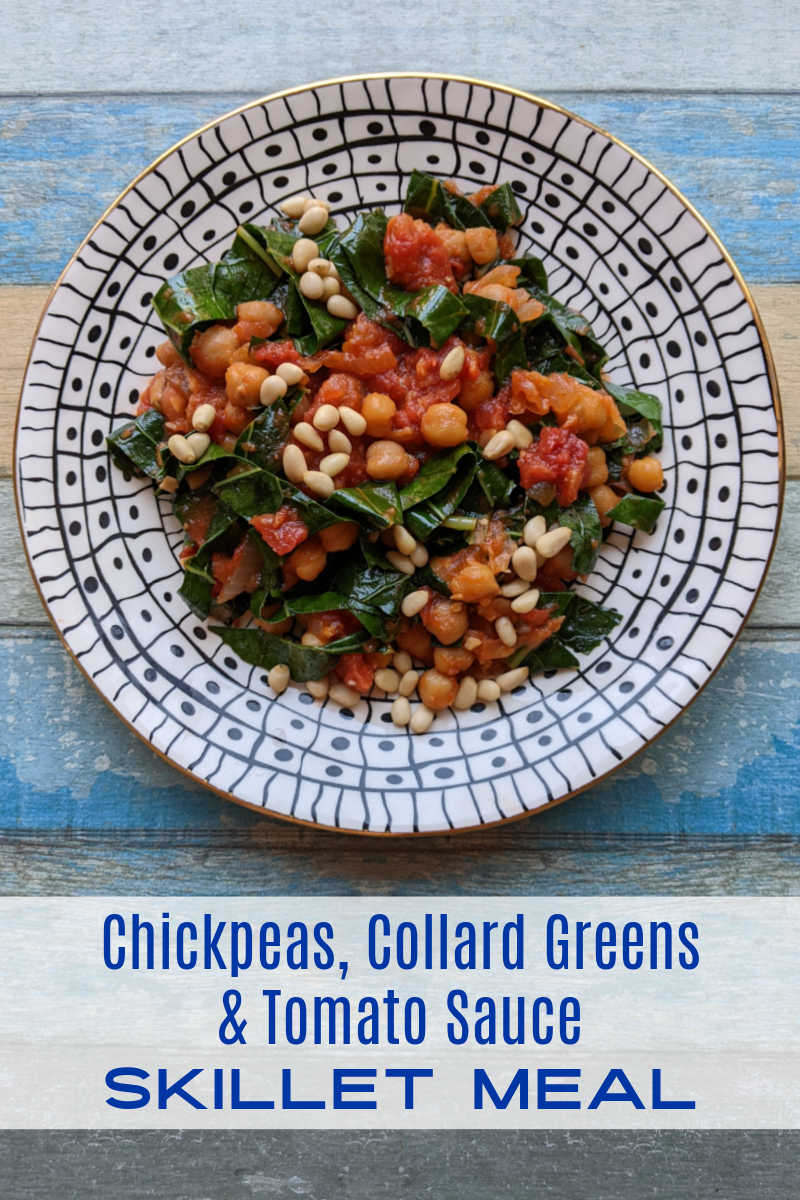 More from Mama Likes To Cook
Check out the rest of my vegetarian recipes, so you can get more great ideas for baking, cooking, blending and juicing.
Collard Recipes
Chickpea Recipes
Skillet Meal Recipes
Shopping Tips
For a beautiful assortment of kitchen necessities and food gifts for the whole family, check out the deals at these online stores.
Are you ready to have some delicious fun in the kitchen?