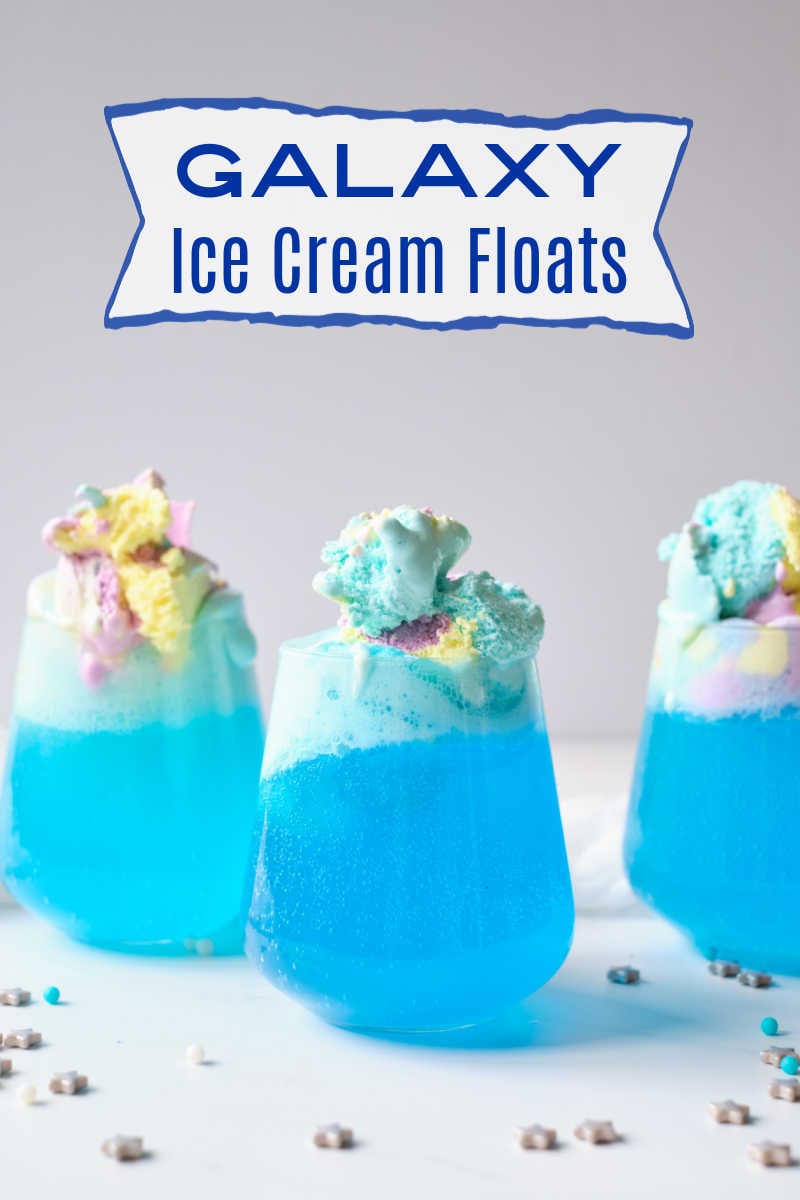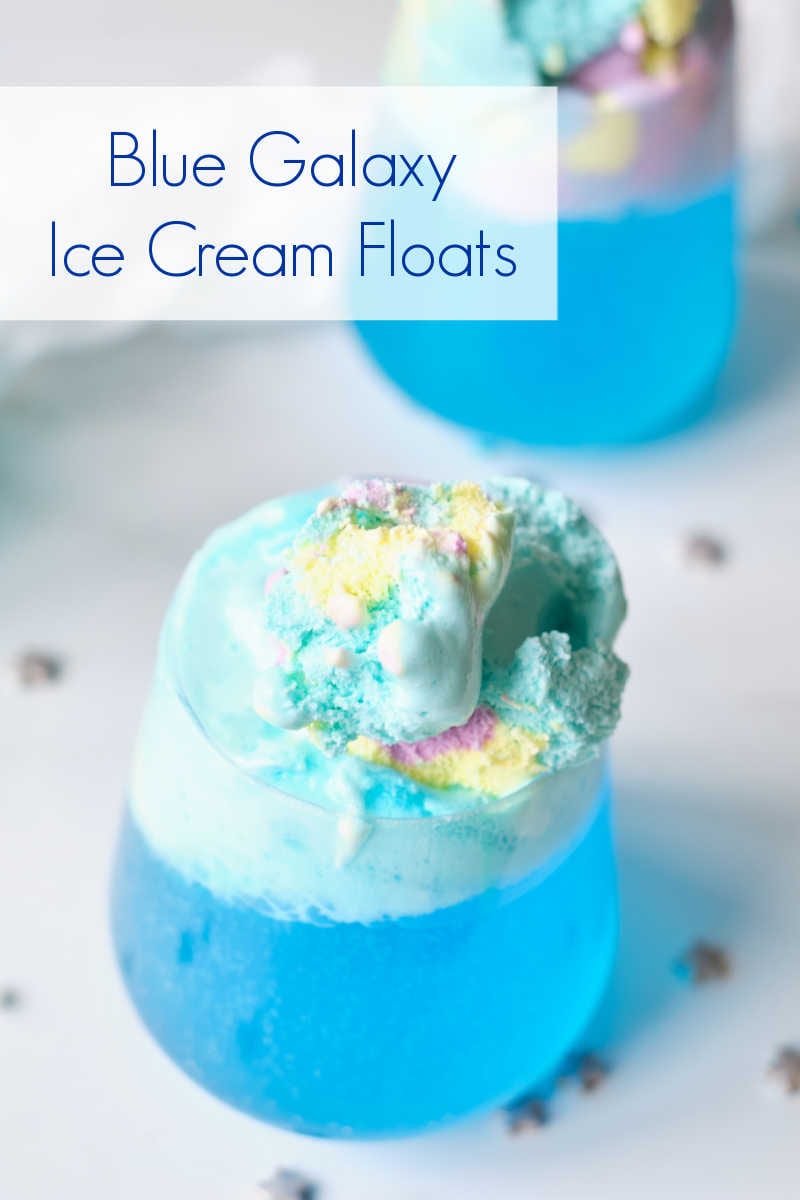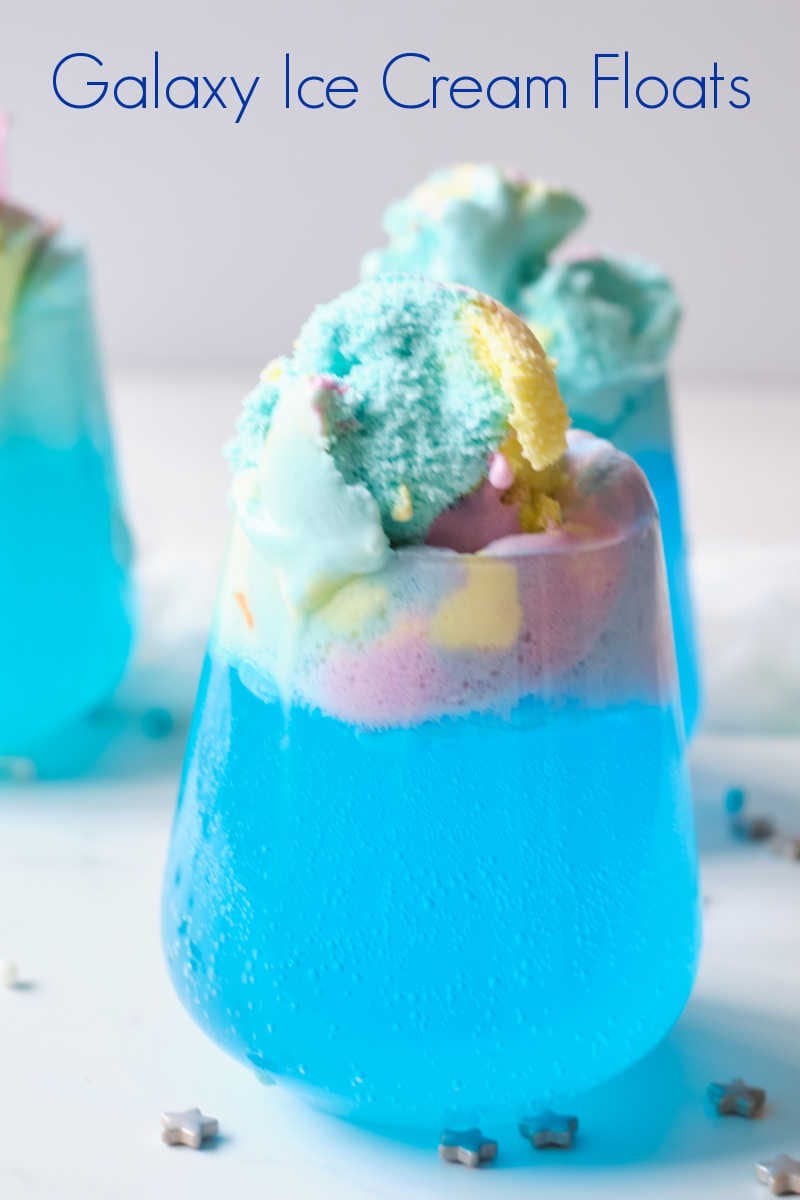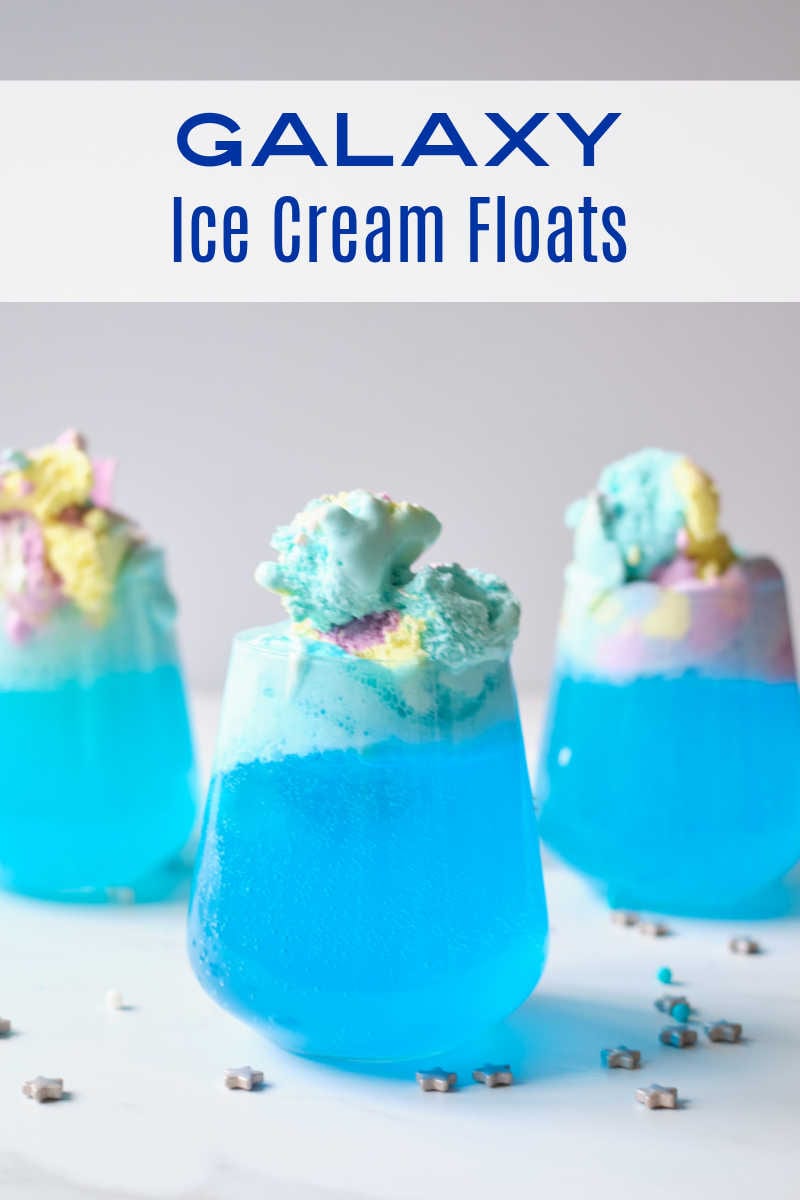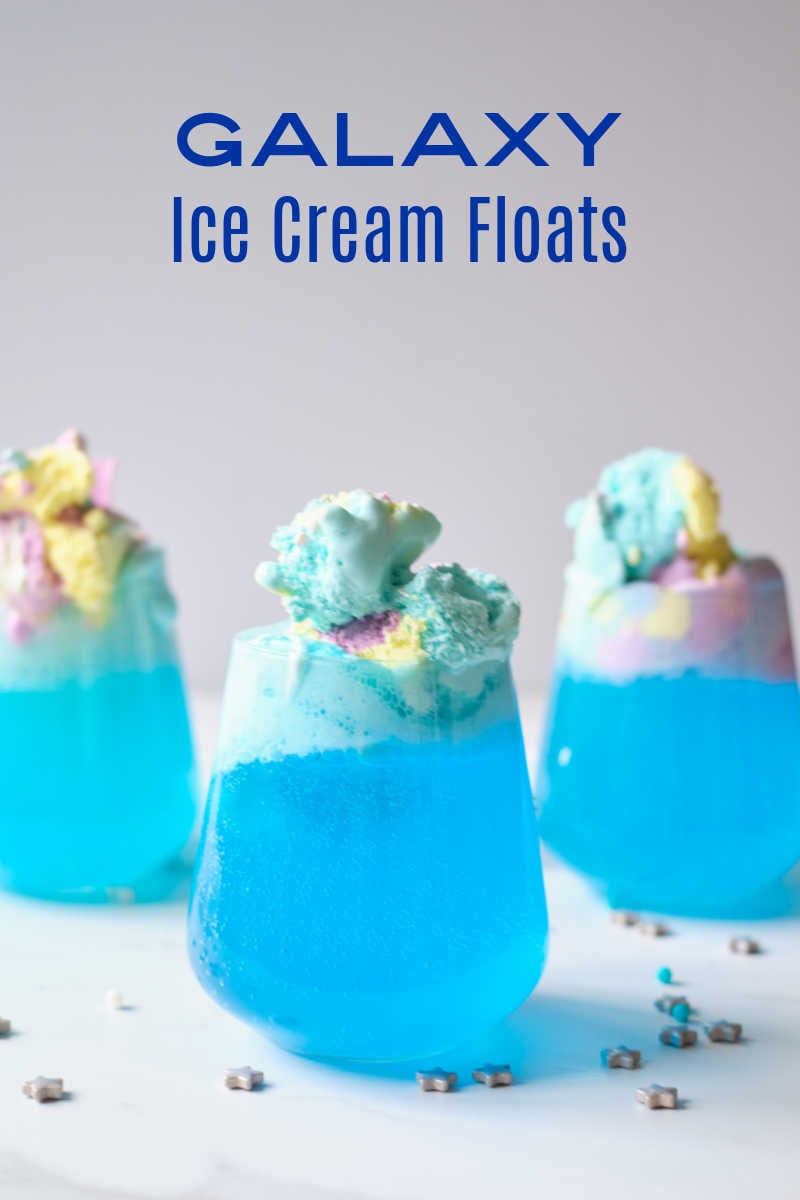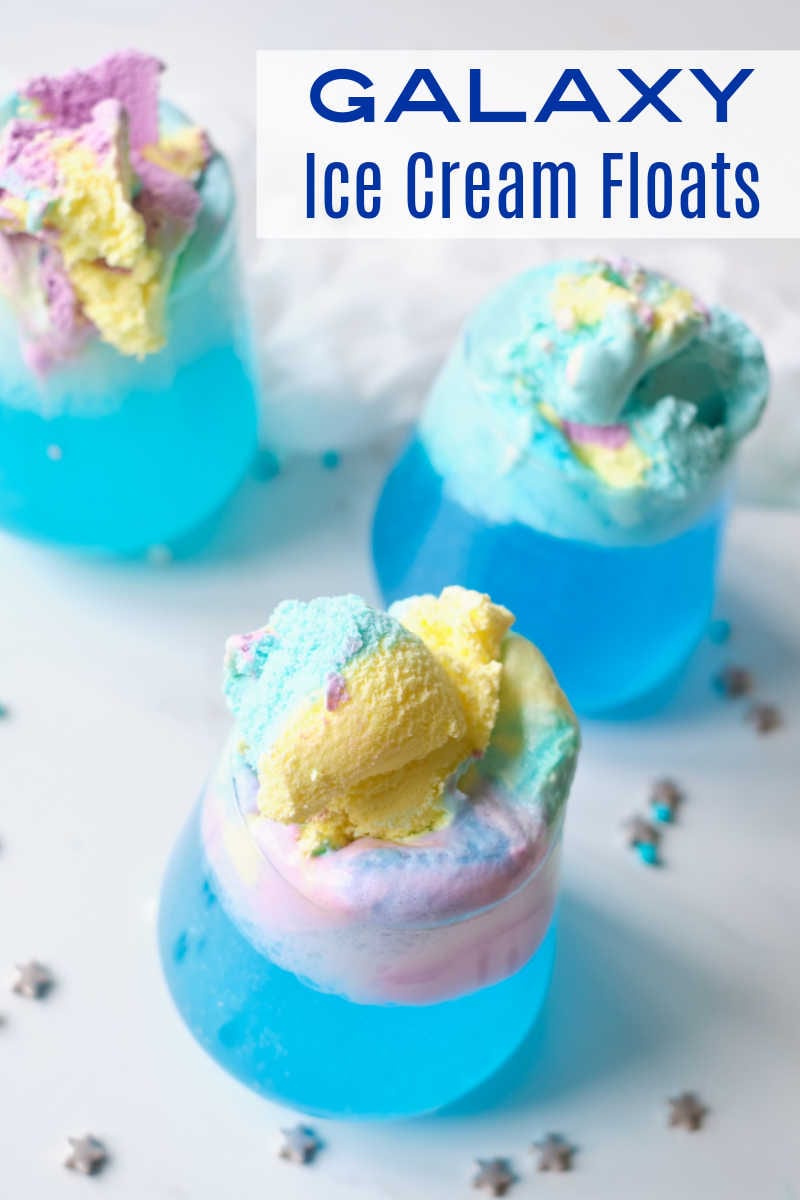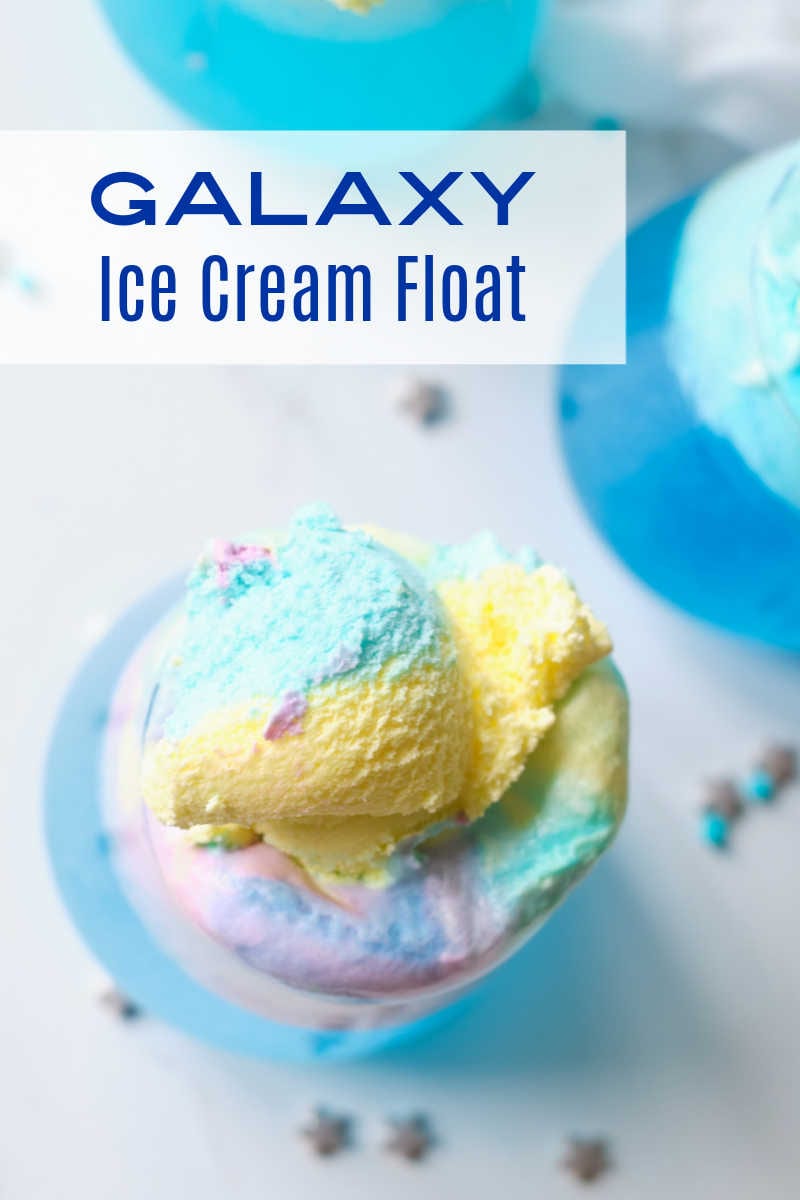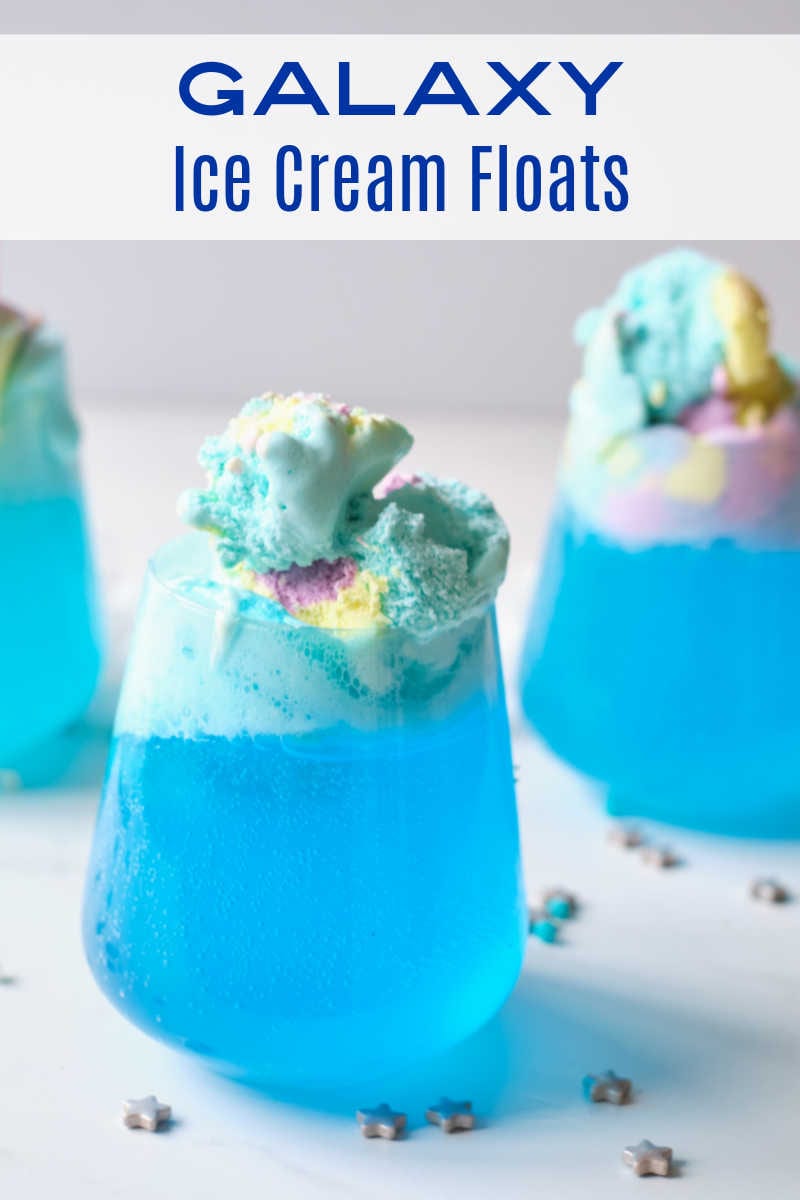 Blue Ice Cream Float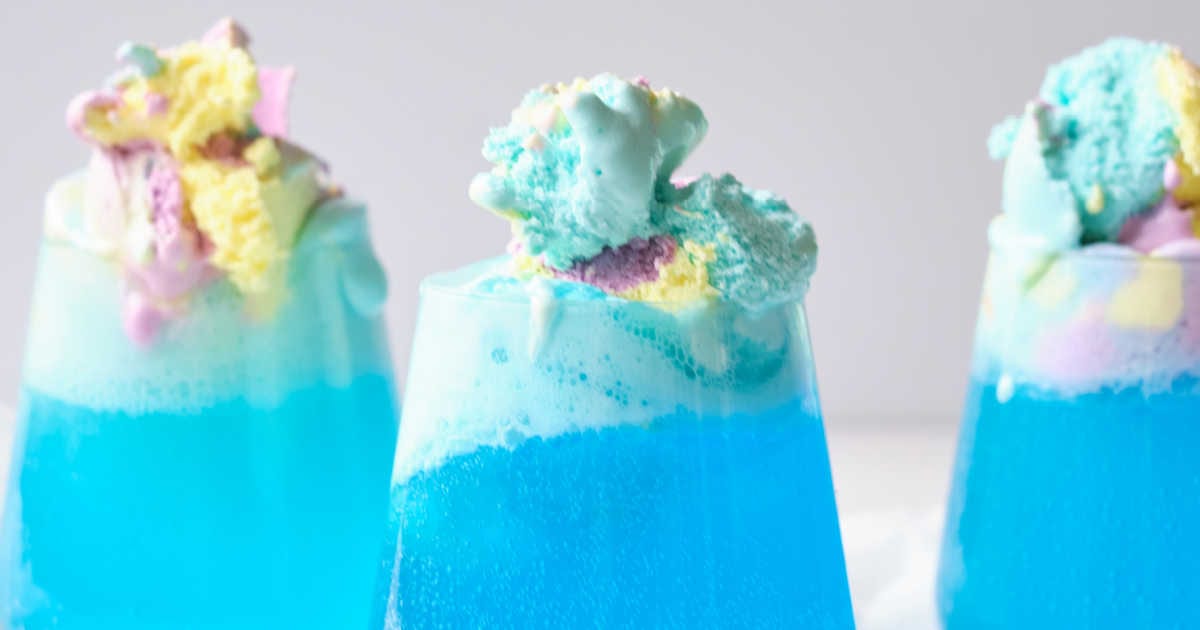 Enjoy an out of this world galaxy party treat, when you make an easy blue ice cream float with a floating ice cream planet in it.
This is a fun party drink for a galaxy party or you can get creative and use it for another party theme.
We love NASA, rocket launches and space exploration, so this fits in perfectly for a fun galaxy party drink.
The blue color is gorgeous, like a pretty Summer sky or crystal clear water at a tropical beach.
Of course, you could make these floats for an under the sea party or anything with a tropical theme.
The blue is created with Torani Blue Raspberry Syrup and you can use a scoop of your favorite multicolored ice cream for the planet.
I use Torani brand syrup in this recipe and in many others, since I like the quality and am familiar with it.
However, if you have another favorite brand, feel free to substitute.
Just make sure you use a brand that will give your float the pretty blue color.
I find that 1 teaspoon of syrup per float is a good amount for us, but feel free to add more or less to suit your taste.
Kids who are accustomed to strong flavors may want a bit more.
These blue ice cream floats are delicious, look great and are a whole lot of fun!
Enjoy them at a galaxy party or anytime!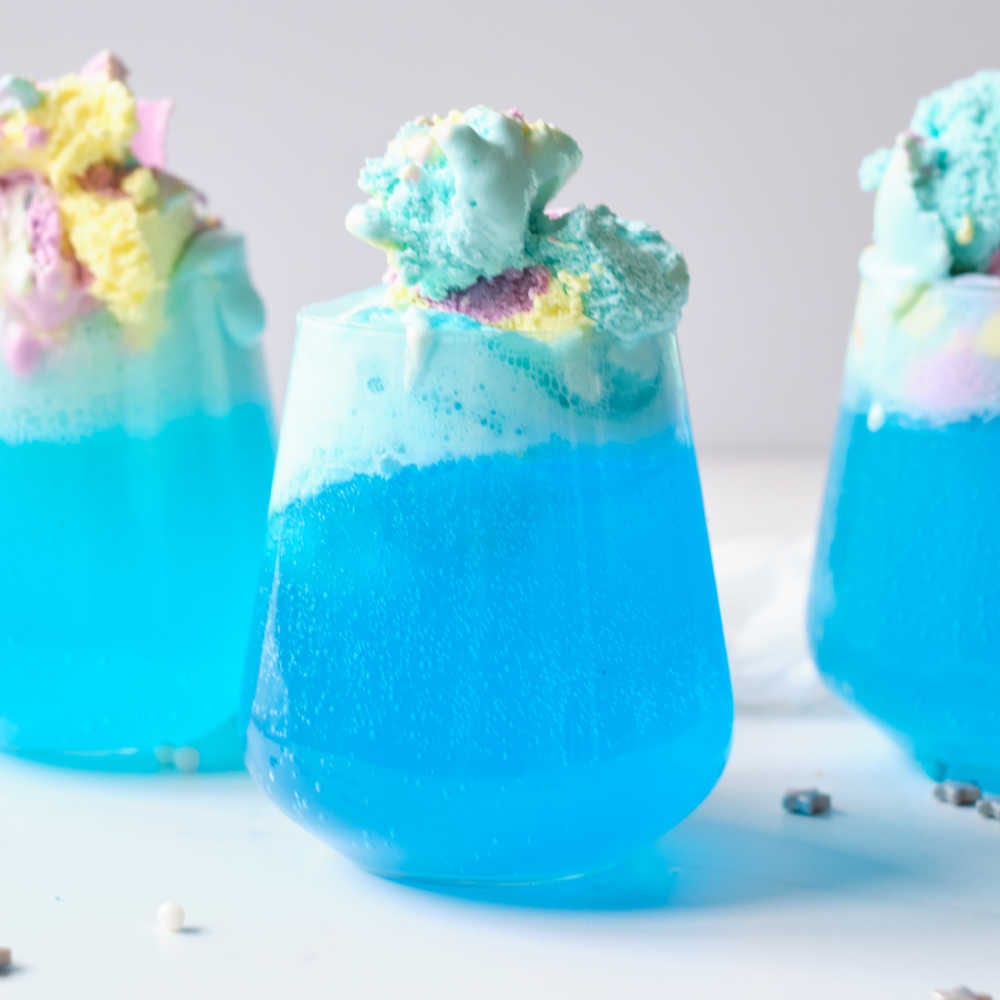 Blue Ice Cream Float Recipe
Prep time: 10 minutes
Serves: 4
Ingredients
4 cups Carbonated Water or Club Soda
Torani Blue Raspberry Syrup
Multi-colored Ice Cream
Supplies
4 Glasses
Measuring Spoon
Ice Cream Scoop
Instructions
1) Fill each glass with carbonated water or club soday, so that the glass is about 3/4 full.
2) Add 1 teaspoon of Torani Blue Raspberry Syrup to each glass and stir.
3) Scoop ice cream into each glass on top of the blue soda and serve immediately.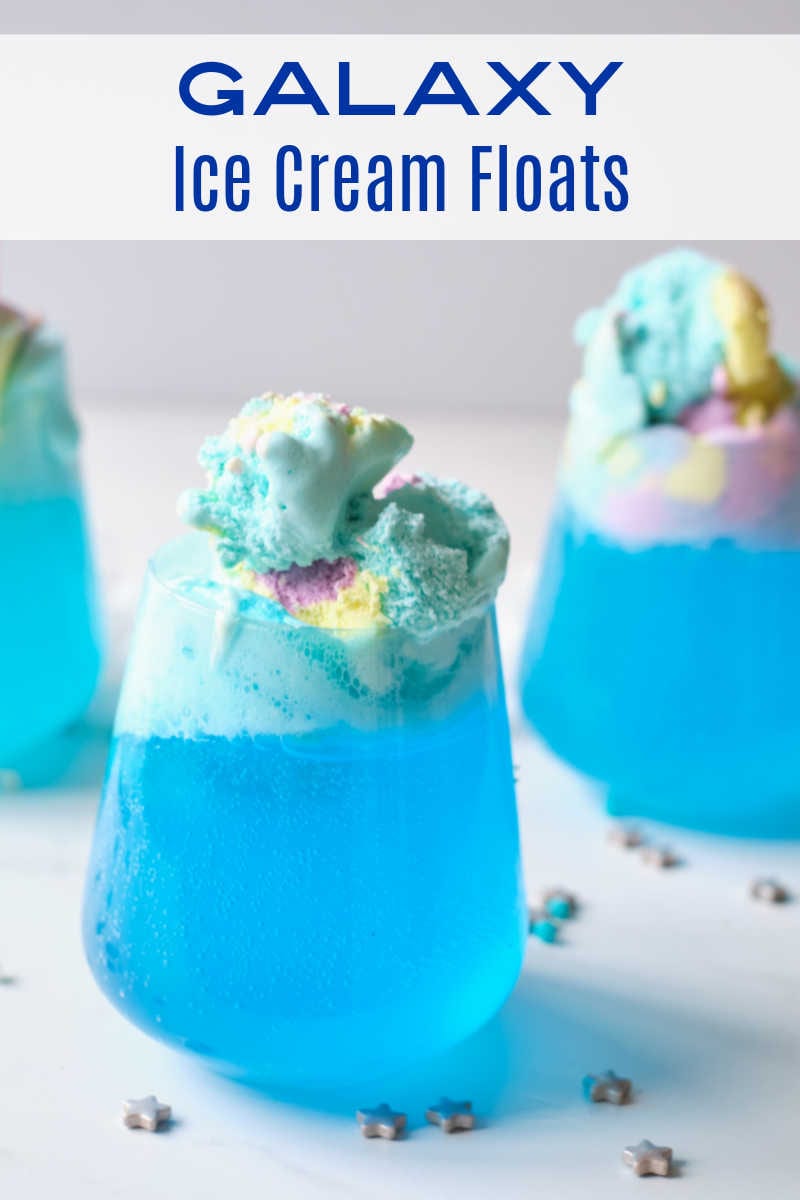 More from Mama Likes To Cook
Check out my dessert recipes, so you can get more sweet inspiration.
Following are a few of my other no churn ice cream recipes:
Then take a look at the rest of my vegetarian recipes, so you can have even more delicious fun in the kitchen!