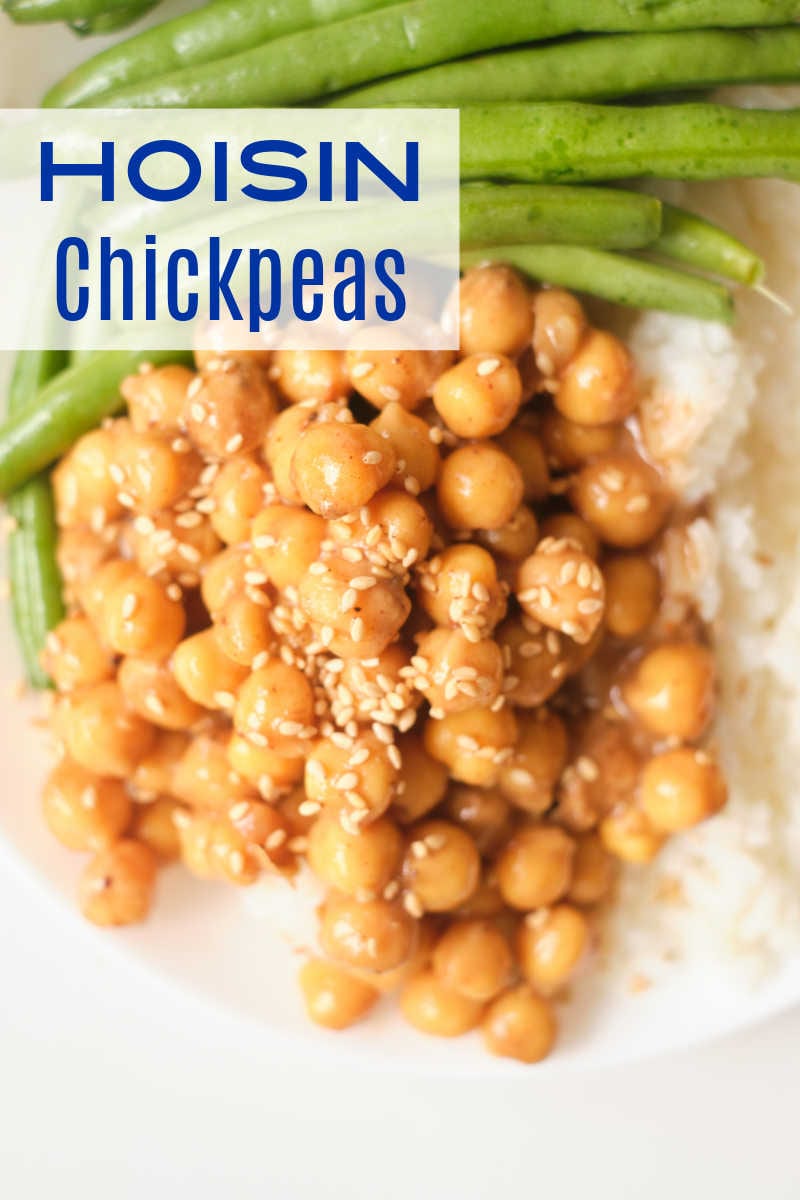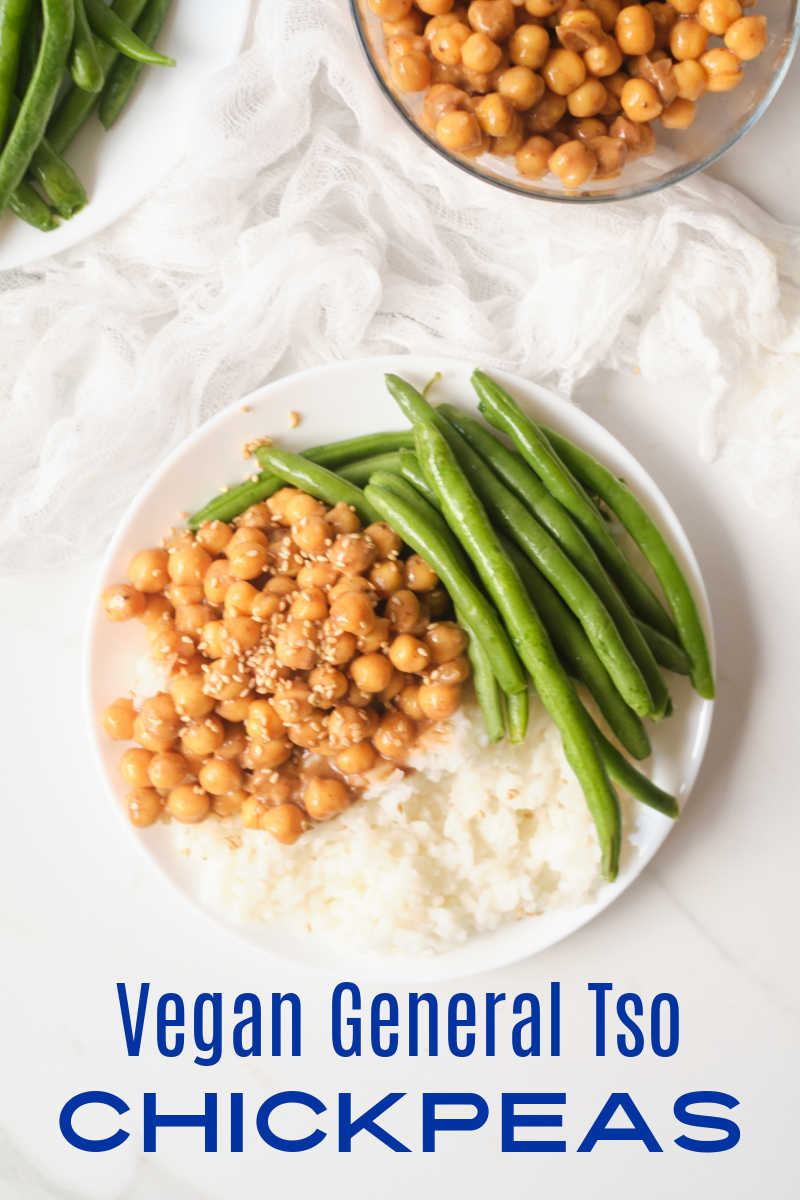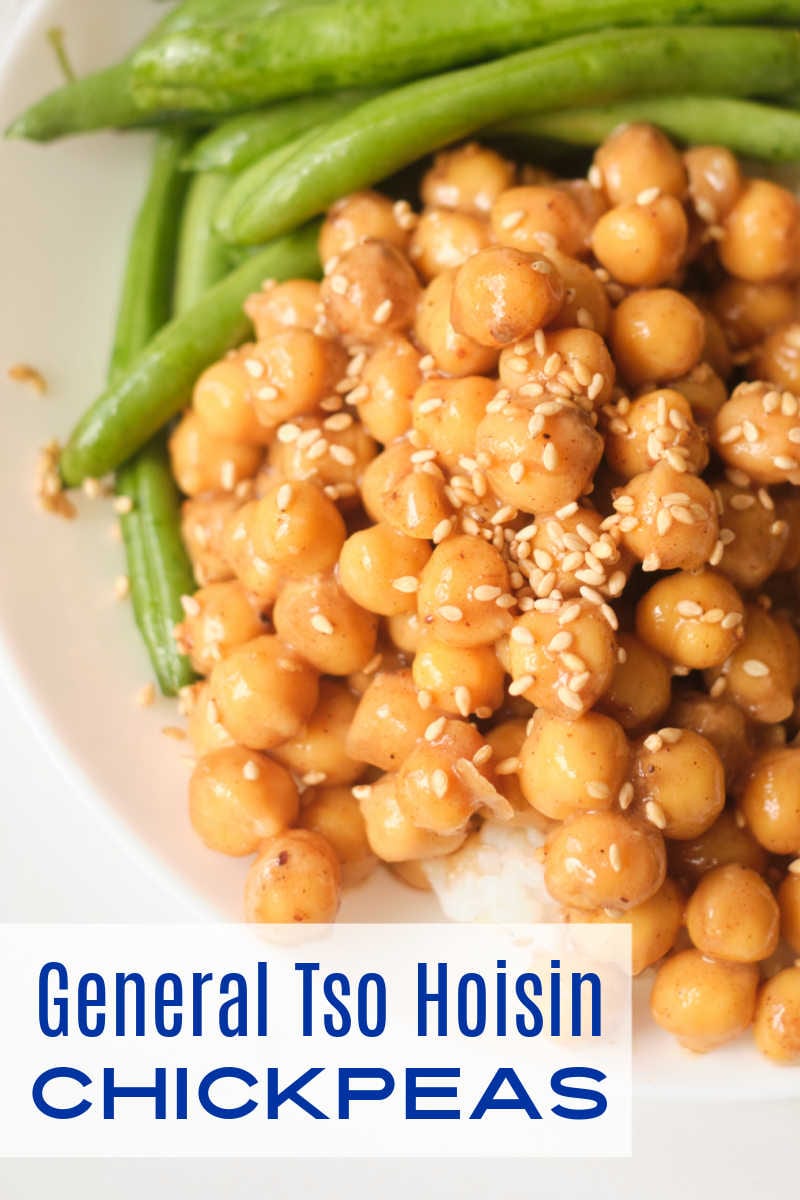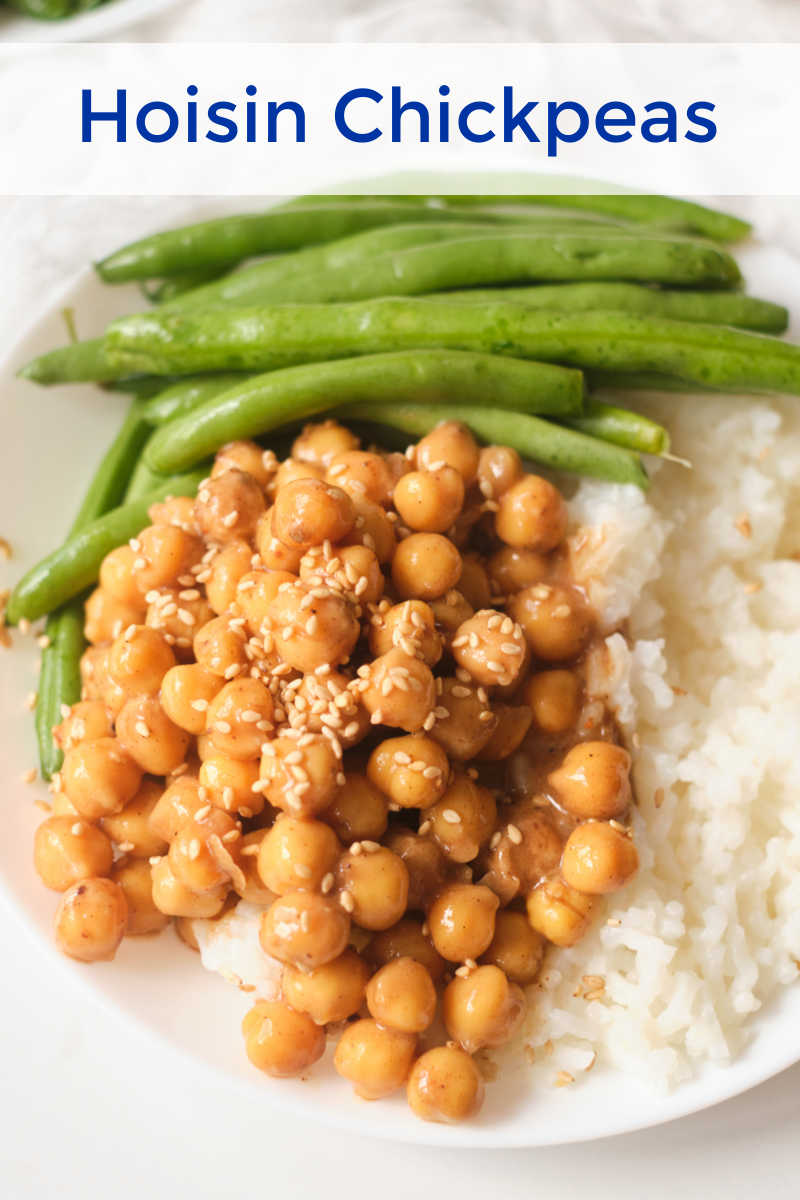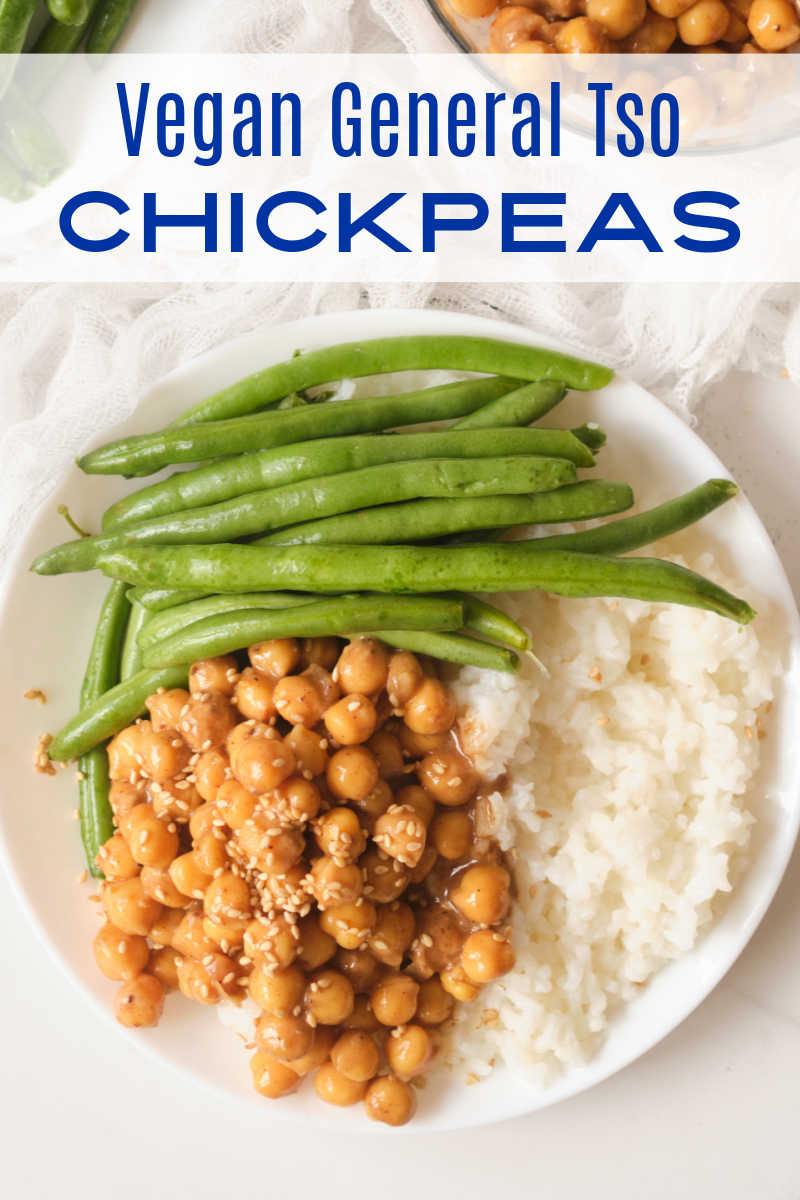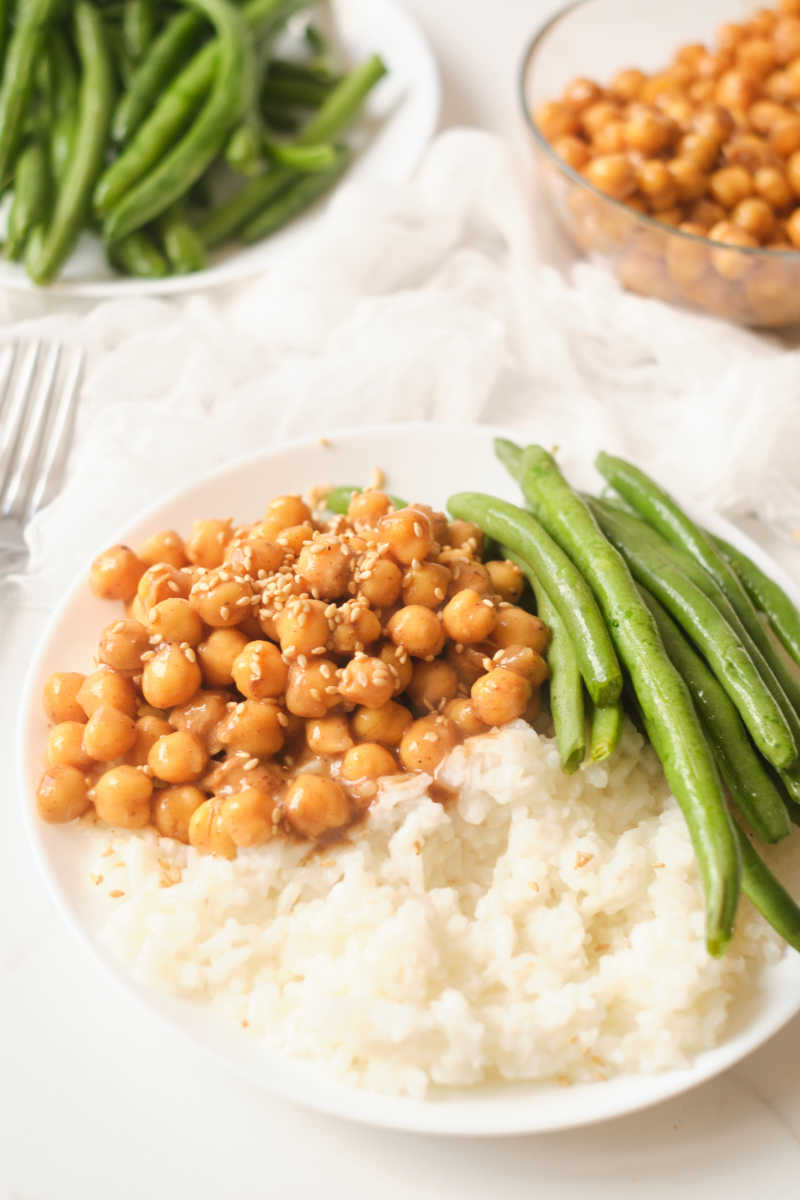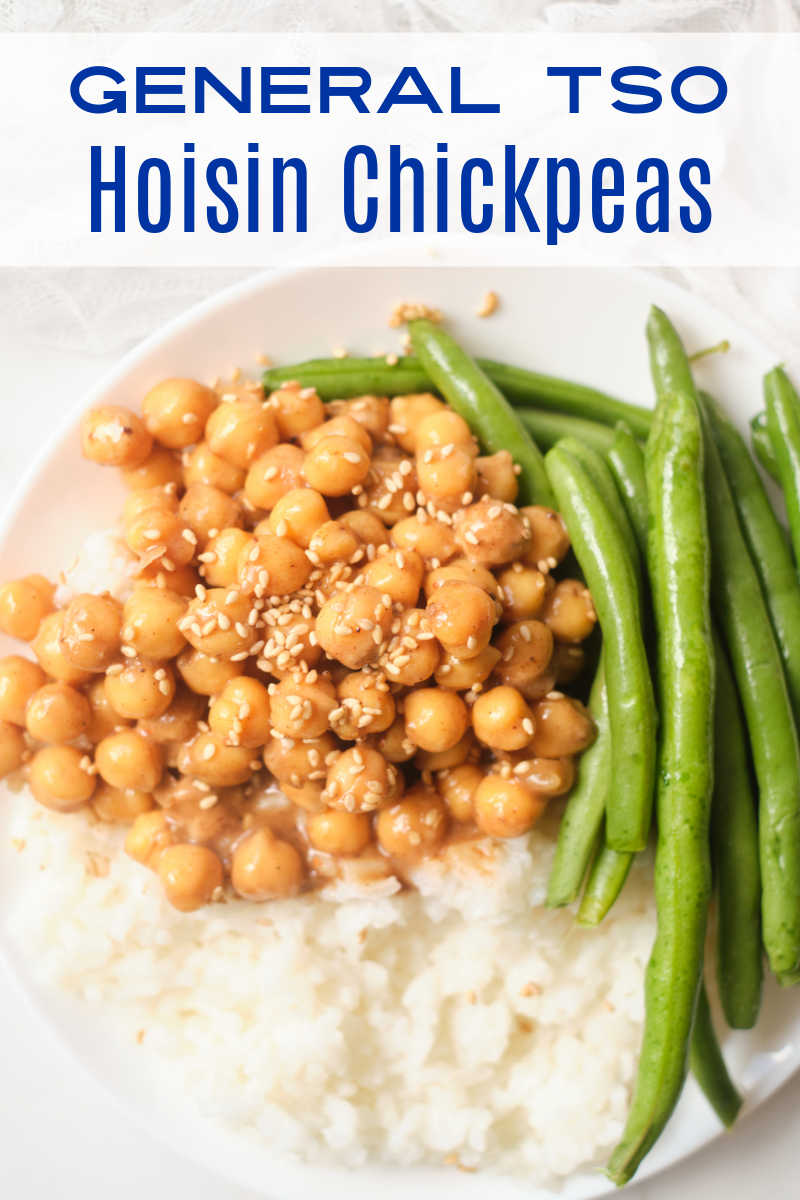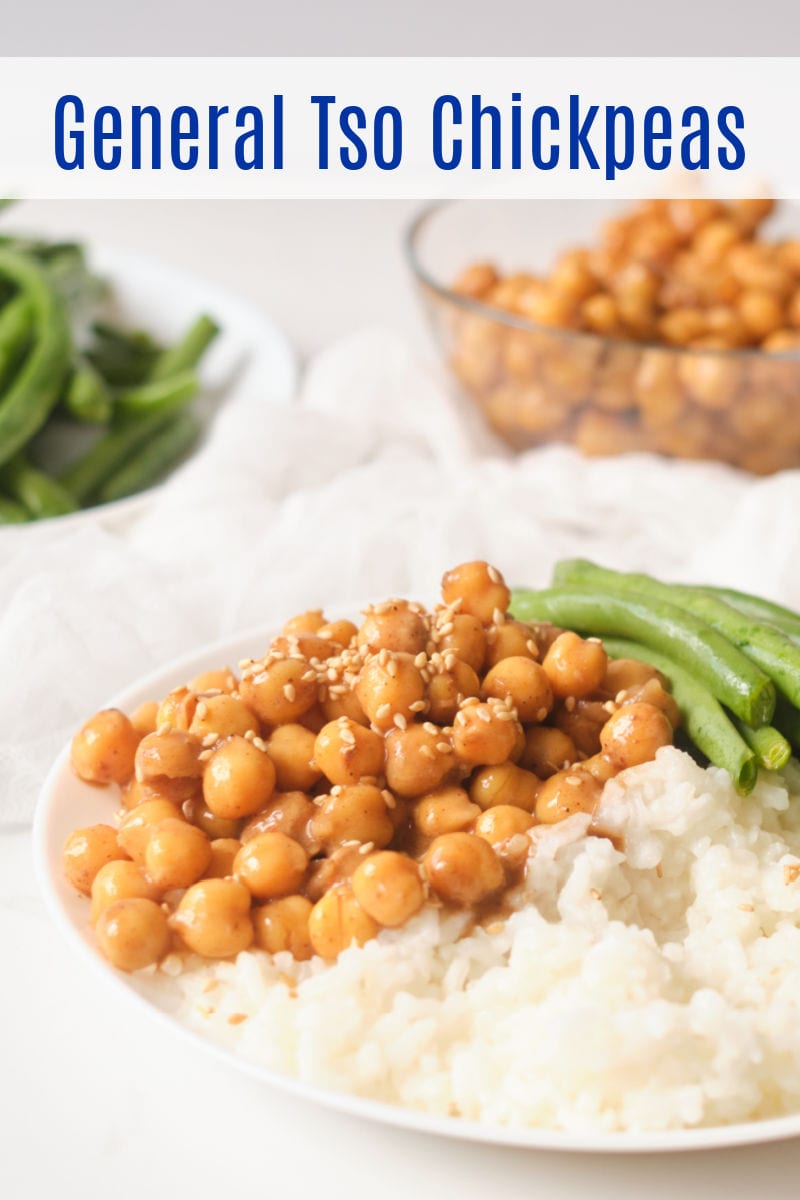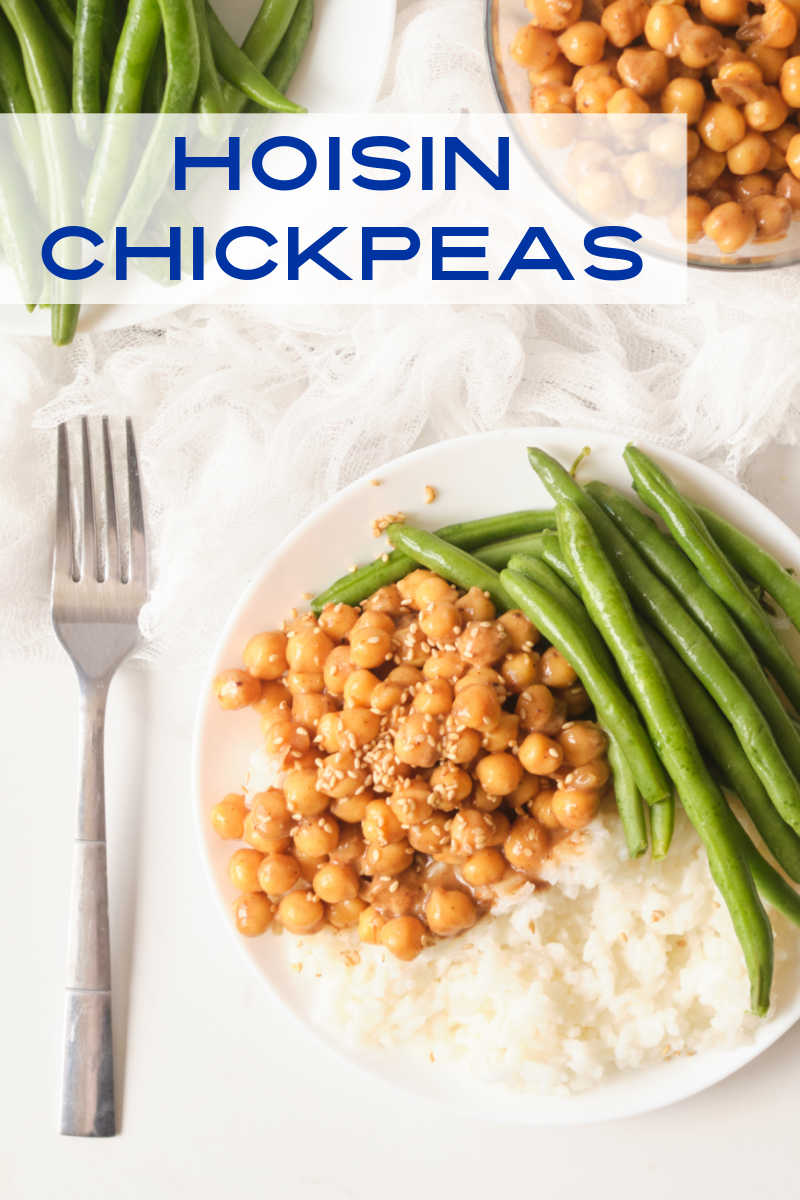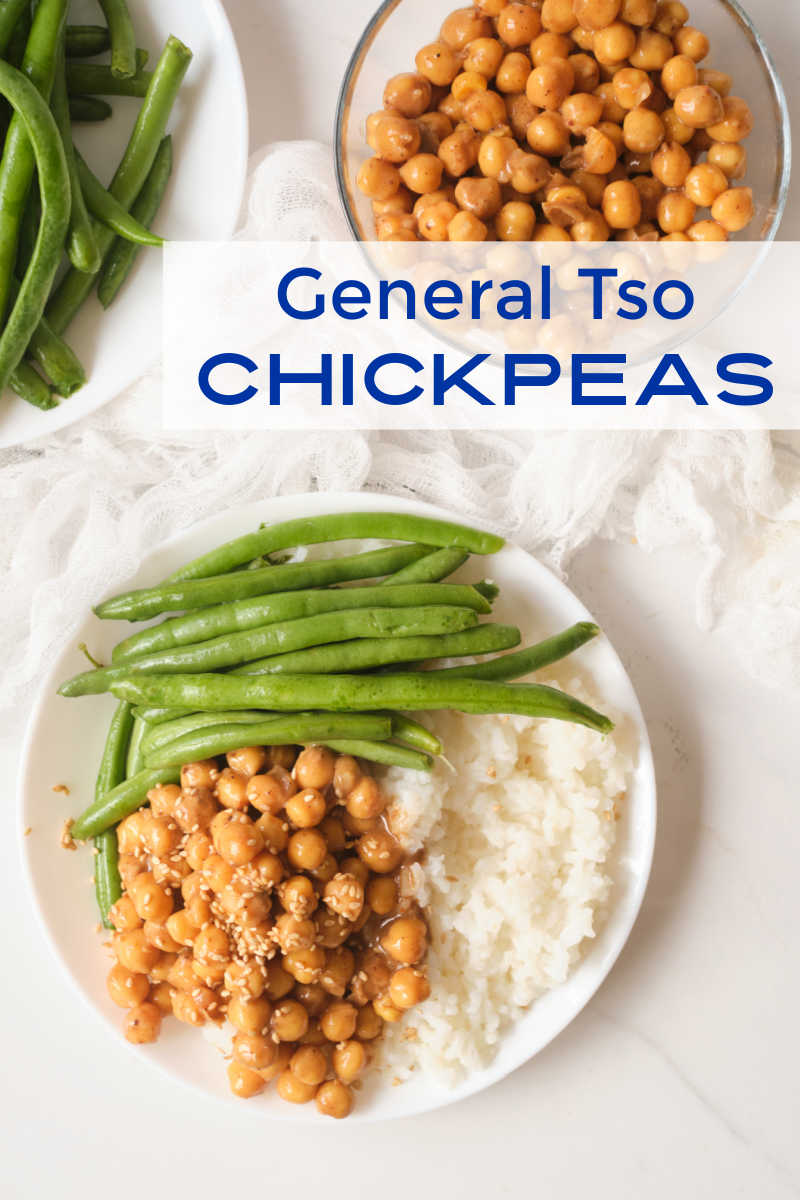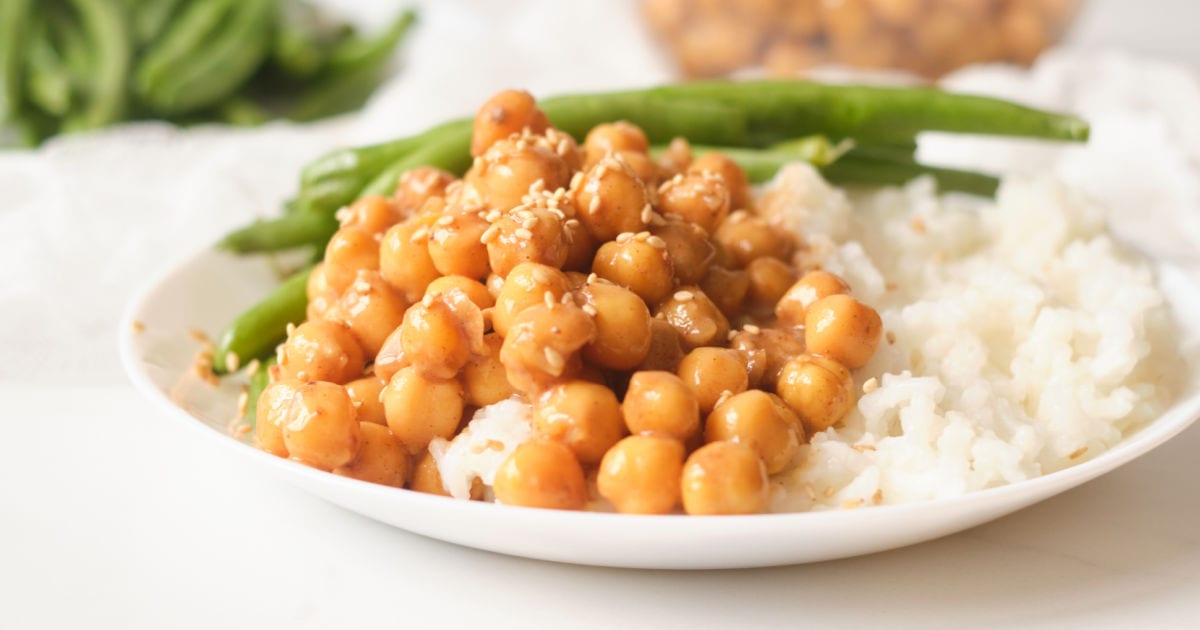 For a quick and easy vegan dinner make General Tso hoisin chickpeas, so you can serve them with rice and your favorite vegetable.
Chinese take-0ut is great, but I love that I can make my own vegan version at home.
This recipe has authentic flavors that are delicious and it is super easy to make.
When you see "General Tso" on a restaurant menu, this sweet sauce often has chicken stock in it even if the sauce is served with a vegan entrée.
My recipe is made with hoisin sauce and has a very similar flavor, but it doesn't contain chicken stock and is vegan.
Hoisin is the Chinese word for "seafood," since it is often served WITH seafood, not because it contains seafood.
There is flavorful sesame oil in the sauce and sesame seeds sprinkled on top.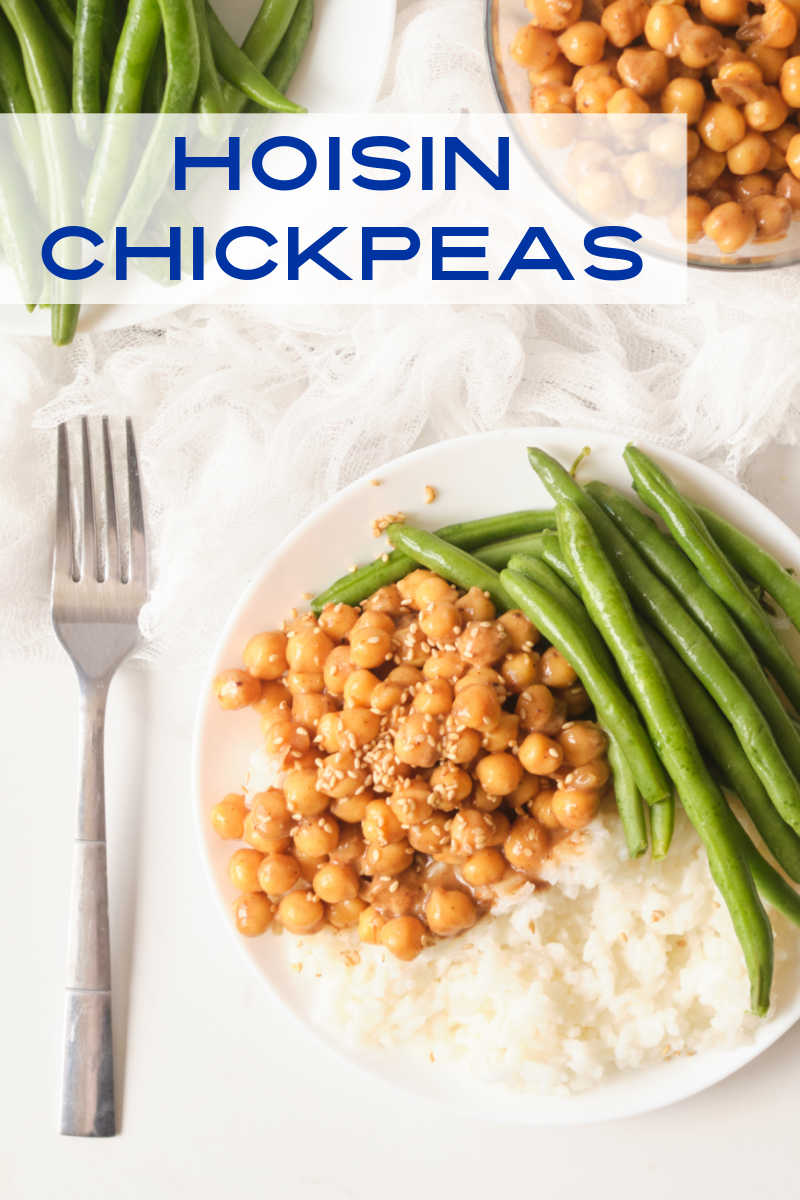 Chickpeas are a delicious vegan option that goes well with the sauce.
You can easily double or triple the recipe, if you are cooking for a bigger crowd.
Serve the hoisin chickpeas with vegetables and steamed rice, so you can have a pretty and satisfying balanced meal.
Green beans are a good flavor combination, but I also like beet greens or broccoli.
Enjoy!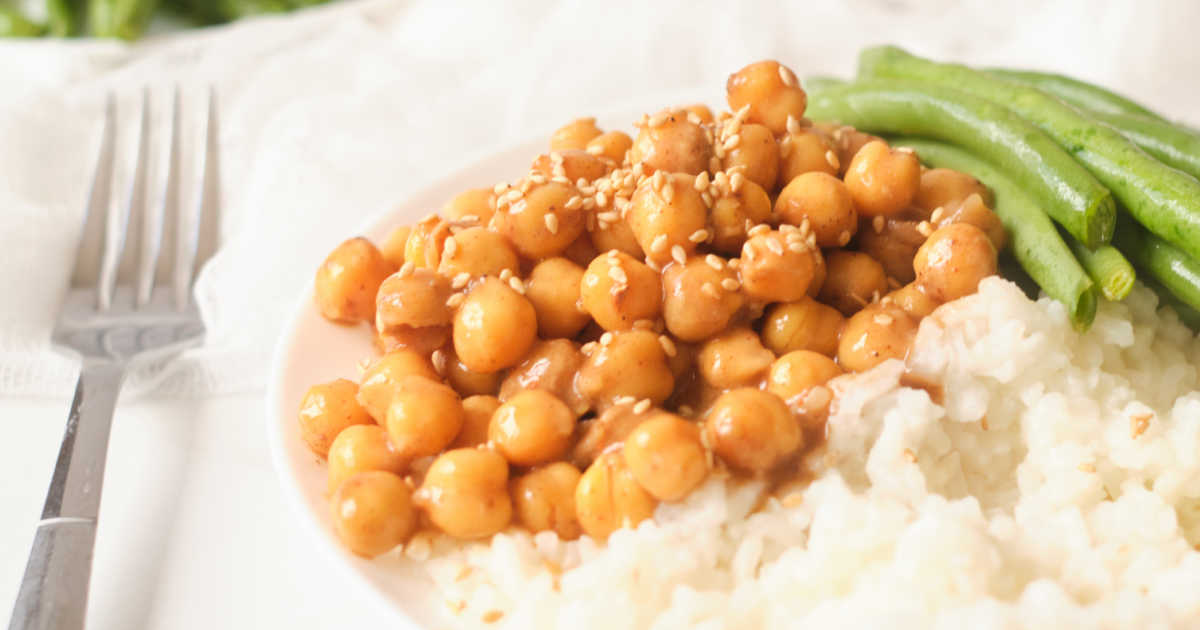 General Tso Hoisin Chickpeas Recipe
Prep time: 10 minutes
Total time: 15 minutes
Serves: 2
Ingredients
15 oz. can Chickpeas
1 t Soy Sauce
1 t Hoisin Sauce
¼ t Sesame Oil
½ t Corn Starch
1 t Sesame Seeds
Supplies
Mixing Bowl
Measuring Spoons
Skillet
Instructions
1) Add the soy sauce, hoisin, sesame oil and corn starch to a bowl and stir together.
2) Drain the chickpeas and stir them into the sauce.
3) Heat in a skillet until warm throughout.
4) Sprinkle with sesame seeds and serve with rice and green beans or another vegetable.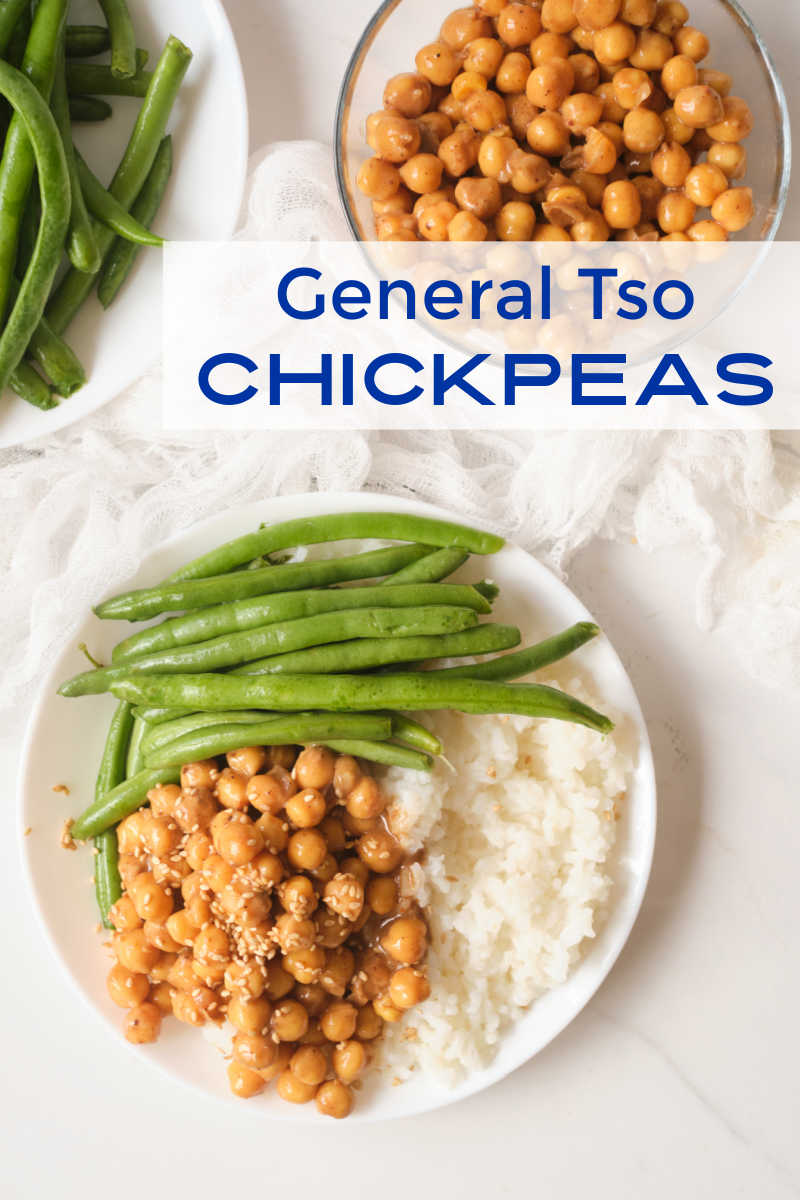 More from Mama Likes To Cook
If you are looking for a sweet something, check out my dessert recipes.
Also, take a look at more of my delicious dinner recipes.
Then take a look at the rest of my vegetarian recipes, so you can have even more delicious fun in the kitchen!