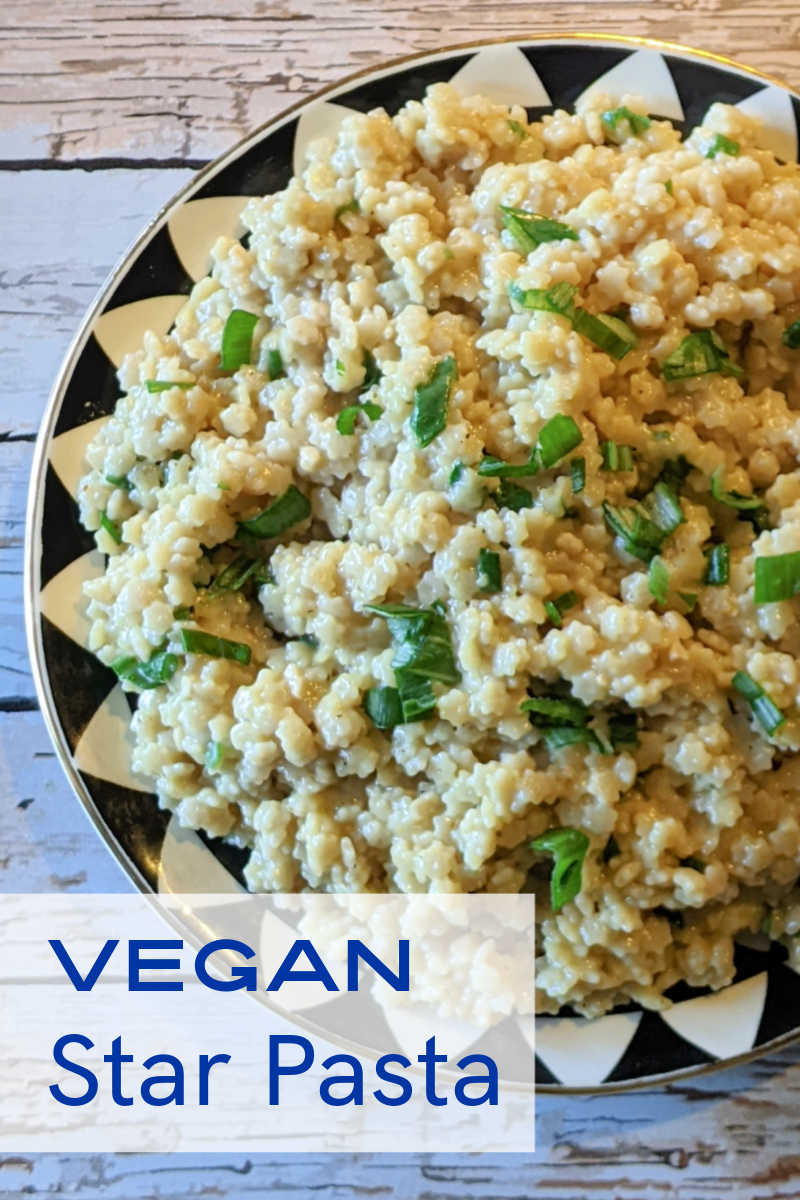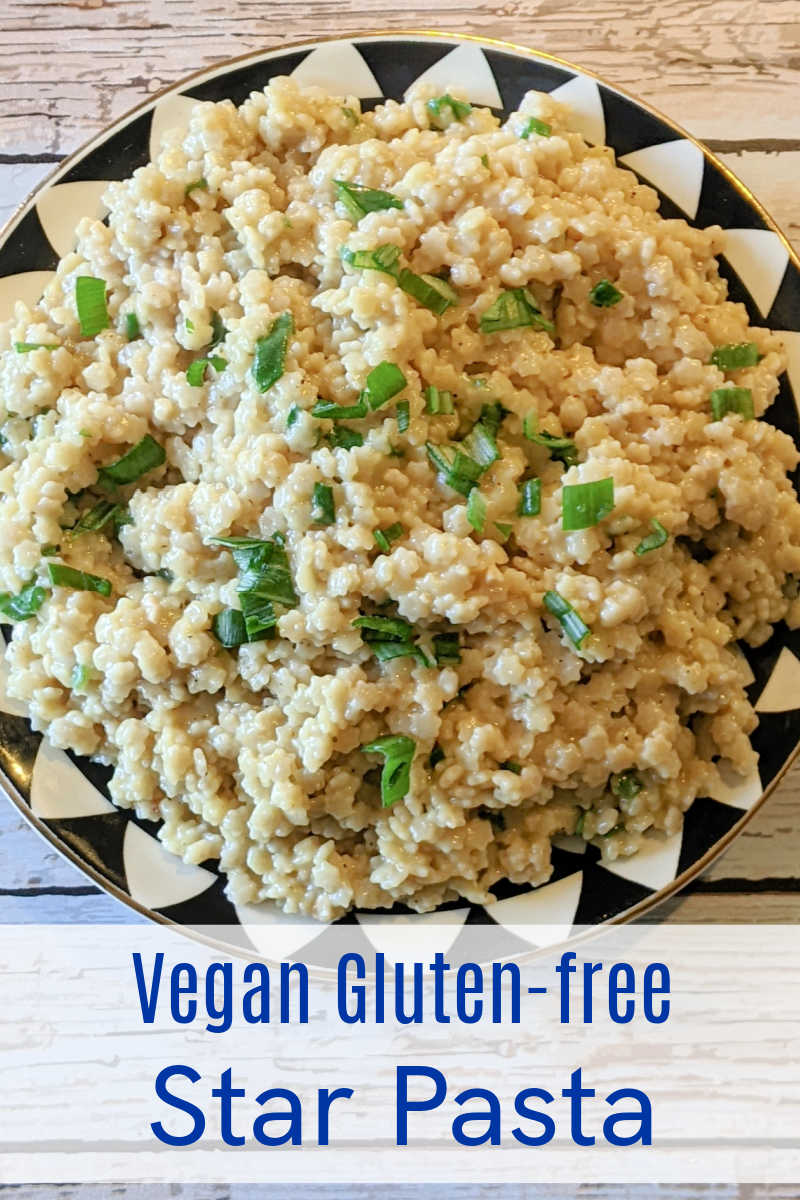 Buttery star pasta recipe so good you'll forget it's vegan and gluten-free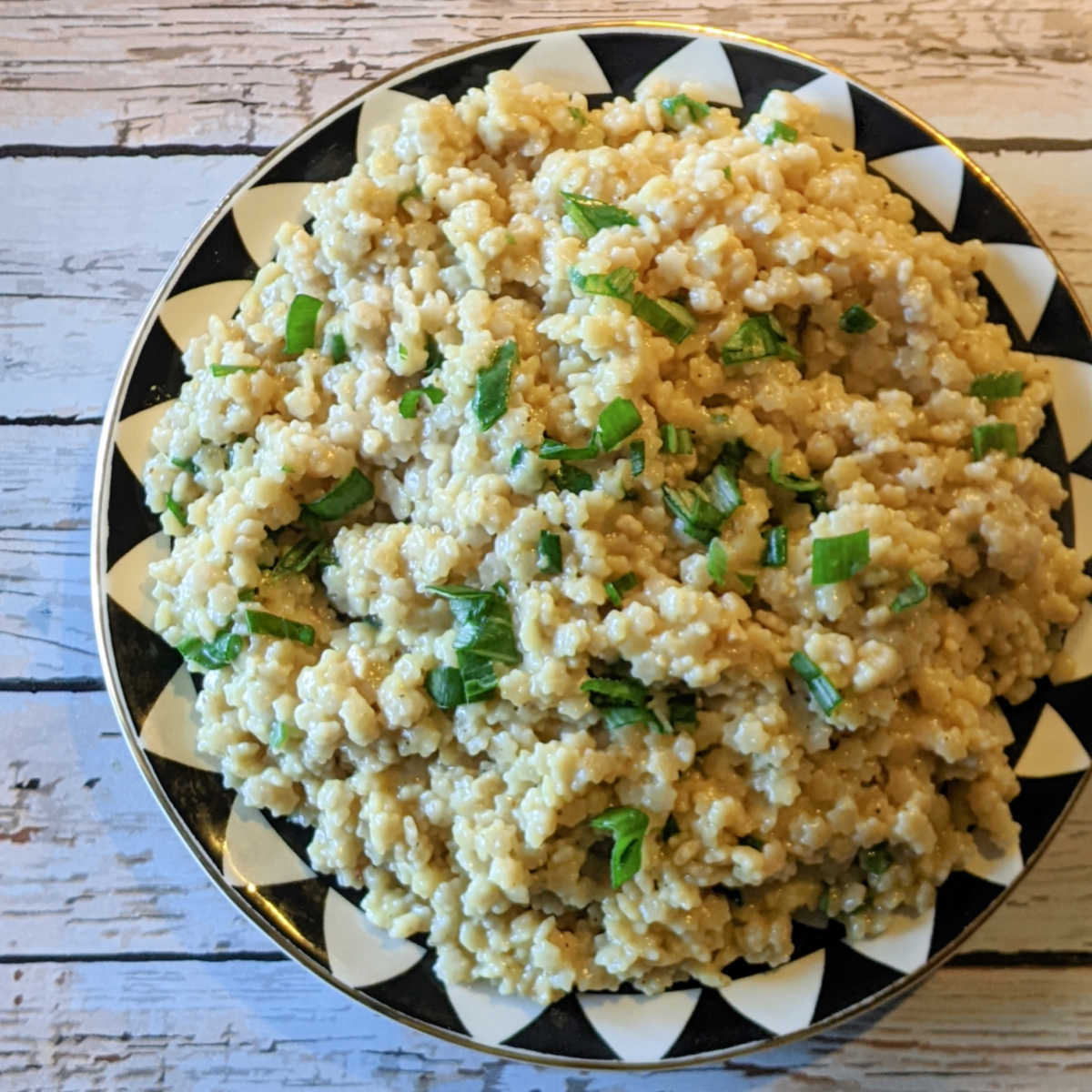 This easy vegan star pasta recipe is made with simple ingredients and can be ready quickly, so it's the perfect weeknight meal for busy families.
The simple pasta recipe is made with Jovial Gluten Free Stelline Organic Brown Rice Pasta and Violife Plant Butter.
It has a creamy texture that reminds me of risotto, but is actually a simple pasta dish.
This recipe is perfect for those who are looking for a vegan or gluten-free option, but it is also great for anyone who wants a delicious and healthy meal.
This recipe is quick and easy to make, and it is sure to please everyone at your table.
It is a great option for an easy weeknight meal, but this comfort food pasta dish tastes like a real treat.
Vegan and Gluten-free
While traditional pasta dishes contain gluten and dairy, my vegan and gluten-free recipe is creamy without them.
This easy side dish has a texture similar to risotto, even though no dairy is added.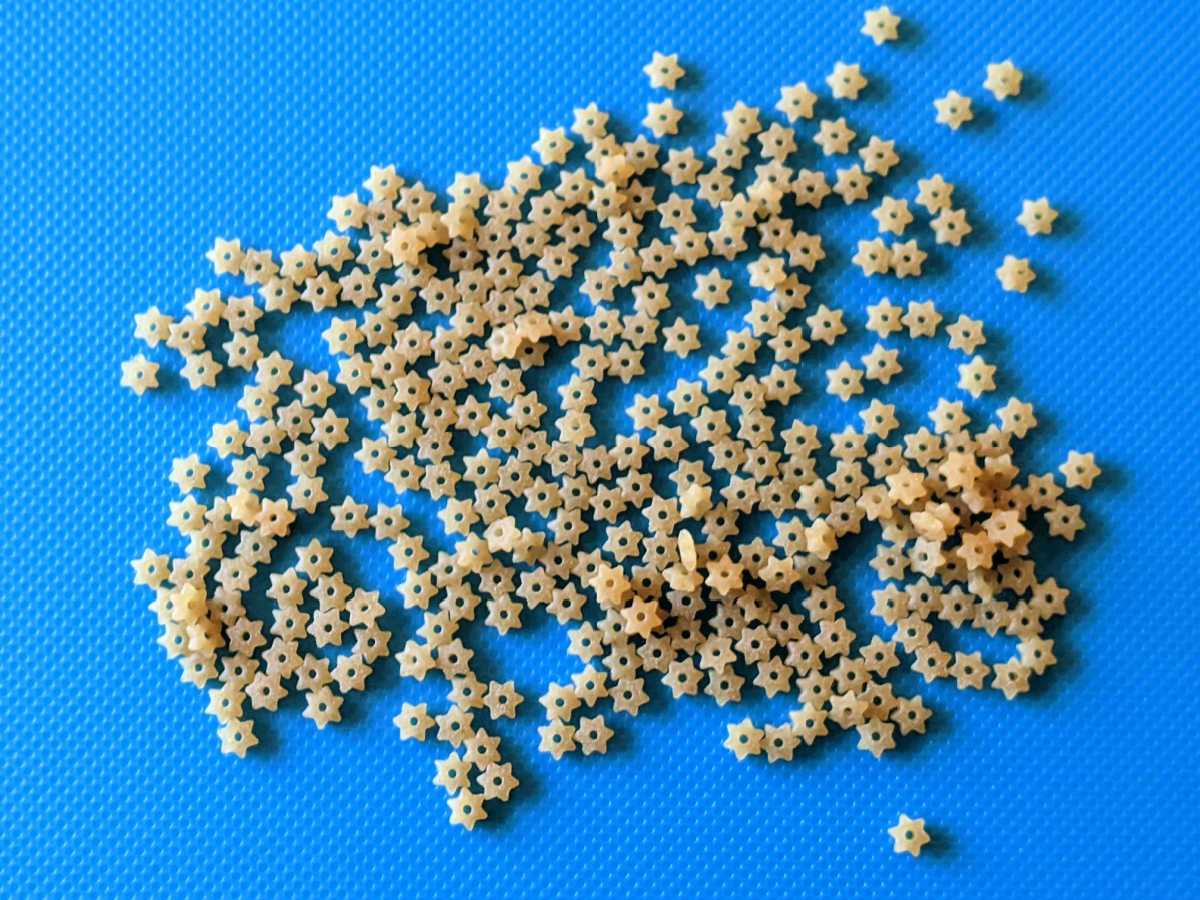 Pastina ~ Star Pasta ~ Stelline
Pastina is an Italian word that means "small pasta."
The pasta is available in a variety of shapes, including the popular star shaped pasta, which is also called "stelline."
This quick-cooking pasta that is traditionally cooked as a soup or as a dish with a creamy sauce.
Star pasta (stelline) is delicious, but it's the star shape that makes it extra fun to eat.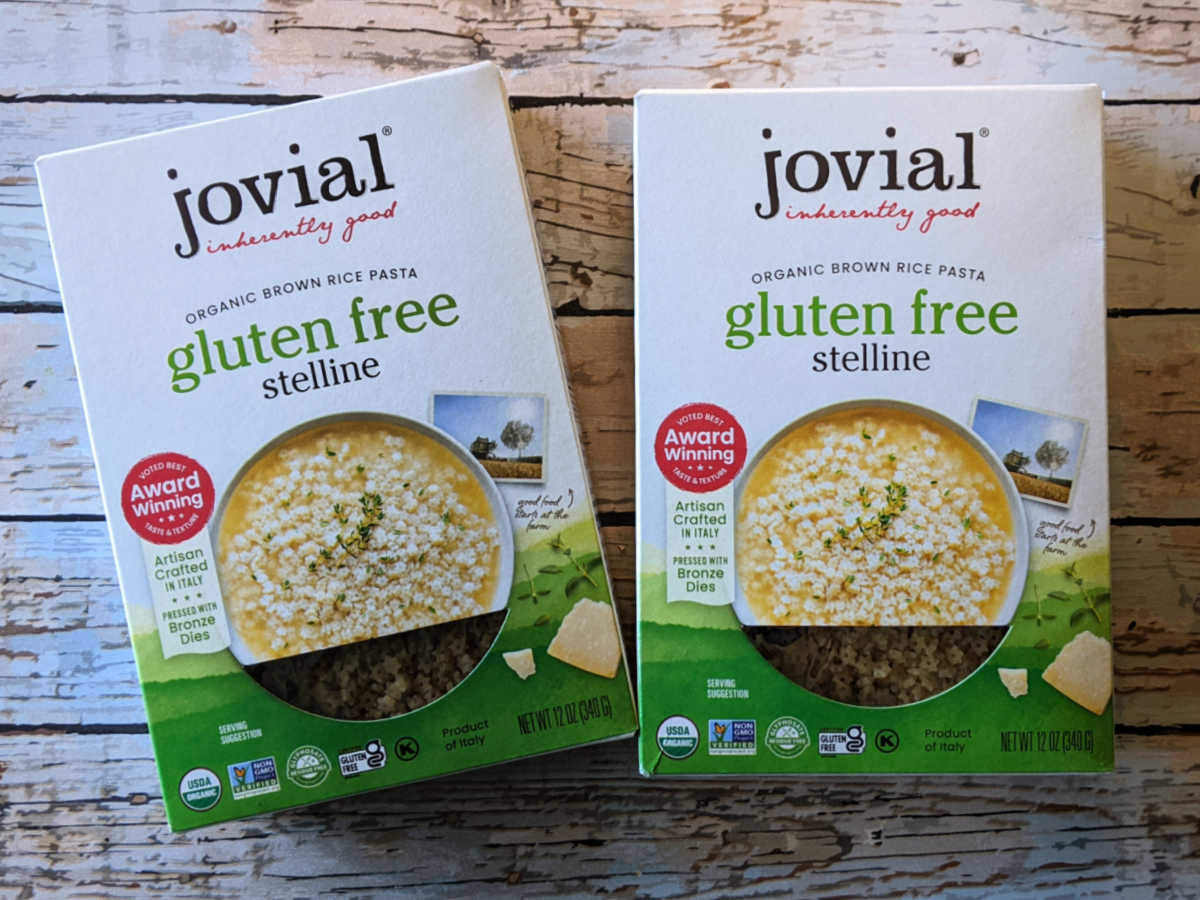 Organic Jovial Vegan Star Pasta
Jovial Gluten-free Stelline pasta is a small, star-shaped pasta that is made from organic brown rice flour.
It is delicious, and also is a good source of protein and fiber.
The vegan star pasta is made in Italy using traditional methods, so it is slowly dried at low temperatures, which helps to preserve its nutrients and flavor.
Jovial Gluten-free Stelline pasta is a good choice for people with gluten intolerance or celiac disease, but can also be enjoyed by anyone.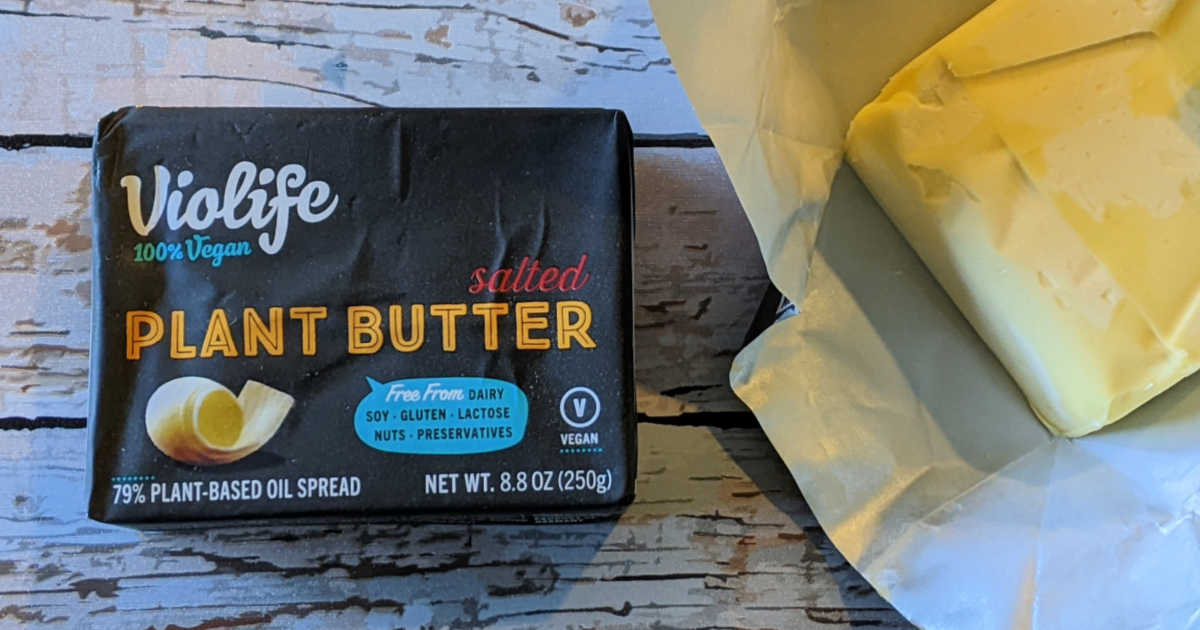 Violife Plant Butter
Vegan Violife Plant Butter is a delicious butter alternative that is free from dairy, soy, gluten, and nuts.
It is also cholesterol-free and trans-fat-free.
The butter is made with plant-based ingredients and does not contain any animal products, so it is a good choice for vegans and vegetarians.
Overall, the plant-based butter has a great taste and creamy texture, so it is a good cruelty-free, and healthy butter alternative.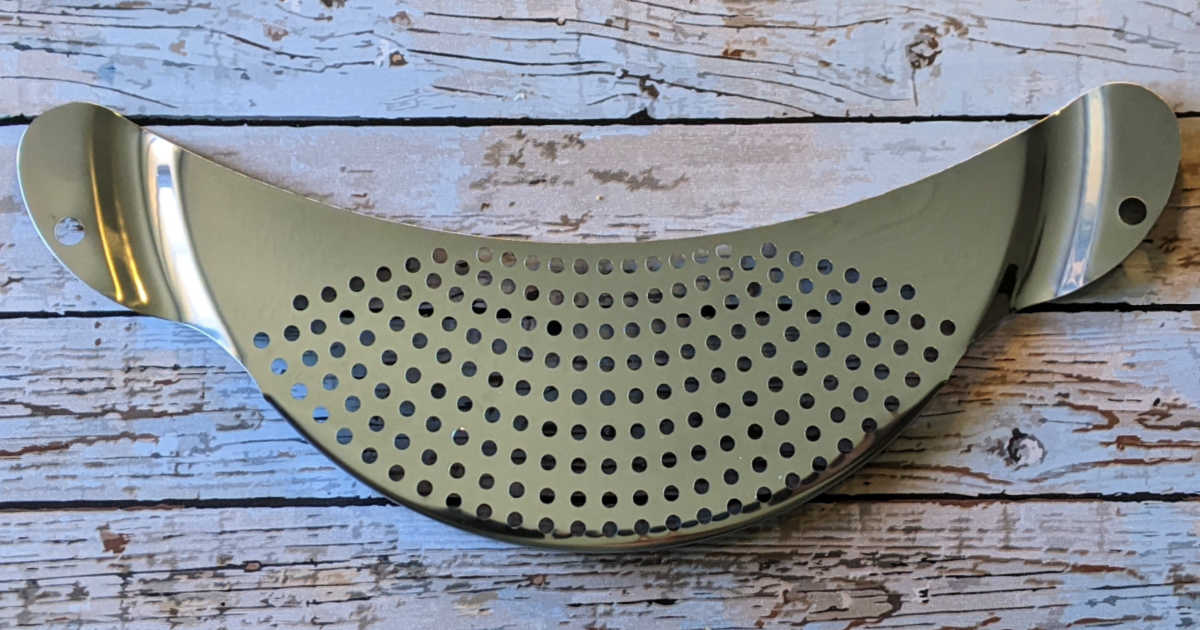 Handheld Pasta Strainer vs. Colander
A stainless steel crescent pot strainer is my choice as a compact kitchen utensil to drain cooked star pasta.
It is simple to use and the pasta remains in the pot, so I can easily just add in the other ingredients.
Also, for this recipe you need to reserve some of the pasta water to add to the dish.
This strainer allows me to easily pour the pasta water into a container as I'm straining the pasta.
If all you have is a colander, that is fine to use.
However, a crescent shaped pot strainer is a fun tool to add to your kitchen supplies and it doesn't take up much storage space.
Vegan gluten-free buttery star pasta is a delicious and easy recipe for all, so gather up the ingredients to make this family friendly comfort food side dish.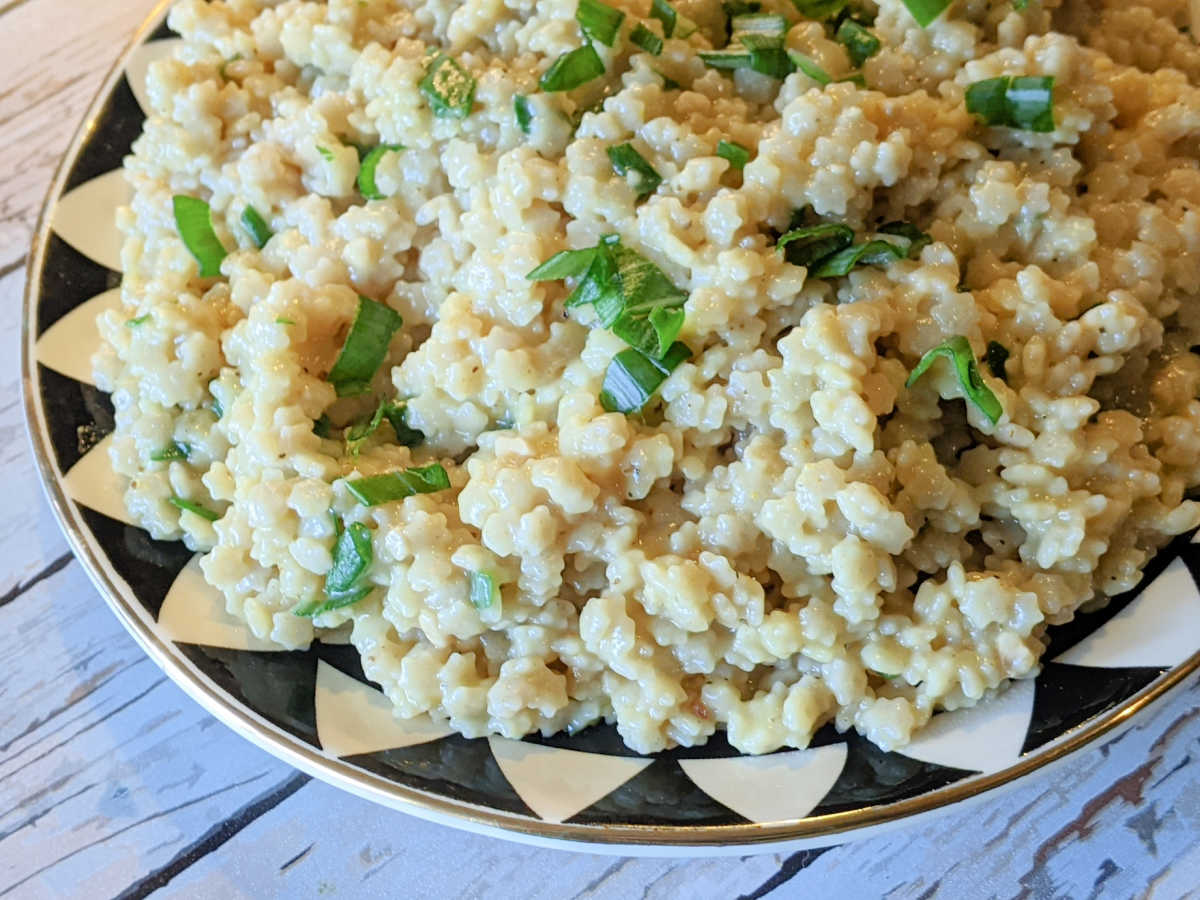 Vegan Star Pasta Recipe
Prep Time: 2 minutes
Cook time: 10 minutes
Yield: 4 to 6 servings
Ingredients
12 oz pkg Jovial Star Pasta – reserve liquid
3 T Violife Plant Butter
¼ cup Green Onions, minced
1 T Granulated Garlic
Salt and Pepper to Taste
Supplies
Pasta Pan
Measuring Spoons
Measuring Cup
Pasta Strainer (I like using a handheld strainer)
Instructions
1) Prepare the pasta according to package instructions, reserving the liquid when you strain it.
2) Add the plant butter to the hot pasta, so that it melts quickly.
3) Stir in the minced green onions, granulated garlic, salt and pepper.
4) Add back in some of the reserved liquid a little at a time until it has a nice, saucy consistency.
5) Serve it while it's hot!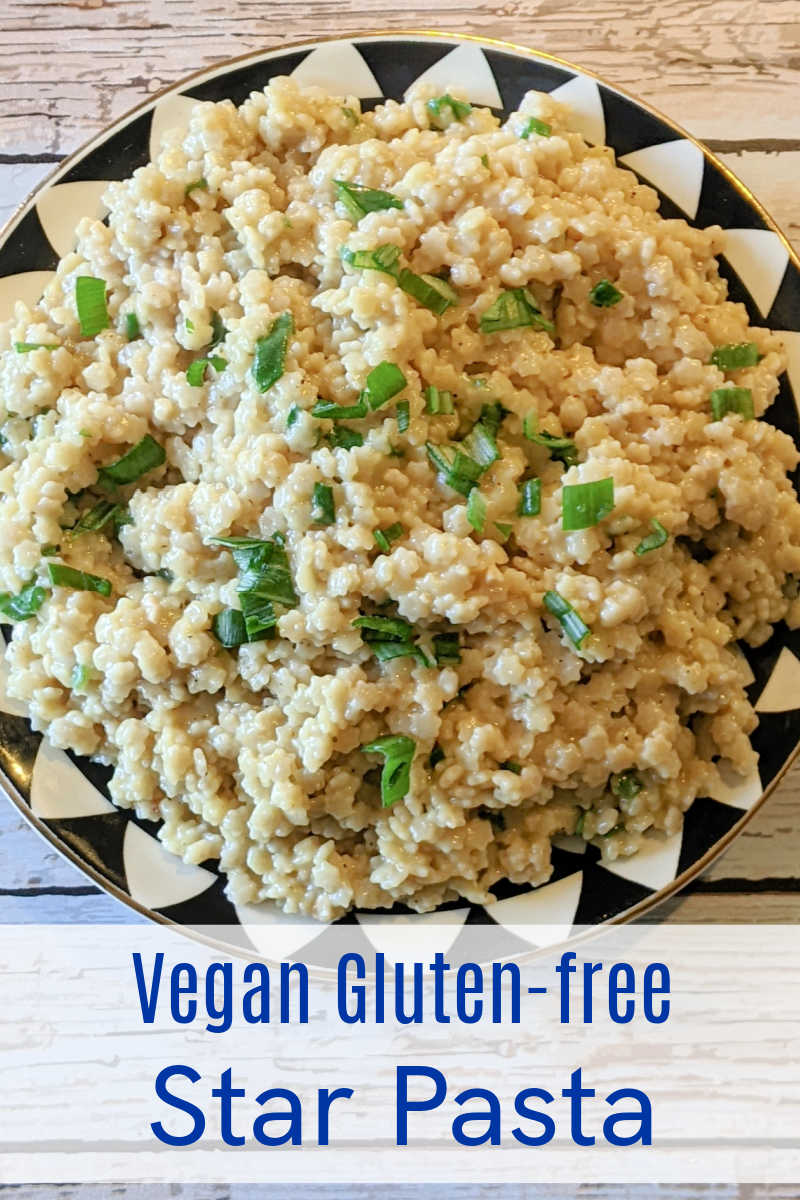 More from Mama Likes To Cook
Check out my vegetarian recipes, so you can get more great ideas for baking, cooking, blending and juicing.
Pasta Recipes
Shop Now
For a beautiful assortment of kitchen necessities and food gifts for the whole family, check out the current deals at these online stores.
Are you ready to have some delicious fun in the kitchen?