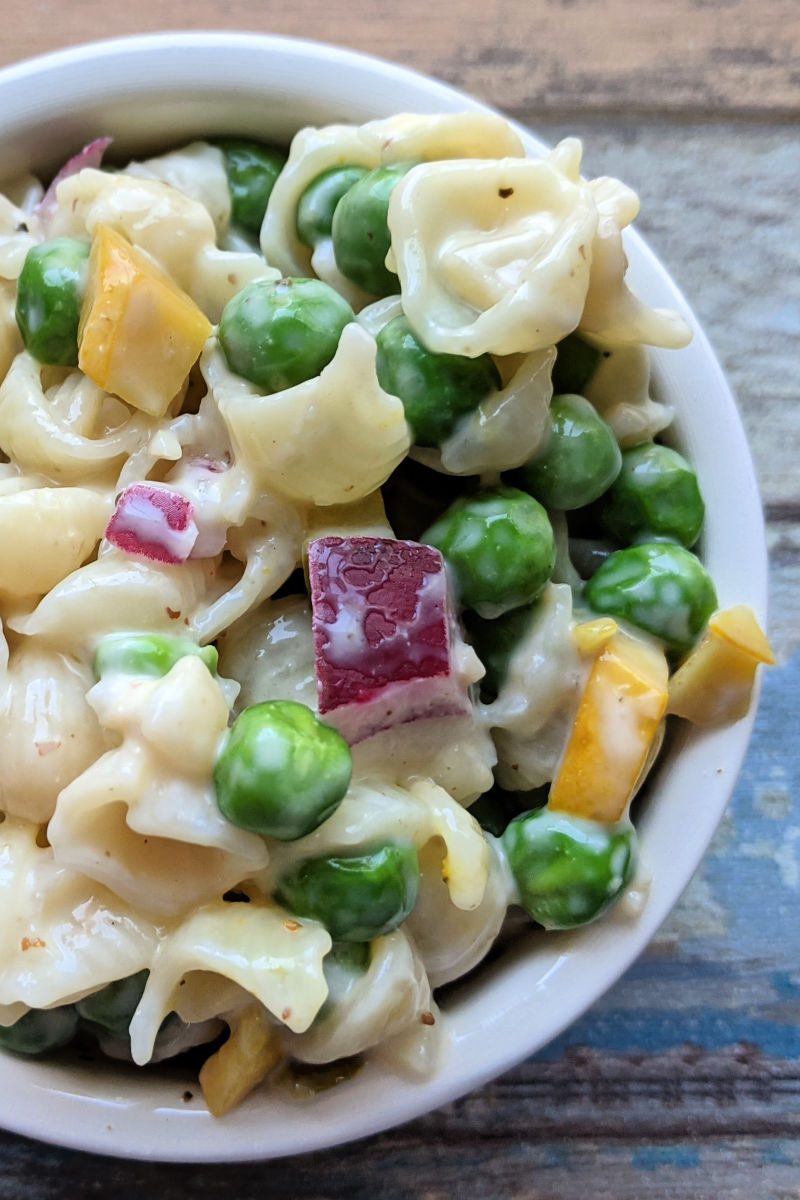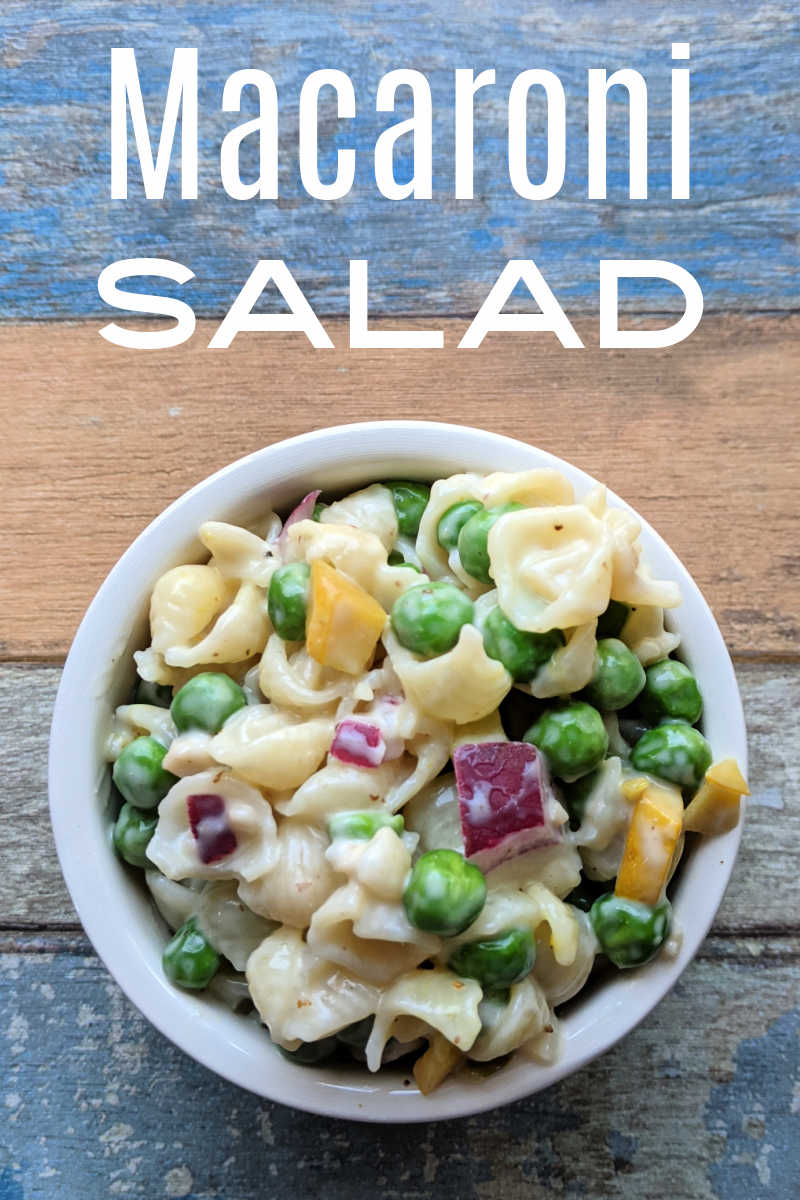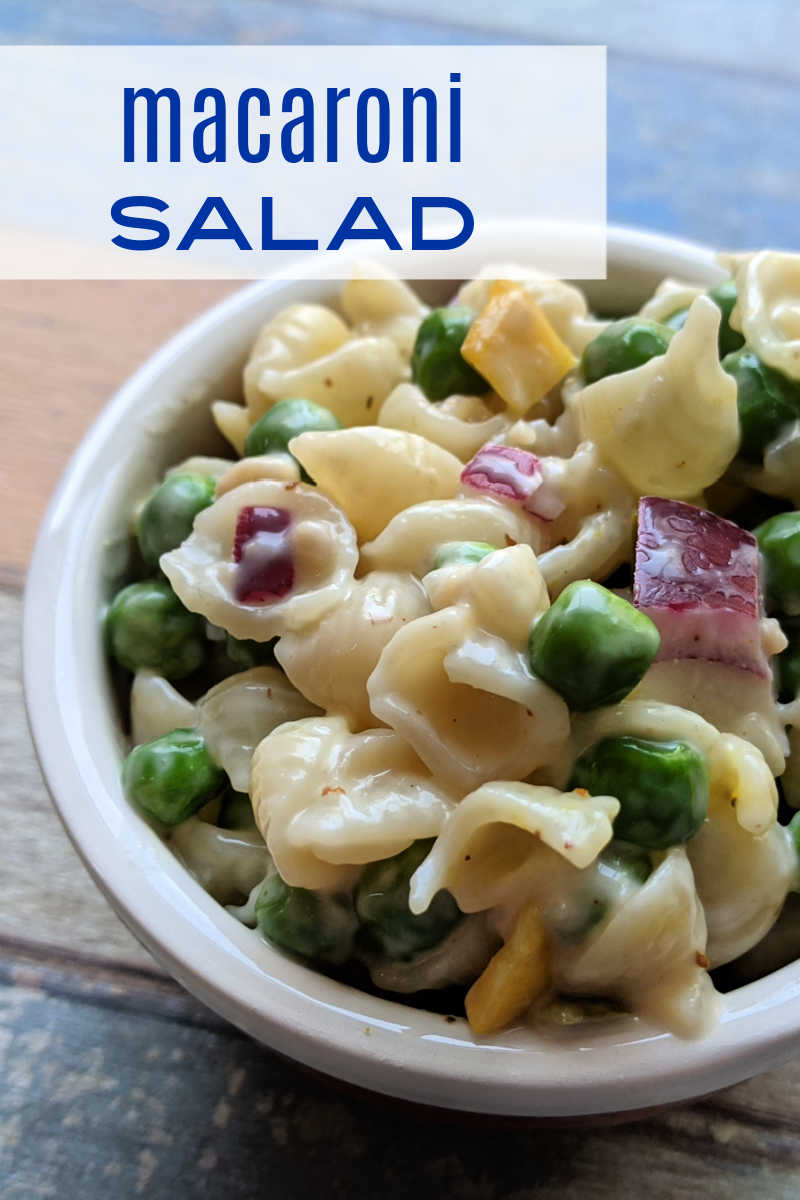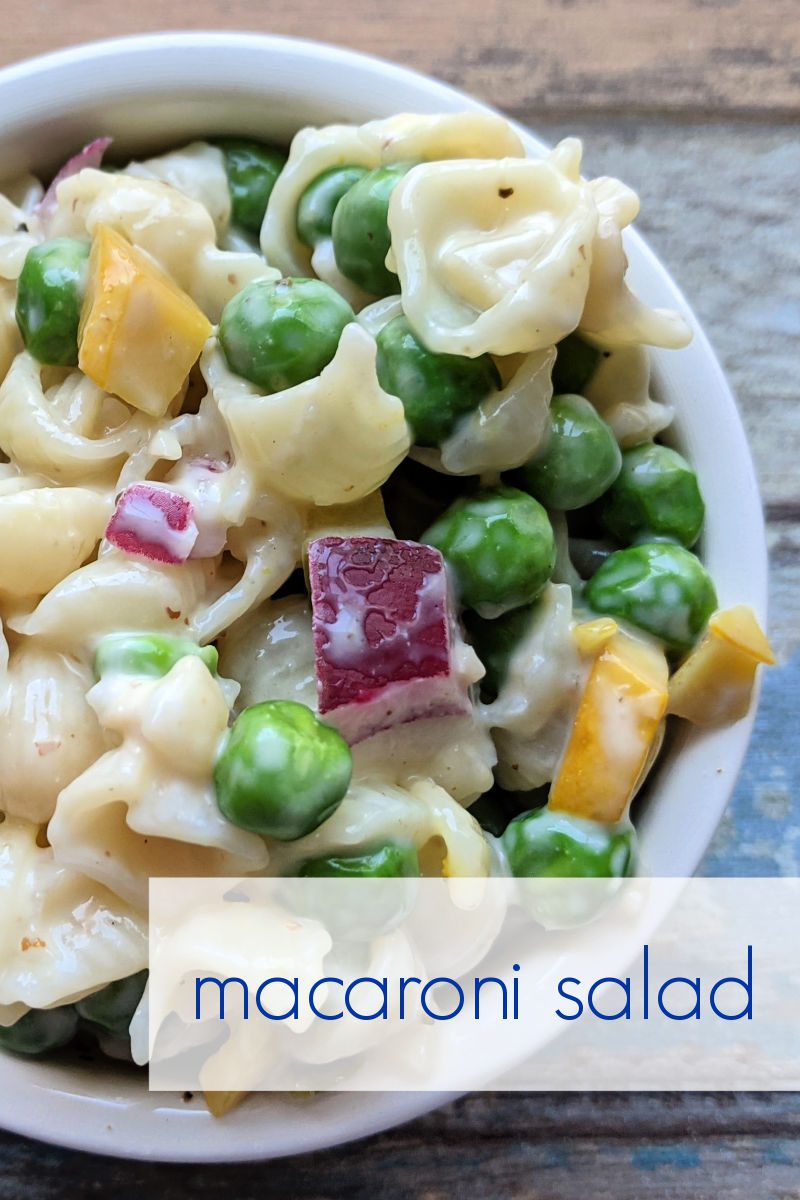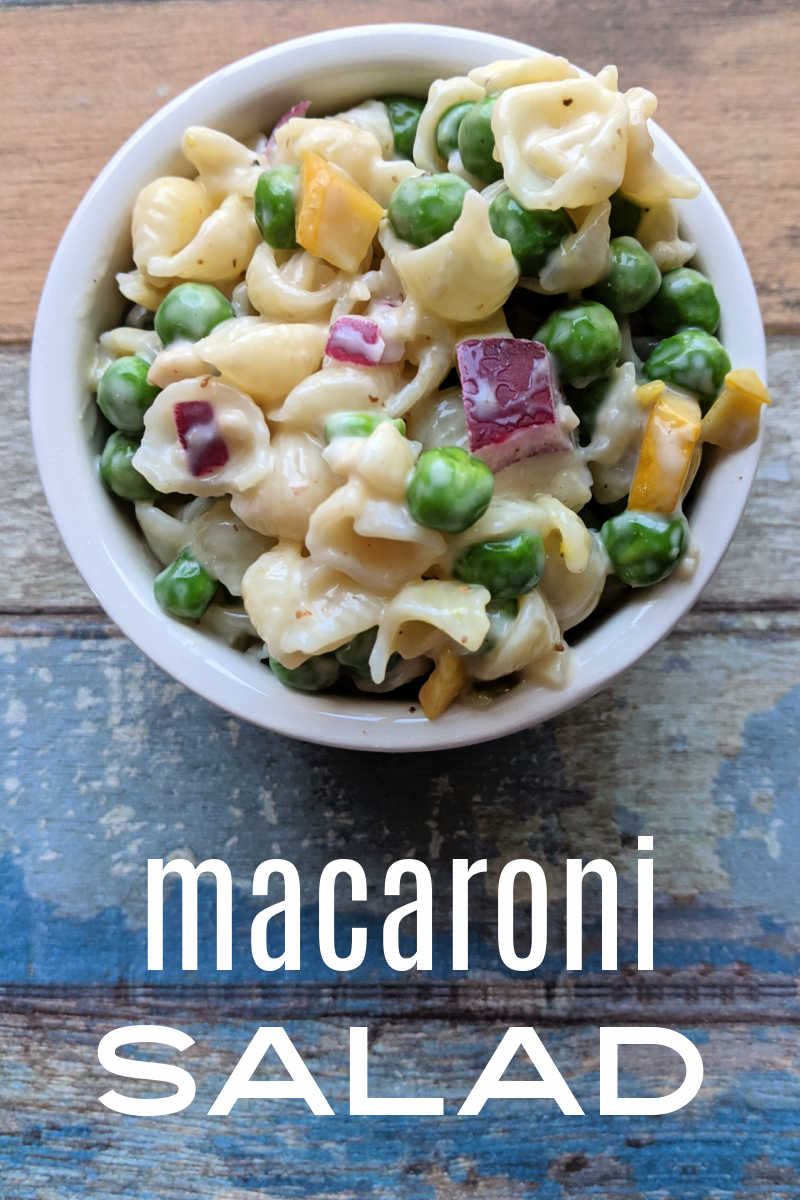 Best Macaroni Salad for Picnics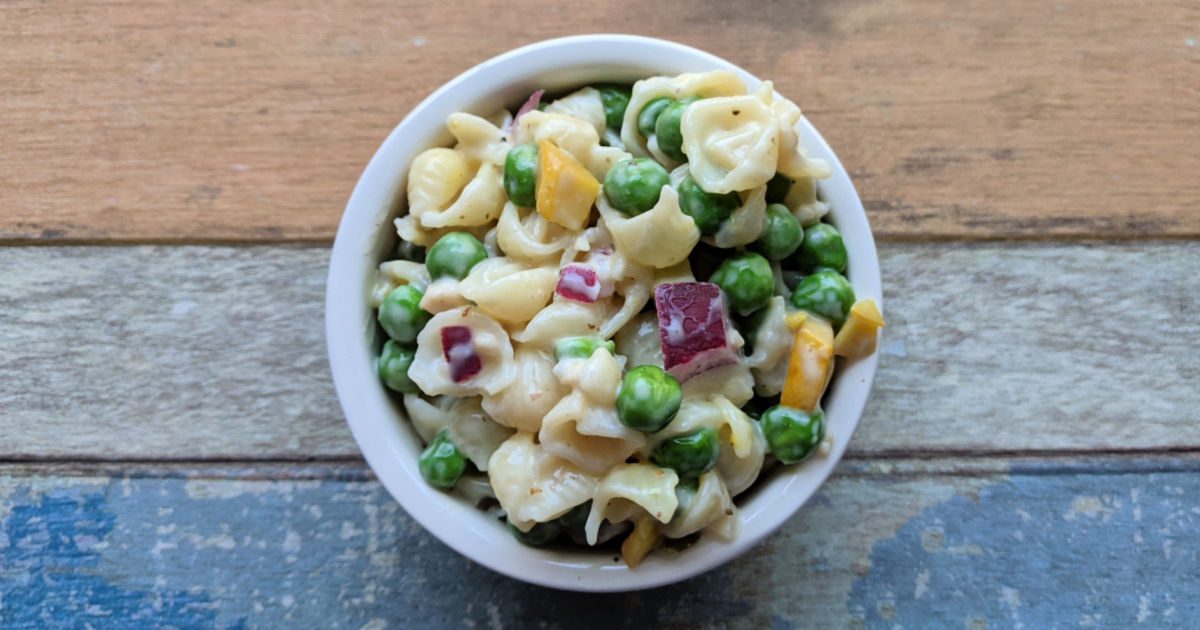 I've always loved macaroni salad with frozen peas, but these days I've changed it up a little from the classic version that my mom made.
It is almost the same, but not quite.
The picnic salad is still easy to make, but I made some minor changes that add to the flavor.
On Summer days, I like to make the salad in the morning before the house has warmed up.
Then we can enjoy the cold salad for lunch or dinner, when I don't want to fire up the stove again.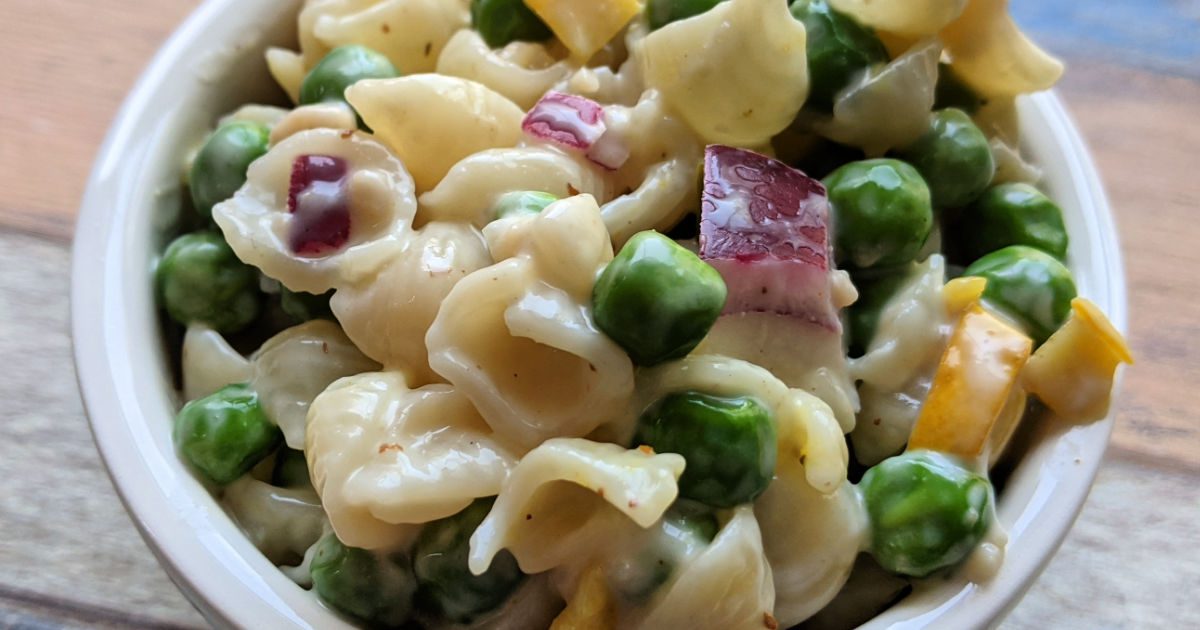 Instead of using a jar of store bought pickle relish in this salad, I made my own relish by chopping up homemade bread and butter zucchini pickles.
The sweet and sour taste of the bread and butter pickles adds a nice burst of flavor the the pasta salad.
Go ahead and get creative with the type of pickles you use for this salad.
Bread and butter pickles are delicious, but other types of homemade or store bought can be used.
A hearty German mustard also adds great flavor, as do the red onions and minced garlic.
The salad is similar to my moms, but I've made the flavor a bit more complex and bold.
Also, it looks extra pretty, since there are lots of peas and extra colors.
Enjoy this salad at home or pack it to take with you for a picnic at a park or at the beach.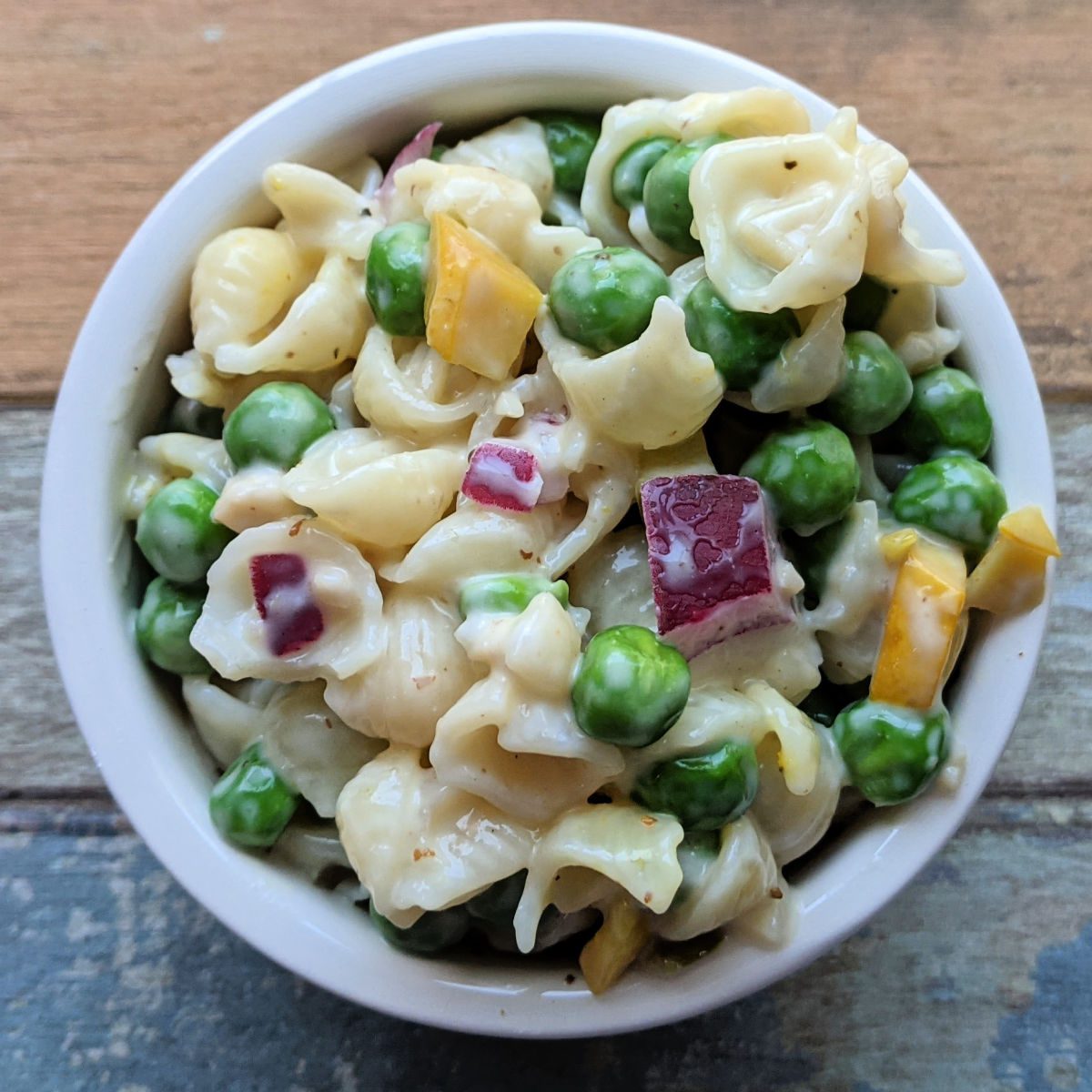 Macaroni Salad Recipe
Ingredients
1 lb. pkg. Macaroni Shells, prepared according to package directions
1 lb. Frozen Peas
½ cup Mayonnaise
¼ cup German Mustard
1 Small Red Onion, chopped
½ cup Bread and Butter Pickles, chopped
1 T Garlic, minced
Pickle Brine as needed for proper consistency
Salt and Black Pepper to taste
Supplies
Large Salad Bowl with cover
Large Spoon
Instructions
1) Prepared pasta according to package directions. Rinse with cold water and drain.
2) Add frozen peas, mayonnaise, German mustard, chopped red onion, minced garlic and chopped pickles to the salad bowl and stir to combine.
3) Fold in the macaroni.
4) Add additional pickle brine, if needed, and sprinkle with salt and pepper to taste.
5) Cover and chill in the refrigerator until ready to serve.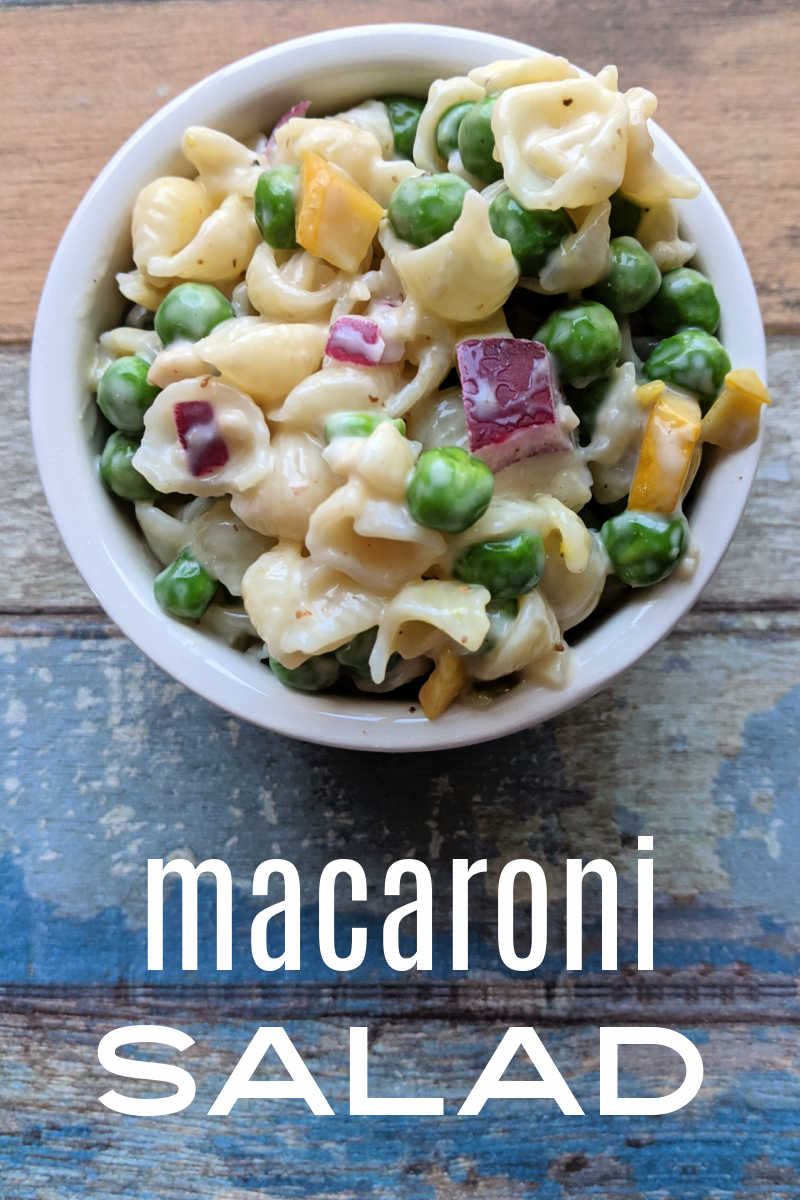 More from Mama Likes To Cook
Salad Recipes
Pasta Recipes