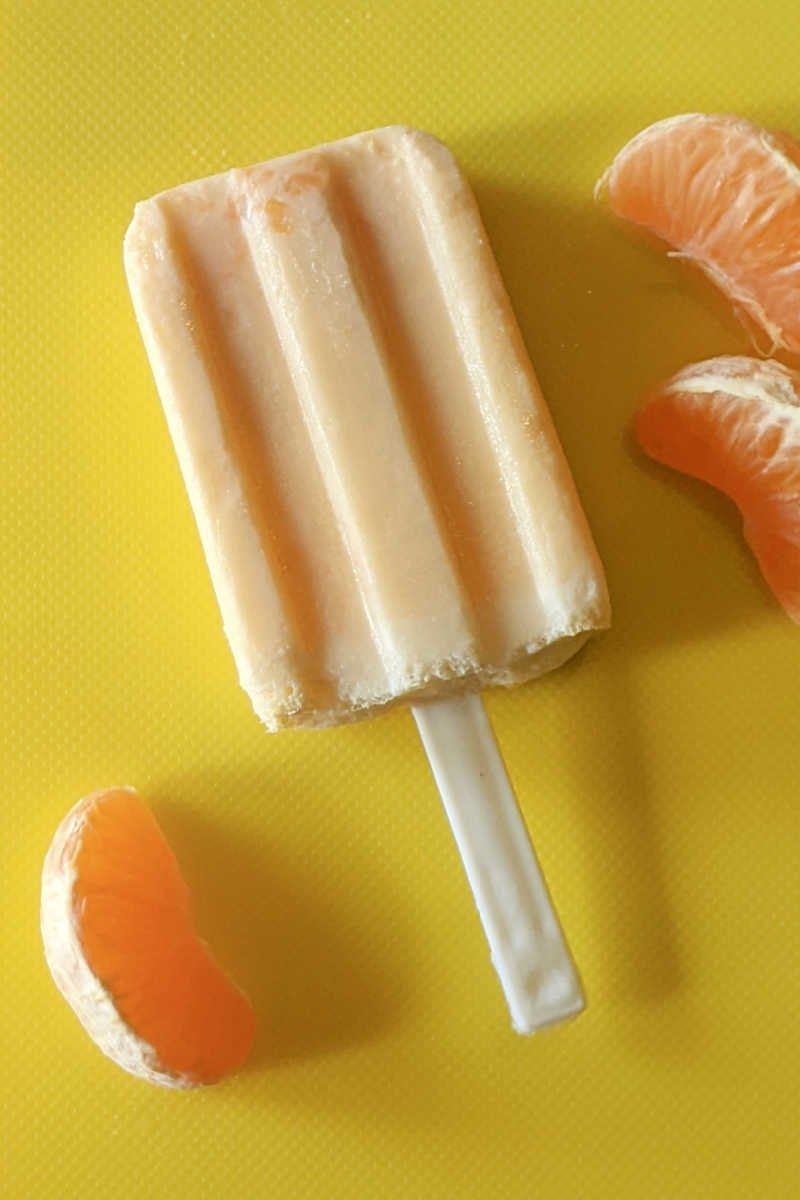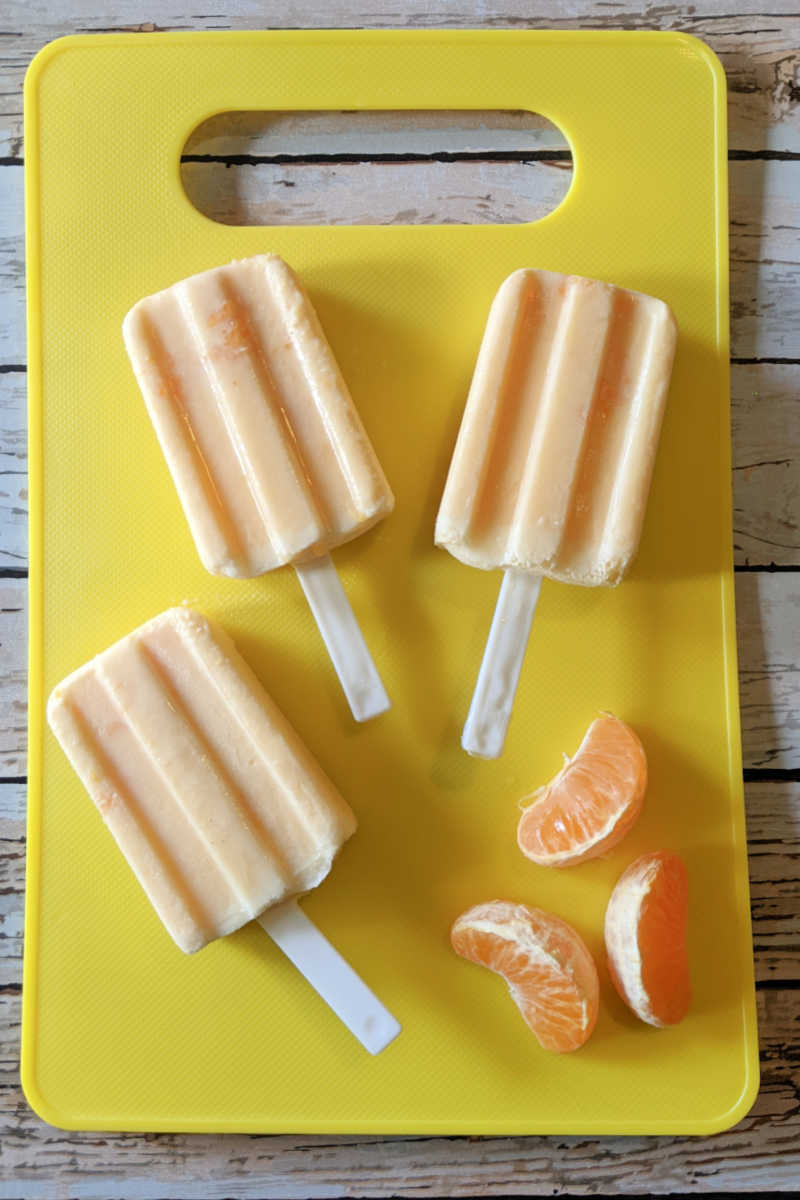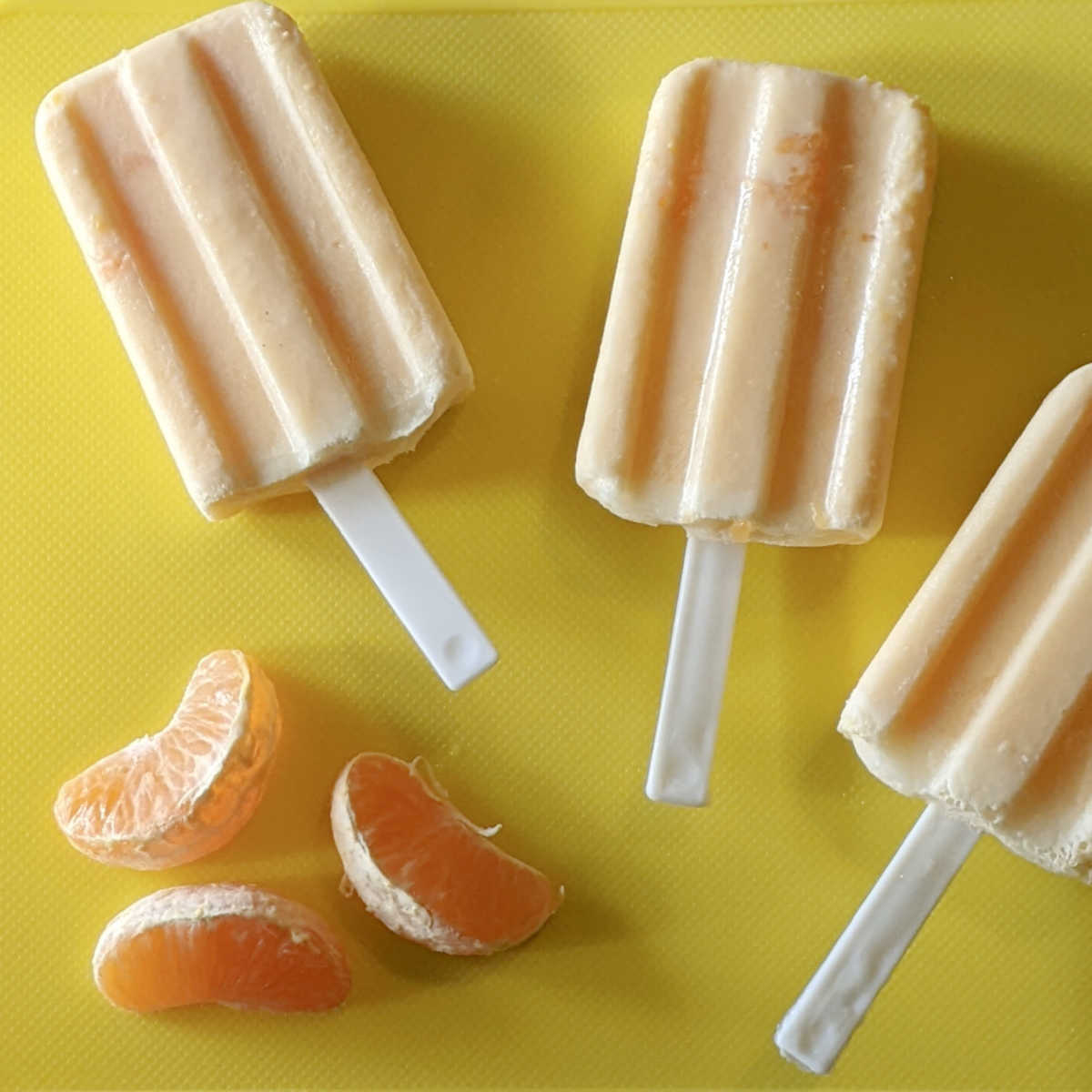 These refreshing tangerine yogurt popsicles are made with Ojai Pixie tangerines, a sweet and juicy variety of citrus fruit.
The popsicles are also made with plain yogurt, which adds creaminess and protein.
You can either add a sweetener or just make the tangerine yogurt popsicles without any added sweetness.
These popsicles are quick and easy to make and pop in the freezer, and they are a delicious way to cool down on a hot day.
We usually think of popsicles as dessert, but these are perfectly suited for breakfast as well.
There are many reasons why homemade popsicles can be better than store bought.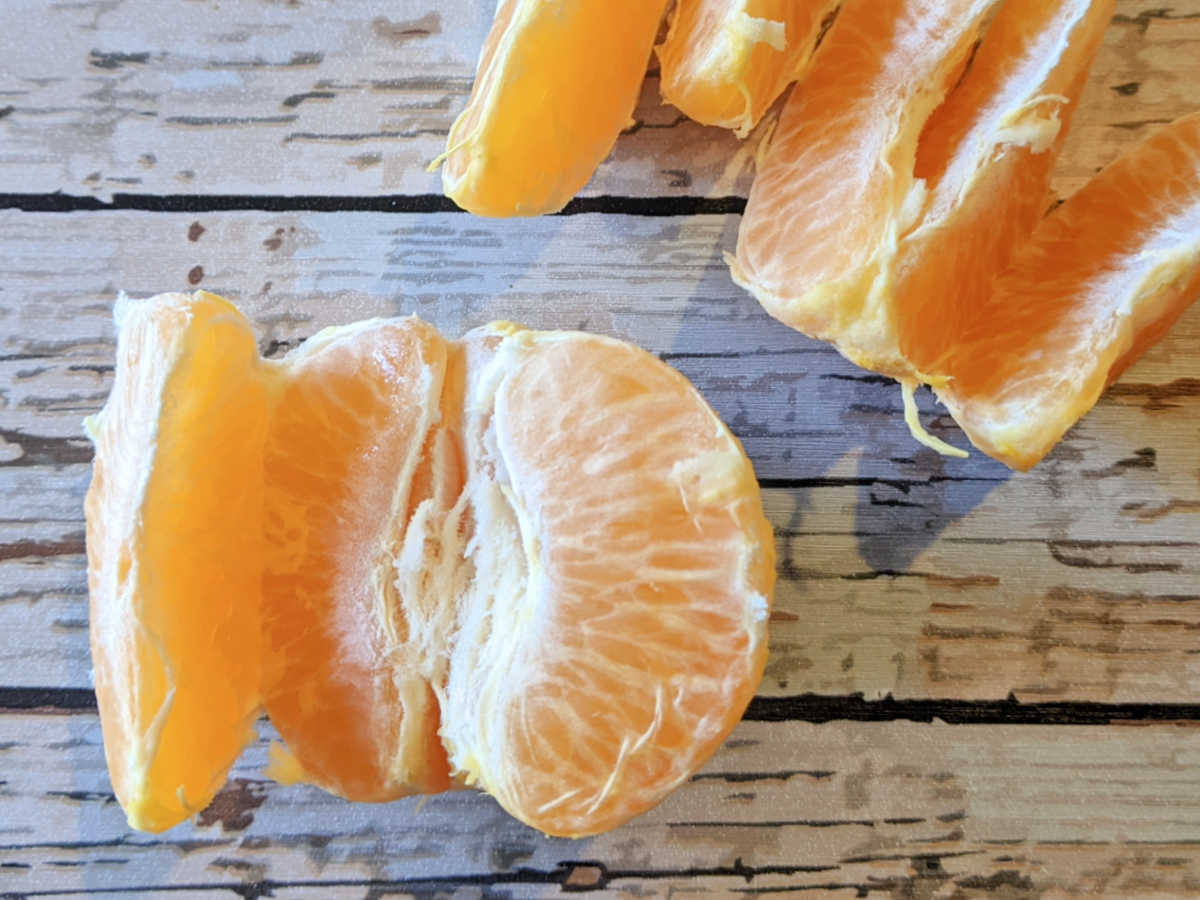 Here are a few:
Homemade popsicles can be made with fresh ingredients, which gives them good, natural flavor.
You have control over the amount of sugar and other ingredients in your homemade popsicles.
Homemade popsicles are a fun opportunity to get creative in the kitchen.
Also, you can save money by making your own popsicles.
If you're looking for a delicious and healthy treat, I encourage you to give homemade popsicles a try. You won't be disappointed!
I hope you enjoy these delicious and refreshing tangerine yogurt popsicles!
They are a great way to cool down on a hot day, and they are also a healthy snack.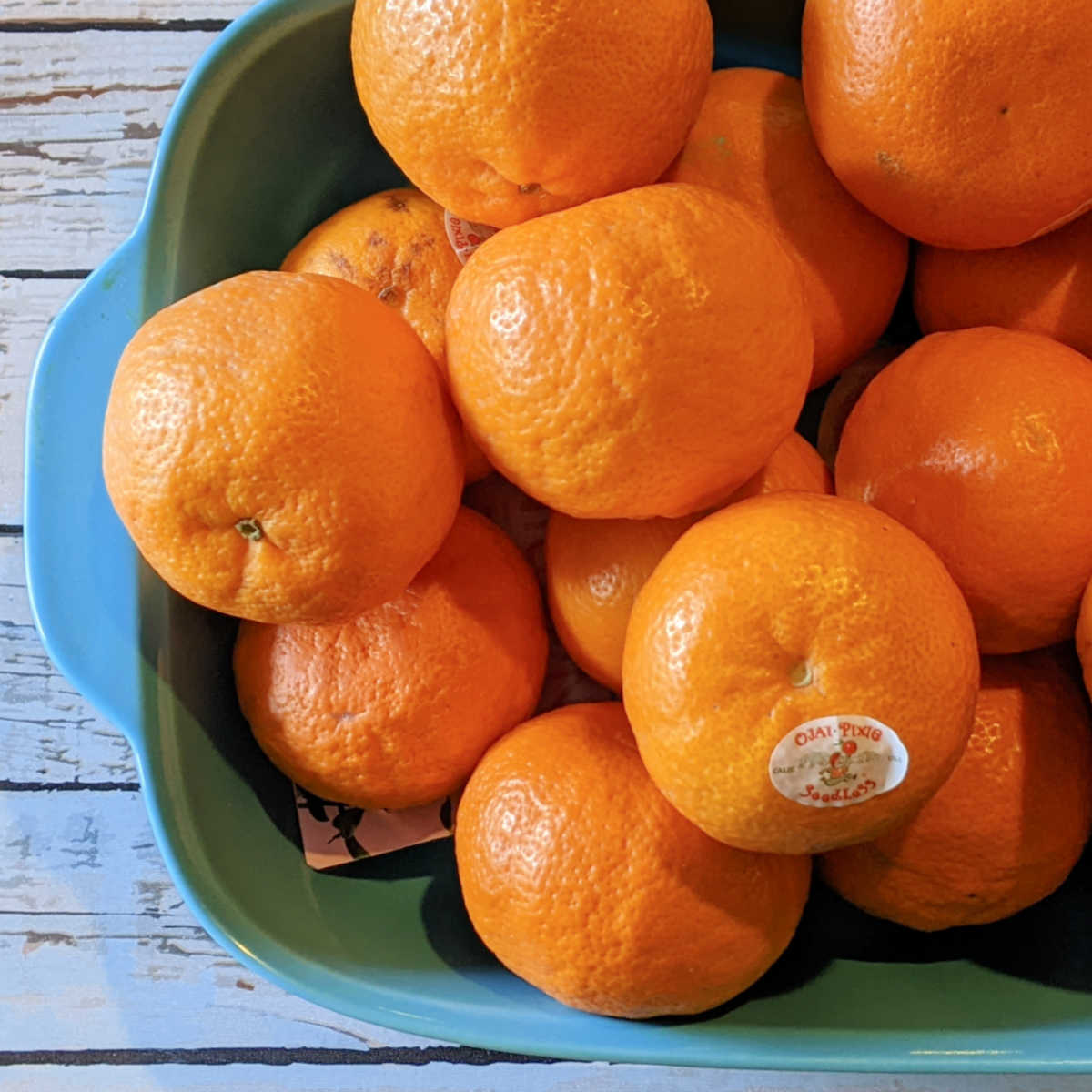 Melissa's Ojai Pixie Tangerines
Ojai Pixie Tangerines are a variety of tangerine that are grown in the Ojai Valley of California.
They are seedless, and have a sweet, delicious flavor.
This citrus fruit is a popular choice for eating fresh as is or in recipes like this one.
Ojai Pixie Tangerines are typically in season from March through May.
The Ojai Valley is a beautiful region in California that is known for its rolling hills, citrus groves, and lavender fields.
This Tangerine is a popular choice for locals and visitors alike, so I look forward to them every year.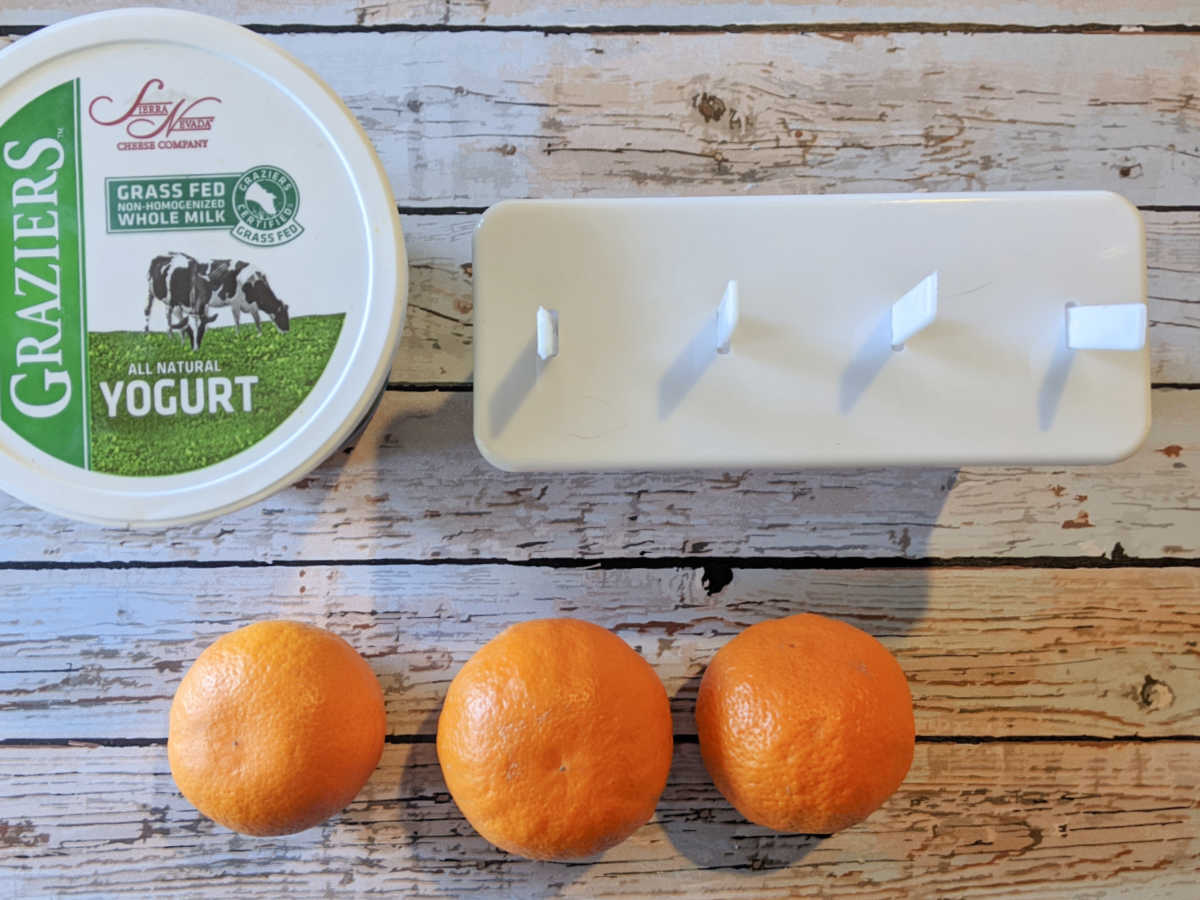 Plain Yogurt
I use plain yogurt, not flavored or sweetened, when I make the Pixie Tangerine popsicles for dessert or breakfast.
Yes, all of the ingredients are perfect for a healthy breakfast.
Yogurt has protein for energy, calcium for bone health, and probiotics for gut health.
The texture adds creaminess to the ice pops and gives them a tangy flavor.
These popsicles are healthy and delicious, so they are perfect for a warm summery day.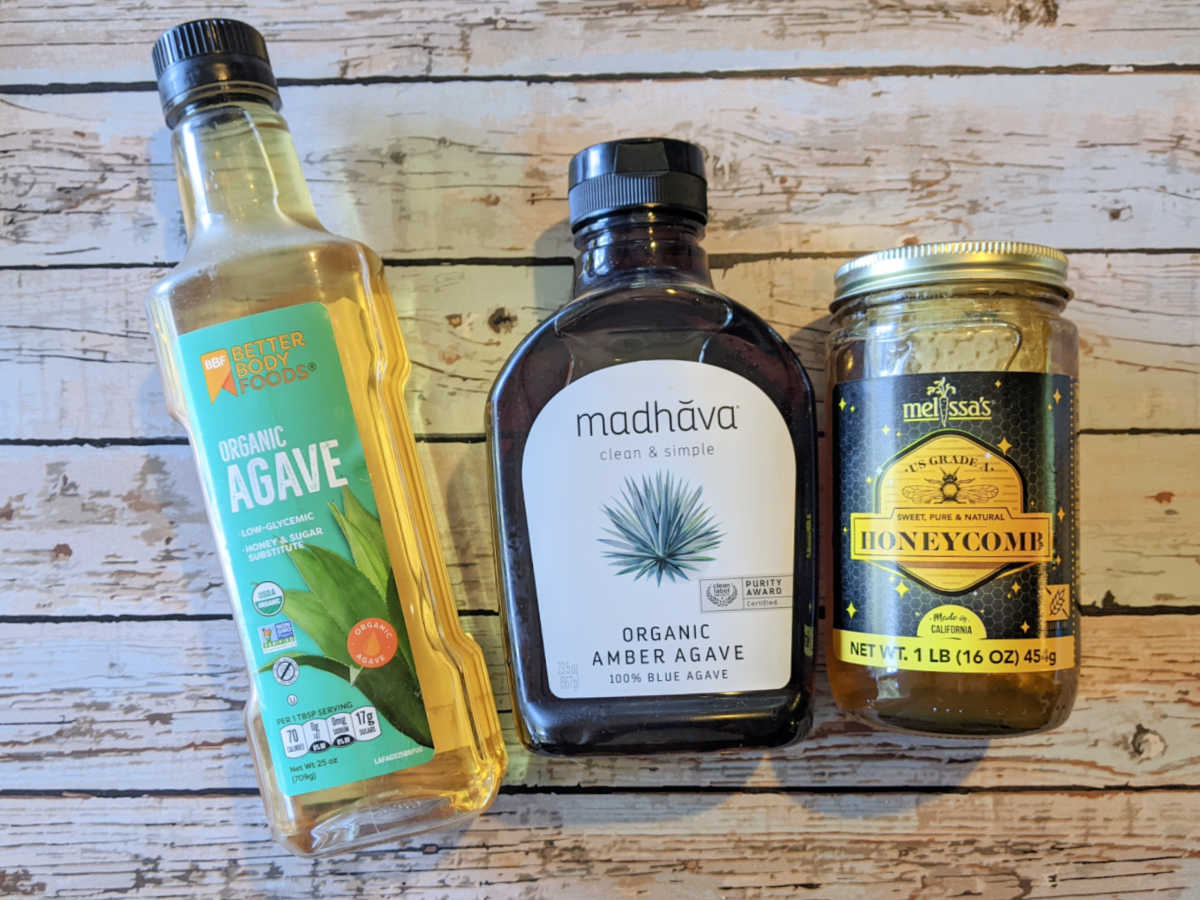 Optional Sweeteners for Popsicles
These tangerine yogurt popsicles are perfectly delicious, when they are made with just plain yogurt and Ojai Pixies.
However, you can also add some extra sweetness to them, if you'd like.
Following are options for popsicle sweeteners that are not white sugar.
When choosing a non-sugar sweetener for popsicles, it all comes down to your preference.
Currently, I have honey, monk fruit and agave in my kitchen, since those tend to be my favorites.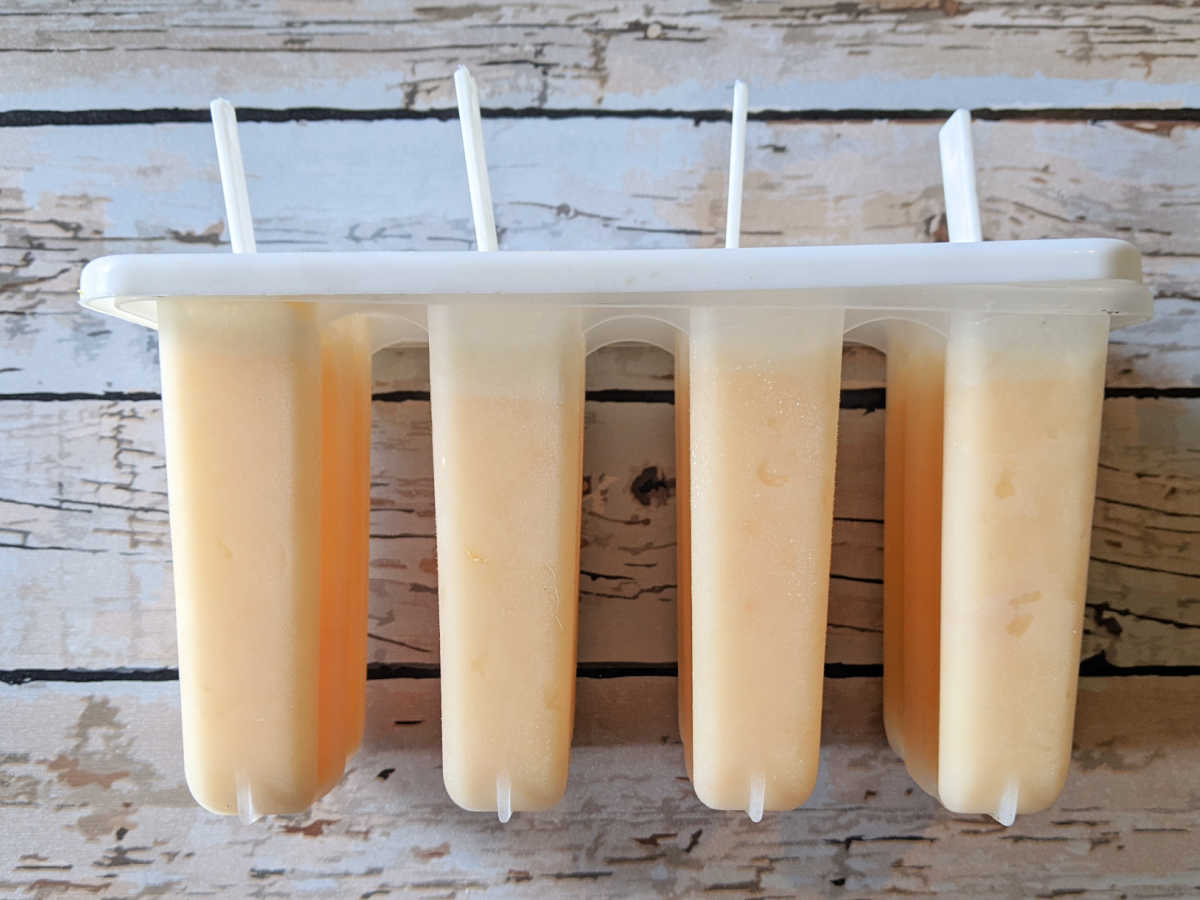 Popsicle Molds
Any type of popsicle mold will work with this recipe, but you may need to adjust the quantities for a mold that is either larger or smaller than mine.
The ice pop mold that I used has four cavities and each one holds a little more than a half cup of liquid.
When choosing a popsicle mold, there are a few things to consider:
Material: Popsicle molds can be made from a variety of materials, including plastic, silicone, and metal. Plastic molds are the most common type, and they are relatively inexpensive. Silicone molds are more durable and reusable, but they can be more expensive. Metal molds are the most durable, but they can be the most expensive.
Size: Popsicle molds come in a variety of sizes, from small molds that hold a few popsicles to large molds that hold dozens of popsicles. The size of the mold will depend on how many popsicles you want to make and how much storage space you have.
Shape: Popsicle molds come in a variety of shapes, including basic geometric shapes, animal shapes, and character shapes. The shape of the mold will depend on the type of popsicles you want to make and the look you are going for.
Features: Some popsicle molds come with features such as drip guards or removable sticks. These features can make it easier to make and enjoy popsicles.
Once you have considered these factors, you can choose the popsicle mold that is right for you.
Or you can do as I have and get a variety of molds to make an interesting assortment of popsicles often.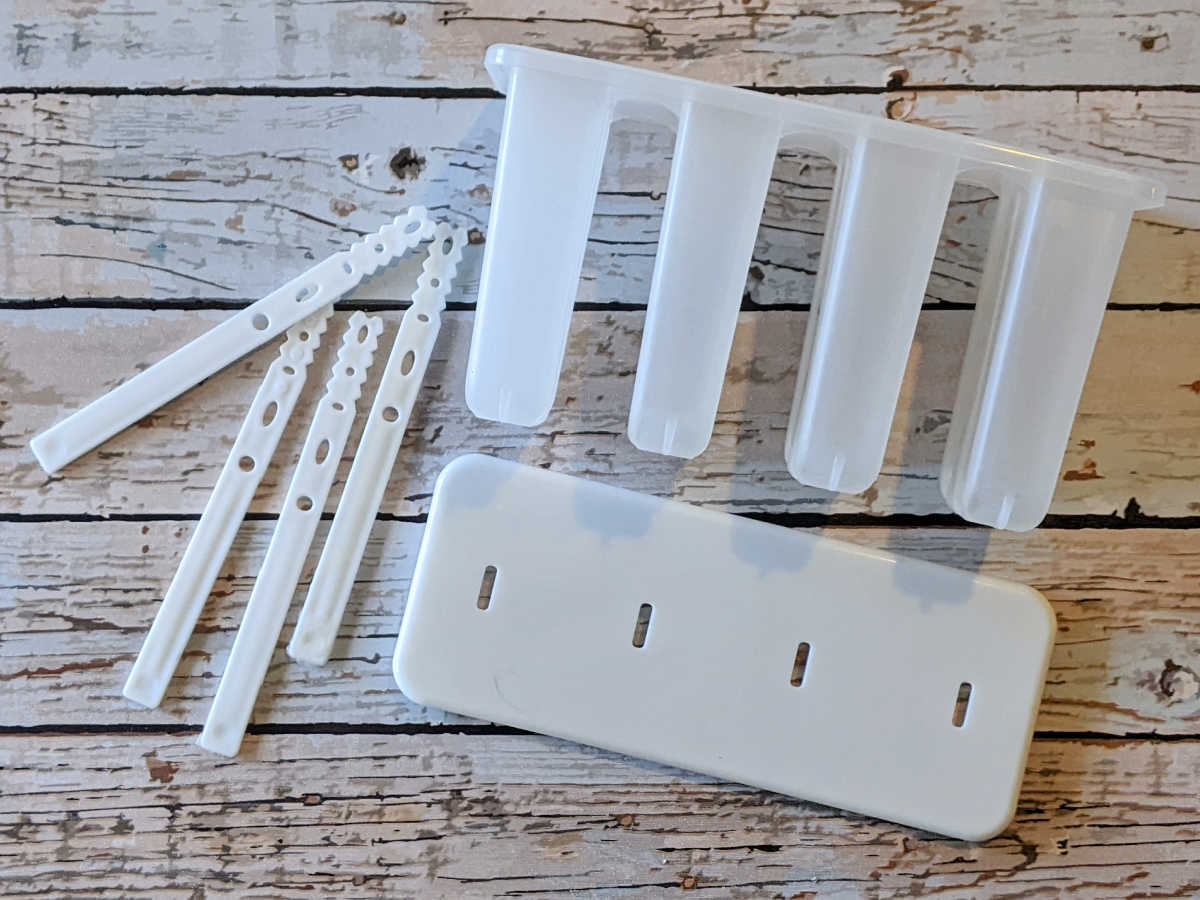 Blender
A blender is great to make smoothies, but can also be used to blend popsicle ingredients.
I always recommend that people invest in a good high-speed blender, so that you can keep it for years and use it often.
This particular recipe is made with soft ingredients, so it doesn't require a high speed blender.
If you are just now looking to purchase a blender, I'd recommend investing in a good one that you will be able to use efficiently for more recipes.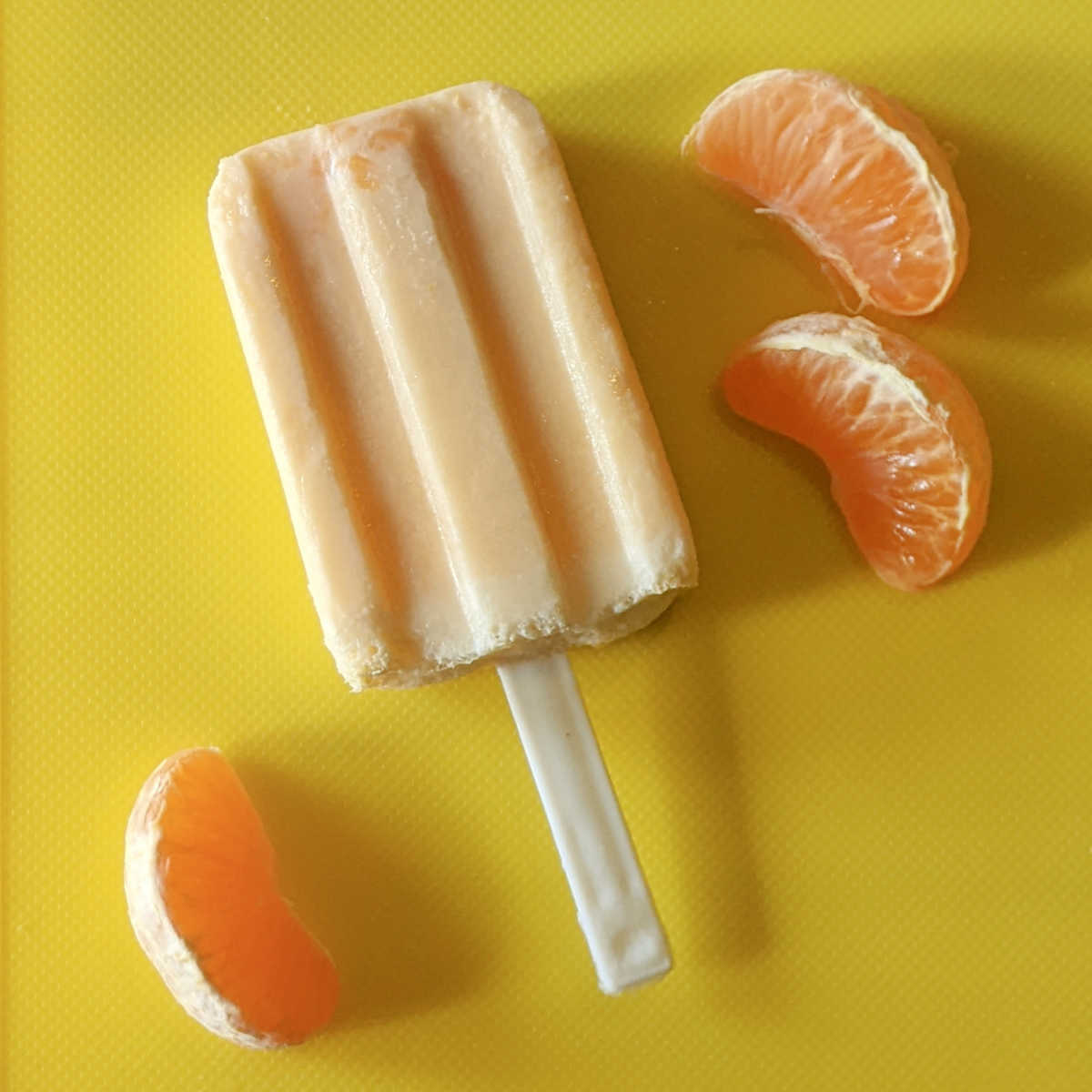 Tangerine Yogurt Popsicles Recipe
Prep Time: 10 minutes (+ Freeze Time)
Cook Time: None
Yield: 4 Servings
Ingredients
1 cup Plain Yogurt
2 Ojai Pixie Tangerines
Optional: Honey, Agave, Monk Fruit or other sweetener
Supplies
Blender
Measuring Cup
Knife
Popsicle Mold
Instructions
1) Measure the yogurt into the blender.
2) Peel the tangerines and remove seeds, if you are not using seedless Ojai Pixies. Reserve a few sections and add the rest of the tangerines to the blender.
3) Blend until smooth and creamy.
4) Add sweetener to taste, if you want to. Blend to combine.
5) Chop the reserved tangerine sections and distribute them evenly in your popsicle mold.
6) Pour the blended yogurt mixture into the popsicle mold cavities.
7) Freeze.
8) Enjoy!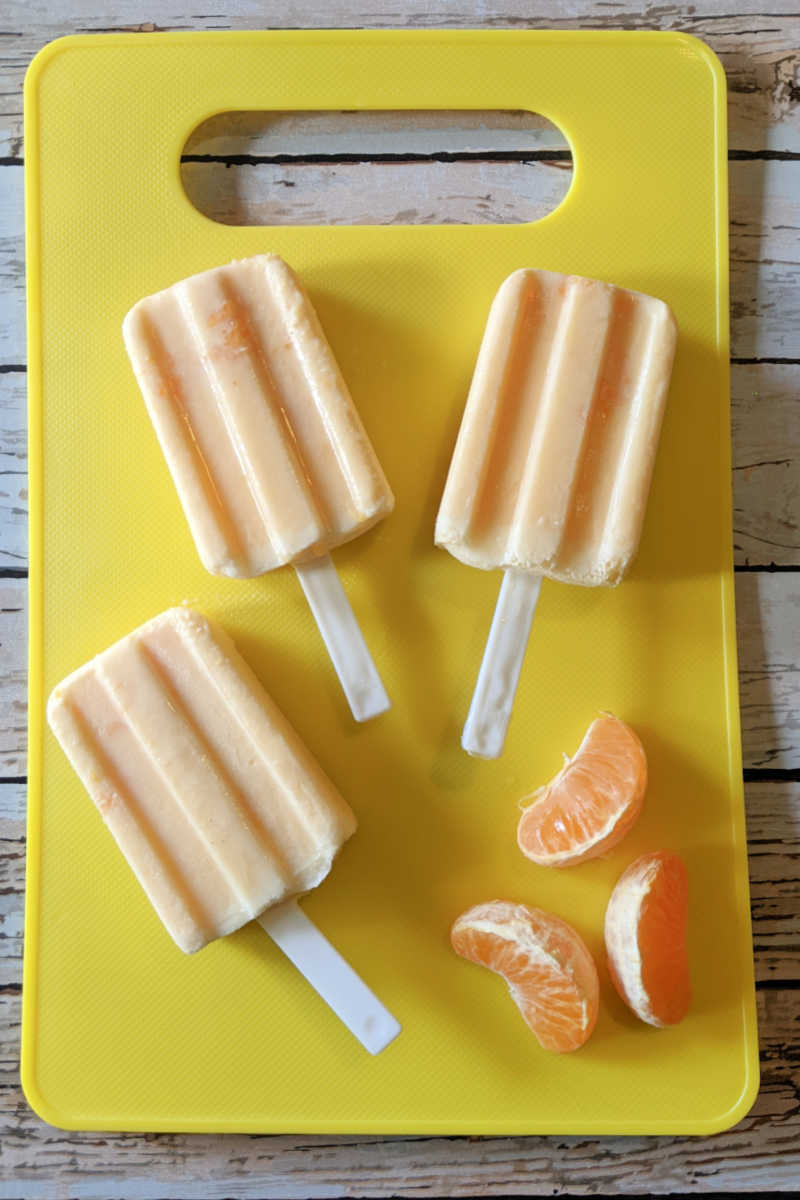 More from Mama Likes To Cook
Check out my vegetarian recipes, so you can get more great ideas for baking, cooking, blending and juicing.
Tangerine Recipes
Popsicle Recipes
Freezie Recipes
Orange Recipes
Shop Now
For a beautiful assortment of kitchen necessities and food gifts for the whole family, check out the current deals at these online stores.
Are you ready to have some delicious fun in the kitchen?