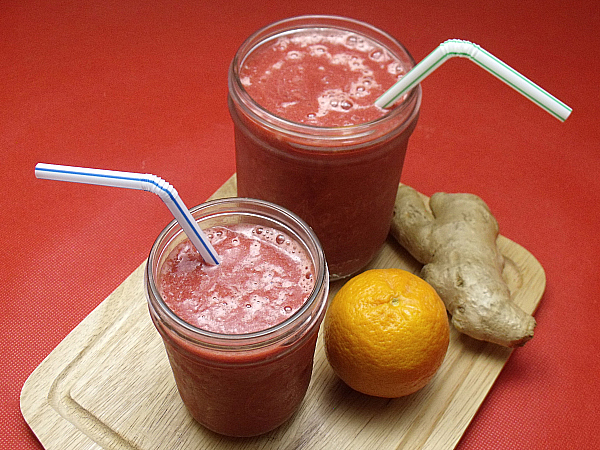 I love beets! This wonderful root is not something that I grew up eating and I probably didn't ever taste one until I was an adult. Now I enjoy them regularly.
The beet flavor really comes through in this smoothie. If you're just looking for the nutrition of beets and don't really want to taste them, this is not a good choice for you. This smoothie is great for those of us who like the taste of beets, tangerines and the kick of ginger.
For this recipe, I used Melissa's Organic Baby Beets. They are already peeled, steamed and ready to eat. I like my smoothies cold, so I put the whole package of beets and the tangerine sections into the freezer ahead of time.
Tangerine Beet Smoothies
Ingredients:
8 oz. Melissa's Baby Beets
3 Tangerines, peeled
1 T Fresh Ginger
4 Cups Cold Water
Instructions:
Add beets, tangerine sections, ginger and 2 cups of cold water to your high speed blender. (I use a Vitamix.)
Blend for approx. 1 minute. Add more water until your smoothie is the desired thickness.
Enjoy!