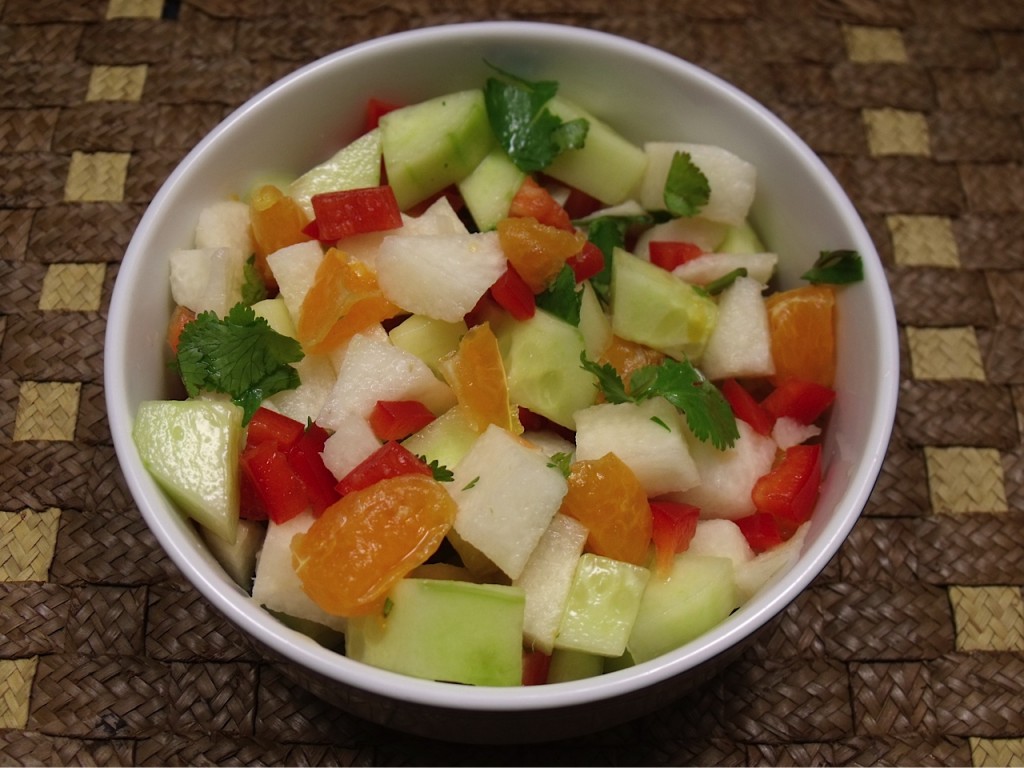 Jicama Salad
Ingredients:
Jicama
Cucumber
Red or Yellow Bell Pepper
3 Key Limes
Tangerine
Cilantro
Instructions:
Peel jicama and cucumber and cut into chunks.
Chop pepper.
Chop cilantro.
Combine in a bowl.
Slice open the Key limes and squeeze the juice into the bowl. Mix thoroughly.
Peel and section the tangerine. Cut each section into 2-3 pieces. Gently mix with other ingredients.
Chil for 15 minutes or more. Serve.
Note:
I used a Neapolitan Tangerine (aka Page Mandarin Orange) from Melissa's. They are sweet, full of flavor, easy to peel and very juicy.