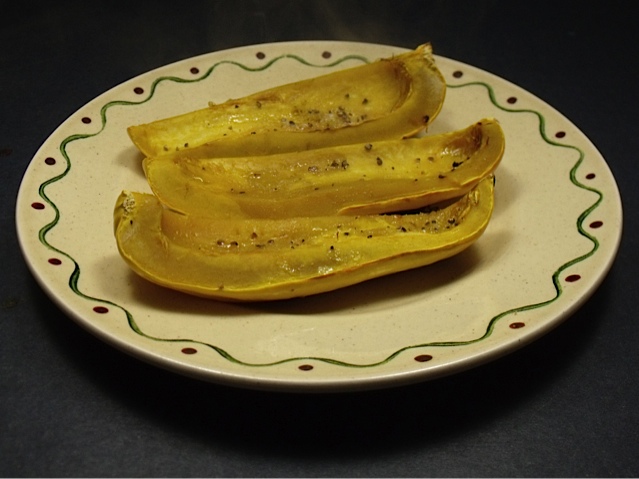 Roasted Winter Squash
Ingredients:
Melissa's Delicata Squash (or other winter squash)
Scott's Garlic Oil
Seasoning Salt (I used Scott's Santa Maria Style Seasoning)
Instructions:
Pre-heat oven to 400º
Cut winter squash into wedges and scoop out the seeds
Wrap each piece of squash in foil (see photo below – skin side down, leave foil open on top)
Drizzle each piece with garlic oil. It's strong, so you only need a little.
Sprinkle on seasoning salt.
Close up the foil around the squash.
Roast for 20-30 minutes until squash is tender. Time will vary depending upon the size of your squash wedges.