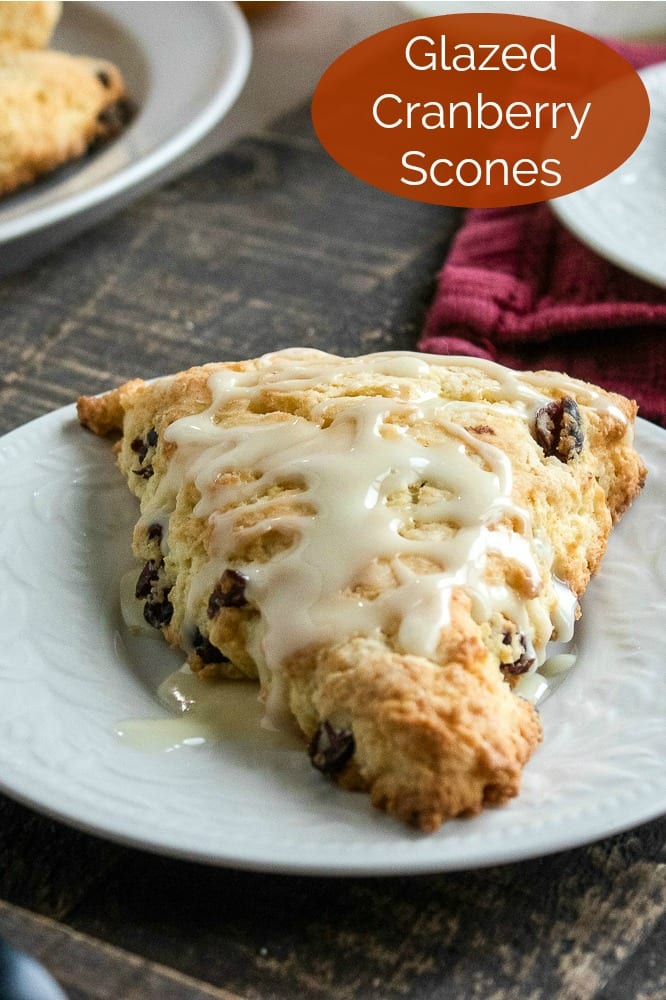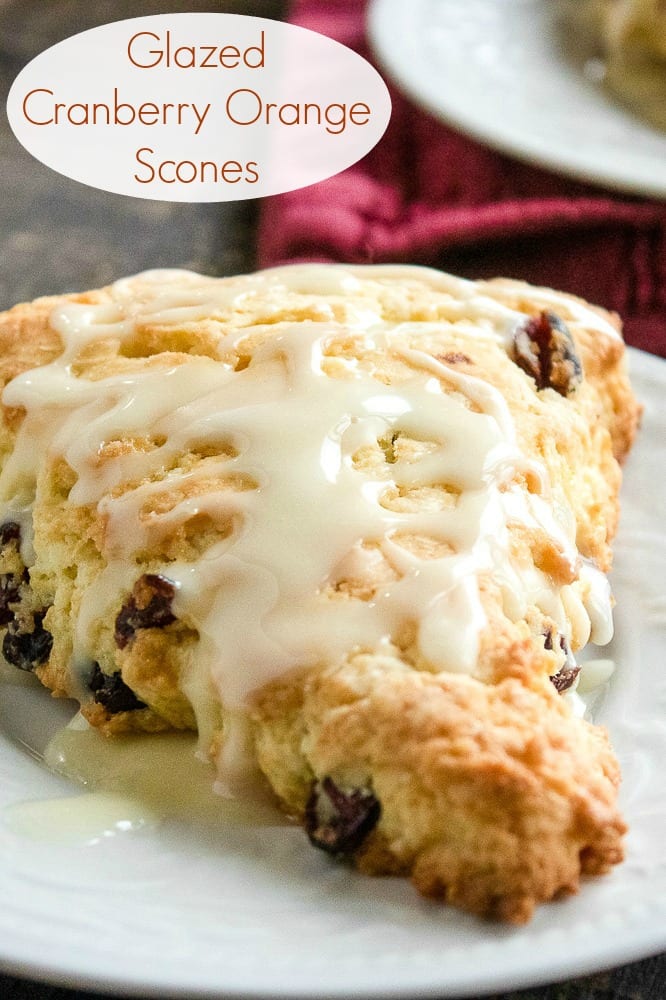 Orange Cranberry Scones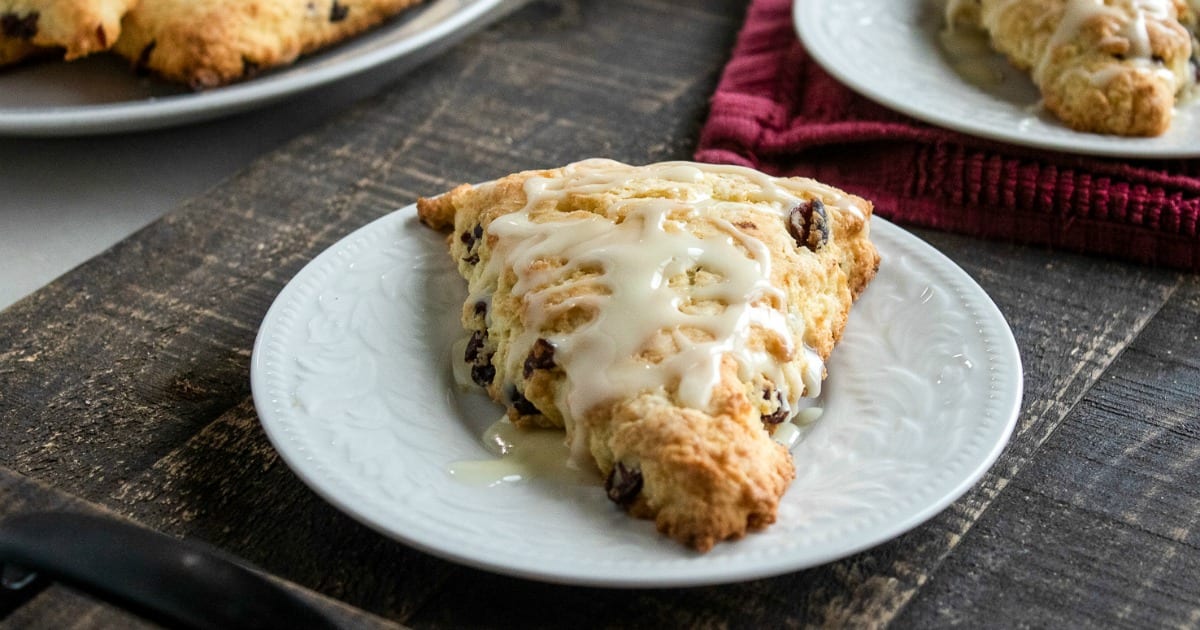 These tasty orange glazed cranberry scones feel fancy, but are surprisingly easy to bake.
For some reason, I thought that scones were hard to make, so I bought them from bakeries instead of making them myself.
Then, I discovered that they aren't that difficult at all.
And it is absolutely wonderful to enjoy freshly baked scones at home.
If you must, you may leave off the glaze to cut back on sugar.
However, the powdered sugar and orange juice glaze is a wonderful finishing touch!
Enjoy.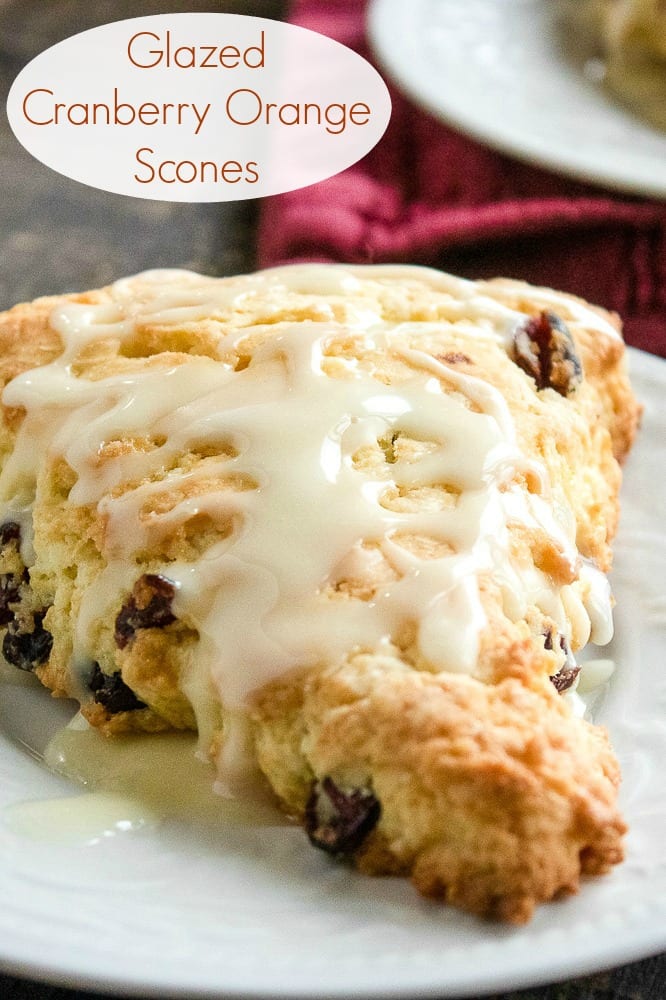 Glazed Cranberry Scones Recipe
Prep time: 15 minutes + 30 minutes to chill dough
Baking time: 18-22 minutes
Yields- 12 Scones
Ingredients
Scones
2¼ cups All-purpose Flour
½ cup Granulated Sugar
1 T Baking Powder
¼ t Salt
½ cup Unsalted Butter, cold
¼ cup Sour Cream
½ cup Heavy Cream
1 Large Egg
1 t Vanilla Extract
¼ t Orange Extract
1 t Orange Zest
1 cup Dried Cranberries
Glaze
2/3 cup Powdered Sugar
2 T Orange Juice
Supplies
Baking Sheet
Parchment Paper
Mixing Bowls
Sifter
Whisk
Instructions
1. Line baking sheet with parchment paper and set aside.
2) Sift 2 cups of the flour, baking powder, sugar and salt into large mising bowl. Then cut in butter with a fork until butter is in small pea sized pieces.
3) In another bowl, whisk together sour cream, heavy cream, egg, vanilla, orange extract and orange zest.
4) Fold wet ingredients into dry and add in dried cranberries. Don't over mix.
5) Sprinkle the remaining flour onto a clean work surface or marble pastry board. Work dough into a ball on the floured surface and press into a ½" thick rectangle approximately 10″ x 6″. Cut in half lengthwise. Then cut each half into 3 rectangles and then cut the rectangles diagonally to form triangles.
6) Place the scones on the parchment covered baking sheet with an inch or so between each piece. Refrigerate for 30 minutes.
7) Preheat oven to 400°. When oven reaches temperature, bake the scones for 18-22 minutes. Remove from oven and cool for 5 or more minutes.
8) As the scones cool, stir the powdered sugar and orange juice together to make the glaze. Then, drizzle it onto the cooled scones and serve immediately.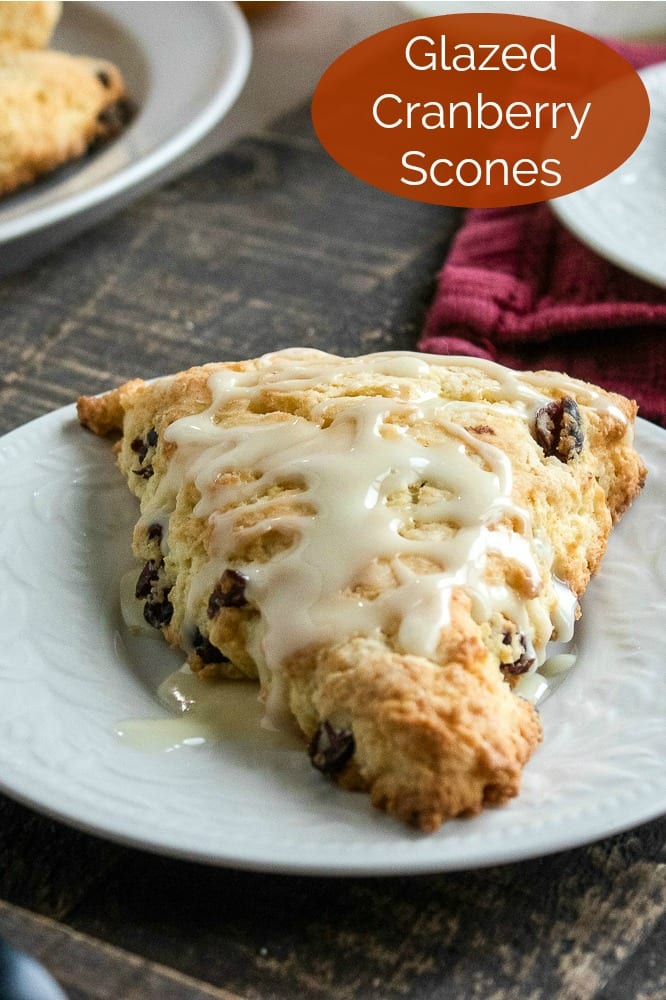 More from Mama Likes To Cook
Check out the rest of my vegetarian recipes, so you can get more great ideas for baking, cooking, blending and juicing.
Orange Recipes
Cranberry Recipes
Shop Now
For a beautiful assortment of kitchen necessities and food gifts for the whole family, check out the deals at these online stores.
Are you ready to have some delicious fun in the kitchen?