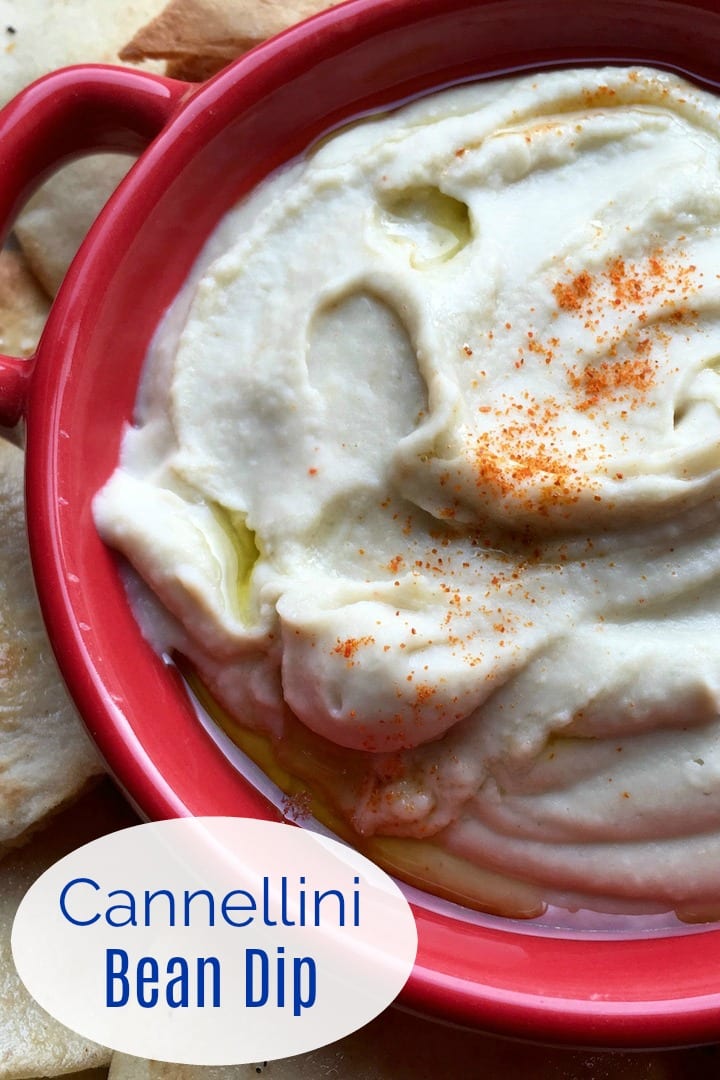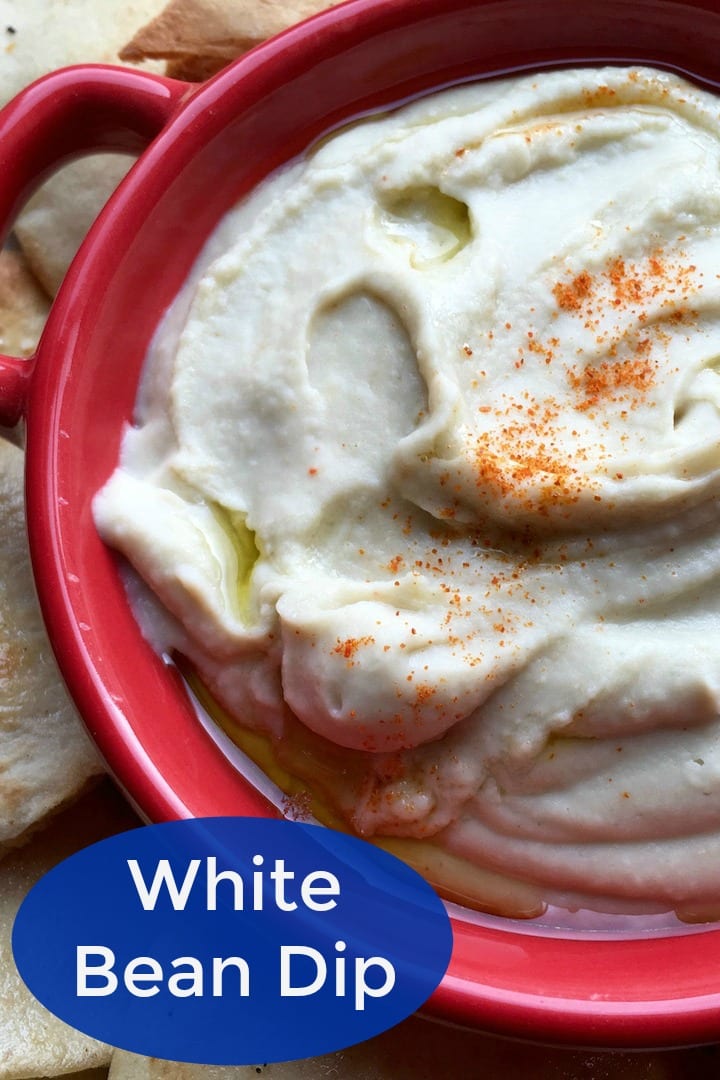 Quick & Easy White Bean Dip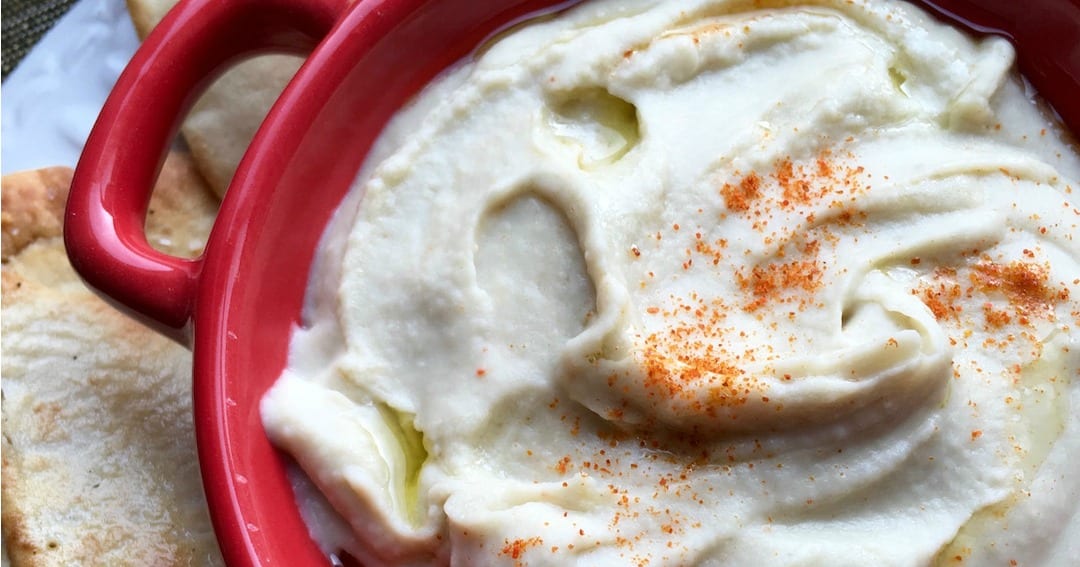 You can get your snack on quickly, when you make my 5 minute cannellini bean dip.
The easy bean dip is packed full of nutritious ingredients, and the flavor is fantastic.
Serve it with whatever you'd like to dip or add it to other recipes, like my Greek 7 layer dip.
Dip pita bread, pita chips or tortilla chips or try an assortment of veggies.
My favorite vegetables to dip are baby carrots and cucumber slices.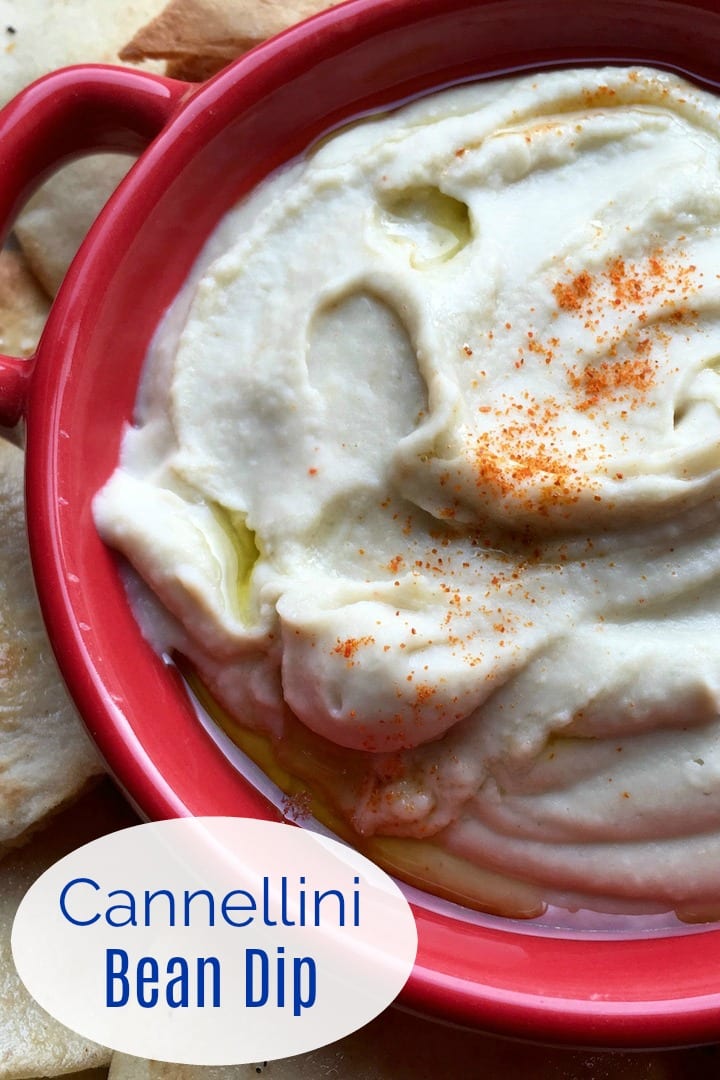 You can use either a blender or food processor, when you make this 5 minute dip.
Either way, you will get creamy and delicious results with minimal effort.
Enjoy!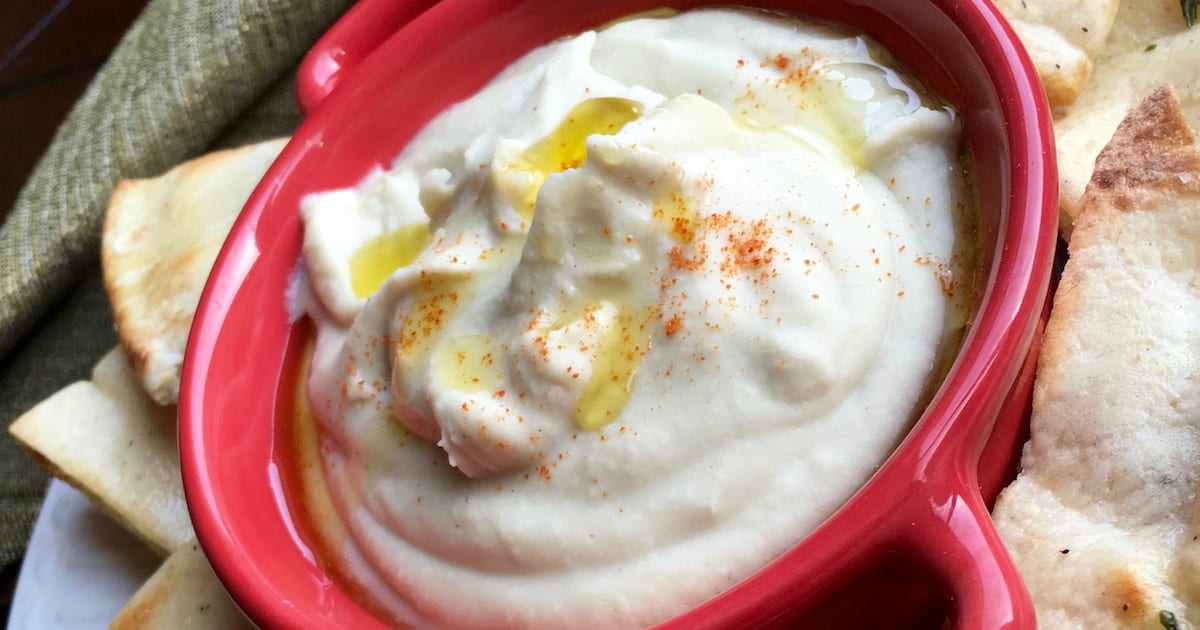 Prep Time- 5 minutes
Ingredients
1 15 oz. can cannellini beans, drained and rinsed
4 cloves Garlic
2 T Lemon Juice
1/3 cup Extra Virgin Olive Oil
1 t Ground Cumin
Salt and Pepper to Taste
Garnish
Extra Virgin Olive Oil
Hatch Chile Powder
Supplies
Blender or Food Processor
Measuring Spoons
Measuring Cups
Instructions
1) Add drained beans, fresh garlic, lemon juice, olive oil and cumin to a blender or food processor and blend until smooth. Add salt and pepper, if you'd like.
2) Pour into a serving bowl. Then drizzle with olive oil and sprinkle with Hatch Chile Powder.
3) Serve with pita chips, tortilla chips or veggies.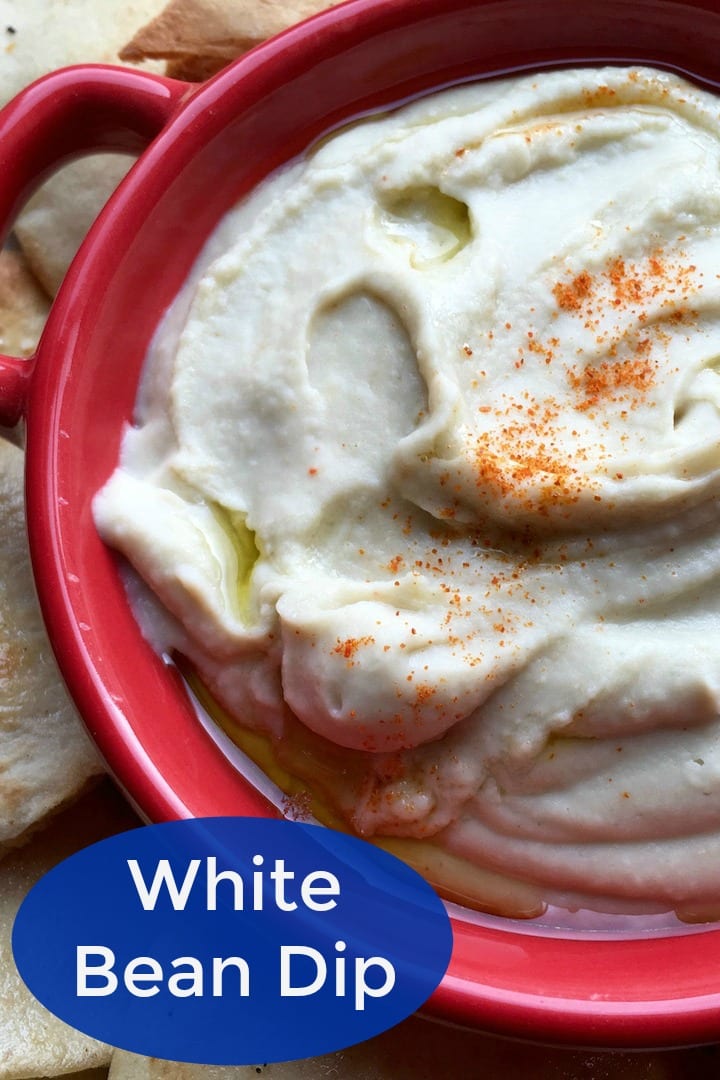 Following are some of my delicious salsa recipes:
Take a look at the rest of my vegetarian recipes, so you can have even more delicious fun in the kitchen!