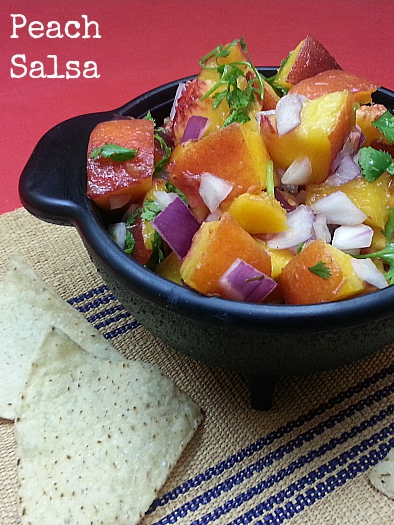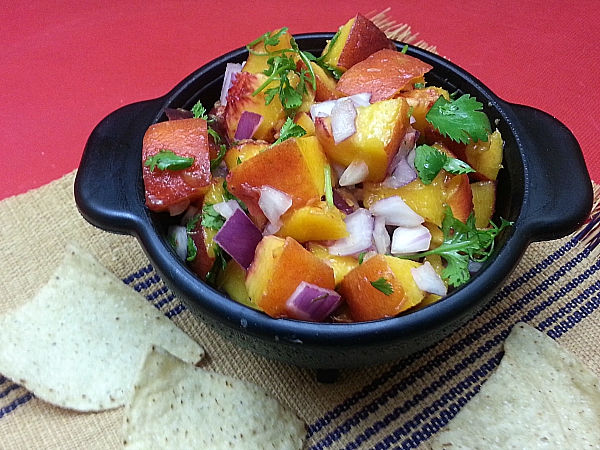 Summer fruit makes me happy, and so does peach salsa!
Thanks to importing from other countries, we can get peaches just about year round. But … fresh, locally grown peaches are my favorite!
We had a backyard peach tree, when I was a kid. That spoiled me, so now I prefer the taste of fresh picked fruit. Once you've tried a good peach, one that is mushy and flavorless just won't do.
This fruit salsa is really easy to make and the fresh taste is much better than store bought. Also, the ingredients hold their texture instead of getting mushy like jarred salsa does.
The recipe can be doubled (or more!), if you'll be feeding a crowd. This is just the right amount for my family to enjoy with a meal.
I like the big chunks, but others may prefer to chop the ingredients into smaller pieces.
Peach Salsa Recipe
Ingredients:
2 Peaches, chopped
2T Red Onion, chopped
2T Cilantro, chopped
1t Lime Juice
Instructions:
Gently toss all ingredients together.
Refrigerate for 15+ minutes.
Serve and enjoy.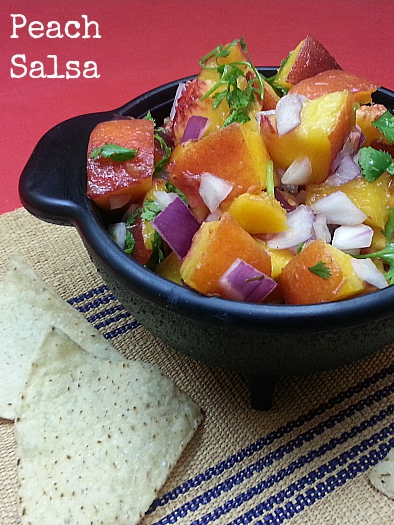 Check out my other vegetarian recipes, so you can get more kitchen inspiration. Since seasonal produce is so good for us, it's good to follow the seasons. Then, adjust your menu throughout the year.