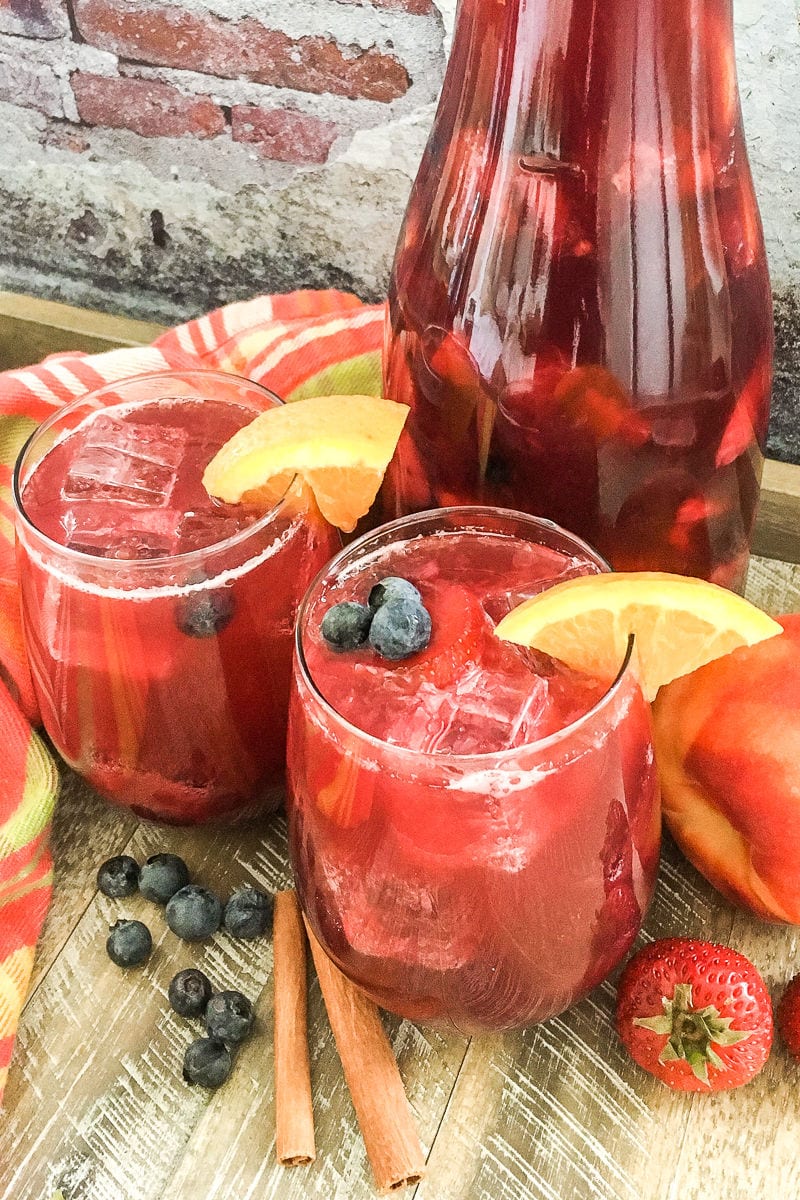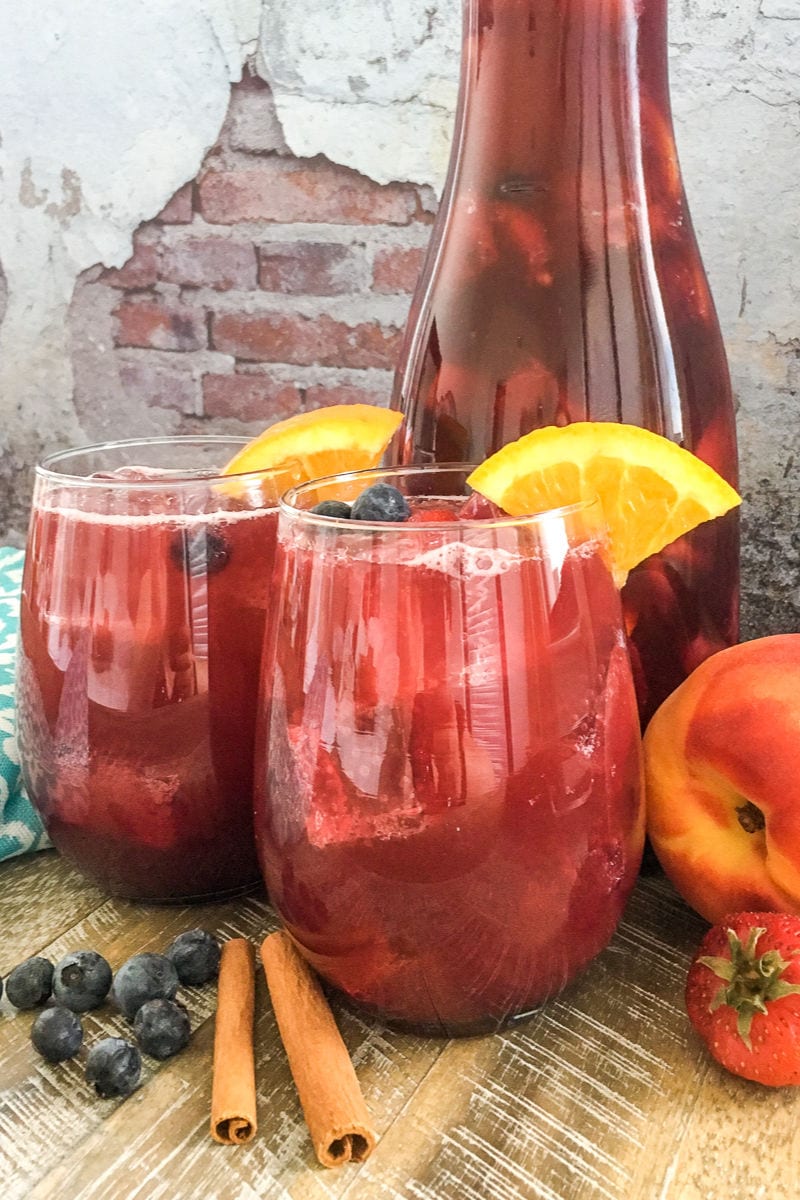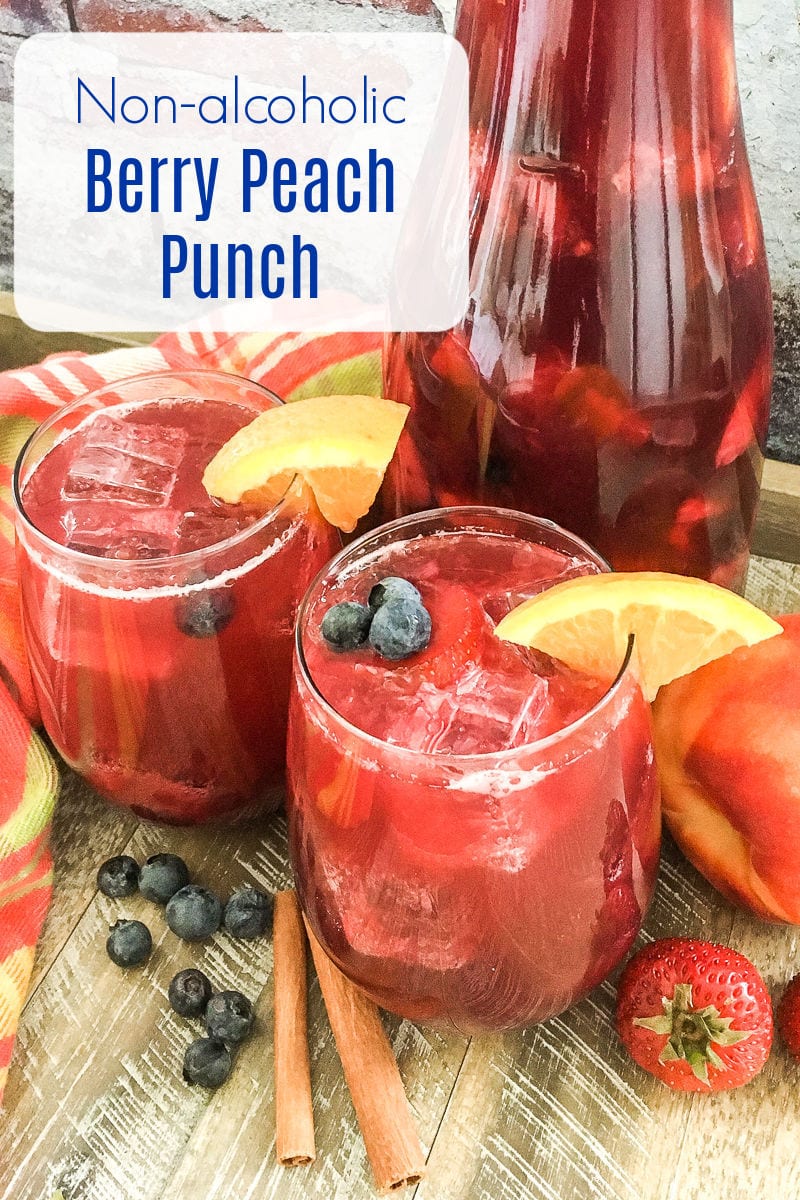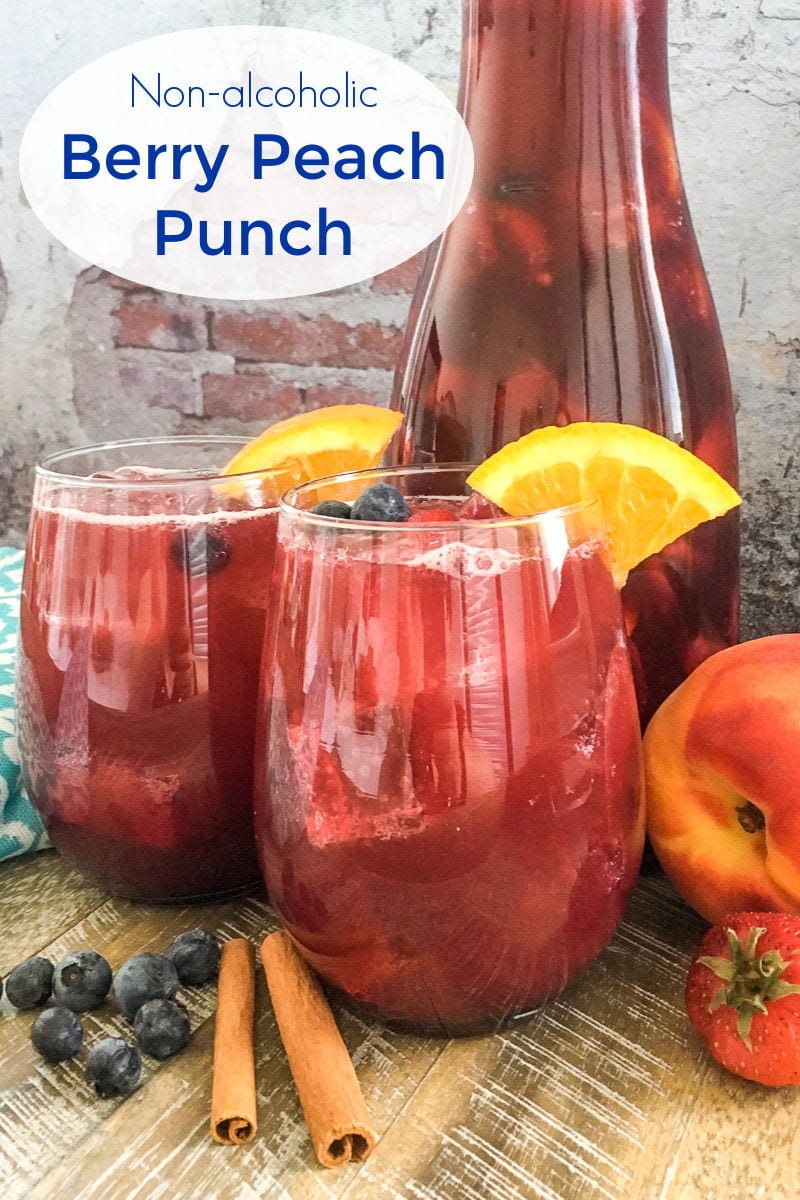 Fruit Punch for Parties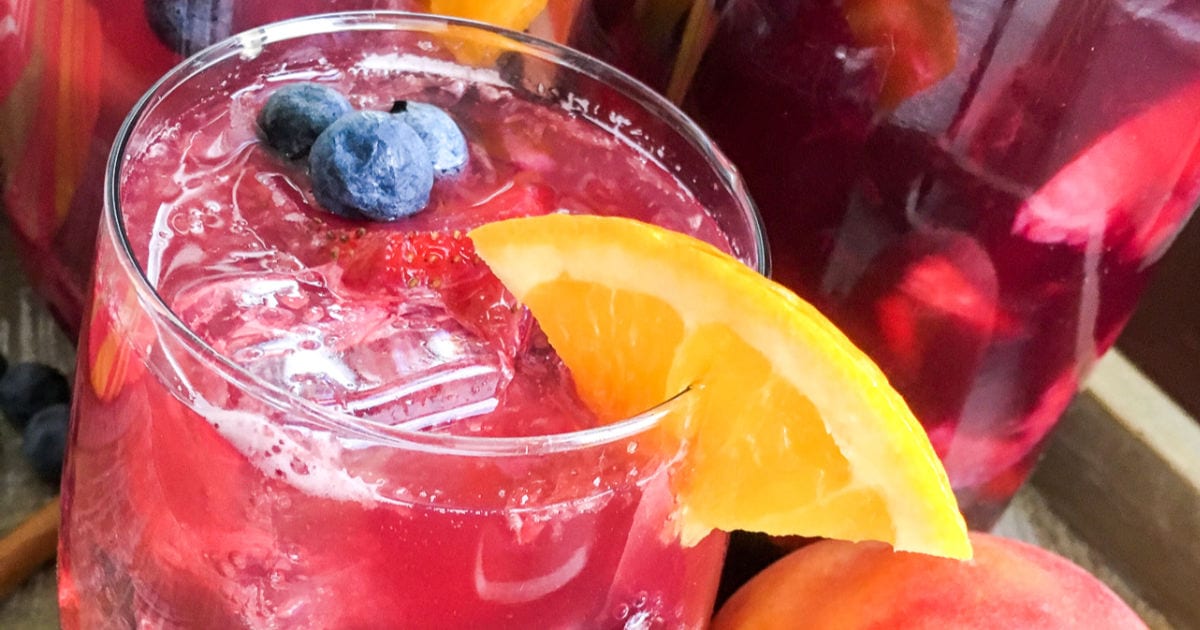 Make a pitcher of my fruity berry peach punch, when you want a flavorful and refreshing non-alcoholic party drink that the whole family can enjoy.
The beverage is similar to sangria, since fresh fruit is mixed together and then allowed to sit to bring out the natural flavors, but no wine is added.
It is a sweet drink, since there is so much fruit in it. However, no sugar is added to the mix.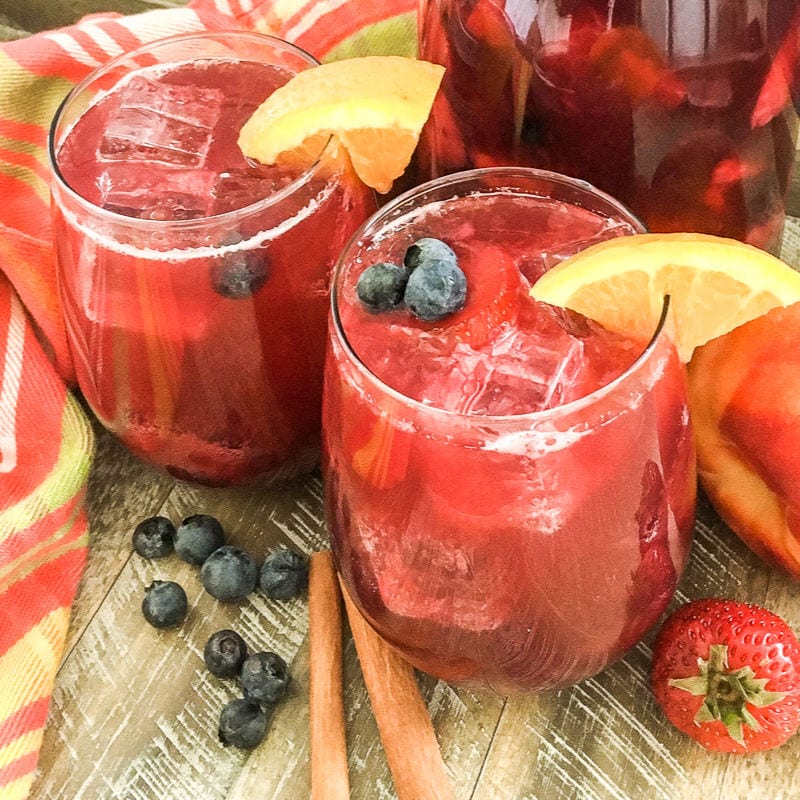 Club soda is added just before serving, so the bubbly drink is lots of fun.
If you don't want bubbles, you can just add water to taste anytime before serving.
When planning parties the focus is often on the adult beverages, but I like to think that everyone should have a fun homemade beverage option.
Kids and non-drinkers should have a fun freshly mixed pretty drink, too!
Enjoy!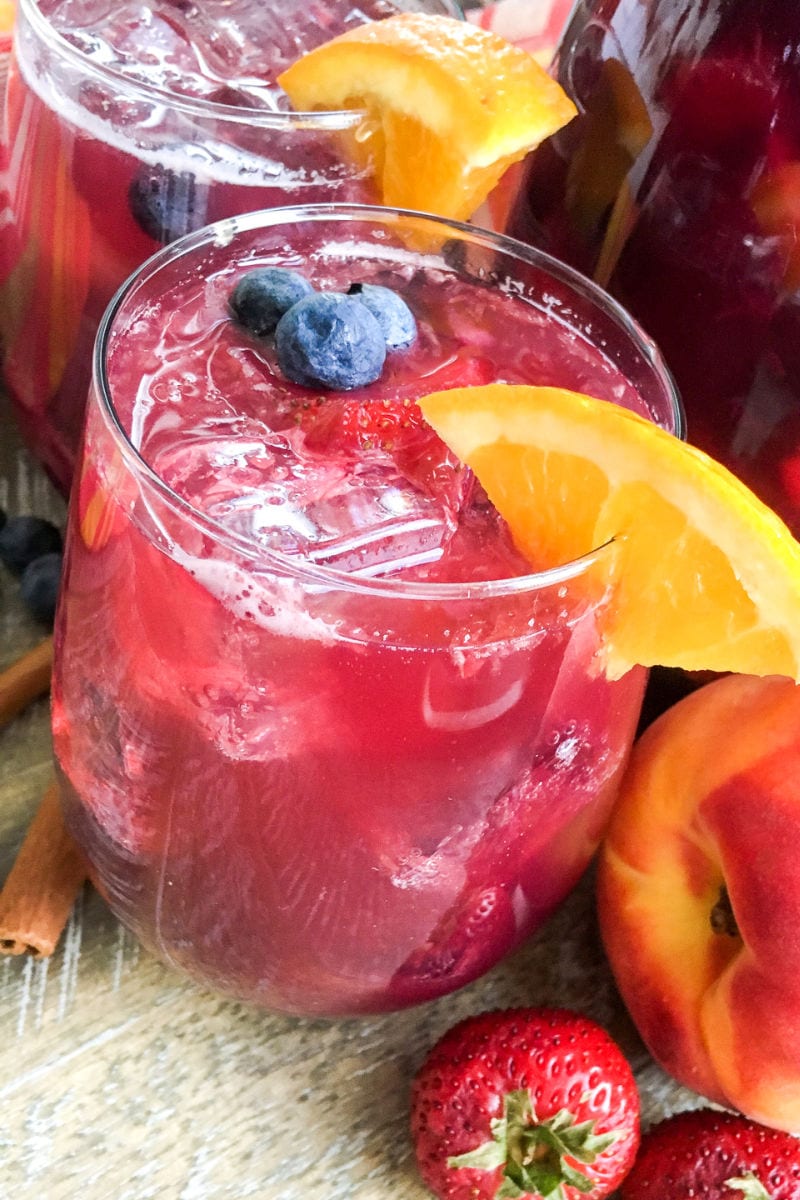 Non-alcoholic Berry Peach Punch Recipe
Prep time 10 minutes
Chilling time At least 4 hours
Serves 4-6
Ingredients
1 cup Strawberries, sliced
½ cup Blueberries
1 Orange, sliced
1 Peach, sliced
2 cups Unsweetened Grape Juice
1 cup Orange Juice
2 Cinnamon Sticks
2 cups Club Soda
Garnish
Orange Slices
Blueberries
Supplies
Large Pitcher
Wooden Spoon
Instructions
1) Add strawberries, blueberries, orange and peach slices to pitcher and muddle gently with a wooden spoon.
2) Place cinnamon sticks in the pitcher and pour in grape juice and orange juice.
3) Chill in the refrigerator for 4 or more hours.
4) To serve, put ice in individual serving glasses and fill half full with club soda. Top with the chilled fruit mixture and stir to combine. Garnish with an orange slice and a few blueberries.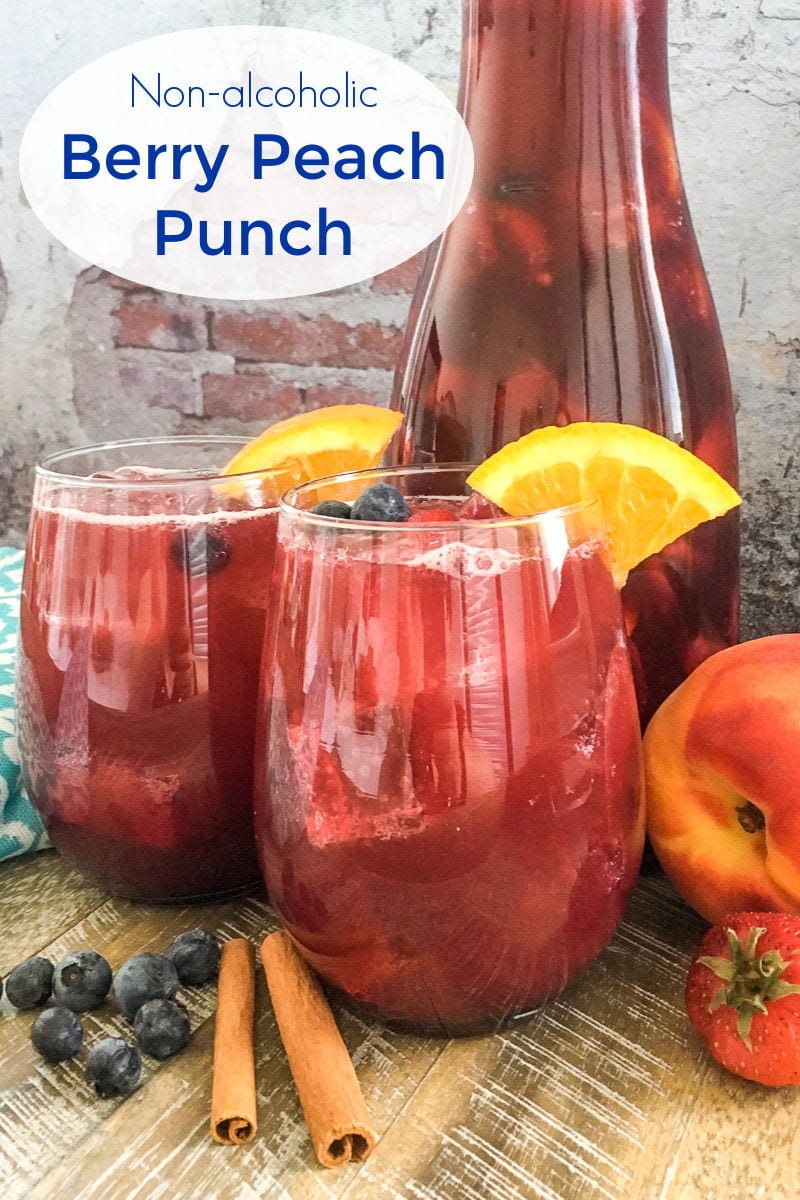 More from Mama Likes to Cook
Check out my other beverage recipes, so you can get more drink inspiration.
Following are a few of my favorite refreshing drinks:
Then take a look at my other vegetarian recipes, so you can have even more delicious fun in the kitchen!