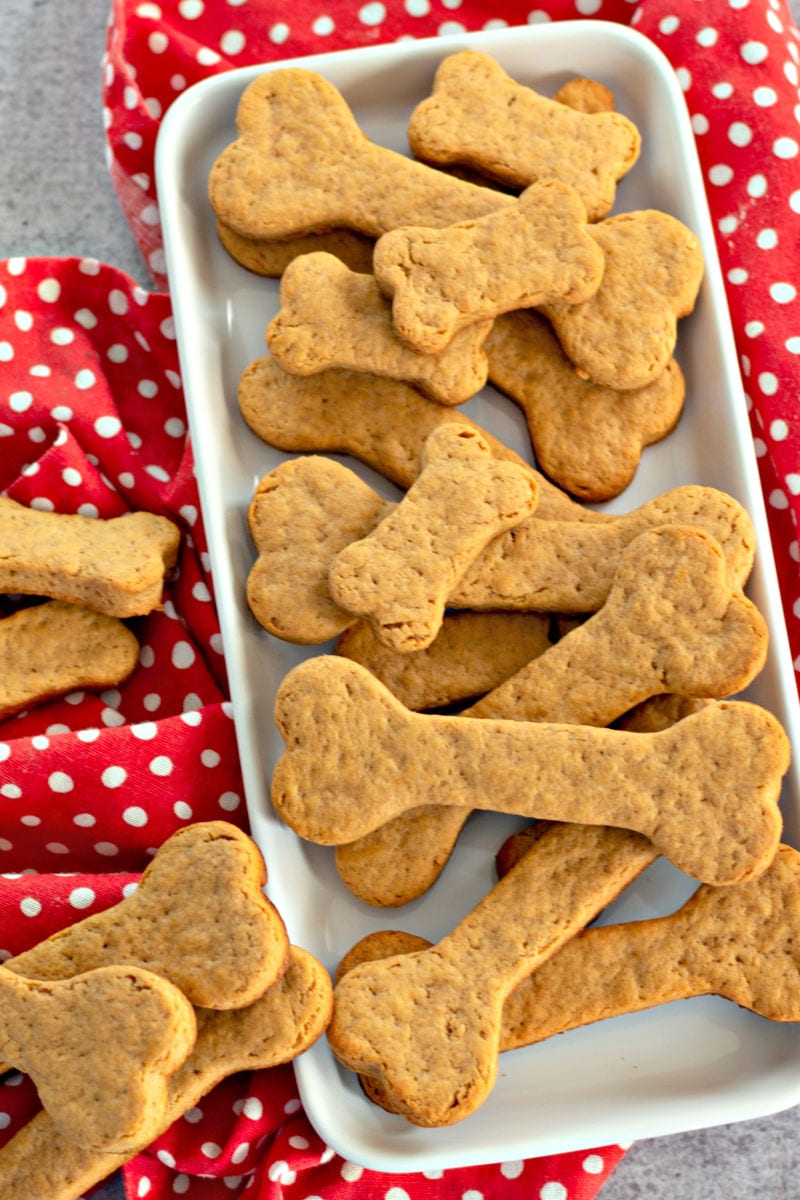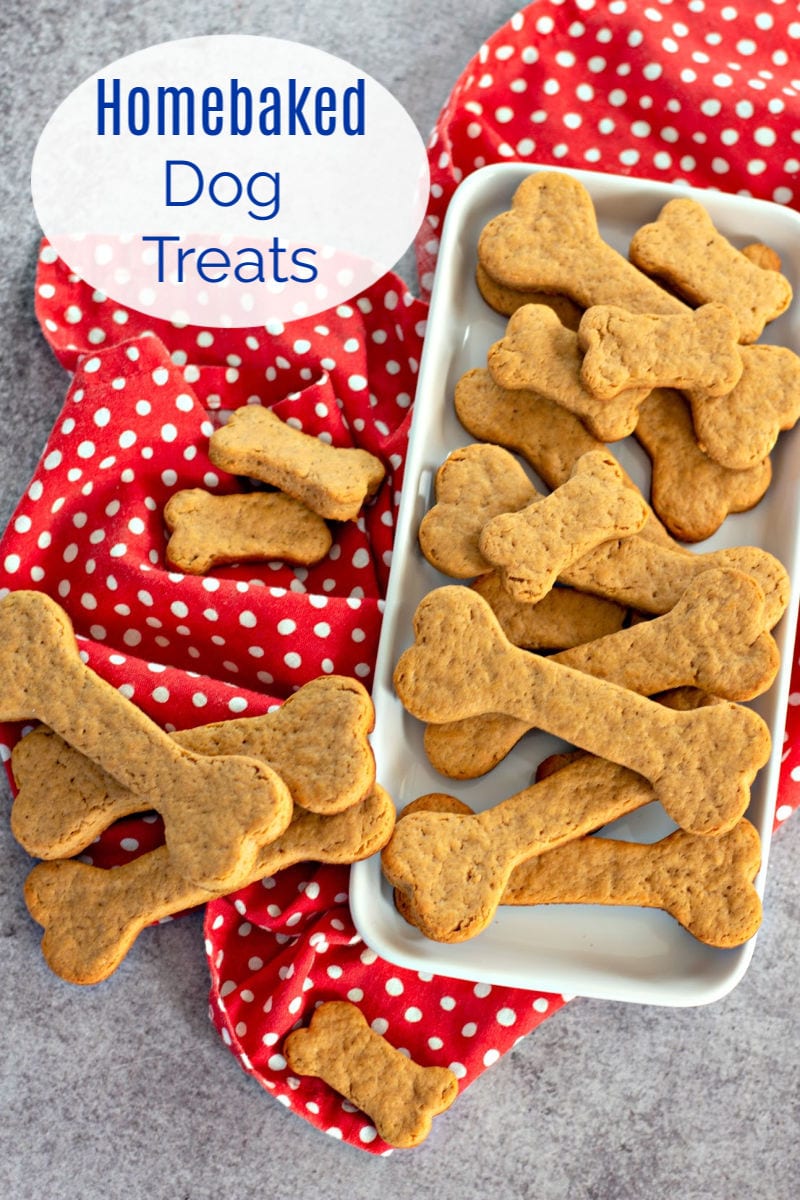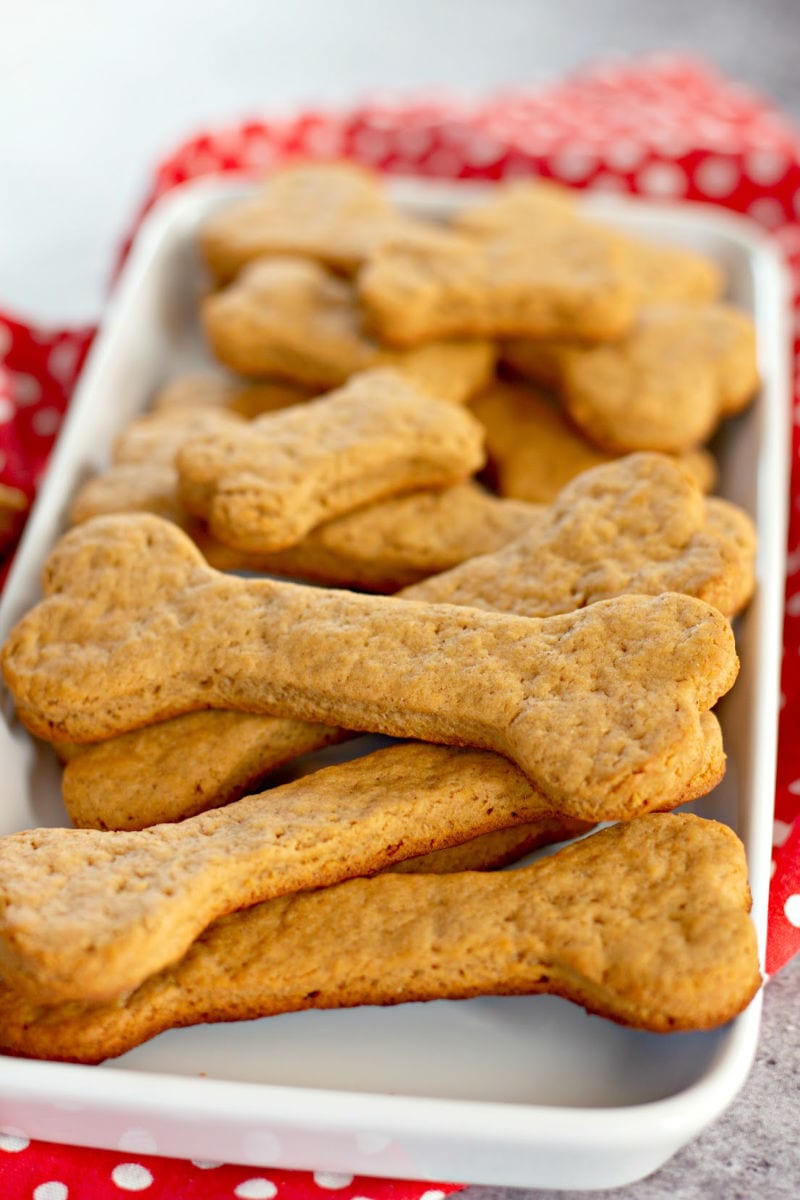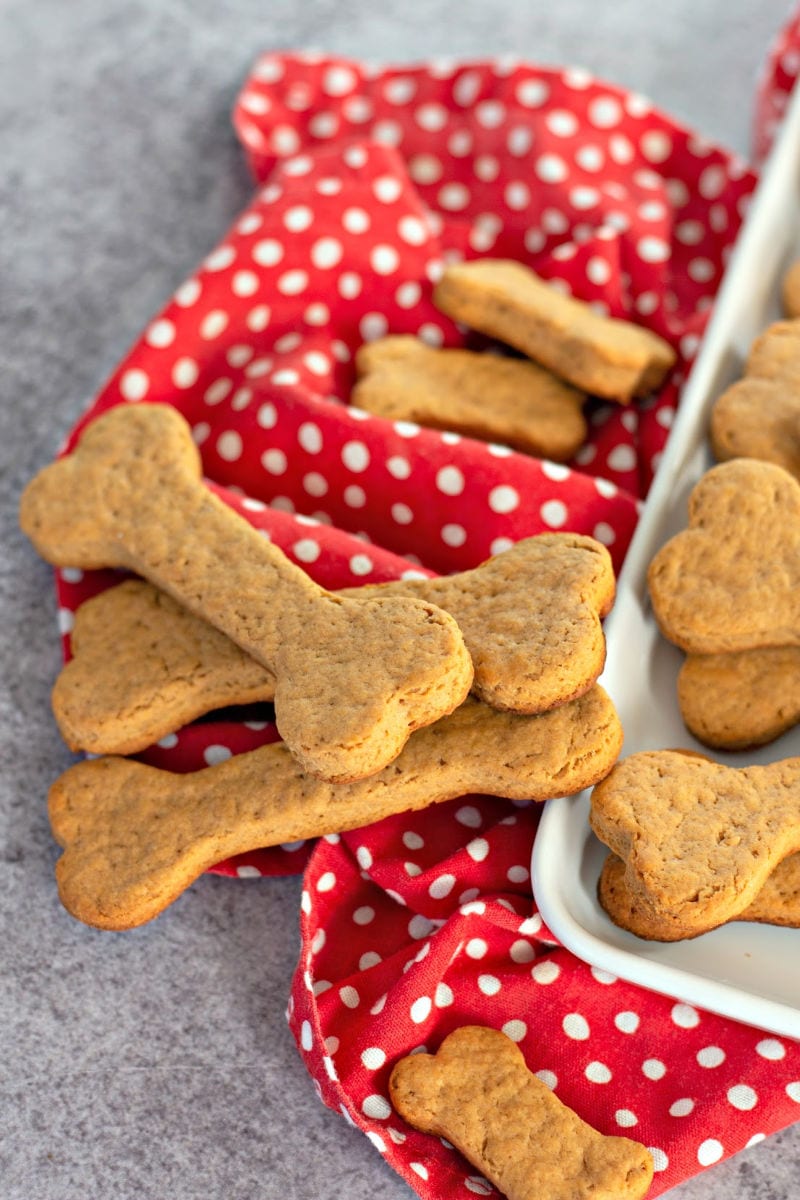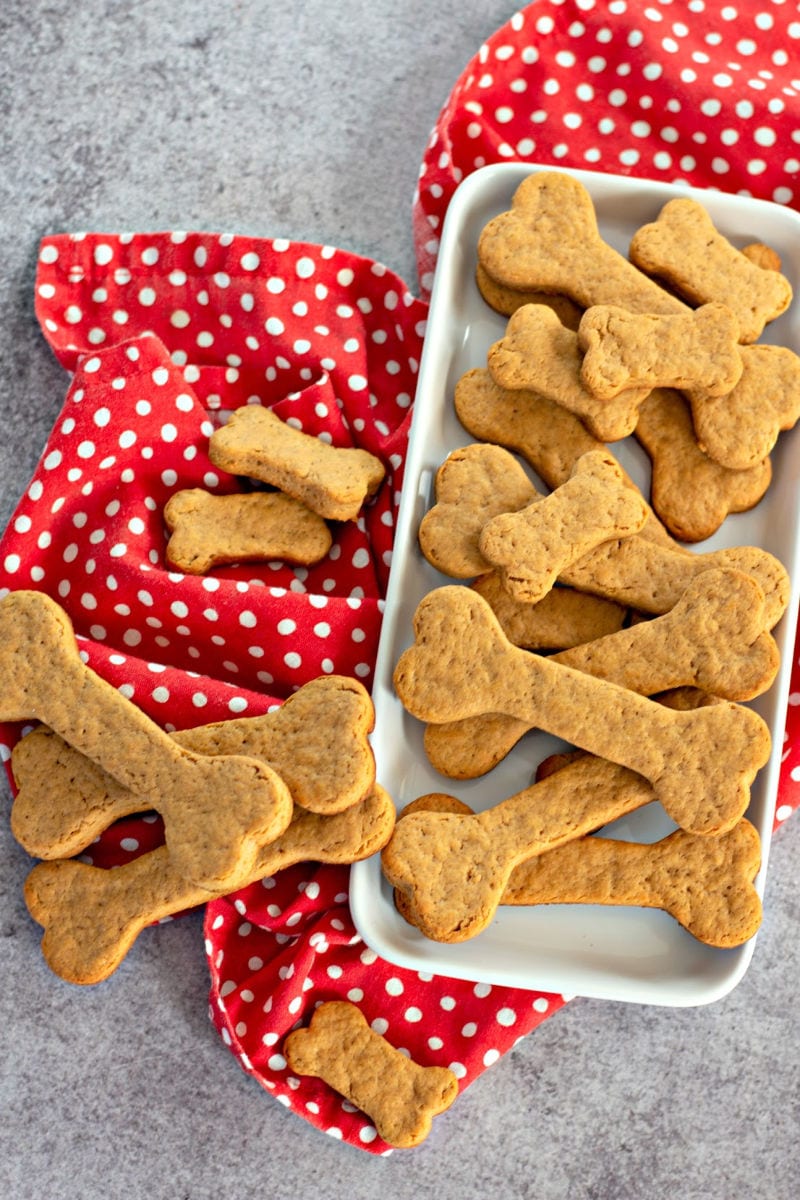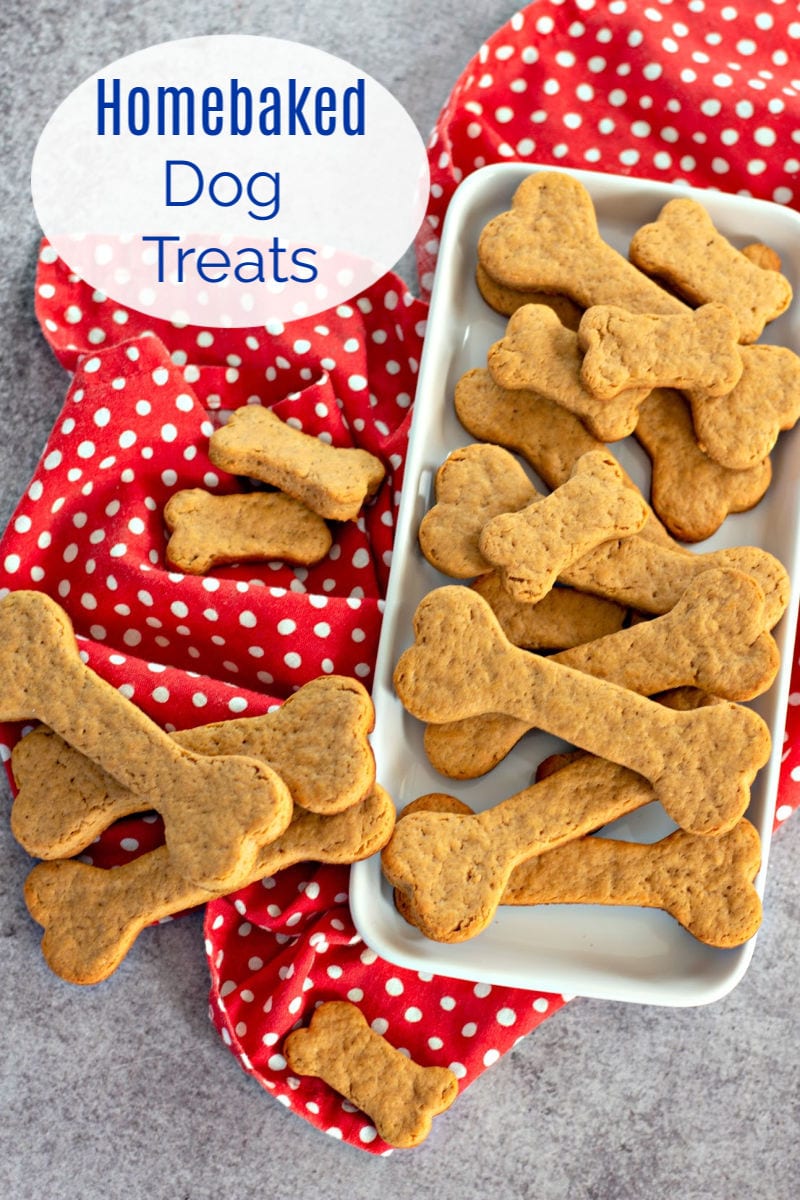 Homemade Peanut Butter Dog Biscuits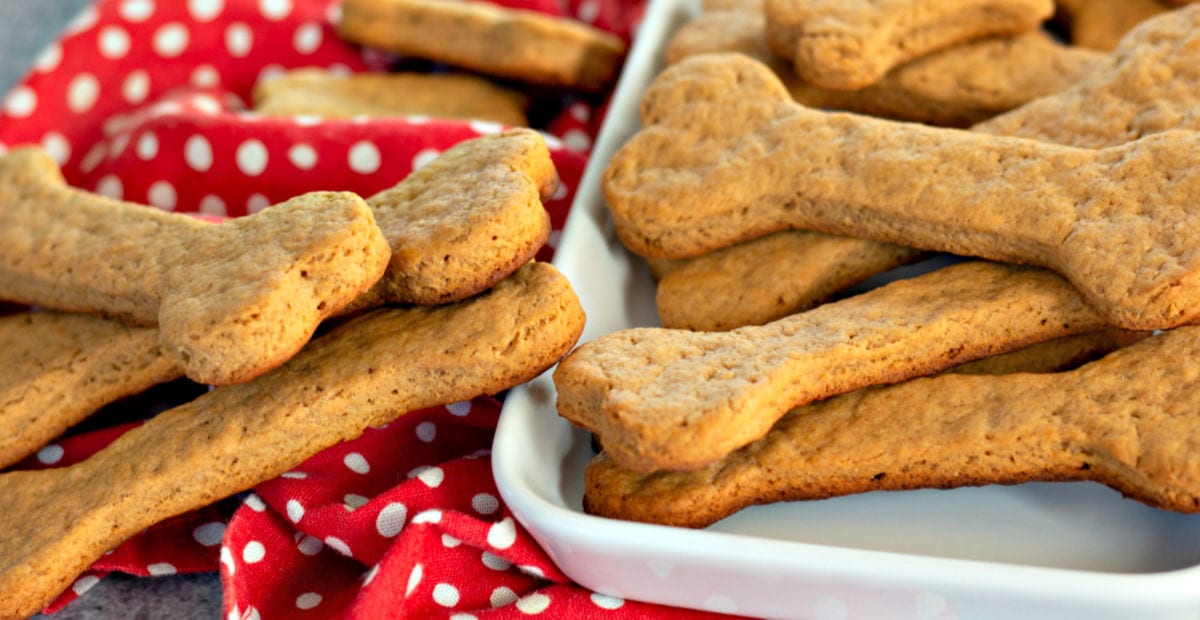 When you want to make your pet happy, offer them homebaked dog treats that you have made with love and wholesome ingredients.
I always prefer homemade treats made from scratch, so it makes sense that I'd want to make homemade dog biscuits for our four legged friends.
When I'm following a recipe for people, I often take creative liberty and adjust ingredients.
But dogs can't eat everything that people do, so I recommend following this recipe exactly unless you are really familiar with dog nutrition.
Make sure you choose all natural, unsweetened peanut butter, instead of one that contains sugar or an alternative sweetener.
Xylitol is toxic to dogs and is often added to sweeten "low sugar" peanut butter, so you definitely want to check the label and avoid this.
Fortunately, my family prefers unsweetened natural peanut butter, so we like the same stuff that the dogs do.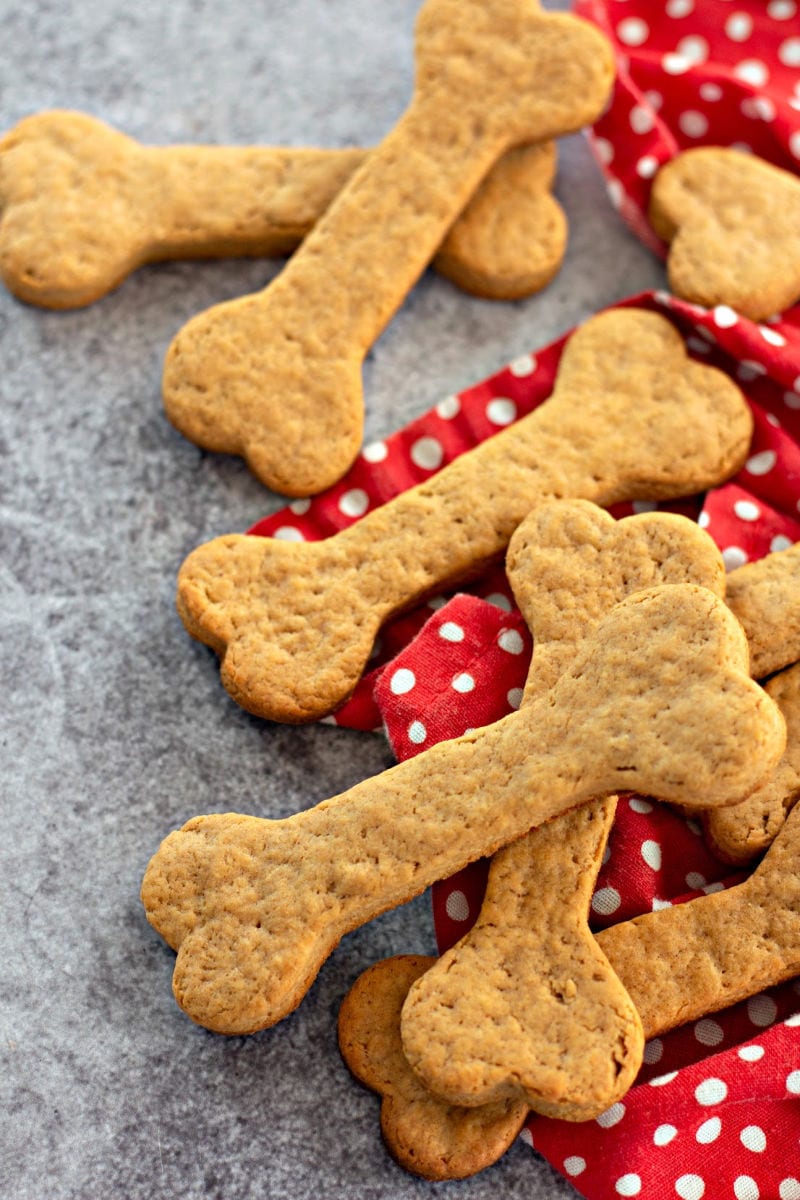 Peanut butter dog treats are easy make, so just a little bit of effort will make you and your dogs happy.
All of the ingredients are people safe, so it's ok to sneak a taste.
I prefer my cookies with a chewier texture and more taste, but they aren't half bad.
Dog bone shaped cookie cutters come in a variety of shapes, so you can make whatever size is best for your dog.
Store any leftovers in an airtight container, so that they will be fresh and crunchy the next time your pooch needs a little something.
Woof!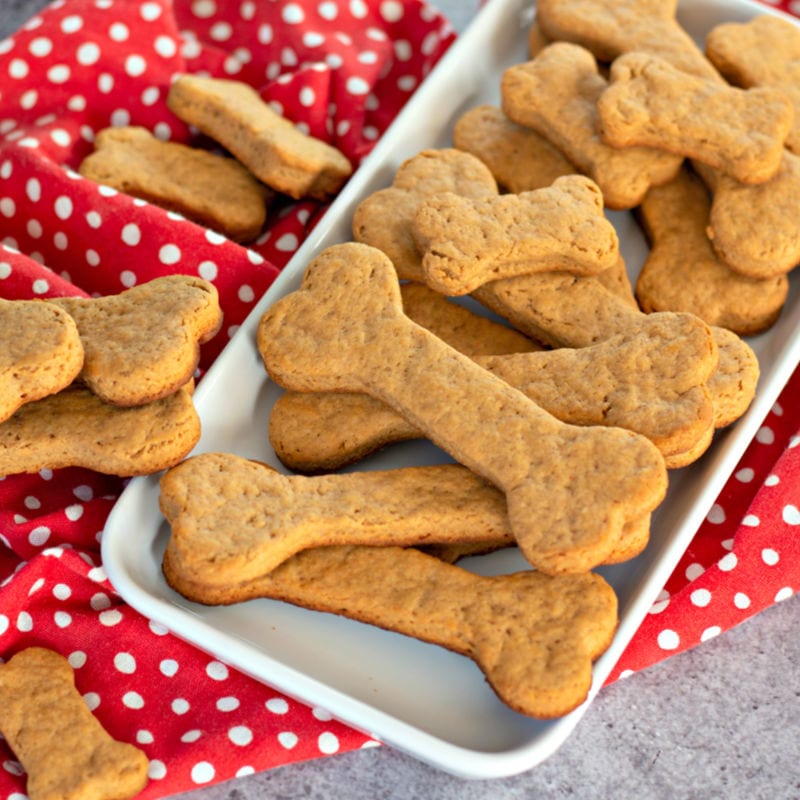 Homebaked Dog Treats Recipe
Prep time 15 minutes
Cook time 15 minutes
Ingredients
2 cups Whole Wheat Flour
2 t Baking Powder
1 cup All-natural Creamy Peanut Butter (NO sugar or artificial sweeteners)
1 cup Milk or Plain, Unsweetened Almond Milk
1 T Molasses
Supplies
Baking Sheet
Mixing Bowl
Whisk
Parchment Paper
Rolling Pin
Dog Bone Cookie Cutters
Wire Cooling Rack
Instructions
1) Preheat oven to 350°.
2) Whisk together the whole wheat flour and baking powder. Add in the peanut butter, milk and molasses, stir until thoroughly combined.
3) Shape the dough into a ball and place between two sheets of parchment paper. Use rolling pin to roll evenly to ¼ inch thickness.
4) Cut out dog bone shapes with cookie cutters. Place on ungreased baking sheet with at least a ½ inch space between treats.
5) Bake for 15-17 minutes until cooked and hardened around the edges, but still a little soft in the center. Cool treats on a wire cooling rack.
6) Transfer cooled dog treats to an airtight container and store for up to a week.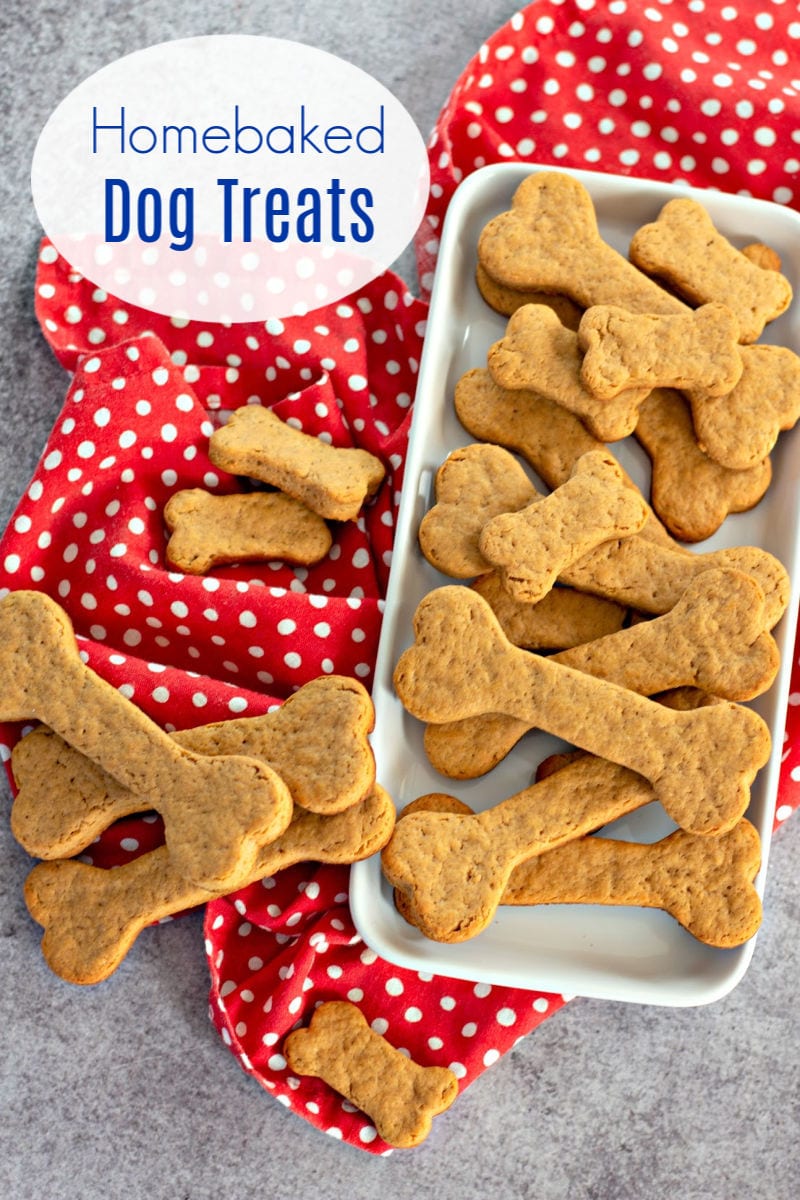 More from Mama Likes To Cook
Check out my vegetarian recipes, so you can get more great ideas for baking, cooking, blending and juicing.
Shop Now
For a beautiful assortment of kitchen necessities and food gifts for the whole family, check out the current deals at these online stores.
Are you ready to have some delicious fun in the kitchen?