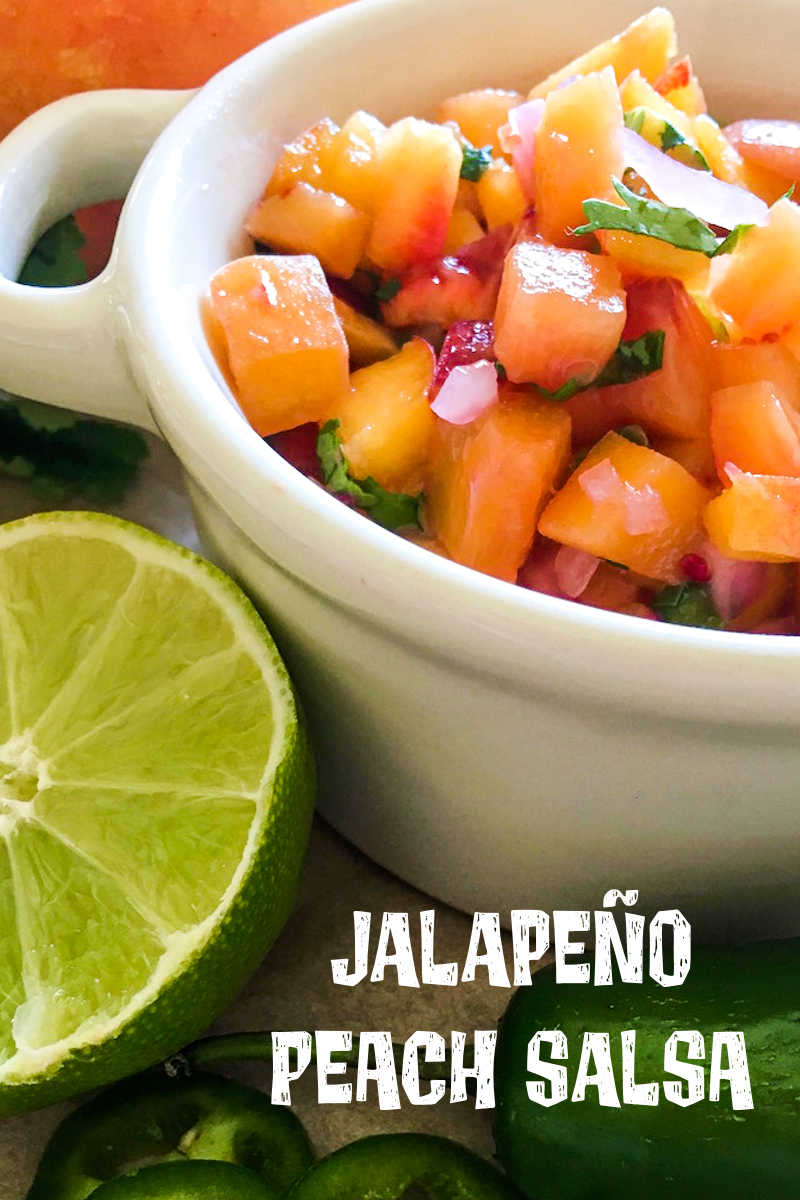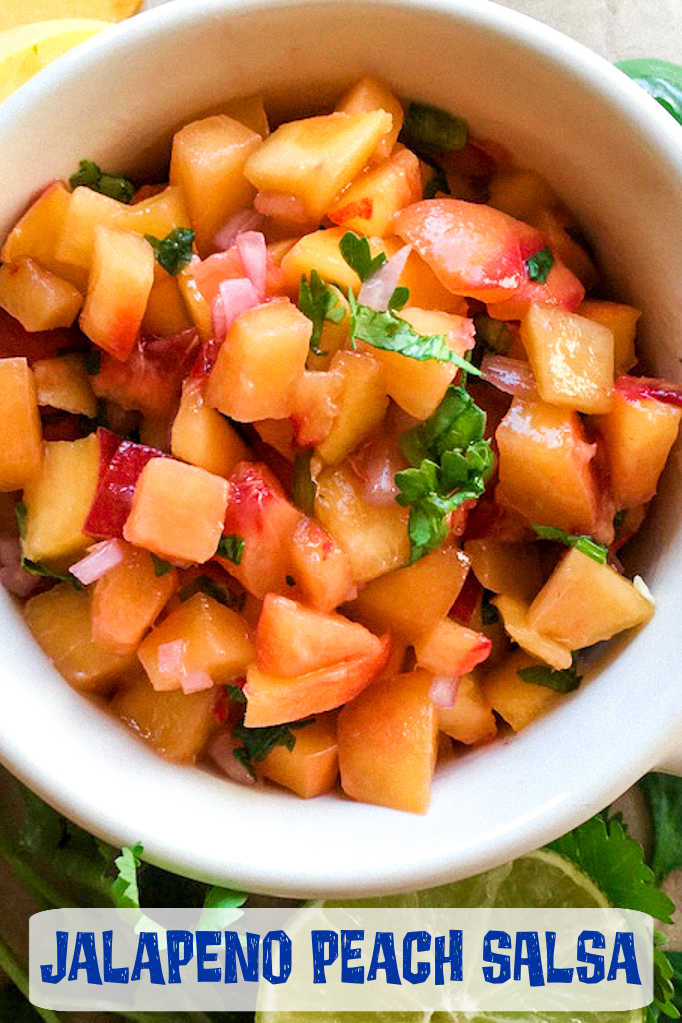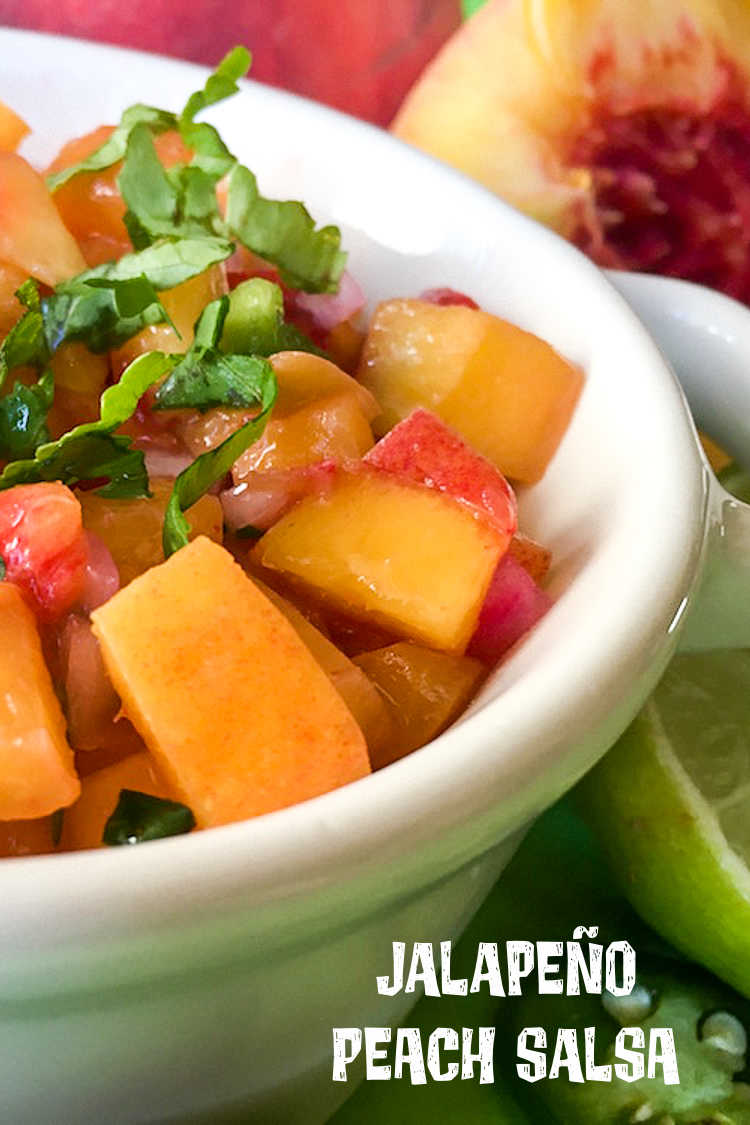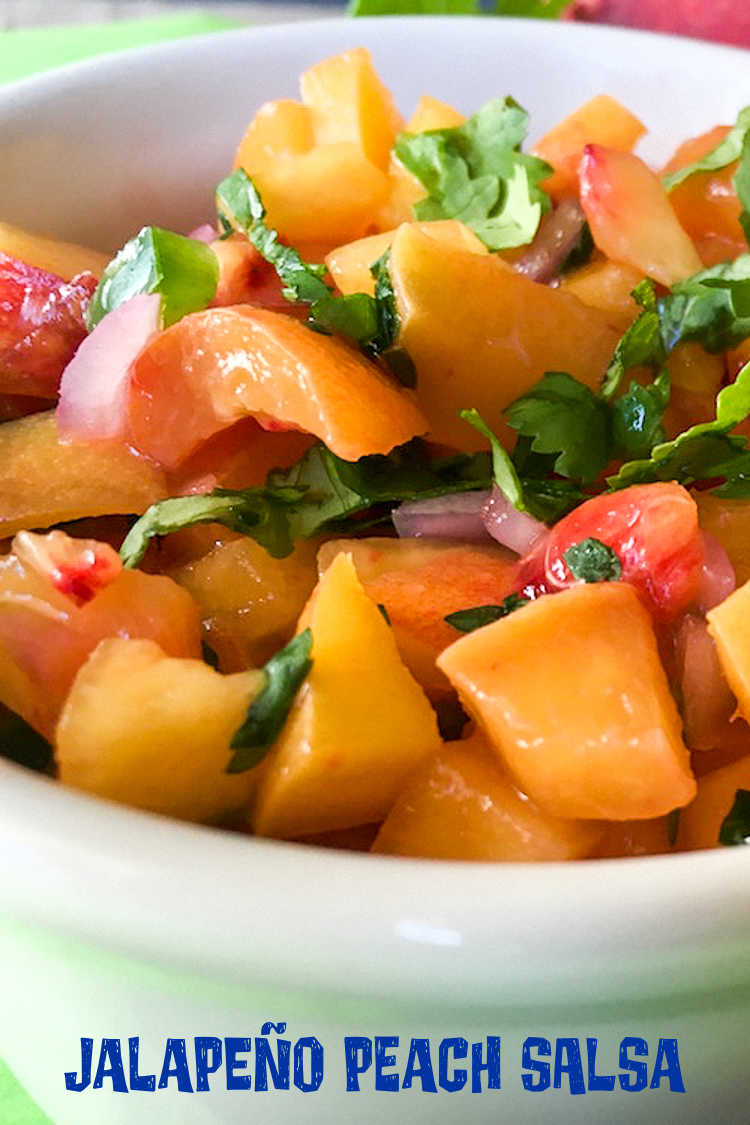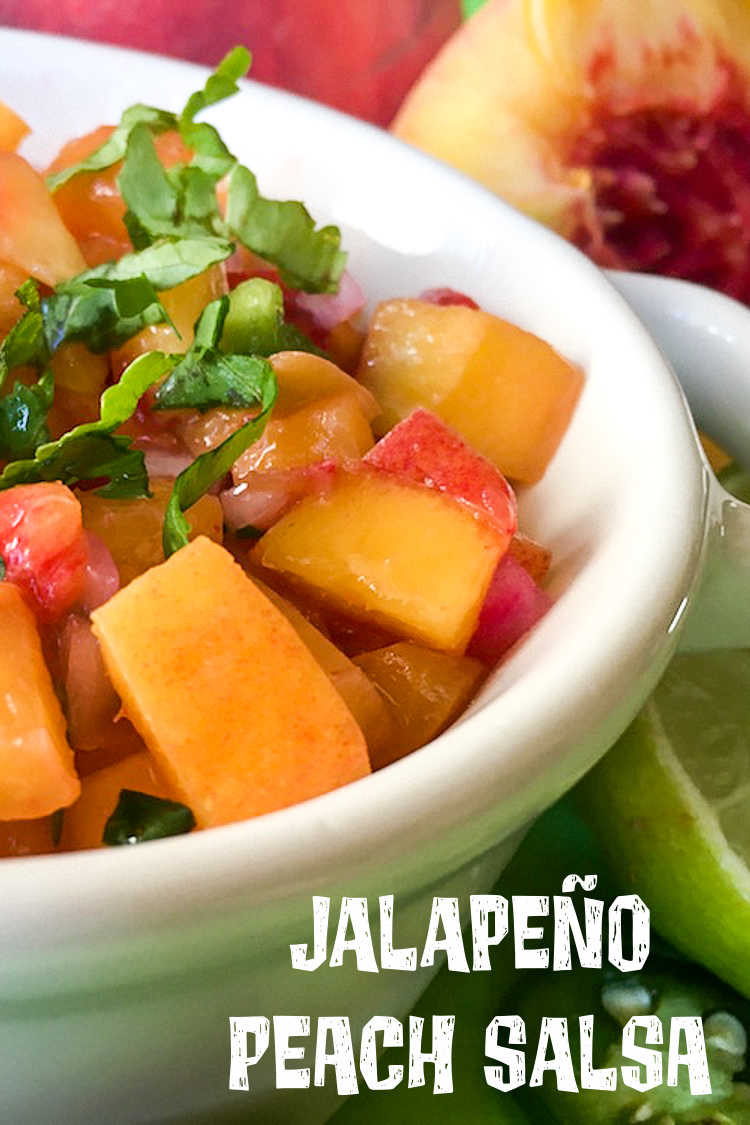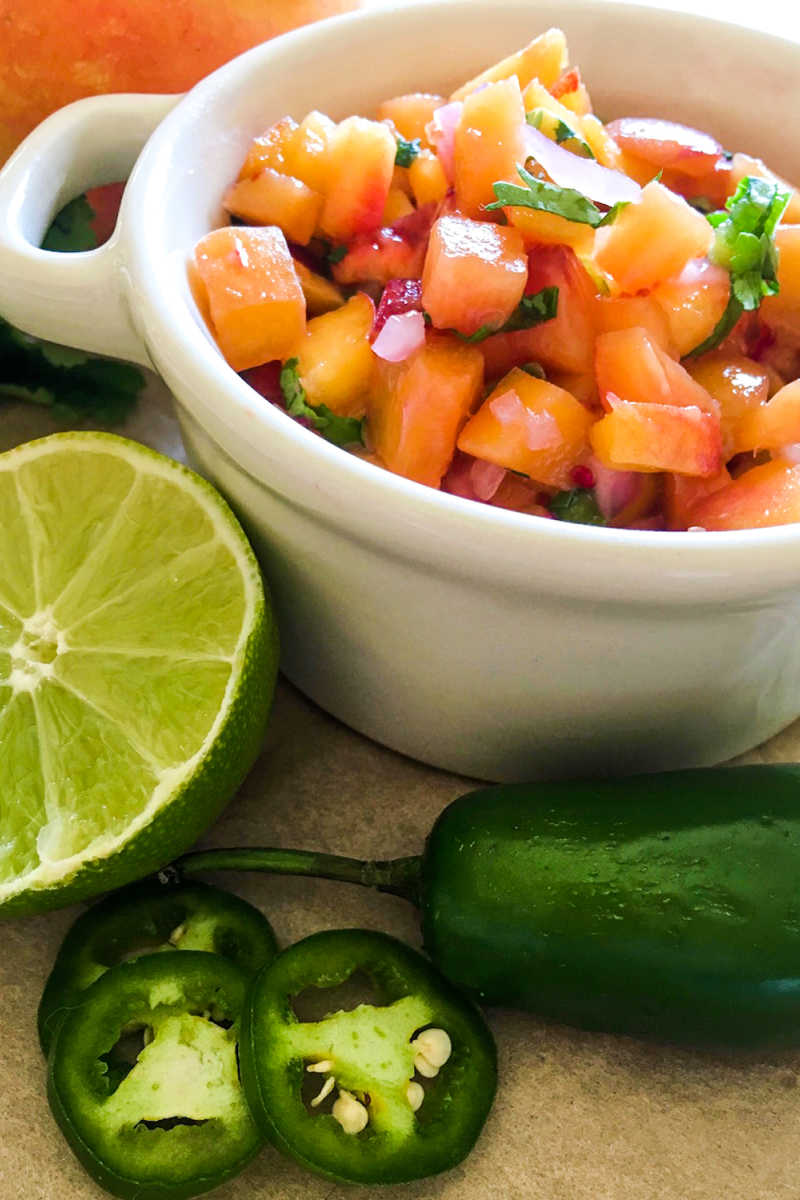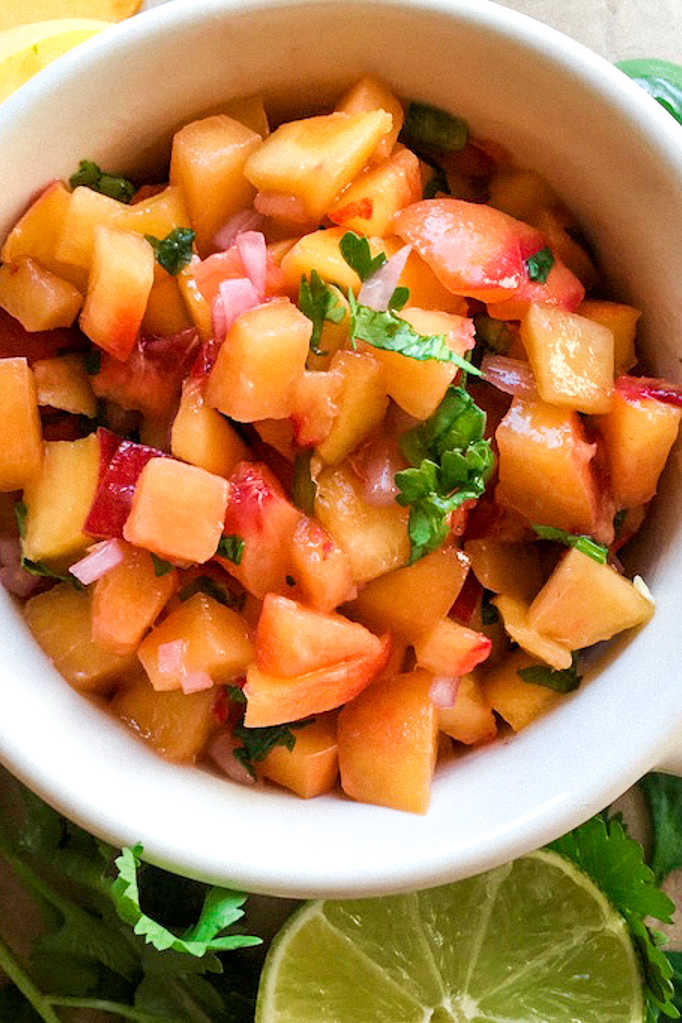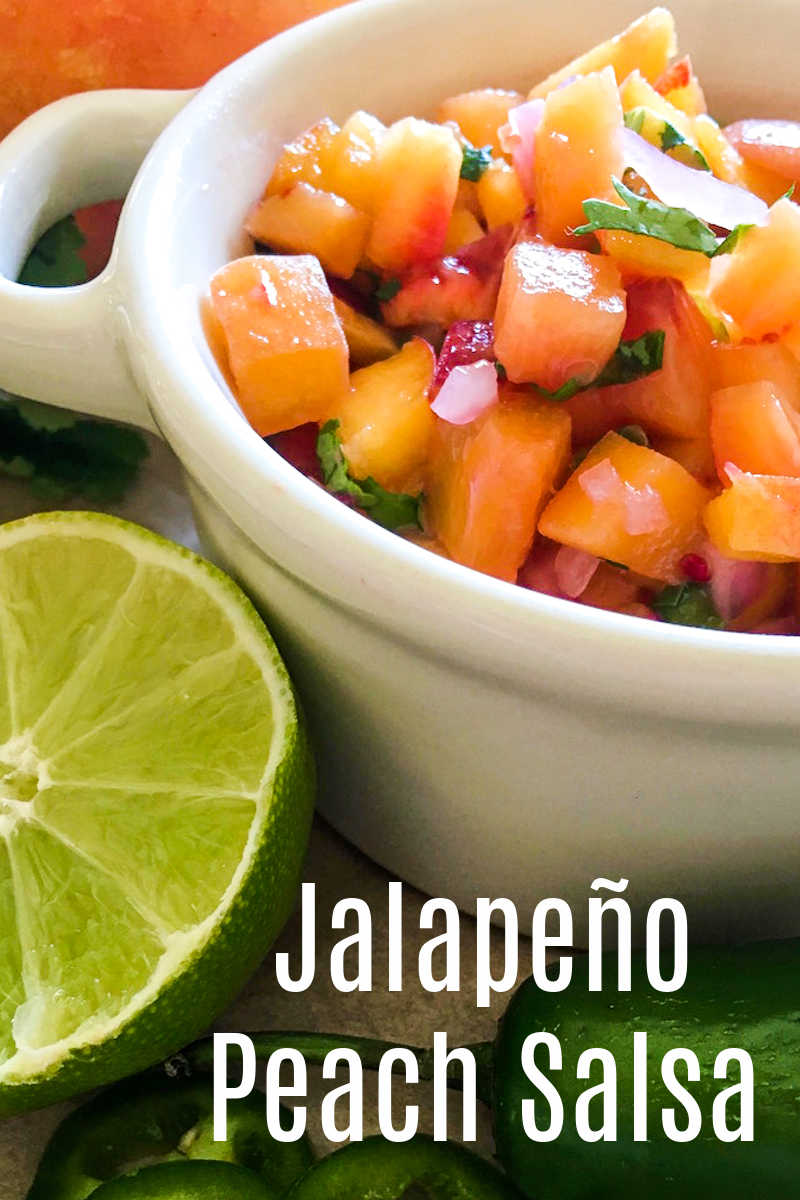 Fresh Fruit Salsa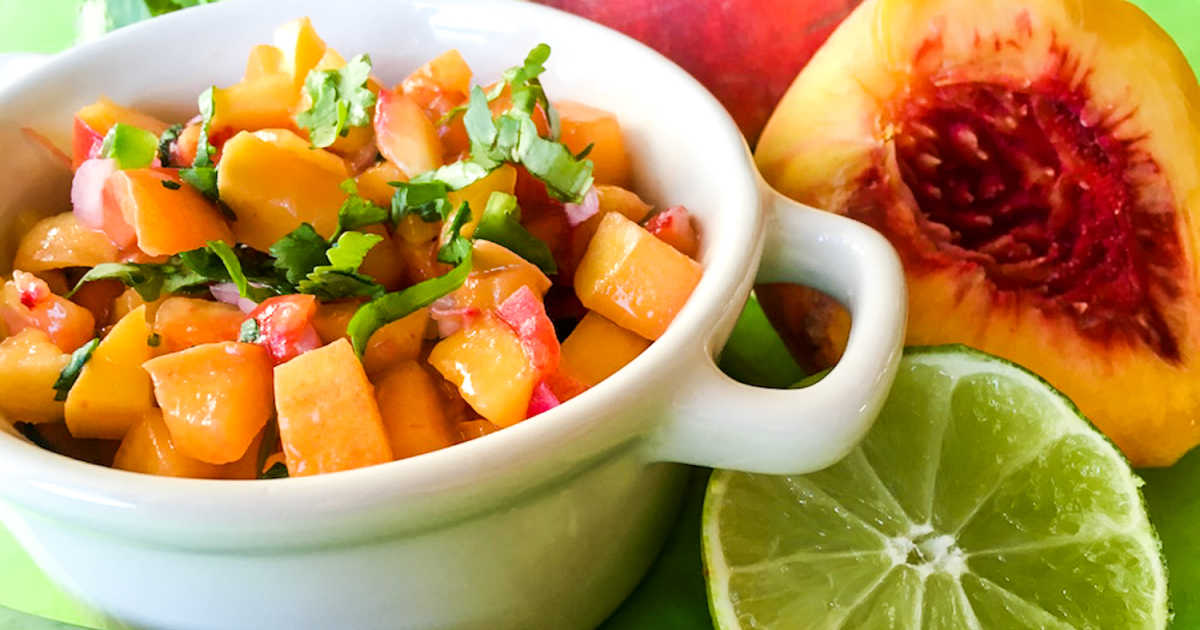 Add a burst of fresh fruit flavor to your snacks and meals, when you make this beautiful and delicious jalapeno peach salsa.
The salsa is sweet from the fruit, tangy from the lime and spicy from the hot peppers.
Feel free to adjust the amount of jalapeños to suit your own taste.
Follow the recipe as written or add more jalapeño to make it hotter or less for a mild salsa.
There is no cooking involved, so this is great to prepare on a hot Summer day.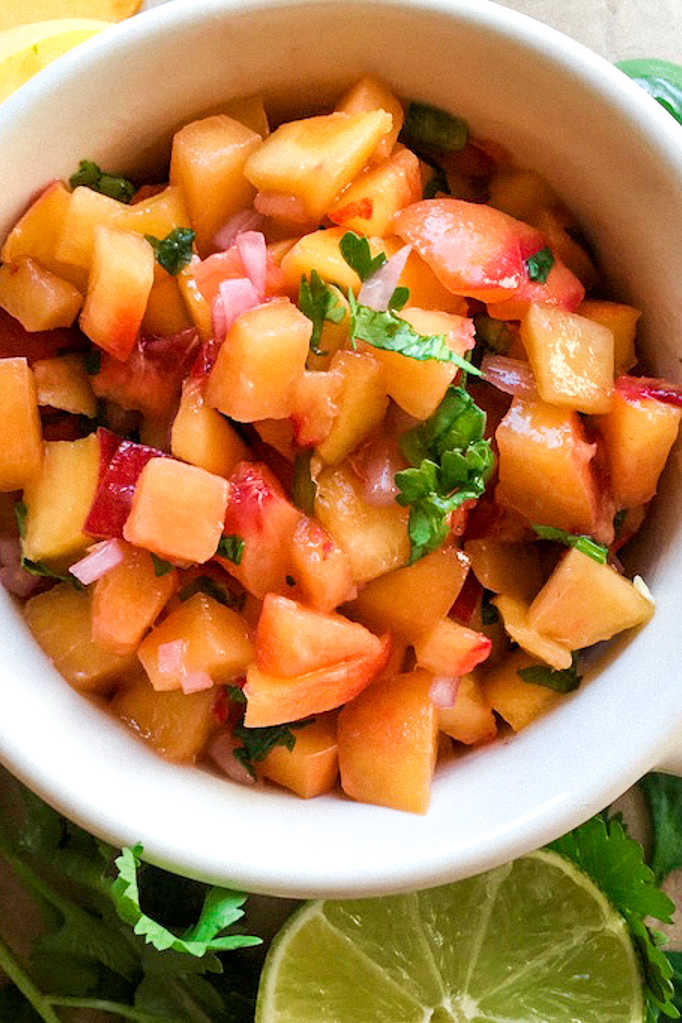 The salsa doesn't take long to prepare, but you'll want to let it rest prior to serving if you have time.
I have eaten and enjoyed it immediately, but it's best when it sits for at least 30 minutes.
If you can plan and make it the night before, it is great after sitting in the refrigerator overnight.
Serve the fruit salsa with chips, when you want a tasty appetizer.
Or use it as a condiment to top your favorite Mexican dish or with your morning eggs.
This salsa will easily become a family favorite, so you'll want to make it often.
Enjoy!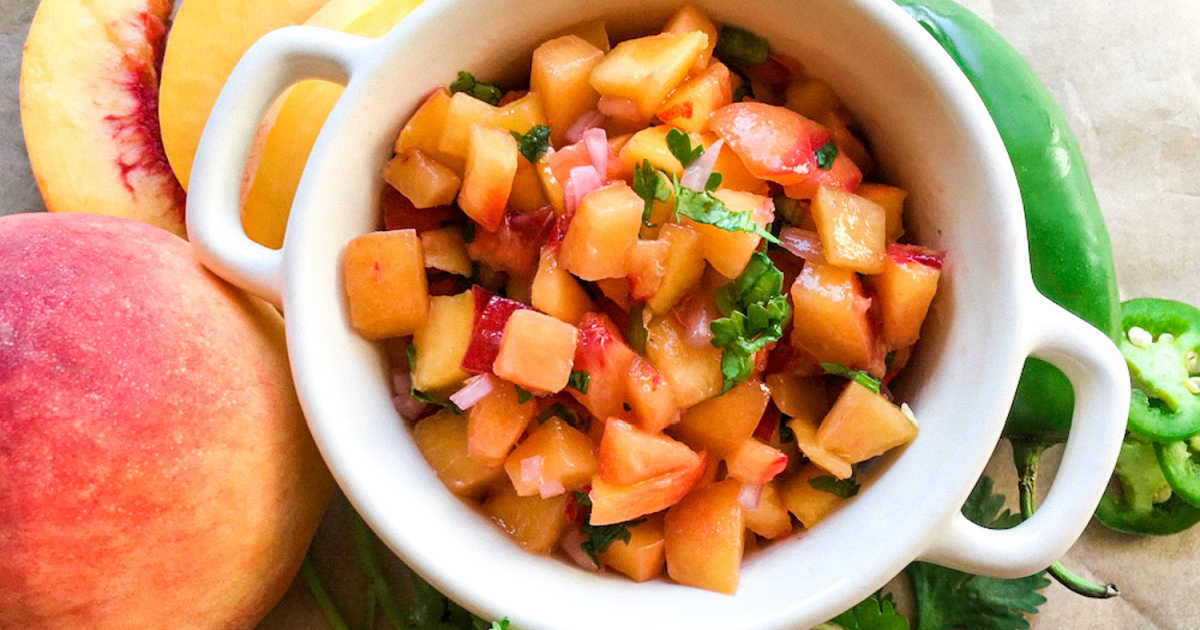 Jalapeno Peach Salsa Recipe
Ingredients
6 Peaches, cut into small pieces
3 T Lime Juice
½ Shallot, minced
3 T Red Onion, minced
1-2 t Jalapeño peppers, minced
3 T Cilantro, chopped
Salt and Pepper to taste
Supplies
Knife
Measuring Spoons
Non-reactive Bowl (Glass, Stainless Steel, Ceramic)
Tongs
Instructions
1) Add all ingredients to a non-reactive bowl. Use tongs to gently toss, so that the ingredients are well combined and not crushed.
2) Cover and refrigerate for at least 30 minutes, so that the flavors have time to combine.
3) Serve with chips or as a topping for tacos, nachos or other foods.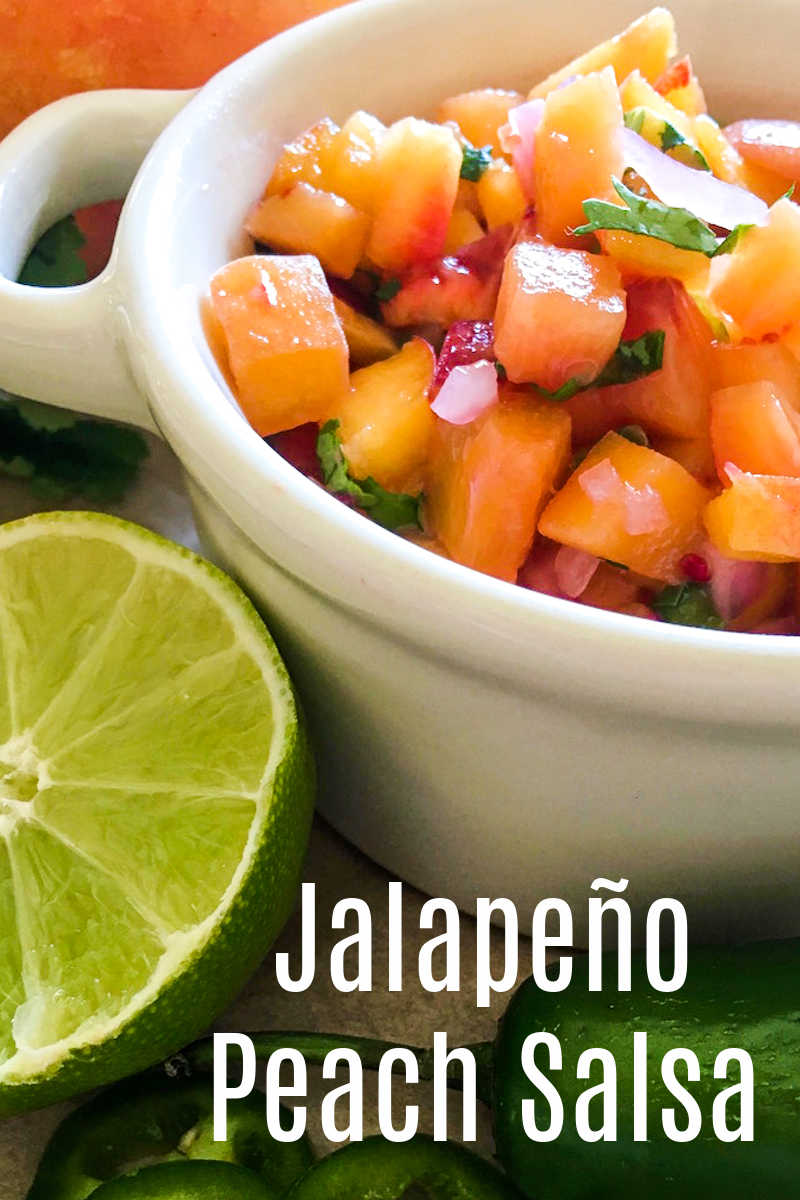 More from Mama Likes To Cook
Check out my other appetizer recipes, so you can get more snack inspiration.
Following are a few of my other delicious guacamole recipes:
Then take a look at the rest of my vegetarian recipes, so you can have even more delicious fun in the kitchen!