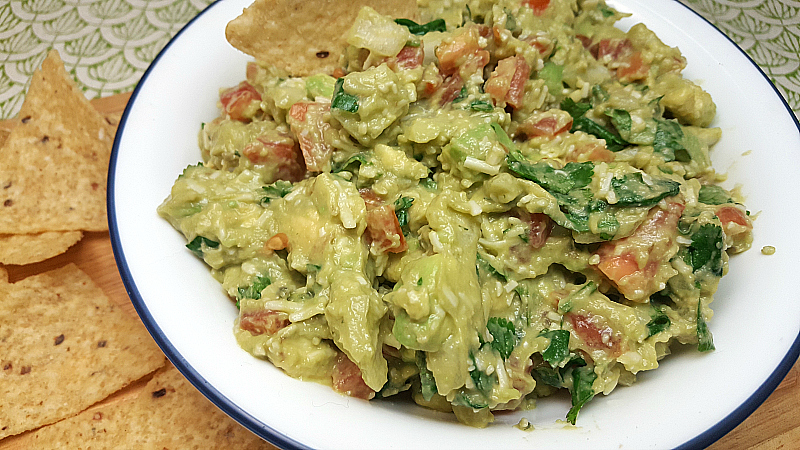 Guacamole makes an excellent addition to any party, especially when it's game day! It's easy to prepare and fun to eat while enjoying the company of friends and family.
For this Glorious Guacamole recipe, I added a little something extra. There is shredded Monterey Jack cheese mixed right into the guacamole. It is absolutely delicious to get cheese in every bite.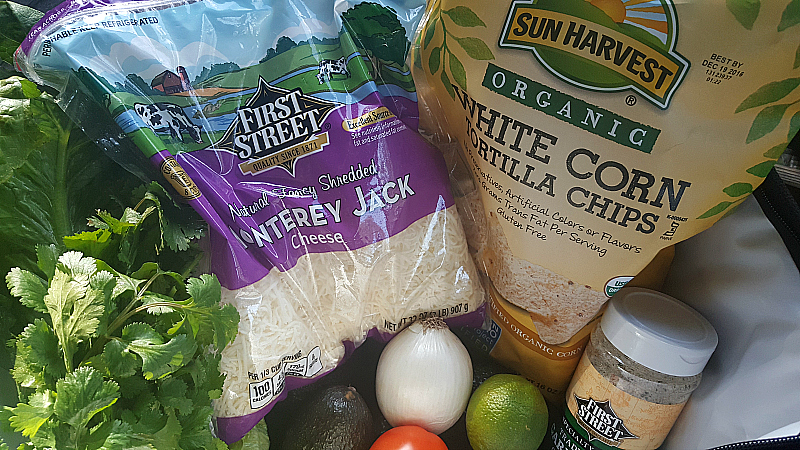 I was able to find everything I needed at my local Smart & Final store. As always, the prices fit right into my budget. They had special pricing on tomatoes and avocados. I was also able to purchase some of their high quality store brands – First Street shredded cheese, First Street garlic salt and Sun Harvest organic tortilla chips.
Click HERE to check out the Final Score Sweepstakes for your chance to win a year of groceries from Smart & Final. Share on social media with #GameDayGrub.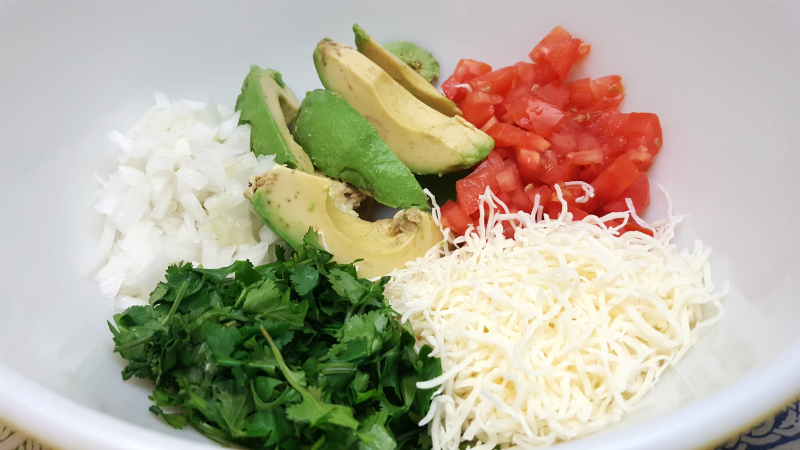 Glorious Guacamole
Ingredients:
3 medium avocados
1 jalapeno (seeds removed)
1/2 white onion
1/2 cup chopped cilantro
1 juiced lime
1 firm tomato, finely diced
1/4 cup of shredded Monterey Jack cheese
Salt and pepper to taste.
Garlic salt to taste.
Instructions:
Add avocado, jalapeno, onion and lime to a mixing bowl.
With a spoon, mash the avocados and mix ingredients together thoroughly.
Add tomato and cheese. Mix together gently.
Season with salt, pepper and garlic salt to taste.
Cheer on your favorite team and enjoy a delicious snack!