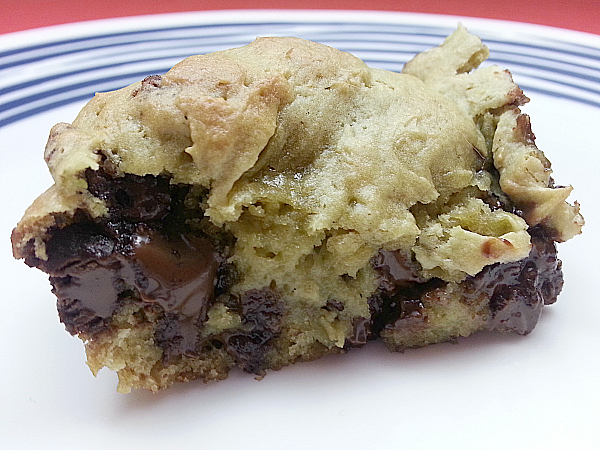 By now we are all familiar with enjoying avocados as guacamole or serving them on toast. However, an avocado chocolate chip cookie bar is also quite amazing!
Yes, you can bake with avocados. They can be used as a butter substitute, which is great for those who don't eat dairy and those of us who like the extra nutrition of an avocado.
I don't taste the avocado in the chocolate chip cookie bars, but they are delicious and they have a pretty light green color!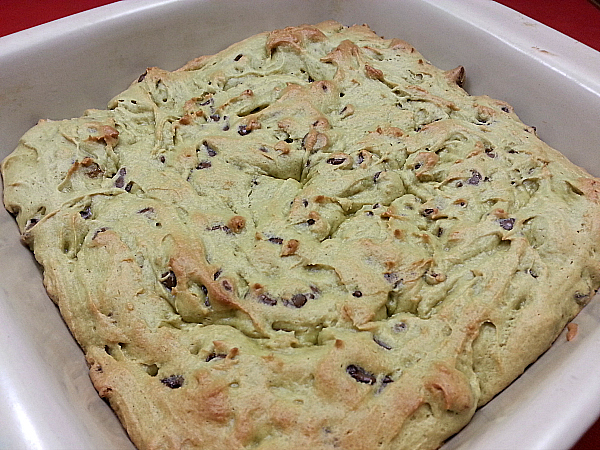 Avocado Chocolate Chip Bars
Ingredients:
1 Cup Avocado
3/4 Cup White Sugar
3/4 Cup Light Brown Sugar
1 t Vanilla Extract
2 Eggs
2 1/4 Cups All-purpose Flour
1 t Baking Soda
1/2 t Salt
1 1/2 cups chocolate chips
Instructions:
Pre-heat oven to 375°.
Mix avocado, white and brown sugar and vanilla. Add eggs and mix thoroughly. Add in flour, baking soda and salt. Mix completely. Mix in chocolate chips.
Lightly coat baking pan with cooking spray. Use an 8″ x 8″ baking pan for thick bars or a 9″ x 12″ baking pan for thinner bars. Spread batter evenly in pan.
Bake 20-25 minutes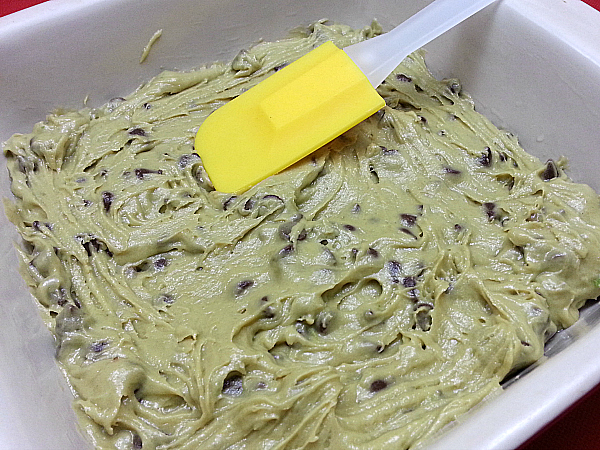 Check out my other vegetarian recipes, so you can get more kitchen inspiration.