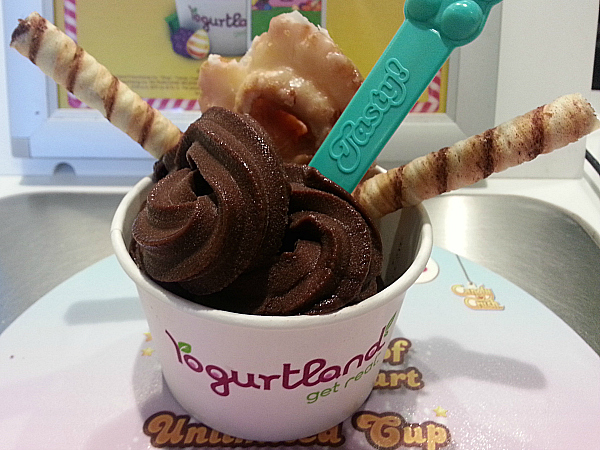 Do you have a Yogurtland near your home or work? I've got several of them close enough to stop by for a treat every now and then. They've always got a great selection of frozen yogurt, sorbet and gelato along with toppings to suit anyone's tastebuds.
Last week I had the pleasure of visiting their headquarters in Orange County. I toured their lab and saw some of the equipment they use to develop new flavors and to make sure that the products meet their quality standards. I also got to sample their latest assortment of limited edition flavors.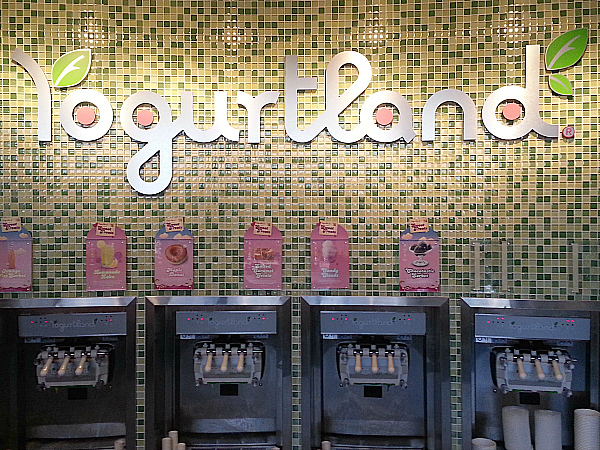 The new Candy Crush flavors are available until September 13th.
Orange Fizz Sorbet
Maple Donut
Blue Raspberry Sorbet
Chocotastic Sorbet
Salted Caramel Gelato
Candy Clouds
Lemonade Lake
Cupcake Carnival
Butterscotch
Minty Meadow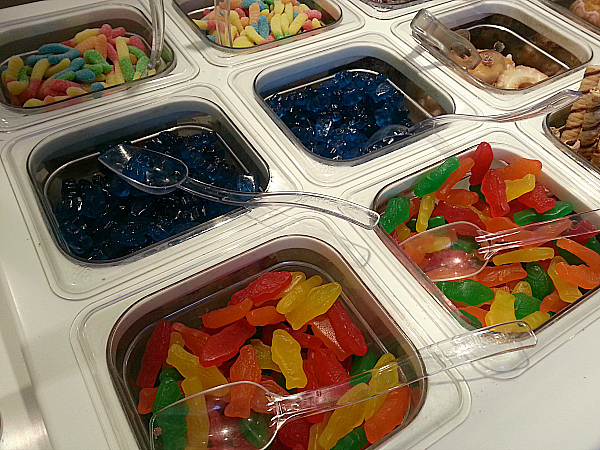 The flavors all sounded fun, but I went with the one that I knew would be the right choice for me – Chocotastic Sorbet. It was a good as I thought it would be. The mini donut was a fun and unique topping that would go well with many of the Candy Crush flavors. They've also introduced new limited edition spoons to go along with the new flavors.
Which Yogurtland Candy Crush flavor do you think you'd like the best?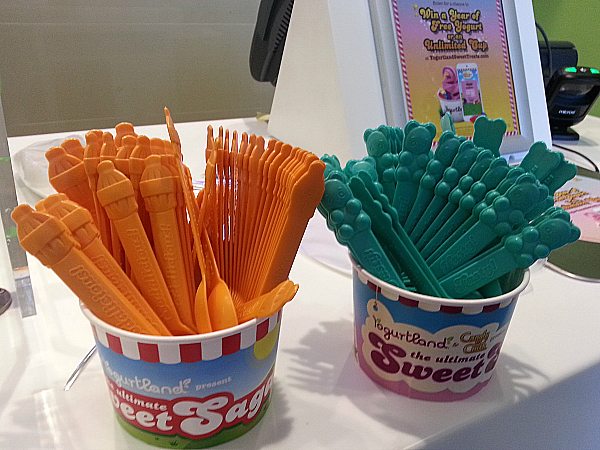 Yogurtland HQ
17801 Cartwright Road
Irvine, California 92614
949-265-8000
You can connect with Yogurtland on Facebook, Twitter, Instagram and Pinterest.