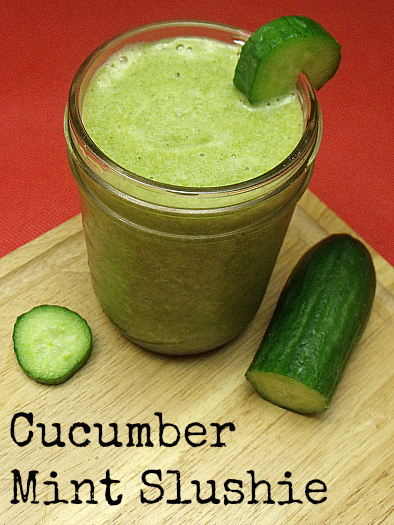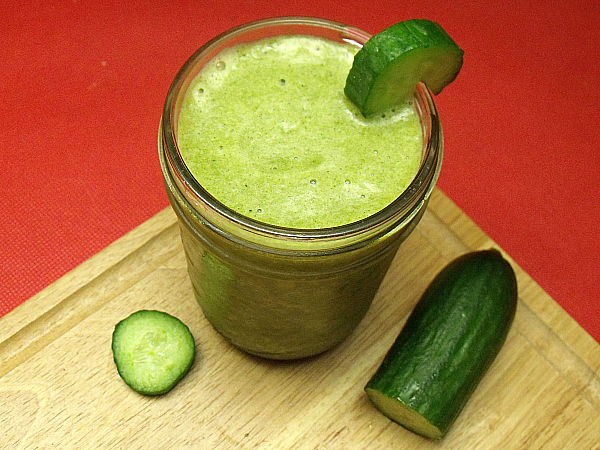 A cucumber mint slushie is delightful, so you'll want to blend up this easy recipe on warm days.
Cucumbers and mint are a wonderfully refreshing combination.
This cold beverage is really easy to prepare, so it is the perfect pick me up for an afternoon that is dragging.
Even with the sugar added, it has a lot less calories than an icy frappe or soda.
I prefer sugar in my slushie, but you can substitute another sweetener (agave, honey, stevia…) or you can serve it unsweetened.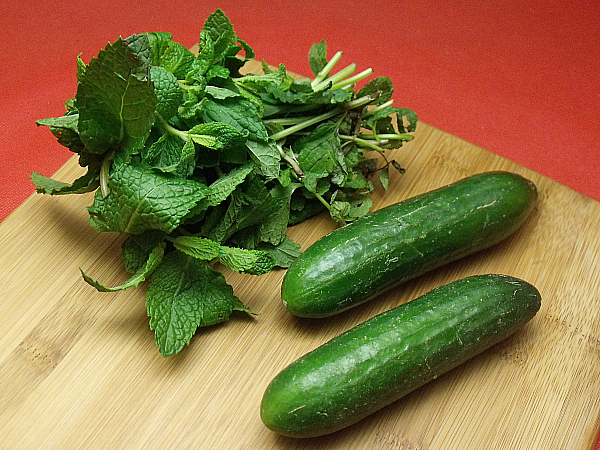 When I'm buying cucumbers, I choose the non-waxed ones and then eat the peel.
The small, mini cucumbers may be marked as Persian Cucumbers.
The large, long ones may be marked either as English cucumbers or Japanese cucumbers depending upon the market you are in.
It will be obvious at a glance that they have not been waxed.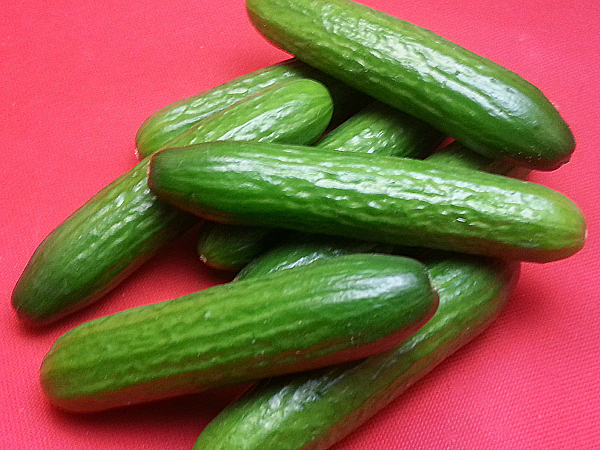 Cucumber Mint Slushie Recipe
Ingredients:
4 Mini Cucumbers, sliced, not peeled
1 Bunch Fresh Mint
12 Ice Cubes
2 T Sugar
Instructions:
Blend cucumbers and mint in a high speed blender.
Add ice cubes and sugar.
Blend again.
Serve immediately.
Optional garnish: Cucumber slice and mint leaves.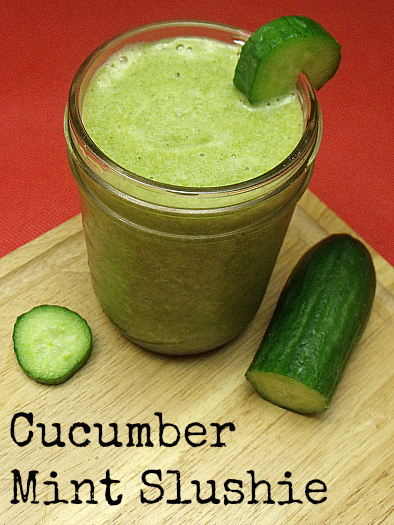 Check out my other vegetarian recipes, so you can get more kitchen inspiration.
Then take a look at my
recipe round ups
, so you can have even more delicious fun in the kitchen!