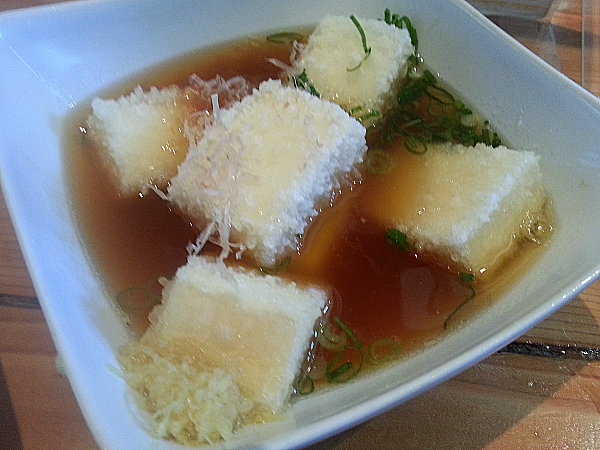 Here in Orange County we have a fantastic assortment of Asian restaurants that serve authentic dishes from Vietnam, China, Japan, Korea, Taiwan and other countries.
I had heard that Fukada uses organic ingredients for their freshly prepared food and was looking forward to trying it. When I arrived, it was crowded. They had a long sign in list and people were waiting outside. The other restaurants in the same shopping center had seats available immediately.
Normally, I'd choose a quick, uncrowded restaurant, but this time I decided that all of these people must be there for a reason. They were. The food and service are excellent.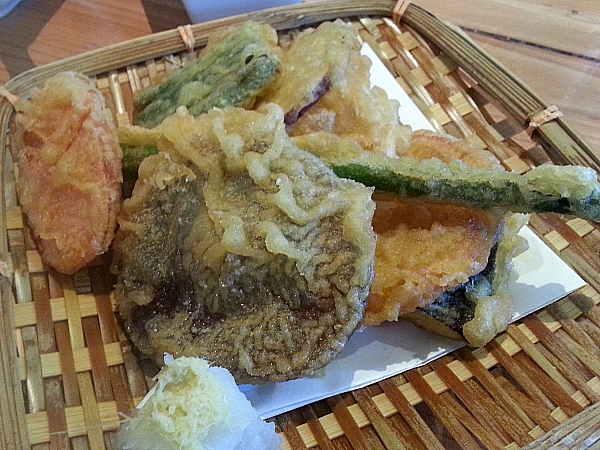 A friend and I ordered a variety of food to share and had leftovers to take home. My favorites were the tempura vegetables, cucumber salad and veggie sushi. I was full and satisfied.
Their soba is made fresh daily – I'm told it is excellent. There are also lunch specials that allow you to try different things.
There are smaller tables on the side, a bar in back and large tables in the center of the room. If you're in the center as I was, you'll likely be sitting near strangers and enjoying a communal dining experience.
Fukada
8683 Irvine Center Drive
Irvine, California 92618