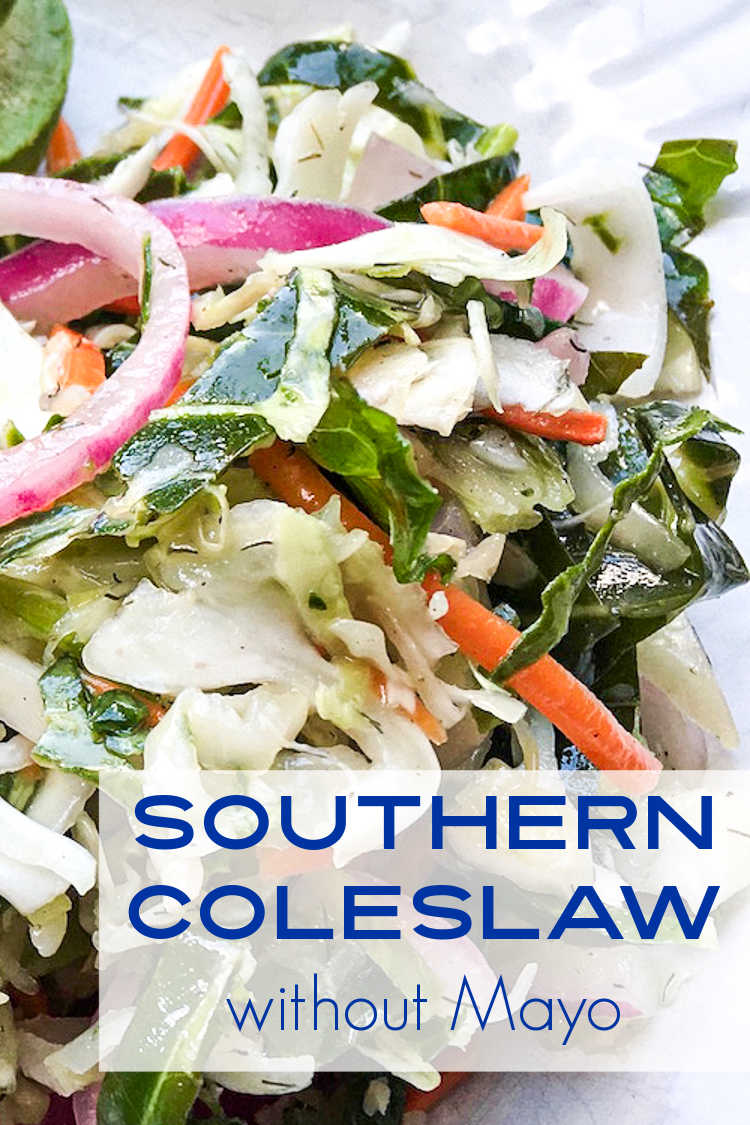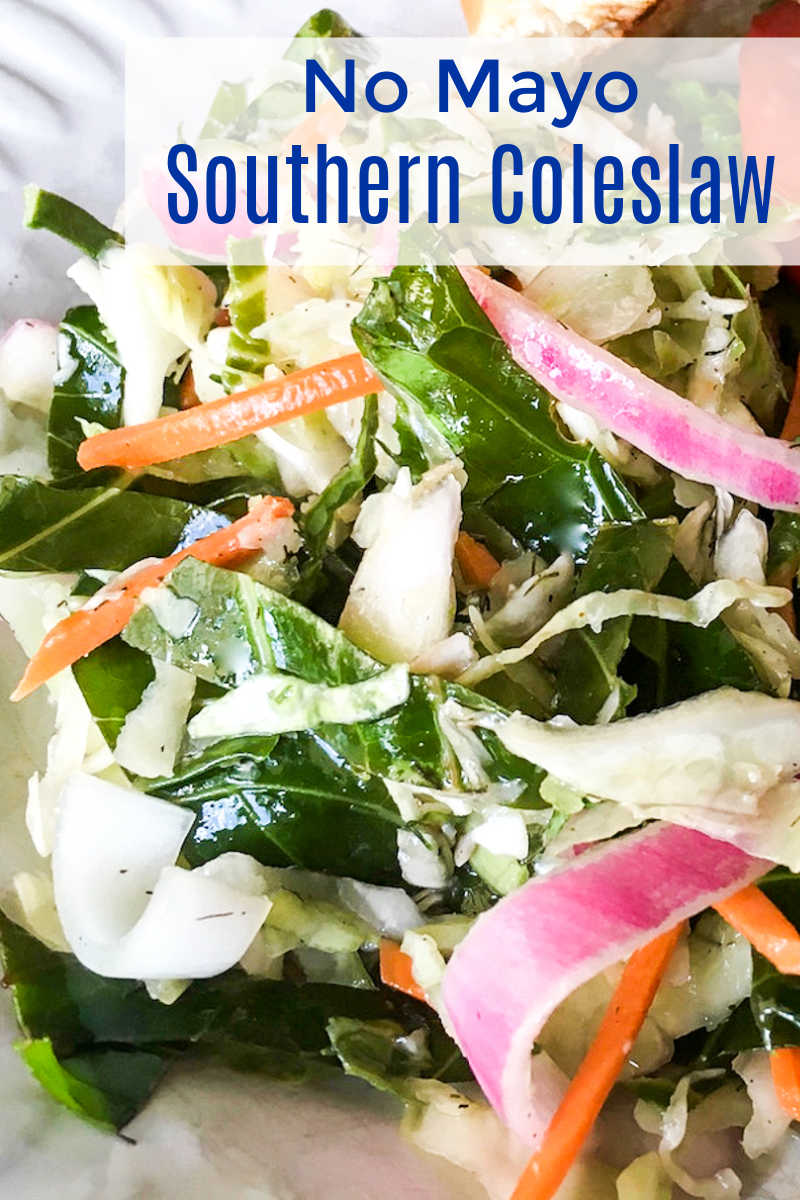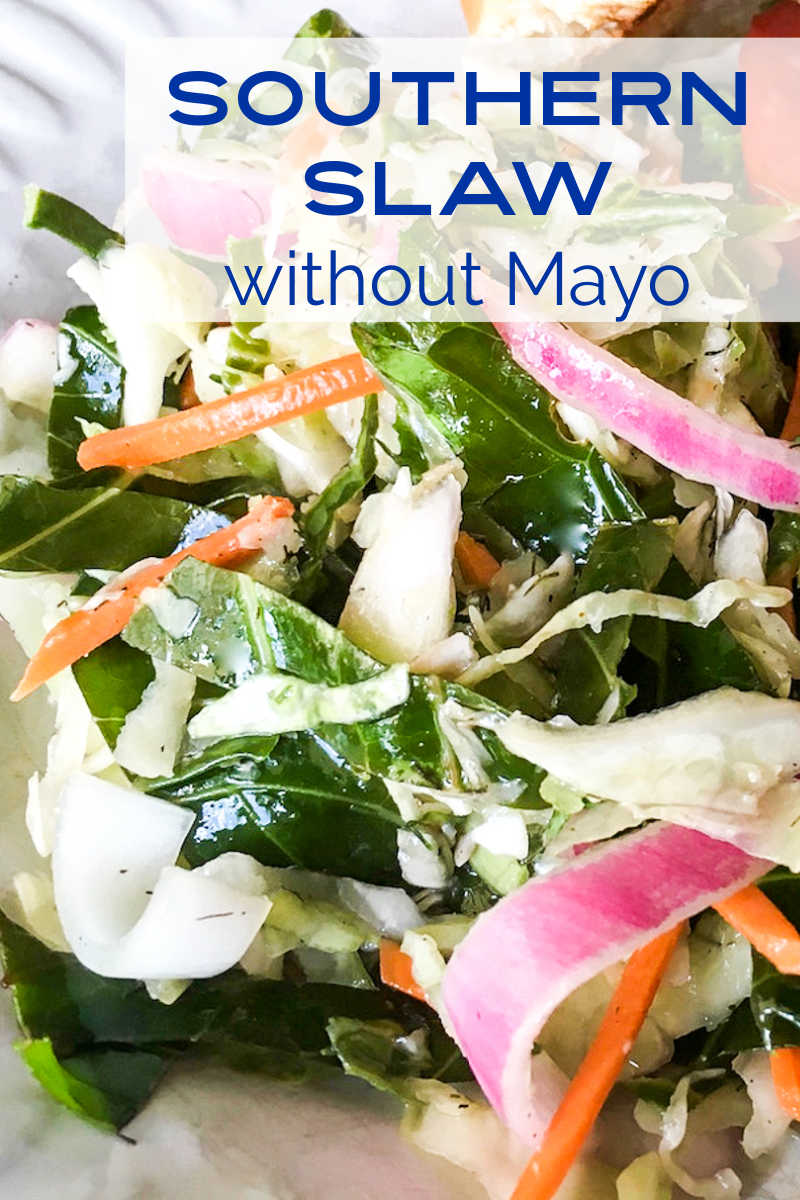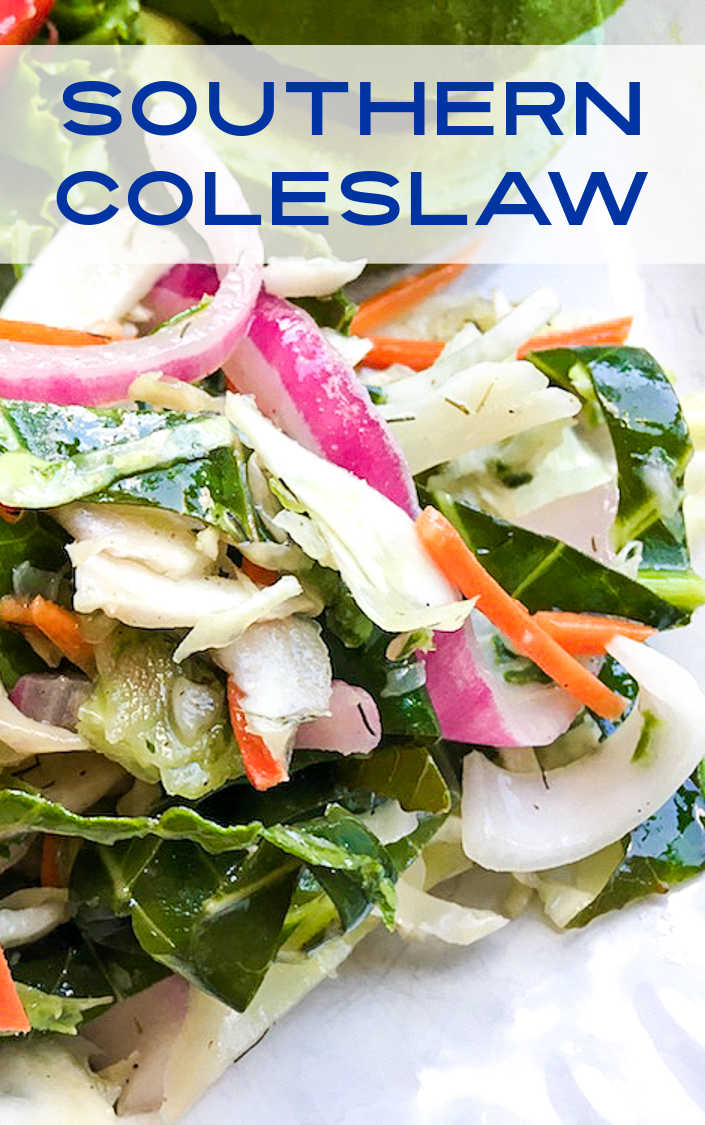 Classic Southern Coleslaw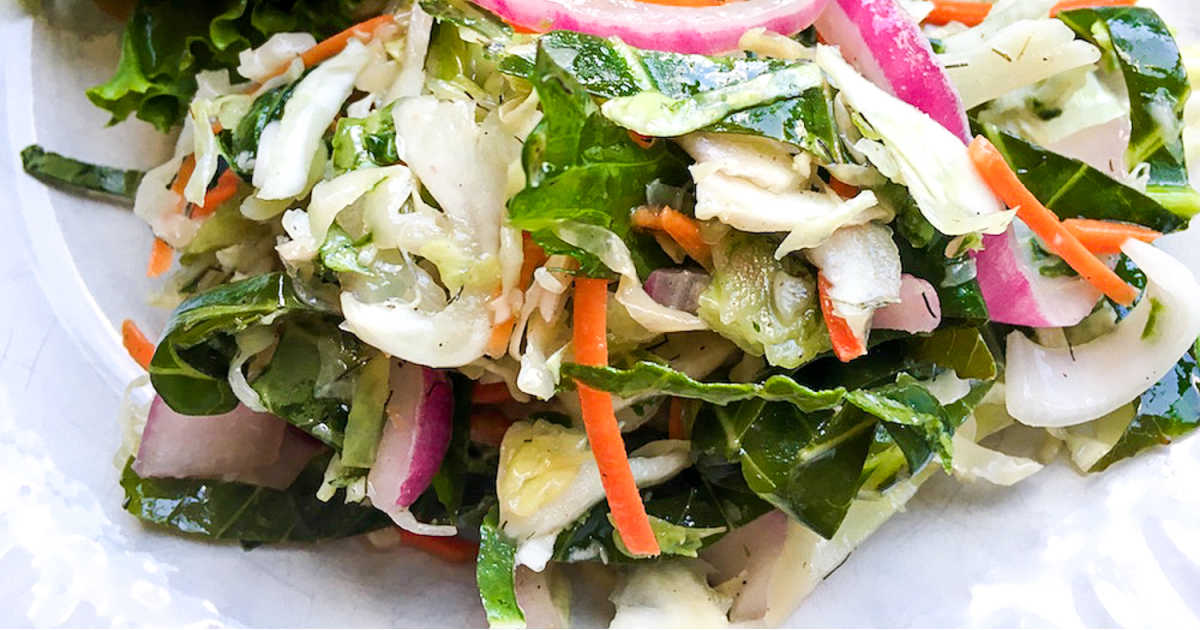 Make this delicious no mayo southern coleslaw, when you want a crunchy Summer salad or a topping for a burger or sandwich.
I do like mayonnaise, but I know many who do not.
This slaw is great for those who don't care for mayo and for people like me who just like variety to keep meals interesting.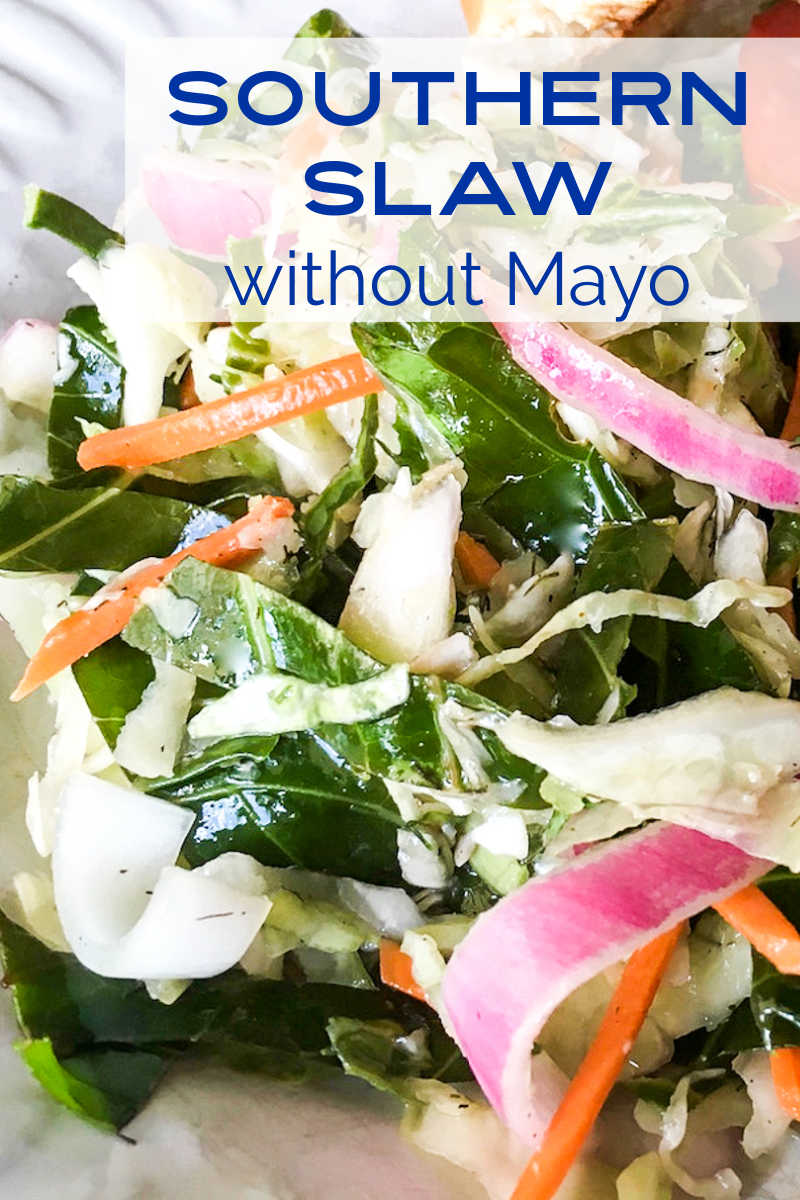 You can serve this soon after making it, but I prefer to give the flavors time to meld together.
I like to make it ahead of time and keep it in the refrigerator overnight.
The flavors are fantastic and the cabbage, kale and carrots still have a nice crunch to them.
Enjoy!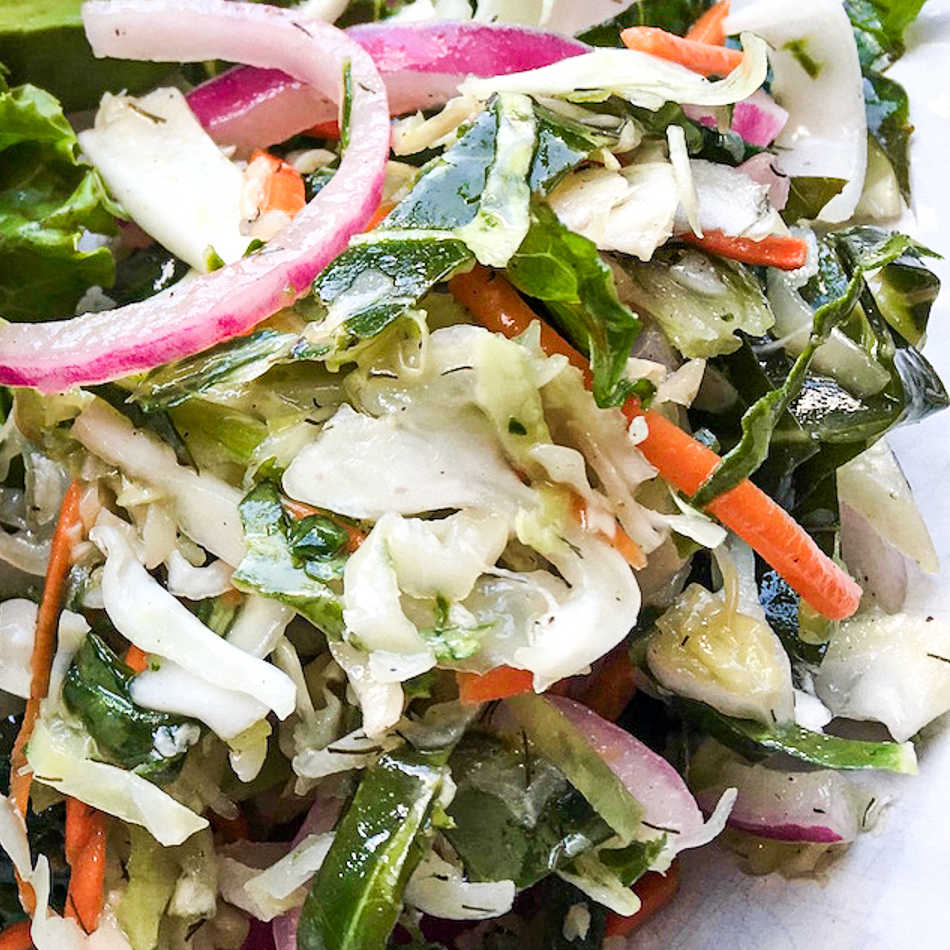 No Mayo Southern Coleslaw Recipe
Prep time: 20 minutes (+ time to chill)
Cook time: 2 minutes
Serves: 4-6
Ingredients
1 medium Green Cabbage, cored and thinly sliced
4 large Kales Leaves, stalk removed and cut into thin ribbons
½ medium Red Onion, thinly sliced
1 small White Onion, thinly sliced
3 large Carrots, grated
Salt and Pepper to Taste
¾ cup Apple Cider Vinegar
½ cup Granulated Sugar
½ cup Extra Virgin Olive Oil
1 T Dijon Mustard
2 t Celery Seed
Supplies
Chef Knife
Large Bowl
Tongs
Small Saucepan
Whisk
Instructions
1) Core the cabbage and slice it thin. Remove the stalk from the kale leaves and slice thin. Peel and slice the onions and grate the carrots.
2) Add the prepared vegetables to a large bowl. Season with salt and pepper and toss with tongs.
3) Measure the vinegar and granulated sugar into a small saucepan and set to medium heat. Stir for a minute or two, so the sugar dissolves completely. Remove from the heat.
4) Add the olive oil, mustard and celery seed to the pan and whisk, so it is frothy and well combined.
5) Pour the warm mixture over the veggies and toss to combine thoroughly.
6) Cover and refrigerate for 2 or more hours.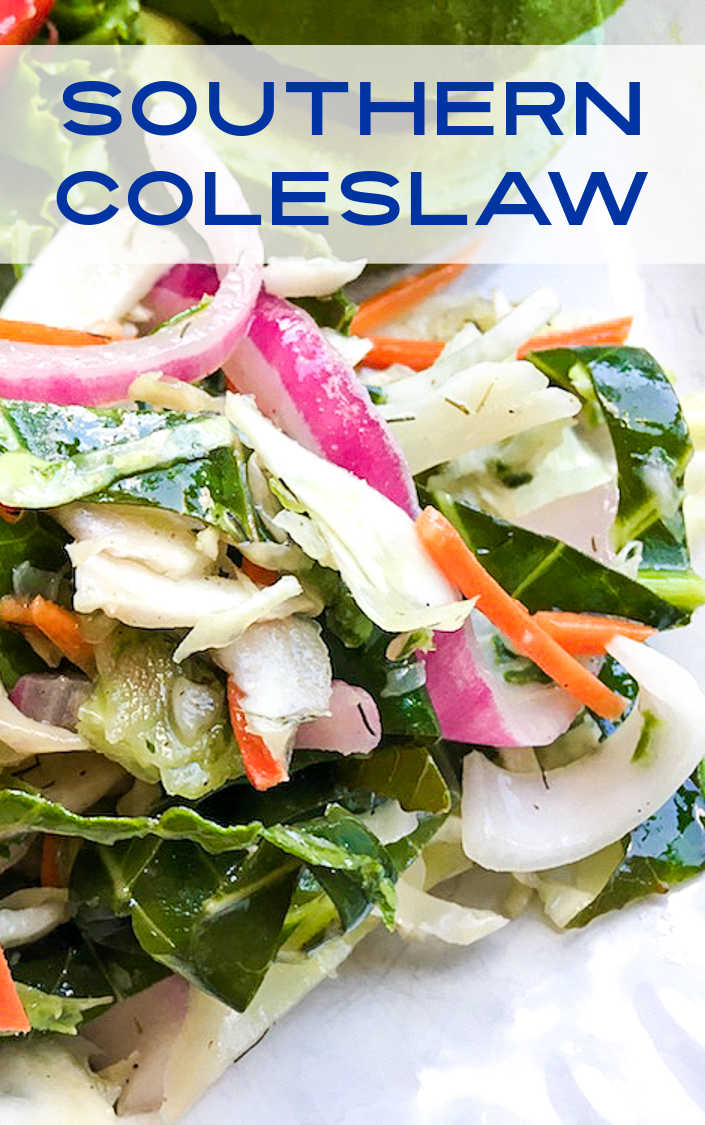 More from Mama Likes To Cook
Check out my salad recipes, so you can get more delicious inspiration.
Following are some of my favorite salad recipes:
Then take a look at the rest of my vegetarian recipes, so you can have even more delicious fun in the kitchen!