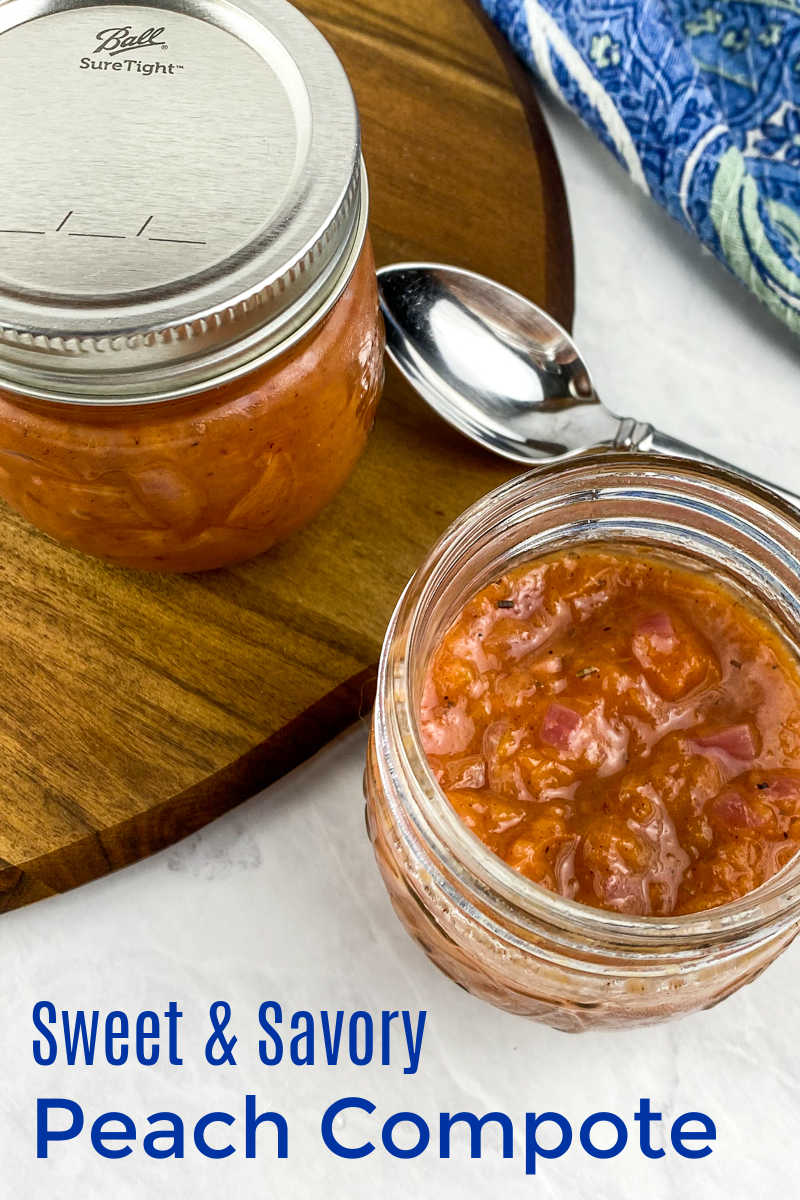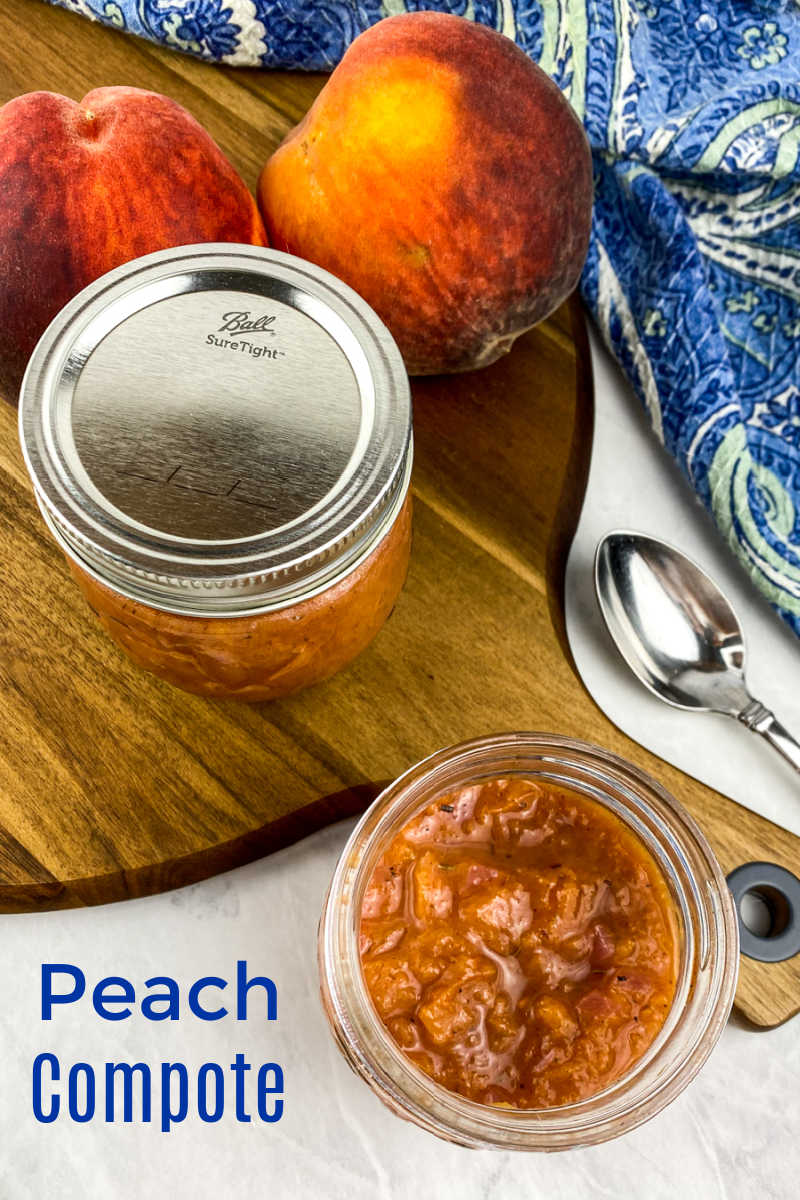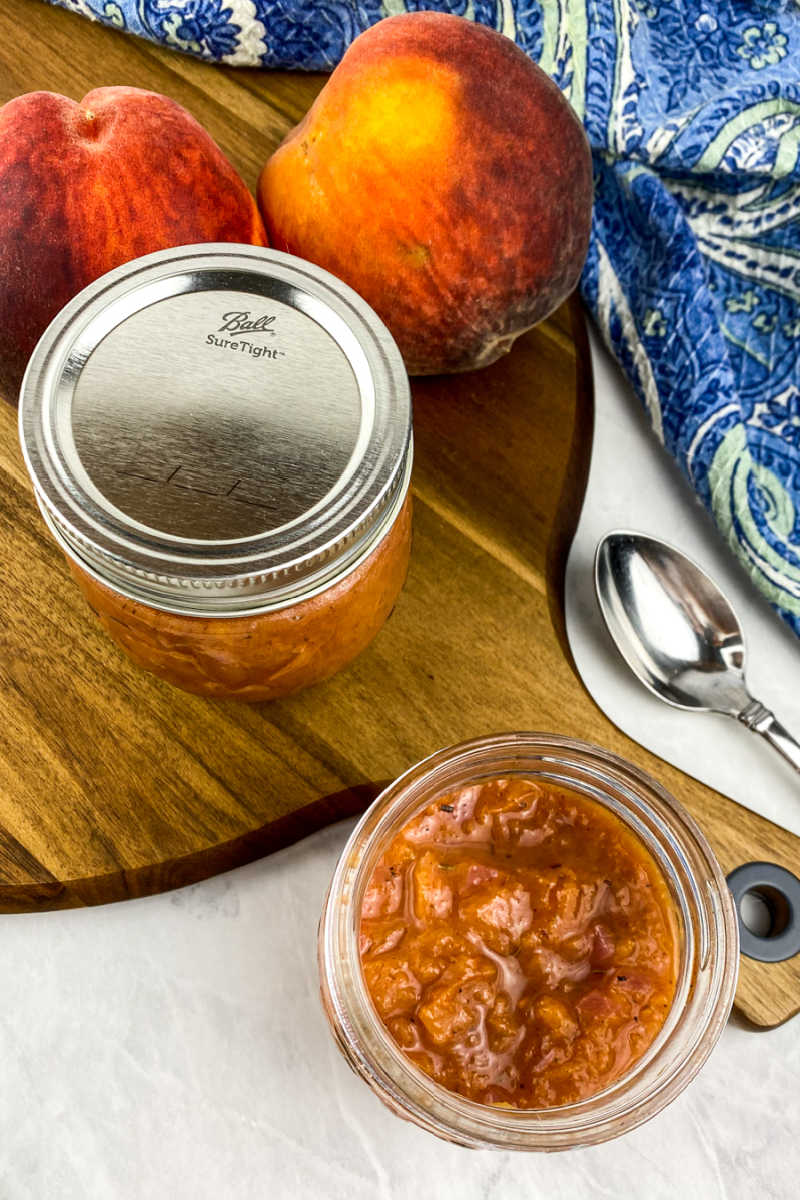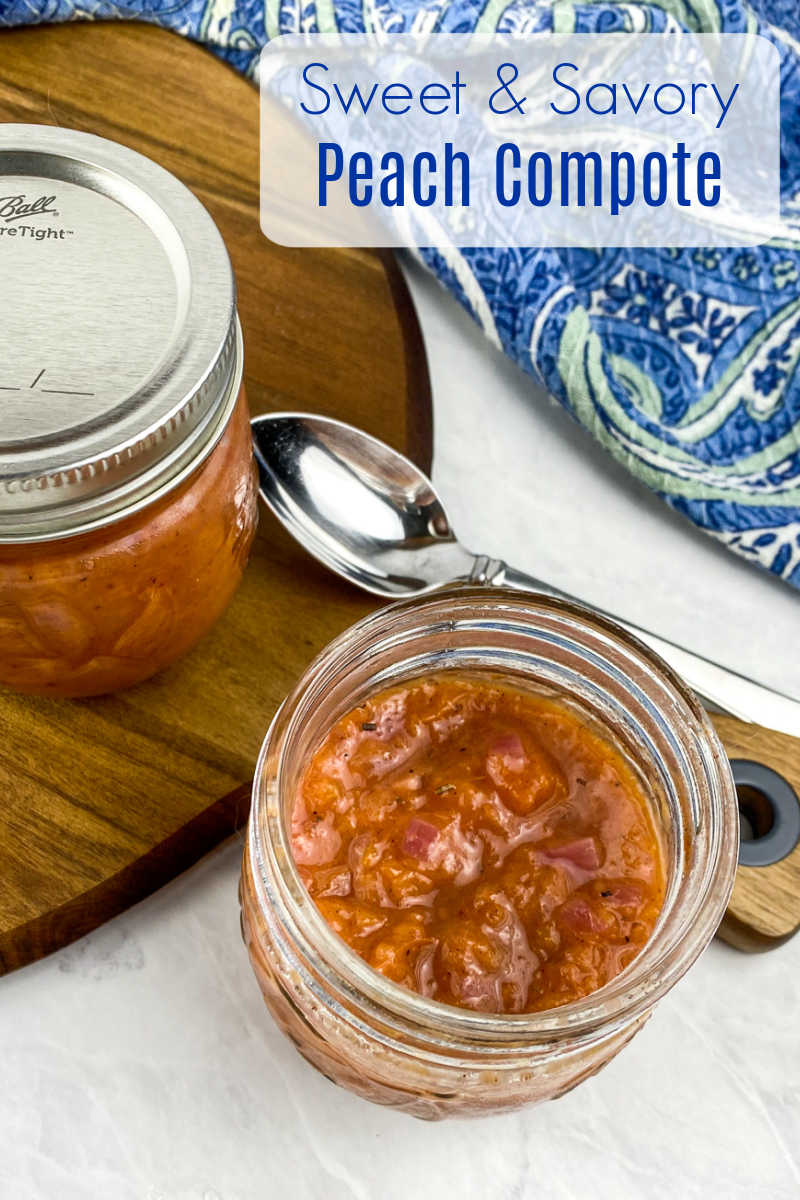 Fresh Peach Compote
Sweetened with Maple Syrup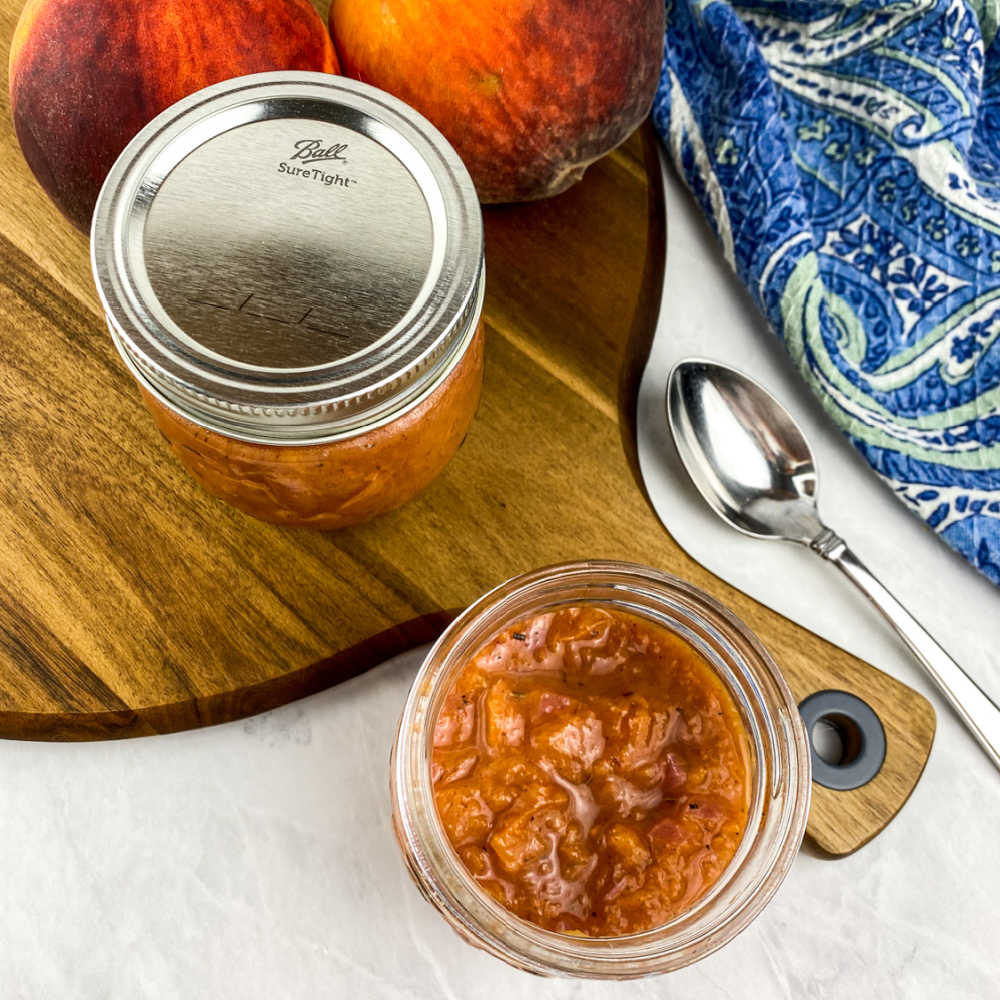 This quick and easy fresh peach compote is both sweet and savory, so you will enjoy each delicious drop of this fruit condiment.
It is sweet, since it contains a small amount of maple syrup along with the naturally sweet peaches.
However, it also has savory garlic, red onions and rosemary cooked in.
The compote is similar to a chutney, but there is no tangy vinegar added.
You can use it as a condiment on sandwiches, wraps, roasted vegetables, rice, eggs or other dishes and it is delicious.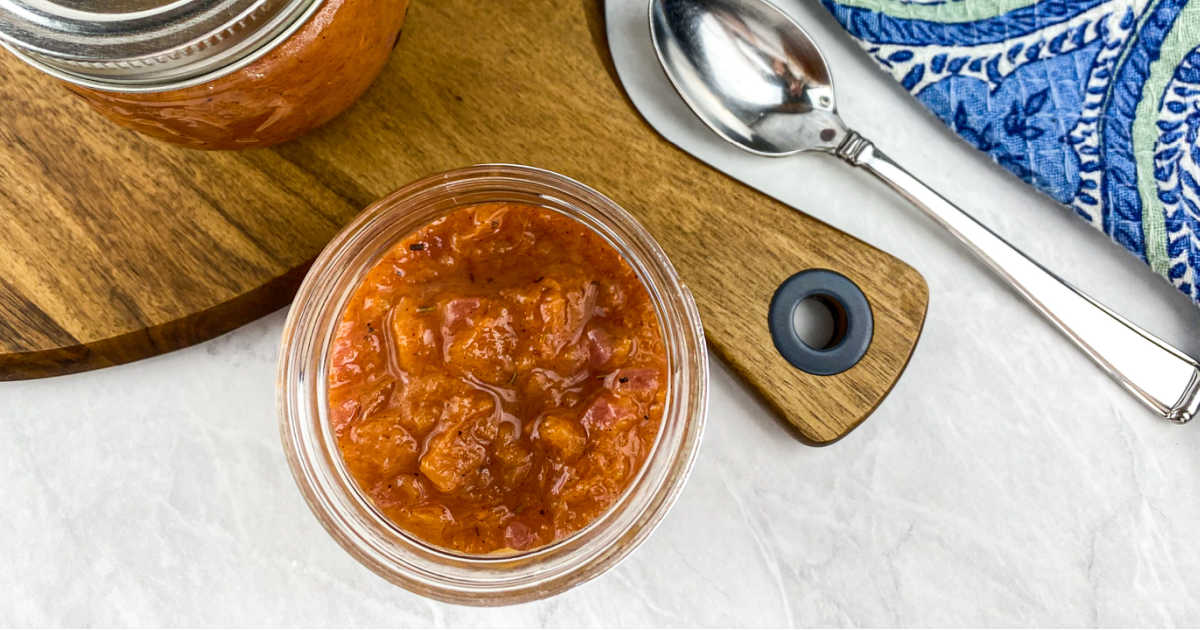 I like storing homemade condiments in mason jars, but these have not been processed in a water bath or pressure canner.
You'll need to store them in the refrigerator and use the savory peach sauce within a few days.
This is a flavorful way to make good use of fresh, seasonal peaches.
Enjoy!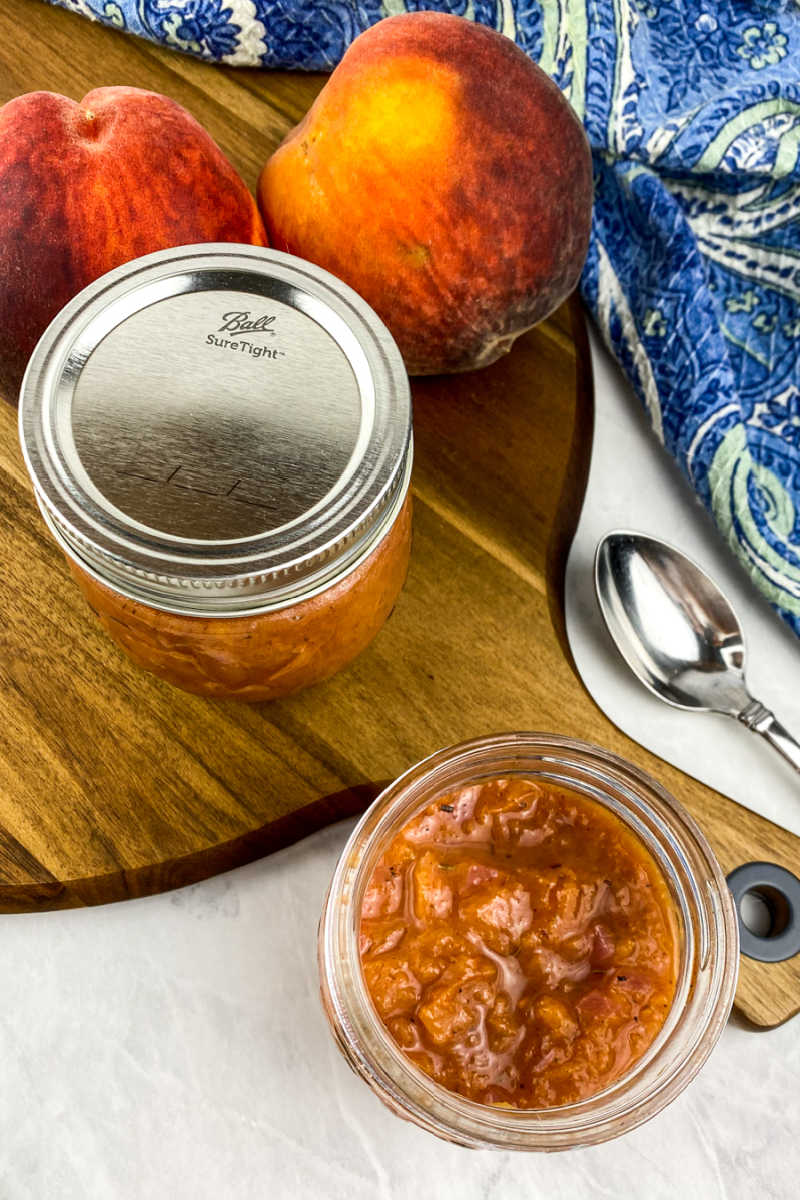 Sweet and Savory Fresh Peach Compote Recipe
Prep time: 15 minutes
Cook time: 15-20 minutes
Yields: approximately 3 cups
Ingredients
2 T Extra Virgin Olive Oil
2 cloves Garlic, minced
½ Red Onion, Chopped
Salt and Pepper to Taste
1 t Rosemary, minced
1 t Ground Cinnamon
2 T Lemon Juice
4 Large Ripe Peaches, diced (about 4 cups)
3 T Maple Syrup
2 T Water
Supplies
Large Saucepan
Measuring Cup
Measuring Spoons
Immersion Blender
Mason Jars or Other Airtight Containers
Instructions
1) Add olive oil, minced garlic, chopped red onion, rosemary and cinnamon to a large saucepan set to medium heat. Stir occasionally while cooking for about 5 minutes, so the onion softens. Season with salt and pepper to taste.
2) Pour in lemon juice, peaches, maple syrup and water and stir to combine. Stir occasionally as you increase heat to bring to a boil and then immediately reduce heat to a simmer.
3) Simmer for about 10 minutes, stirring occasionally, so that it begins to thicken.
4) Remove from heat and let cool for a few minutes. Use an immersion blender to briefly blend. You don't want it to be completely smooth, but do want large chunks to be a little smaller.
5) Serve immediately or store in the refrigerator in mason jars or other airtight containers for up to 3-4 days.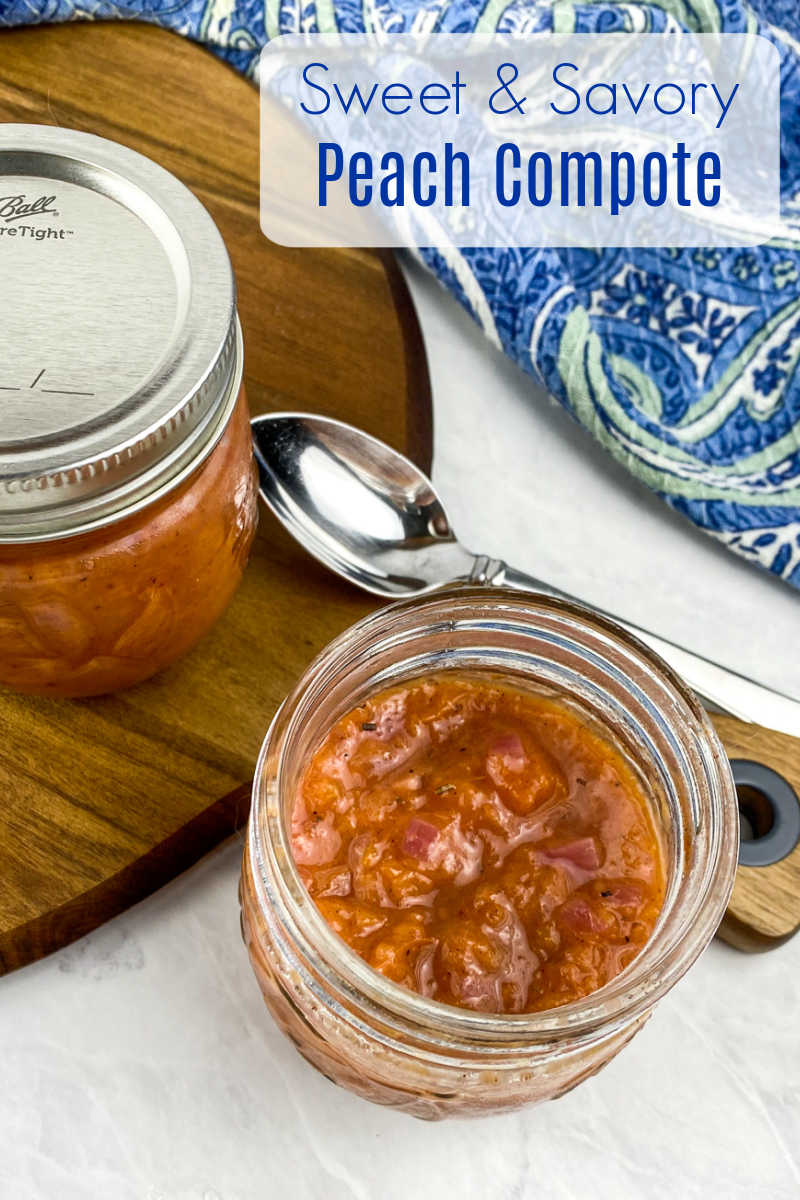 More from Mama Likes To Cook
Check out my dessert recipes, so you can get more sweet inspiration.
Following are a few of my other treat recipes that are great for the holidays:
Then take a look at the rest of my vegetarian recipes, so you can have even more delicious fun in the kitchen!