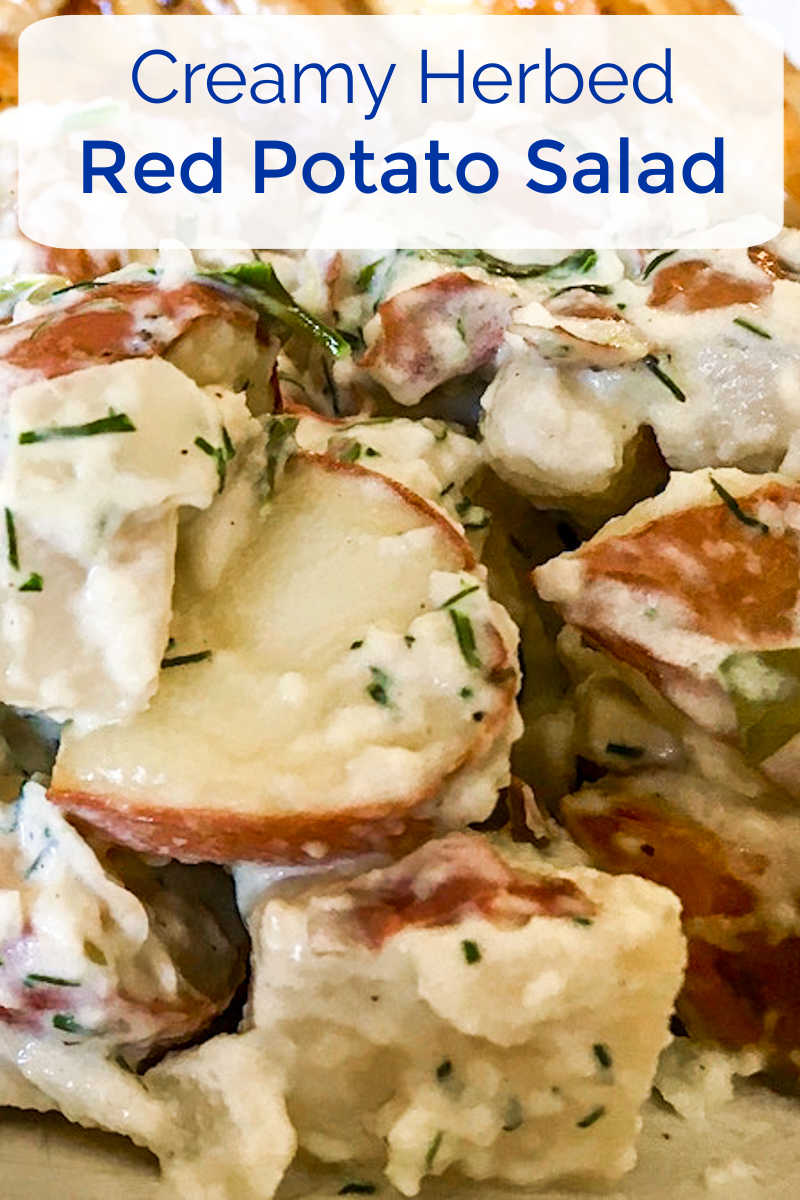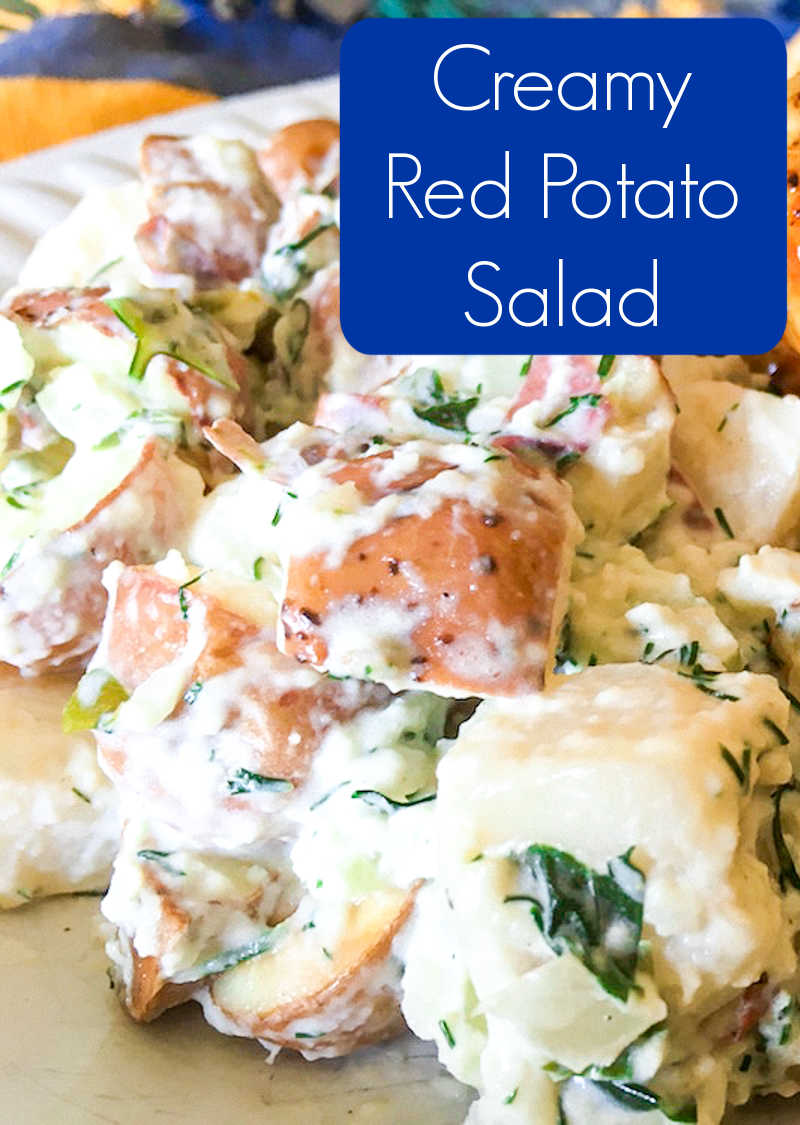 Creamy Potato Salad
made in the microwave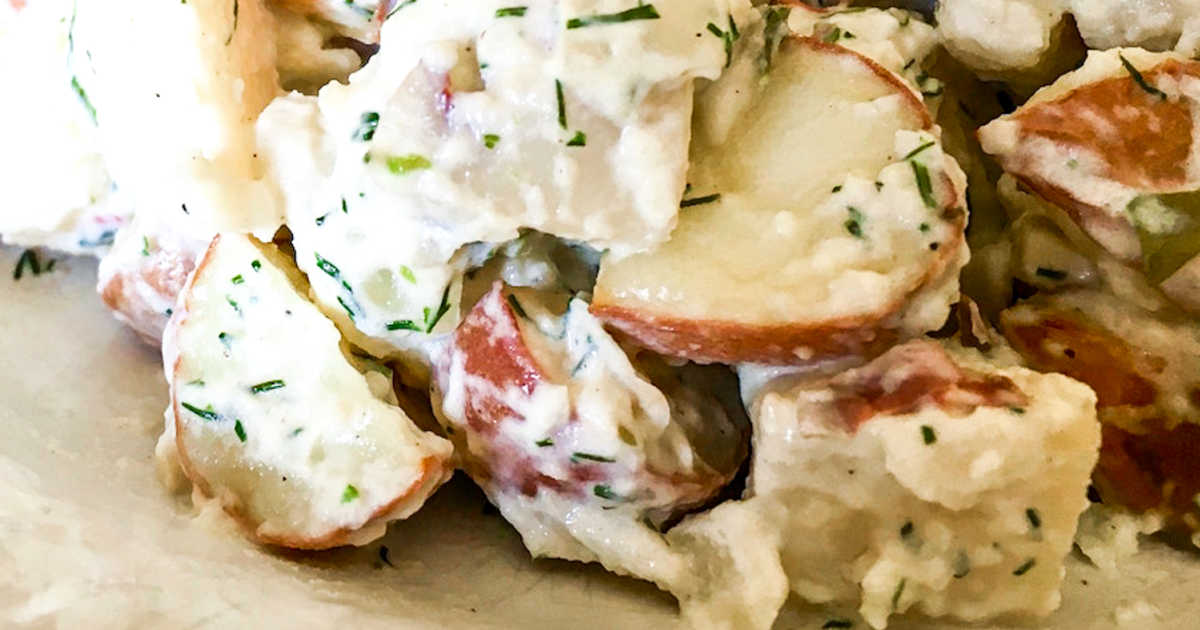 This creamy herbed red potato salad is a picnic favorite, so it's great that it can be made in a microwave oven.
I don't like to heat up the house to boil potatoes, when Summer weather is already making my house hot.
Fortunately, red potato chunks do well in the microwave and make wonderful potato salad.
This method is quick and easy, but you won't sacrifice on flavor or texture.

You can eat the potato salad right after making it or you can make it ahead of time and refrigerate overnight.
I find that the salad tastes better after it rests in the refrigerator.
Enjoy this picnic favorite at home or pack it up to take for a picnic at the beach or your favorite park.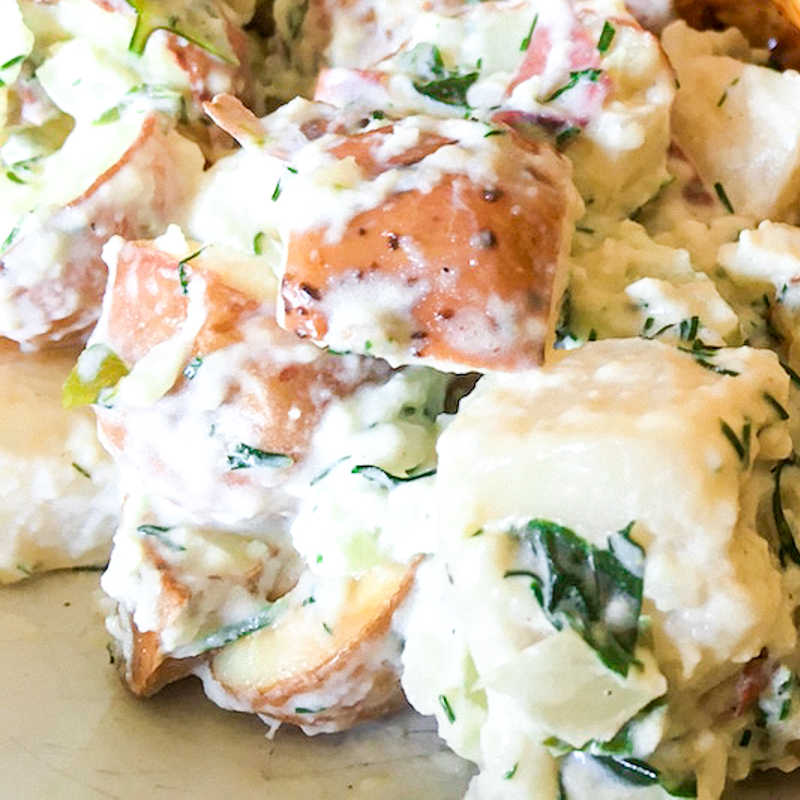 Prep time: 20 minutes
Cook time: 3-5 minutes
Serves: 6-8
Ingredients
3 pounds Red Potatoes
2 T Water
¾ cup Mayonnaise
¾ cup Plain Greek Yogurt
1 Shallot, finely chopped
3 T Dijon Mustard
¼ cup Fresh Parsley, chopped
¼ cup Fresh Dill, chopped
Salt and Pepper to Taste
Supplies
Chef Knife
Large Microwave Safe Bowl
Colander
Baking Sheet
Two Mixing Bowls
Instructions
1) Cut potatoes into chunks and place in a large microwave safe bowl. Add water, cover and microwave for 2 to 3 minutes or until tender, but not mushy. Microwave cook time varies, so check after 2 minutes and cook more as needed.
2) Use a colander to drain the potatoes. Arrange in a single layer on a baking sheet, so that they dry.
3) Add mayonnaise, yogurt, chopped shallot, mustard, parsley and dill to a small bowl. Stir, so that they are thoroughly combined. Add salt and pepper to taste.
4) Place the dry potatoes in a second mixing bowl. Gradually add in the sauce while stirring gently to combine without smashing the potatoes.
5) Serve immediately or cover and store in the refrigerator for up to 2 days.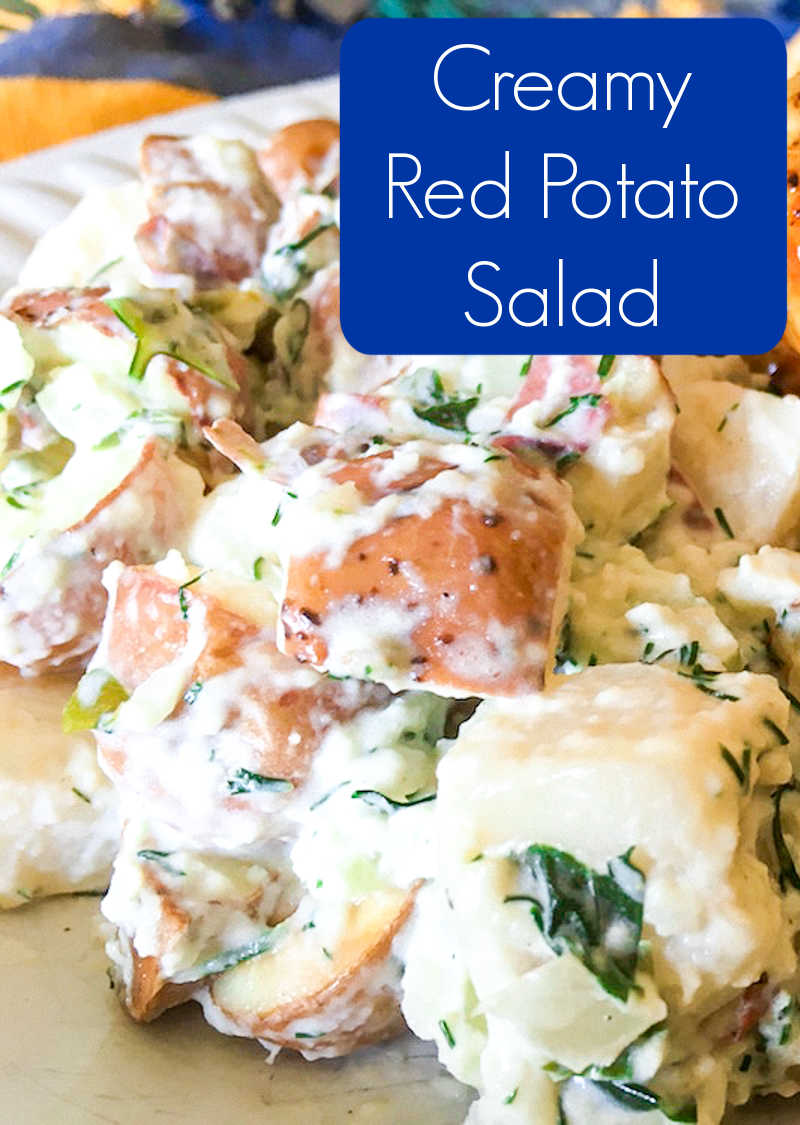 More from Mama Likes To Cook
If you are looking for a sweet something, check out my dessert recipes.
And following are a few more of my delicious dinner recipes.
Then take a look at the rest of my vegetarian recipes, so you can have even more delicious fun in the kitchen!