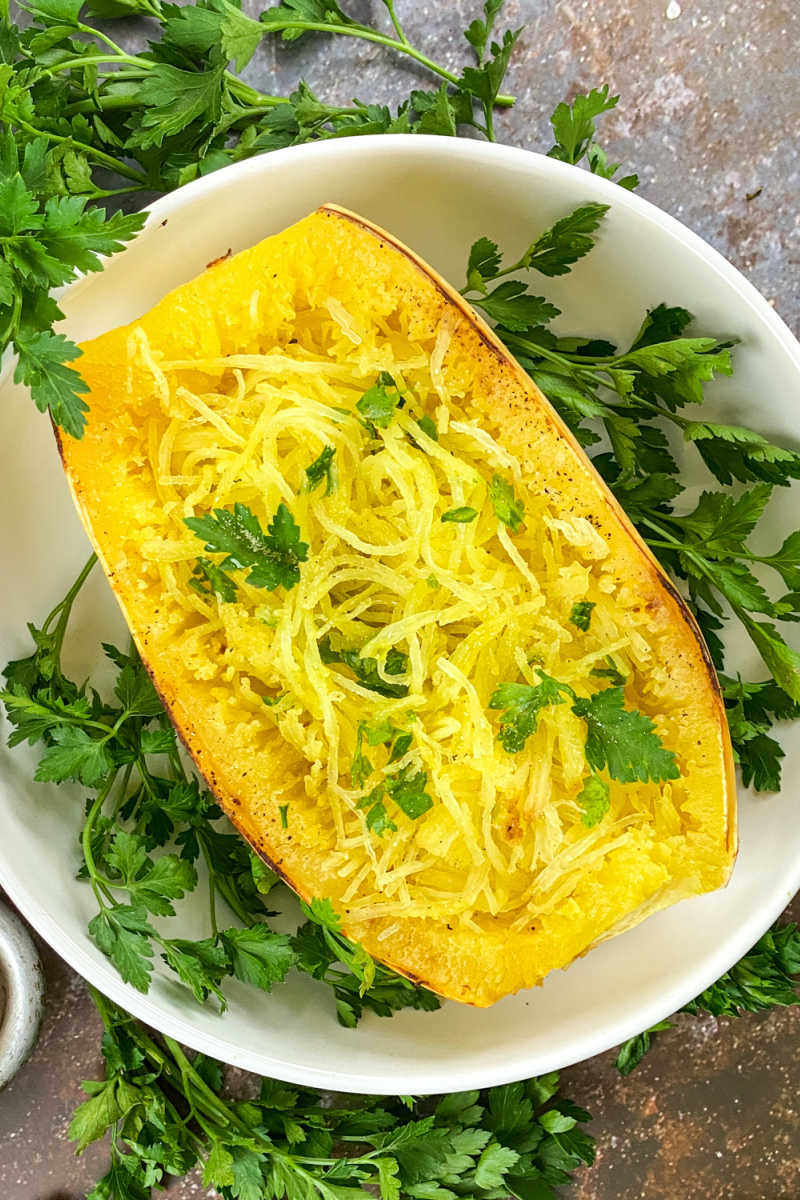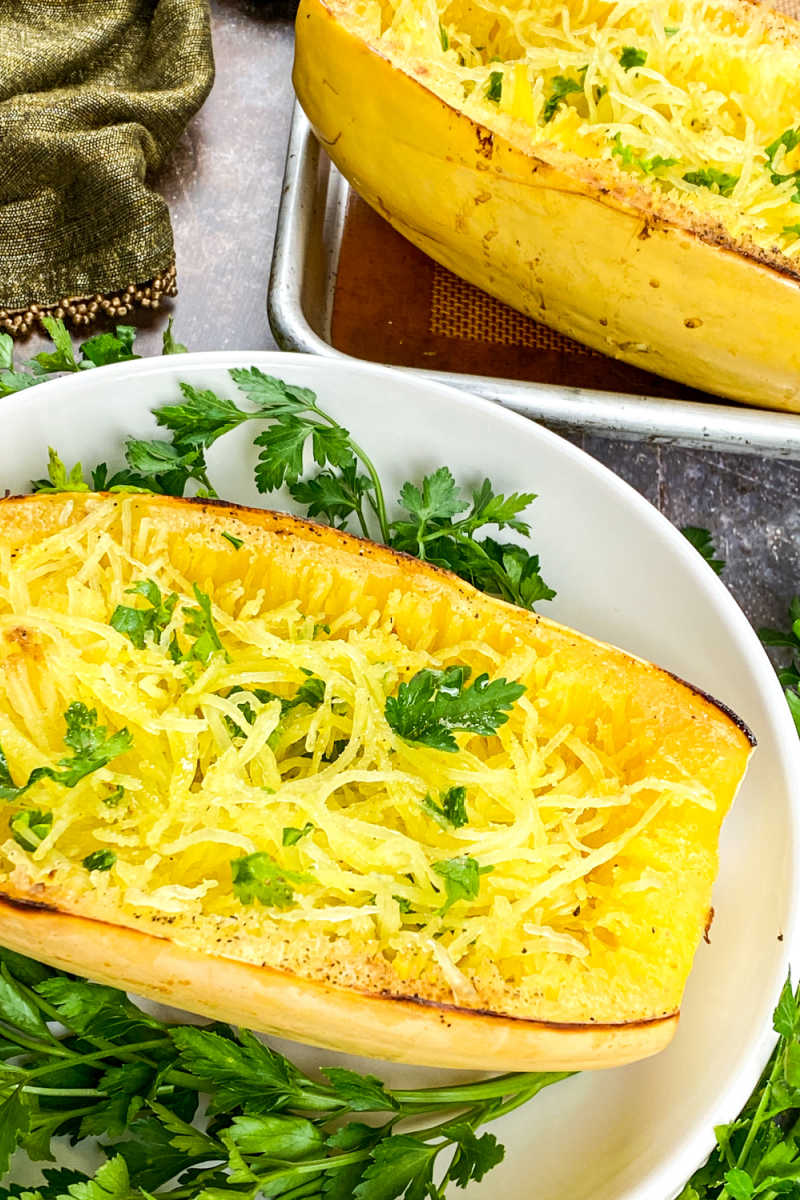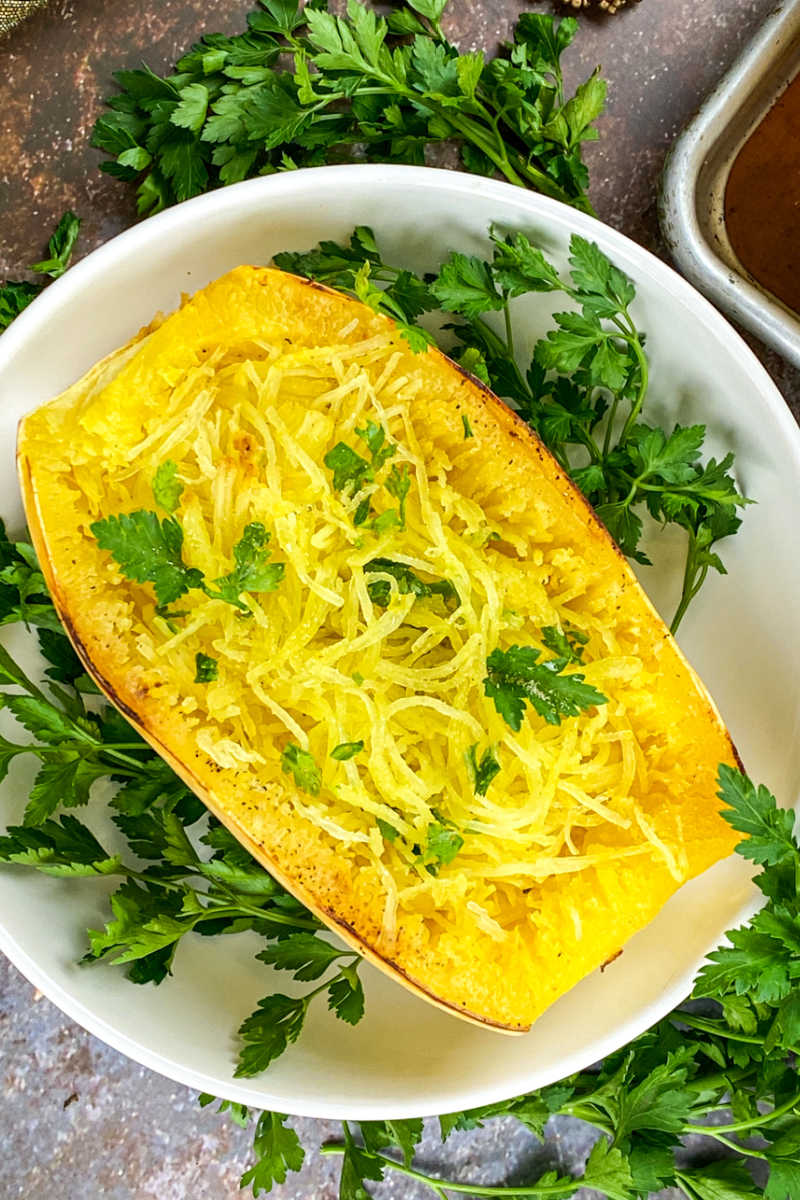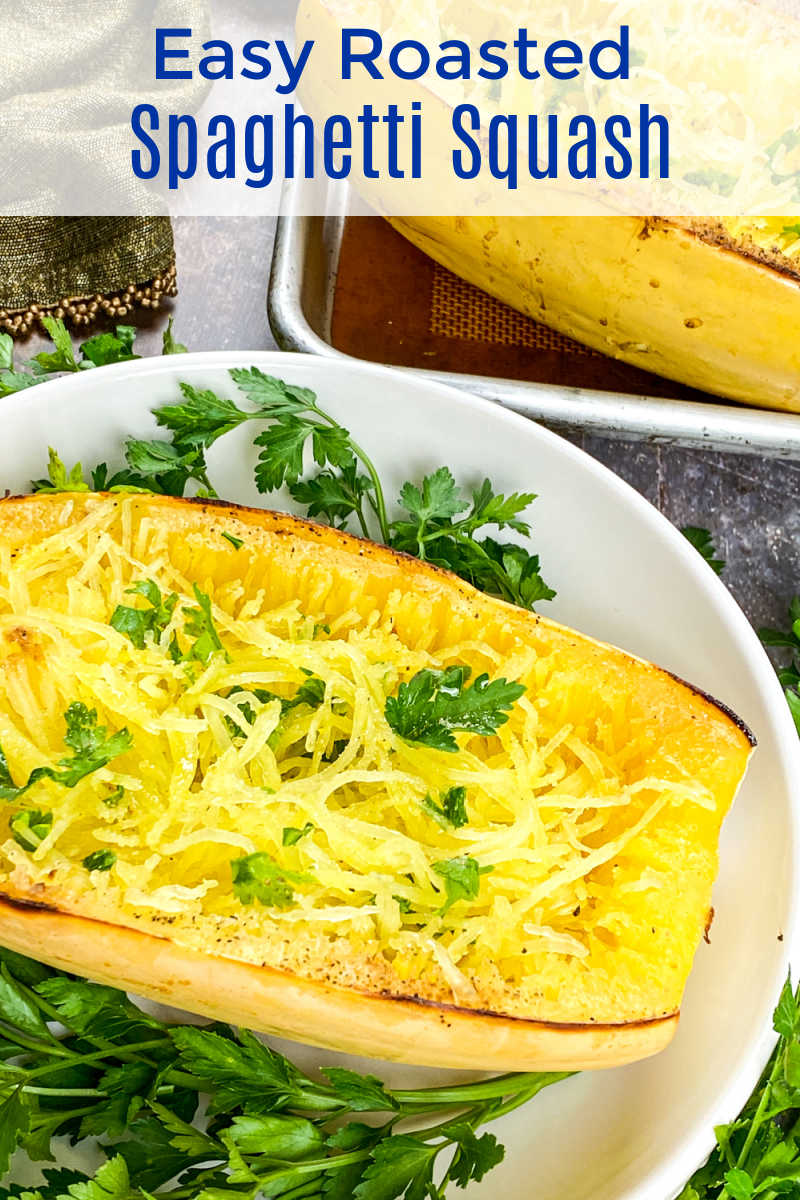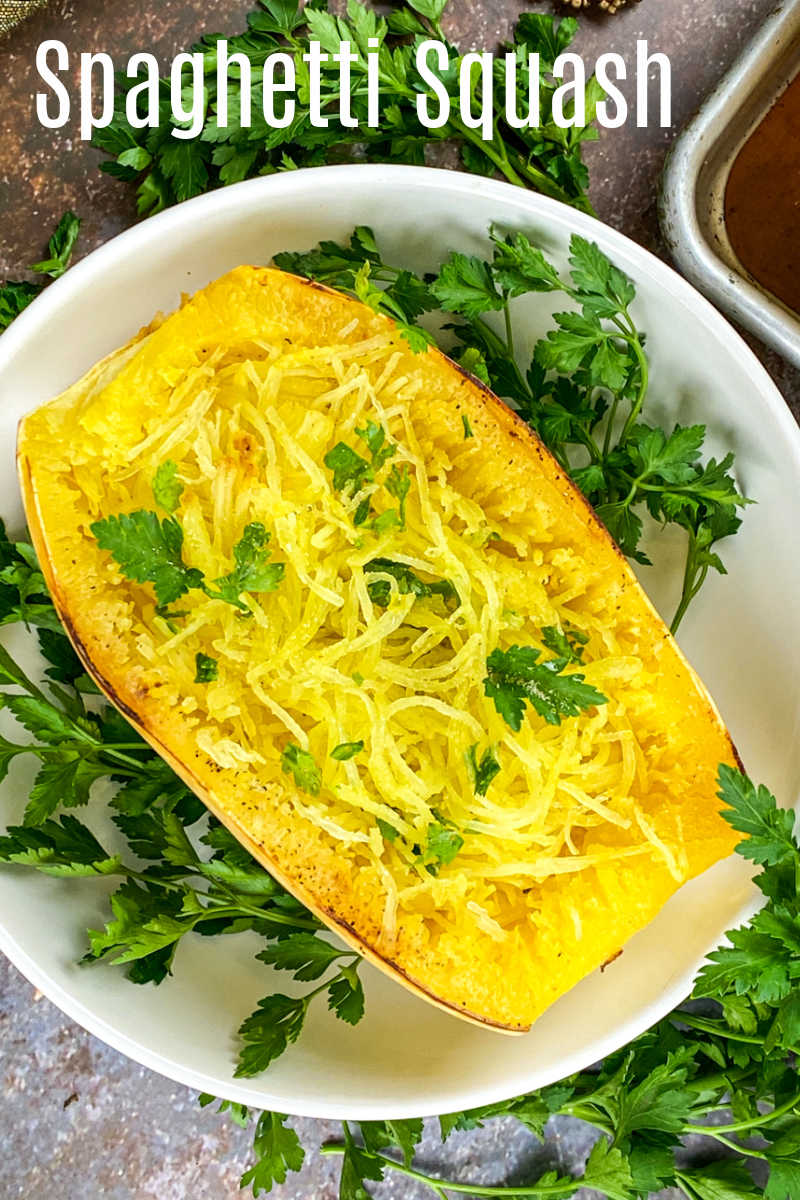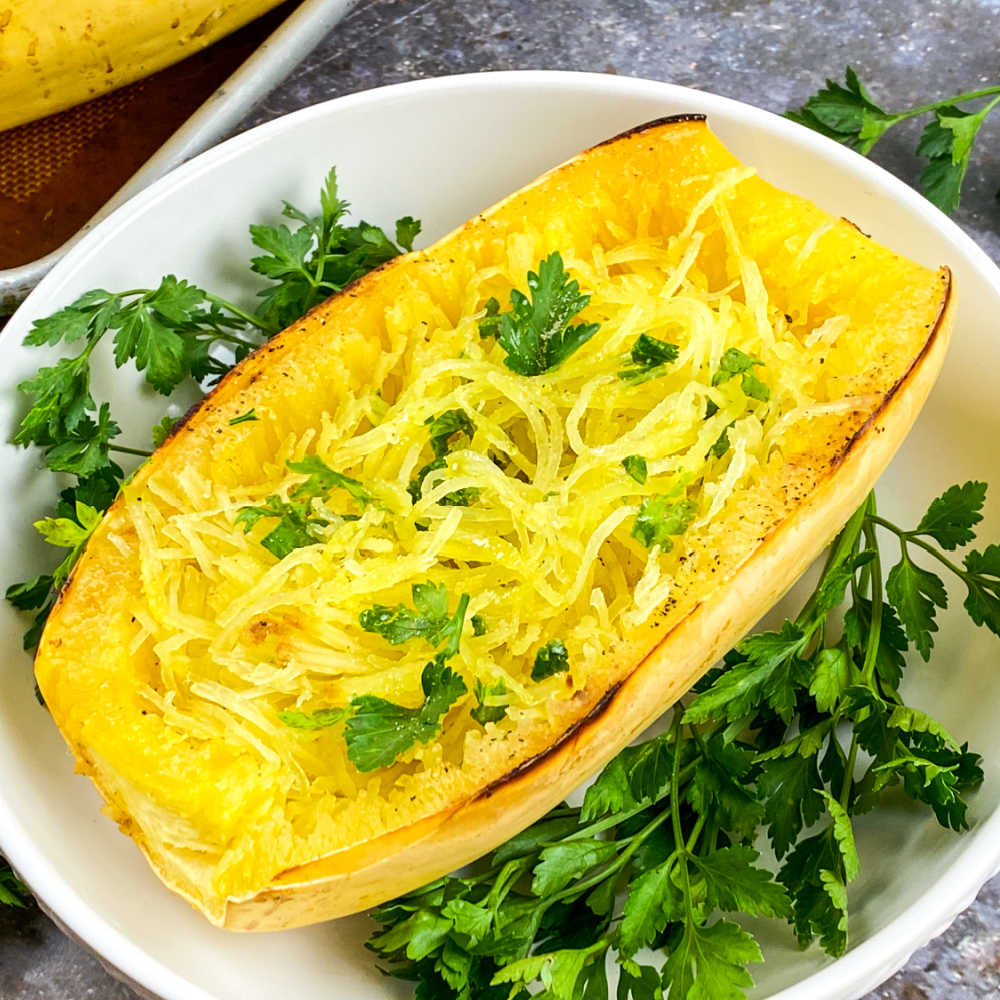 Enjoy this easy roasted spaghetti squash as a low carb pasta alternative, so that you can have a tasty keto friendly meal.
Even if you aren't counting carbs, this simple squash recipe is delicious.
Also, this is a great way to add more vegetables to your diet.
When it comes to spaghetti squash, I prefer a simple no fuss recipe so that the flavors really shine.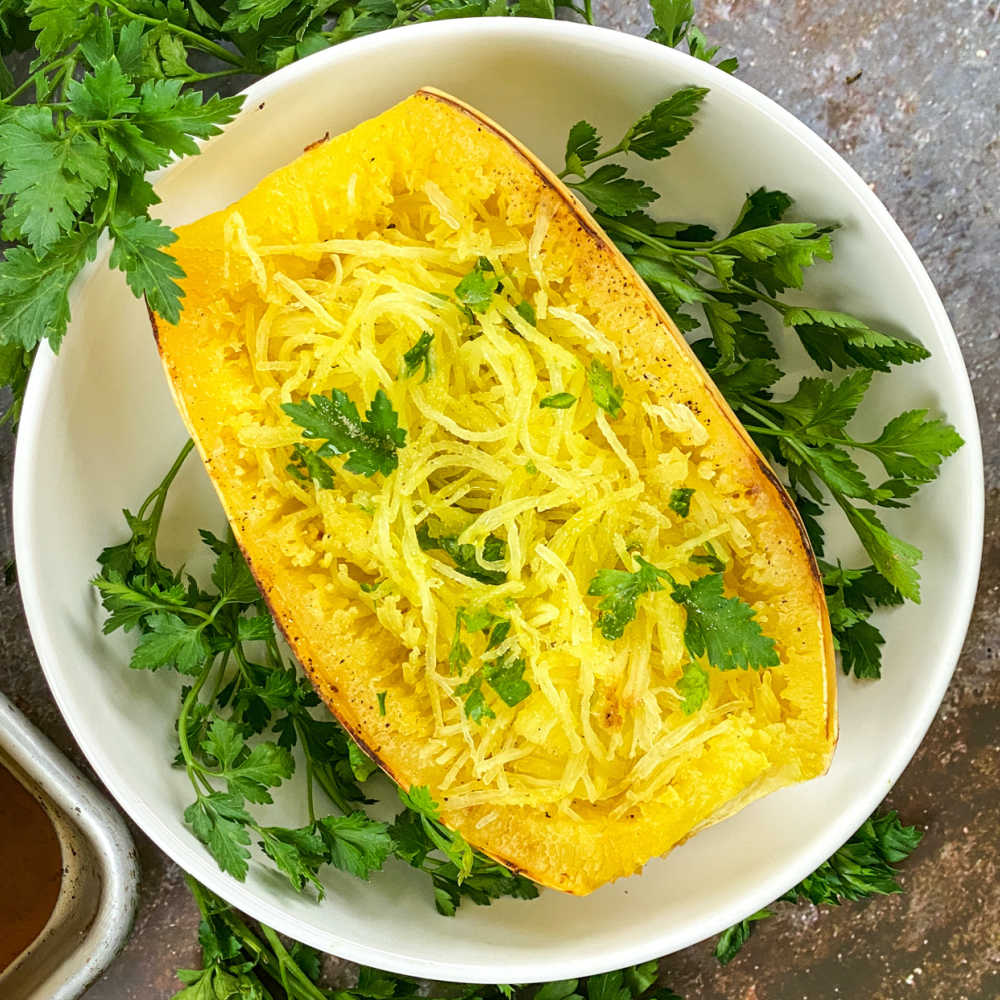 Clean up is a breeze, when you cover your pan prior to roasting.
These days, I usually use parchment paper.
A silicone baking mat or aluminum foil will work, too.
Then you won't have to put muscle into scrubbing your baking sheet afterwards.
This recipe is great as is.
If you are a big garlic fan, feel free to increase the garlic to suit your taste.
Enjoy!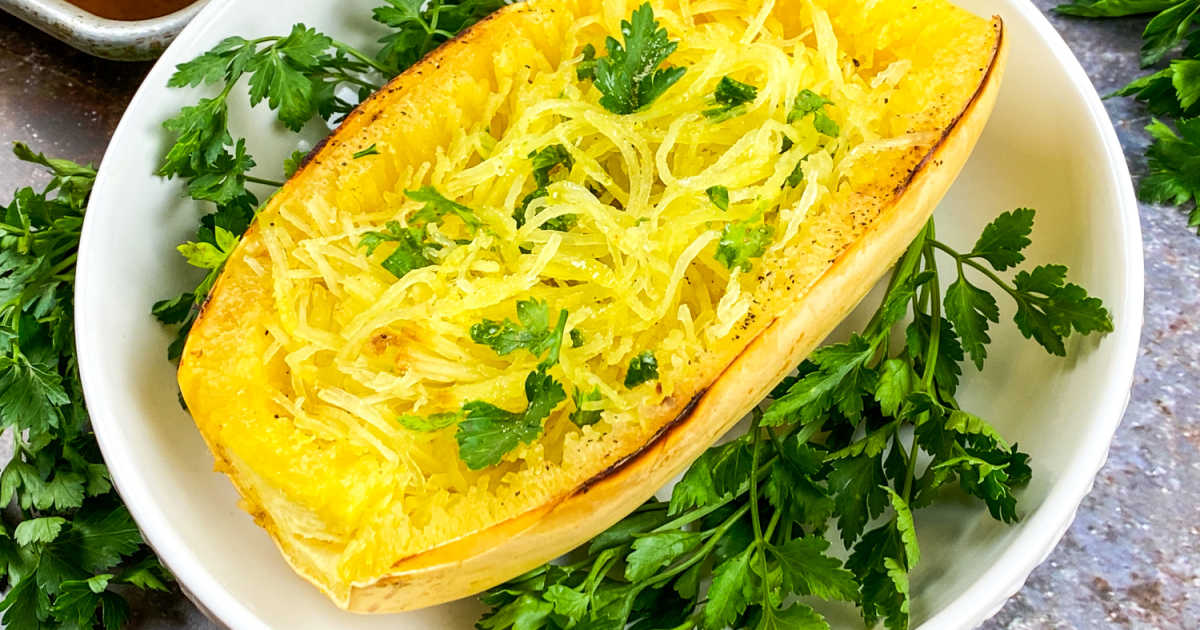 Prep time: 15 minutes
Cook time: 40 minutes
Serves: 2
Ingredients
1 Medium Spaghetti Squash
2 T Extra Virgin Olive Oil
½ t Garlic Powder
Salt and Black Pepper to Taste
1 T Chopped Fresh Parsley
Supplies
Rimmed Baking Sheet
Parchment Paper, Aluminum Foil OR Silicone Baking Mat
Chef Knife
Measuring Spoon
Pastry Brush
Fork
Instructions
1) Preheat oven to 400°. Line your rimmed baking sheet with parchment paper, aluminum foil or a silicone baking mat.
2) Trim the top and bottom of the spaghetti squash. Carefully slice the squash in half lengthwise. Scoop out the seeds and pulp. Save the seeds to roast later, if you'd like.
3) Brush the insides of the squash with 1 T extra virgin olive oil. Sprinkle with garlic powder, salt and pepper.
4) Set the squash cut side down on the prepared baking sheet, so that the halves are not touching. Roast in the preheated oven for about 40 minutes, so that the squash is fork tender.
5) Remove from the oven and let it sit for a few minutes to cool down a bit. Flip the squash halves over and gently 'shred' with a fork to create spaghetti-like 'noodles.' Leave the noodles in the squash shells.
6) Top with remaining extra virgin olive oil and parsley. Gently toss together with the fork.
7) Serve immediately.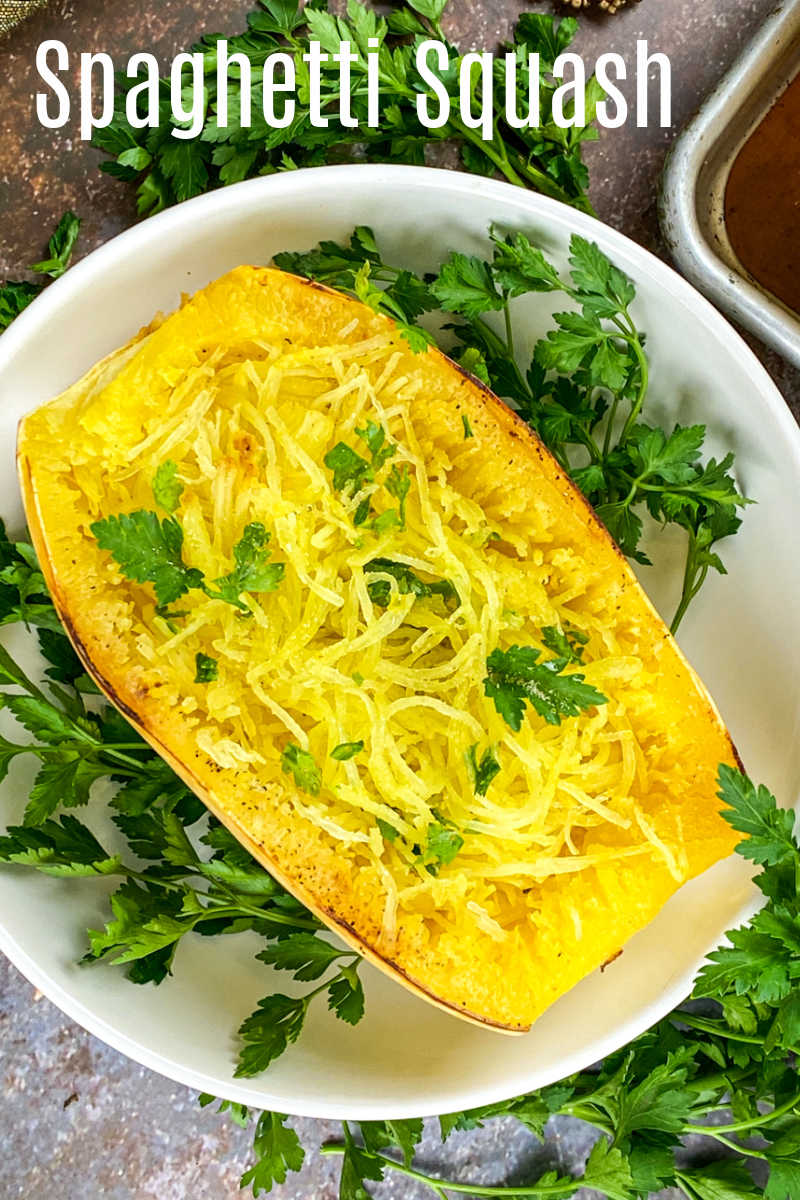 More from Mama Likes To Cook
If you are looking for a sweet something, check out my dessert recipes.
And following are a few more of my delicious dinner recipes.
Then take a look at the rest of my vegetarian recipes, so you can have even more delicious fun in the kitchen!