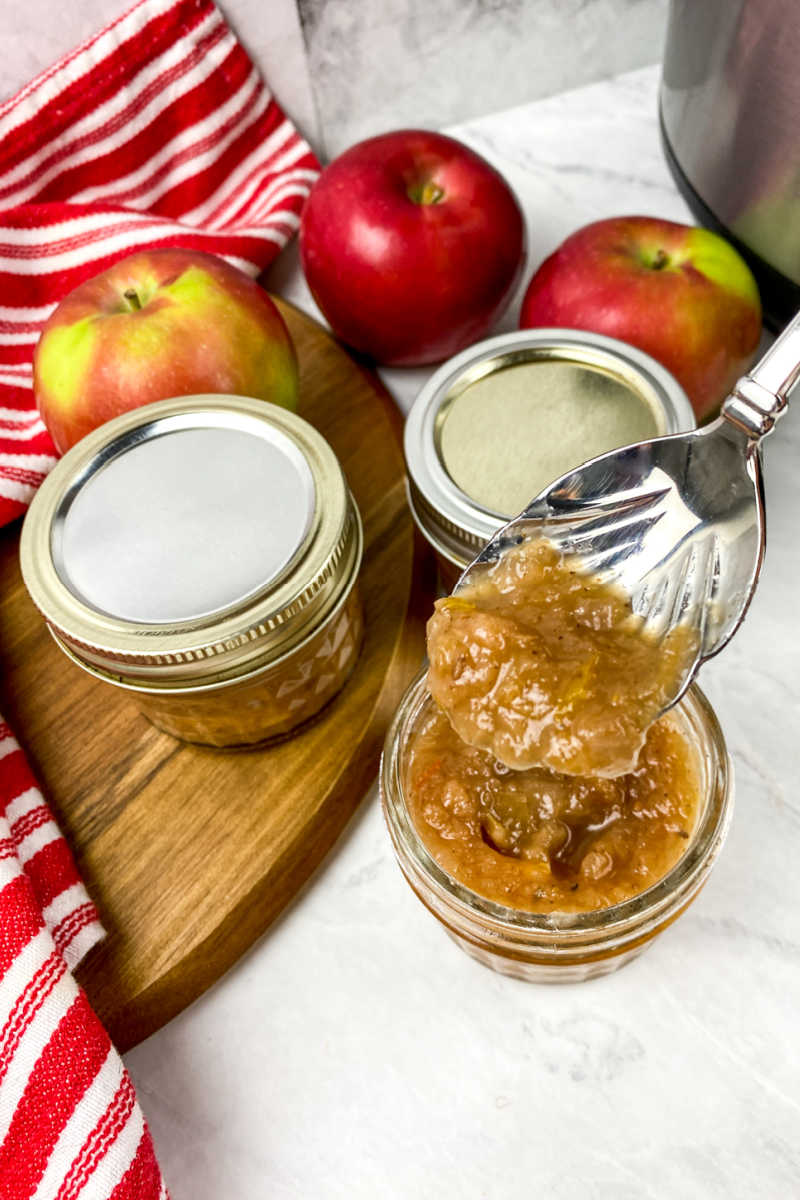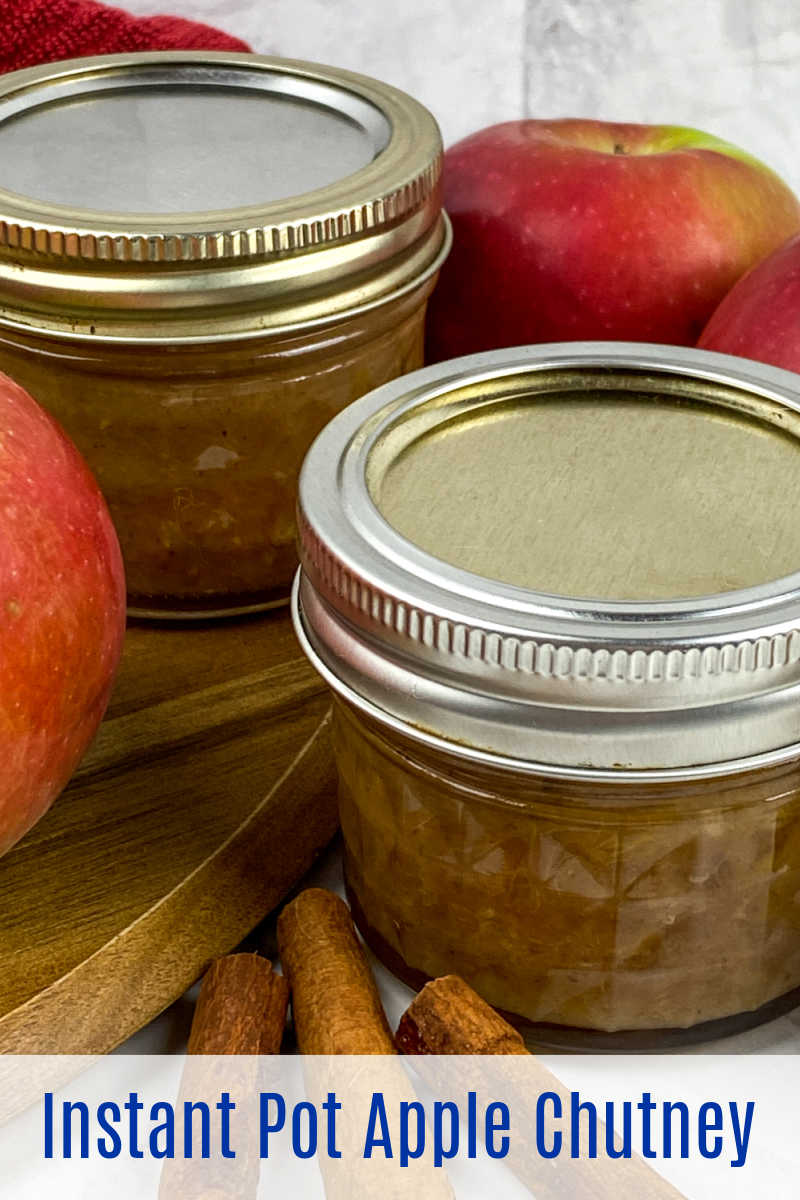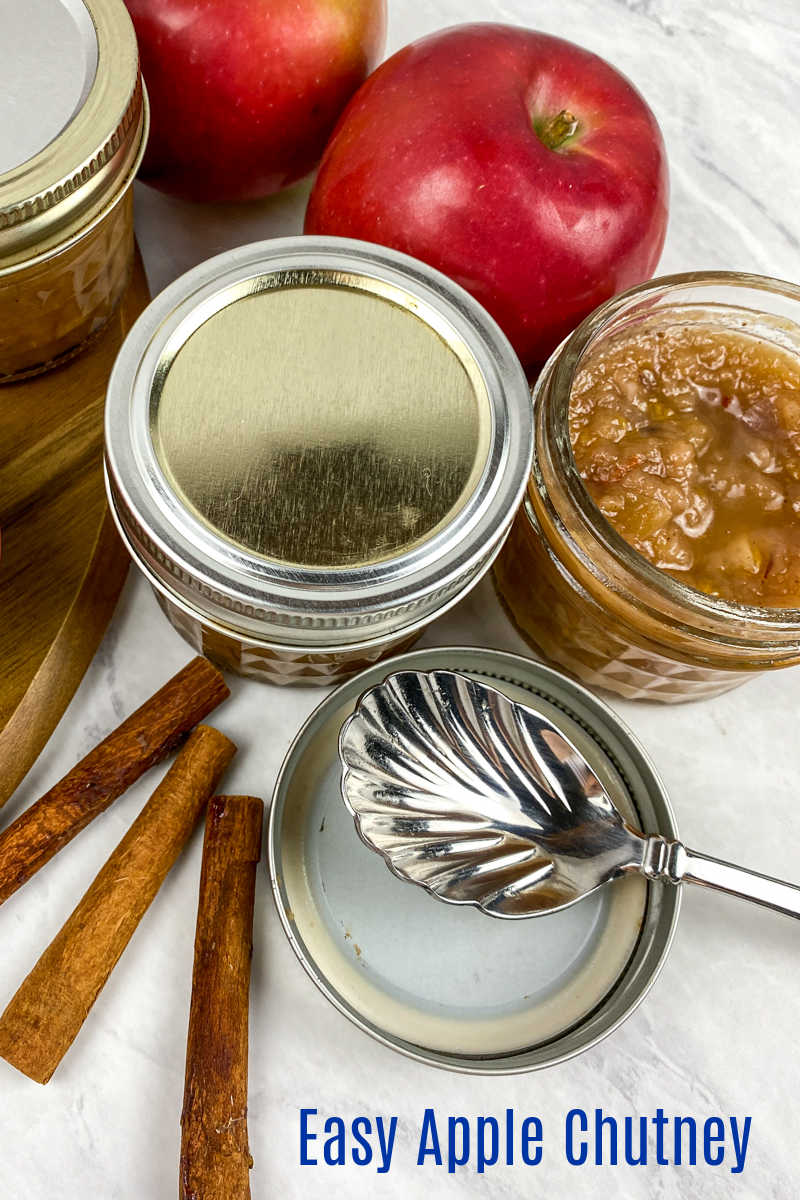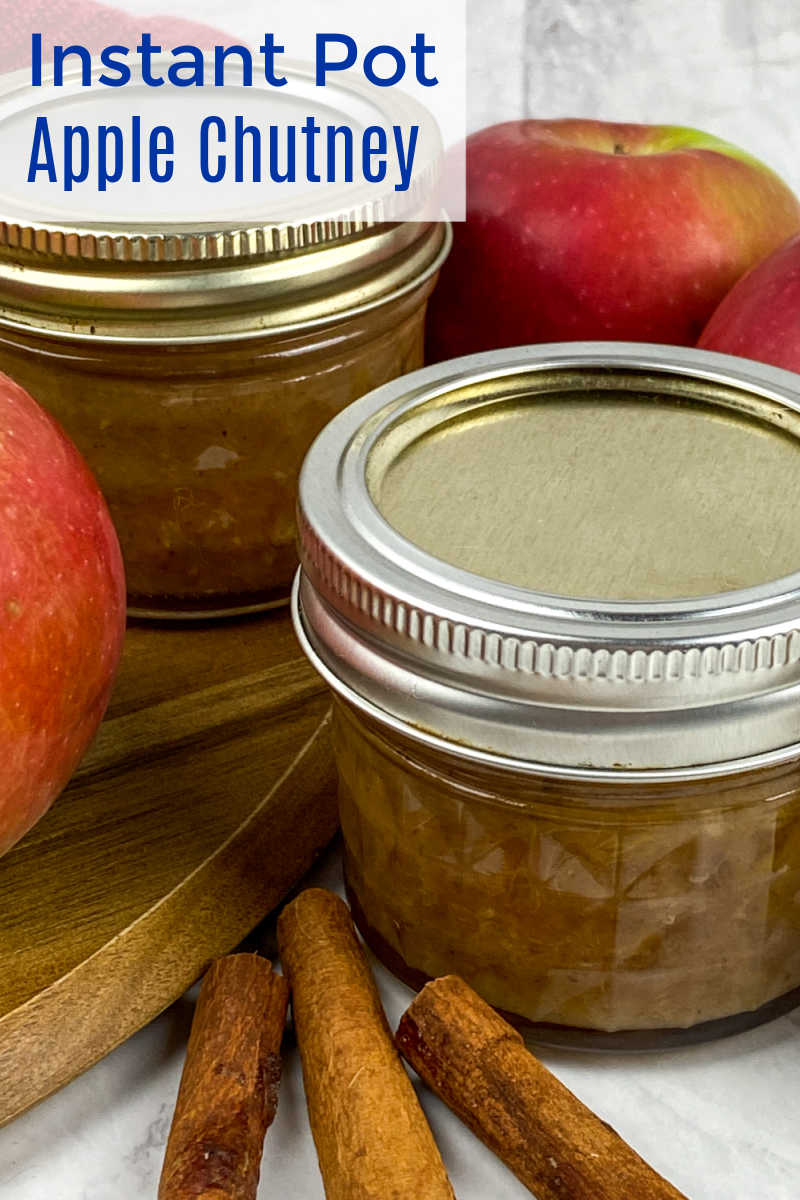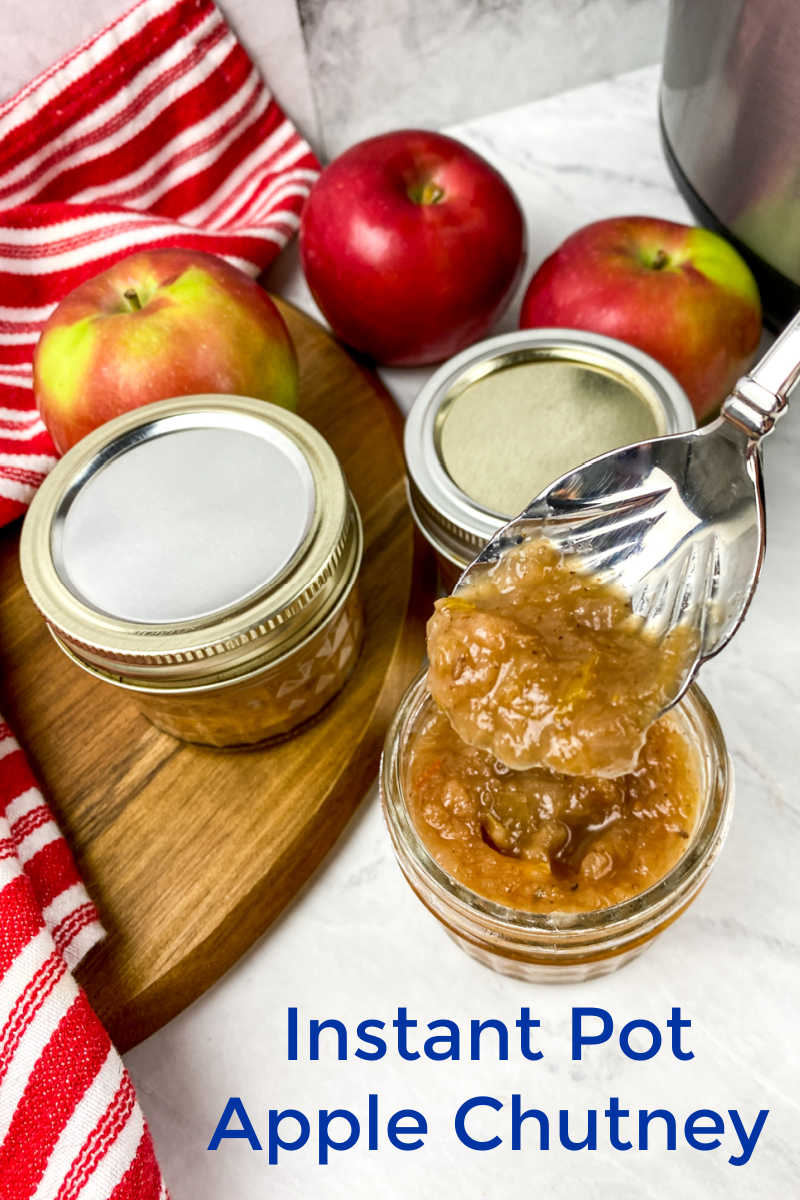 Easy Savory Chutney
Made in an Instant Pot Pressure Cooker
You'll love my quick and easy Instant Pot apple chutney recipe, so that you can enjoy this sweet and spicy condiment at home.
Chutney originated in India and is a delicious combination of flavors that go together well.
You'll get sweetness from the fruit, flavor from the spices and a tangy burst from cider vinegar.
This chutney also has some chili heat that you can adjust to whatever level of spice you like.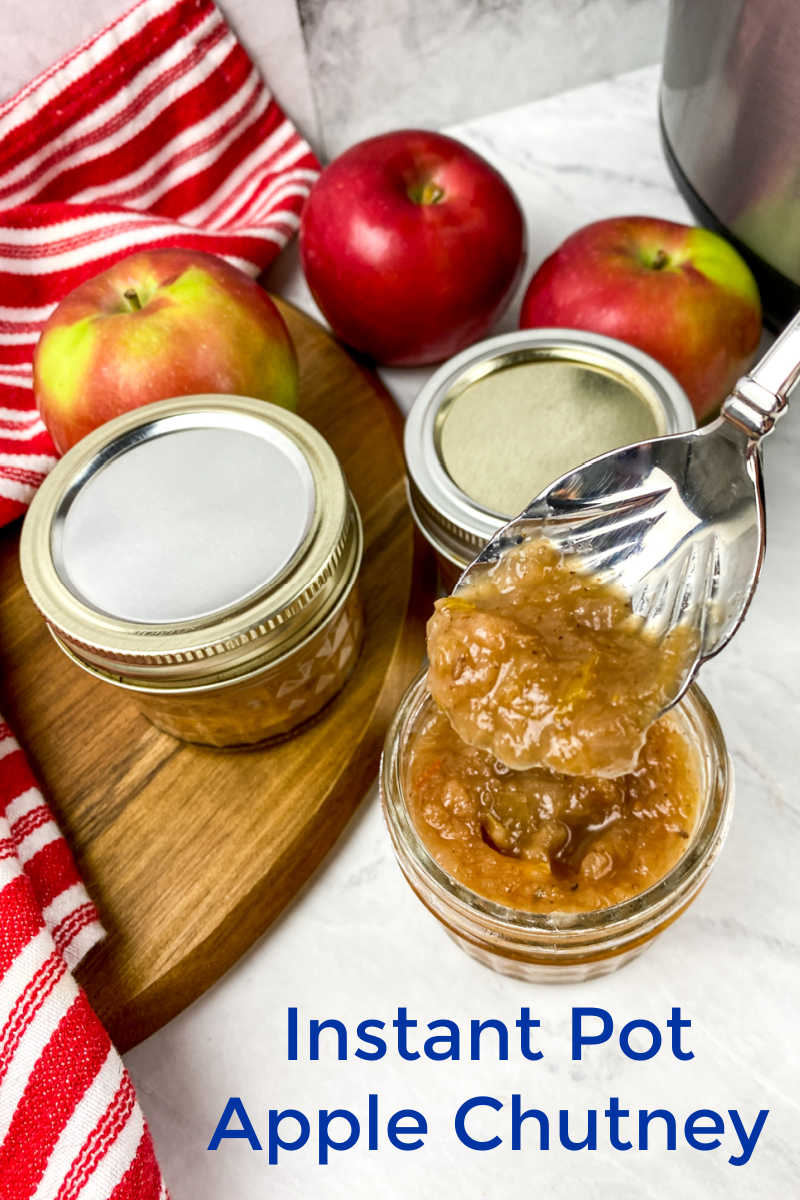 Chutney is versatile, so you can serve it with just about any meal.
I love pairing it with roast vegetables or adding it to a sandwich or wrap.
A dollop of chutney is also nice with eggs.
If it sounds good, try it!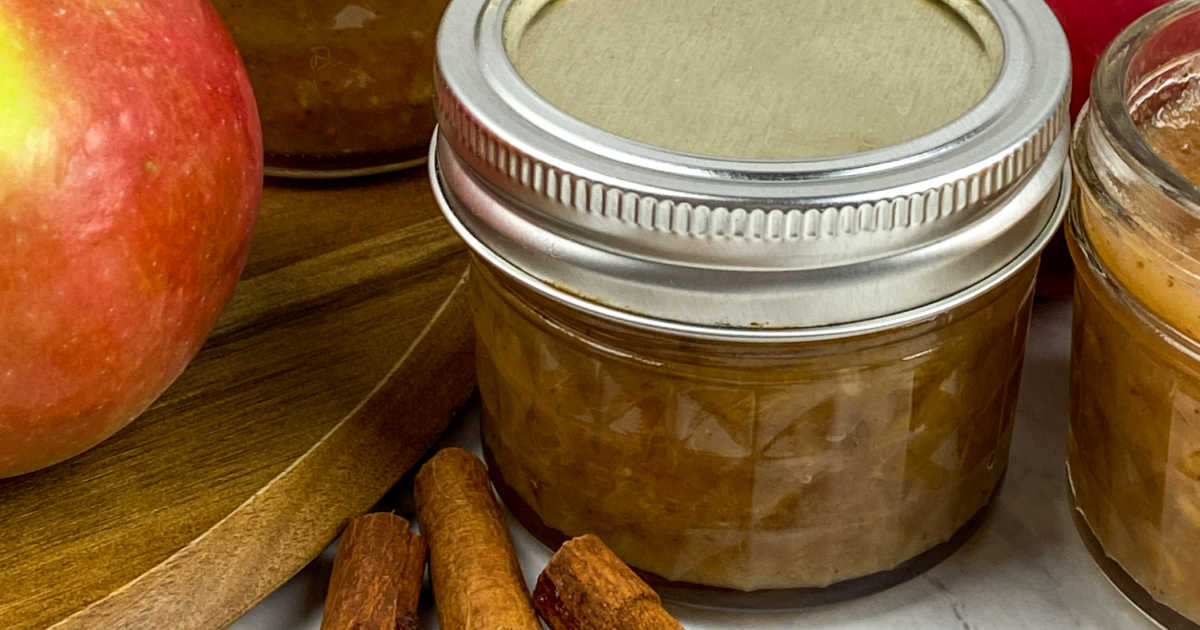 Prep time: 10 minutes
Sauté time: 5-7 minutes
Active cook time: 3 minutes (+ time to come to pressure)
Natural release: 5 minutes
Serves: 4-6
Ingredients
1 T Extra Virgin Olive Oil
½ Red Onion, chopped
1 T Fresh Ginger, minced
½ t Whole Cumin
1 t Ground Cinnamon
½ t Ground Cloves
¼ t Salt
¼ cup Apple Cider Vinegar
1/3 cup Maple Syrup
1 t Garlic Chili Sauce
4 Large Apples cored and peeled
1 Large Orange peeled and chopped, with juice
1 T Orange Zest
Supplies
Instant Pot
Measuring Cup
Measuring Spoons
Heat-safe Spatula
Chef Knife
Mason Jars (or another airtight container)
Instructions
1) Set your Instant Pot to "Sauté" and adjust to the highest heat setting. Add extra virgin olive oil. When the oil is hot, add chopped red onion, minced ginger, cumin, cinnamon, cloves and salt. Sauté for about 5 minutes until onion is soft and translucent.
2) Core, peel and chop the apples. Peel and chop the orange – discard the peel, but save the juice.
3) Pour the cider vinegar into the Instant Pot. Use a spatula to gently scrape the bottom of the pot to loosen any browned bits. Add the maple syrup, garlic chili sauce, apple chunks, orange chunks and juice, and orange zest. Stir and then turn off the Instant Pot.
4) Cover and lock the lid into place. Flip the pressure valve to "Sealing" and
select the "Manual" setting on high for 3 minutes.
5) When the cook time is complete, allow pressure to release naturally for 5 minutes. Then do a quick release for any remaining pressure. Once the pin drops and no more steam escapes, carefully remove the lid and set aside.
6) Select the "Sauté" function and bring to a gentle boil. Stir continually for 1 to 2 minutes, so that it thickens.
7) Serve immediately or store in a mason jar or other airtight container in the refrigerator for up to a week.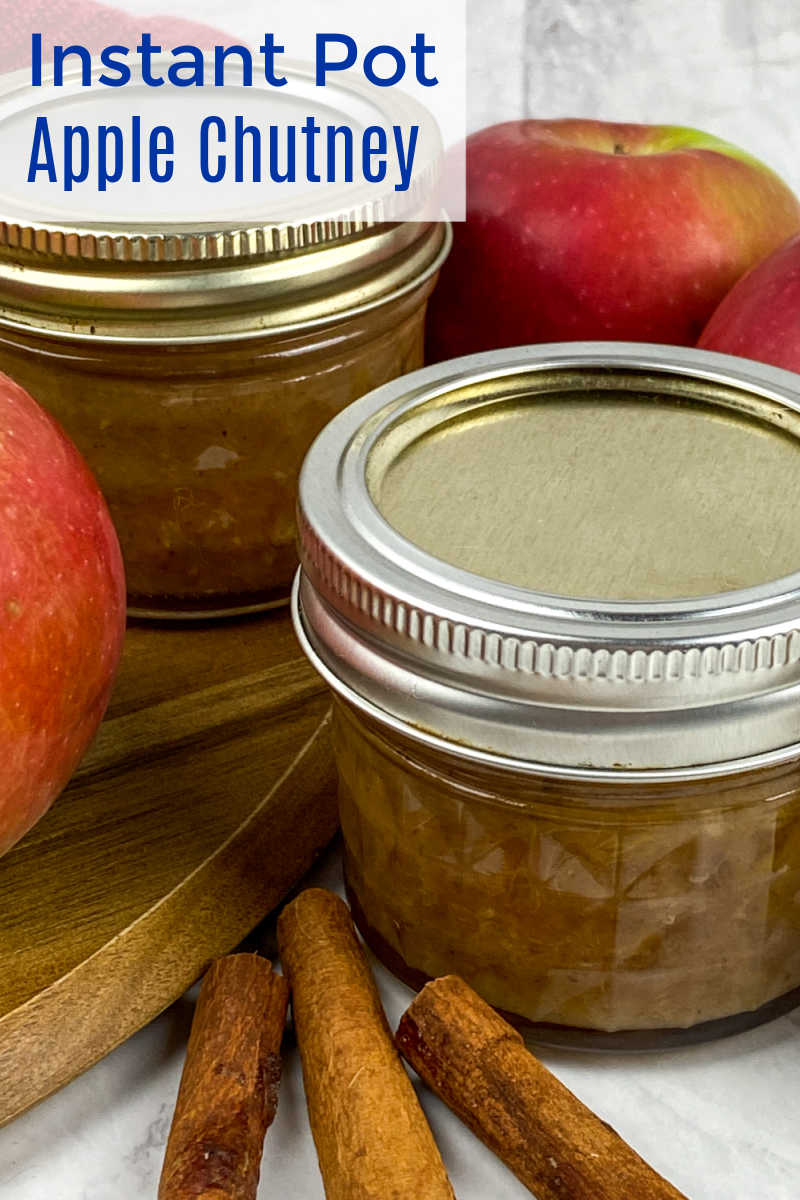 More from Mama Likes To Cook
Check out dinner recipes, so you can get more foodie inspiration.
Following are some of my other condiment recipes to enhance your meals.
Then take a look at the rest of my vegetarian recipes, so you can have even more delicious fun in the kitchen!