Peanut Sauce That Isn't Spicy
When you want the wonderful flavor of peanut sauce without the spice, make this easy mild peanut sauce that can be used as a dip or to add to other recipes.
Peanut sauce is a flavorful combination of sweet and savory ingredients, but not everyone enjoys the spicy pepper kick that it usually has.
Also, some peanut sauces aren't vegetarian and vegan approved, since they can contain fish sauce or chicken stock.
This vegan peanut sauce recipe has no spice added, so it is great for kids and others who don't want the heat.
You can set hot sauce out on the table, of course, but this mild sauce can be enjoyed as is.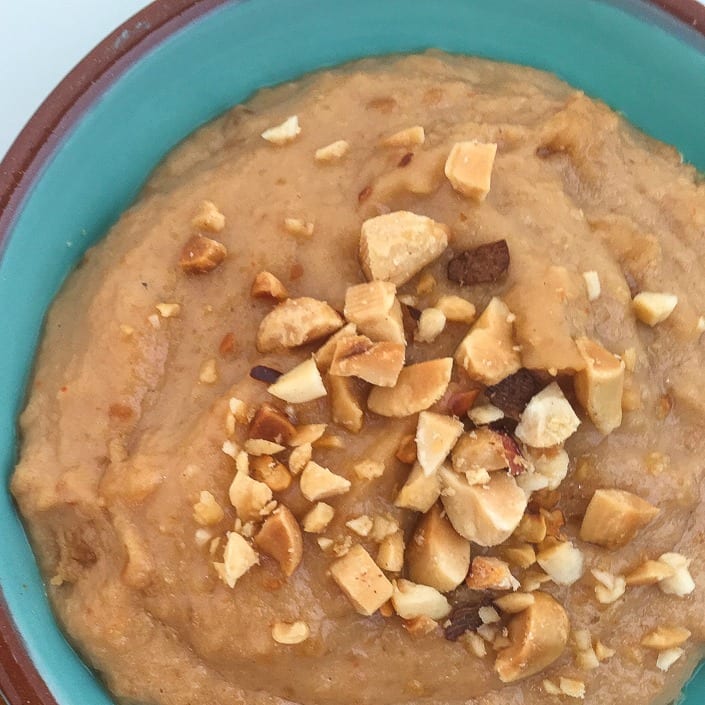 When served as a dip, it is the perfect accompaniment to grilled vegetables, egg rolls, wontons or potstickers.
If you want to use it as an ingredient with other foods, you can add it to a stir fry and noodles for extra flavor.
This easy peanut dip recipe is packed with flavor, even though isn't spicy and doesn't contain animal products.
Enjoy!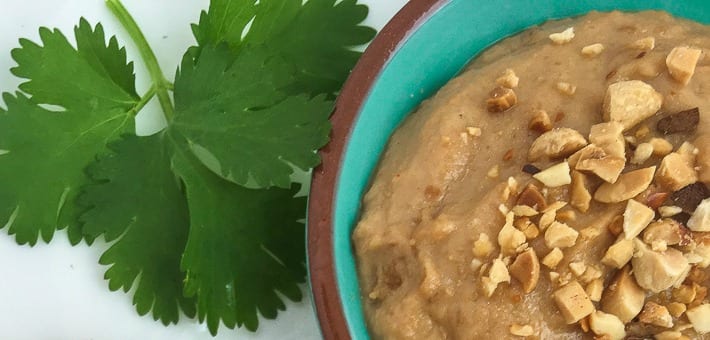 Mild Peanut Sauce Recipe
Ingredients
3/4 cup Vegetable Stock
1/3 cup Creamy Peanut Butter
1 t Garlic Powder
2 T Lime Juice
1 T Agave Nectar
1 T Low Sodium Soy Sauce
Salt to Taste
Pepper to Taste
Optional Garnish:
1/4 cup Peanuts, chopped
1/4 cup Cilantro, chopped
Supplies
Small Saucepan
Measuring Cup
Measuring Spoons
Chef Knife
Instructions
1) Add vegetable stock, peanut butter, garlic powder, lime juice, agave nectar and soy sauce to a small saucepan. Add salt and pepper, if desired.
2) Cook on medium for approximately 5 minutes, stirring frequently. Sauce will thicken and become smooth.
3) If using as a dip, transfer to a serving dish and garnish with peanuts and/or cilantro. If using as a sauce in other recipes, you can let it cool and then transfer to an airtight container to store in the refrigerator.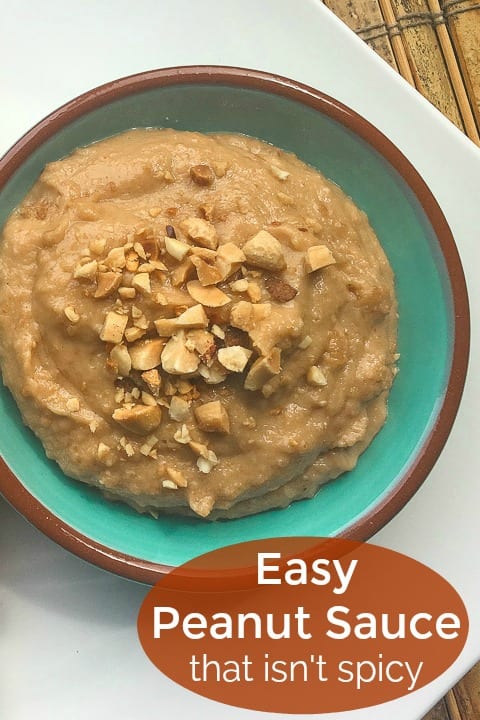 Check out my other
dinner recipes
, so you can get more tasty inspiration.
Following are a few of my favorites:
Then take a look at the rest of my vegetarian recipes, so you can have even more delicious fun in the kitchen!