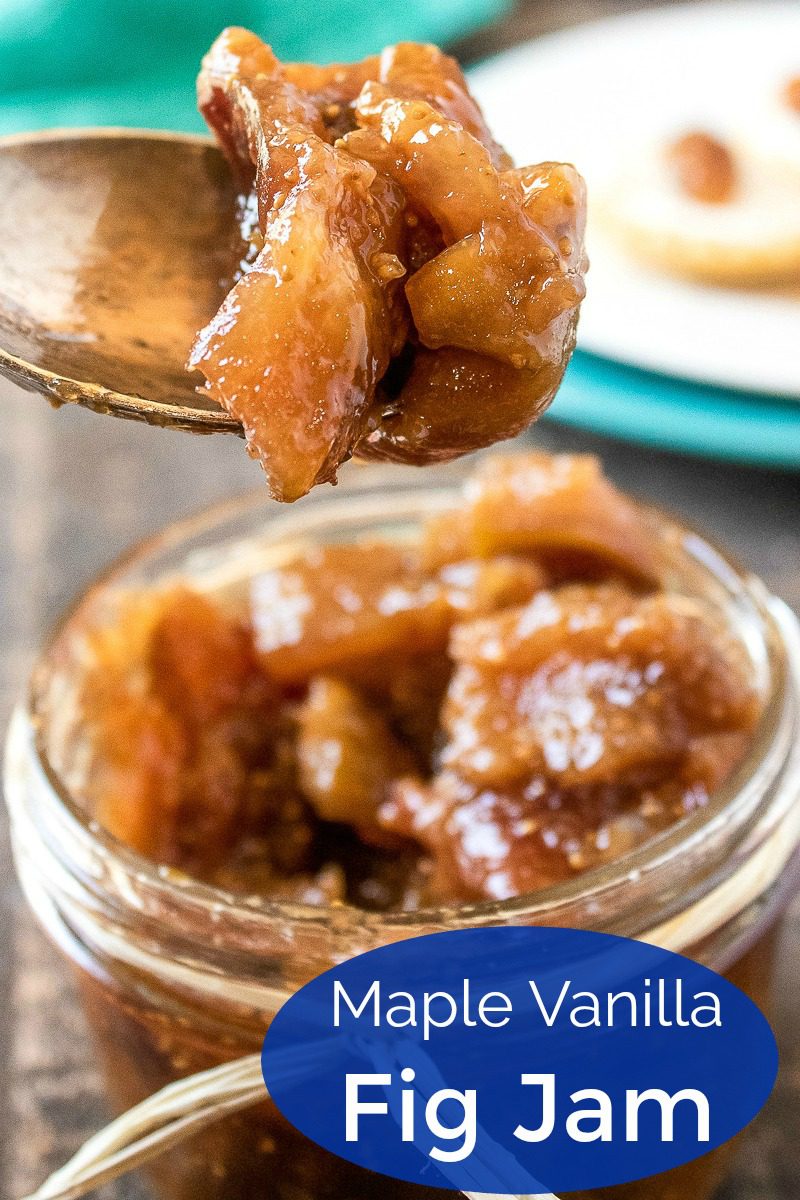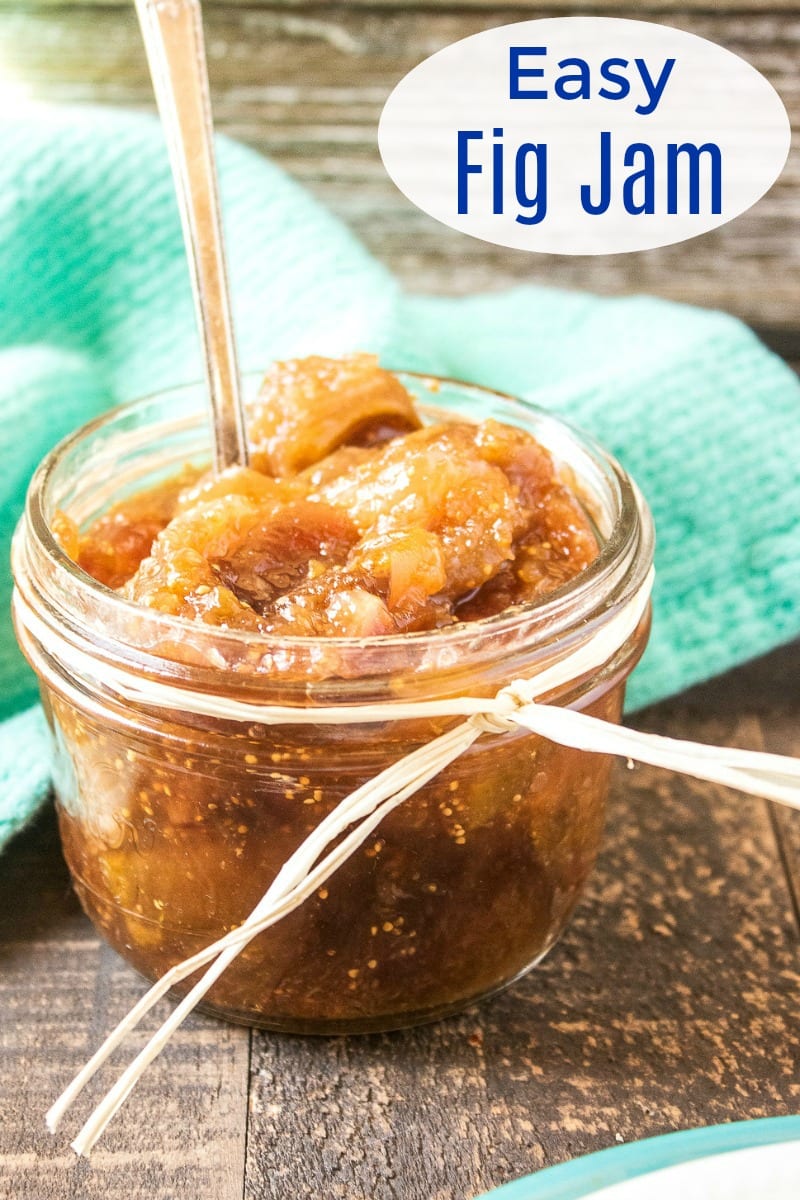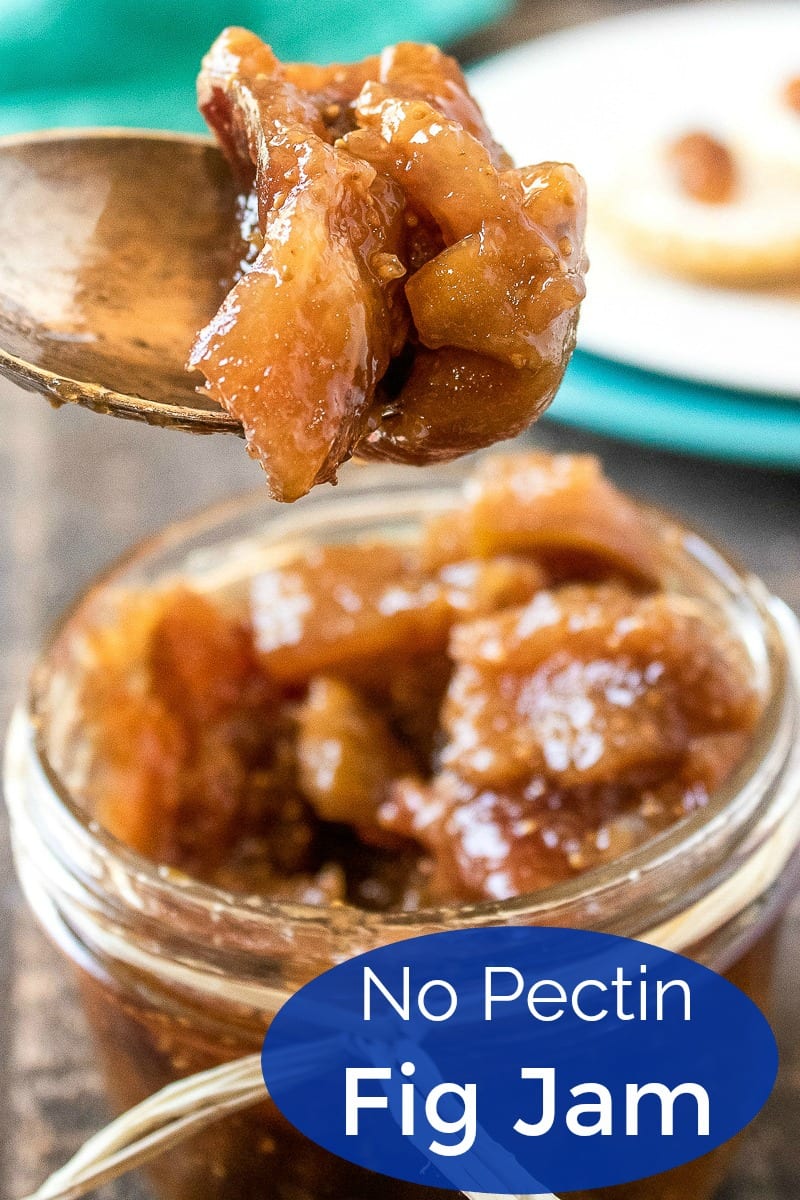 Quick and Easy Homemade Fig Jam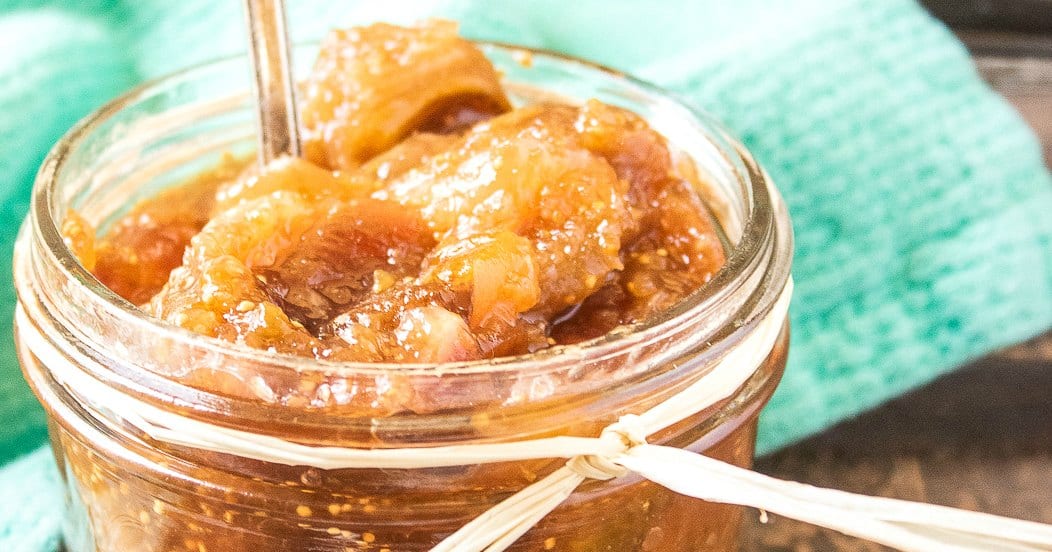 Fresh figs are only in season for a short time each year, and when they are I like to make no pectin fig jam.
Vanilla and maple syrup are the perfect complement to this magical fruit.
No refined sugars are needed, since it is sweetened with pure, natural maple syrup.
The simple ingredients are cooked down slowly, so you don't need to add pectin to the recipe.
The natural flavors are absolutely delicious!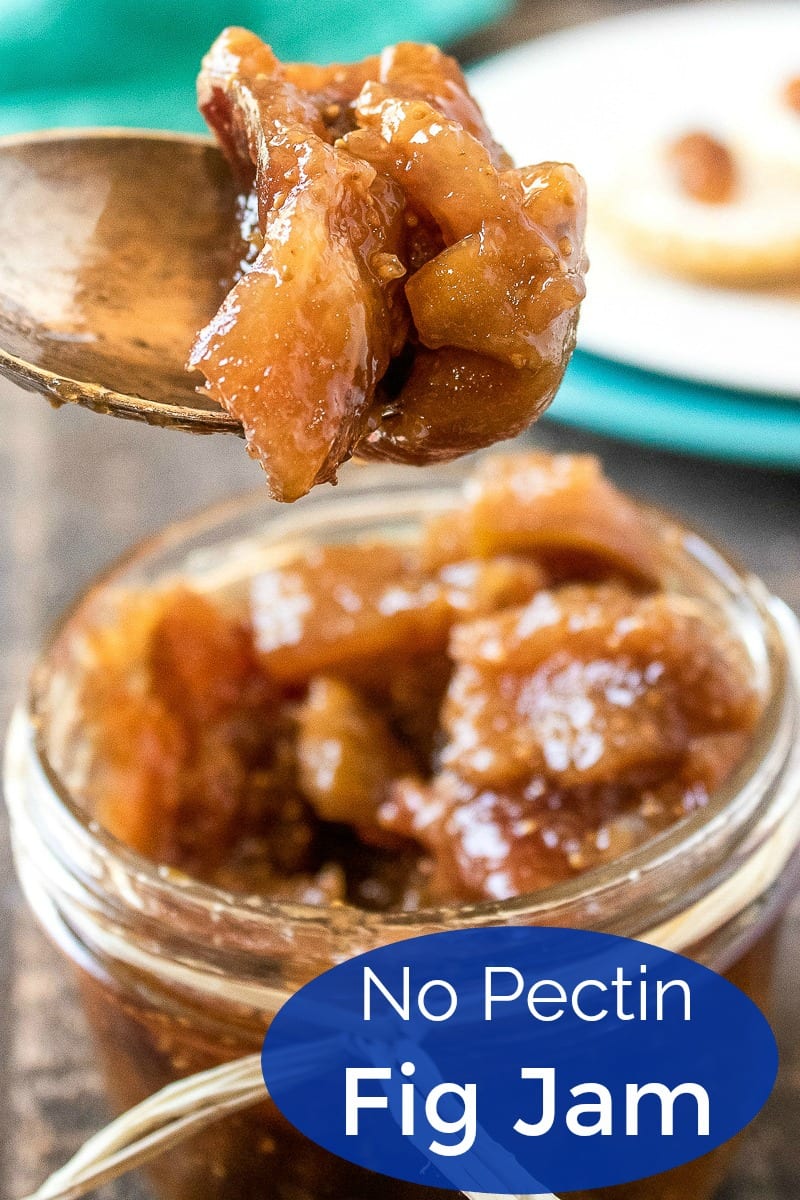 When you are making jam, you need to make sure you use a non-reactive bowl, pan and spoon.
Reactive materials and jam don't mix, so choose I use a glass mixing bowl and a stainless steel pan and spoon.
This recipe can be doubled, if you have a lot of fresh figs to use.
Homemade fig jam is absolutely wonderful!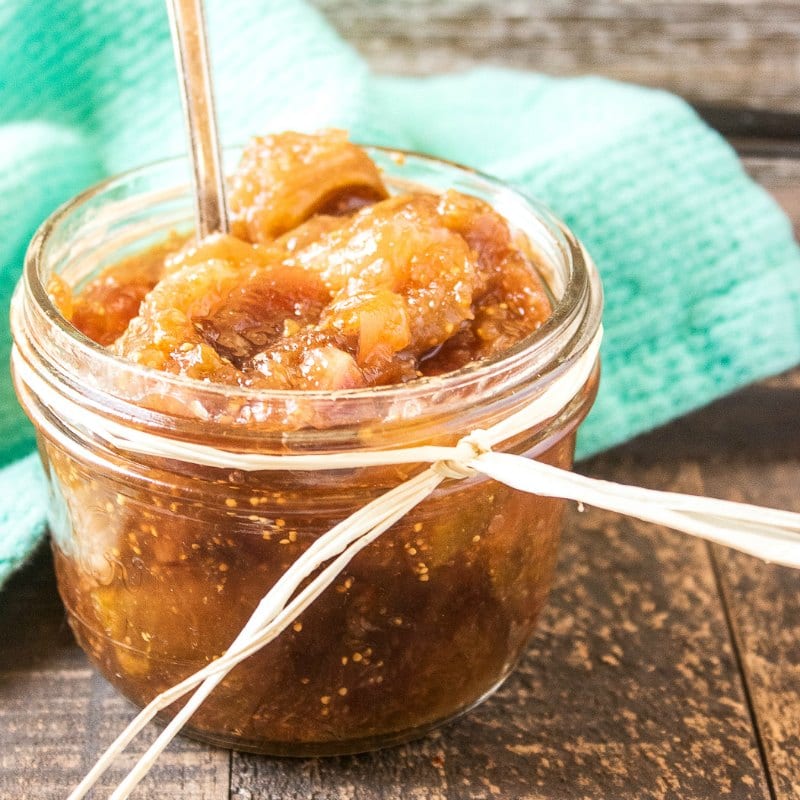 No Pectin Fig Jam Recipe
Prep time 30 minutes
Cook time 1 hour
Makes ½ pint
Ingredients
1 lb. Figs
2 T Lemon Juice
2 t Vanilla Extract
½ cup Maple Syrup
Supplies
Paring Knife
Non-reactive Bowl (Glass, Ceramic, Stainless Steel)
Measuring Cup
Measuring Spoons
Non-reactive Sauce Pan
Mason Jar
Instructions
1) Remove stems and chop the figs into chunks. Add the fig pieces and lemon juice to a non-reactive bowl and soak for 15 minutes.
2) Transfer the figs and lemon juice to a sauce pan. Stir in the vanilla extract and maple syrup and set the stove to medium heat.
3) Cook for about 45 minutes, stirring occasionally. Figs will break down and begin to thicken.
4) Remove from heat and transfer to a mason jar. The jam will thicken more as it cools.
5) Serve immediately or store in the refrigerator.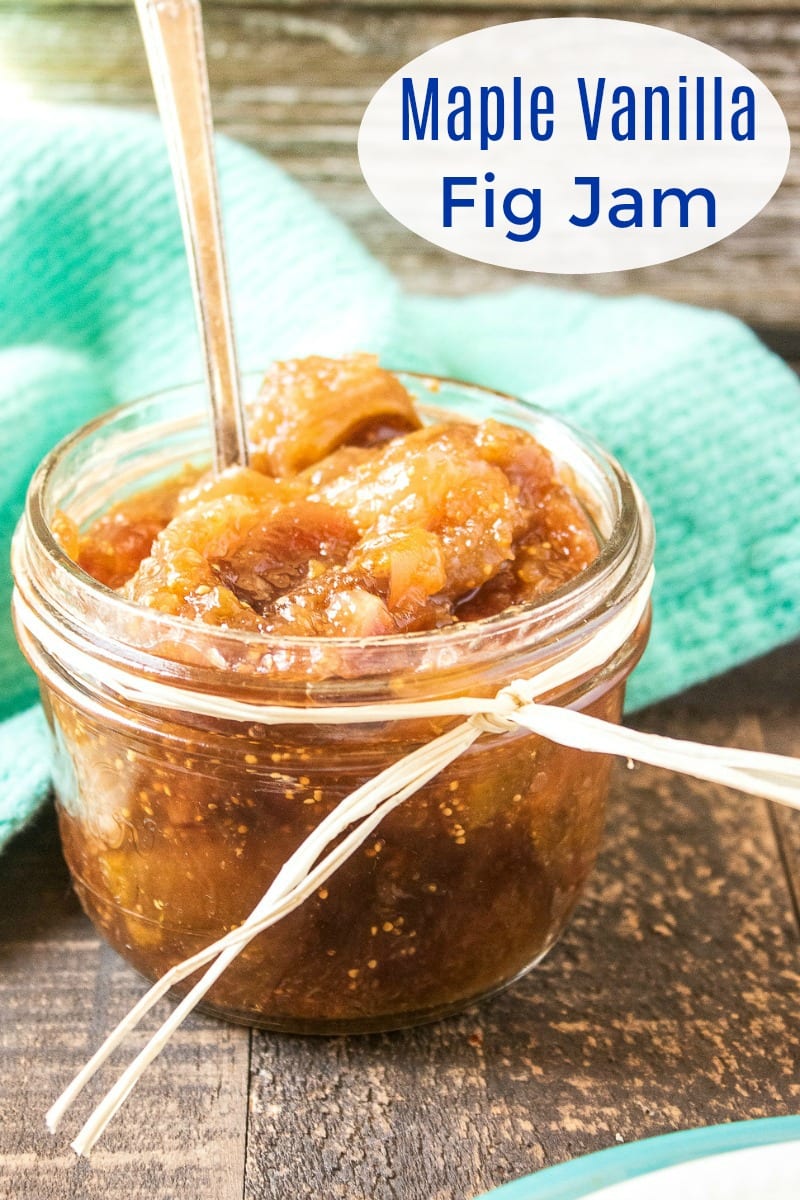 More from Mama Likes To Cook
Check out the rest of my vegetarian recipes, so you can get more great ideas for baking, cooking, blending and juicing.
Fig Recipes
Jam Recipes
Marmalade Recipes
Shop Now
For a beautiful assortment of kitchen necessities and food gifts for the whole family, check out the current deals at these online stores.
Are you ready to have some delicious fun in the kitchen?