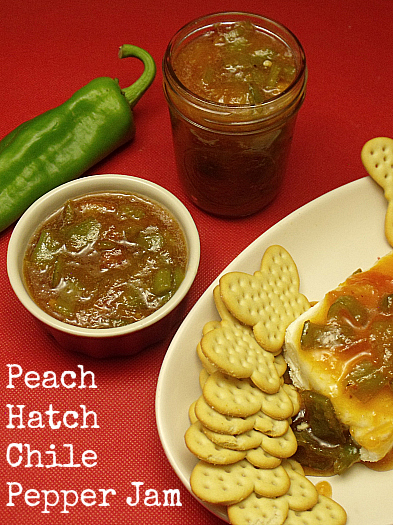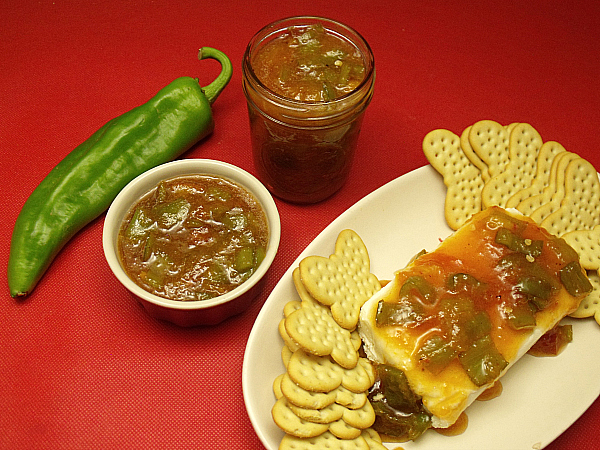 Peach Jam with a Spicy Hatch Chile Kick
Tis the season for fresh Hatch Chile Peppers and peaches, so it is the time of year for my Peach Hatch Chile Jam.
It's fortunate that the seasons for both coincide, because they taste wonderful together.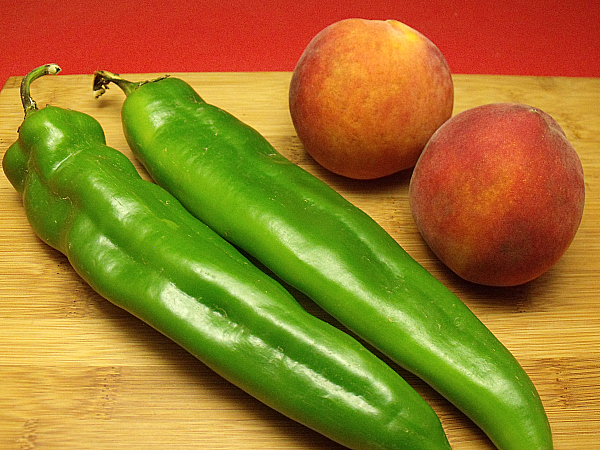 Hatch Chiles are unique in that they are naturally available with different heat levels.
I'm a wimp with hot stuff, so am happy to use the mild chiles.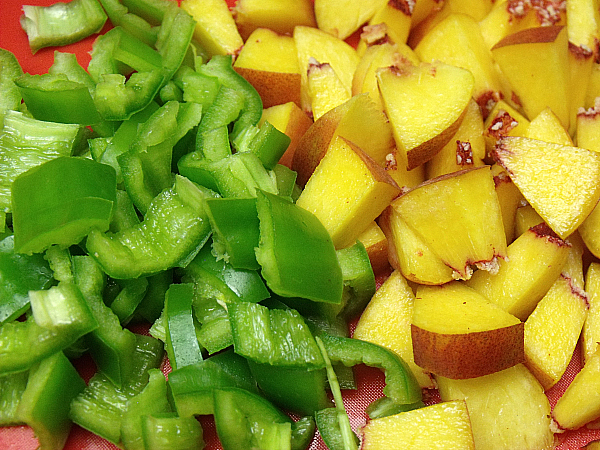 You can also use medium or hot in this recipe, if that's what you prefer.
Mild or hot, they still have a wonderful chile flavor.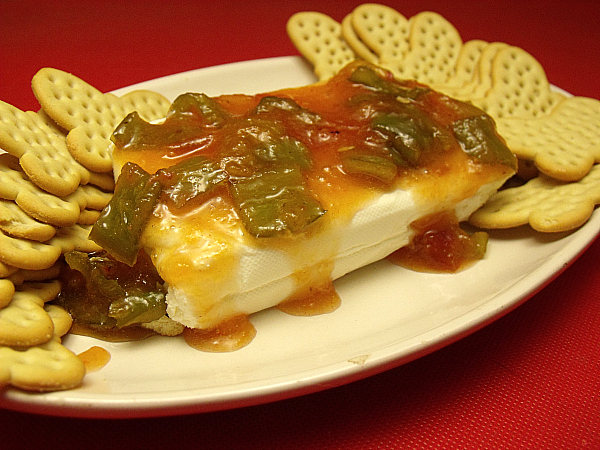 The Peach Hatch Chile Pepper Jam is easy to prepare even if you've never made jam before.
This recipe makes a one pint jar of jam that can be stored in the refrigerator.
You can make a bigger batch, if you'd like to get out your pressure canner or water bath canner and boxes of mason jars.
I have done that on many occasions, but I really like being able to make a single perfect jar of jam in less than a half hour.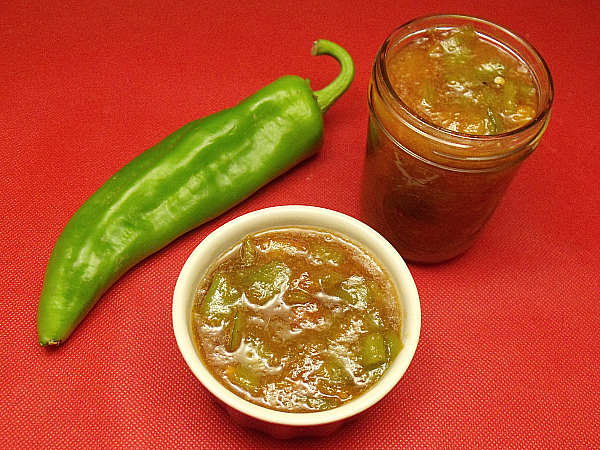 Peach Hatch Chile Jam Recipe
Ingredients:
2 Large Hatch Chiles
2 Large Peaches
1 cup Sugar
1 Lime, juiced
Instructions:
Slice the Hatch Chiles lengthwise. Remove stem and seeds. Chop.
Remove peach pit and chop into pieces. Leave the skin on.
Combine chopped chiles, peaches, sugar and lime juice in a heavy, flat bottomed sauce pan.
Cook on high, stirring frequently, for about 5 minutes until sugar has dissolved and peaches and chiles are tender.
Remove from heat and blend with an immersion blender. (I like to leave some chunks in mine. You can blend more thoroughly, if you like a creamier jam)
Return to stove and cook on high for about 5 minutes more.
Test the jam to see if it is ready by dribbling some off of the spoon.
When it form drops instead of being a steady stream, it's ready and will continue to thicken as it cools.
Serving Suggestions:
You can use this on toast or a muffin, just like a regular fruit jam.
It also works well has a glaze for grilled or roasted meat, poultry or fish.
For an easy and impressive appetizer, pour it over a brick of cream cheese and serve with crackers.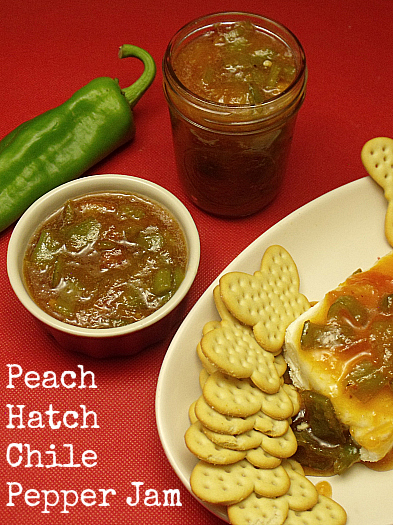 More from Mama Likes To Cook
Check out the rest of my vegetarian recipes, so you can get more great ideas for baking, cooking, blending and juicing.
Jam Recipes
Marmalade Recipes
Shop Now
For a beautiful assortment of kitchen necessities and food gifts for the whole family, check out the current deals at these online stores.
Are you ready to have some delicious fun in the kitchen?