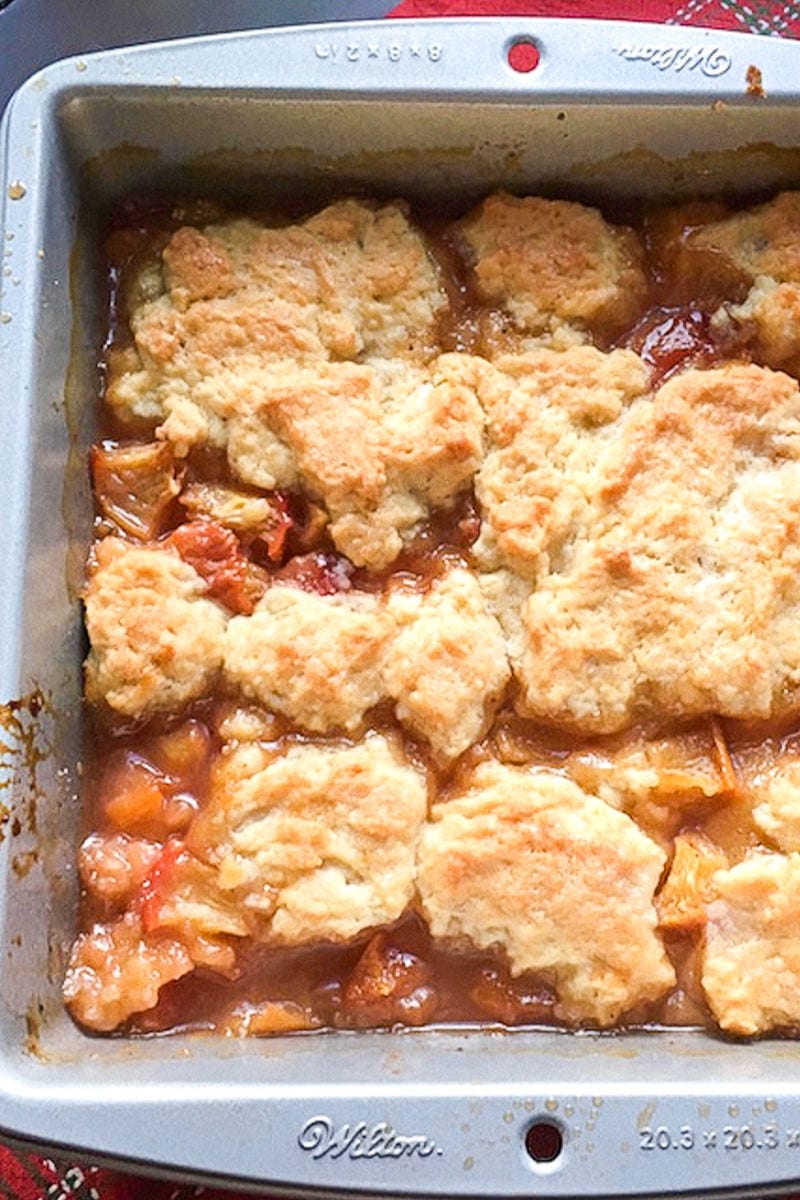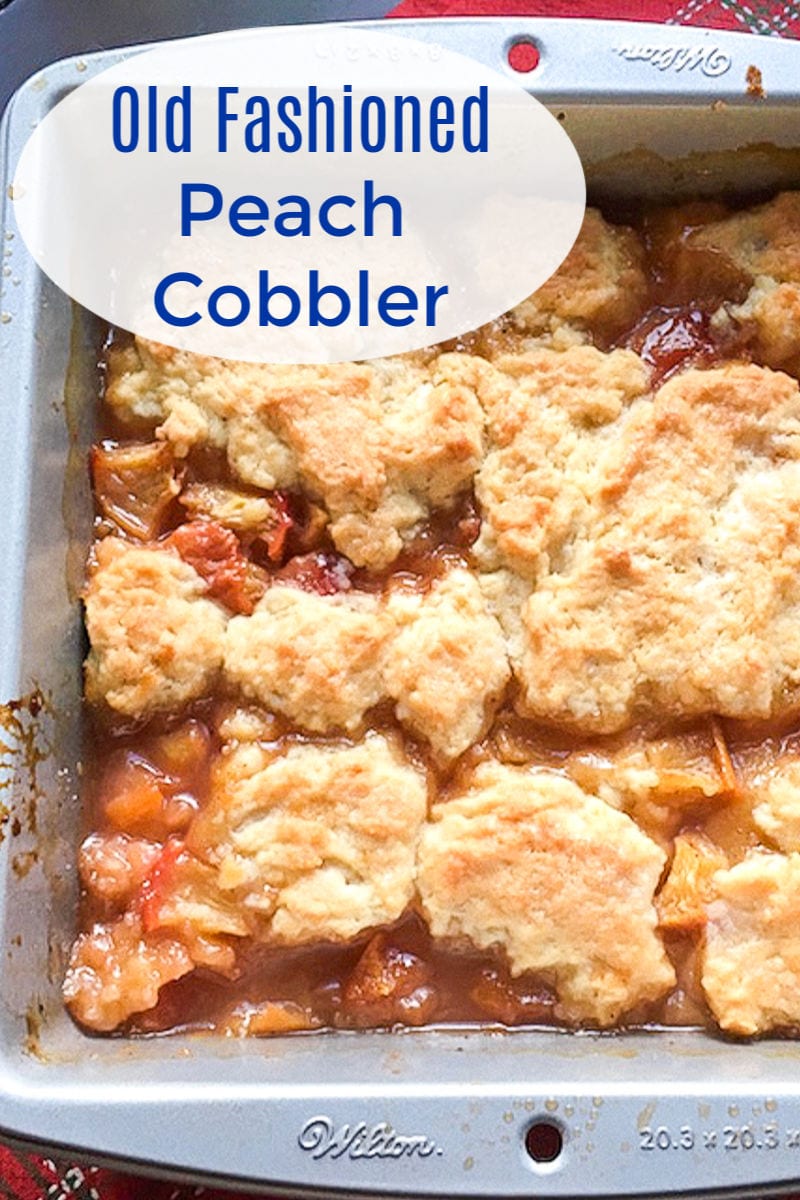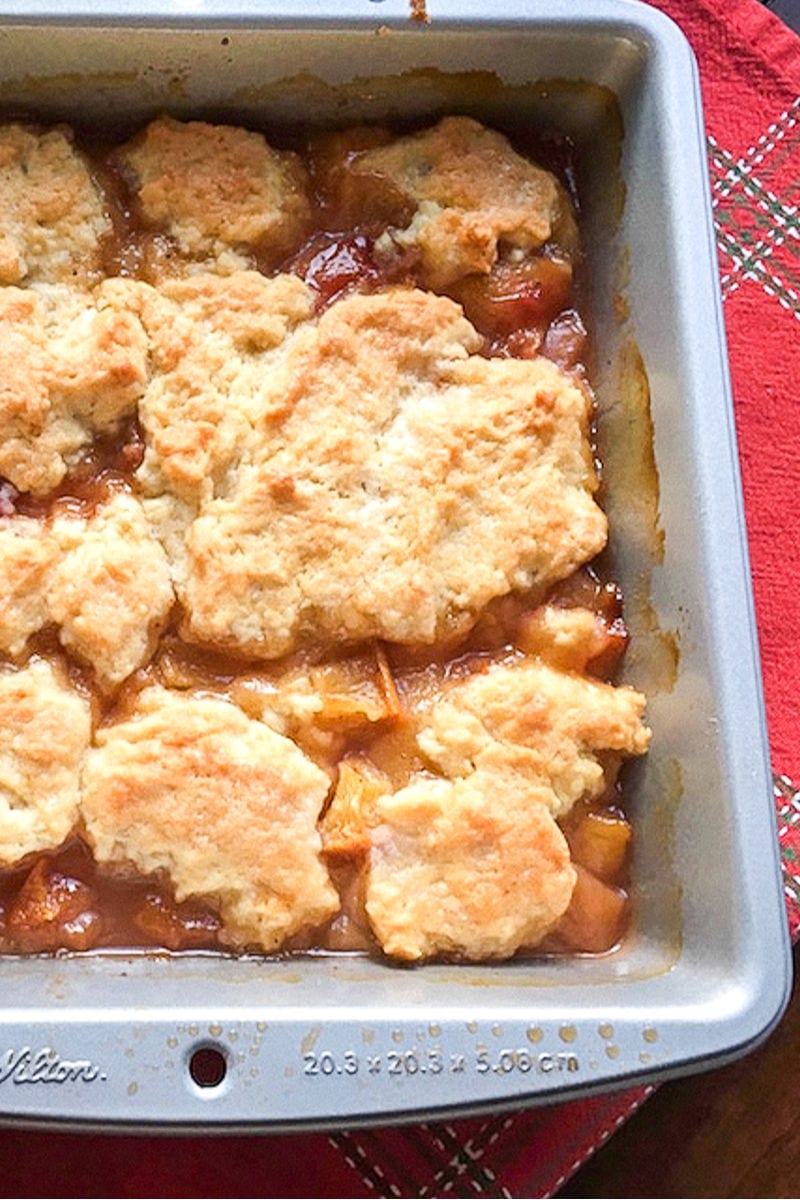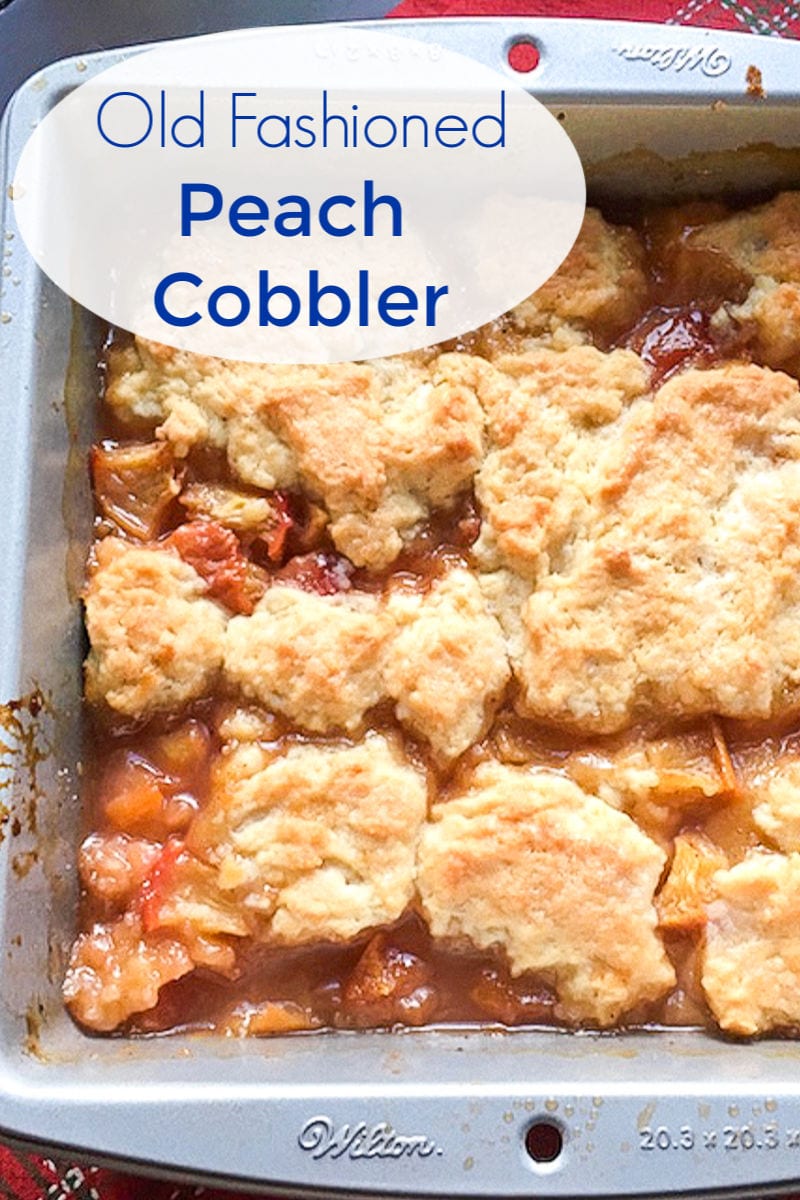 Easy Summer Dessert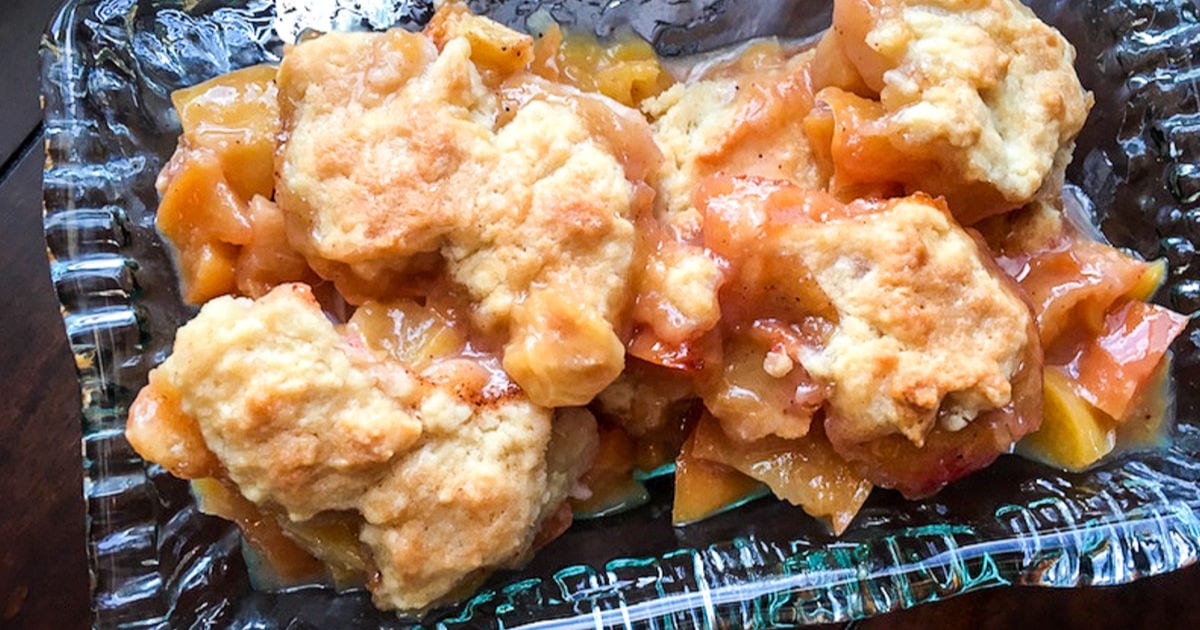 Bake this delicious old fashioned peach cobbler recipe, when you want a simple crowd pleasing dessert that just screams Summer!
The imported peaches that I can get year round are good, but it is the locally grown fruit that really gets me excited.
Fresh peaches are juicy and full of flavor, and are especially good right after they've been picked.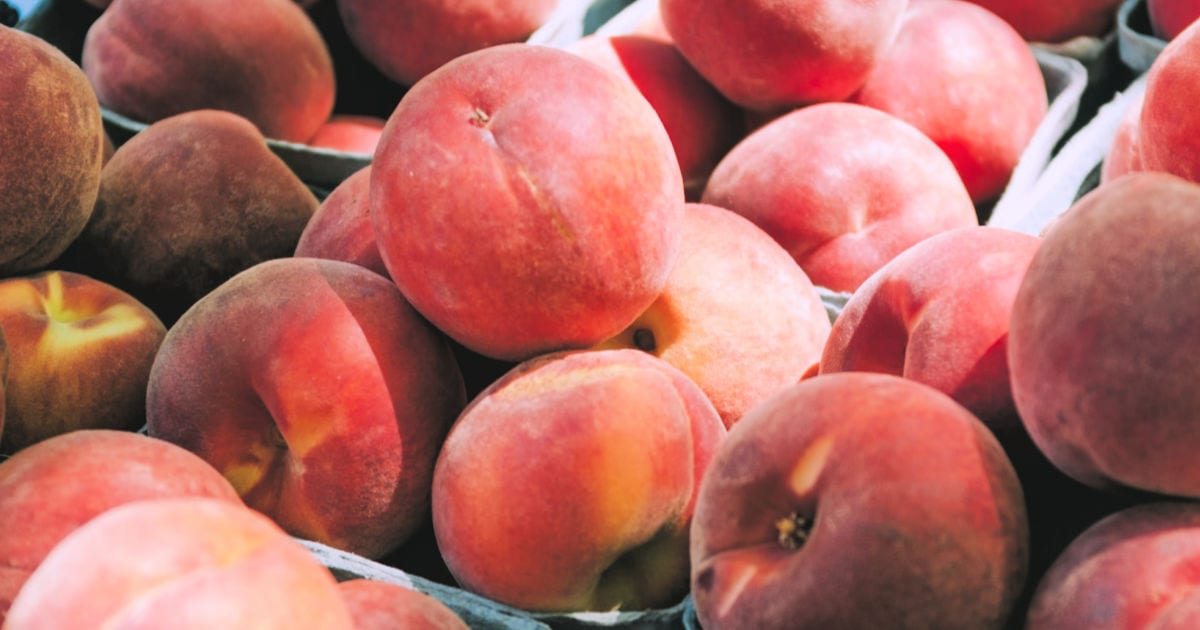 When I was growing up, we had a peach tree in the backyard.
Those first few years, we had to be patient as we cared for that little tree with no peaches to show for our effort.
Then, when the tree had matured, we were rewarded with branches overflowing with peaches.
The trees were so heavy with fruit that we had to prop the branches up with ladders.
We ate many fresh peaches immediately after picking and we baked a lot of peach cobbler.
Of course, we also shared our bountiful crops with friends and neighbors.
I miss that tree and hope the new owners of the home are enjoying it.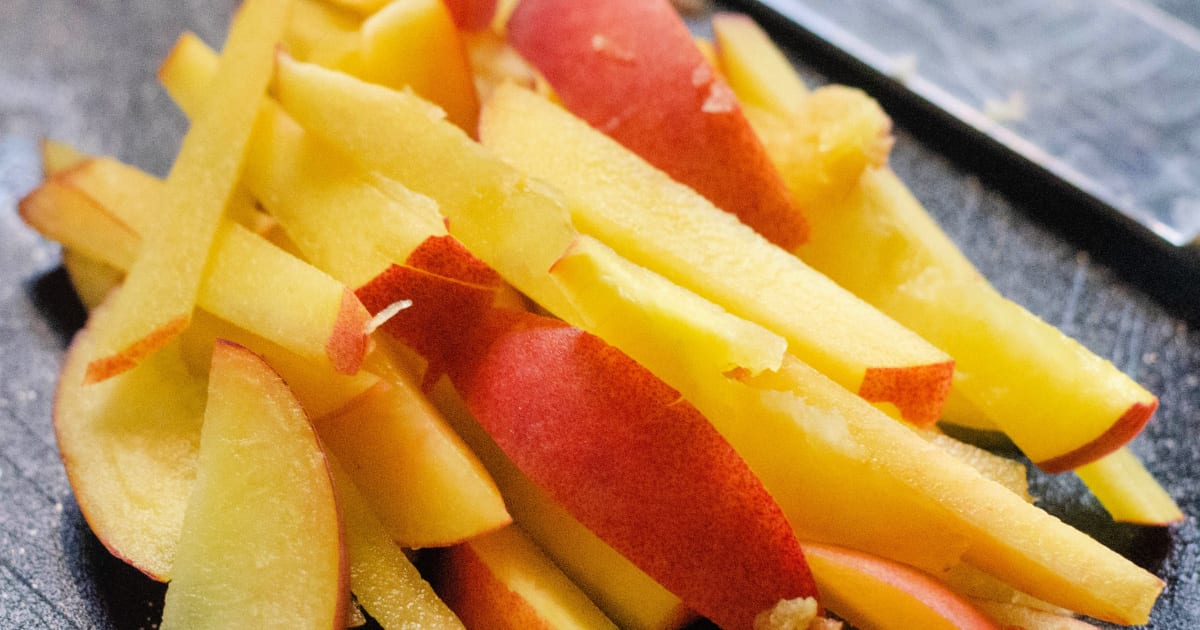 A cobbler is an easy dessert to bake, since it doesn't really require any specialized skills.
Just follow the step by step instructions and then enjoy this tasty old fashioned dessert with loved ones.
The cobbler is simple enough for a weeknight treat, but is also a fun dessert to serve to guests or take to a potluck party.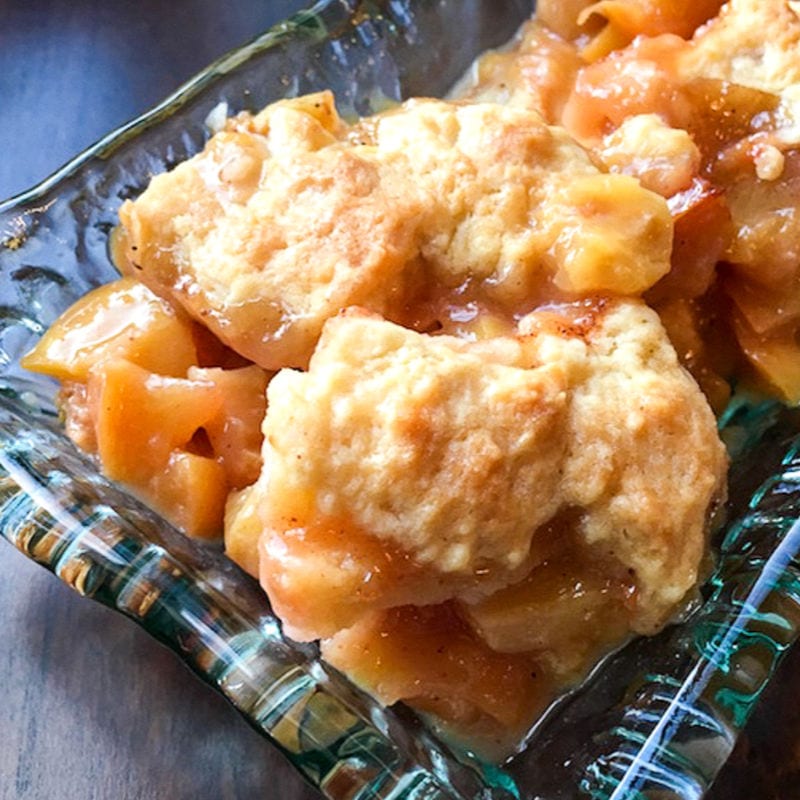 Peach Cobbler Recipe
Prep time 15 minutes
Bake time 20-25 minutes
Serves 4-6
Ingredients
Filling
8 large, ripe peaches, pitted and chopped
1/3 cup Granulated Sugar
2 T Lemon Juice
2 t All-purpose Flour
1 t Nutmeg
1 t Cinnamon
2 t Vanilla Extract
1 t Salt
¼ cup Light Brown Sugar
Topping
1 cup All-purpose Flour
¾ cup Granulated Sugar
1 t Salt
1 t Baking Powder
½ cup Cold Unsalted Butter
¼ cup Heavy Cream
¼ cup Water
Supplies
8" x 8" Baking Pan
Nonstick Baking Spray
Mixing Bowls
Tongs
Measuring Cups
Measuring Spoons
Knife
Whisk
Fork
Instructions
1) Preheat oven to 400° and spray baking pan with nonstick baking spray.
2) Chop peaches and put into a large bowl. Add white sugar, lemon juice, 2 teaspoons flour, nutmeg, cinnamon, salt and vanilla extract. Then, toss with tongs to combine.
3) Spread into an even layer in the prepared baking pan and sprinkle brown sugar on top. Bake for 10 minutes.
4) While it is baking, prepare the topping in a clean, dry bowl. Whisk the flour, sugar, salt and baking powder together.
5) Cut the cold butter into little pieces and add to the dry ingredients. Mix together with your fingers until it forms pebble sized pieces.
5) Add in heavy cream and water. Stir with a fork until all ingredients are wet.
6) Remove the baking pan from the oven, when it has cooked for 10 minutes. Spoon the dough over the top of the partially baked peach mixture. Be messy with it, leaving space between uneven spoonfuls.
7) Return to the oven and bake for another 20 to 25 minutes, so that it is cooked through and turns golden brown.
8) Let it cool slightly before serving as is or with ice cream or whipped cream.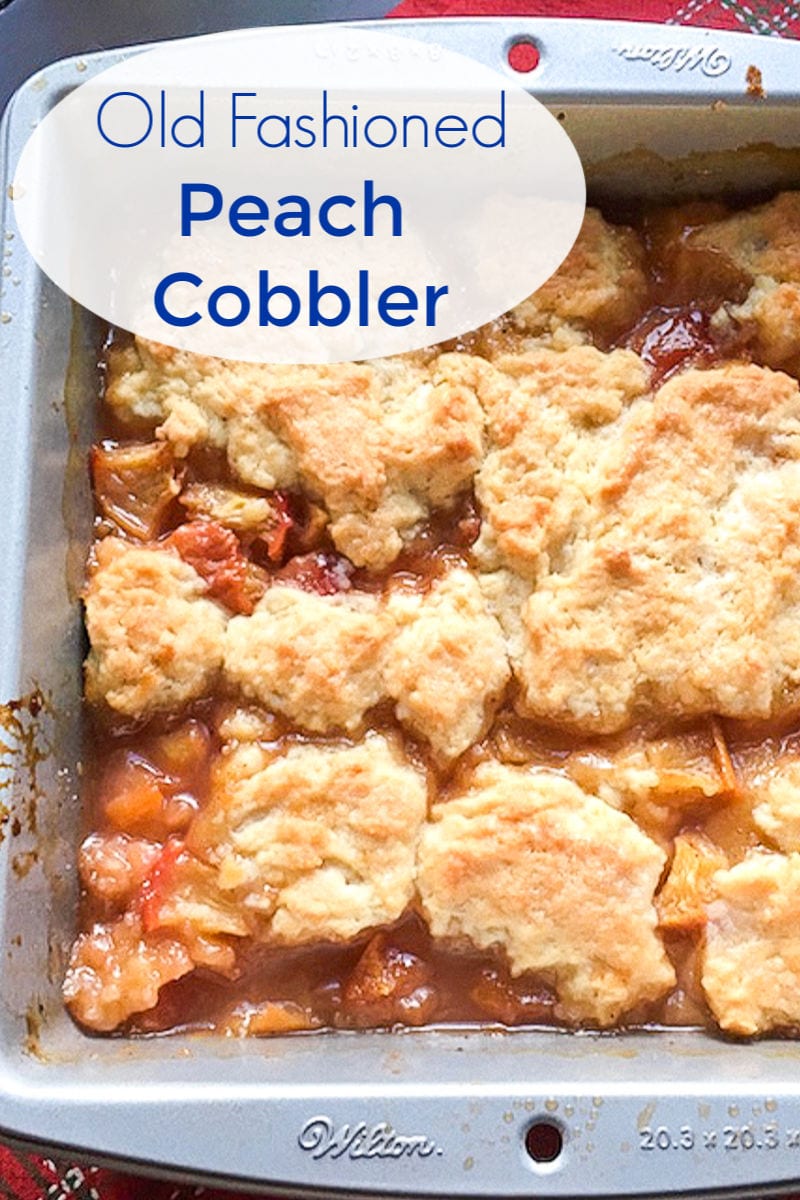 More from Mama Likes To Cook
Check out my other dessert recipes, so you can get more sweet inspiration.
Following are a few of my other delicious fruit dessert recipes:
Then take a look at the rest of my vegetarian recipes, so you can have even more delicious fun in the kitchen!