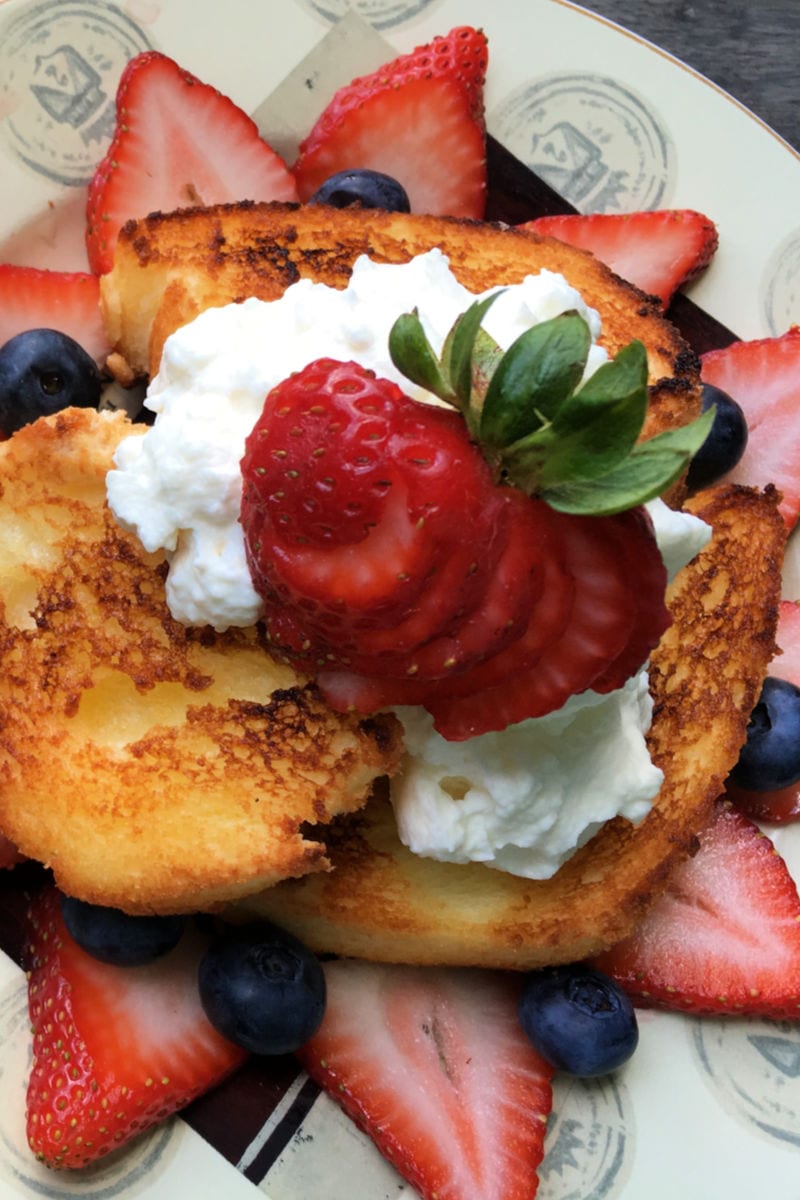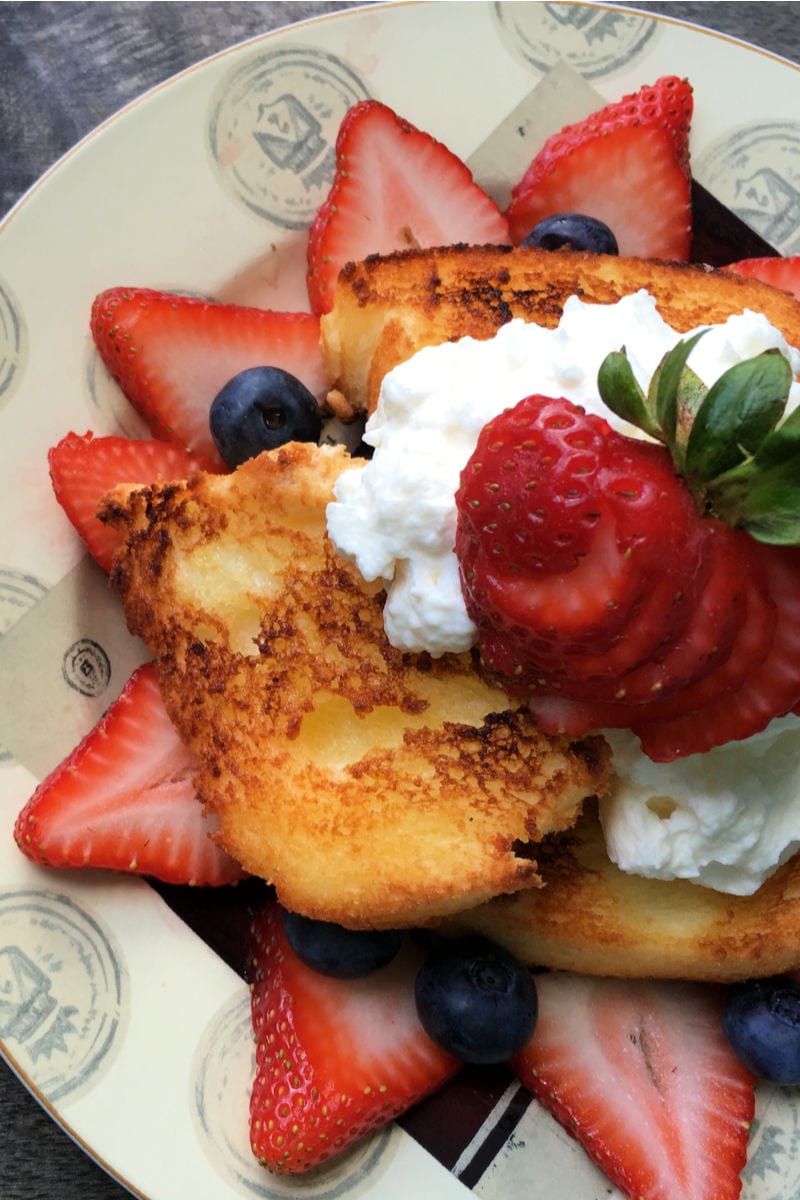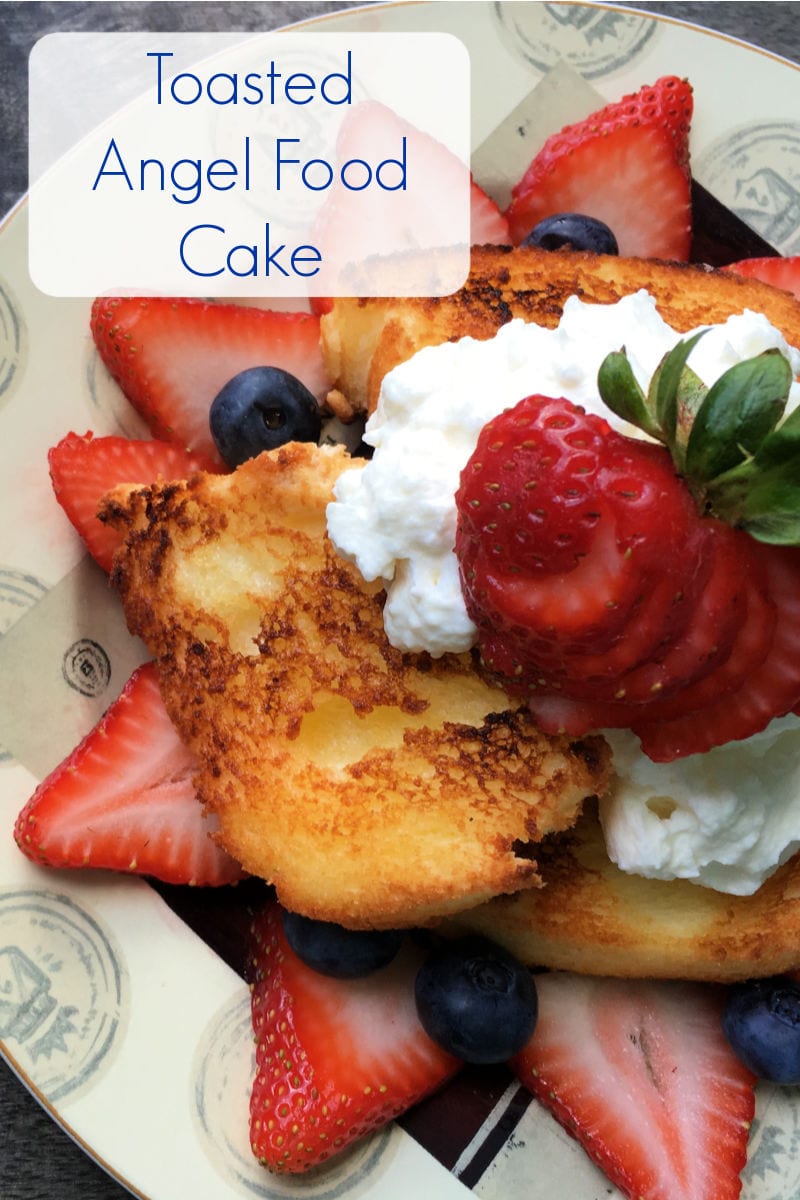 Fresh Berries & Maple Whipped Cream
on Toasted Angel Food Cake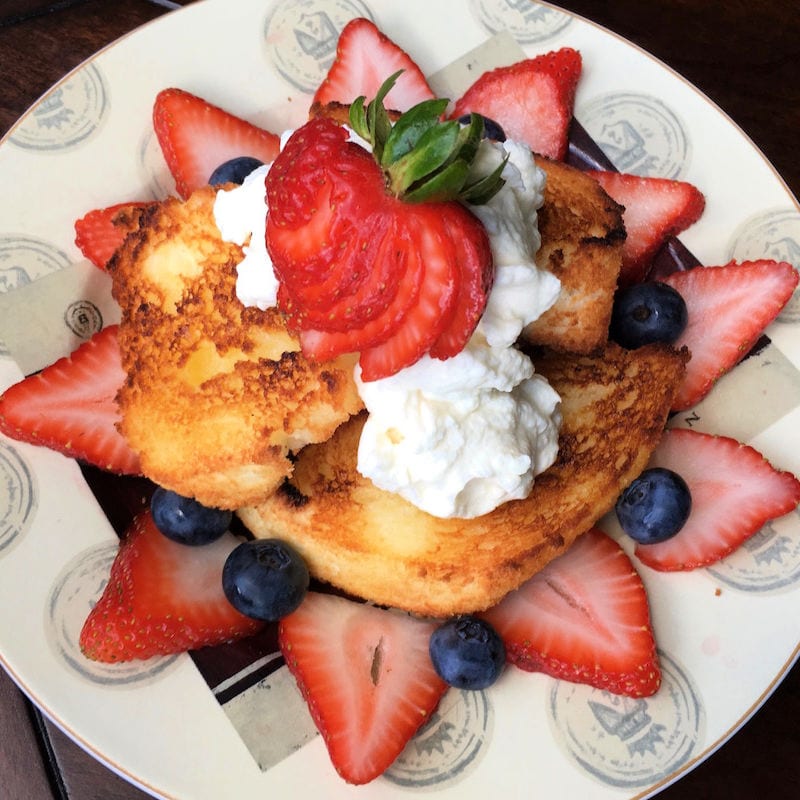 Toasted angel food cake topped with fresh berries and maple whipped cream is an amazing treat, but it is also really simple to prepare.
If you want to bake a homemade angel food cake, you can.
However, using a store bought cake is perfectly fine for this simple dessert.
Toasting the cake in the oven makes the edges crunchy, but the inside is still light and fluffy.
This crispy fluffy combination is a treat to eat!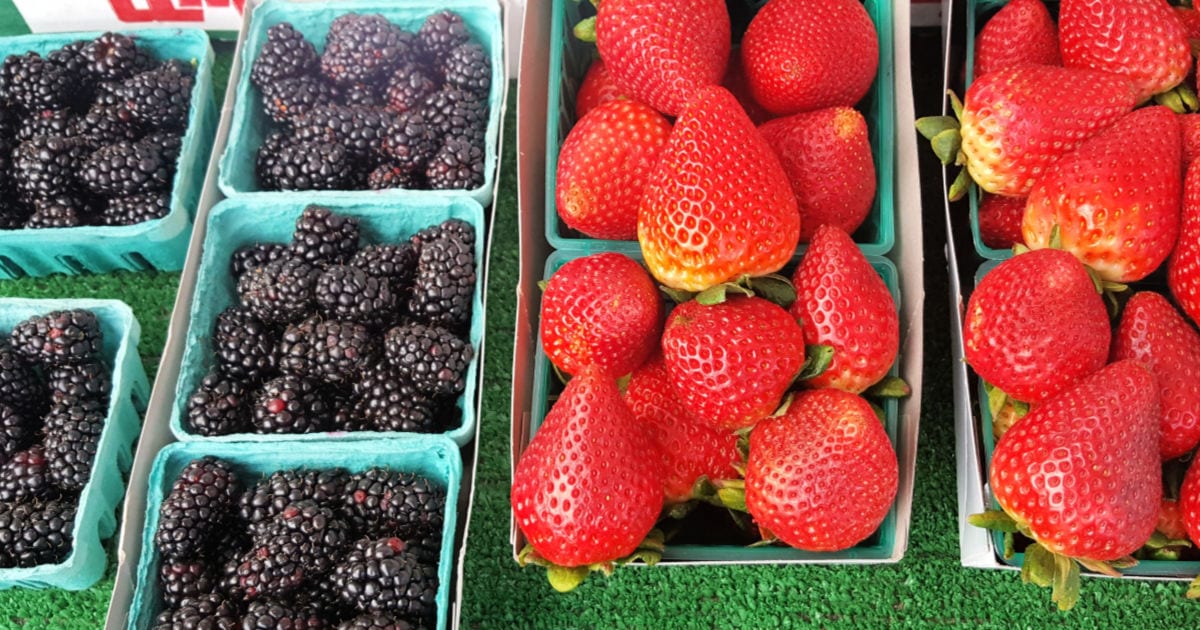 Homemade maple whipped cream only takes a few minutes to make with a mixer, so even first timers can get great results.
Berries are a lovely complement to the angel food cake and maple whipped cream, so each bite is wonderful.
Feel free to experiment with other types of fruit, too. Peaches are delicious with toasted cake, as well.
I've always loved the squishy, fluffy texture of angel food cake, but toasting just may be my new favorite way to enjoy it.
This dessert is super easy to put together, so you can impress your guests with just a bit of effort.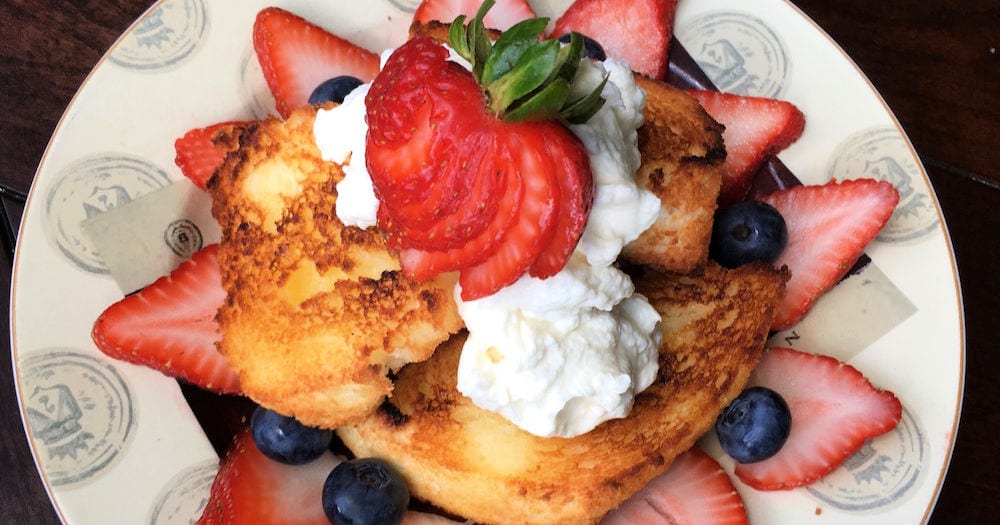 Toasted Angel Food Cake Recipe
Ingredients
Angel Food Cake, store bought or homemade
4 T Butter
1 pint Heavy Whipping Cream
2 T Maple Syrup
1 pint Strawberries, sliced
½ pint Blueberries
Supplies
Rimmed Baking Sheet
Parchment Paper
Pastry Brush
Mixer
Instructions
1) Preheat oven to 350° and line rimmed baking sheet with parchment paper.
2) Cut cake into flat, even slices, not triangular wedges, and place on prepared baking sheet.
3) Melt butter and then brush on the top of each cake slice. Flip slices over and brush the other side, too.
4) Bake for a few minutes until golden. Remove from oven and turn each slice over. Then return to the oven to toast a few minutes more, so that both sides are golden.
5) Use mixer to blend whipping cream until it doubles in size. Drizzle in maple syrup and continue blending, so that the maple whipped cream is light and fluffy.
6) Arrange toasted cake on individual serving plates. Then top with maple whipped cream and fresh berries. Serve immediately.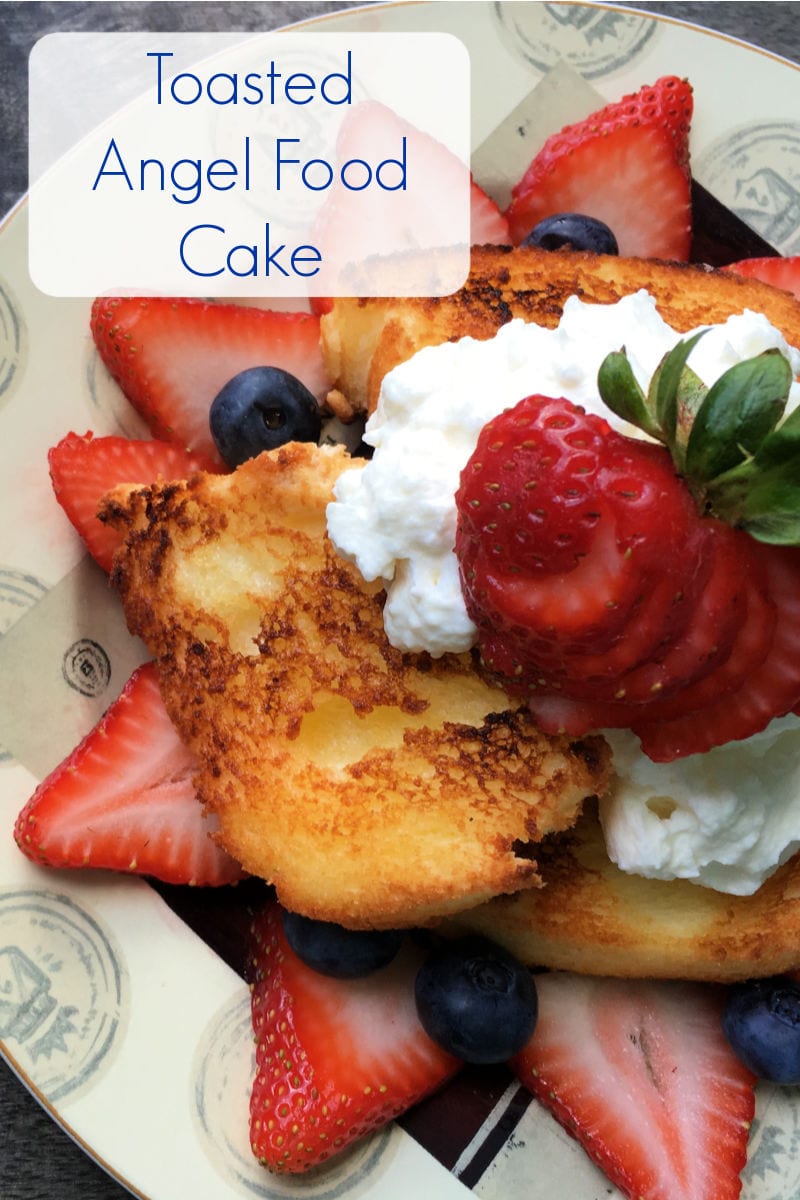 More from Mama Likes To Cook
Check out my other dessert recipes, so you can get more sweet inspiration.
Following are a few of my other delicious dessert recipes:
Then take a look at the rest of my vegetarian recipes, so you can have even more delicious fun in the kitchen!