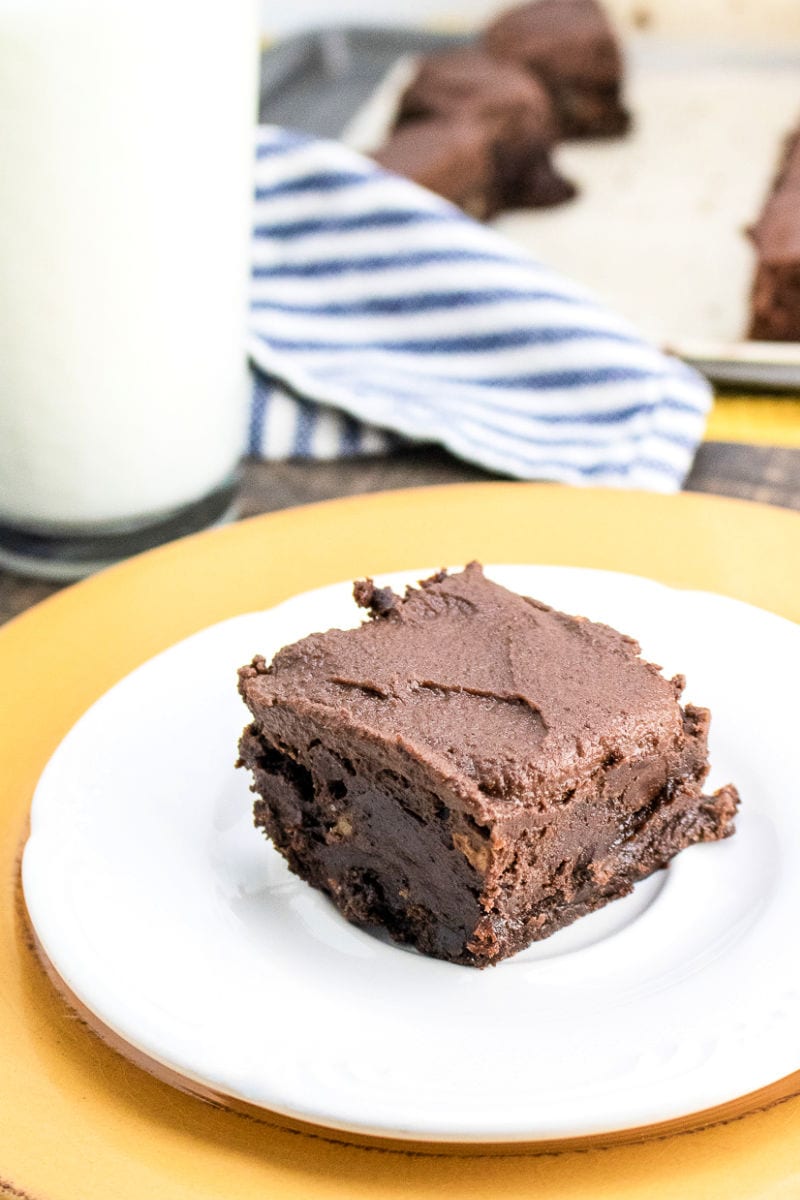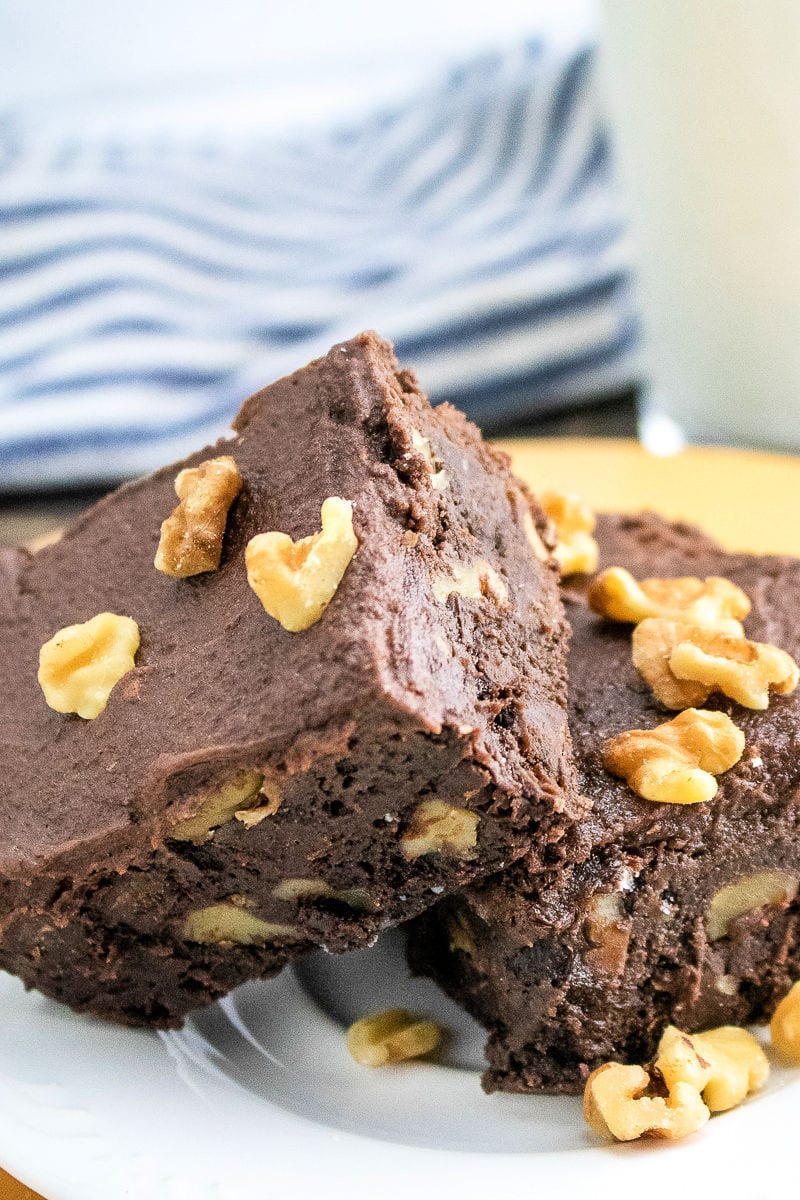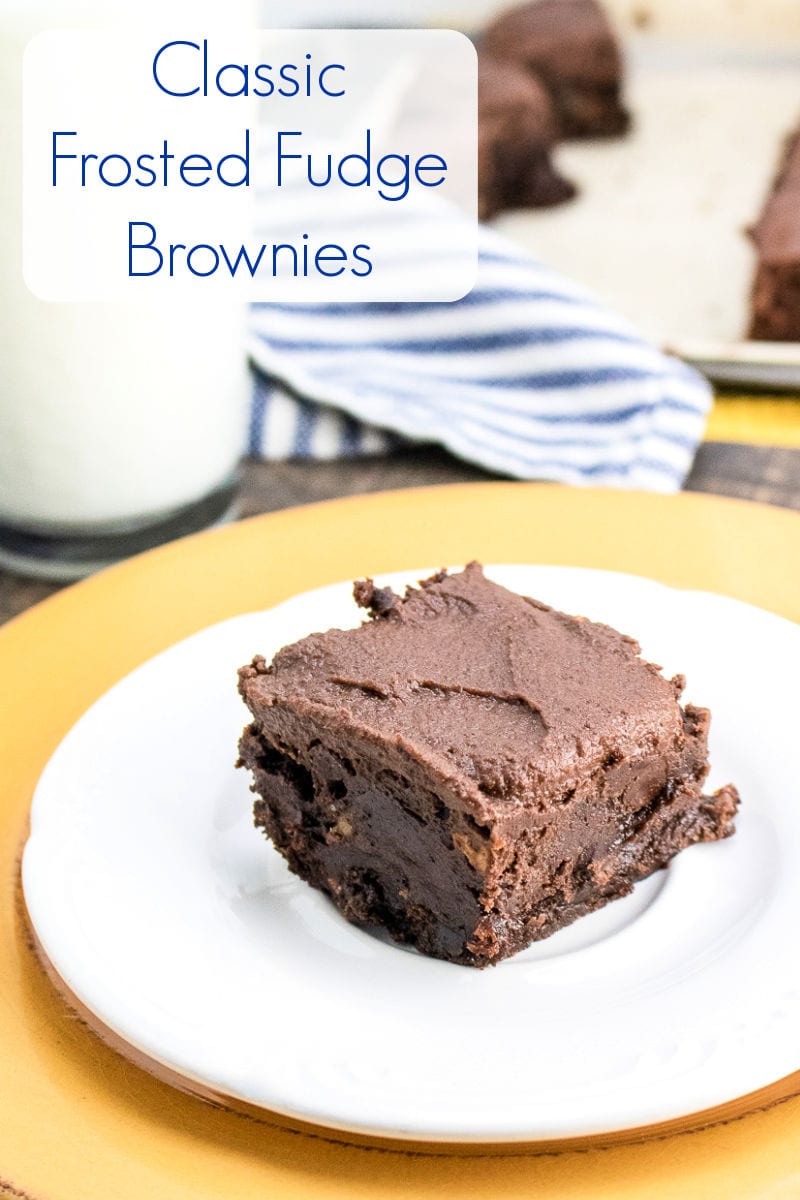 Frosted Brownies from Scratch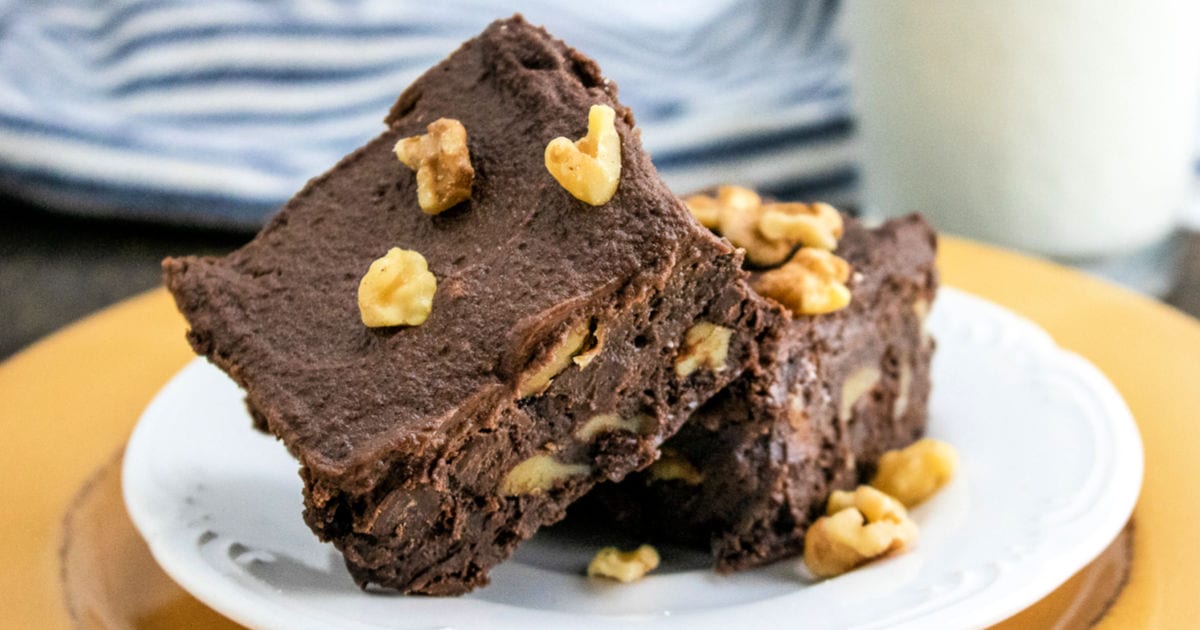 When you want to savor the moment with chocolatey goodness, take a bite of my decadent classic frosted fudge brownies that are made from scratch.
Brownies were always my favorite treat, when I was a kid.
And, they are still at the top of my list.
I love the chocolate and the chewy, fudgy texture. Yes, the center pieces are my favorite, not the edges.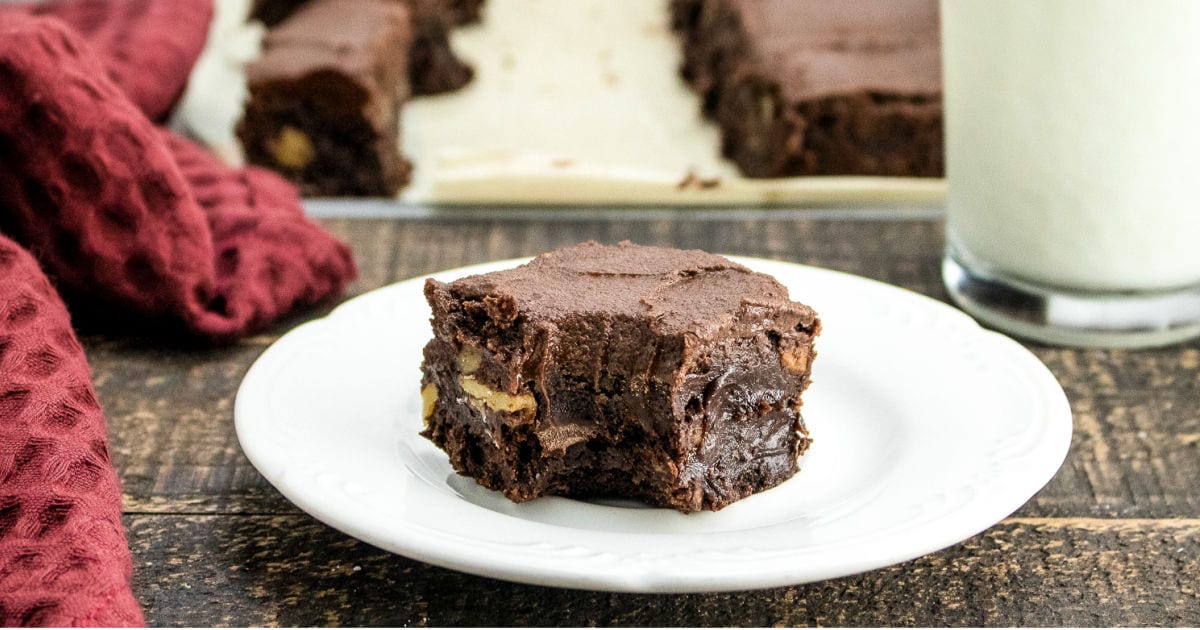 My mom stuck to the basics, when she baked and cooked.
One thing she insisted upon was a precise amount of chopped walnuts, when she baked brownies.
To her, they just weren't brownies without walnuts.
Because of that, walnut brownies always remind me of her.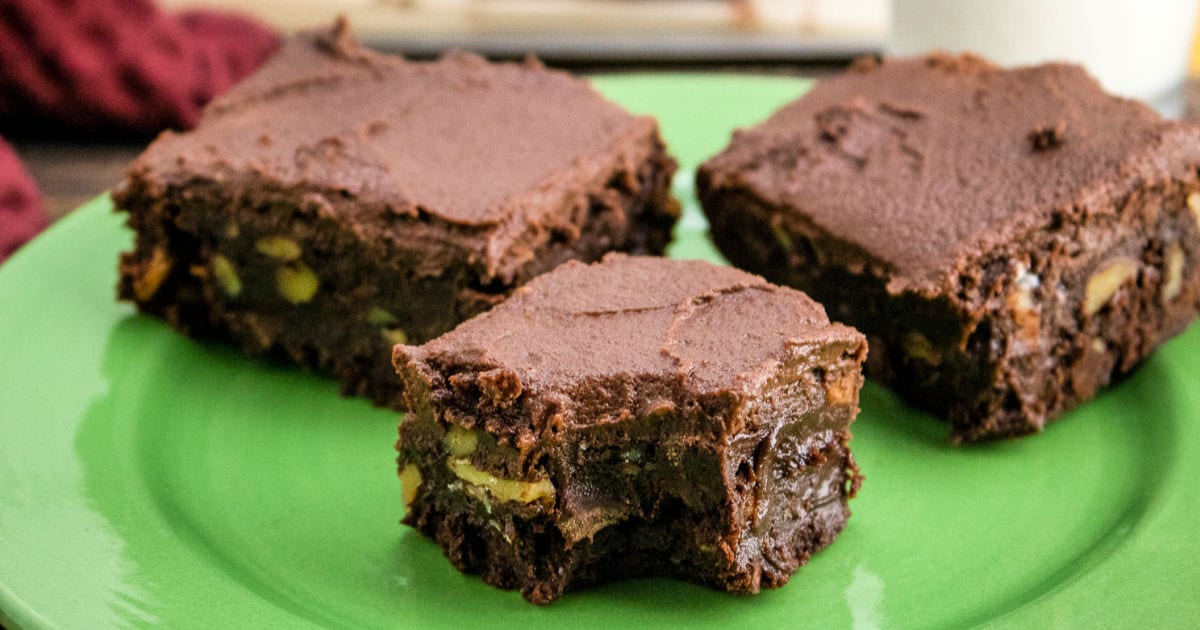 These brownies are extra good, since they have homemade chocolate frosting on top.
Each bite is delicious.
Absolutely delicious!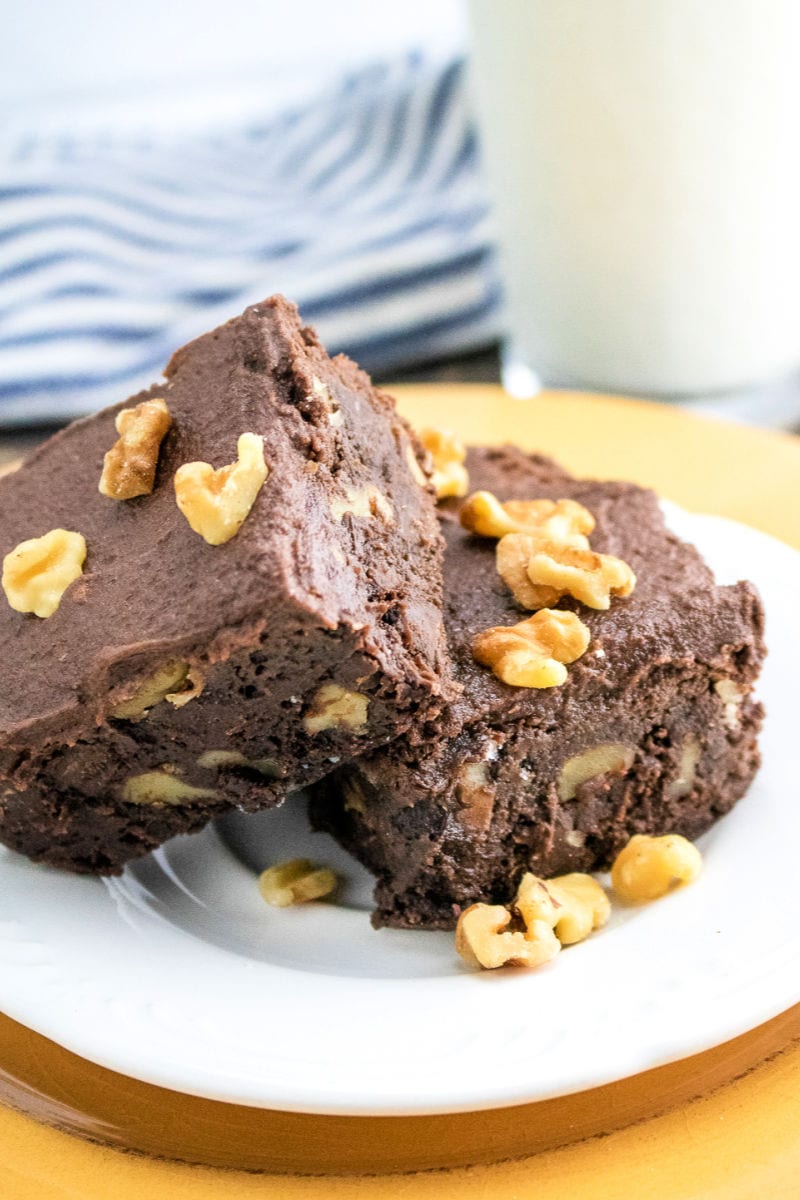 Classic Frosted Fudge Brownies Recipe
Prep time 15 minutes
Bake time 22-26 minutes
Yields 12-16 brownies
Ingredients
Brownies
1 cup Butter, unsalted
2 cups Granulated Sugar
2 t Vanilla Extract
4 Eggs
1 cups All-purpose Flour
1 cup Cocoa Powder
¼ t Salt
1 cup Walnuts, chopped
1 cup Semi Sweet Chocolate Chips
Frosting
½ cup Butter, unsalted
1/3 cup Cocoa Powder, unsweetened
1-1½ cups Powdered Sugar
3 T Whole Milk
Supplies
8″x8″ Baking Dish
Parchment Paper
Mixer
Mixing Bowls
Measuring Cup
Measuring Spoons
Instructions
1) Preheat oven to 350° and line an 8″x8″ baking dish with parchment paper.
2) Add the butter and sugar to the mixing bowl and cream together. Then mix in the eggs and vanilla.
3) Slowly add in the all purpose flour, cocoa powder and salt until just combined. Don't over mix.
4) Stir in the chopped walnuts and chocolate chips with a fork.
5) Spread the batter evenly into the parchment paper lined baking dish. Then bake for 22-25 minutes. Brownies will still be soft, so they will finish setting as they cool.
6) To make the frosting mix the butter, cocoa powder and one cup of powdered sugar. Then, spoon in the milk. Add more powdered sugar, if you'd like it thicker.
7) When brownies are cool, frost and serve.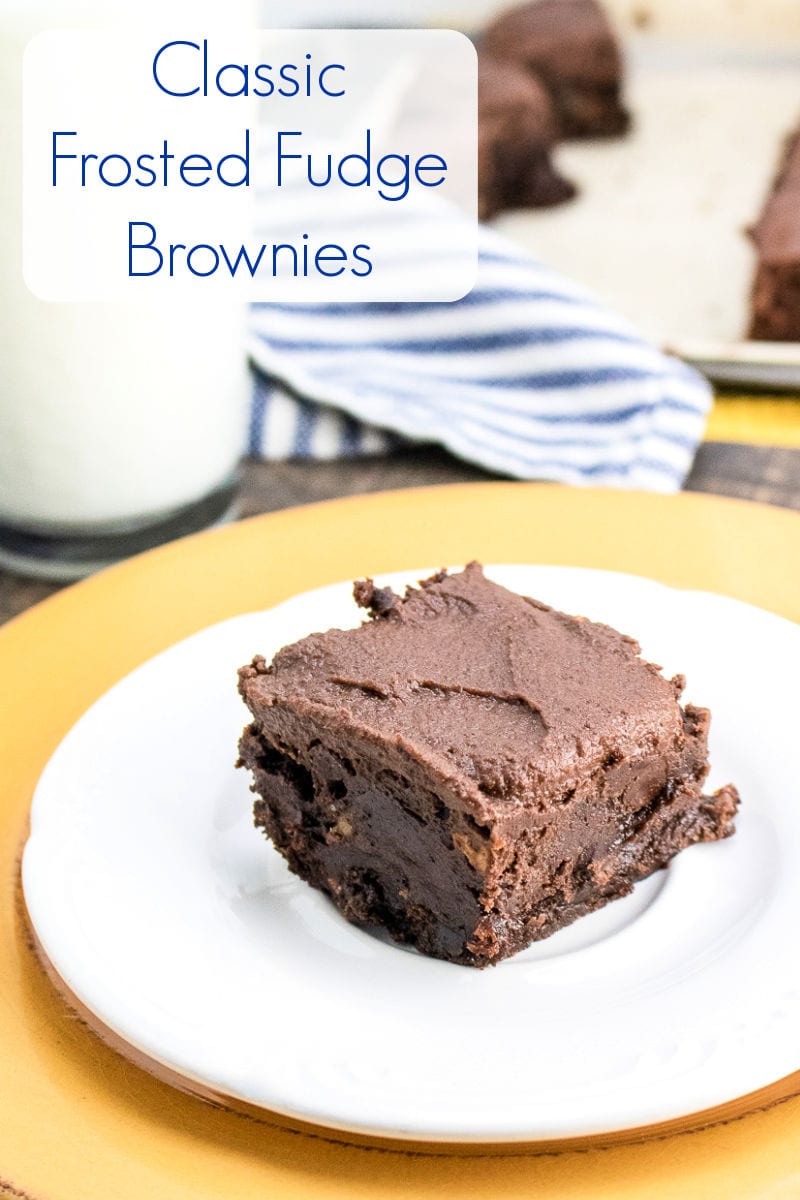 More from Mama Likes To Cook
Check out my other dessert recipes, so you can get more sweet inspiration.
Following are a few of my other delicious dessert recipes:
Then take a look at the rest of my vegetarian recipes, so you can have even more delicious fun in the kitchen!