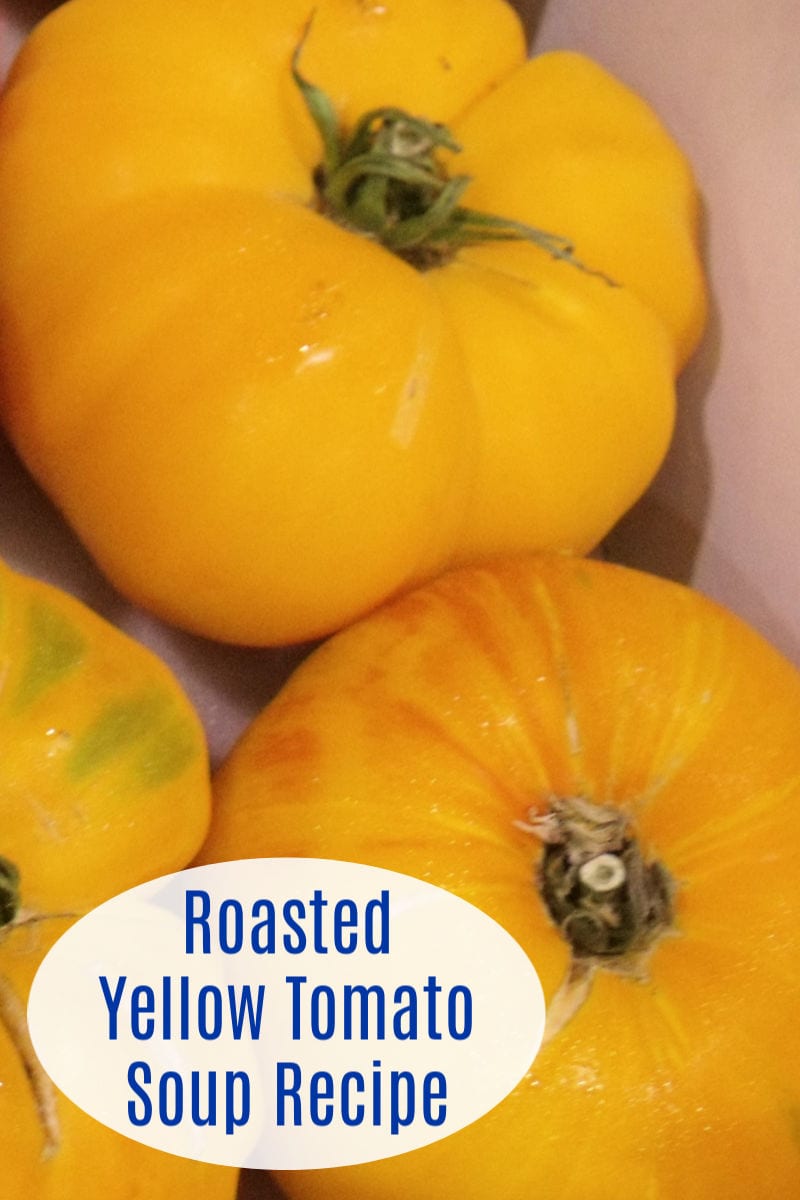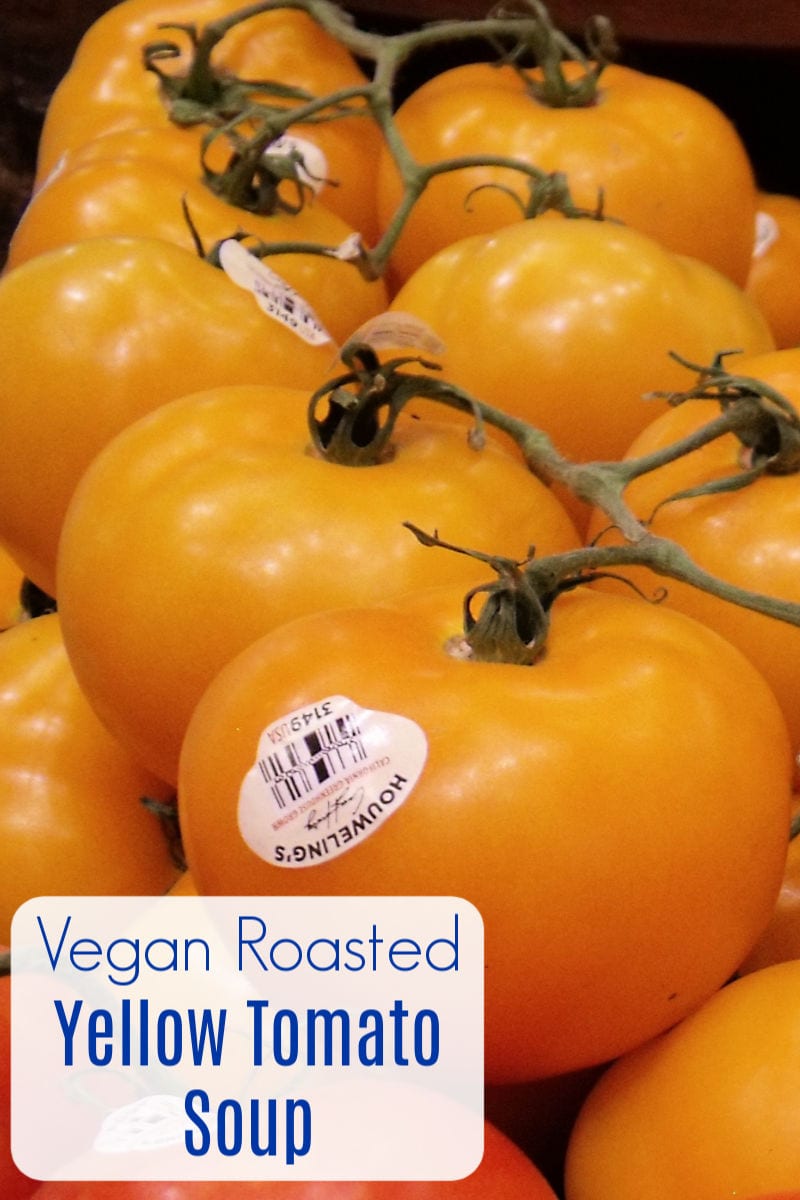 Yellow Tomato Soup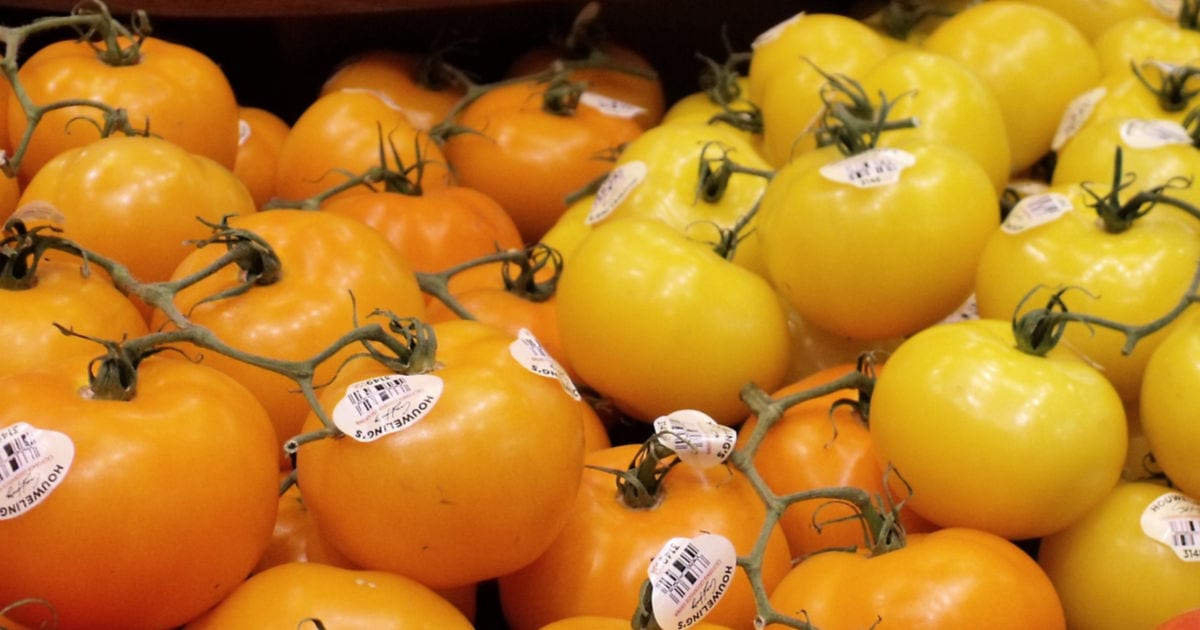 Make this roasted yellow tomato soup, when you want a simple vegan meal that is both beautiful and full of farm fresh flavor.
I love that there are so many more options for fresh produce than just the basics, since it makes it easy to enjoy different flavors and colors of food.
Whether you have your own backyard garden or shop at a farmers market or regular grocery store, yellow tomatoes are great.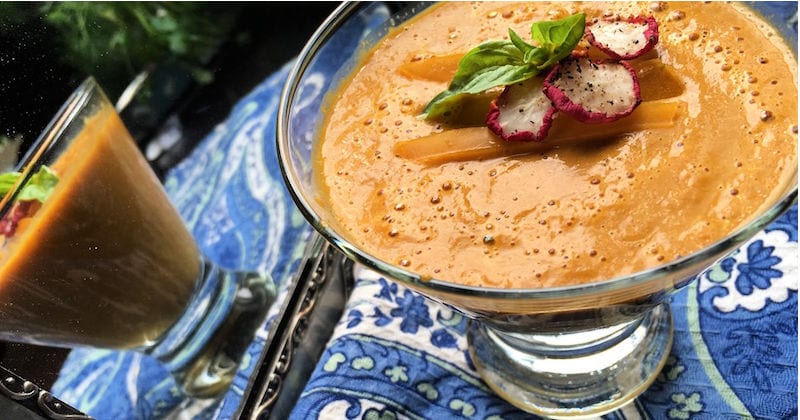 The soup can be served as a side dish or it makes a nice light lunch, when served with a salad or crusty bread.
It is both vegan and gluten free, so can is great for anyone who has those dietary restrictions.
The soup does have a creamy texture, though, since there is coconut milk added to it.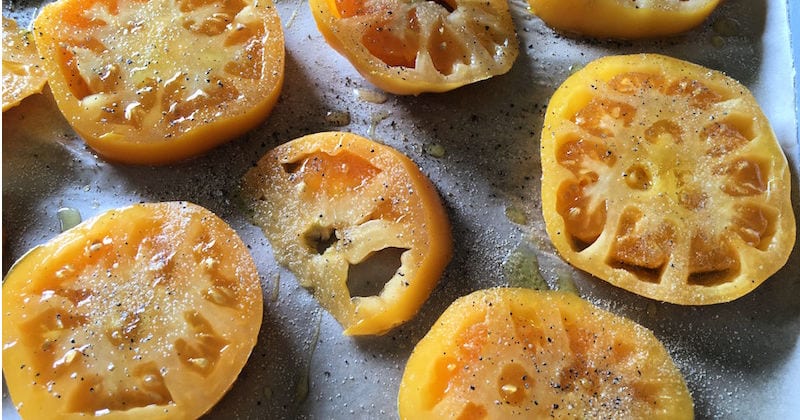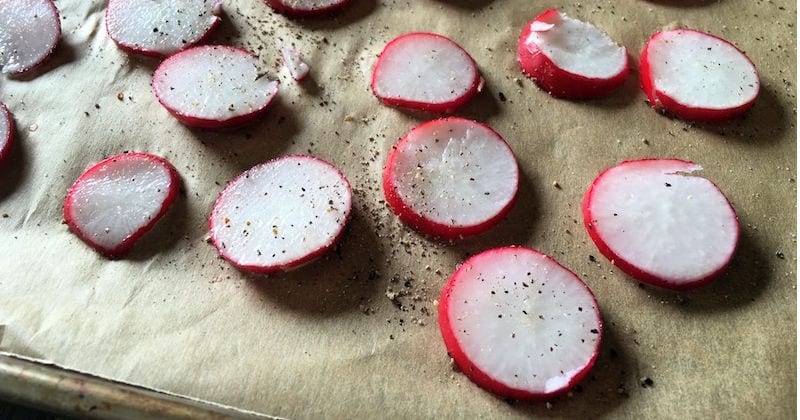 I like making my soups in my VitaMix blender, but you can also use a food processor to make it smooth.
When you are ready to serve, pop on a tomato slice, roasted radishes and some fresh basil.
There is basil blended into the soup, but it's always nice to have a little bit more on top.
Enjoy!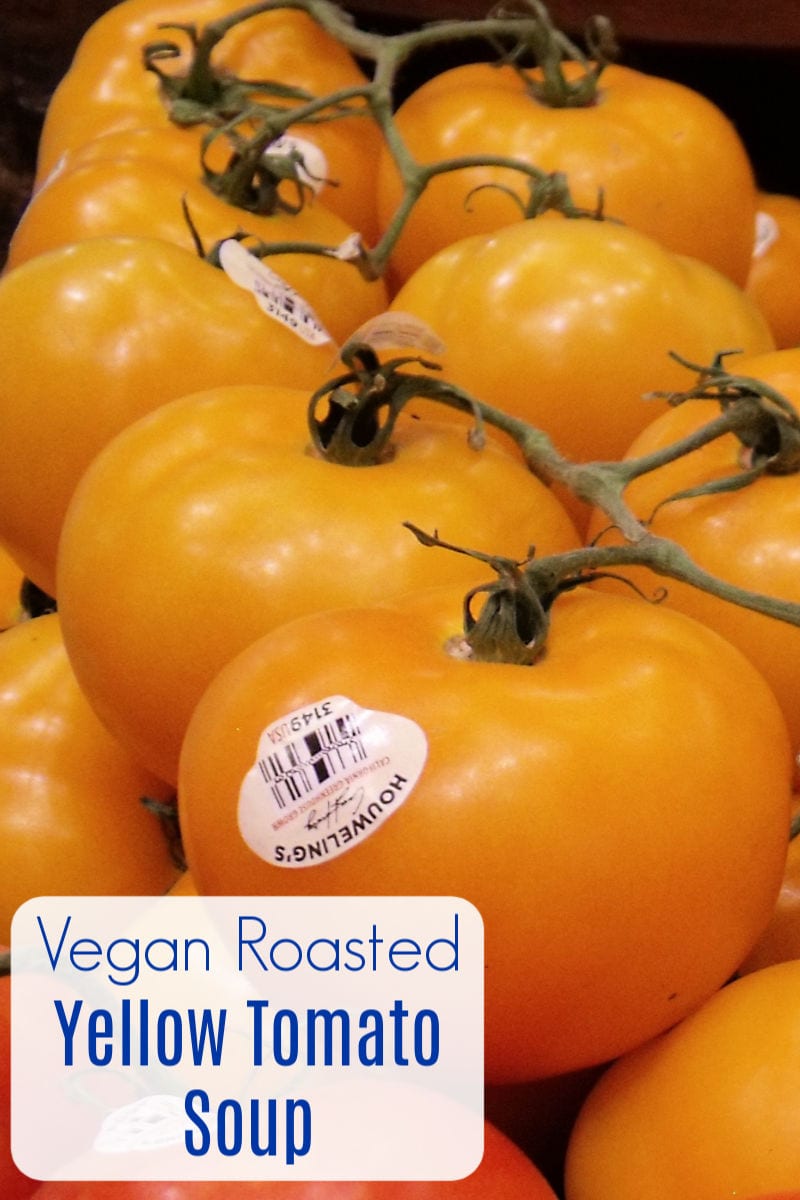 Roasted Yellow Tomato Soup Recipe
Ingredients
2 pounds Yellow Tomatoes
1 t Granulated Garlic
Salt and Black Pepper to Taste
½ cup Vegetable Broth
1 bunch Fresh Basil
1 Yellow Onion, peeled and quartered
2 stalks Celery, cut into chunks
3 cloves Garlic
1 T Ground Cumin
1/4 cup Coconut Milk
Garnish
Radishes
Sliced Yellow Tomato
Fresh Basil
Supplies
2 Rimmed Baking Sheets
Parchment Paper
High Powered Blender OR Food Processor
Instructions
1) Preheat oven to 450° and line baking sheets with parchment paper.
2) Cut yellow tomatoes into ½" thick slices and place in a single layer on prepared baking sheet. Sprinkle with granulated garlic, salt and black pepper.
3) Cut radishes into thin slices and place on a separate prepared baking sheet in a single layer. Add salt and pepper to taste.
4) Place yellow tomatoes and radishes in oven. Tomatoes will be ready in about 25 minutes and radishes will need to be checked and removed in 5-10 minutes. Exact cook time will depend upon how thick the radish slices are.
5) Blend the roasted tomatoes, vegetable stock, basil, onion, celery, garlic cloves, cumin and coconut milk in a blender or food processor. Add salt and pepper to taste. If it is too thick for you, add a little more coconut milk or vegetable broth.
6) To serve garnish with roasted radish, a tomato slice and fresh basil.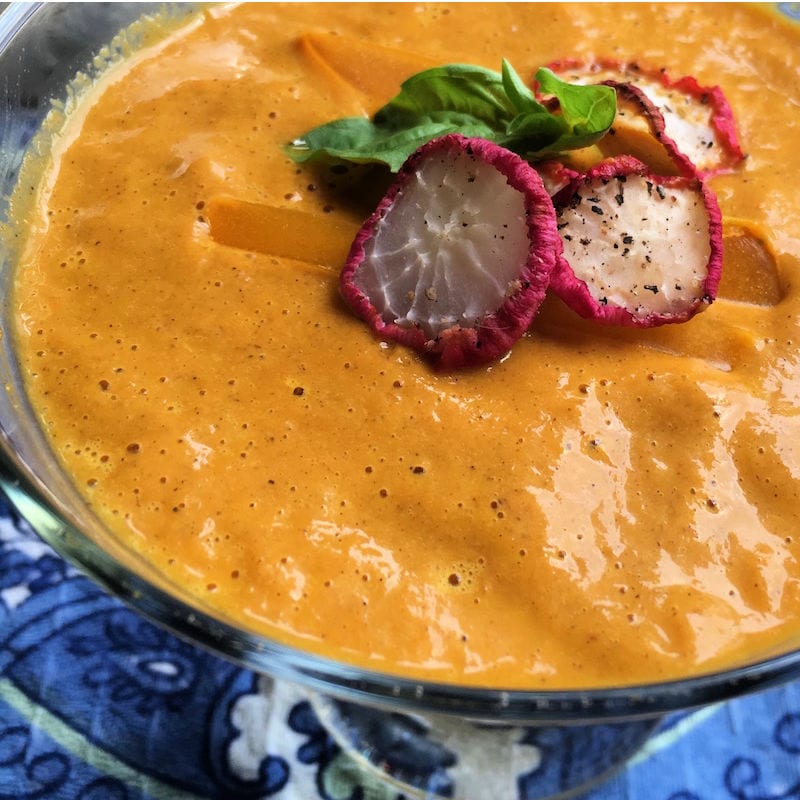 More from Mama Likes To Cook
Check out my vegetarian recipes, so you can get more great ideas for baking, cooking, blending and juicing.
Slow Cooker Soup Recipes
Stovetop Soup Recipes
Instant Pot Soup Recipes
Cold Soup Recipes
Coconut Milk Recipes
Shop Now
For a beautiful assortment of kitchen necessities and food gifts for the whole family, check out the current deals at these online stores.
Are you ready to have some delicious fun in the kitchen?