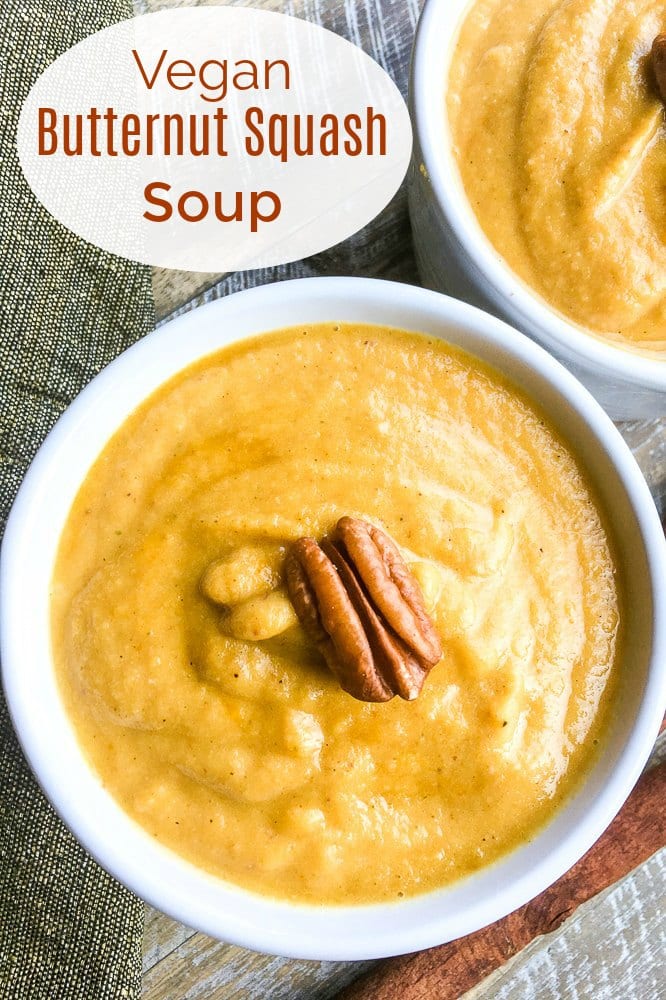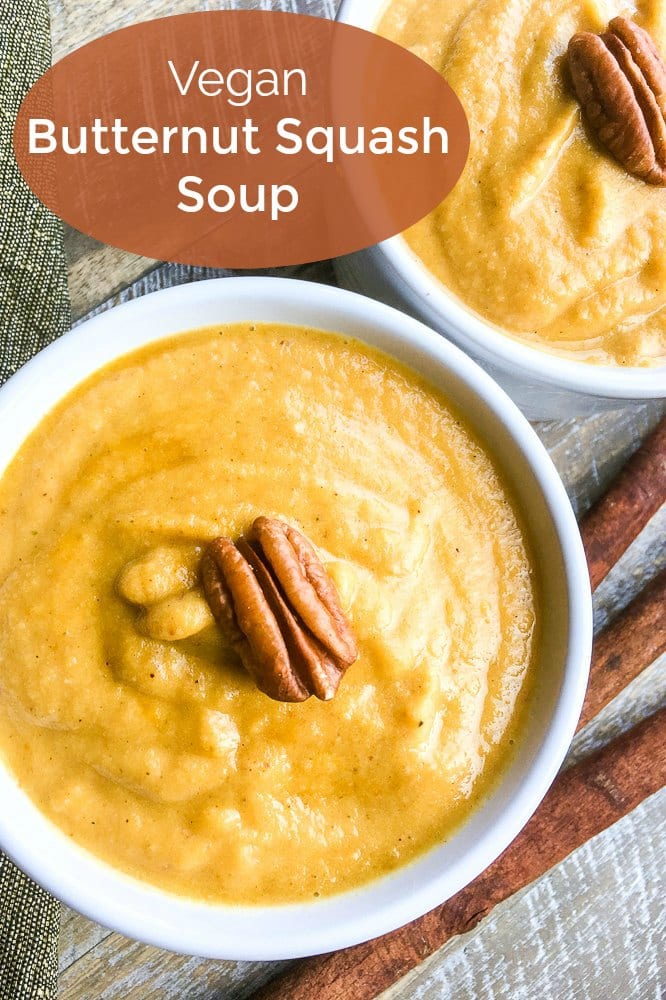 Creamy Fall Soup
with Roasted Butternut Squash and Apples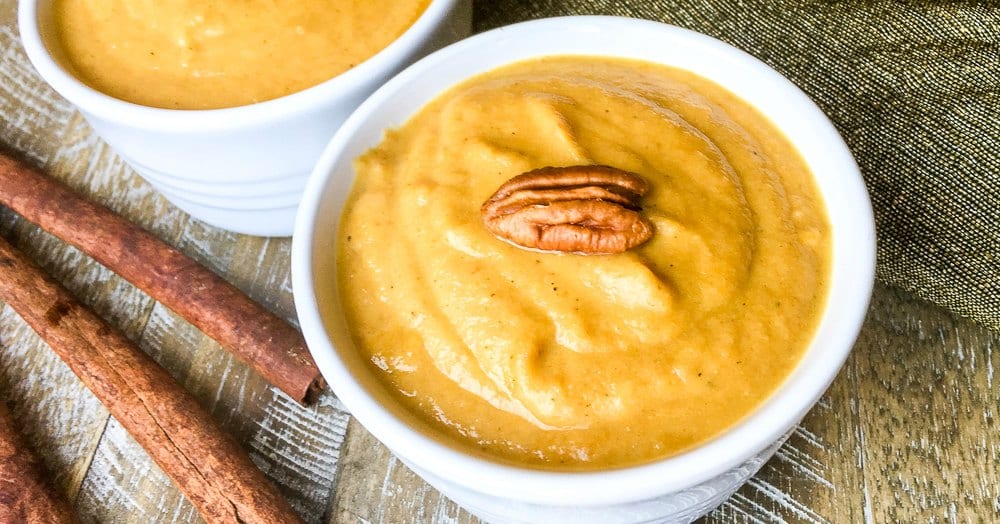 Try this vegan butternut squash soup, when you want some vegan comfort food that is savory with a touch of sweetness.
A creamy soup is satisfying, so it is a wonderful way to warm your belly and your soul.
Butternut squash, apples, red onions and ginger are roasted together with coconut oil, so their natural sweetness is intensified.
No sugar is added, but the soup does have natural sweetness from the roasted vegetables.
It is seasoned deliciously with both nutmeg and cinnamon.
Make sure you choose firm apples, since they will roast better than mushy ones.
I hope you enjoy this wonderfully creamy vegan comfort food soup!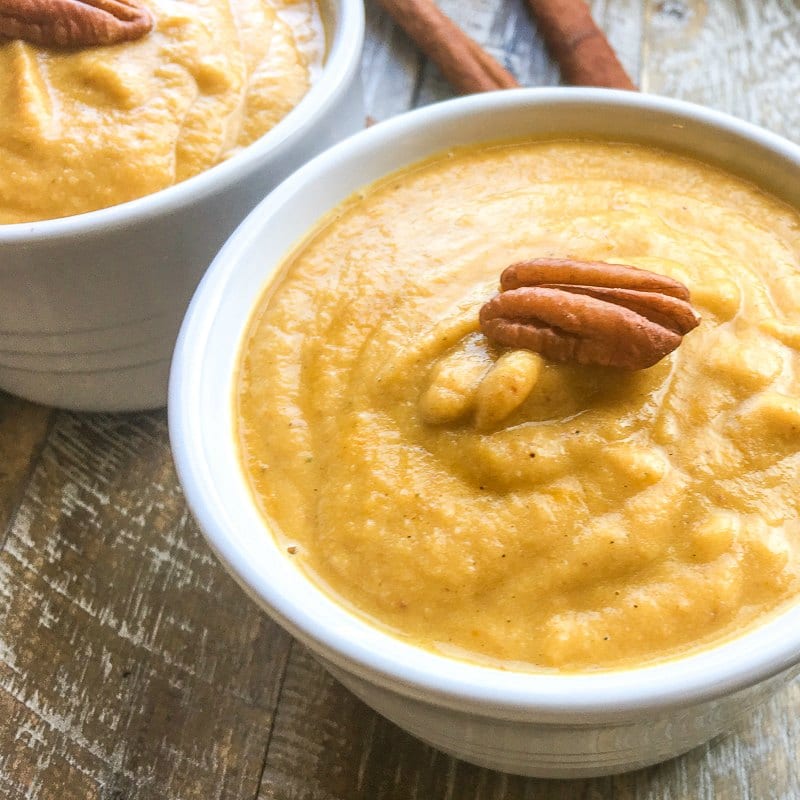 Vegan Butternut Squash Soup Recipe
Prep time- 10 minutes
Cook time- 40 minutes
Serves 4 to 6
Ingredients
3 Firm Apples
3 cups Butternut Squash, cubed
1 Red Onion
1 T Fresh Ginger, minced
½ t Ground Nutmeg
1 t Ground Cinnamon
2 T Coconut Oil, melted
4 cups Vegetable Broth
Salt and Pepper to Taste
Supplies
Baking Sheet
Parchment Paper
Mixing Bowl
Soup Pot
Immersion Blender
Instructions
1) Preheat oven to 400° and line a baking sheet with parchment paper.
2) Cube the apples and squash, chop the onion and mince the ginger. Add to a mixing bowl with spices and melted coconut oil. Toss to combine.
3) Spread the apple and squash mixture onto the parchement paper covered baking sheet in an even layer. Roast in the oven for 25 to 30 minutes until butternut squash is tender.
4) Remove from the oven and transfer to a soup pot along with the vegetable broth. Use an immersion blender to blend until smooth.
5) Place pot on the stove and cook on medium for about 5 minutes, stirring frequently. Taste and add salt and pepper, if needed.
6) Serve immediately. If there are leftovers, let cool and then store in the refrigerator in an airtight container.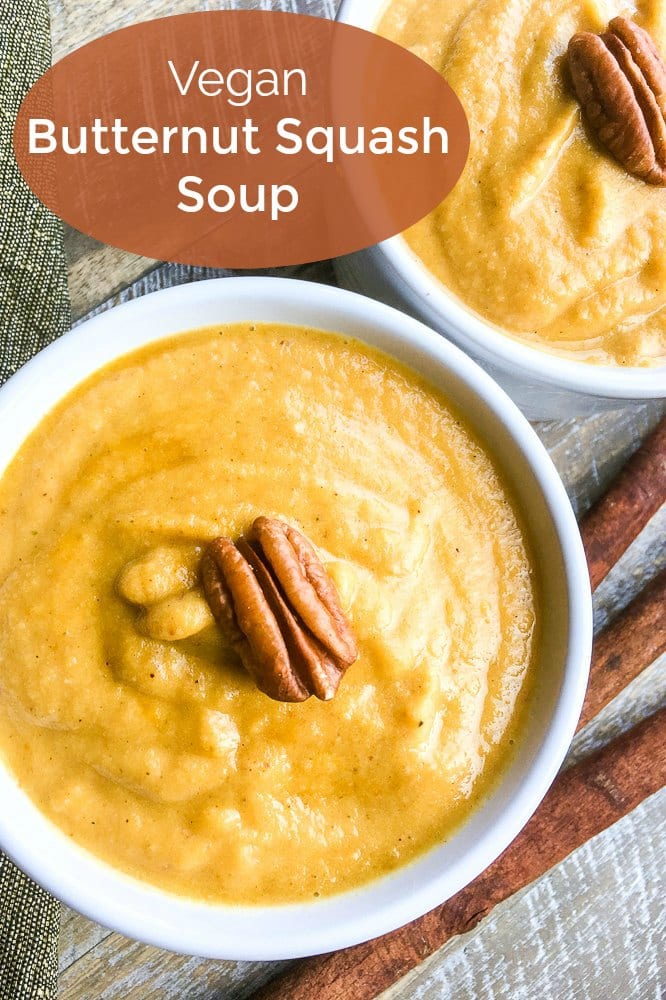 Check out my other dinner recipes, so you can get more tasty inspiration.
Following are a few of my other favorite vegan recipes:
Then take a look at the rest of my vegetarian recipes, so you can have even more delicious fun in the kitchen!