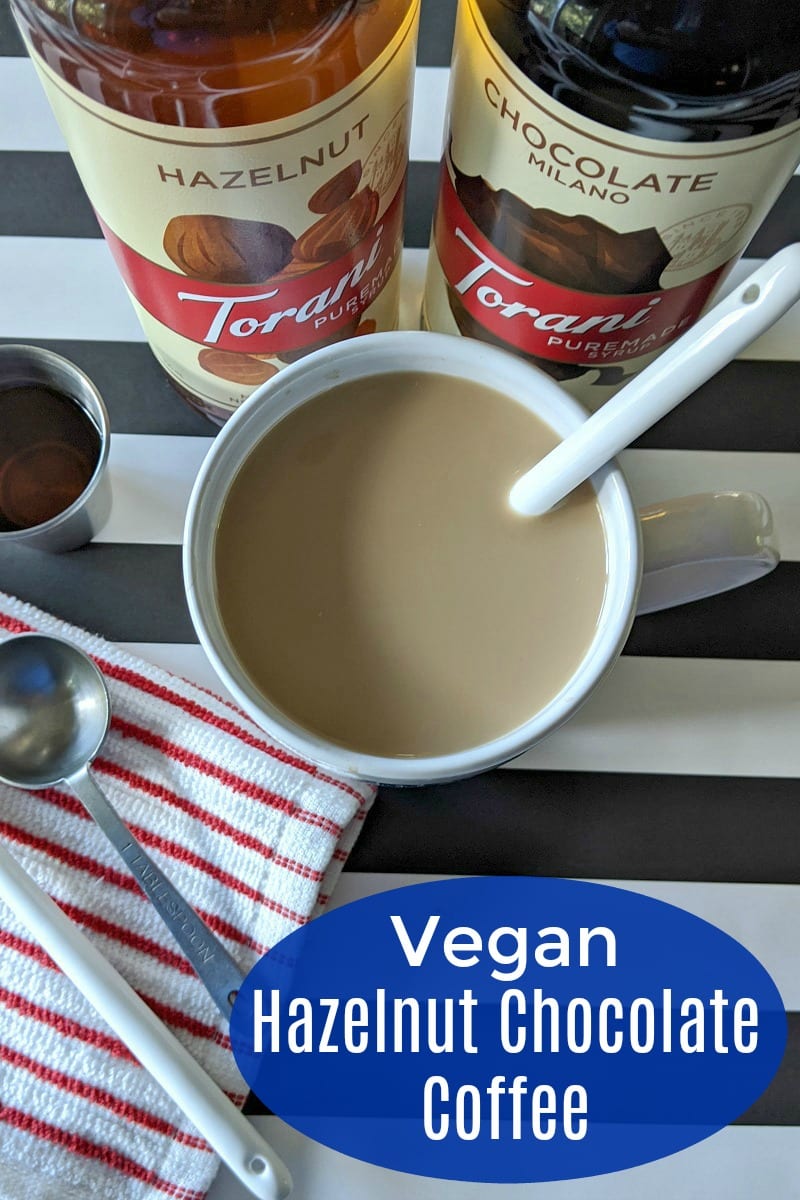 Creamy Vegan Hot Coffee Drink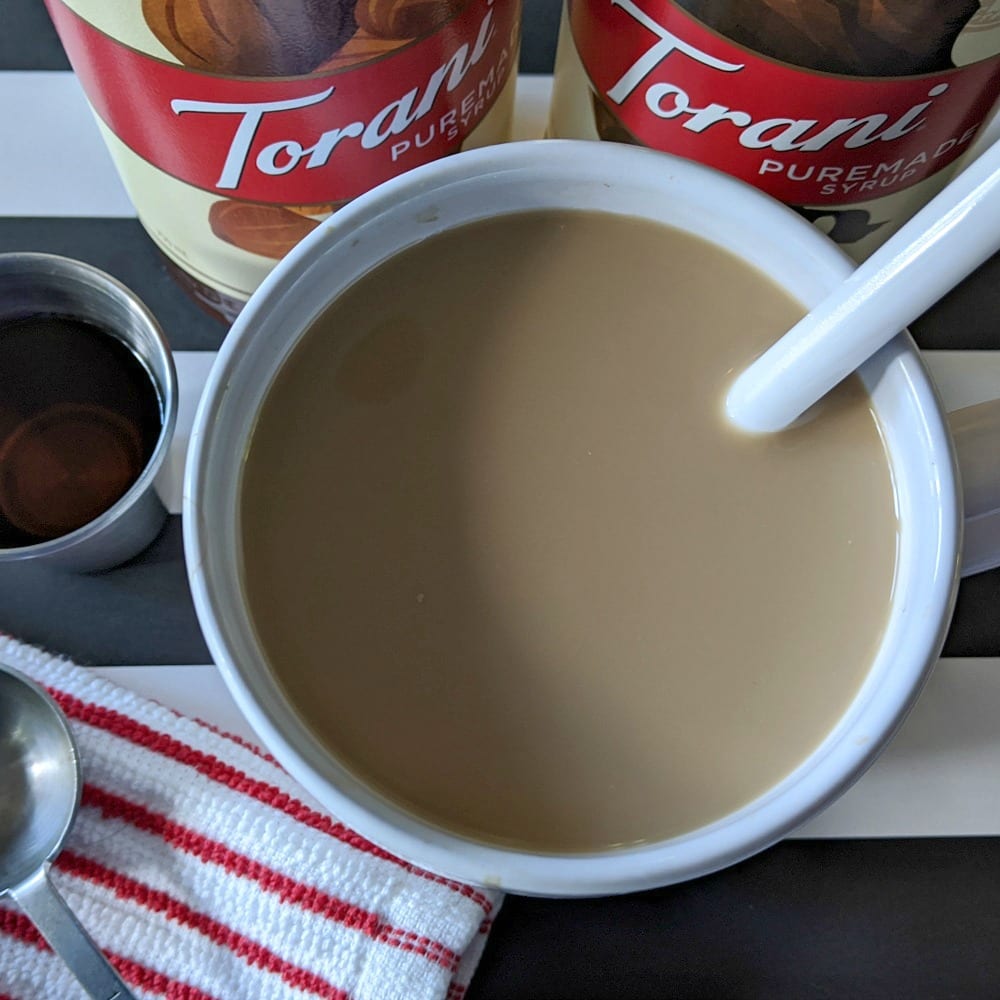 When you want a real treat, enjoy a warm mug of vegan chocolate hazelnut coffee made with Torani Puremade Chocolate Milano Syrup and Torani Puremade Hazelnut Syrup.
I have been a fan of the brand for years, but this was my first time to try Torani Puremade.
The syrup is non-GMO and has no artificial flavors, colors or preservatives. As expected, it is delicious.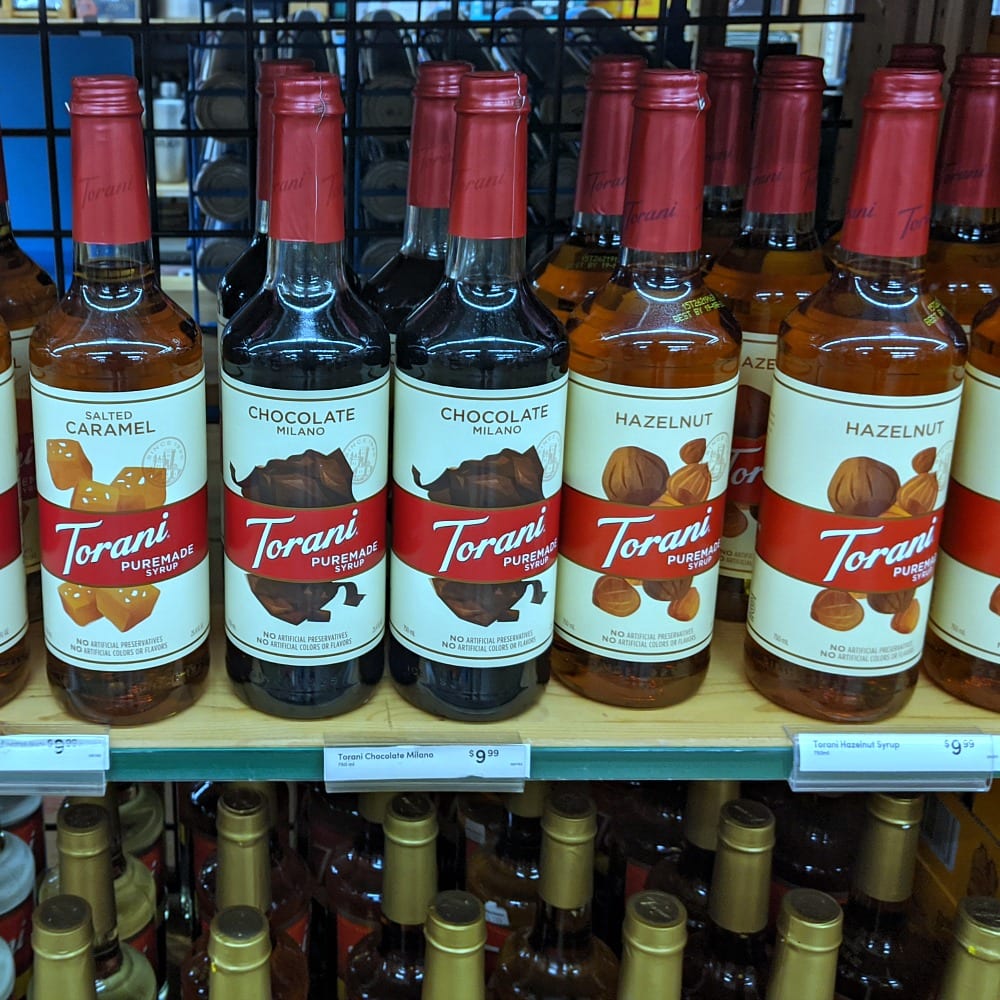 These flavors are great on their own, but I am really enjoying this chocolate hazelnut combination that uses two different Torani Puremade Syrups.
The vegan coffee drink is creamy, even though it is dairy-free. I use coconut milk, instead of actual cream.
Coconut milk makes it rich and creamy, so even non-vegans can enjoy this tasty beverage.
It also adds a touch of coconut flavor, which blends perfectly with the Torani Syrups.
I'm happy that I found these new to me flavors and I will be using them often to create coffee house style beverages at home.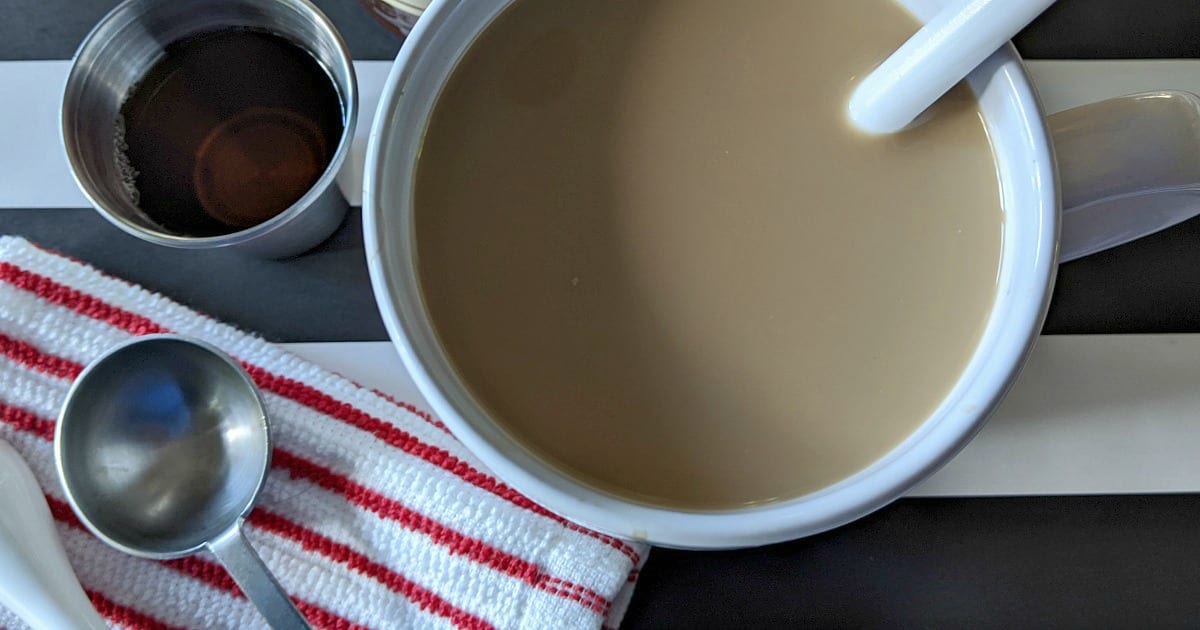 Vegan Chocolate Hazelnut Coffee
Ingredients
1 T Torani Puremade Chocolate Milano Syrup
1 T Torani Puremade Hazelnut Syrup
8 oz. Hot Coffee
1 T Coconut Milk
Supplies
Large Coffee Mug
Measuring Spoon (Tablespoon)
Spoon for stirring
Instructions
1) Pour hot coffee into a large mug.
2) Add Chocolate Milano Syrup, Hazelnut Syrup and coconut milk and stir to combine.
3) Enjoy!
Torani Puremade Syrups are available online from Amazon, so pick some up today!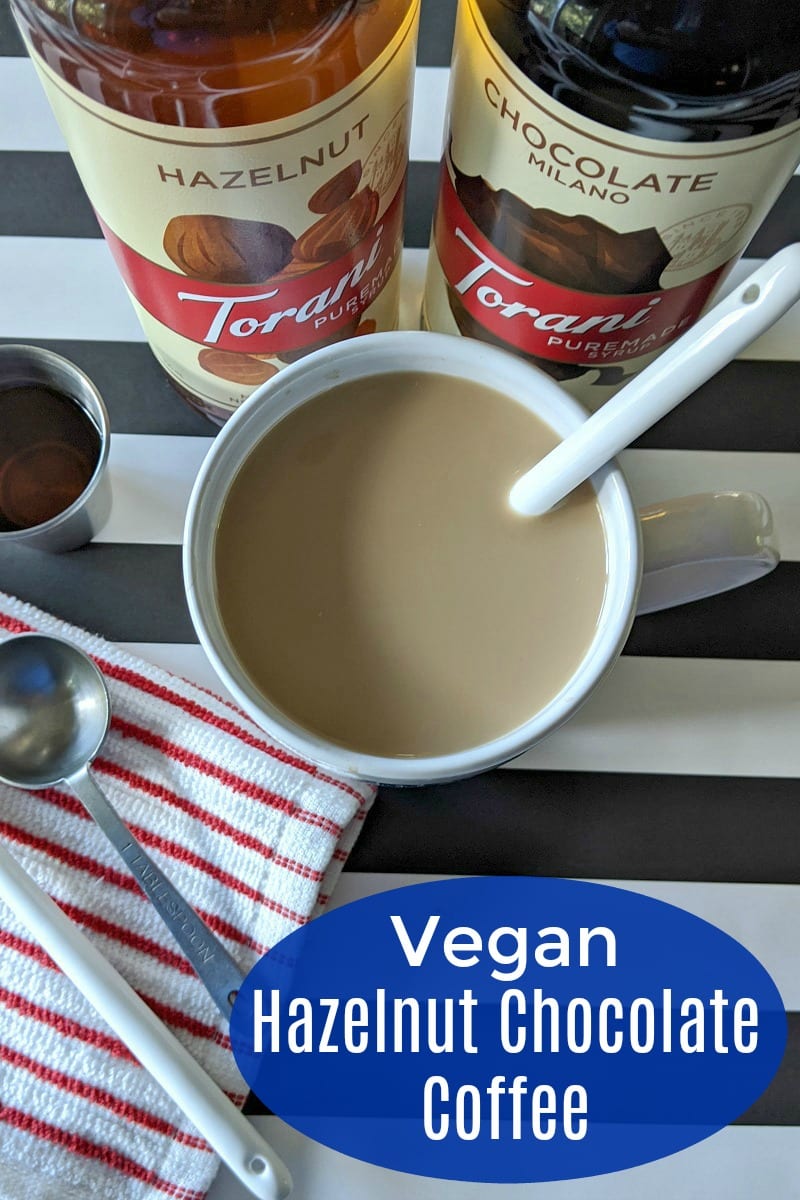 More from Mama Likes To Cook
Check out my vegetarian recipes, so you can get more great ideas for baking, cooking, blending and juicing.
Coffee Drink Recipes
Coffee Food Recipes
Coconut Milk Recipes
Shop Now
For a beautiful assortment of kitchen necessities and food gifts for the whole family, check out the current deals at these online stores.
Are you ready to have some delicious fun in the kitchen?