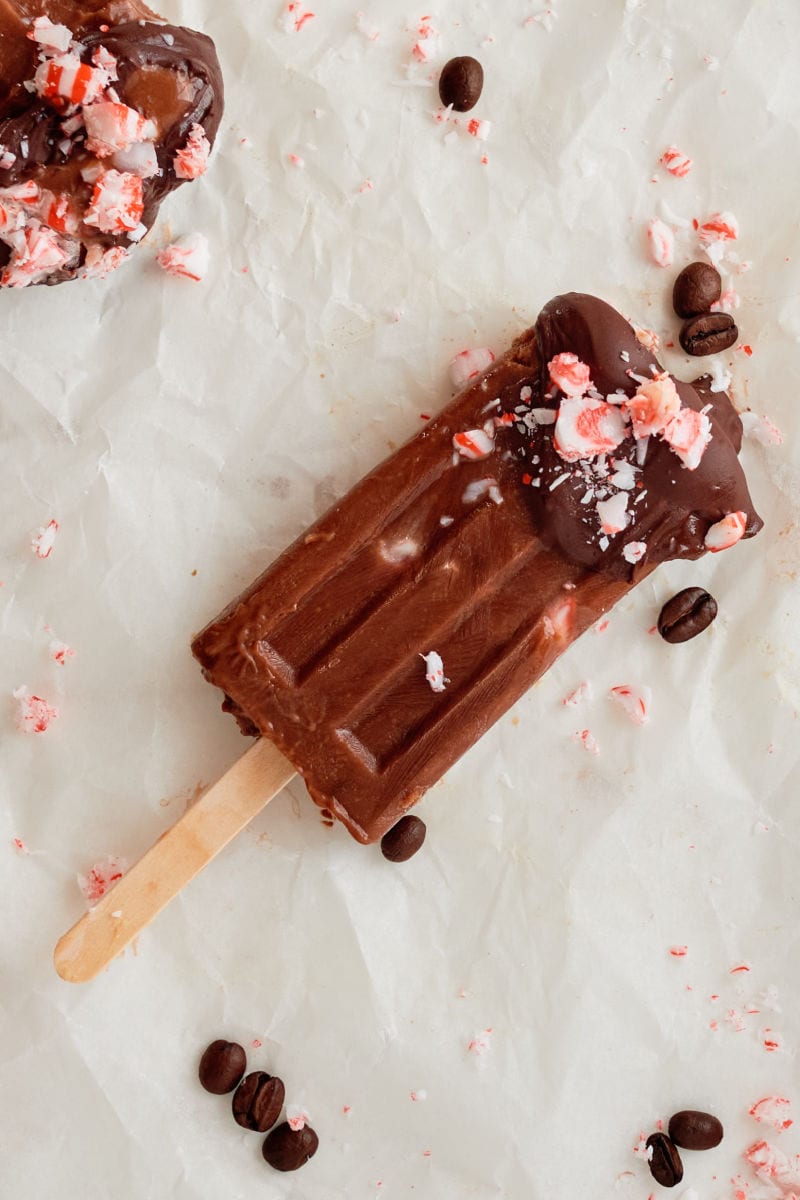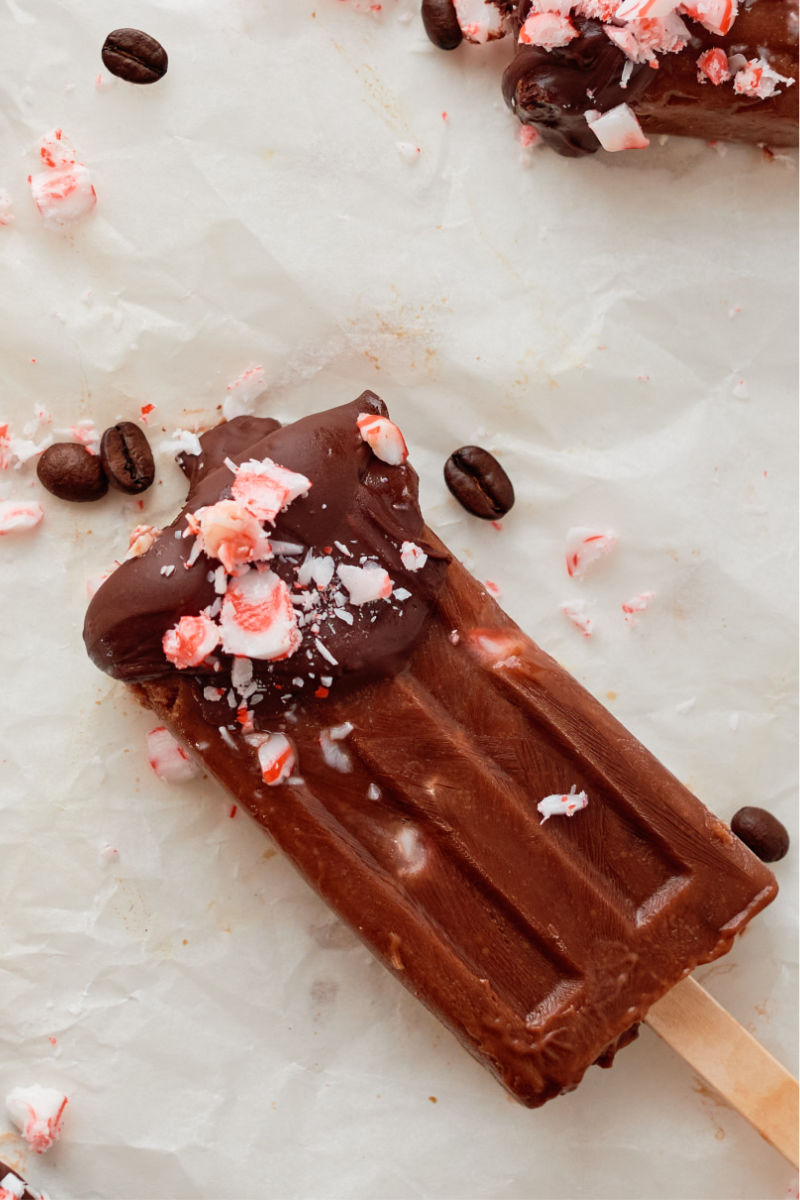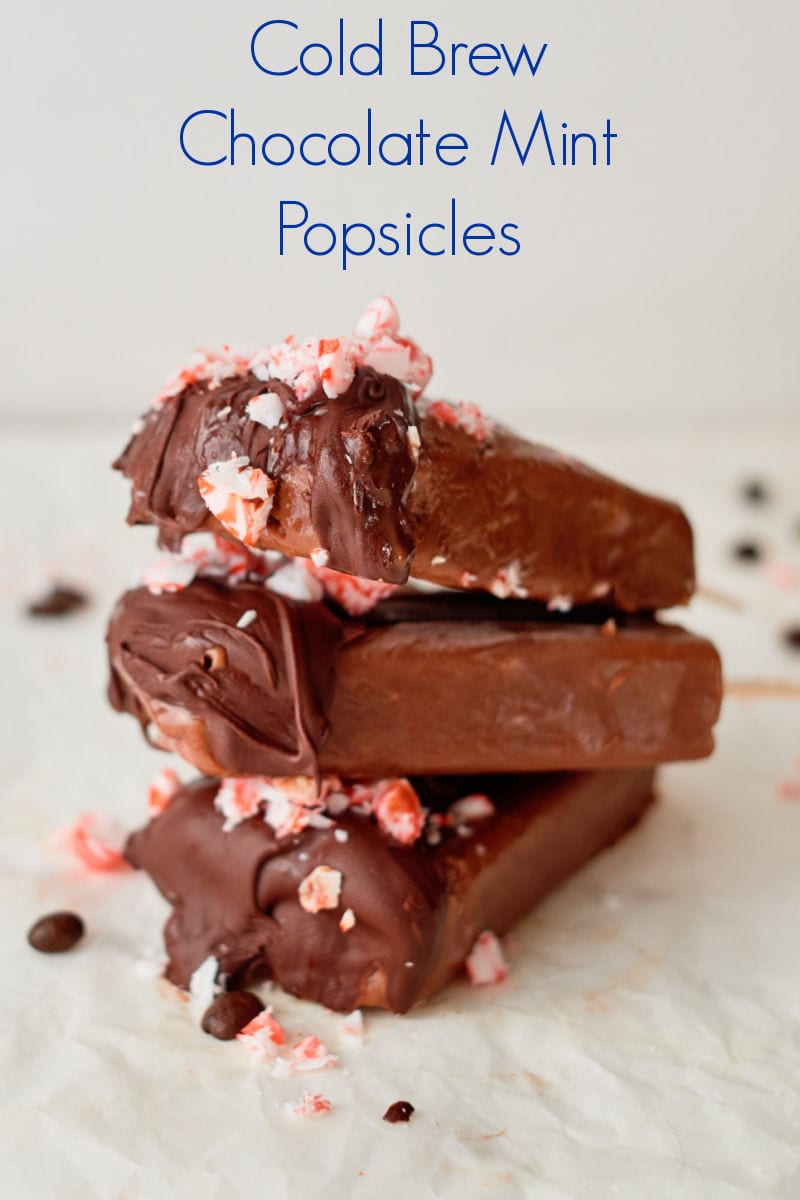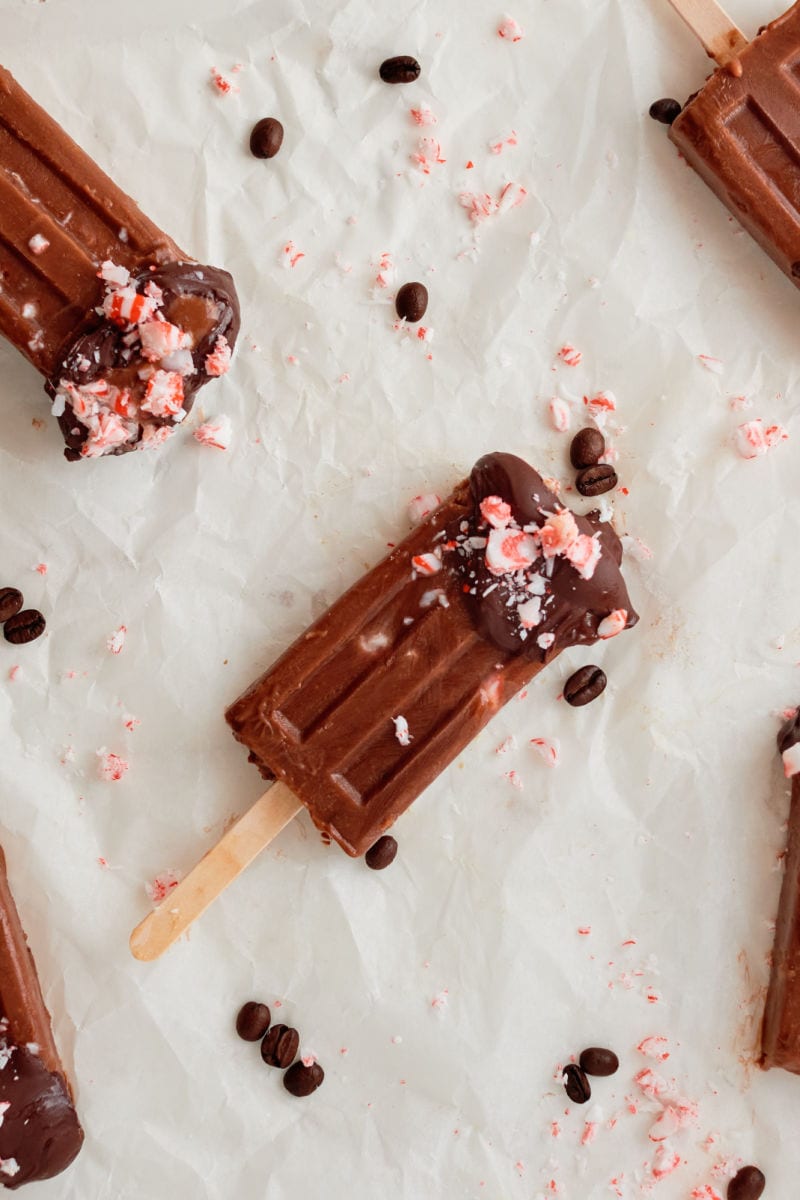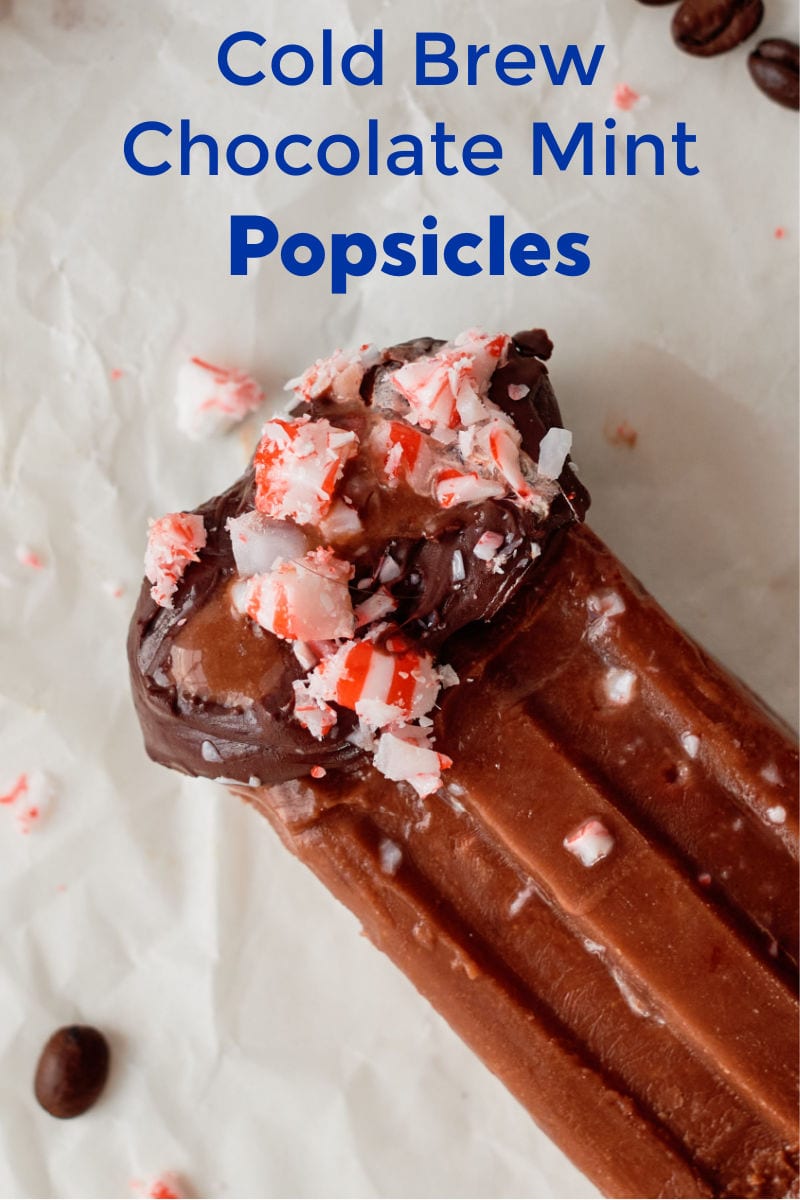 Chocolate Dipped Ice Pops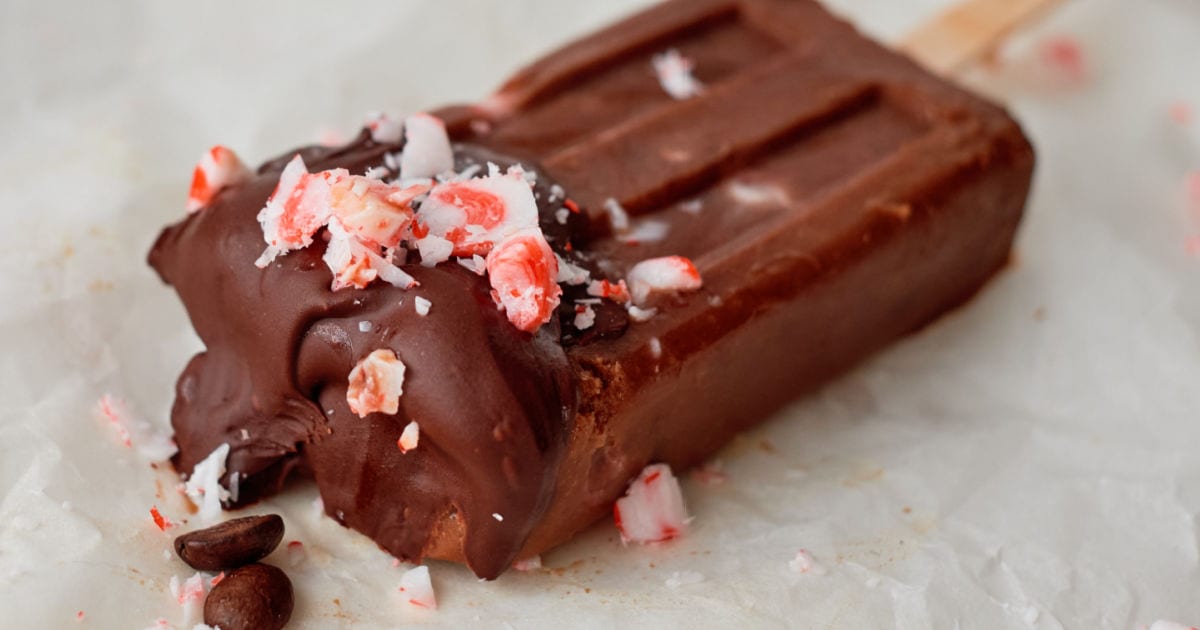 These chocolate dipped cold brew chocolate mint popsicles are a wonderful flavor combination and, of course, they look fantastic, too.
The ice pops are made with pudding mix, so they are extra creamy.
You'll taste the delicious mint, chocolate and cold brew coffee in each lick or bite.
Extra crushed mint candy is mixed right into the popsicle before it is dipped in melted chocolate chips and topped with more candy.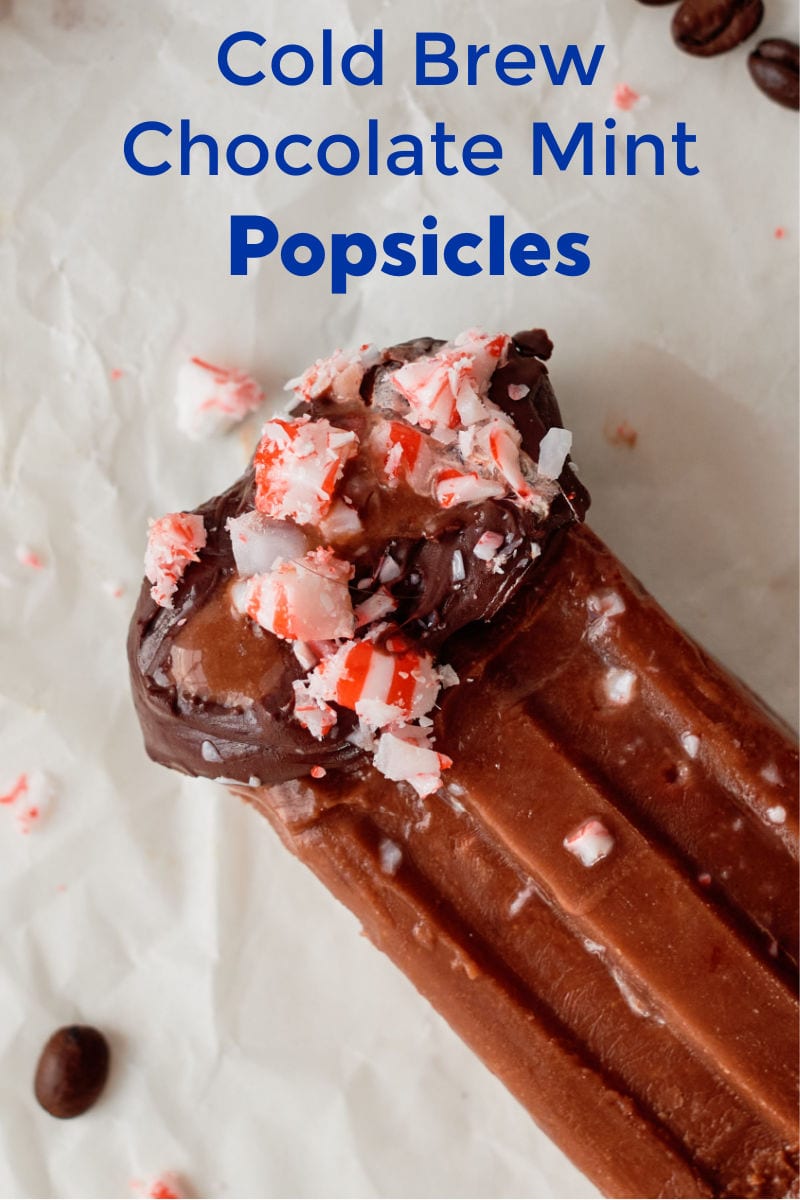 It only takes a few minutes to prepare the popsicles and then they will freeze overnight.
You can dip them just prior to serving or you can wrap the dipped popsicles in parchment paper and store them in the freezer.
These frozen treats are great to serve for the holidays, when you have lots of candy canes available.
However, you can make them all year long with another type of minty candies.
Enjoy!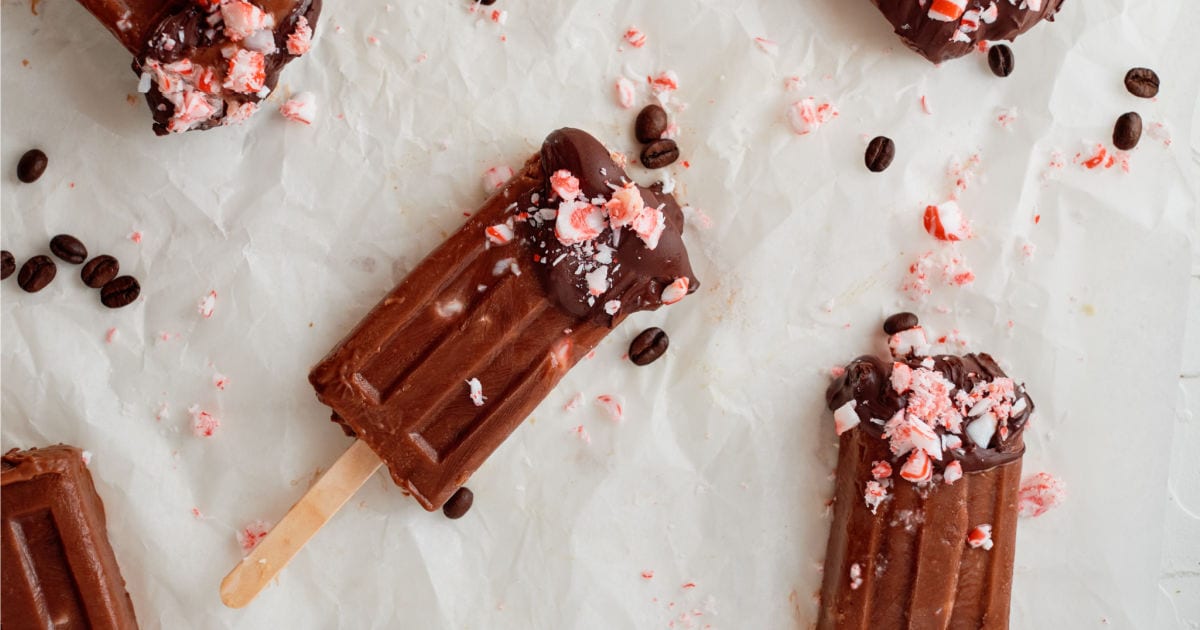 Cold Brew Chocolate Mint Popsicles Recipe
Prep time – 5 minutes
Freeze Time – 12 hours
Serves – 5 to 7 popsicles
Ingredients
2 cups Milk
2 T Sweetened Condensed Milk
1 cup Cold Brew Coffee
1 pkg. Chocolate Pudding Mix
½ t Mint Extract
¼ cup Crushed Candy Canes or Mint Candies
Toppings
1 cup Chocolate Chips
Candy Canes or Mint Candies, crushed
Supplies
Blender
Popsicle mold
Popsicle Sticks
Microwave Safe Glass Bowl
Baking sheet
Parchment Paper
Instructions
1) Add milk, sweetened condensed milk, cold brew coffee, pudding mix and mint extract to blender and blend until smooth.
2) Fold in crushed candy by hand.
3) Pour mixture into popsicle molds and insert sticks.
4) Freeze overnight.
5) When you are ready to dip the popsicles, run hot water over the mold for 10 to 20 seconds to loosen. Then, the popsicles will easily come out of the molds.
6) Melt the chocolate chips in a microwave safe glass bowl. Microwave for 30 seconds and then stir. Repeat in 10 second increments until chocolate is creamy and completely melted.
7) Cover baking sheet with parchment paper.
8) Dip each popsicle in the melted chocolate and crushed peppermint candies. Set them on the parchment paper to harden.
9) Eat right away or store in the freezer.
More from Mama Likes To Cook
Check out the rest of my vegetarian recipes, so you can get more great ideas for baking, cooking, blending and juicing.
Popsicle Recipes
Coffee Drink Recipes
Coffee Food Recipes
Shopping Tips
For a beautiful assortment of kitchen necessities and food gifts for the whole family, check out the deals at these online stores.
Are you ready to have some delicious fun in the kitchen?