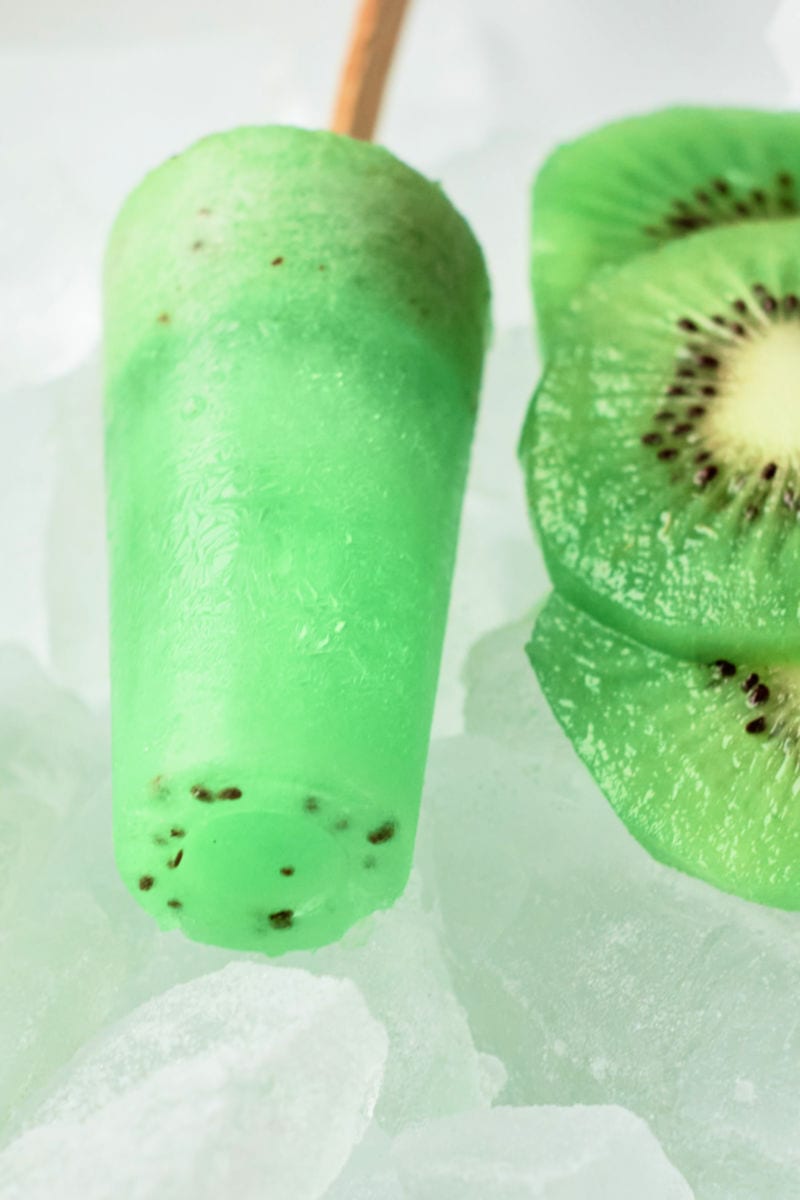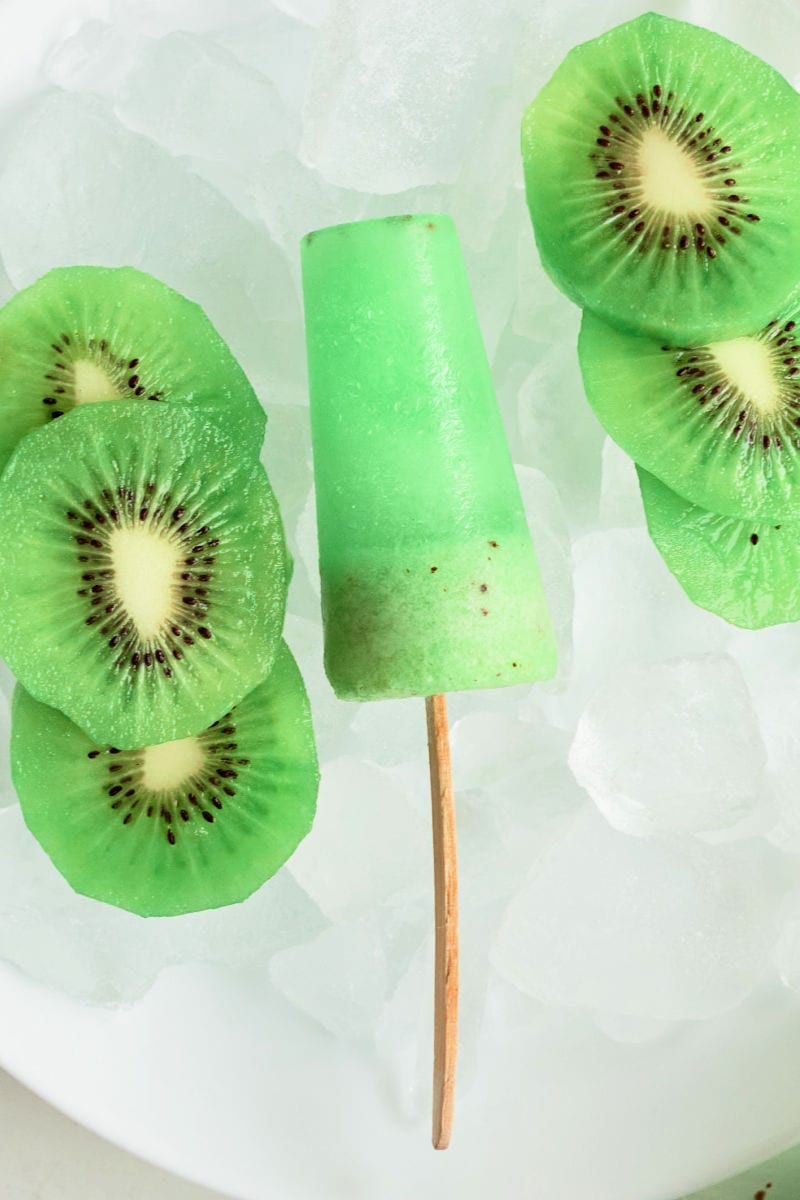 Fresh Fruit Ice Pops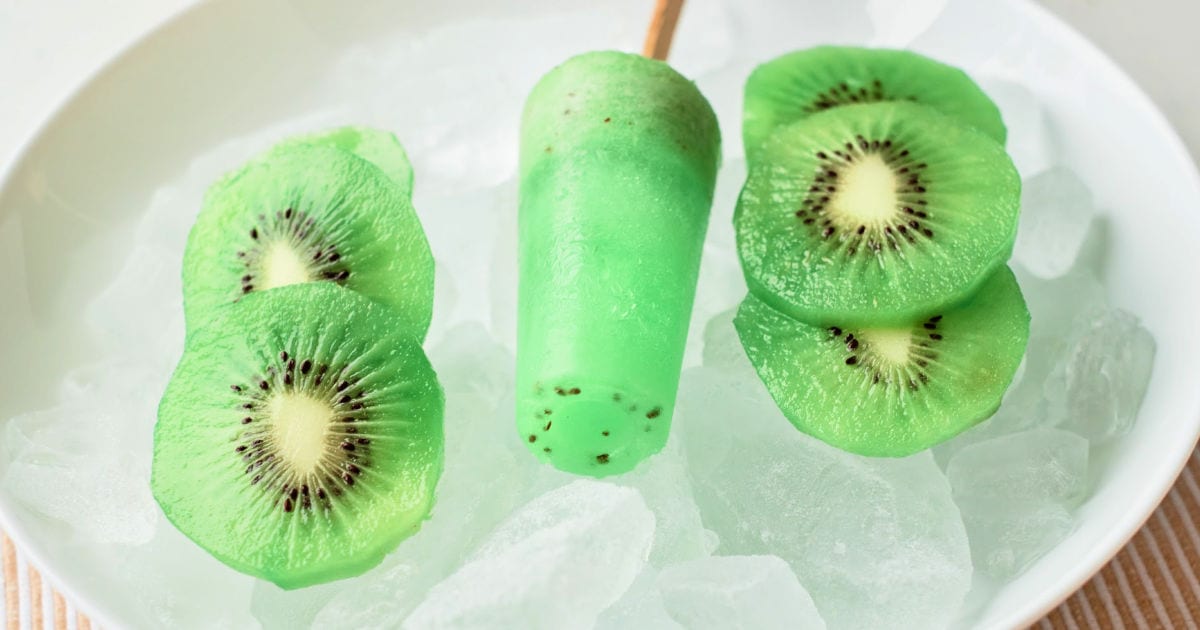 Make these pretty green kiwi popsicles at home, when you want an easy, fruity frozen treat that looks as good as it tastes.
Kiwi have a delicious tropical flavor and a fun little crunch from the tiny black seeds.
Each kiwifruit is packed with vitamin C and other nutrients, which is fabulous.
When I was a kid, kiwi were an exotic treat.
Fortunately, they are much more common these days and I can even get local California grown kiwi.
They are a wonderfully refreshing fruit to use to make homemade popsicles.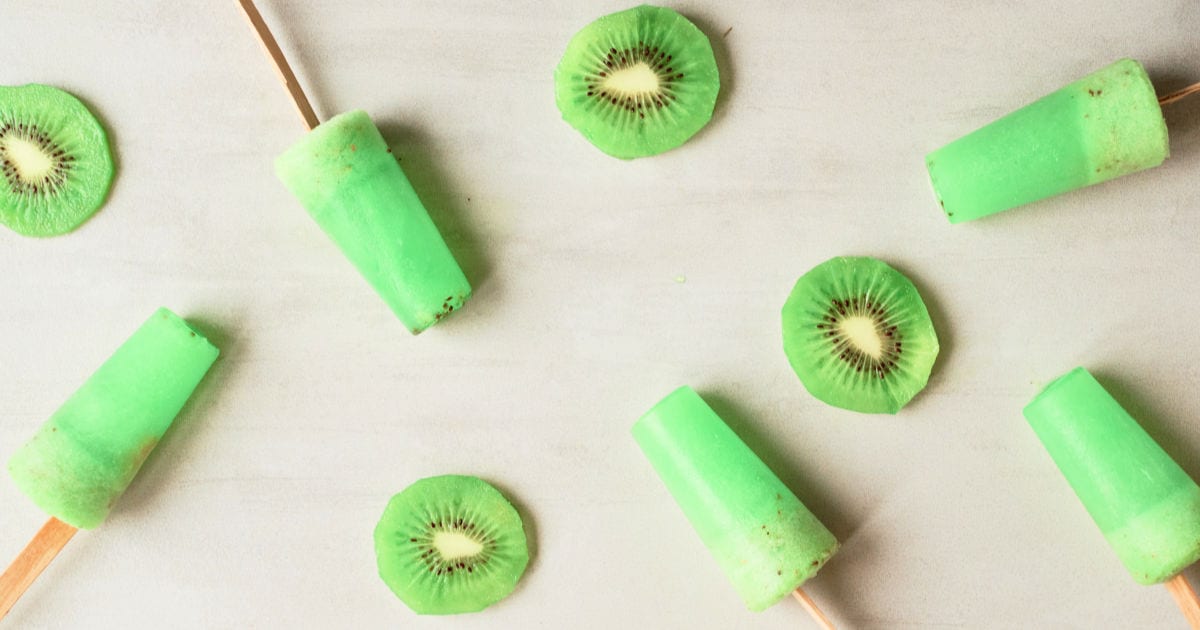 I'm a fan of popsicles that have a creamy texture, so this kiwi ice pop recipe combines the tropical goodness of kiwi and coconut milk.
You can substitute another type of plant based milk, if you'd like.
However, coconut milk is my favorite for this fruity frozen treat.
These refreshing popsicles are great for both kids and adults, since there is no added sugar.
The kiwi have all the natural sweetness we need!
Right now, it is warm and sunny, so these ice pops are a wonderful way to cool off.
Since kiwi are available year round, you can also work this green treat into a St. Patrick's Day or Christmas celebration.
Any time of year is perfect for a kiwi popsicle.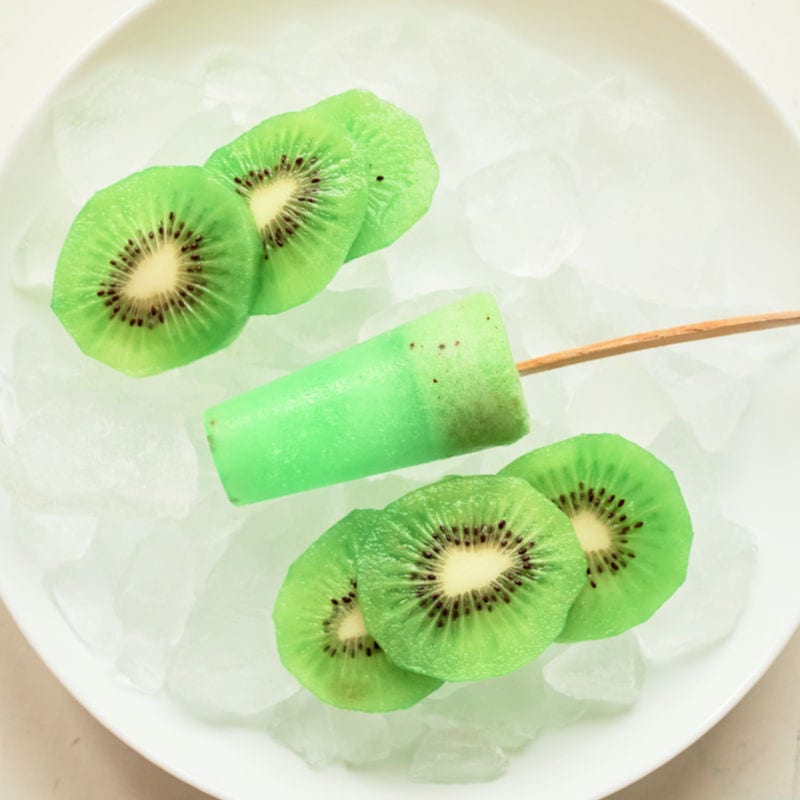 Kiwi Popsicles Recipe
Ingredients
2 kiwis
1 cup Coconut Milk
Supplies
Knife
Blender
Popsicle Mold
Popsicle Sticks
Instructions
1) Peel Kiwi.
2) Add kiwi and coconut milk to a blender. Then, blend until smooth.
2) Carefully pour into ice pop molds and put popsicle sticks in place.
3) Freeze overnight.
4) Enjoy!
Check out my other dessert recipes, so you can get more sweet inspiration.
Following are a few of my other tasty frozen treat recipes:
Then take a look at the rest of my vegetarian recipes, so you can have even more delicious fun in the kitchen!