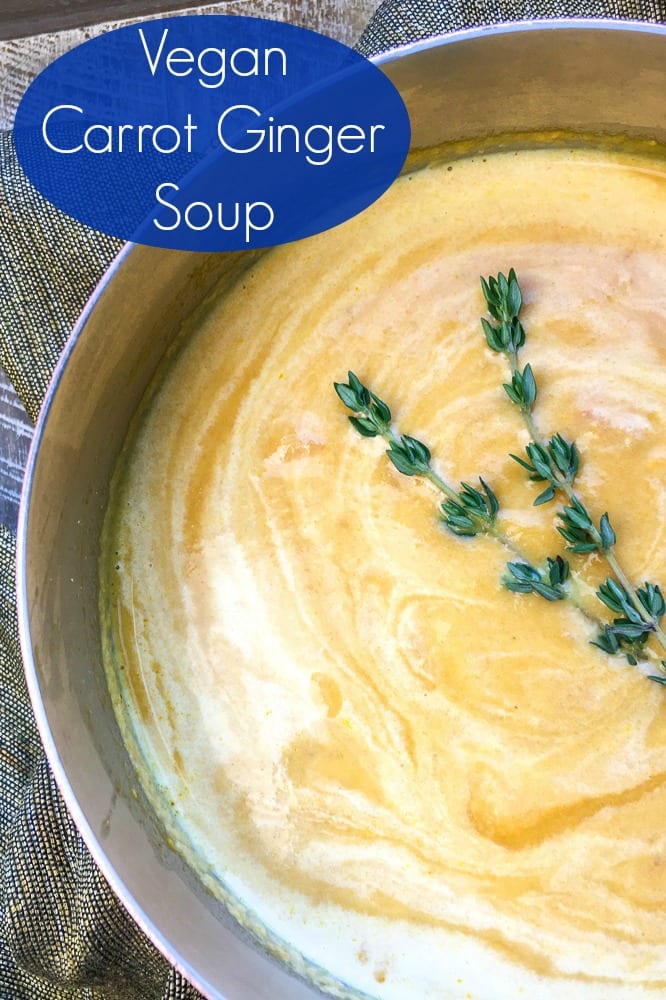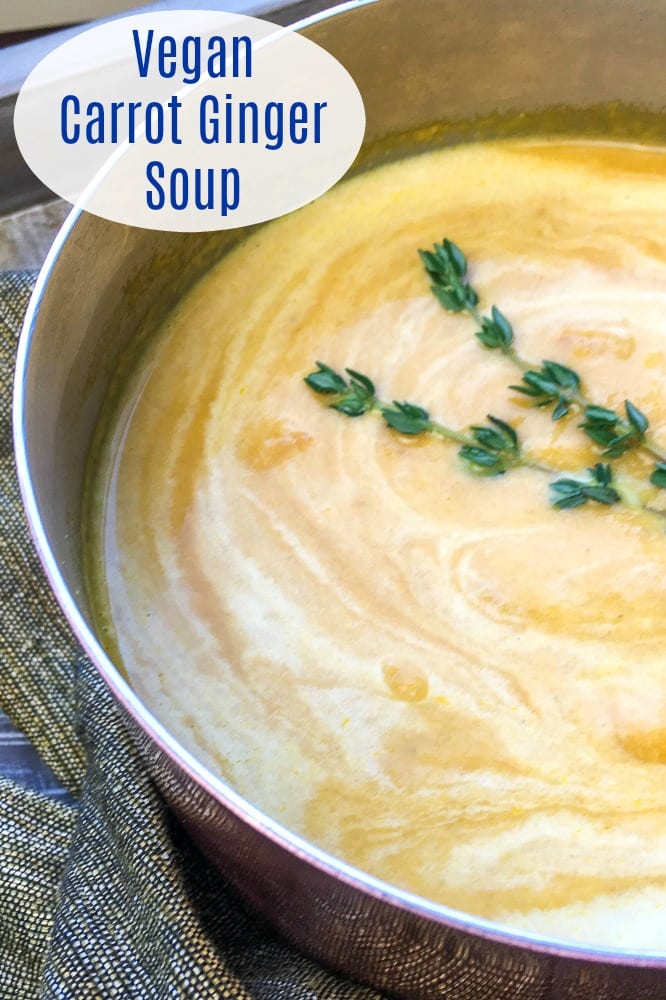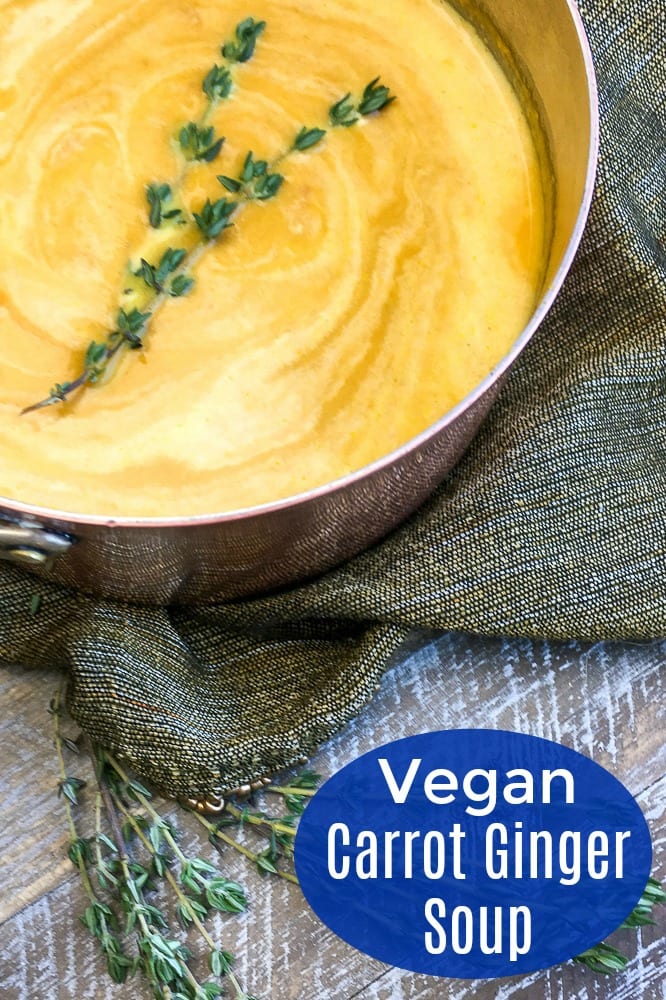 Dairy-free Carrot Ginger Soup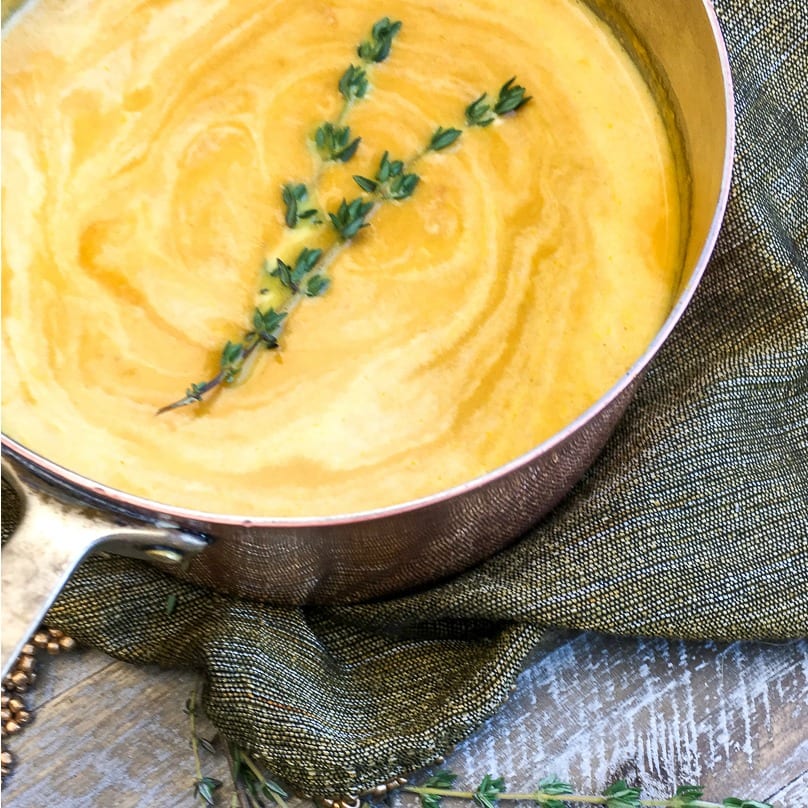 Yes, you can have creamy vegan carrot soup that is dairy-free.
The comforting vegan soup gets its creamy texture from pureed vegetables and coconut milk.
Some soups need to simmer for hours to get their good flavor, but this one is ready fairly quickly and it uses ingredients that I generally have on hand.
The soup can be thrown together quickly, even on a busy weeknight.
If you happen to have any leftovers, you can pack single serve portions to store in the refrigerator or freezer.
Carrot ginger soup is a great way to warm your belly, when the weather is cool.
Enjoy!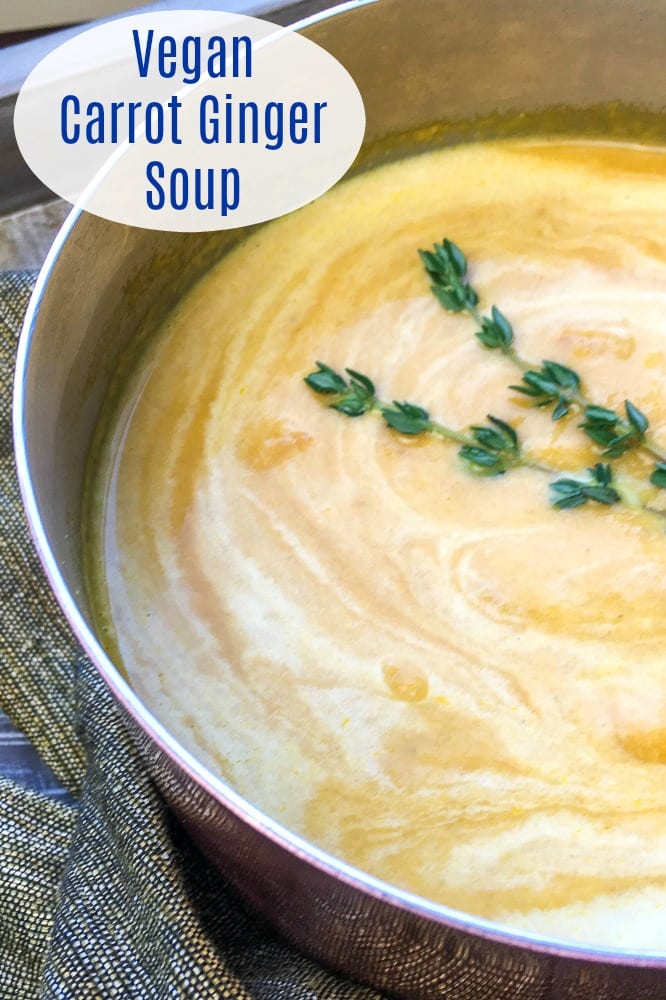 Creamy Vegan Carrot Soup Recipe
Prep time- 10 minutes
Cook time- 15-20 minutes
Serves 4
Ingredients
2 T Extra Virgin Olive Oil
1½ lbs. Carrots, diced
4 cloves Garlic, minced
1 medium onion, chopped
Salt and Pepper to Taste
3 cups Vegetable Broth
2 T Fresh Ginger, minced
2 t Thyme
1/3 cup Coconut Milk
Garnish
Fresh Thyme
Supplies
Chef Knife
High Sided Skillet
Immersion Blender
Instructions
1) Heat extra virgin olive oil in skillet on medium. Add prepared carrots, onion and garlic. Cook approximately 5 minutes, stirring frequently.
2) Stir in broth, ginger, thyme, salt and pepper. Cook 10-15 minutes until carrots are tender.
3) Remove from heat and puree with an immersion blender until smooth. Taste and add more salt and pepper, if needed.
4) Return to stove and stir in coconut milk. Cook for a couple minutes until heated through. Serve immediately and garnish each bowl with fresh thyme.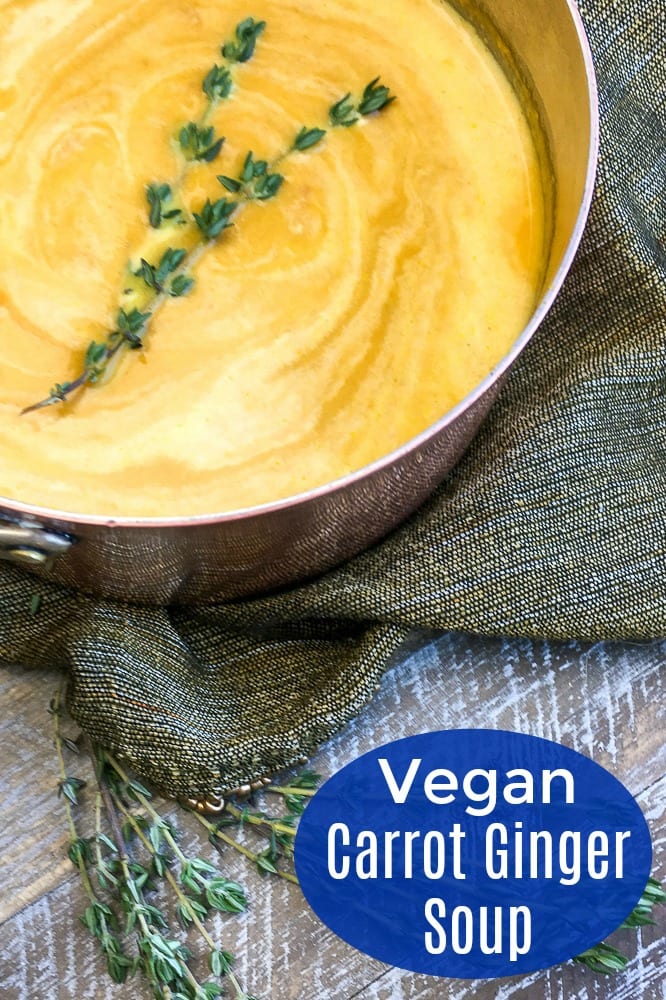 More from Mama Likes To Cook
Check out my vegetarian recipes, so you can get more great ideas for baking, cooking, blending and juicing.
Carrot Recipes
Coconut Milk Recipes
Shop Now
For a beautiful assortment of kitchen necessities and food gifts for the whole family, check out the current deals at these online stores.
Are you ready to have some delicious fun in the kitchen?